Vintage bathrooms can be very charming in a wide variety of houses from traditional homes to farmhouse style ones. There are lots of different ways to incorporate vintage decor elements into your bathroom design.
From using an old vintage mirror you found at a flea market to installing a vintage dresser to use as a bathroom vanity, there are lots of projects large and small you can take on to make your bathroom space more vintage!
Vintage Bathroom Decor Ideas
Here are the most inspiring vintage bathrooms I found online. The bathroom is certainly an intimate and private space that you should feel comfortable in. From practical installations to ample storage, there are many things to consider as you design your dream bathroom. Here are some visual ideas to inspire your vintage bathroom design!
Brass Shower Hardware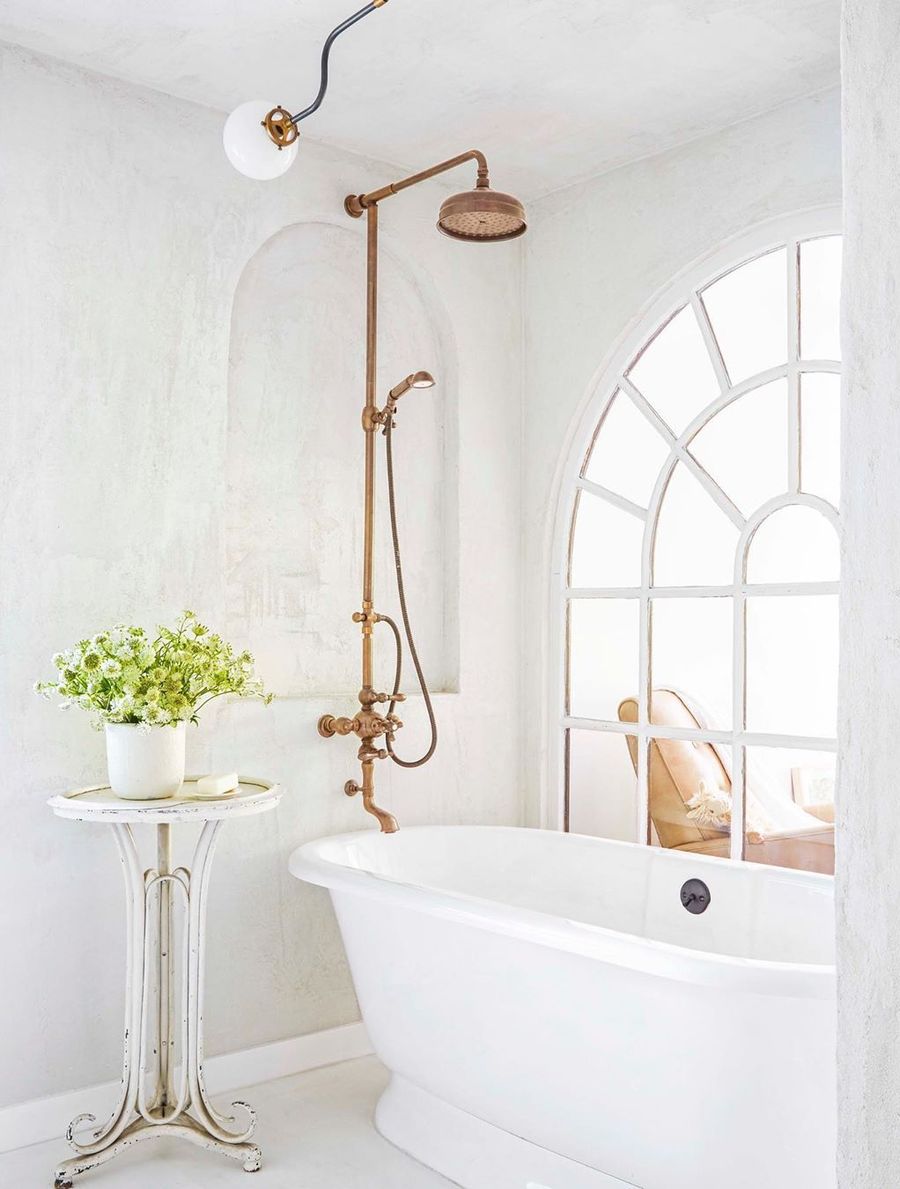 Antique Writing Desk Armoire
Vintage Mirror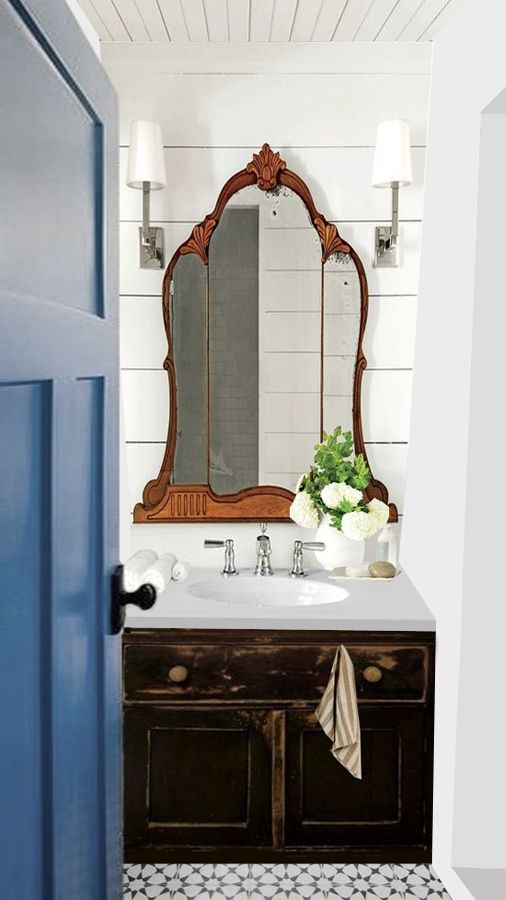 Freestanding Bathtub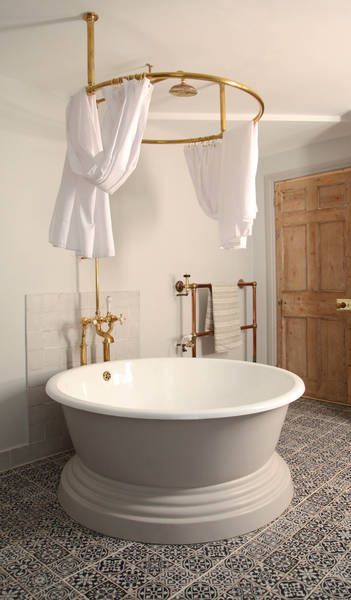 Old Paintings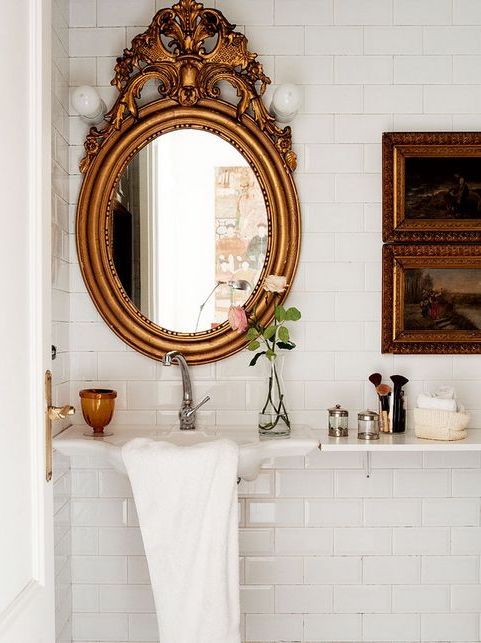 Vintage Mirror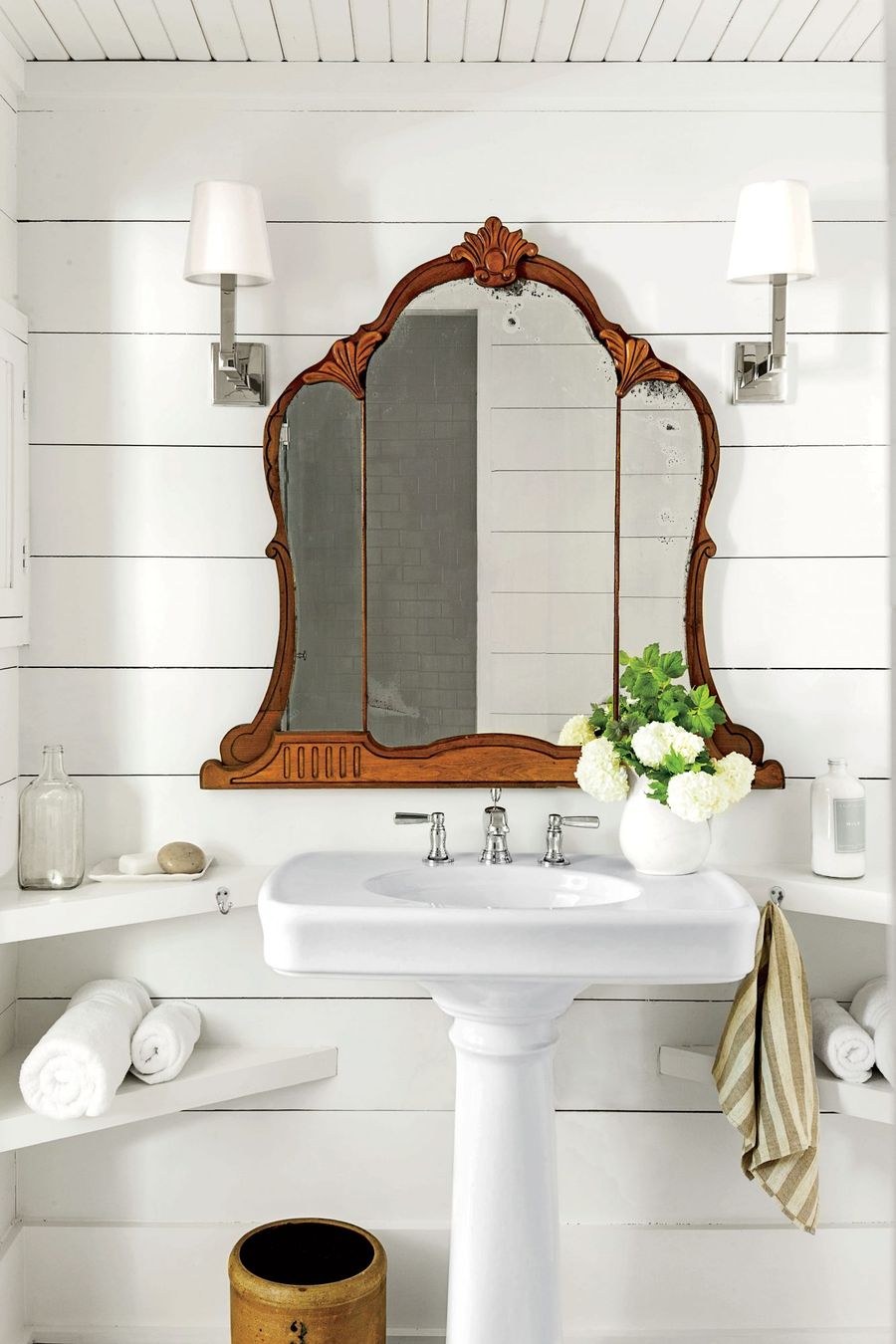 Vintage Dresser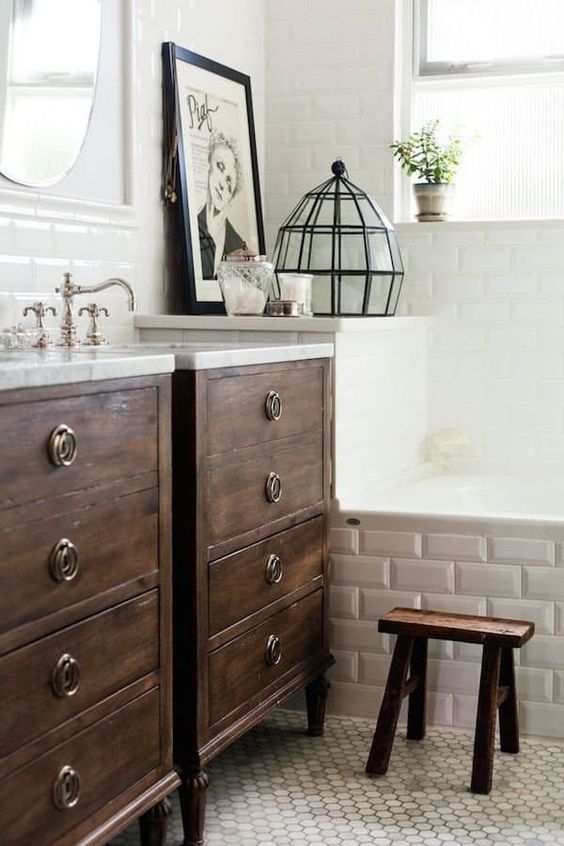 Brass Lighting
I hope you found these vintage bathroom ideas inspiring in your own design process!
More Vintage Decor Ideas
If you love vintage home decor, then these related vintage decorating ideas might interest you: