Looking for the best neutral bathroom decor ideas? You are not the only one who is drawn to the beige and creamy tones of neutral home decor. This interior design style can give your home a sophisticated, yet relaxed look. It is often found in southern California homes and other places where minimalist luxury is popular.
The bathroom isn't always the first place we want to design in our homes, but there's no reason why you can't turn your home bathroom into a spa or relaxing space to get away from it all. Simple updates like changing the floor rug or installing new shower hardware can go a long way in upgrading your bathroom design. Even little things like changing your hand soap can make a big impact on your everyday life.
Neutral home decor is all about using earthy tones and muted colors in your design. You will find a lot of natural wood furniture and beige or white decorations, making the space feel airy, light, and relaxing. It's a timeless decorative choice because people will always be attracted to modern simplicity and designs that make them feel relaxed and calm.
Neutral Bathroom Decor Ideas
Our modern neutral bathroom decor ideas will inspire you to create the perfect bathroom of your dreams. Check out the most intriguing bathrooms we found below:
Beige Cabinets and Marble Countertops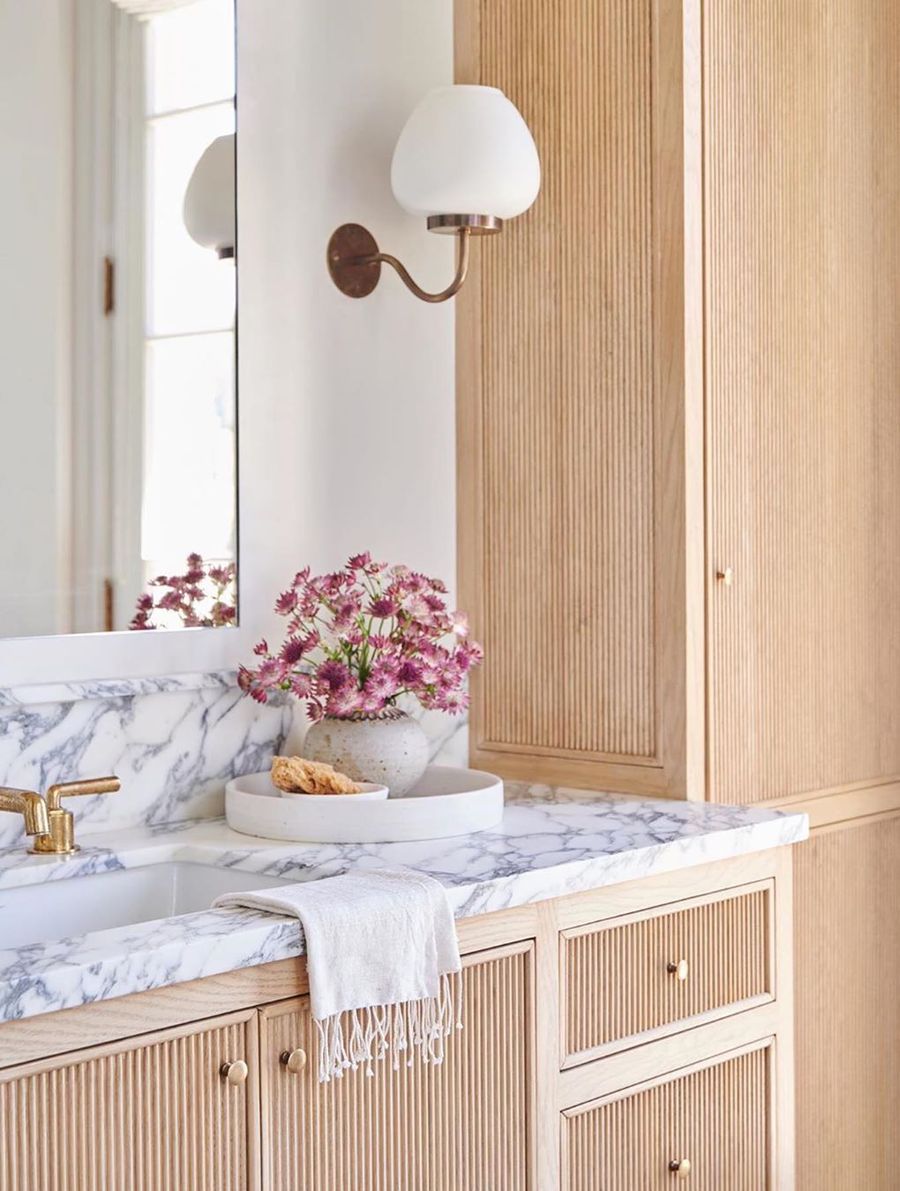 Gold Starburst Chandelier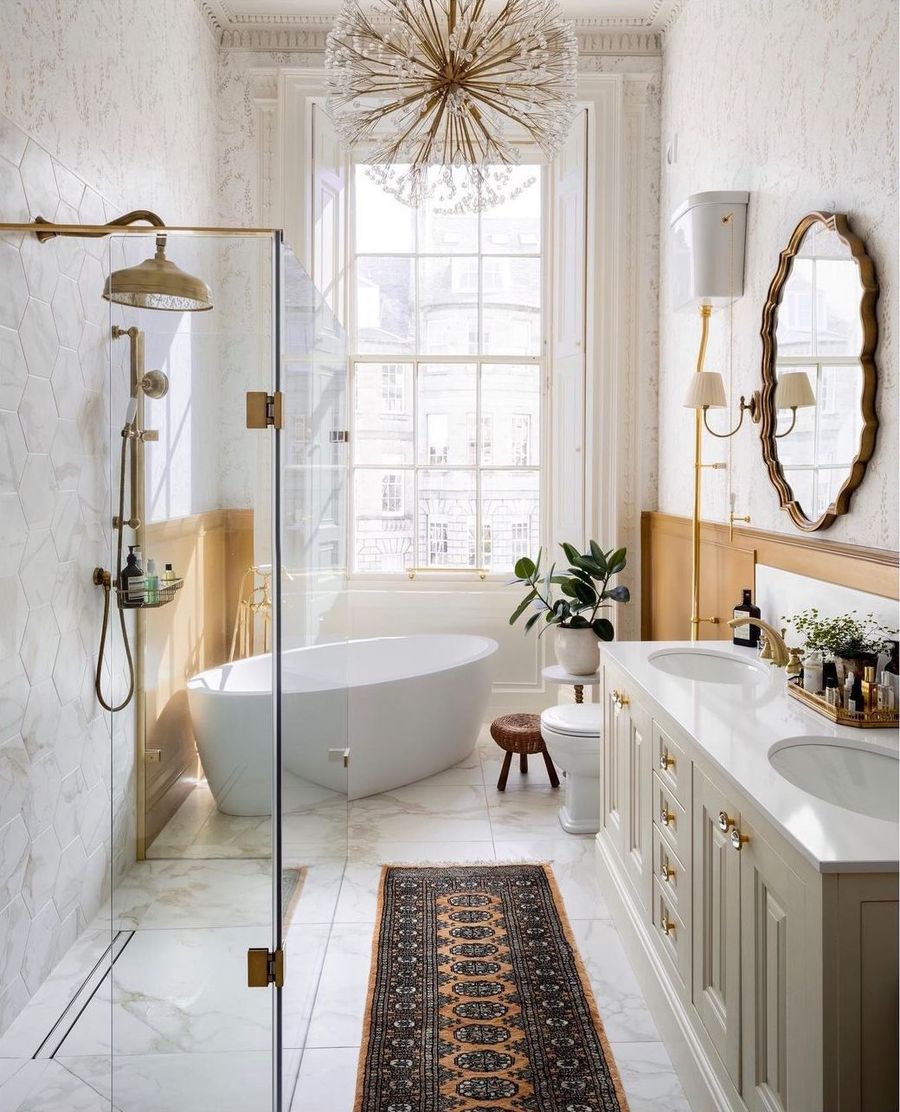 Brown Oriental Rug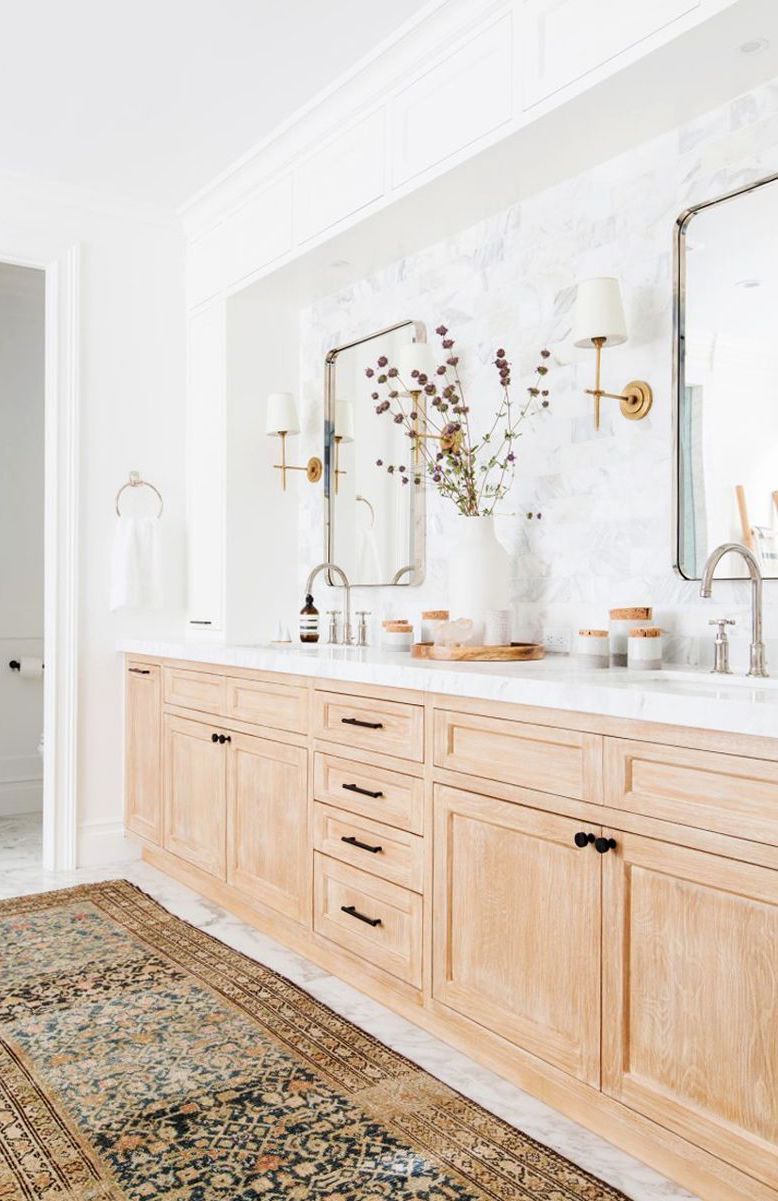 Natural Wood Cabinets
Dried Flowers on Bathroom Sink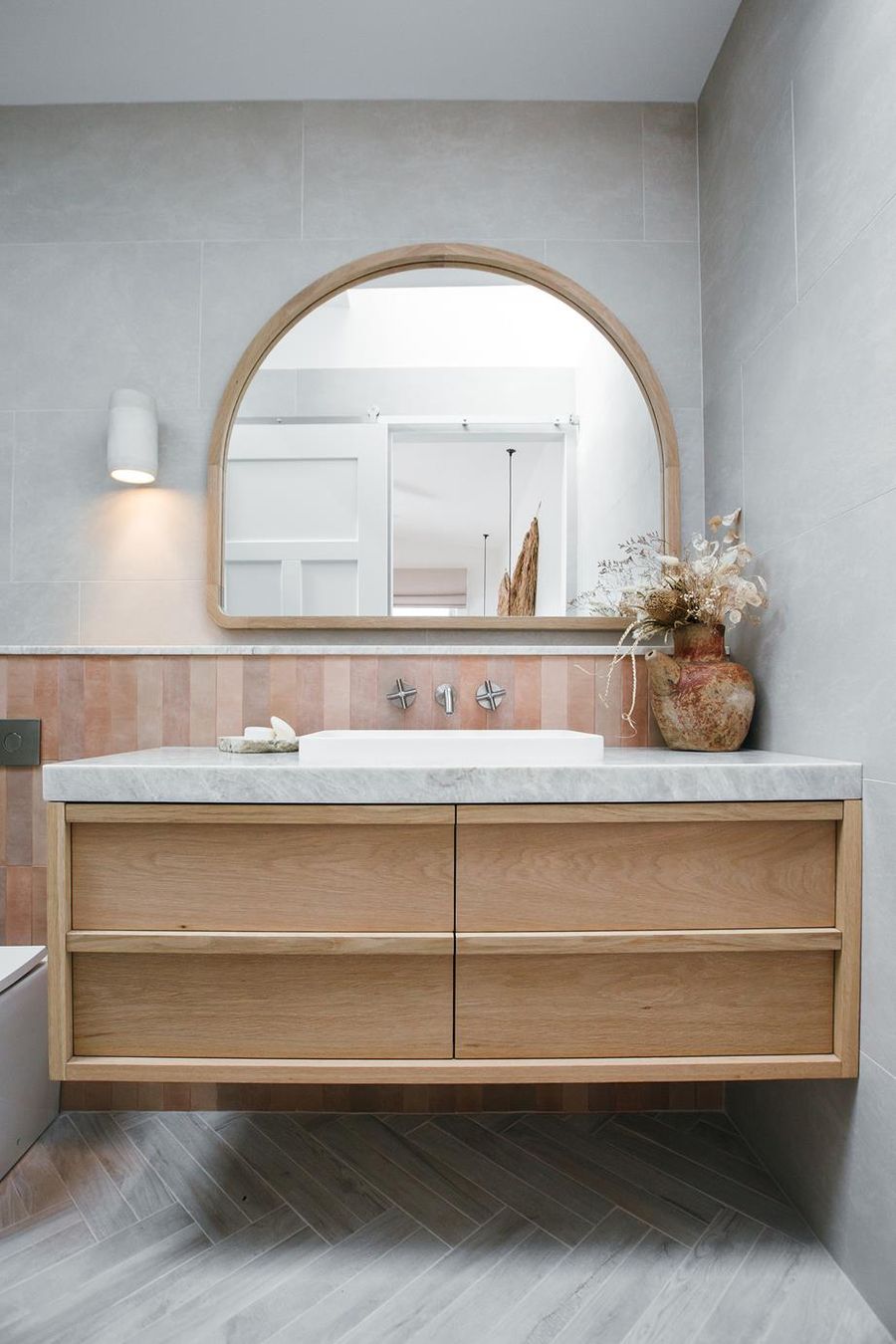 Black Marble Countertop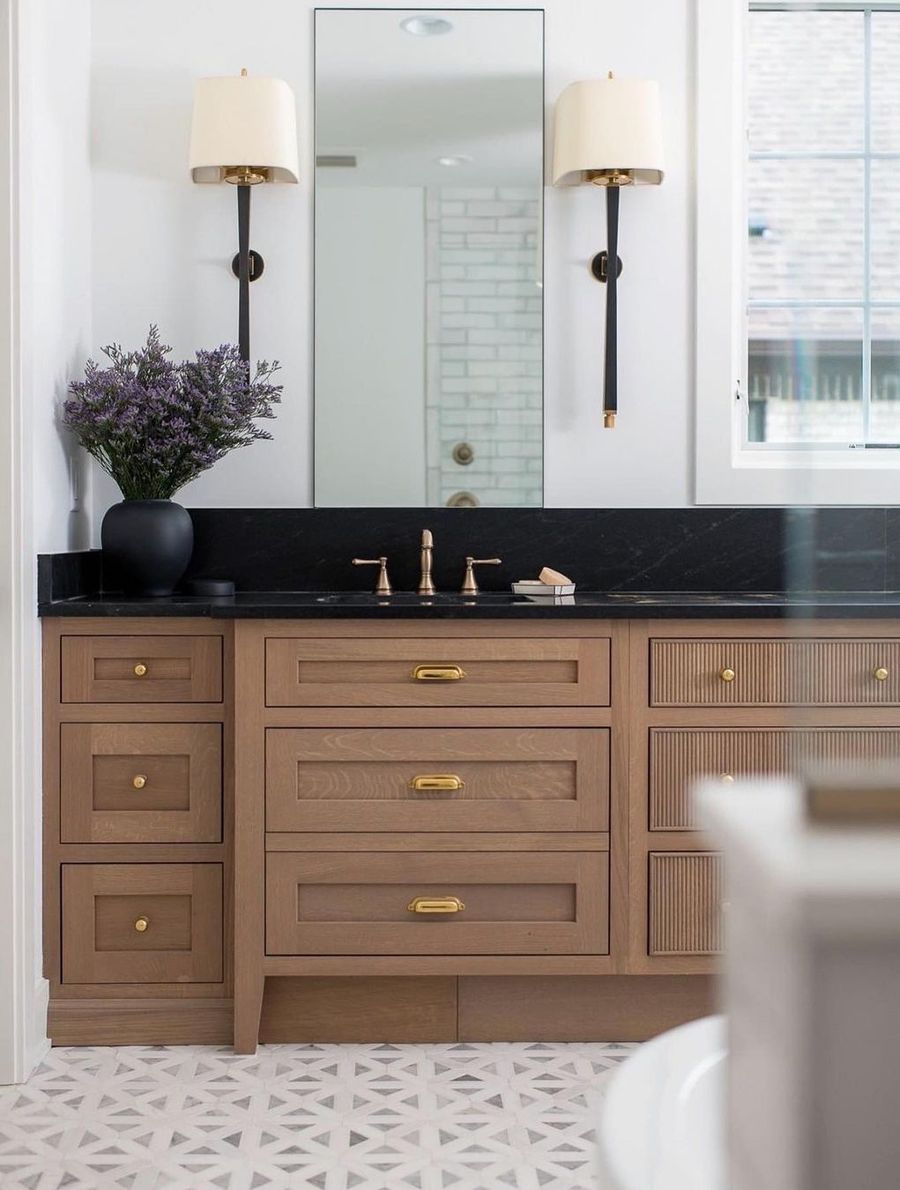 Brass Shower Hardware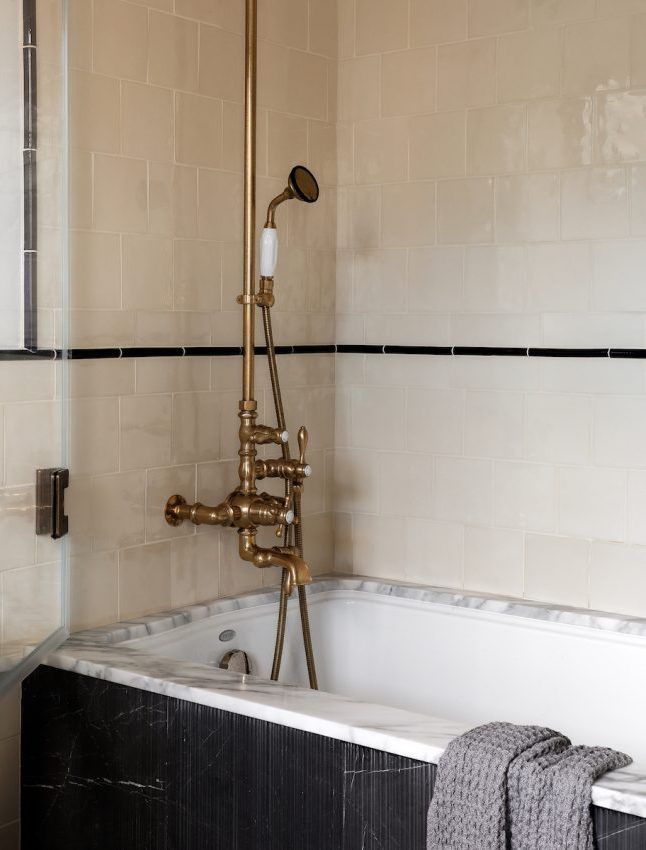 White Vessel Sink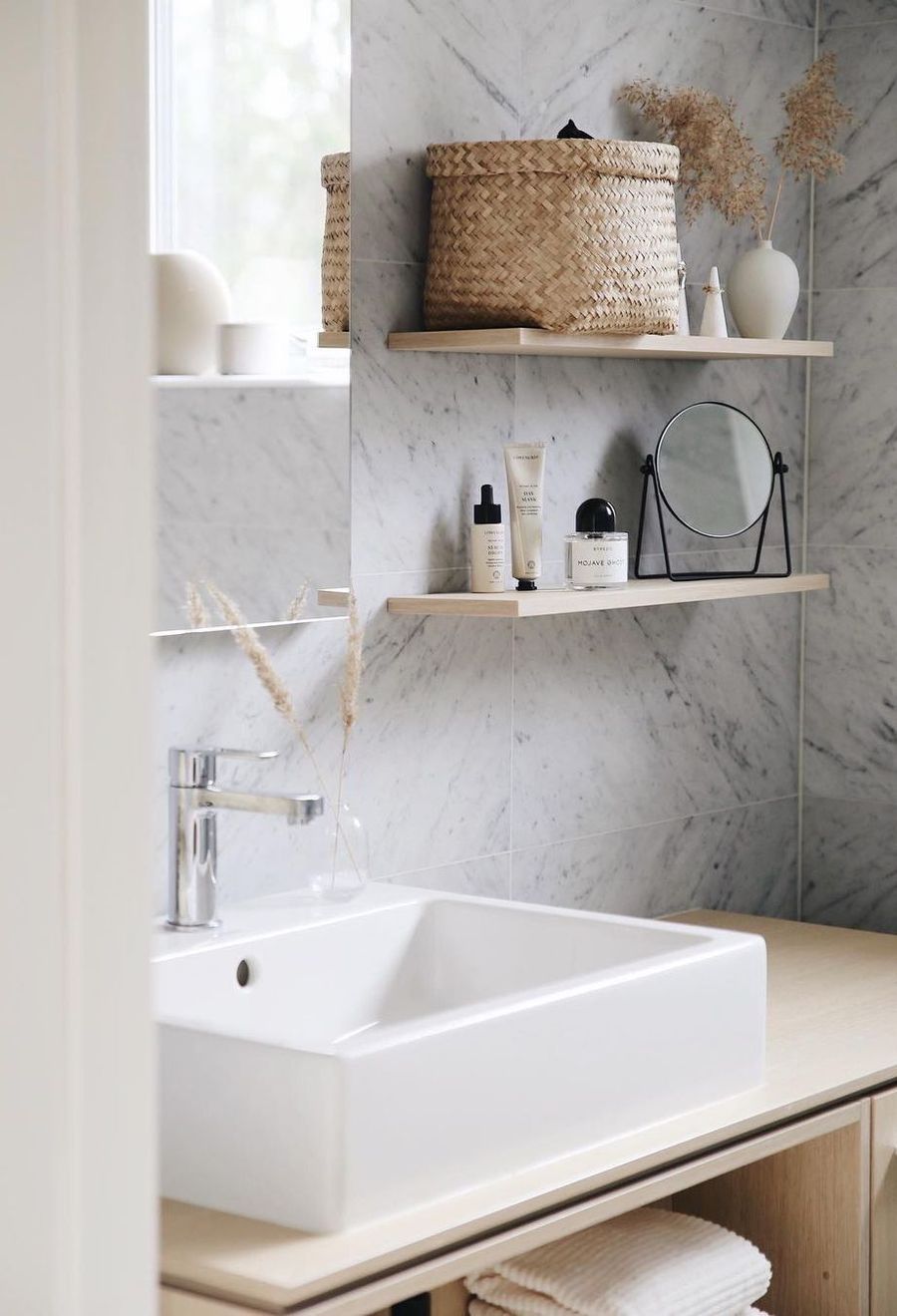 White Bathtub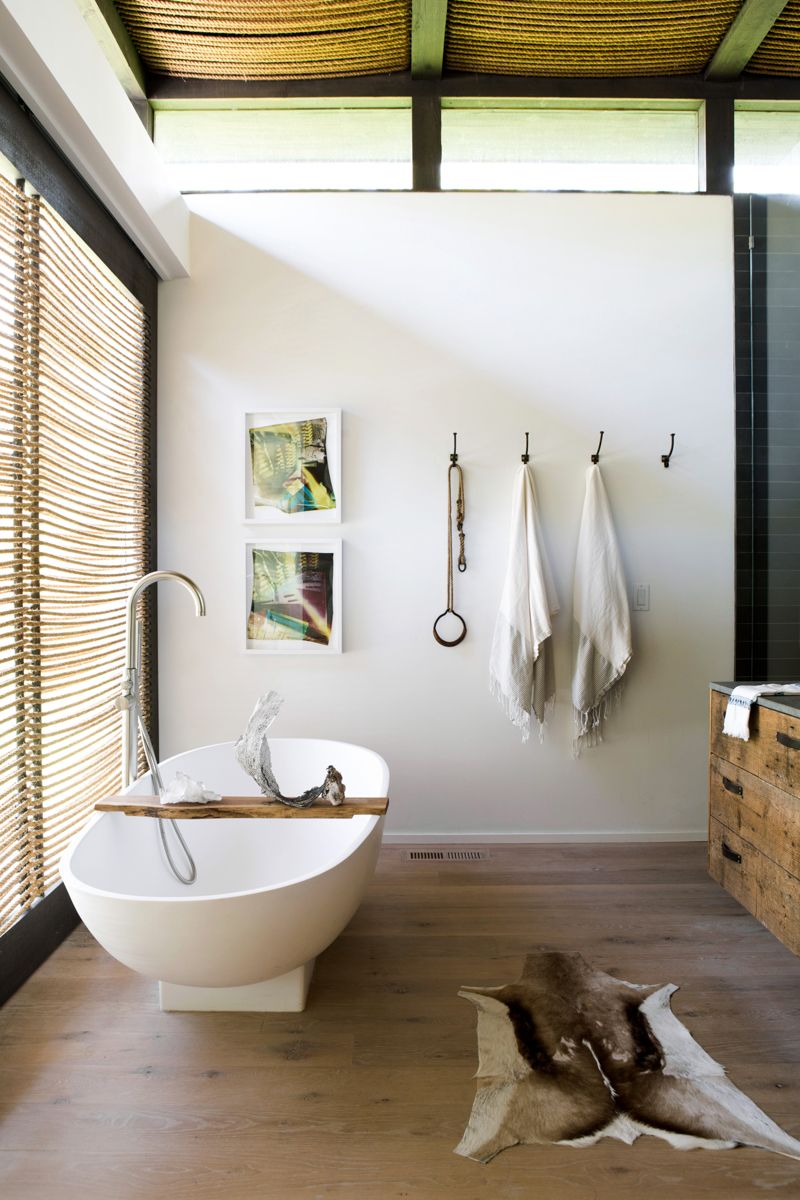 So, what did you think about our neutral bathroom decor ideas? Personally, these bathroom ideas made me want to hop in my bathtub with a glass of champagne!
More Neutral Decor Ideas
If you adore neutral decor ideas, then don't miss our other recent posts on this popular interior design style. We have neutral decor guides for other rooms, pieces of furniture, and decorative accents. These posts will help you get the classic neutral home decor look you dream of:
Happy curating!