I was so surprised the other day when a quick search for shower curtains on Amazon the other day yielded the most horrid of results. I'll spare you the details, but think 90s graphics and full-bleed cliché tropical photos. When did shopping for a shower curtain become so… boring? Luckily, there are some chic choices when it comes to lining the tub in your bathroom if you know where to look! From a boucherouite pattern to a floral design to even maps, there's lots of gorgeous shower curtains to buy out there!
ps. be sure to pick up these shower hooks and this mildew resistant shower liner as well when you purchase your new shower curtain!




Decorating With Your Shower Curtain
Normally I'm not a fan of any sort of large graphic on a shower curtain, however, I do find graphics to be beautiful when they're in a neat patterned form, kind of like this flamingo curtain. Otherwise, if you're going to go with a colorful shower curtain, make sure the bathroom is mostly white to avoid clashing. Check out these inspirational images below.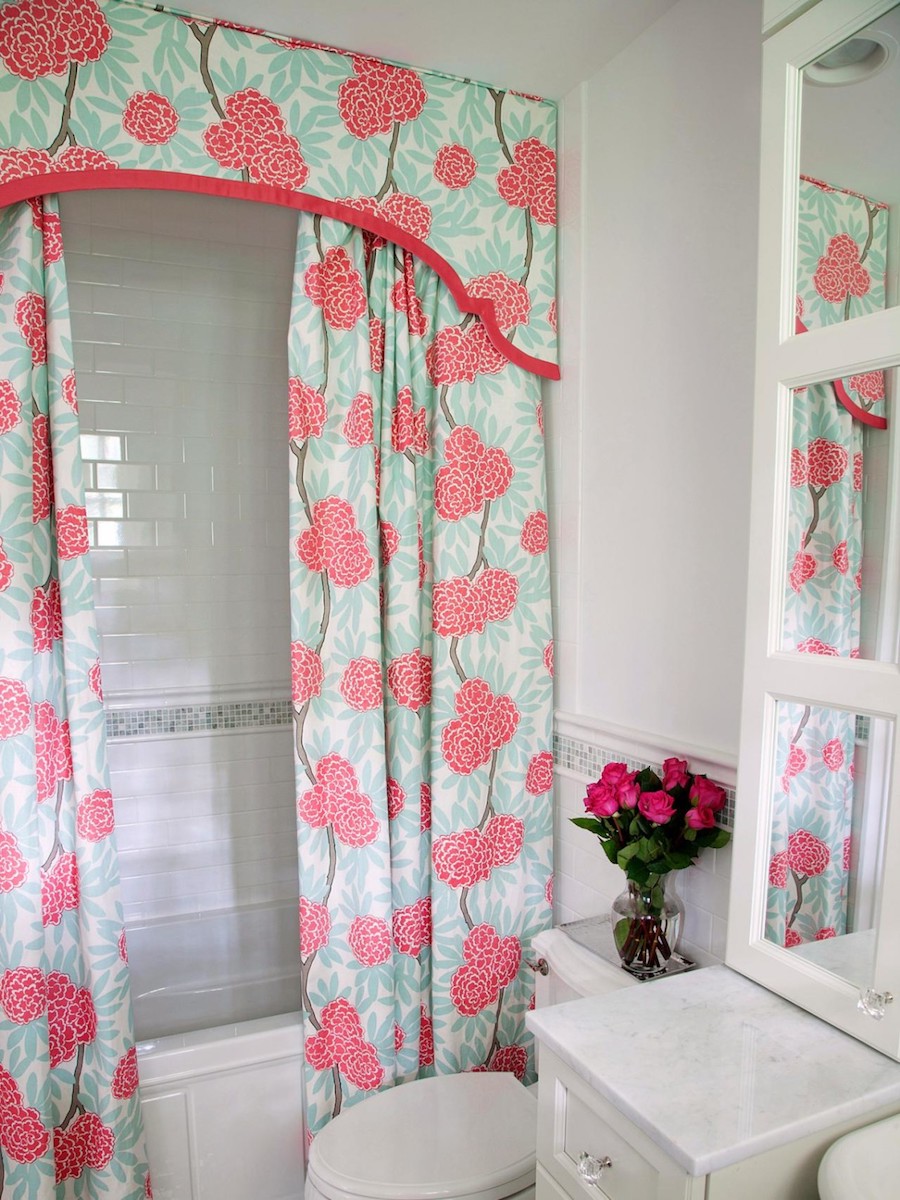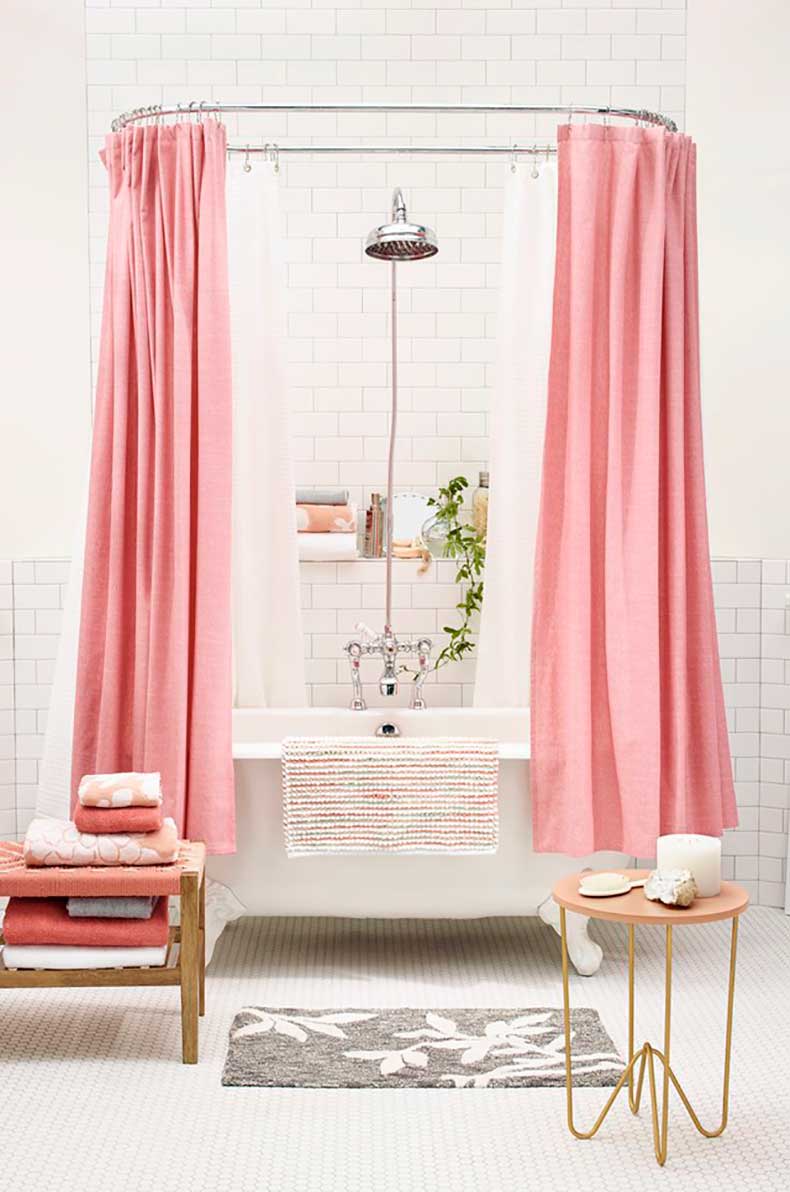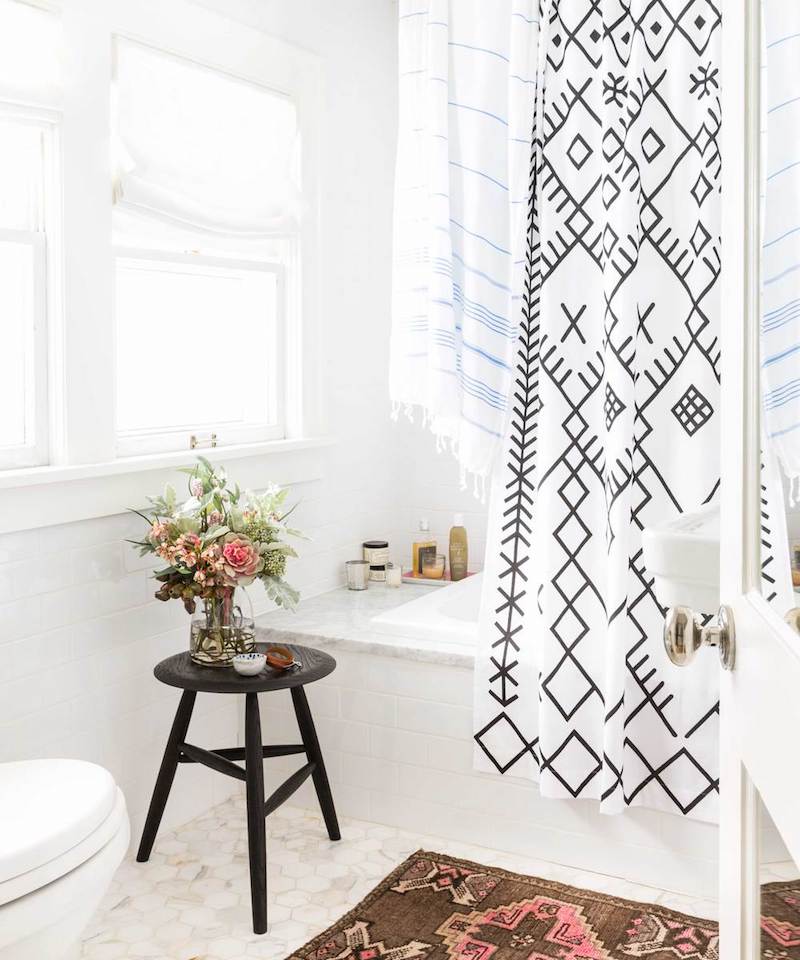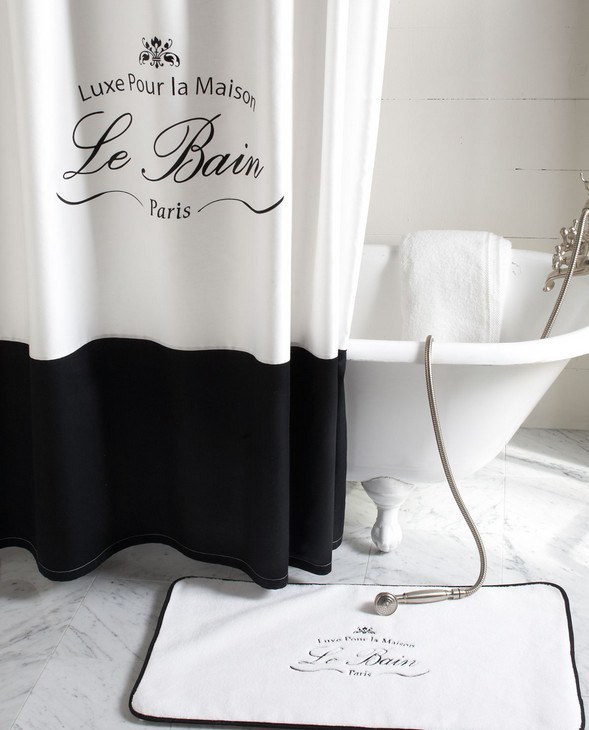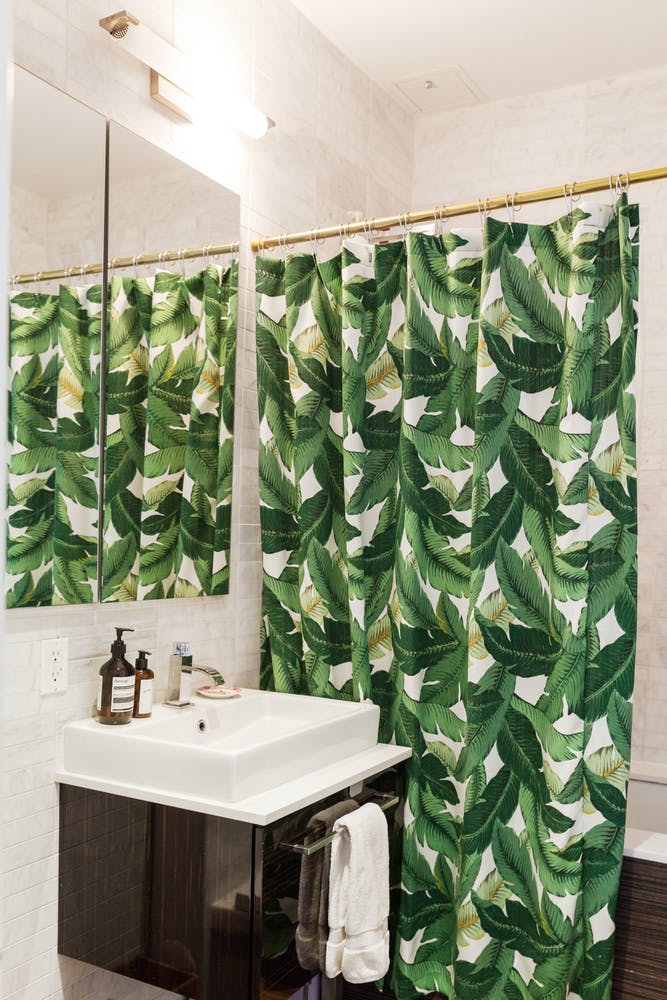 What shower curtain do you use in your home? Click the Pinterest button below to save this article for later!