If you are an avid reader who loves boho decor, then you will love these bohemian reading nooks we found in different parts of the world. From floor pillows to comfortable chaise lounges to hanging swingasans there are so many different boho reading nook ideas to get inspired by. We love searching for the best home decor inspiration for you and these bohemian reading nooks won't disappoint!
Bohemian decor is commonly associated with eclectic international designs. From colorful textiles to natural wood furniture to indoor house plants, there are lots of earthy elements we can use to create a boho vibe in our home. Places like India and Central America influenced the boho chic decorating style we know today.
Bohemian Reading Nooks
A reading nook is simply a place where you can focus on reading. You can find these areas in bedrooms, in living rooms, or separated from the main rooms of the house.
They could be near the staircase landing, in an empty corner of the home, or along the hallway. You can put a reading nook anywhere there is space for a cozy chair, table, and source of lighting!
Extra Wide Accent Chair
I love extra wide accents chairs and I am seeing them more and more often. These chairs are wider than normal, but not so wide that they would be two-seater settees. I think they're great for curling up with your feel on the chair cushion and just having a bit of extra room to cozy up.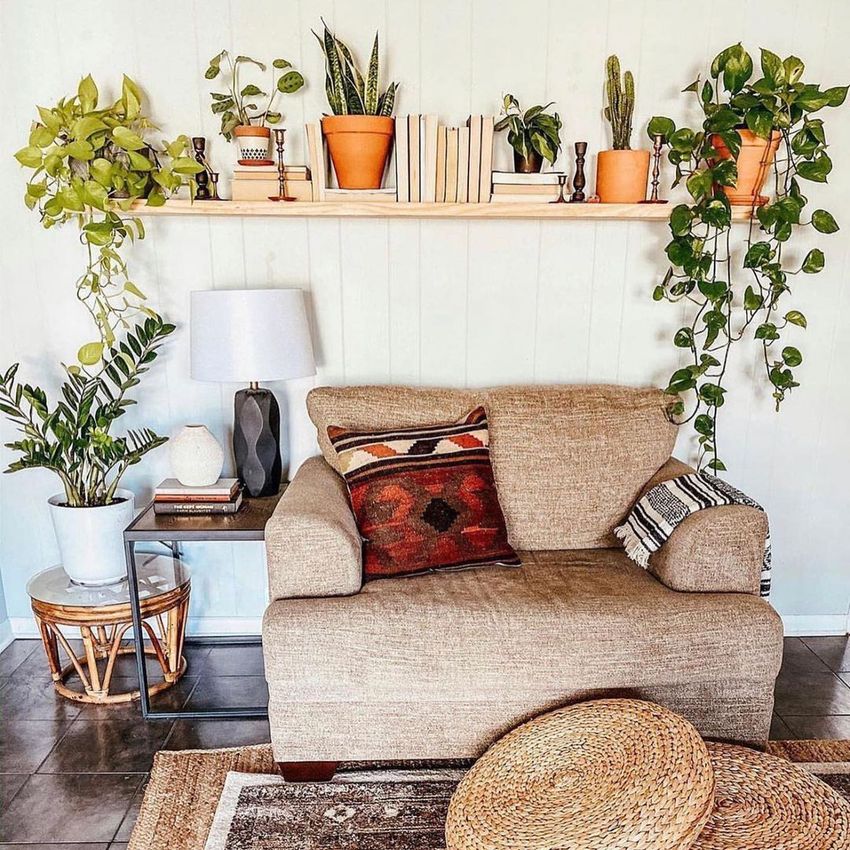 Chaise Lounges
Heavenly chaise lounges are always a great idea for a reading nook. Who doesn't want to put their feet up and relax while reading? Having twin chaise lounge chairs is even better!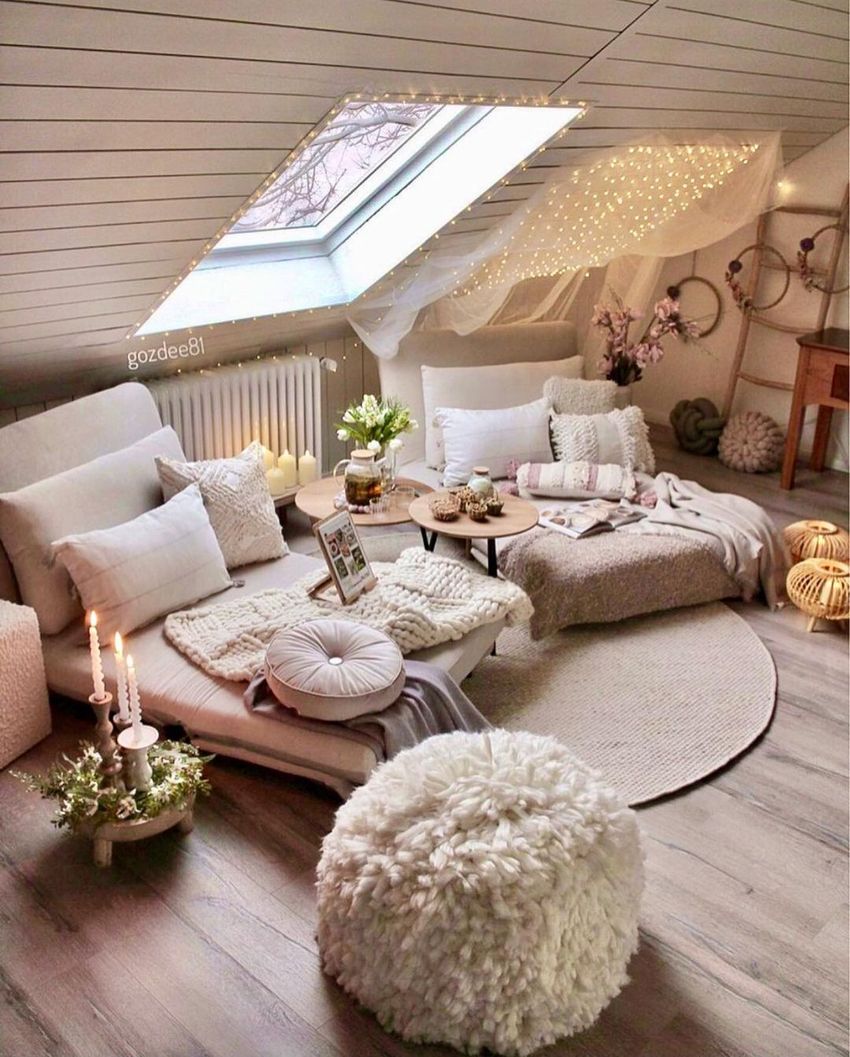 Indoor House Plants
Nothing says "boho" more than lots of indoor house plants!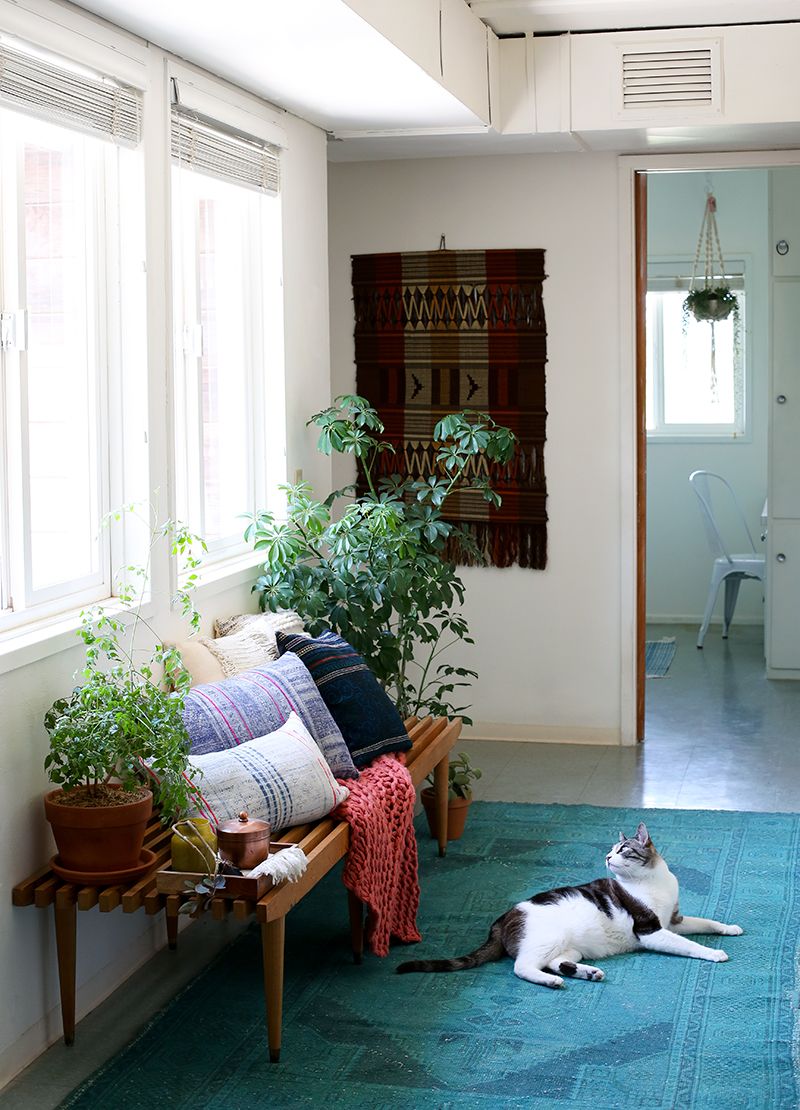 Colorful Textile Rug
This reading nook has so many great boho decor ideas. It has a beautiful colorful textile floor rug, a wicker egg chair, a brass floor lamp, a cactus, and a faux fur throw for comfort.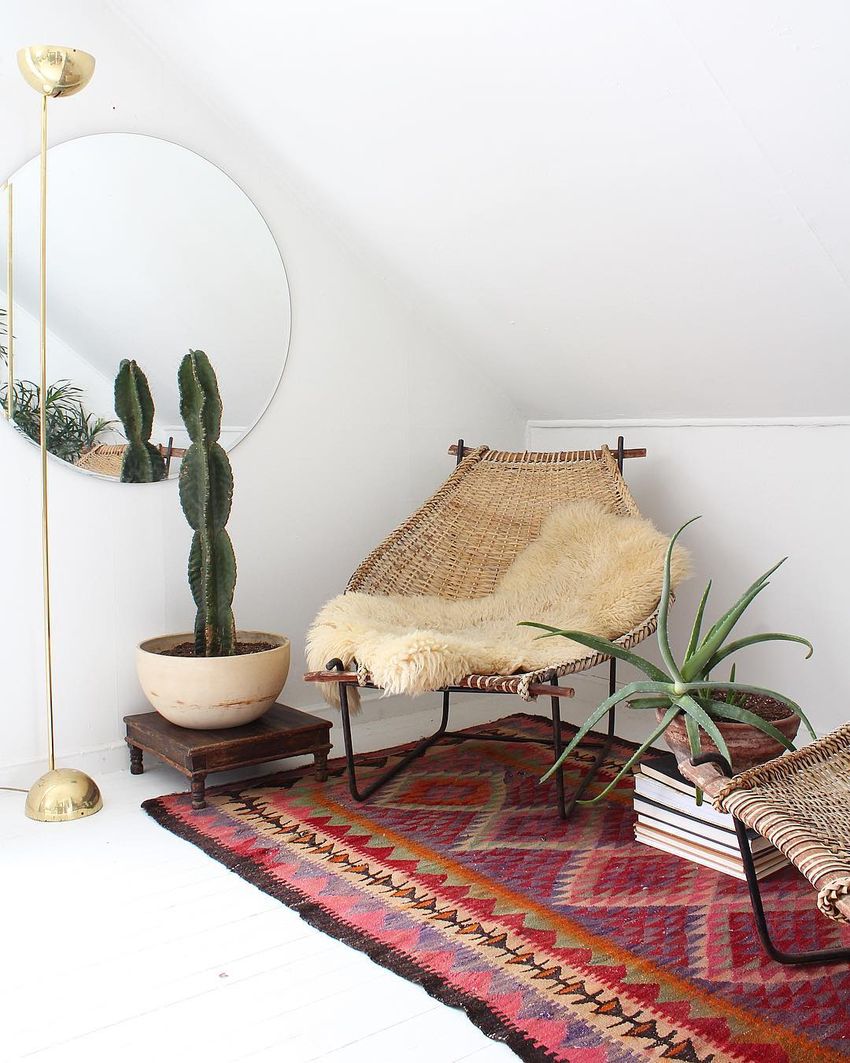 Round Rattan Chair
This round rattan chair with a fitted cushion looks ultra comfortable. An arc lamp provides targeted lighting from above.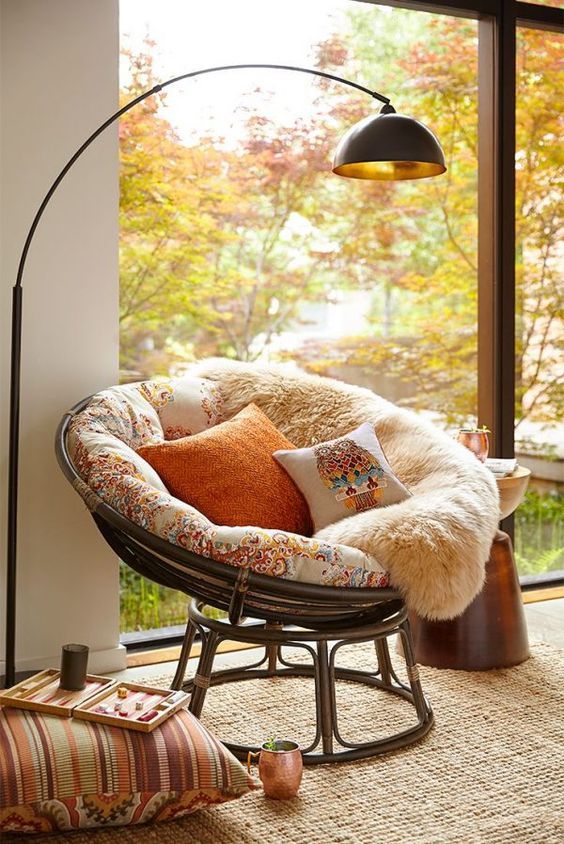 Patterned Fabric Accent Chair
Go with a funky accent chair to create an eclectic boho vibe. The bookshelves against the wall can store all your favorite novels.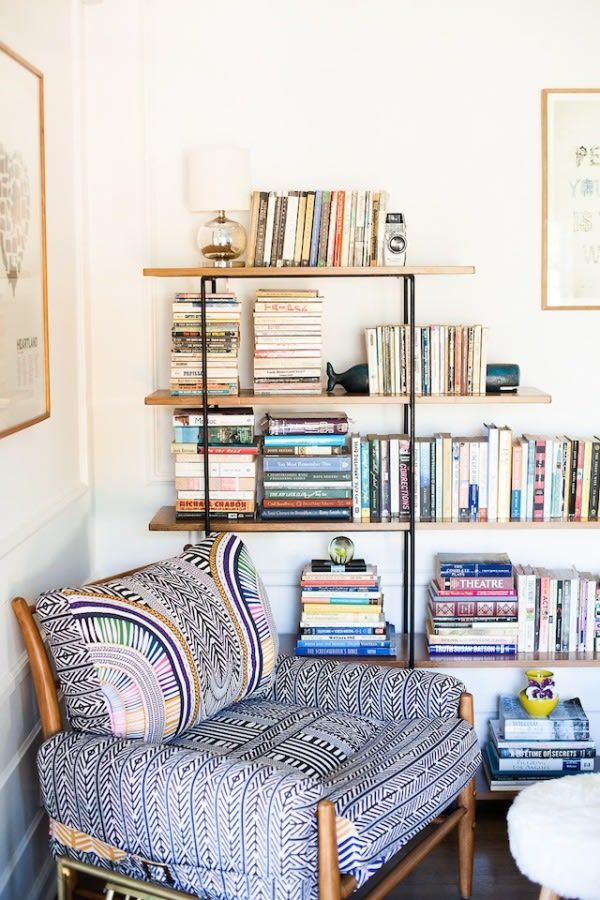 Candles and Faux Fur Throws
These lovely candles help create a calming environment for reading. There are plenty of boho throw pillows to create lots of back support and a cozy reading space.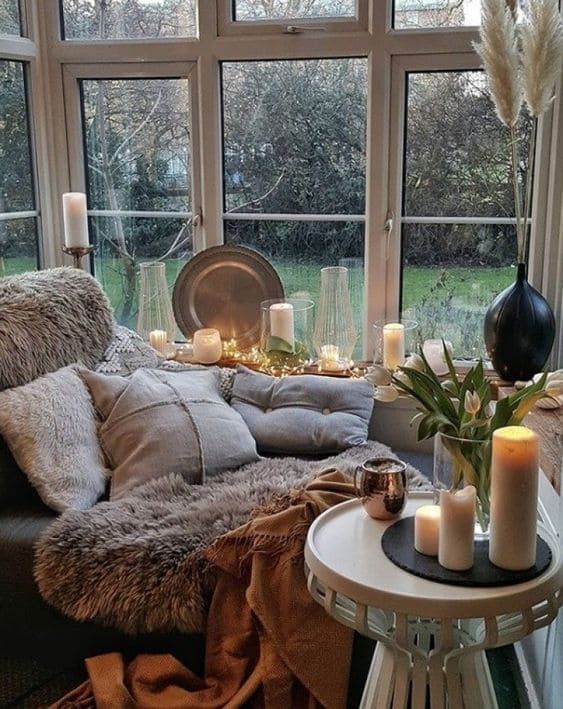 I hope this article gave you lots of great ideas for boho reading nooks! Spending quality time at home curled up with a book is important for many people – why not make sure this space reflects your home's taste? You can with our guides!
More Boho Decor Ideas
Check out related guides for boho home decor: