Bohemian benches are great for adding additional seating in your bedroom, entryway, or hallway. If your home is decorated and the boho style then you will probably need a bench at some point or another. We love the colorful, eclectic vibes of bohemian homes influenced by nature. That's why we selected the best boho benches for your apartment or house. Each of these picks are great for getting Bohemian decor just right.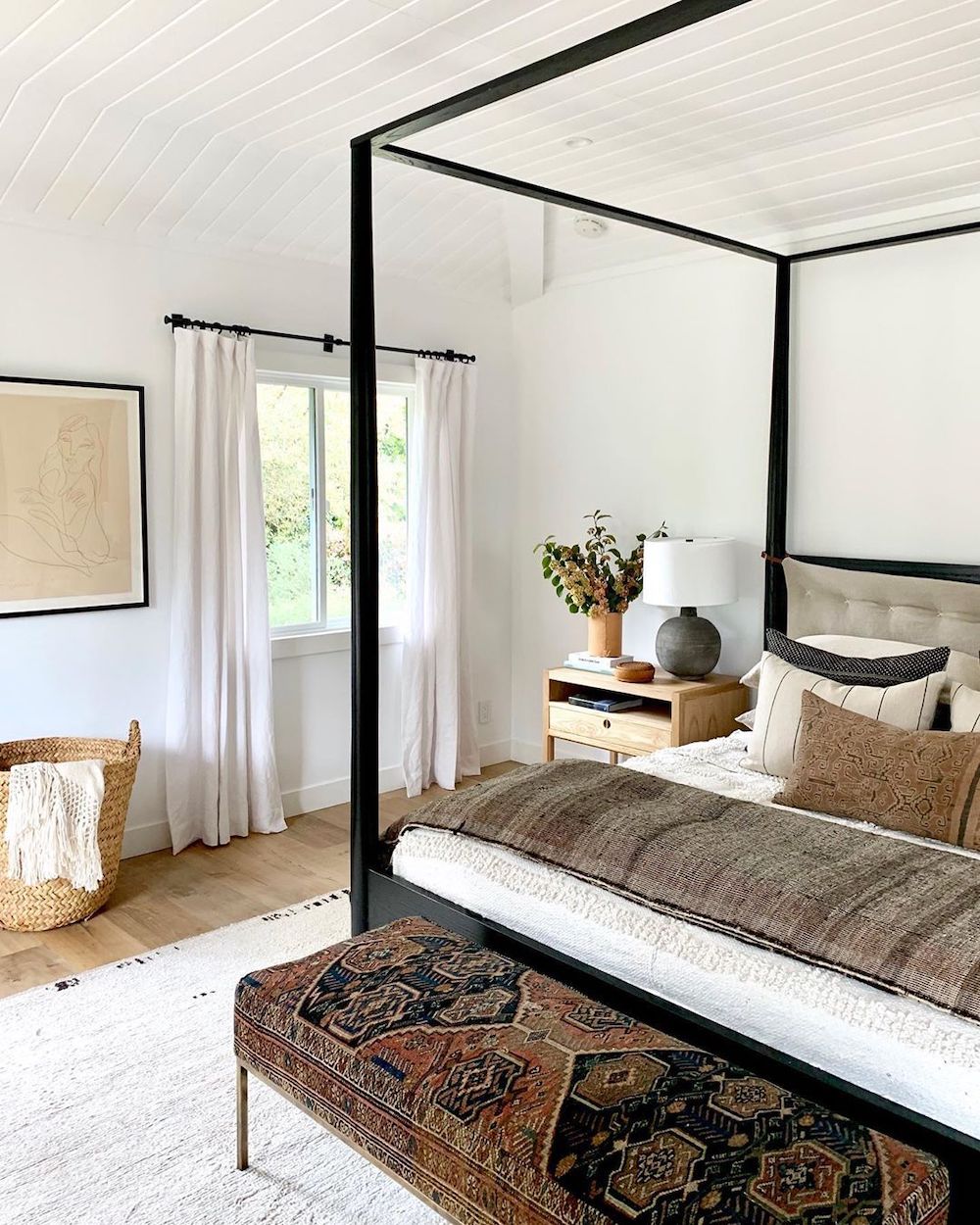 Benches can be used in so many different places in your home. Put one at the end of your bed, against the wall of your hallway, or at your entryway to put your bag on top of. The possibilities for this practical piece of furniture are truly endless.
Bohemian Benches
What do the best Bohemian benches look like? The best-quality boho benches are typically made out of natural materials like wood or rattan. This means that they are durable and long lasting. Other bohemian benches have metal legs upholding a plush upholstered bench cushion with a southwestern style fabric. They might have carved wood detail. Pick the bench that resonates with you the most!
I hope you found the perfect boho bench for your needs!
We love boho decorating and the related Bohemian home decor ideas below will inspire you just as much. Keep reading!