If you love eclectic and exotic design, then these bohemian dining rooms are bound to inspire you. We love the international, colorful and playful side to Bohemian decor and interiors. From Morocco to Cuba, there are several references to exotic destinations from around the world that can be found inside Boho homes.
Today we're going to focus on the dining room – a place where you gather to enjoy meals together. These boho dining rooms look like they can host the most exotic and tasty of meals!
Bohemian Dining Room Decor Ideas
Here are our favorite ways to get the boho look inside your dining room. From colorful rugs to numerous house plants, there's a bohemian decor accent and design idea for everyone here! Check out the best boho dining room ideas below.
Colorful Chairs and Rug around a White Dining Table
Using different mismatched dining chairs in the dining room is a great way to give it an eclectic touch!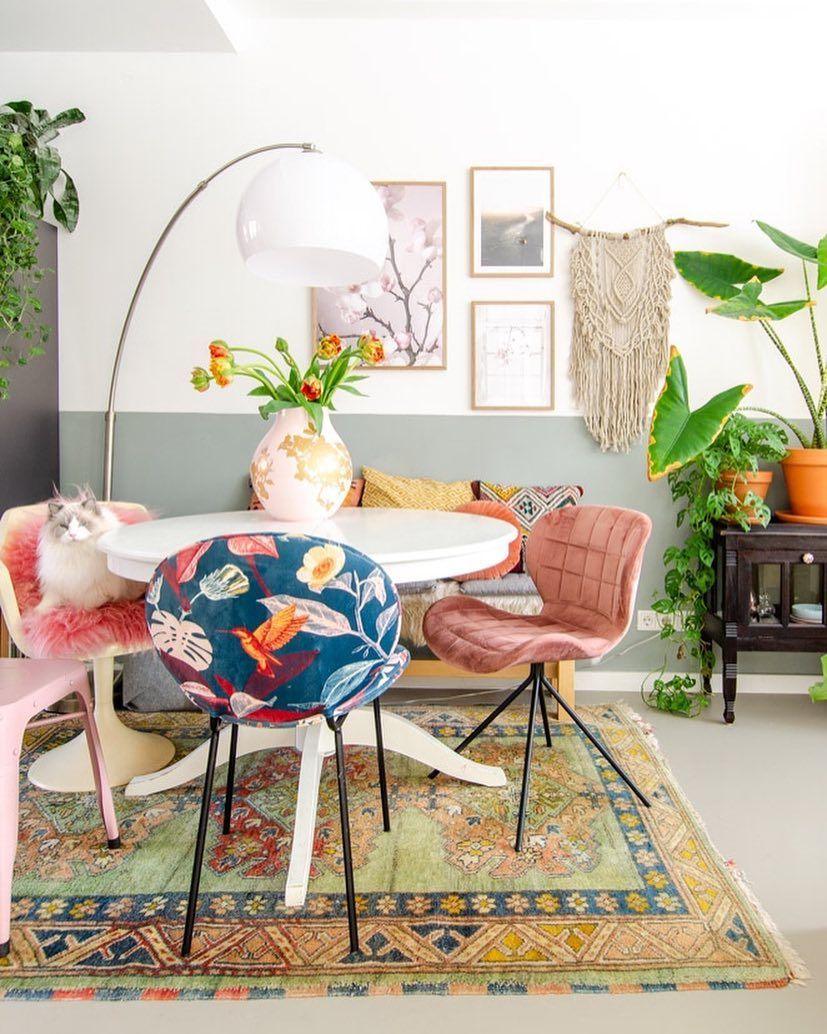 Black Wishbone Chairs and Hanging Plants
Hanging indoor house plants is one of my favorite boho dining room ideas for bringing the outdoors in. Boho decor is all about nature, after all!
Artsy Gallery Wall and Indoor House Tree
Gallery walls are very popular in the dining room. Check out our favorite gallery wall ideas for inspiration.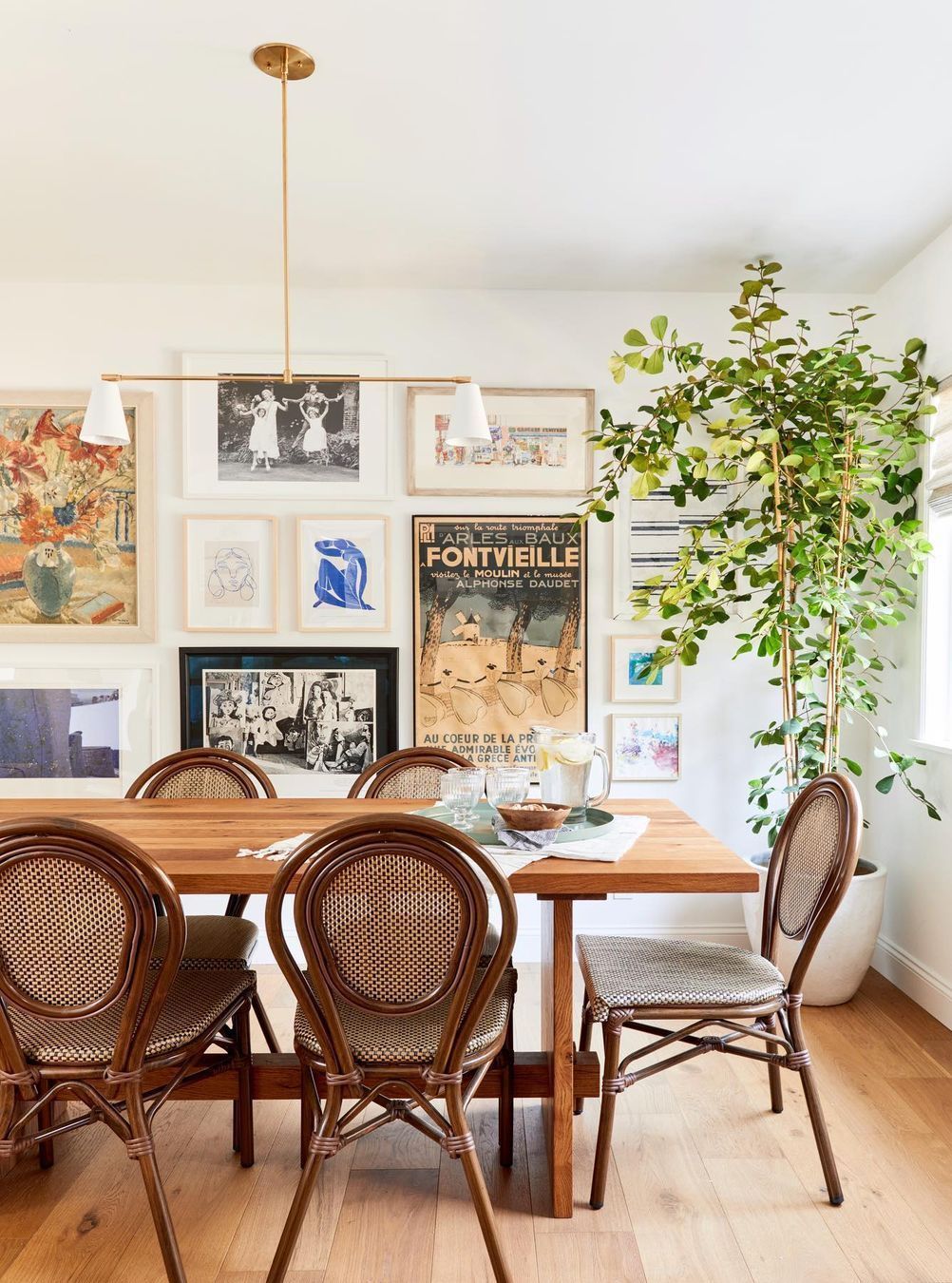 Eclectic Pink Bohemian Gallery Wall
Mixed Chairs and Antique Mirror Gallery wall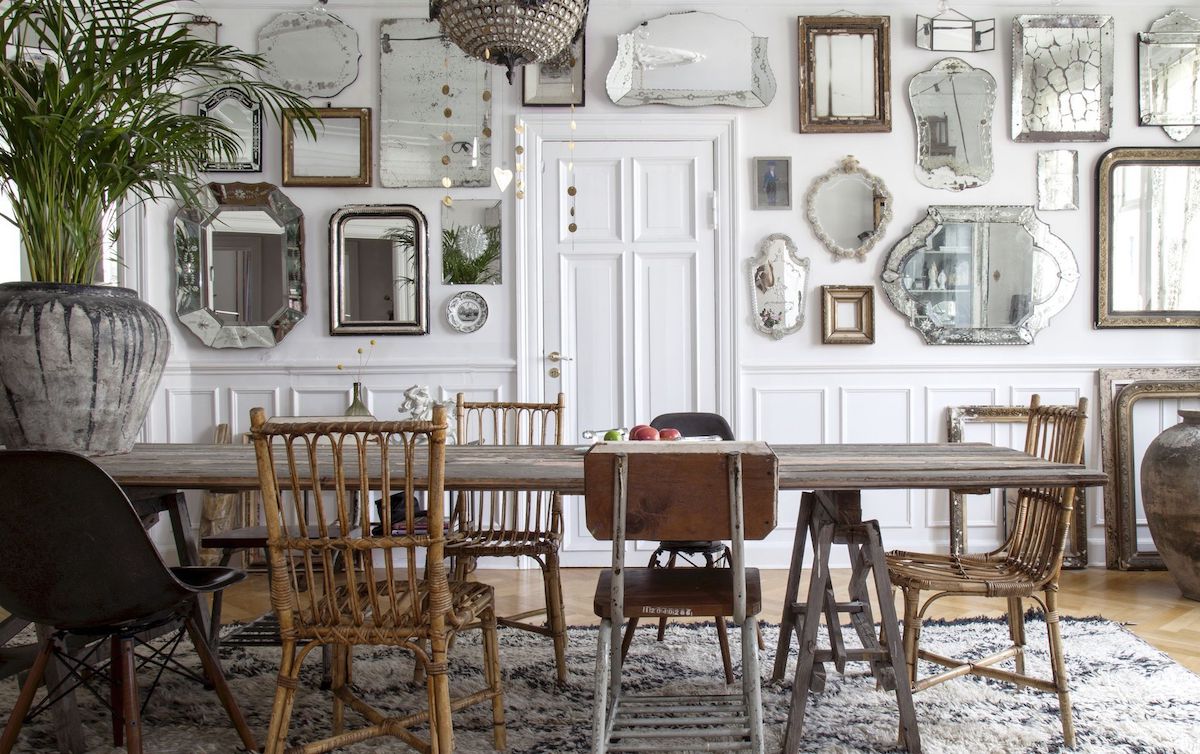 Colored Rug Layered Over Beige Jute Rug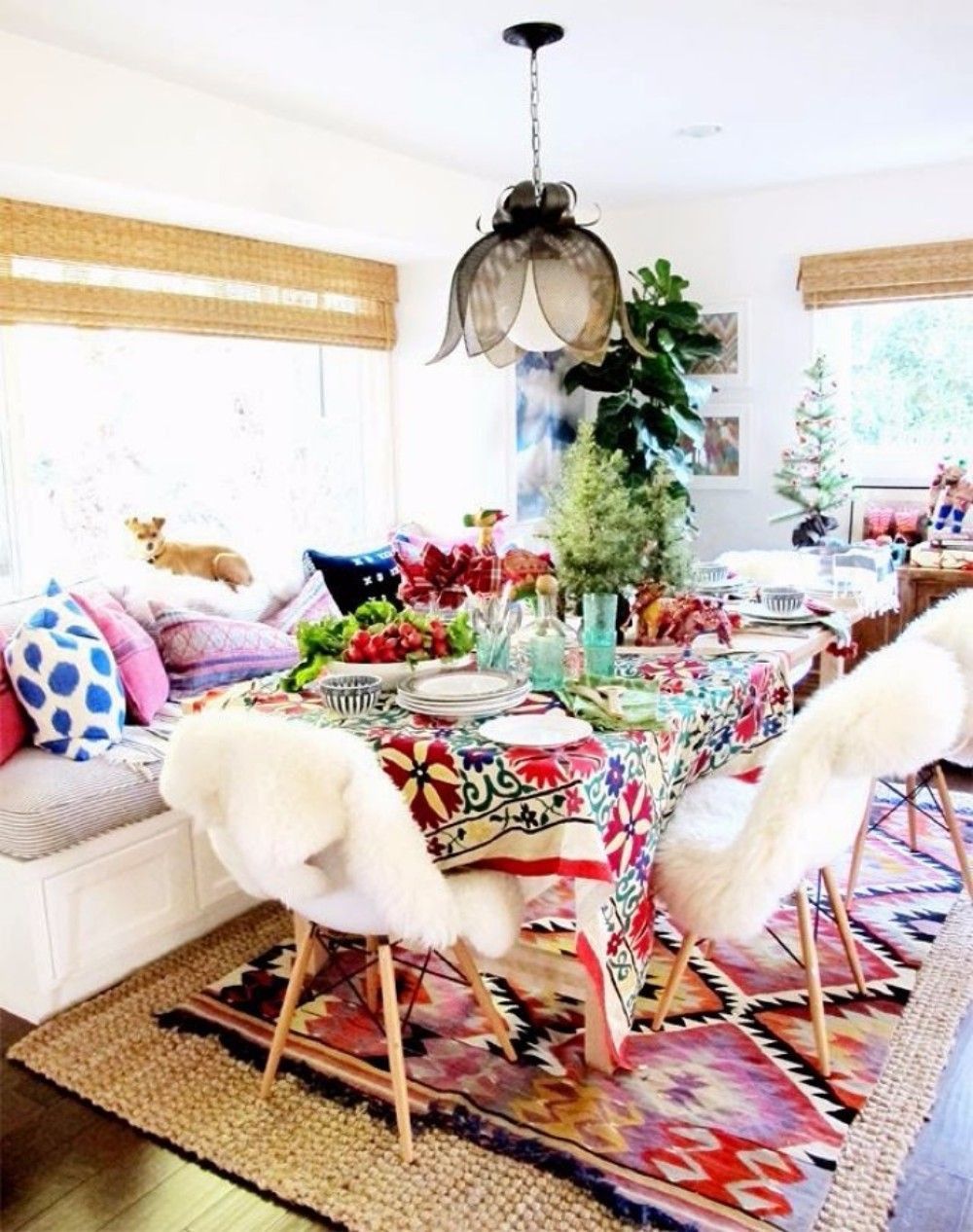 Natural Jute Pendant Light
Rattan Dining Chairs and Macrame Wall Decor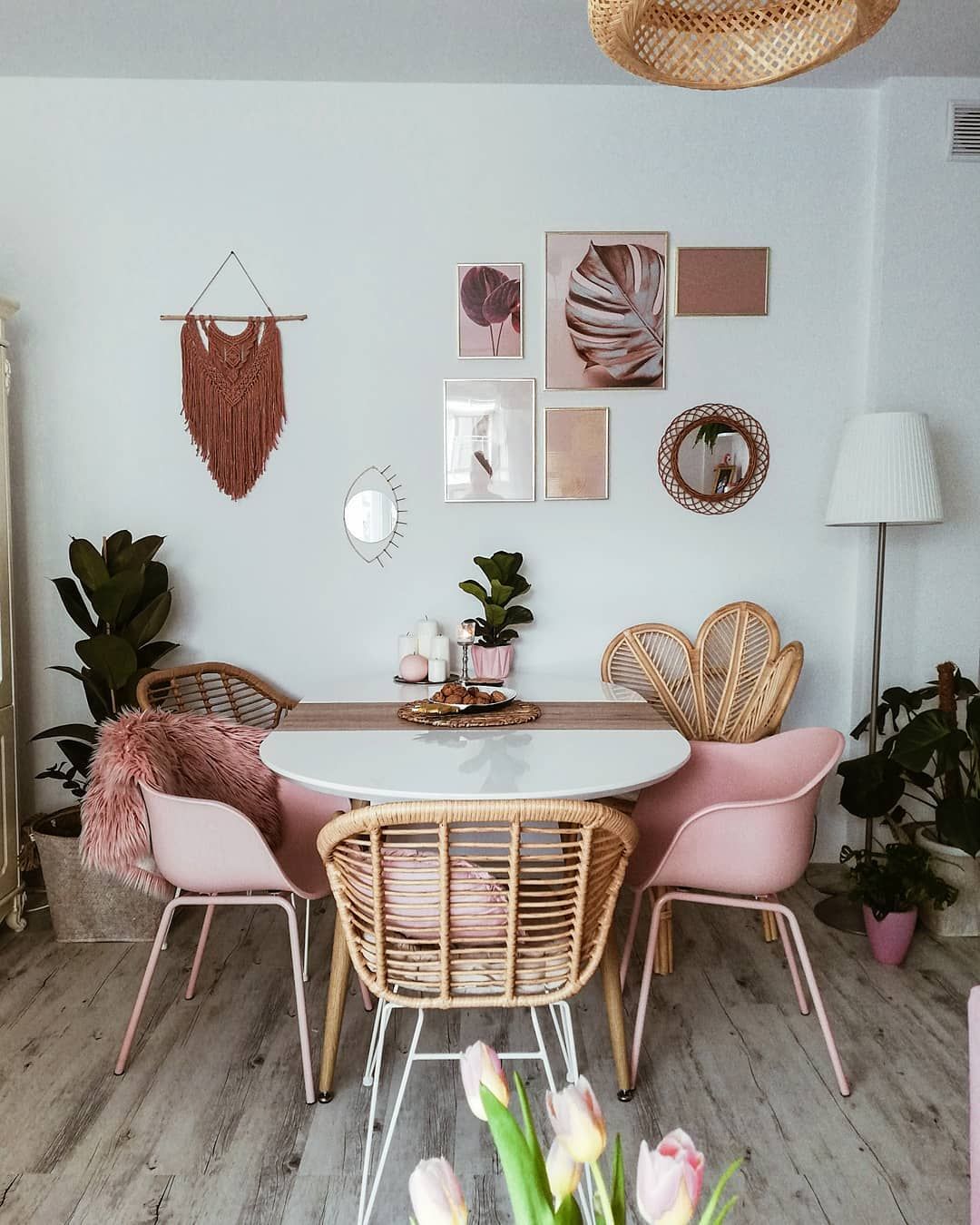 Yellow Accent Wall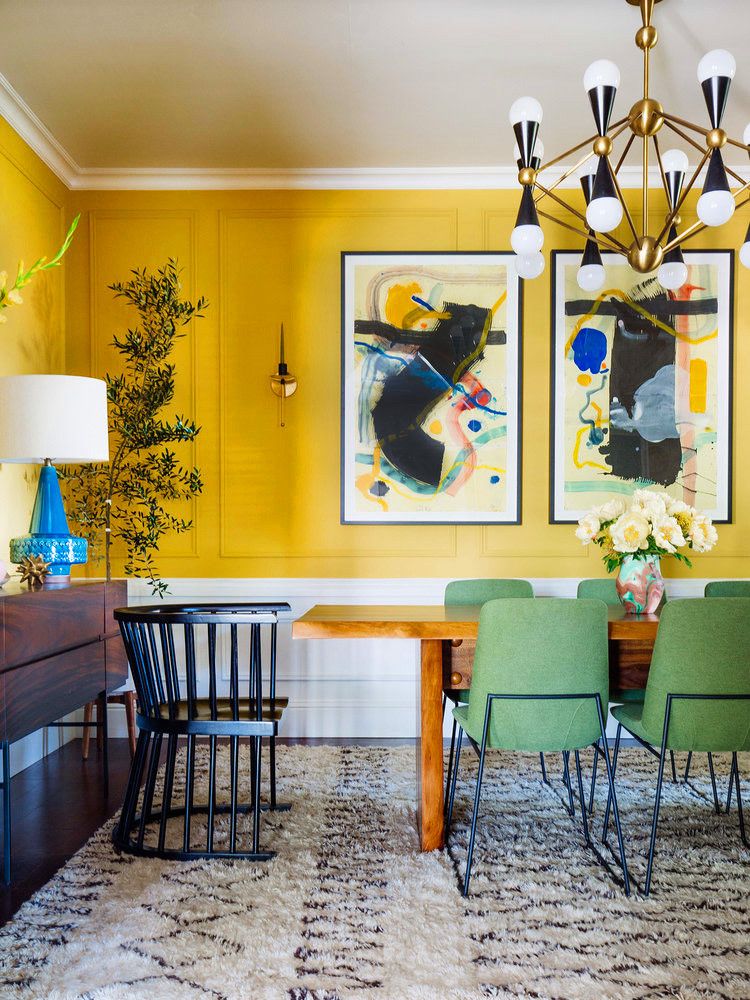 Colorful Area Rug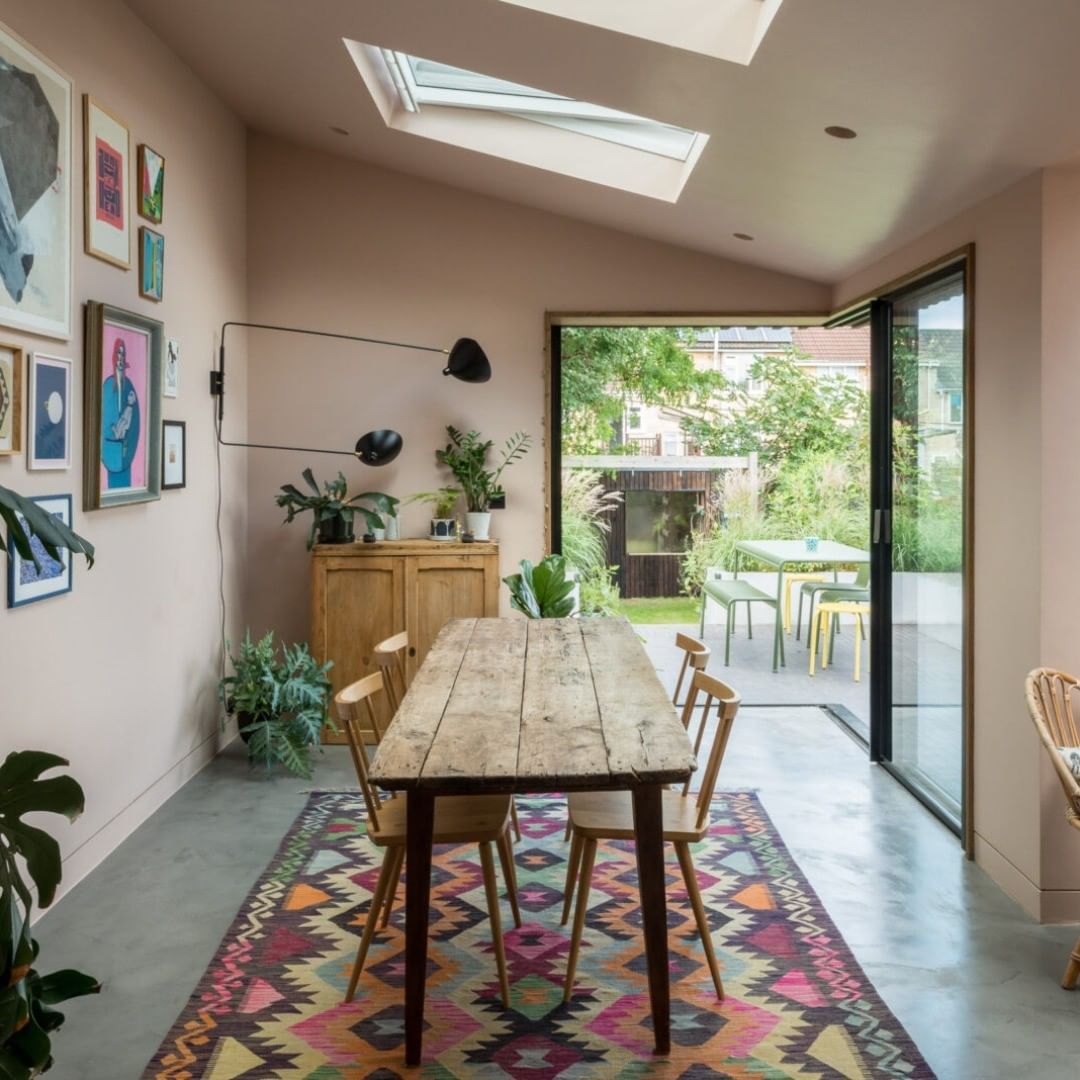 Round Woven Wall Baskets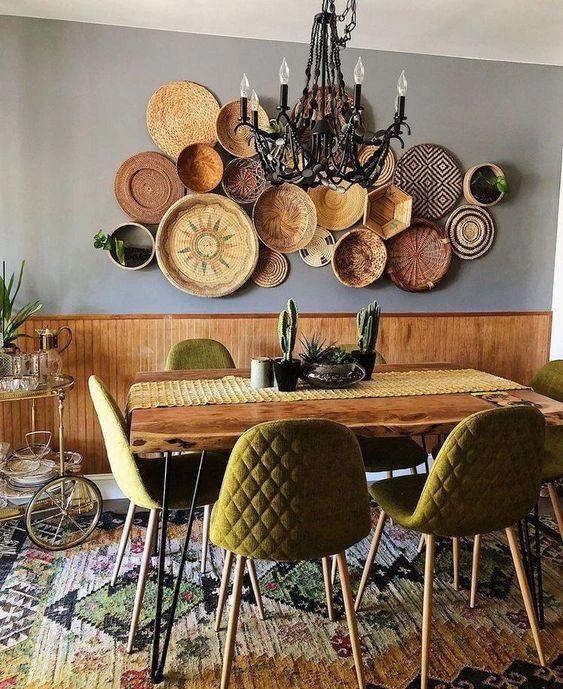 Botanical Print Upholstered Dining Chairs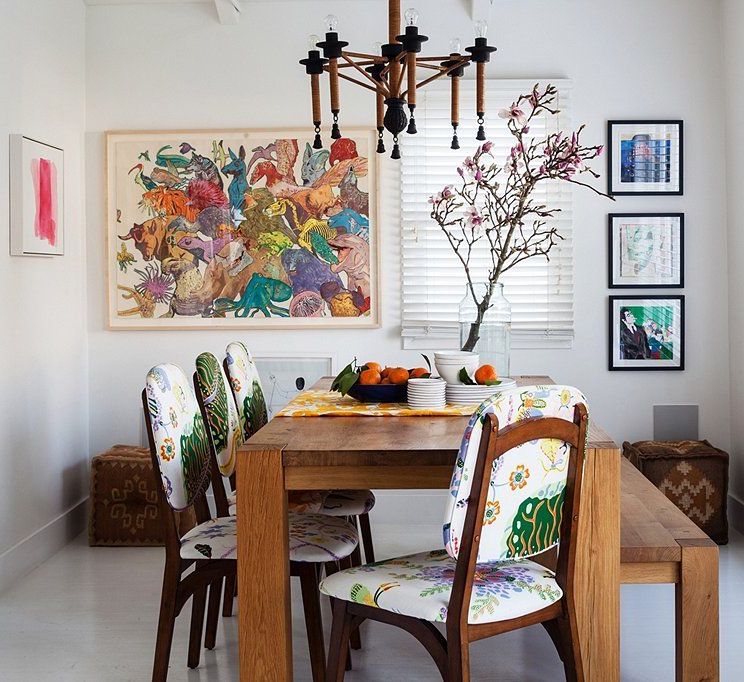 Magenta rug and Wood Furniture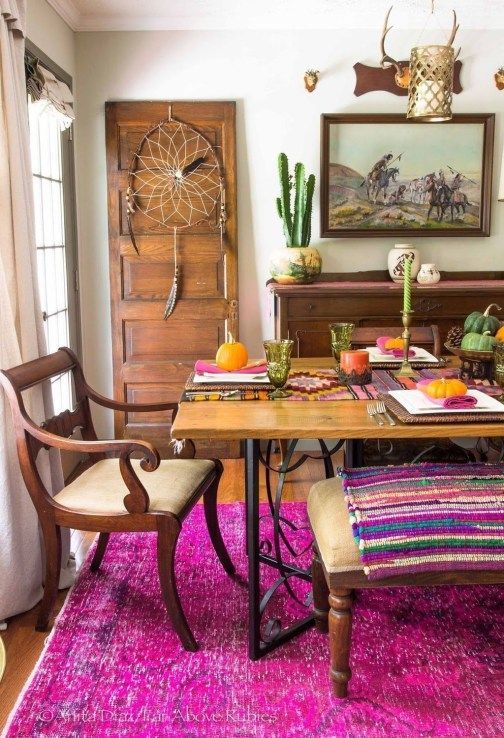 Teal walls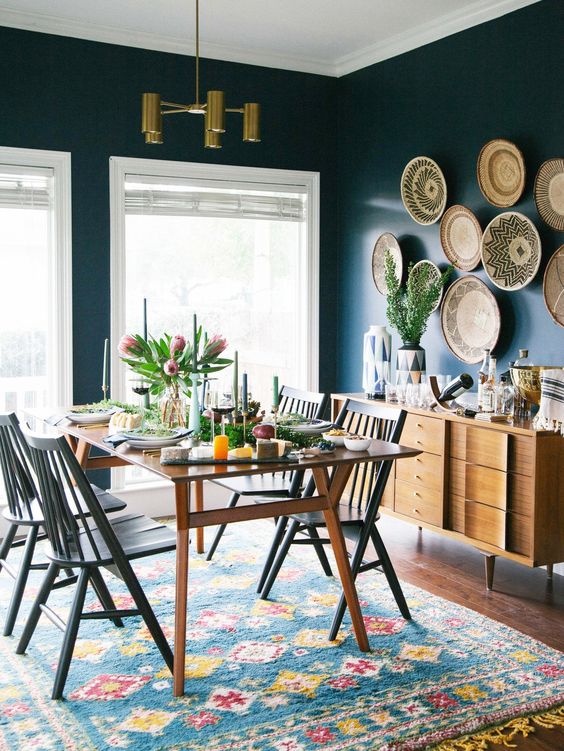 Rustic Live Wood Dining Table
Live edge dining tables are a great choice for a boho style dining table.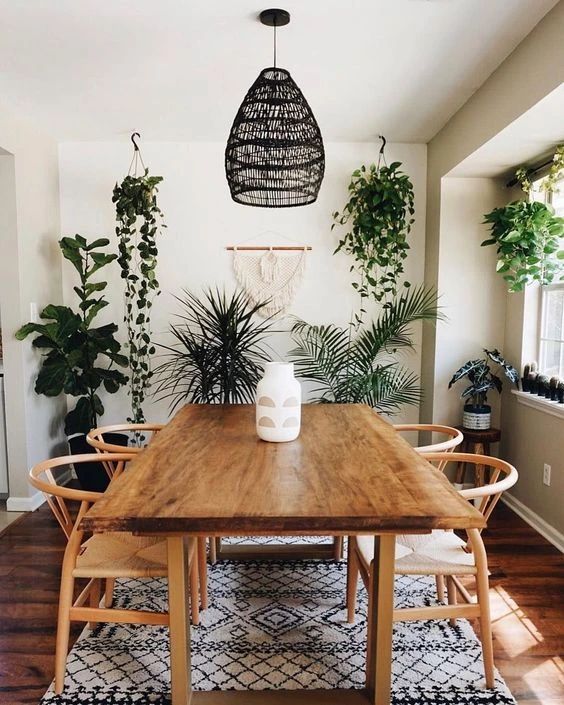 Live Wood Table and Colorful Stools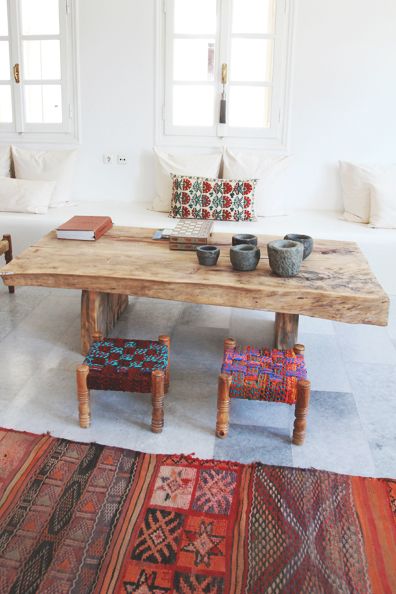 Mid-Century Chairs and House Plants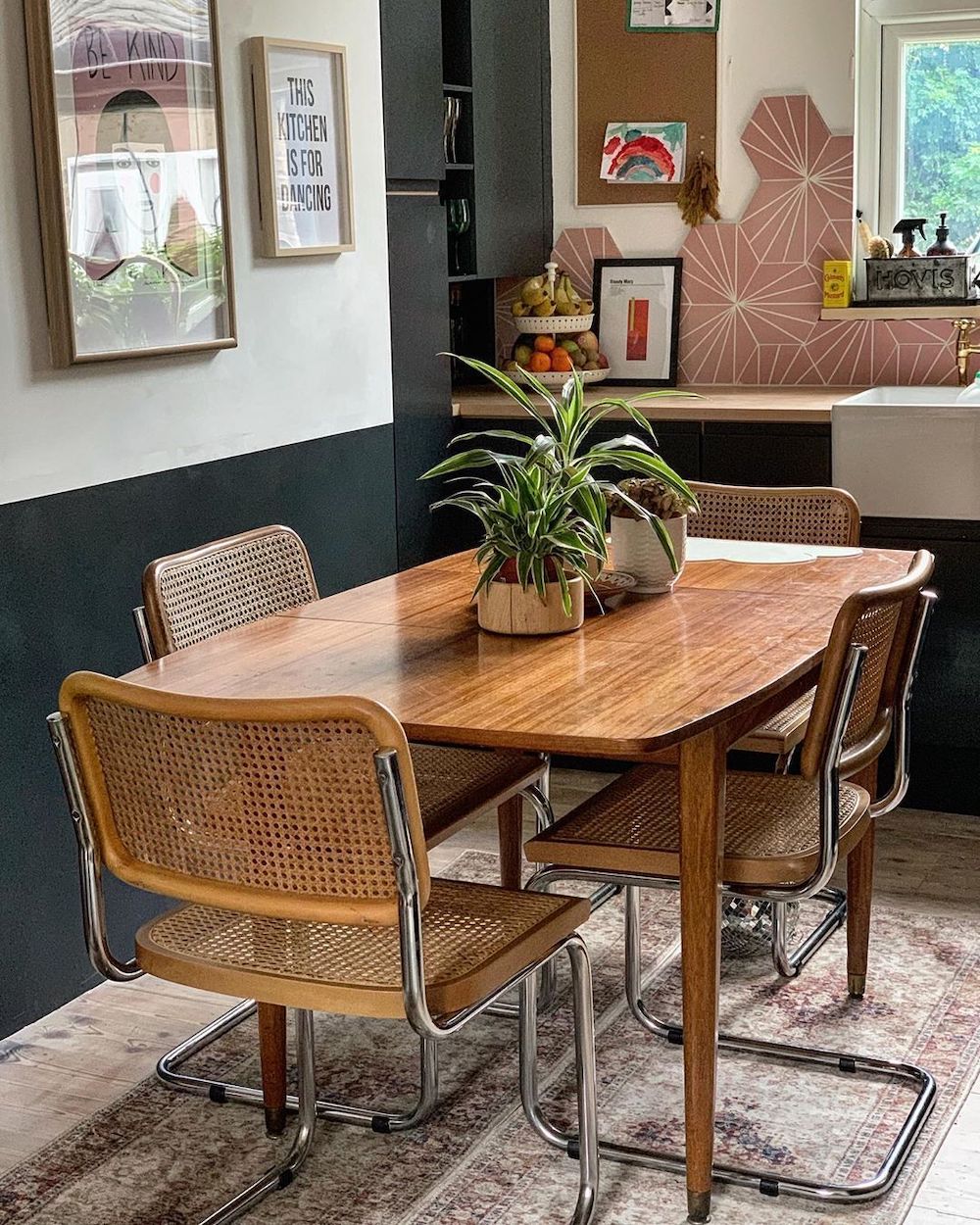 Bohemian Decor Ideas
If you love boho decor, then don't miss out on our other related posts for getting the Bohemian chic look in your home. There are so many ways to decorate with boho style, and we are constantly publishing new tips and decor guides, so be on the lookout!
You can also subscribe to our mailing list below, which gets sent out once per week with all our new articles!
Happy curating!