If you work from home and love boho style, you may be curious about the best bohemian office decor ideas. There is no reason why your home office cannot match your favorite interior design style. After all, we all want to create a beautiful atmosphere in our home office that makes us feel comfortable and productive.
Bohemian Office Decor Ideas
Bohemian decor is about taking inspiration from exotic, tropical destinations and infusing our home with color, texture, and life! You may opt for natural furniture materials like rattan or bamboo. You can also choose decorations made from eclectic textiles and unique objects. Boho decor is often influenced by international style interiors. It celebrates spirituality, uniqueness, and joy.
Here are our best ideas for boho office decor:
Black and White Photography
Create a moody and dramatic space with black and white photo prints.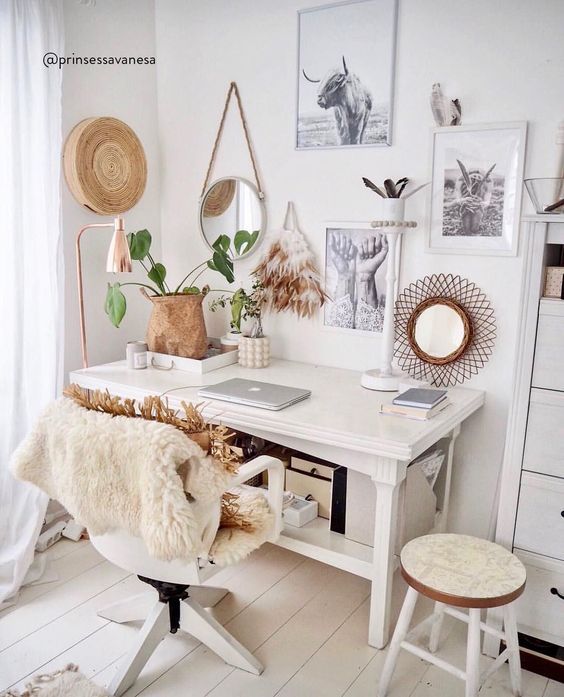 African area rug and Green leather office chair
Go with unique items that can be found at flea markets or vintage shops.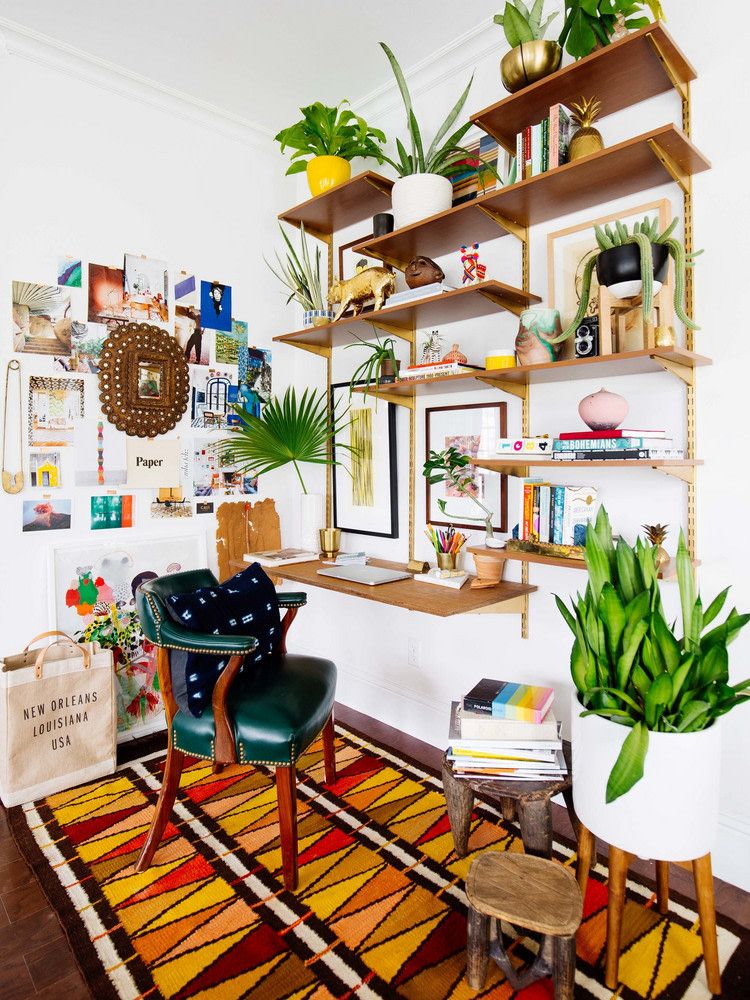 Black Wishbone Chair
Wishbone chairs are associated with Scandi design, but they are also commonly found in boho homes!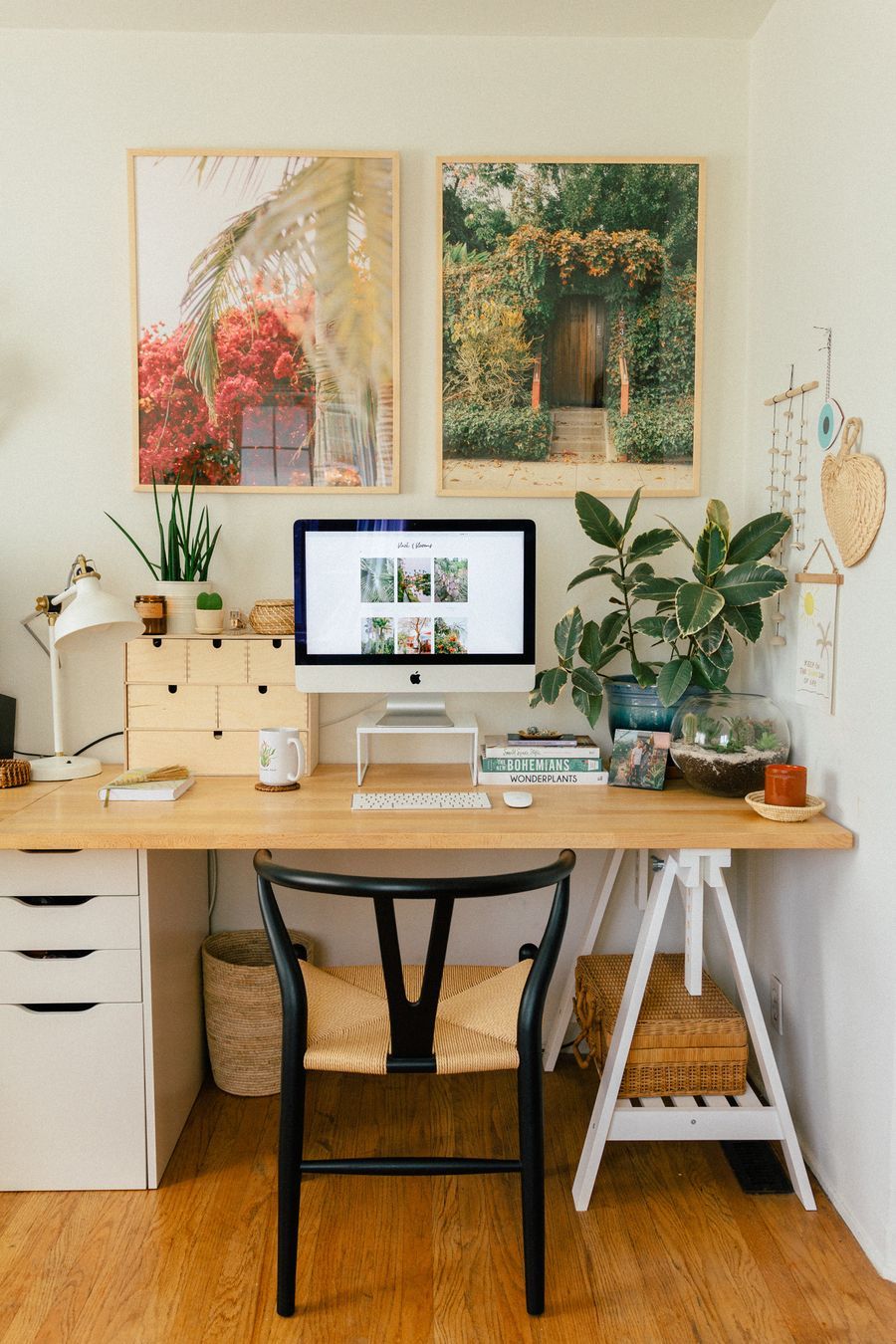 Boho Office Furniture & Decor
Here are some ideas for boho office furniture and decor from around the web!
Exotic textiles hanging on wall
Don't forget about the walls of your boho home office!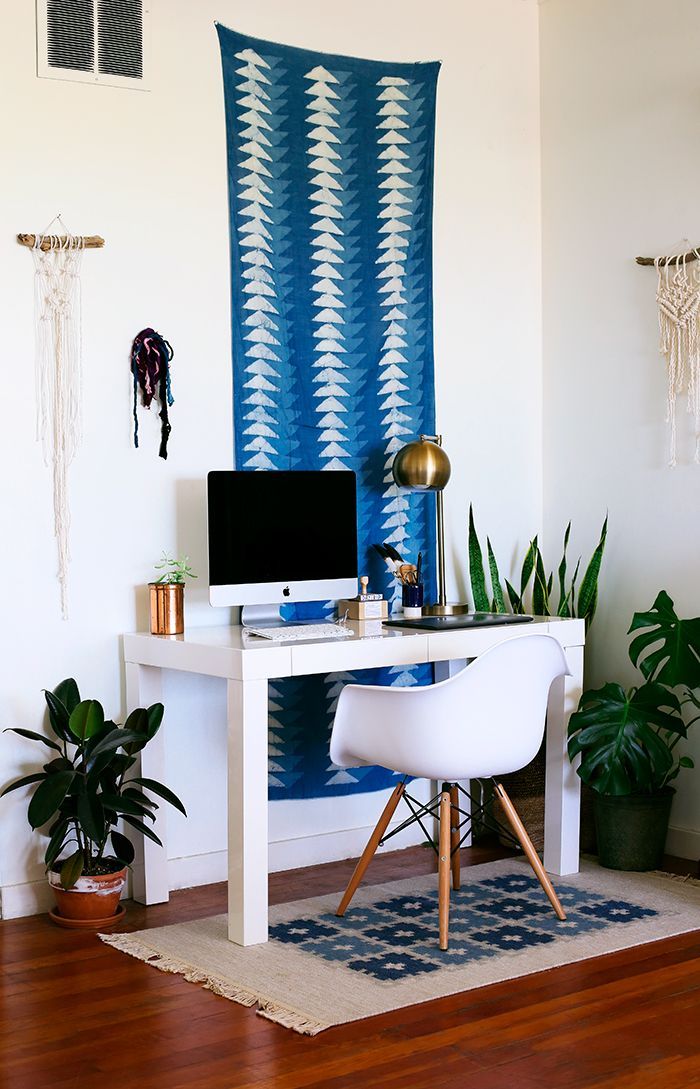 Faux Fur Throw Blanket
Keep cozy while at work.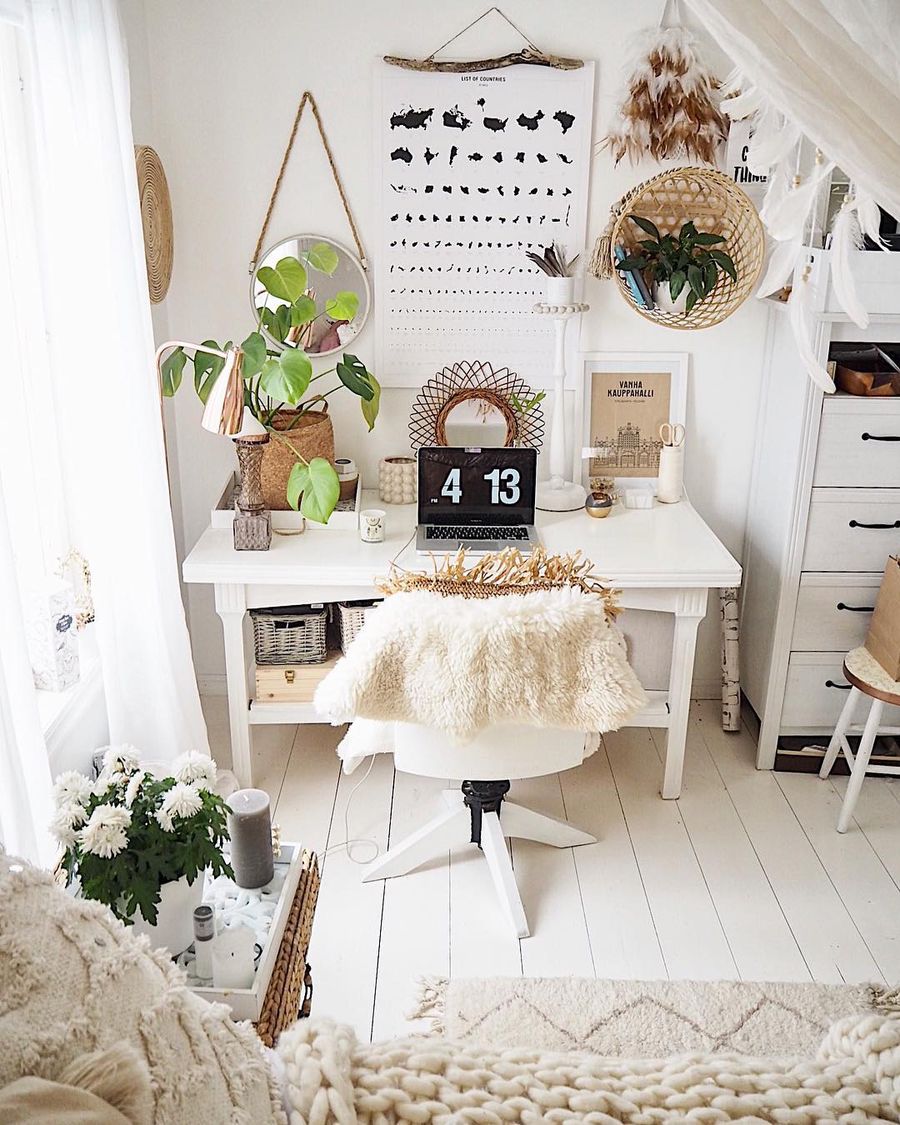 Macrame Wall decorations
Macrame wall decorations look great on this bohemian home office wall. A rattan cane back chair, mid-century modern table lamp, mango wood desk, and a pink boho rug fill out the space.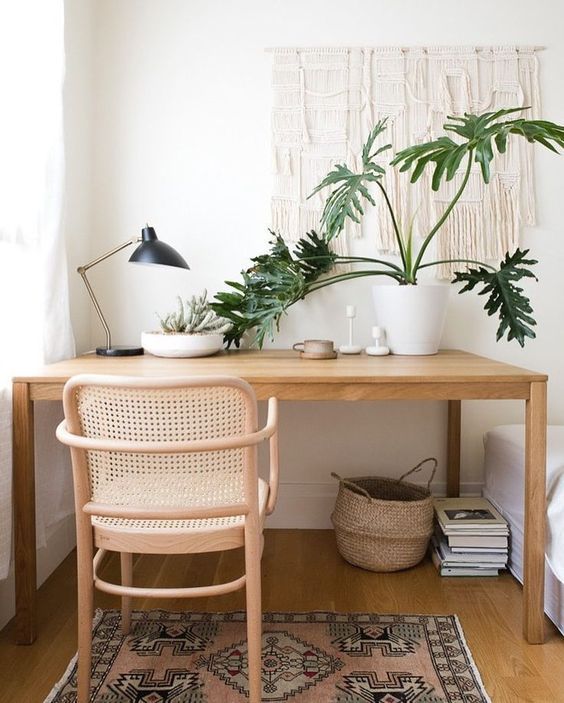 Minimalist white desk
This bohemian office has been beautifully decorated with a fiddle leaf fig, mid-century gold pendant light, boho photography, and a pink oriental rug.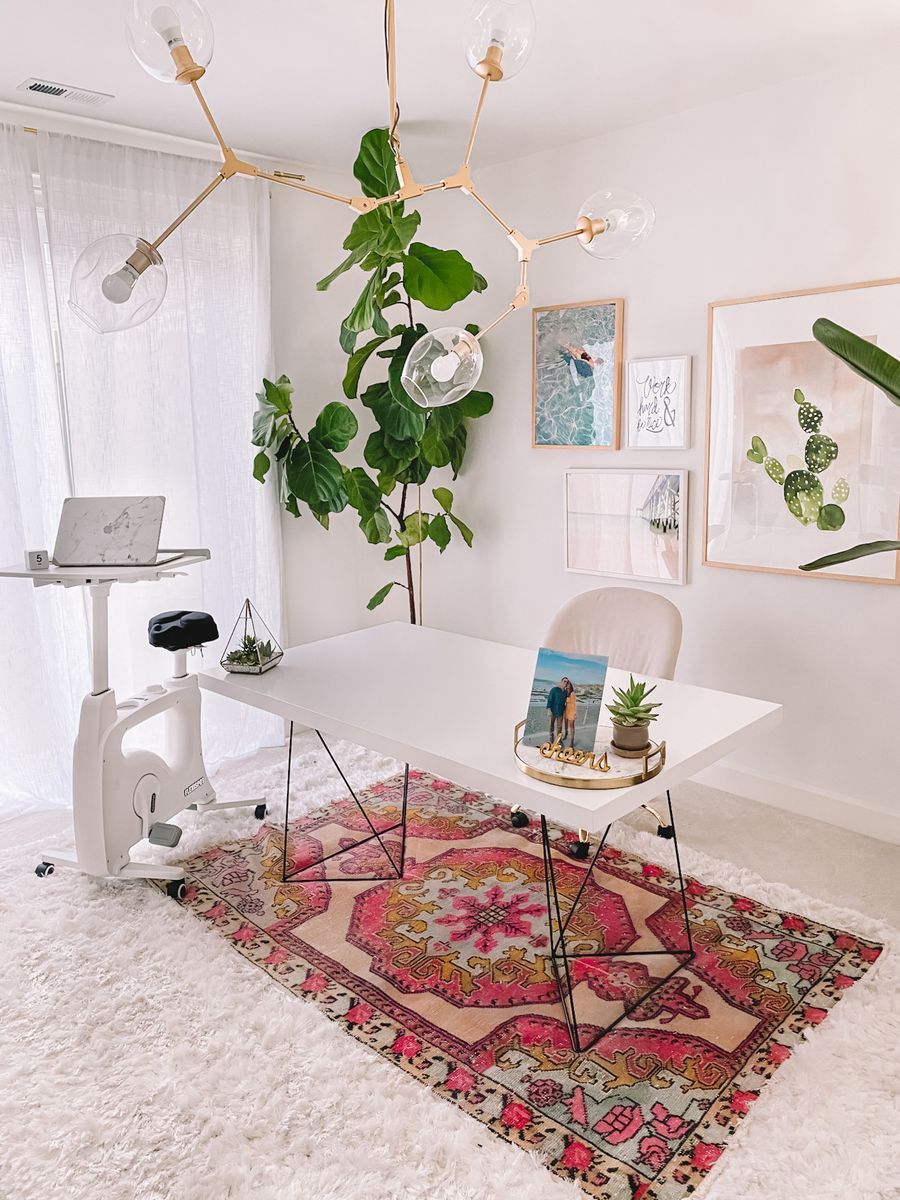 Multiple Potted Plants
Indoor house plants are a must in boho homes.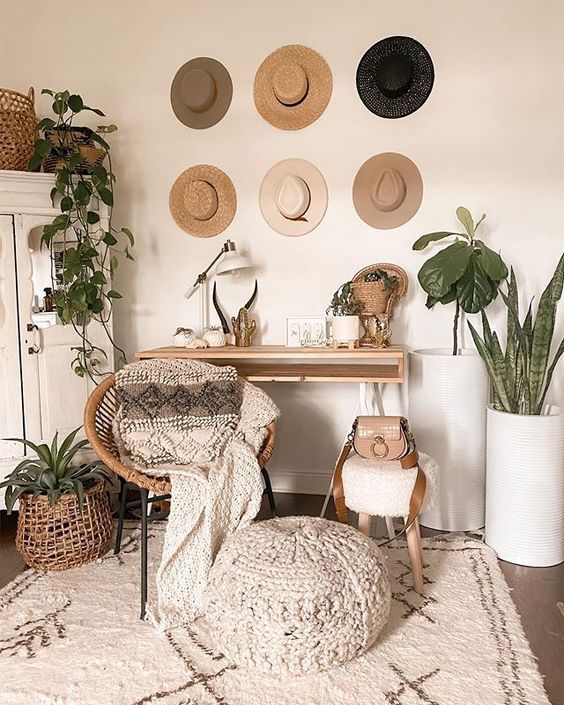 Boho Office Supplies from Amazon
Amazon has a ton of boho office supplies and decorations you can get for cheap. Here are a few ideas:
Pink Bohemian Rug
This beautiful boho office has a macrame ceiling pendant, pampas grass decor, and swivel office chair!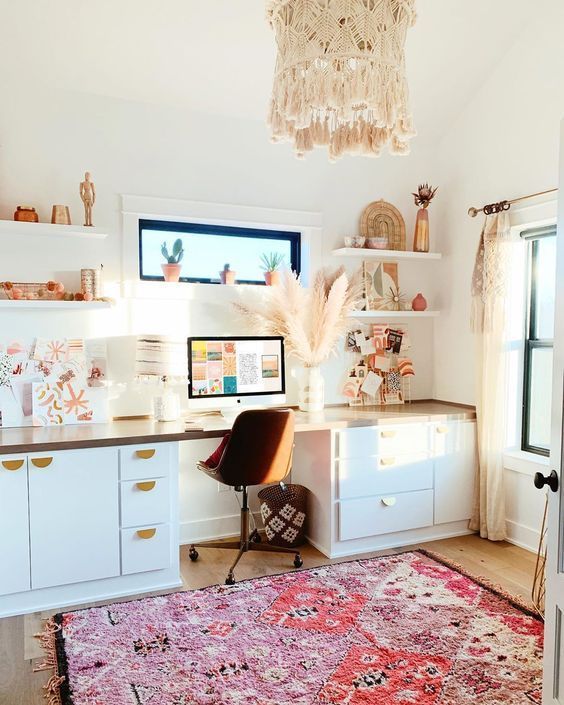 Rattan Chair and Macrame Wall Decor
Working with a small space? You can still design the boho home office you dream of!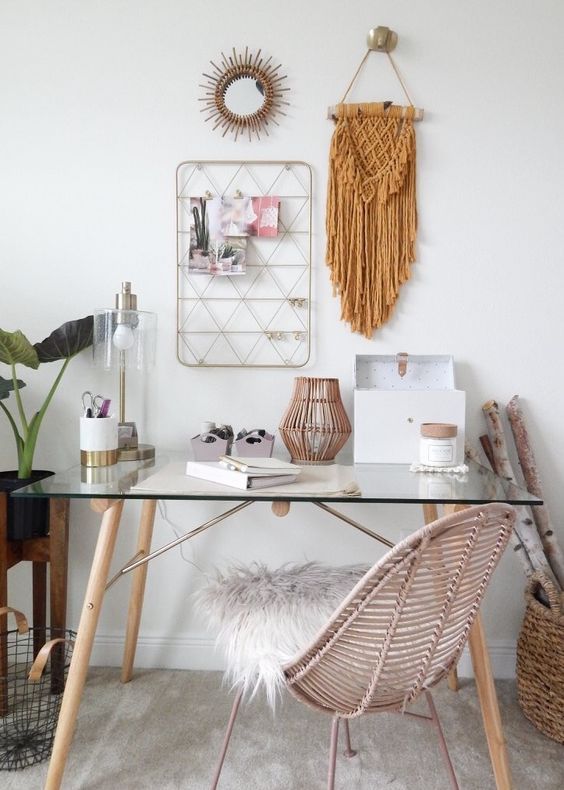 Woven wall baskets
Those woven leather chairs are so boho.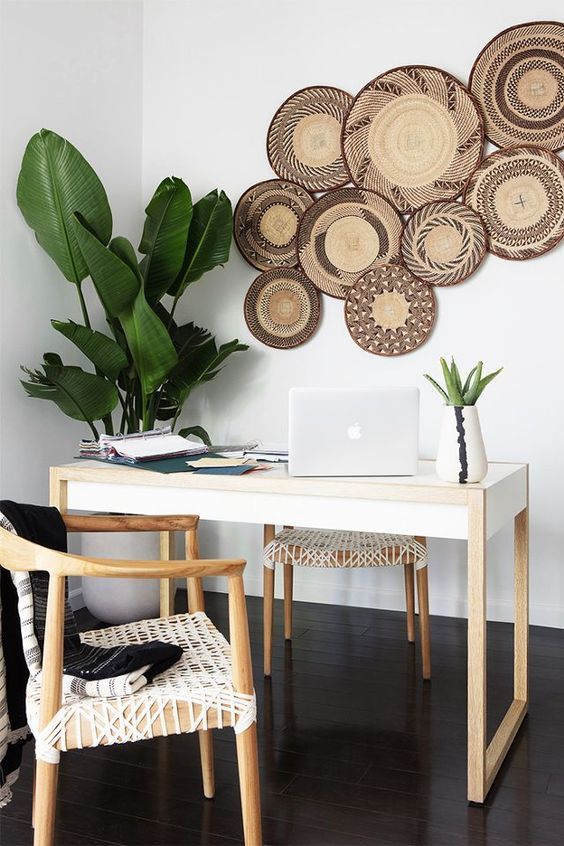 Round rattan chair
Rattan furniture is always a smart choice for boho interiors.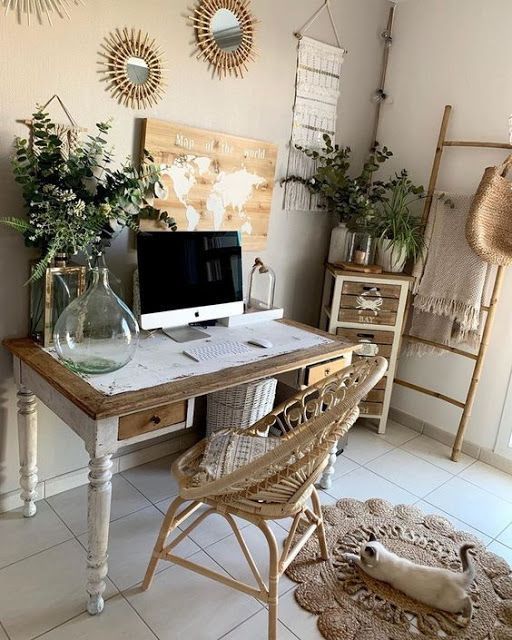 What did you think of these fabulous bohemian home office designs?
As you can see, creating the perfect boho office isn't too difficult. There are many ways to get the look you imagine if you take the time to search for the right furniture, decor, and accents.
More Bohemian Home Decor Ideas
Keep decorating the other rooms in your house with our boho home decor guides for furniture, decorations, accents, and more. Here are the latest posts about bohemian decor: