Decorating with bohemian mirrors is a fun and easy way to brighten up your space. When it comes to bohemian decor, exotic designs, natural materials, and bright colors are often present and boho mirrors are no exception! Mirrors are a great way to reflect light into your space and make rooms feel larger. Large scale mirrors are especially great at opening up smaller spaces.
Bohemian Mirrors
We found a great selection of bohemian mirrors for you online. From rattan frames to colorful hues, there is a unique boho mirror for everyone in our list. If your home is decorated in the boho style, then we are sure that you will find a mirror that suits your decor on our list!
Here are a few inspiring images of Boho mirrors that you can use to guide you as you go about curating your space!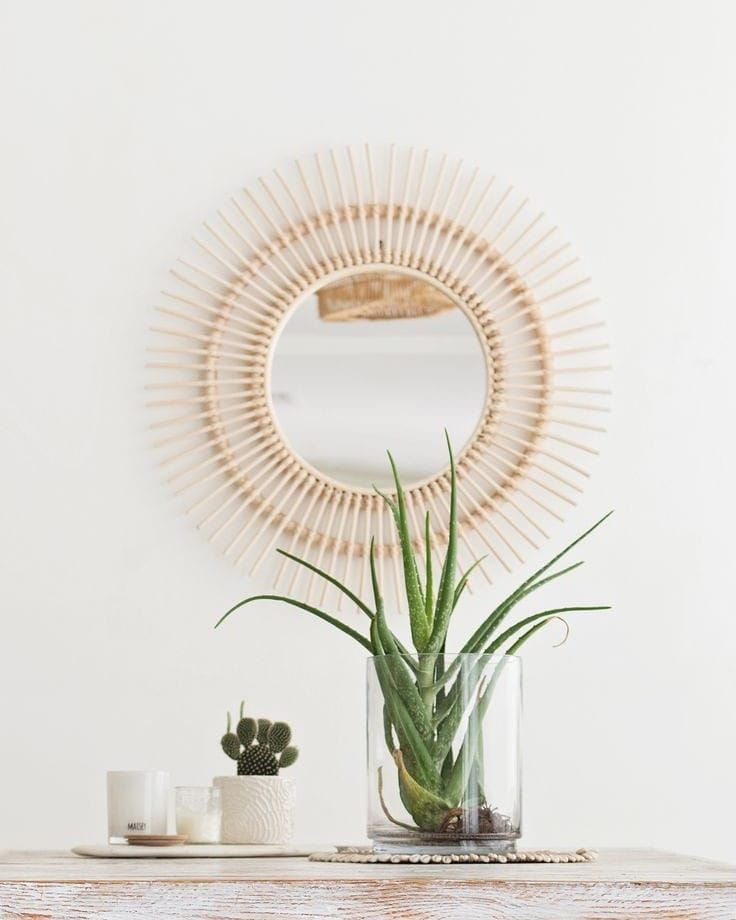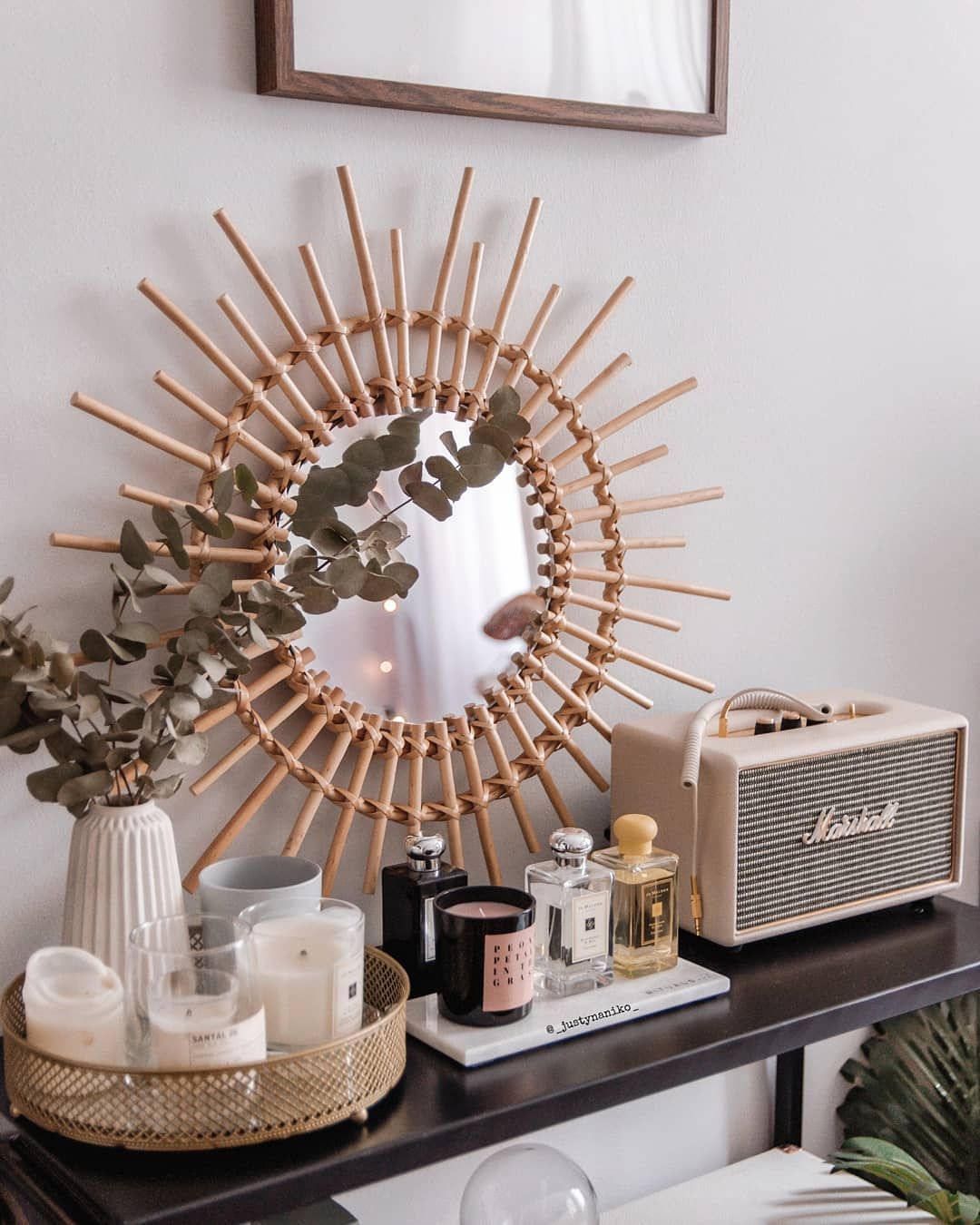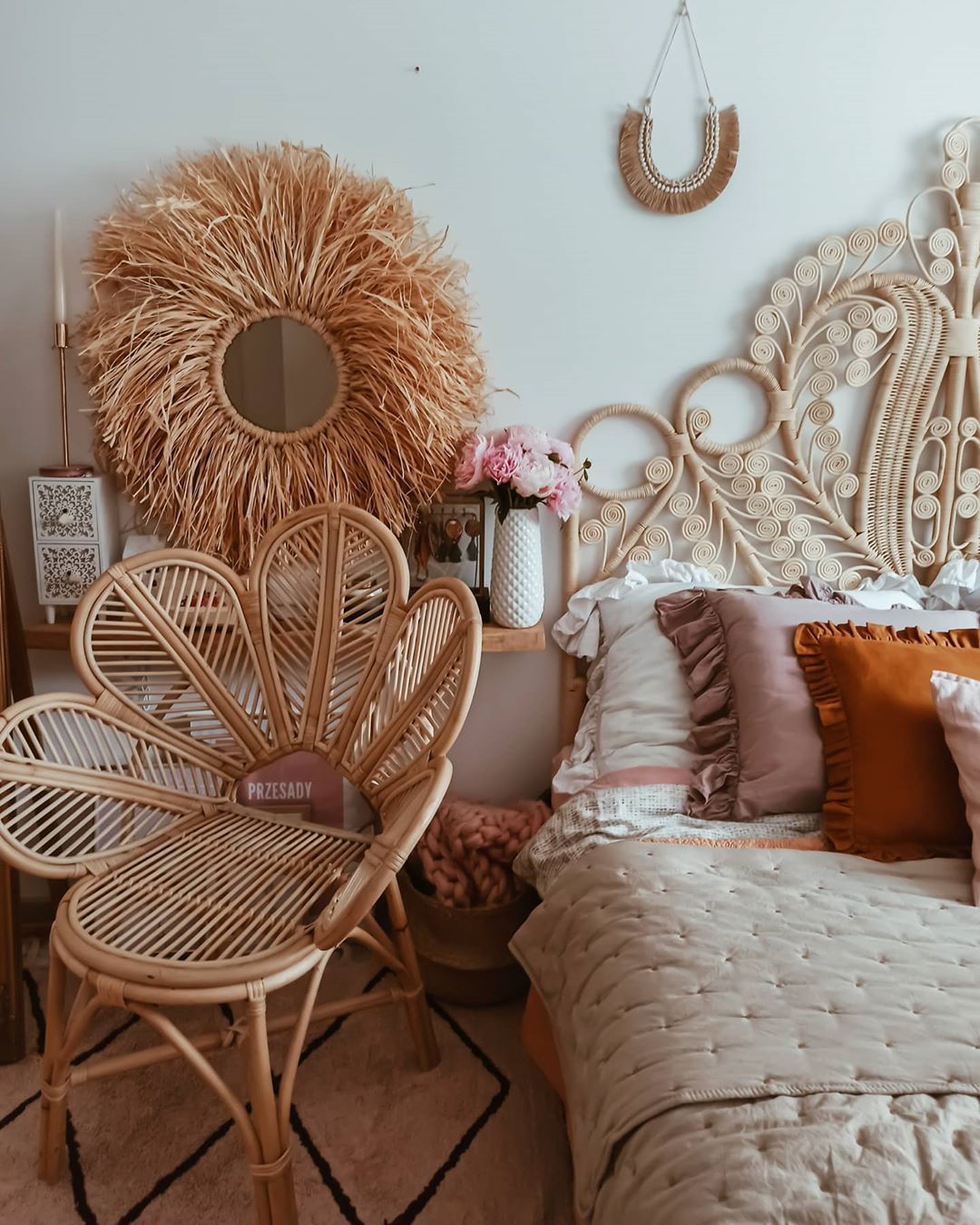 Bohemian Decor Ideas
If you love bohemian decorating, then don't miss our other boho style guides for furniture and decor in your home! There are so many boho decorations that you can use to create the perfect bohemian space.