If you love eclectic worldly furniture, then one of these bohemian sofas might be the perfect choice for your living room. Bohemian couch design tends to be colorful, fun, and textured. There are many different options when it comes to the shape and fabric material of a boho sofa. Picking the right sofa is a tough decision, so be sure to consider your needs for a while before making a purchase. After all, the sofa is the central element to your living room design.
Best Bohemian Sofas
What does a Bohemian sofa look like? You can find bohemian-style sofas in many different designs. This type of sofa could be upholstered in one color like yellow or turquoise, or it could be upholstered in a boho patterned fabric.
A boho sofa could also be a simple linen sofa that is decorated with a boho-style rug and pillows. The brown leather sofa is another popular choice for a Bohemian sofa. The frame might be natural wood or rattan. Boho decor and design are all about comfort and relaxation.
Below we'll share with you a few couches that could easily be styled in a bohemian living room.
Here are a few examples of how you can style your bohemian sofa. As you can see, bright colors and eclectic decorations are a must when it comes to boho living rooms!
This burnt orange sofa fits right into this space.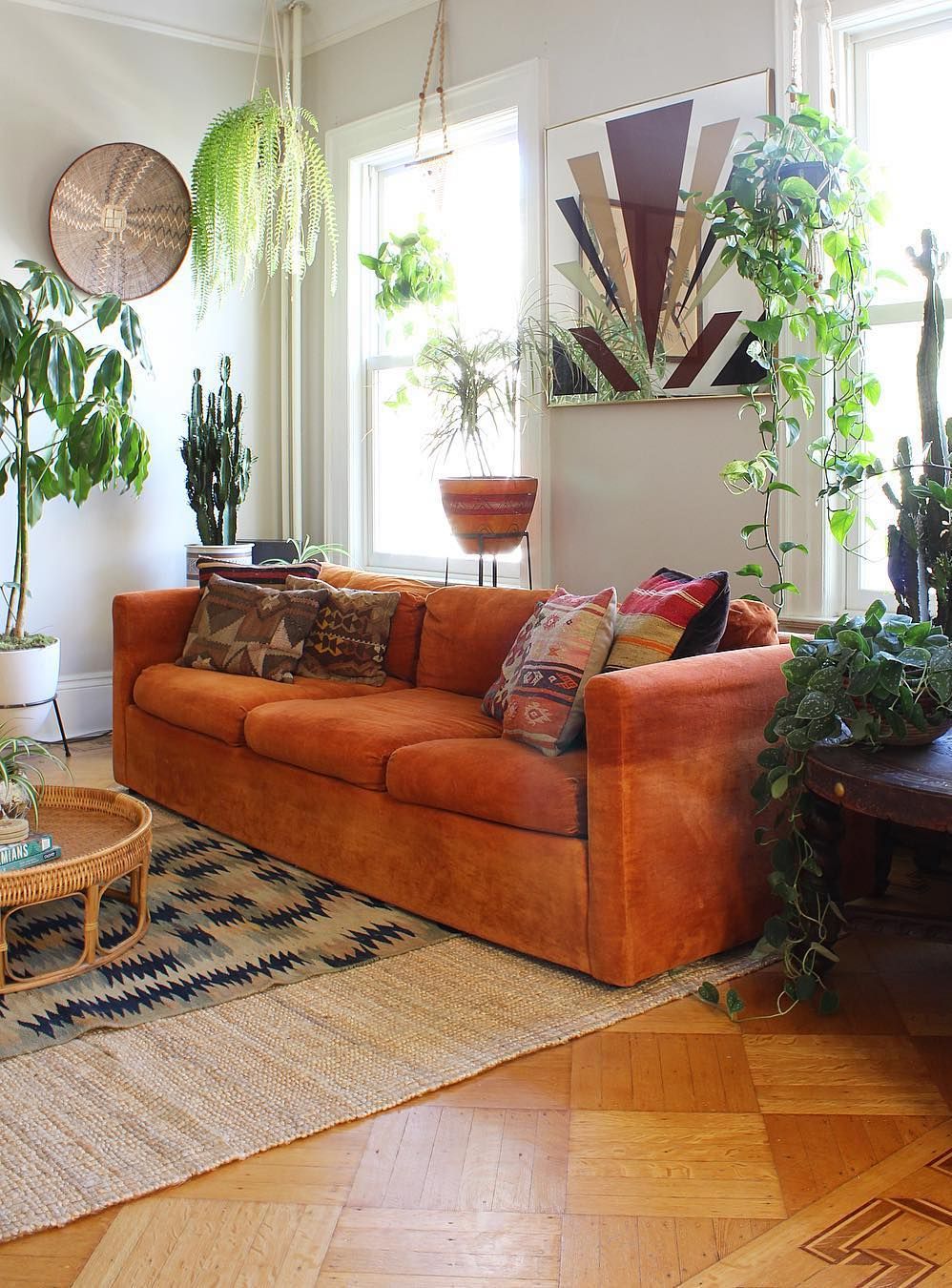 Velvet sofas in rich hues like teal can make the room really stand out! Check out some of the best bohemian sectionals to shop.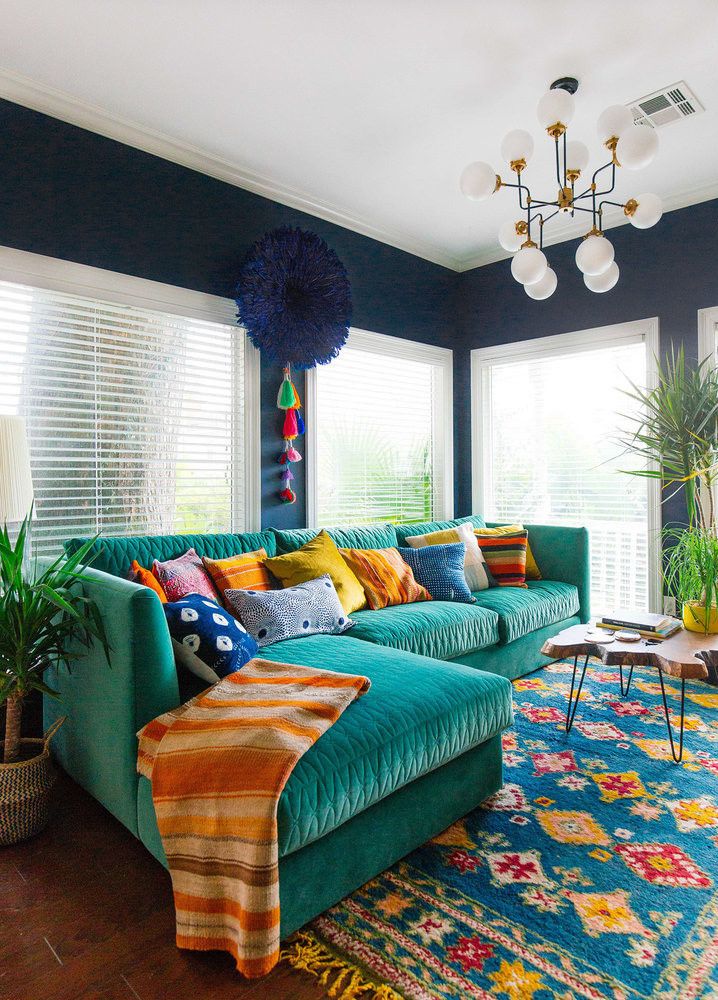 You can't go wrong with a brown leather sofa tastefully decorated in the boho style!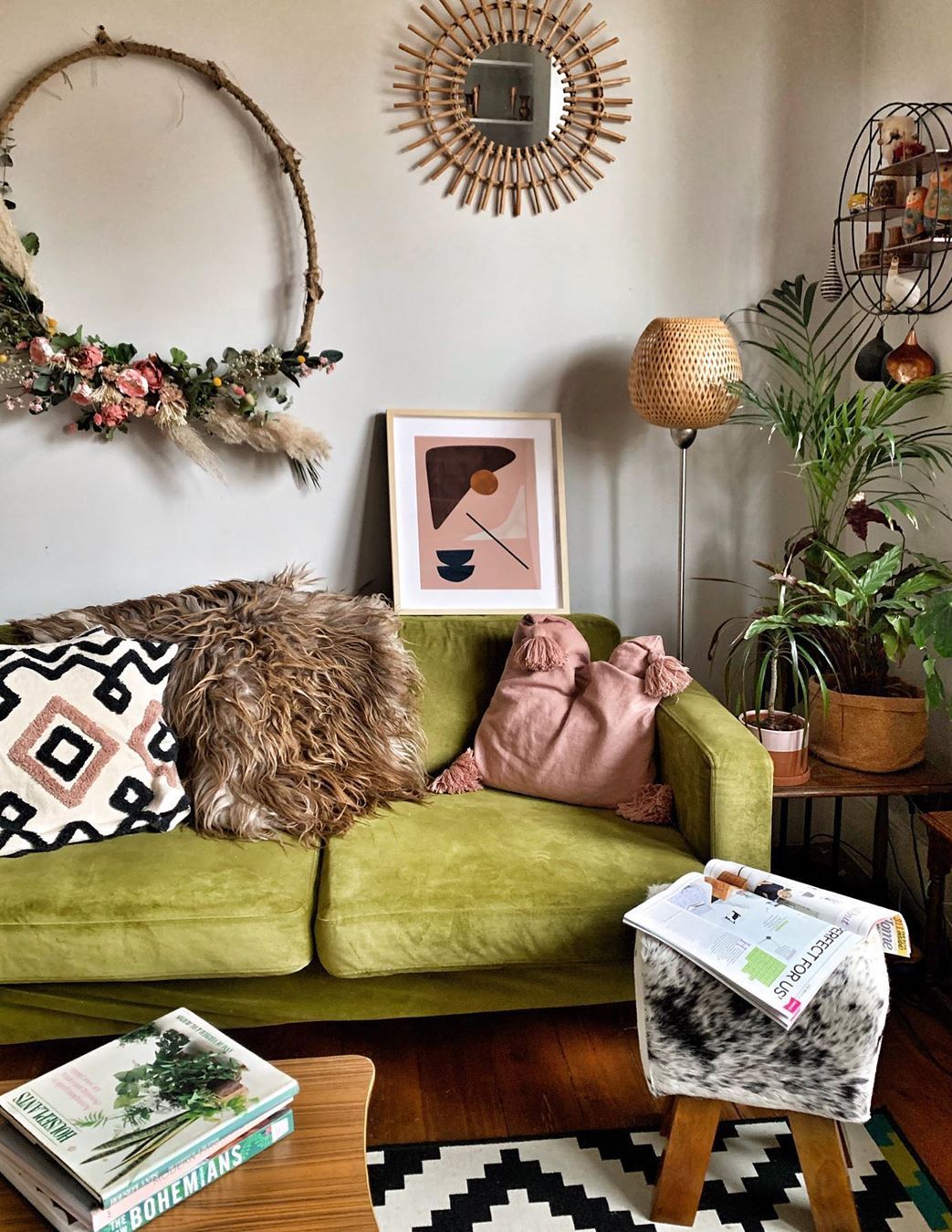 More Bohemian Decorating Ideas
We hope this article helped you find the perfect boho sofa for your space. If you love boho decorating, then be sure to check out our other popular articles on this decor style. If you love bright colors, rich textures, and exotic patterns, then you will love our bohemian decorating guides, linked below!
PS. If you love Bohemian style homes, then I definitely recommend the Instagram account @thejunglalow! Justina's curation of boho decor is second to none! Happy curating.