Neutral bedroom decor is becoming more and more popular as people seek to create a calming, earthy aesthetic in their homes. Instead of bright colors and complicated designs, neutral decorating is all about creating a simple functional interior using brown, beige, and cream tones. I personally love neutral decor and I have different shades of beige in my bedroom. The design doesn't have to be boring, as you can play around with different patterns and textures to create an interesting interior design.
Neutral Bedrooms
When it comes to the bedroom, having the key furniture pieces is the first design choice to make. You'll need a bed at minimum, and probably a dresser, closet, nightstand, lighting source, and maybe even a makeup vanity. Beyond the furniture, you'll need to consider what wall decorations and decorative accents you want to put in the room to really make it your own.
I'll share some of my favorite neutral bedrooms in this article! Let's get started.
Black Iron Canopy Bed
This neutral bedroom does a great job of playing with contrast – the black iron canopy bed immediately catches our eye, but it's against creamy white walls which tone the drama down. Two matching wood nightstands on either side of the bed balance out the space. This room also plays with symmetry by placing two matching wicker cubic stools at the foot of the bed.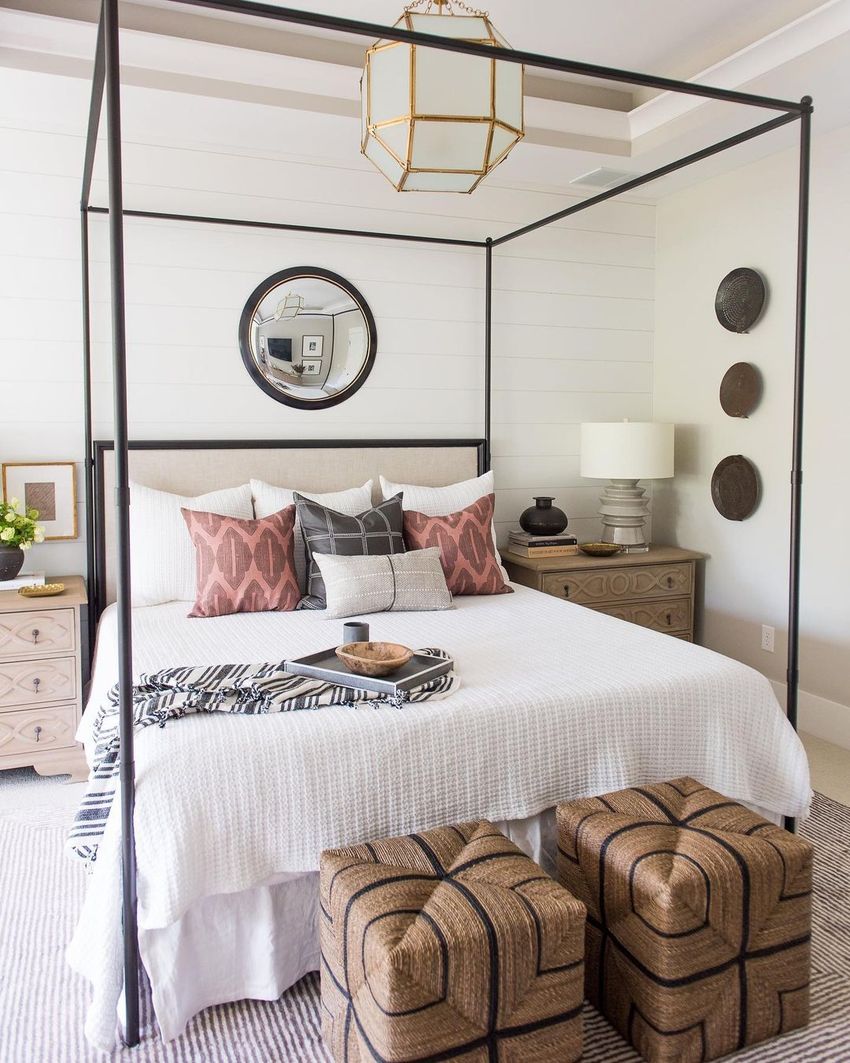 White Accent Chair
This white accent chair next to a side table creates a cozy reading nook in the bedroom of this contemporary neutral bedroom design.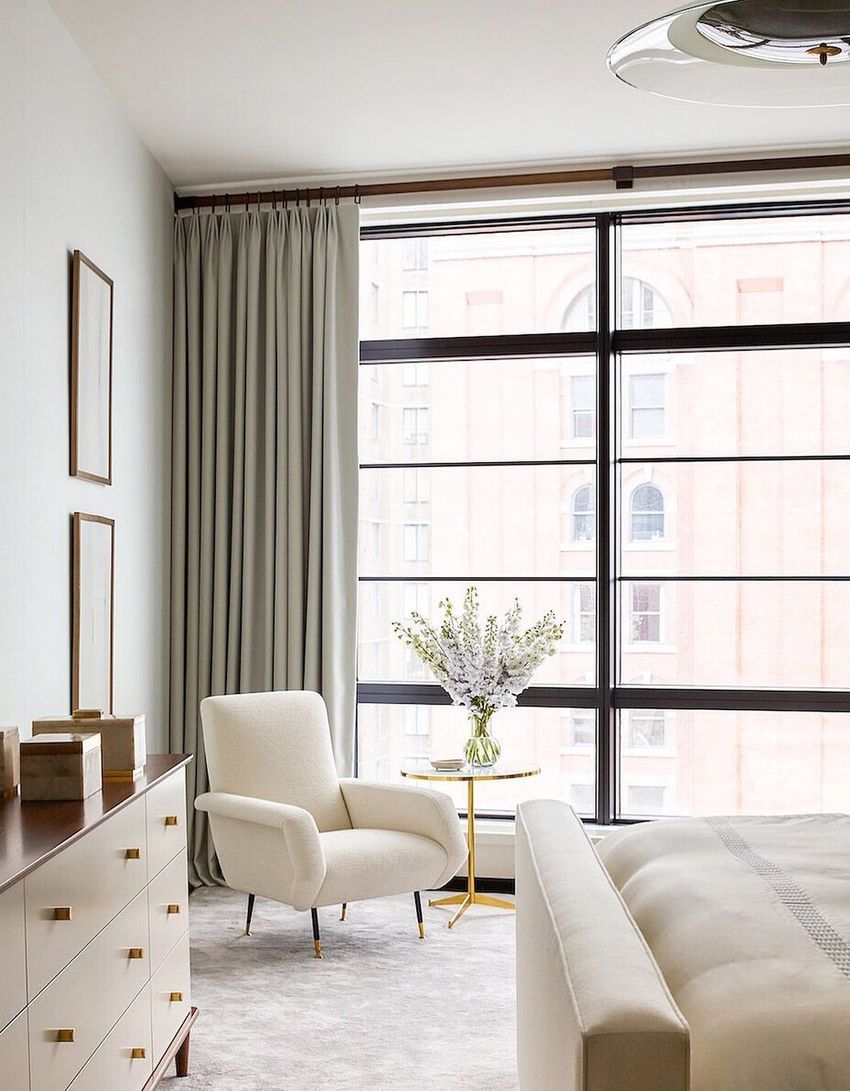 Chunky Knit Blanket
A chunky knit blanket in a creamy white color is the perfect bed accessory for this neutral bedroom.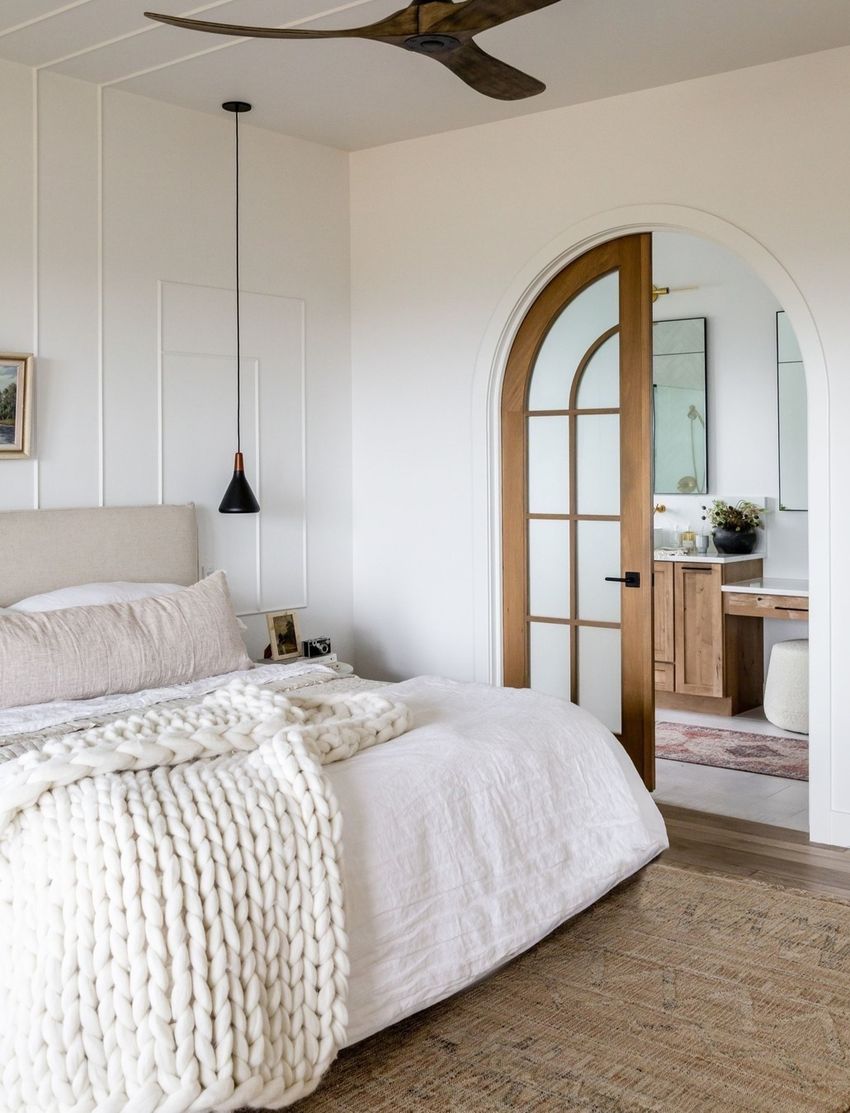 Cane Bed
Cane beds are great for neutral interior design. This one sits on a muted blue vintage rug against a white wall. Check out these cane nightstands, too.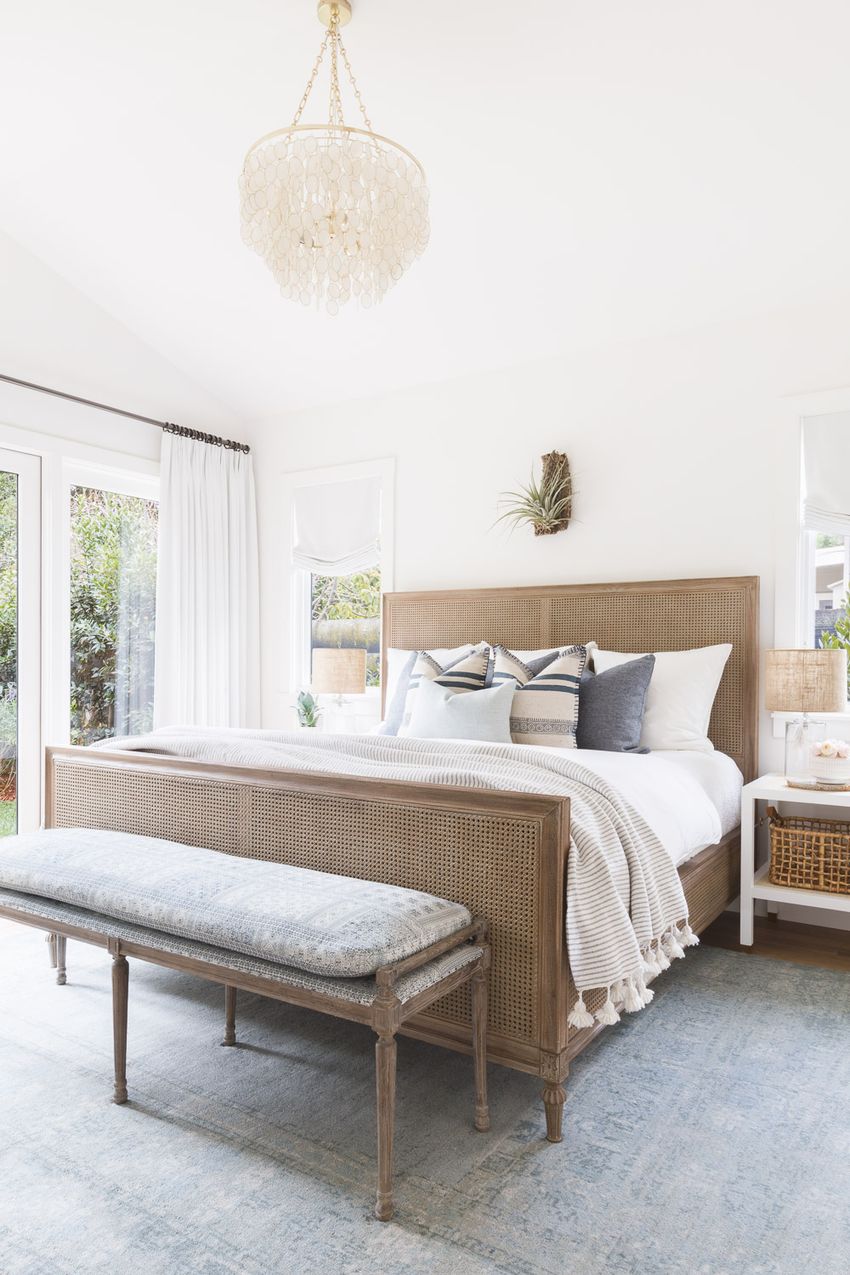 Beige Channeled Headboard
The beige channeled headboard of this room really steals the show. The wall sconce with two heads also stands out against the gray painted walls.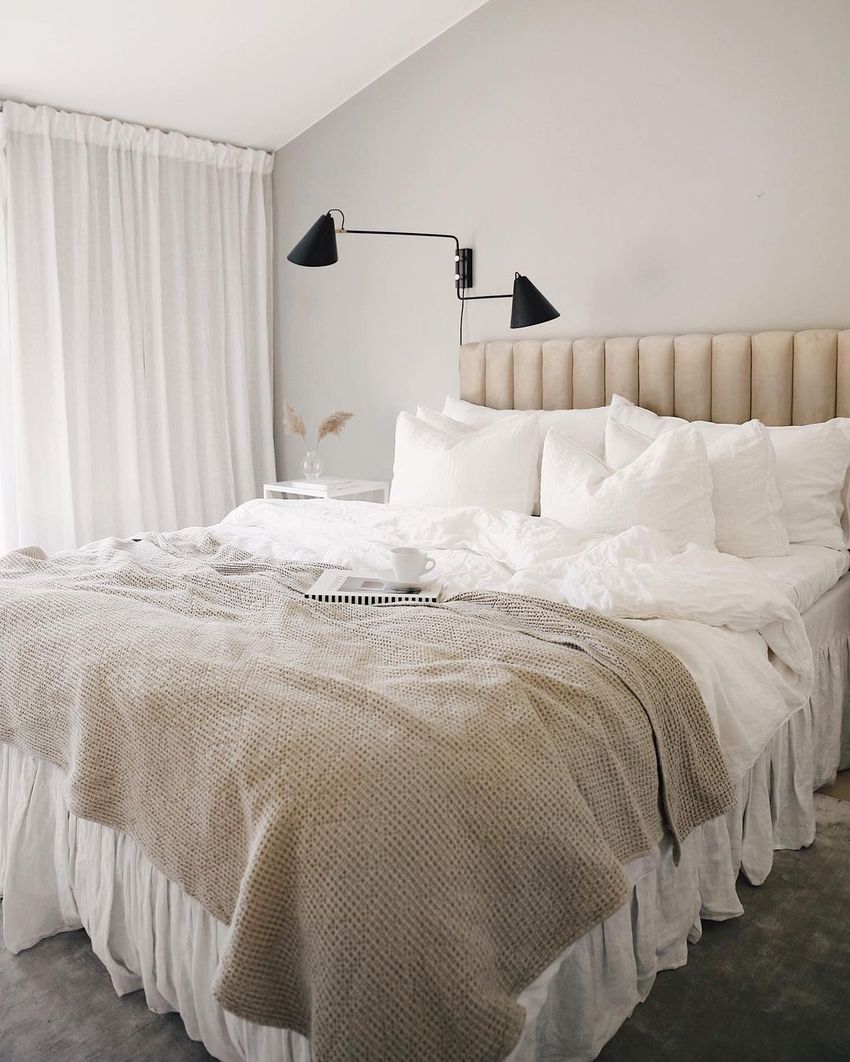 Crisp White Bedding
Crisp white bedding is a great choice for a neutral bedroom. The sheets will reflect the natural light coming in from the windows.
Beaded Chandelier
Beaded chandeliers are often found in neutral tone homes.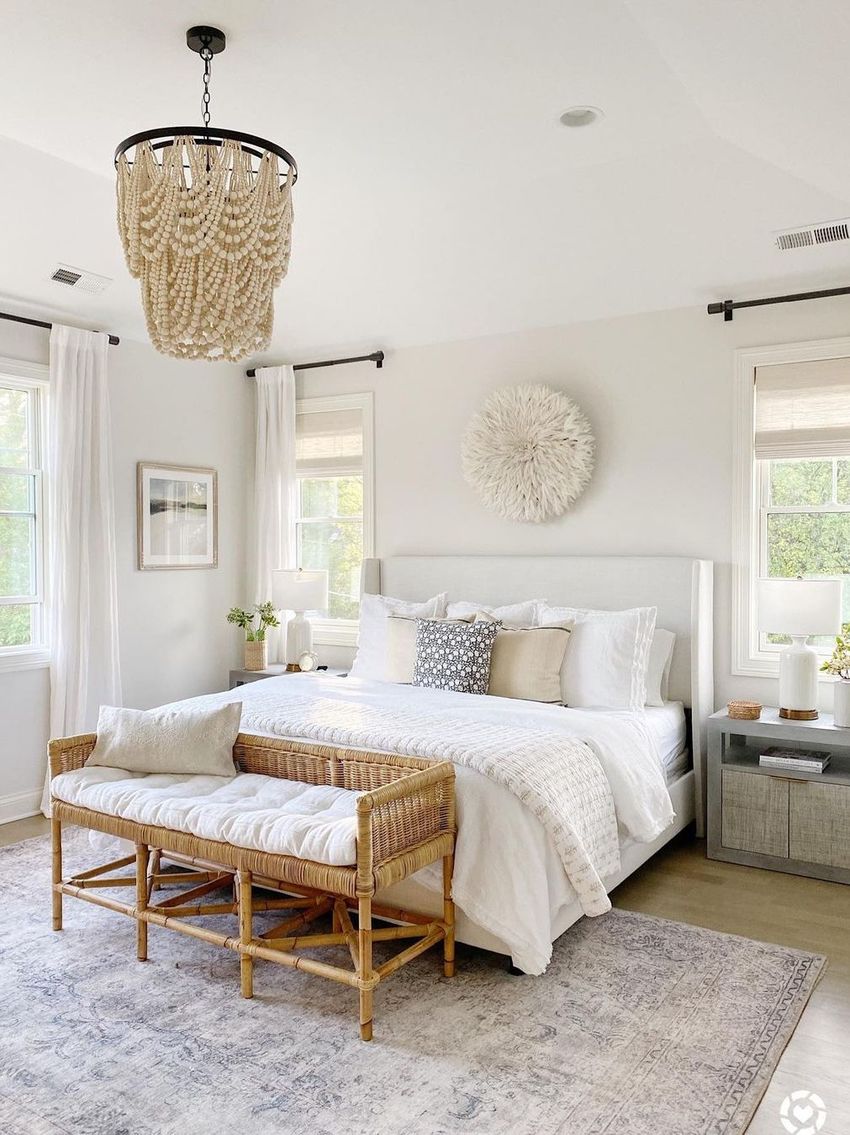 Beige and White Striped Rug
The interesting floor rug of this neutral bedroom catches the eye.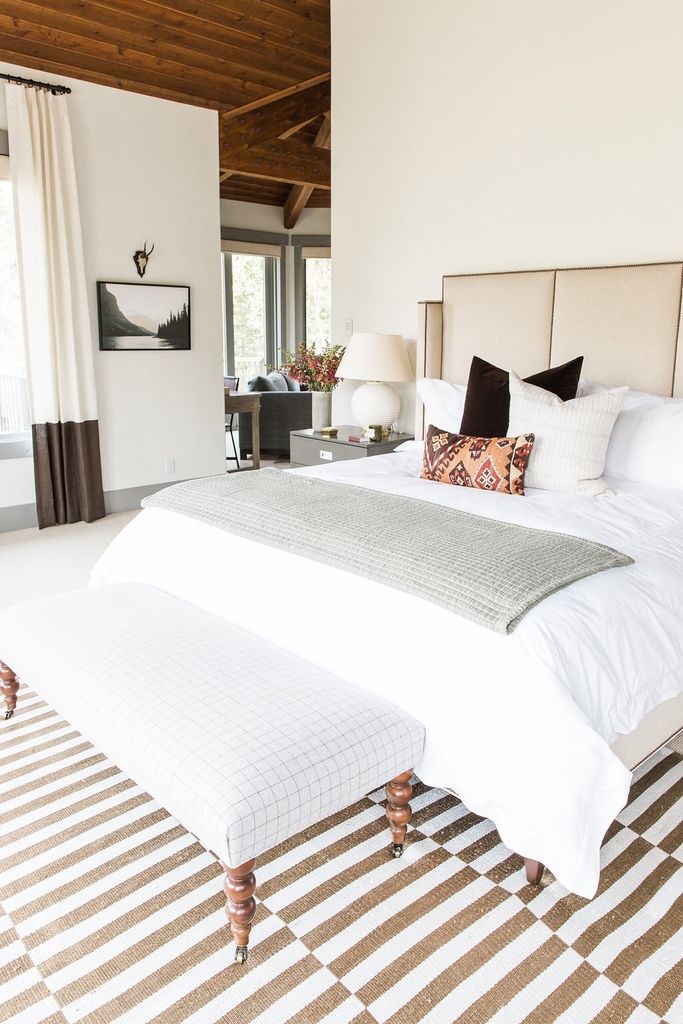 Whitewashed Wood Nightstand
This whitewashed wood nightstand gives this bedroom a neutral coastal look.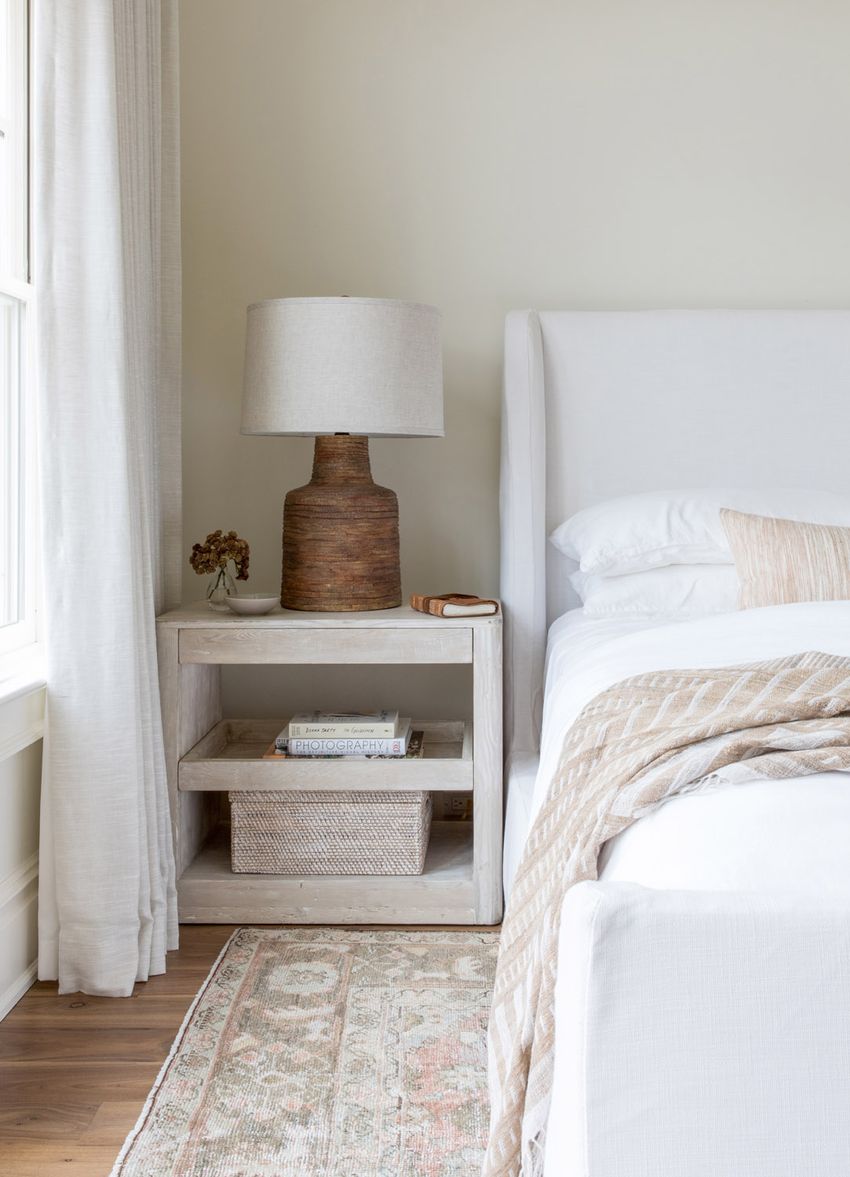 Grayish Blue Tufted Bed
Grayish blue is a popular accent color for neutral bedrooms. It's a color that is in between gray and blue. It's almost like a faded gray or muted blue.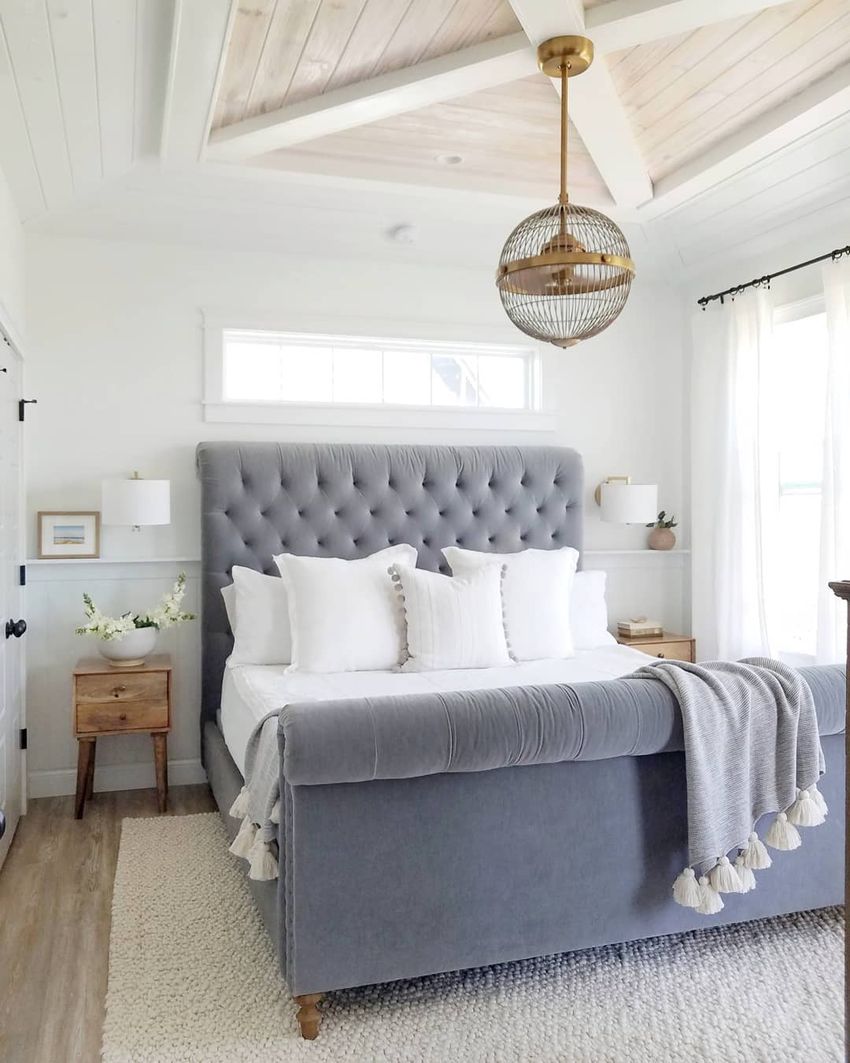 Brown Wall Sconce
This brown leather wall sconce makes for an interesting lighting fixture for the bedroom.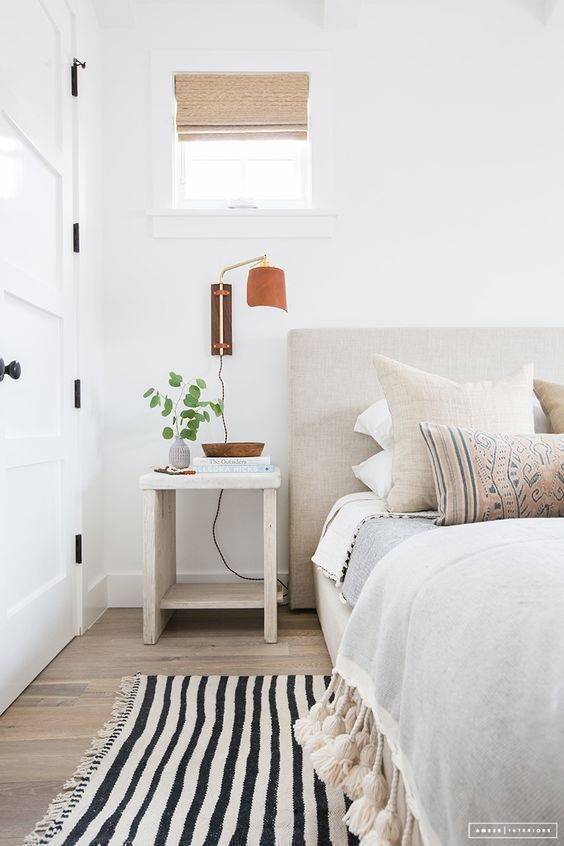 I hope these modern neutral bedroom ideas inspired you as you redecorate your own bedroom! You can definitely play around with layers and textures to create a beautiful neutral space that is far from boring.
More Neutral Decor Ideas
We have several more guides for neutral decorating in every room of your home. Keep reading for more ideas around the house: