Are you drawn to beachy tropical decor? We've written quite extensively on modern coastal decor, but we noticed a sub-trend within this decorative style – the fun and playful tropical decorative style!
This fun style is very representative of tropical destinations like Hawaii or Australia and more exotic places like the West Indies, Bali, and the jungles of the Caribbean.
Tropical decor is much more bright, bold and cheerful than coastal decor. It's got palm trees, beach motifs, and lots of pink, sea green, and ocean blue! The color palette of tropical style decor is similar to coastal decor but with more bright green, turquoise, hot pink, and warm yellow.
Tropical Decor Ideas
Let's take a peek at a few elements of this eye-catching style. If you want more tropical decor inspiration, don't miss our article on the Palm beach style decor.
1. Rattan Furniture
Let's start with furniture. When it comes to tropical furniture, you want to go with rattan pieces. You can also work in some cane furniture and bamboo furniture, too. If you don't have a large budget, then go with warm wood furniture for your tropical space.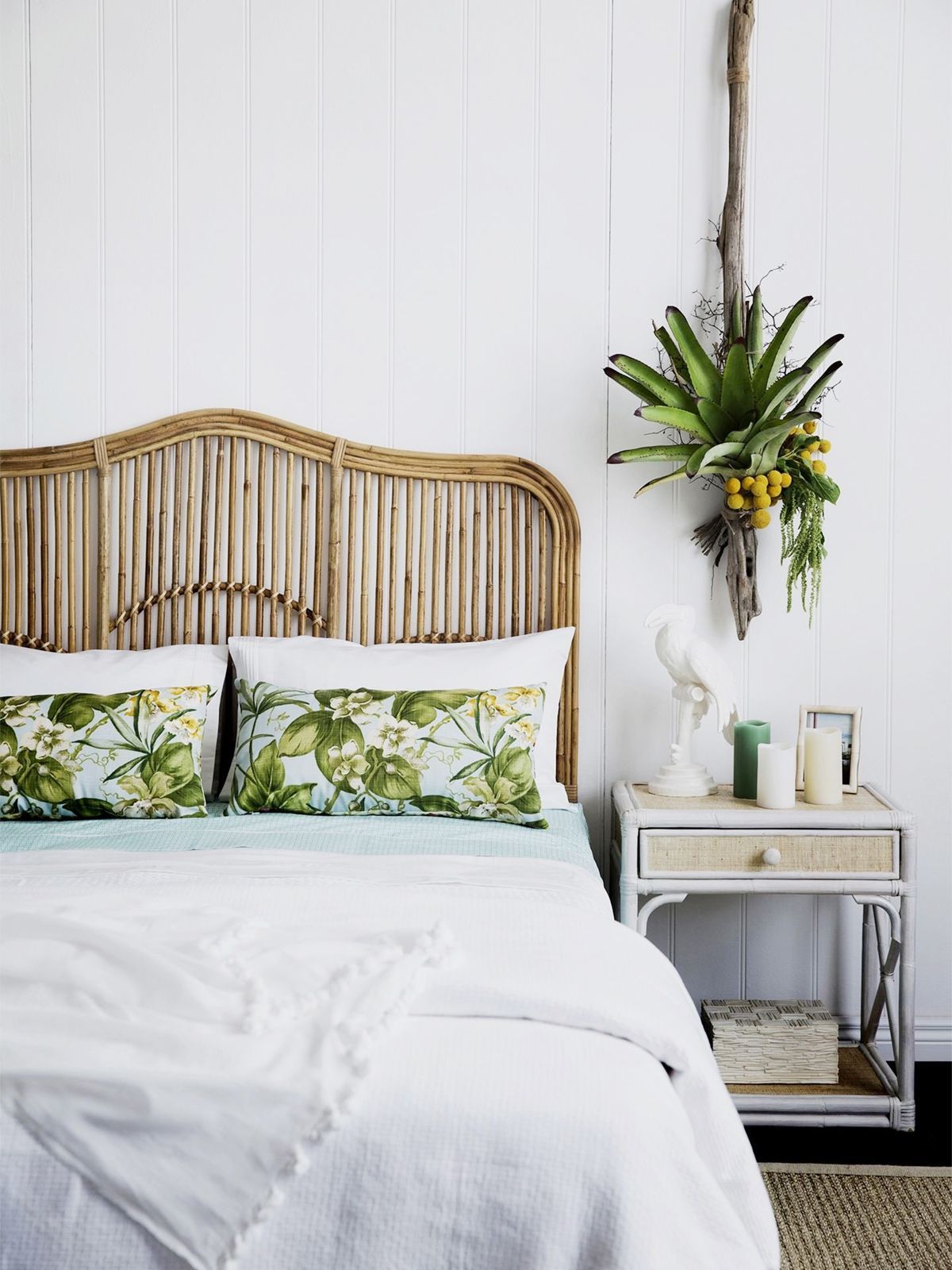 2. Natural Plants
If you can put a palm tree in your home, then go for it. Otherwise, you can settle for lots of greenery and indoor plants to keep your home looking as tropical as possible!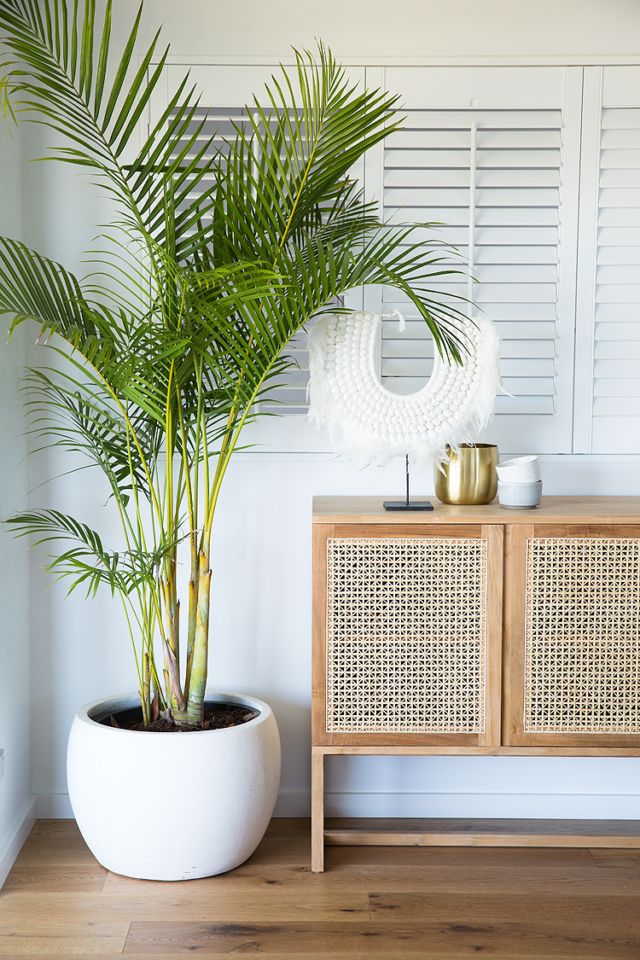 3. Barkcloth
Barkcloth is a textured and woven cotton fabric that comes from Africa and Asia. It first became popular in the 1930s and remained a mainstay in tropical regions of the world. It is an ideal upholstery fabric for furniture and curtains.
4. Tropical Leaf Motifs
From banana leaves to fan palm leaves to areca palm leaves, there are so many tropical leaf motifs to choose from. Those are just a few of the many different exotic green leaves you will find in tropical spaces.
5. Pineapples
This tropical fruit is a great way to bring the tropical vibe to your home. Pineapples can be found everywhere from bookends, to table lamps, to artwork and many more decorative objects.
6. Jute and Sisal Decor
From storage baskets to rugs to placemats, woven jute and sisal are common materials found in tropical homes. This natural material is strong and durable.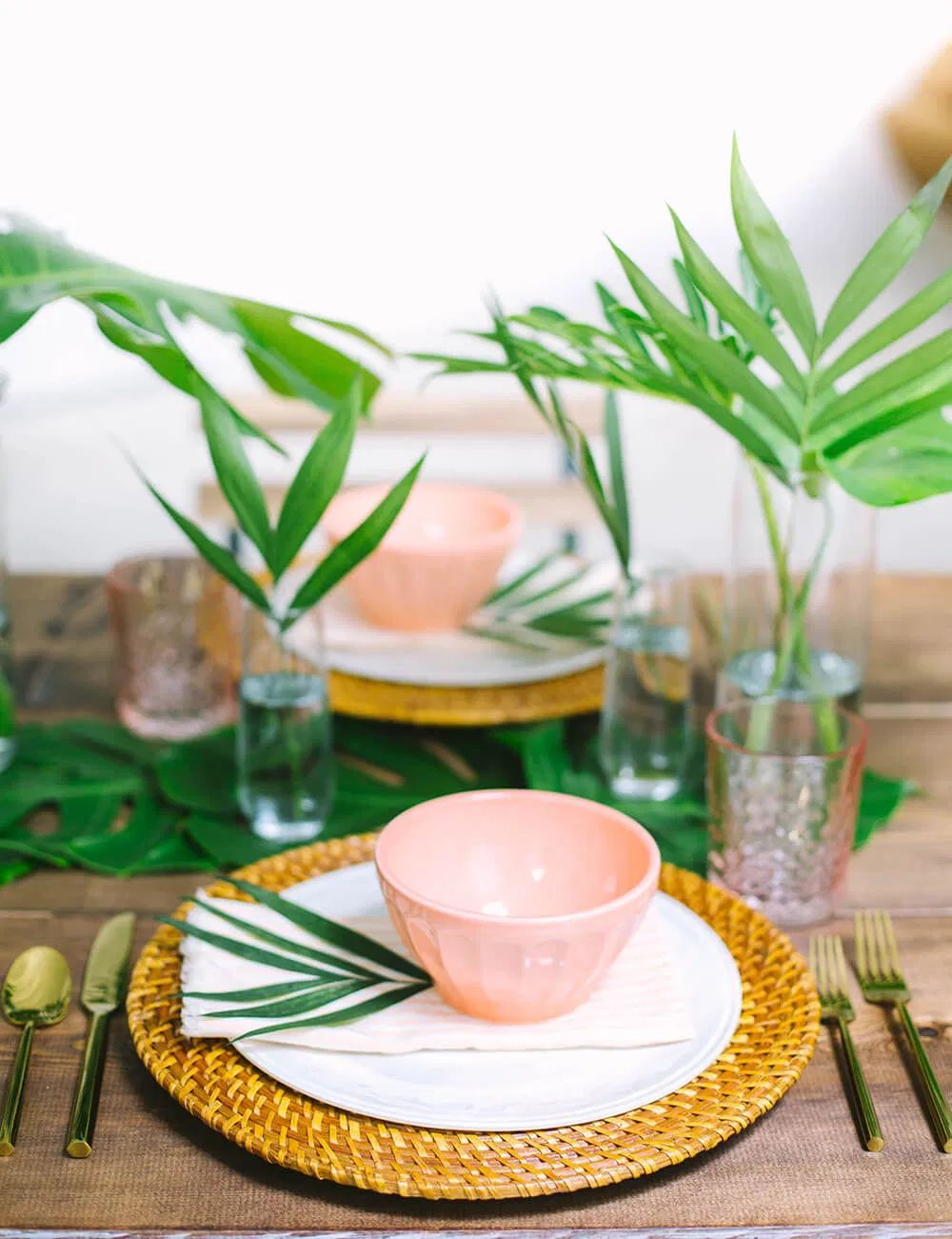 7. Bright Tropical Florals
From bright green palm trees to hot pink hibiscus, your home should look like a Hawaiian tropical paradise inside. If you can't take care of the real flowers, then why not go for some on your curtains, pillows, or upholstery?
8. Palm Trees
This famous tropical tree is very often found in tropical decorations and interior design.
9. Parrots
Parrots are the one bird most associated with tropical climates. There are lots of decorative objects which depict the colorful parrot bird.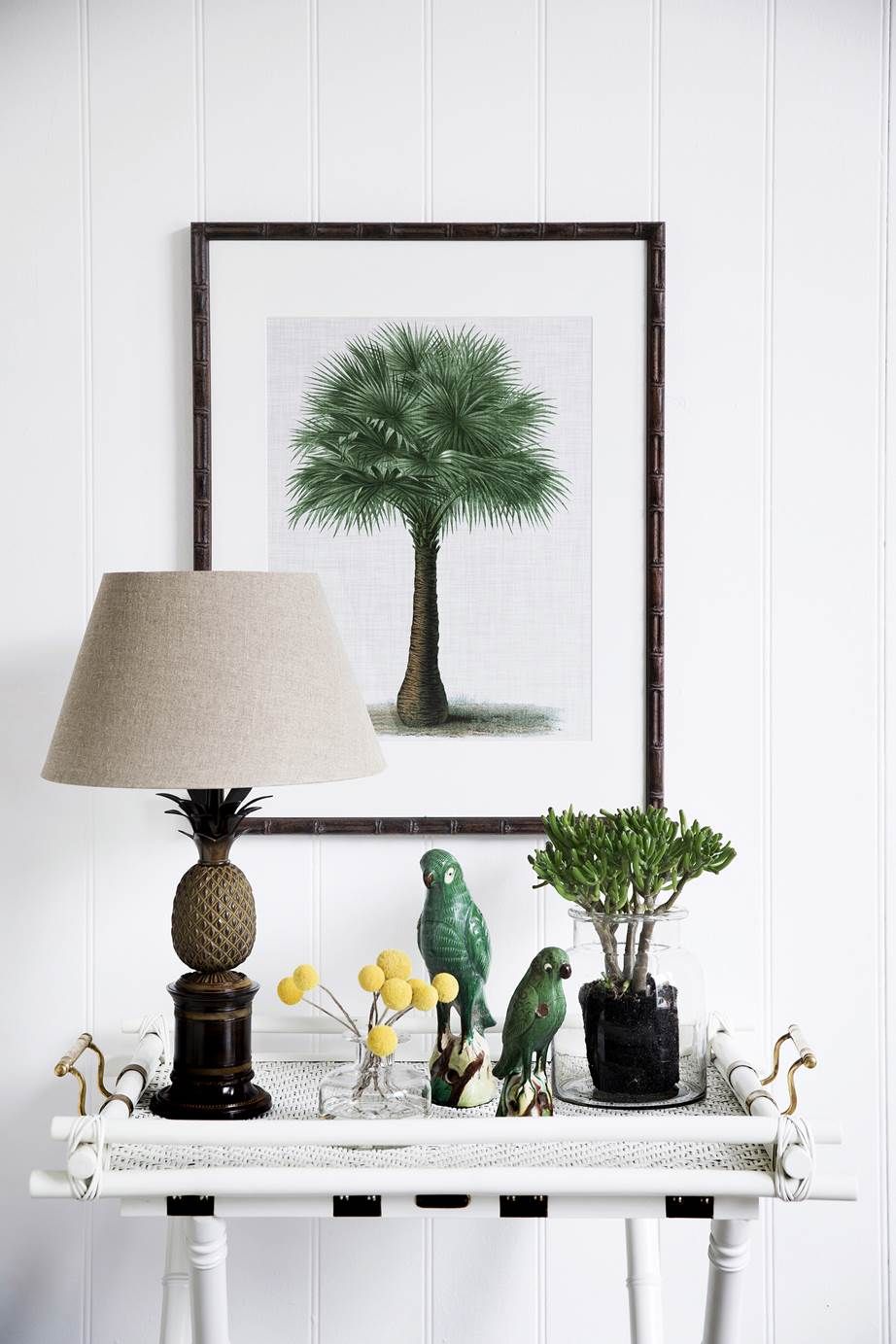 10. Bamboo
What would the tropics be without a little bamboo decor like the bamboo bath tray in this exotic tropical bathroom?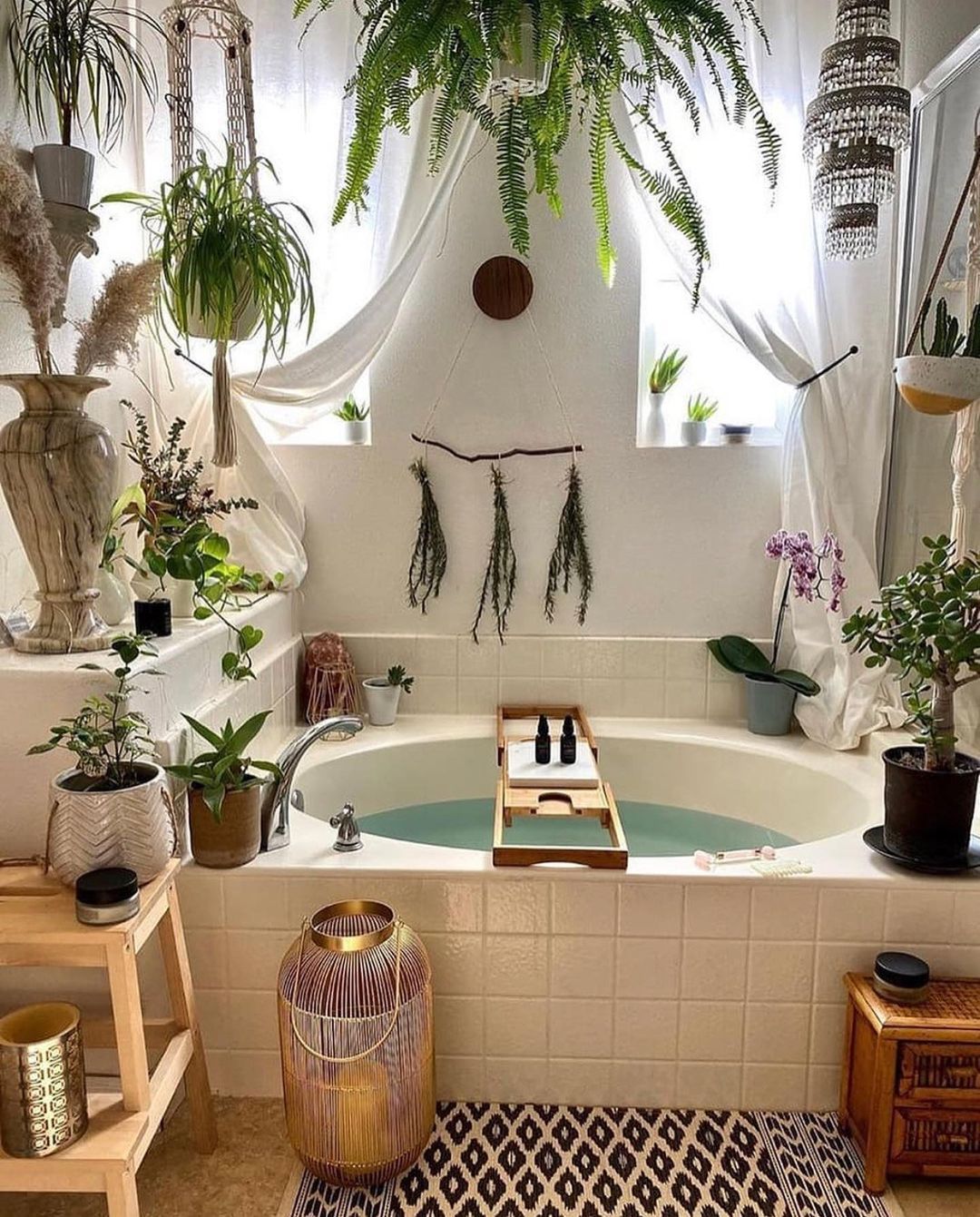 11. Flamingos
Pink flamingos found in Florida are commonly depicted in tropical decor. This colorful pink wading bird is a great way to bring a pop of color to your tropical interior.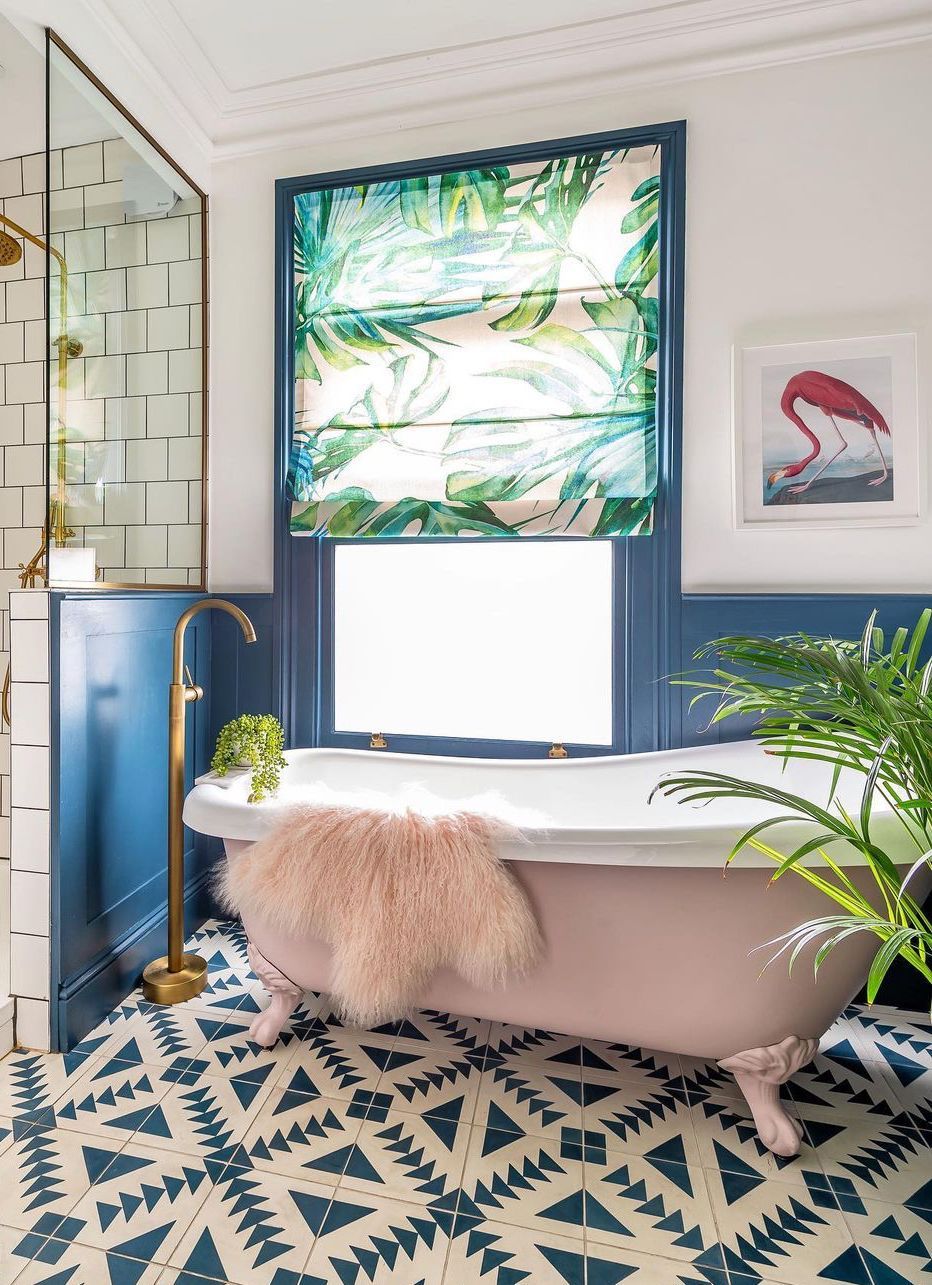 If you're on a budget, try these DIY tropical decor ideas.
As you can see, with a little guidance, it's not so difficult to create a coastal paradise in your home. I hope this post inspired you as you go about decorating your home in the tropical style! Please let us know in the comments below if you have any other resources for getting the tropical vibe in your home.
Here are our latest articles on tropical decorating at home:
Pin this for later: