Neutral sofas have become a popular choice for many people's living rooms. Neutral colors like white, beige, and brown are easy to match with other decorative accents, making these colors the perfect choice for your living room. Sofas can be expensive, but luckily neutral colored sofas tend to be affordable as many people are looking for them. You can find a wide variety of price ranges and styles of this type of sofa.
Neutral Sofas
Neutral decor is all about creating a calming and relaxing atmosphere in your home. Earth tones like brown and beige can fit in with your existing decorative home style. We've selected some of the most beautiful and highly rated neutral sofas you can buy online in this post. As you can see, there are many different styles of neutral sofas available from tufted to minimal to slipcovered. We hope you find the perfect sofa for your living room!

Here is a beautiful beige neutral sofa in a home with wooden ceiling beams. A striped pillow helps add pattern and texture to the space. A dark gray industrial lamp sits next to the sofa.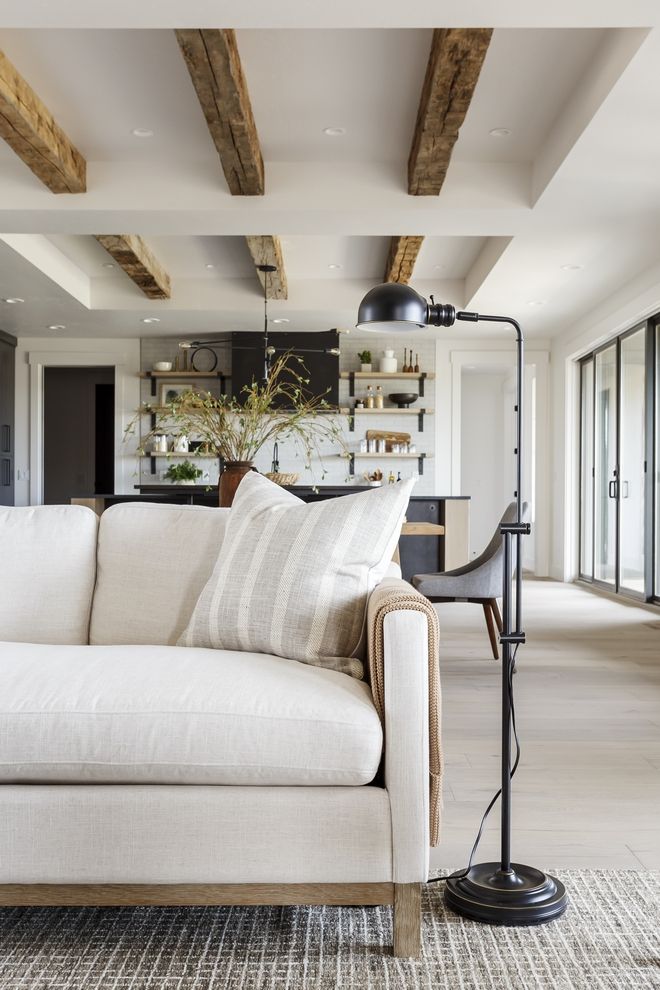 If you're designing a larger space, you might be better off with a neutral sectional sofa that can seat more guests at once!
More Neutral Decor Ideas
We hope this post helped you find the perfect neutral sofa for your home! If you are looking for more neutral home decorating ideas, then don't miss our other neutral furniture and decor guides.