If you've always dreamed of living in Paris, then why not bring the charms of the French capital to your home? There are lots of Parisian decorations you can buy that will make you feel like you just stepped off a plane in Charles de Gaulle every time you walk into your home!
Today I'm going to share with you my favorite Parisian style home decorations that you can buy online. It can be easy and very affordable to curate a home with a French touch. We love Parisian decor for its classic charm and elegance. Let's get started with the major decorations.
Parisian Decorations
Did you know there are several amazing French home decor brands you can shop in the US? Here is what to buy for a Parisian style home.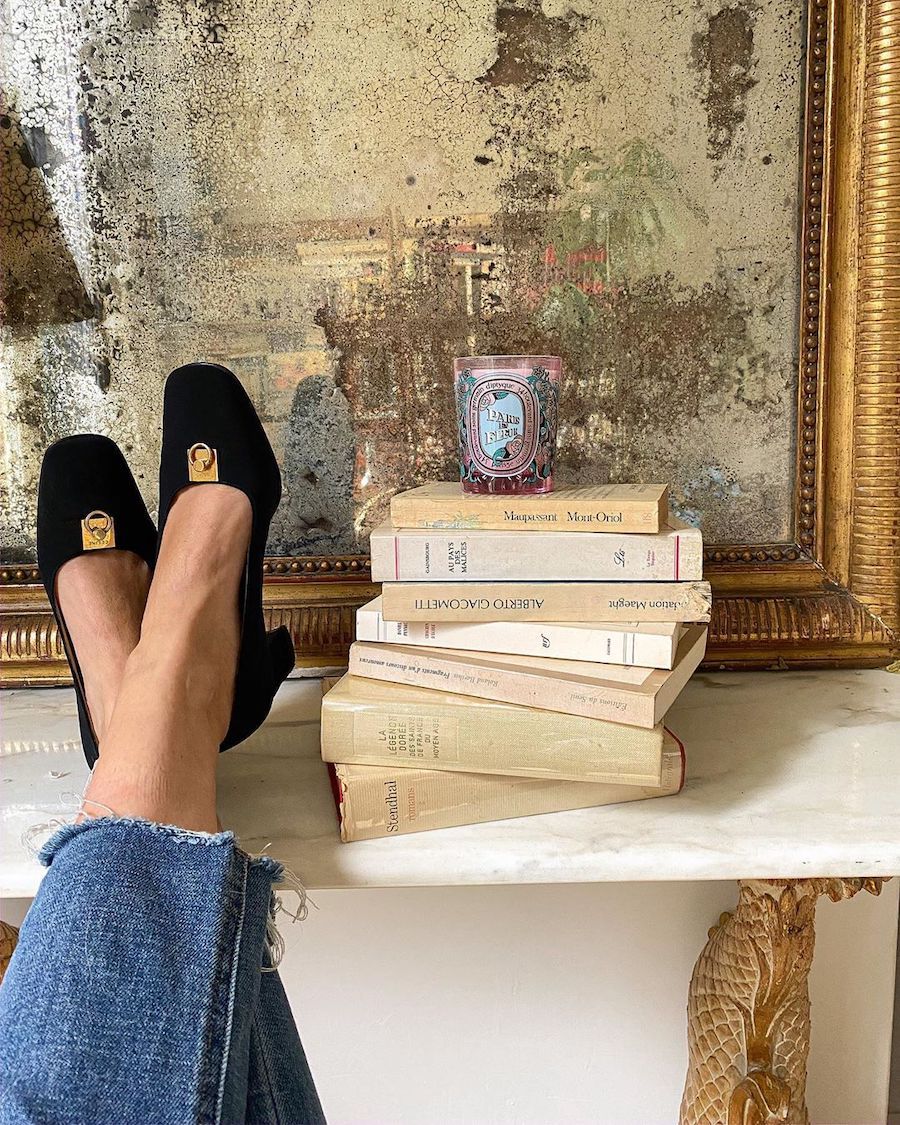 1. Antique Wall Clock
Parisians love vintage objects. It could be a family heirloom, yes, but you can still fake the look by purchasing vintage-inspired pieces for your home. An antique wall clock is the perfect vintage wall decoration for your Parisian style home.

2. Gold-Framed Mirror
What would France be without its mirrors? Bring some of that famous Versailles charm into your hold with a vintage style gold-frame Parisian mirror.

3. Crystal Chandelier
You must have a crystal chandelier in at least one part of your Parisian style home! Whether it's in the bathroom or entryway, a crystal chandelier can add a touch of Parisian elegance to any space!

4. Vintage Books & Busts
Parisians love to read. Be sure to add your favorite book collection on display in your home. Even better if the books have vintage covers! You can lean them against a replica ancient bust sculpture.

5. Eiffel Tower Accents
The Eiffel Tower is the ultimate symbol of the French capital. You can find beautiful replicas of this iconic work of architecture to keep in your home.

6. Vintage glass knobs
Switch out that old boring door knob for a much more Parisian one: a vintage glass knob!

7. Candles
Parisians love their candles to keep their apartments smelling fresh. Pick up a floral scented candle to remind yourself of Paris in the spring !

8. Dried Flowers
Dried flowers are way less work to maintain than real ones. Busy Parisians know this and so they decorate with dried flowers in every corner of their apartments!

9. Line Drawings
The simplicity of line drawings and mid-century art has become a favorite of Parisians. Find beauty in the little things!

10. Print Photography
If you can't take a trip to Paris this year, then these photos will surely take you there in your imagination! We love the pretty Parisian doors, beautiful architecture, and café scenes in the many photography prints available to purchase online.

11. Vintage Jewelry Box
Lastly, a vintage jewelry box is the perfect way to store your jewelry the Parisian way!

More Parisian Decor Ideas
If you love Parisian decor, then don't miss out on other other modern Parisian decor ideas!
Happy Parisian decorating!
Pin this for later using these images: