If you love Parisian apartment decor as much as we do, then you will definitely be interested in following these Parisian apartment interior Instagram accounts. Thanks to TV shows like Emily in Paris, people around the world are looking for ways to make their apartments and homes a little more Parisian. If you want to get inspiration for decorating like a true French woman, then these are the Parisian apartment decor instagram accounts you must follow!
Constance Gennari
Constance Gennari is the super chic founder of the media brand turned furniture maker The Socialite Family. She often shares artsy Parisian interior pictures with pops of color. I love her eclectic decorative style!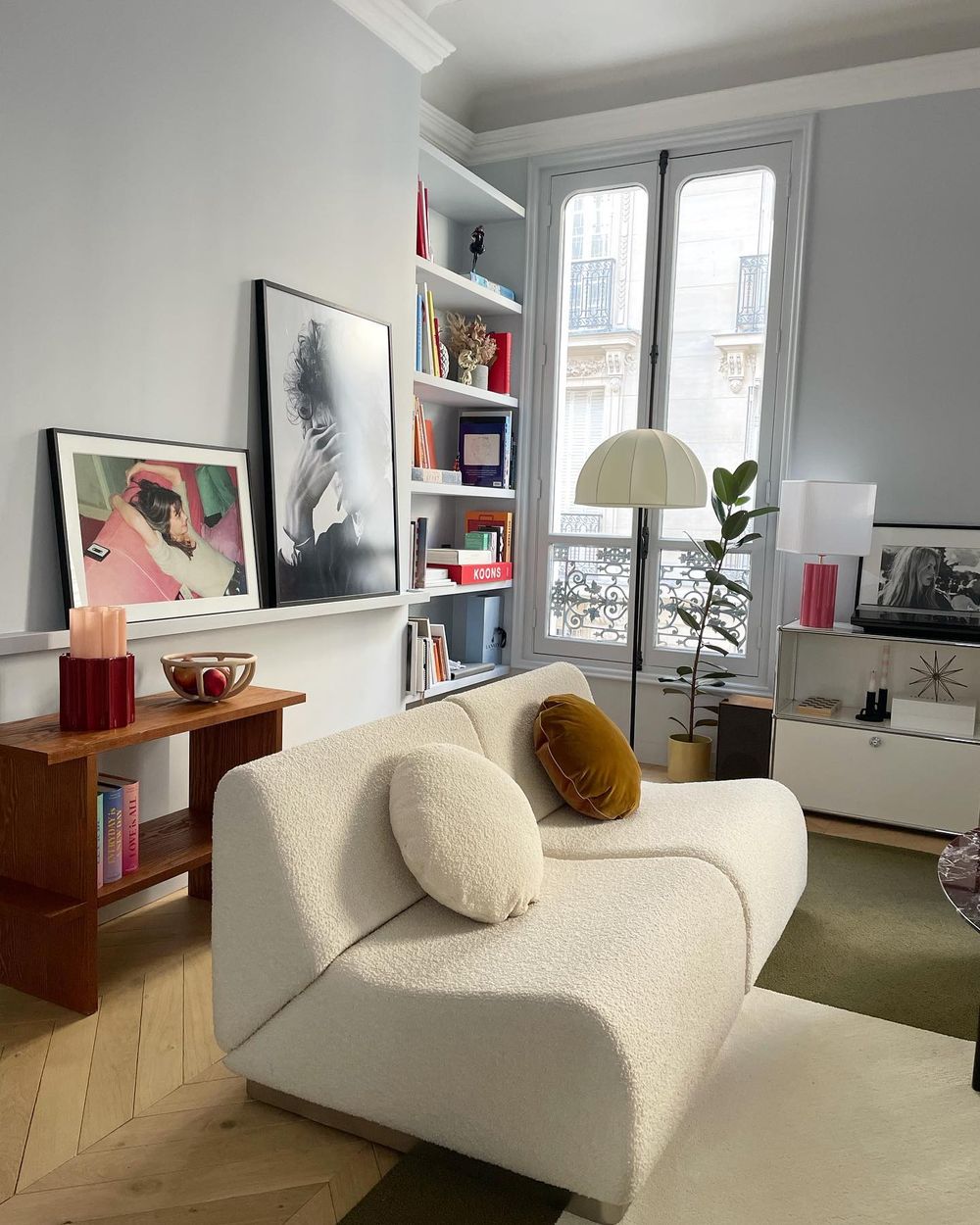 Fanny B
Fanny is a Parisian woman who shares snaps from inside her minimalist Parisian apartment. I love how she puts her mattress with white sheets in front of the window! What a stunning, dreamy view.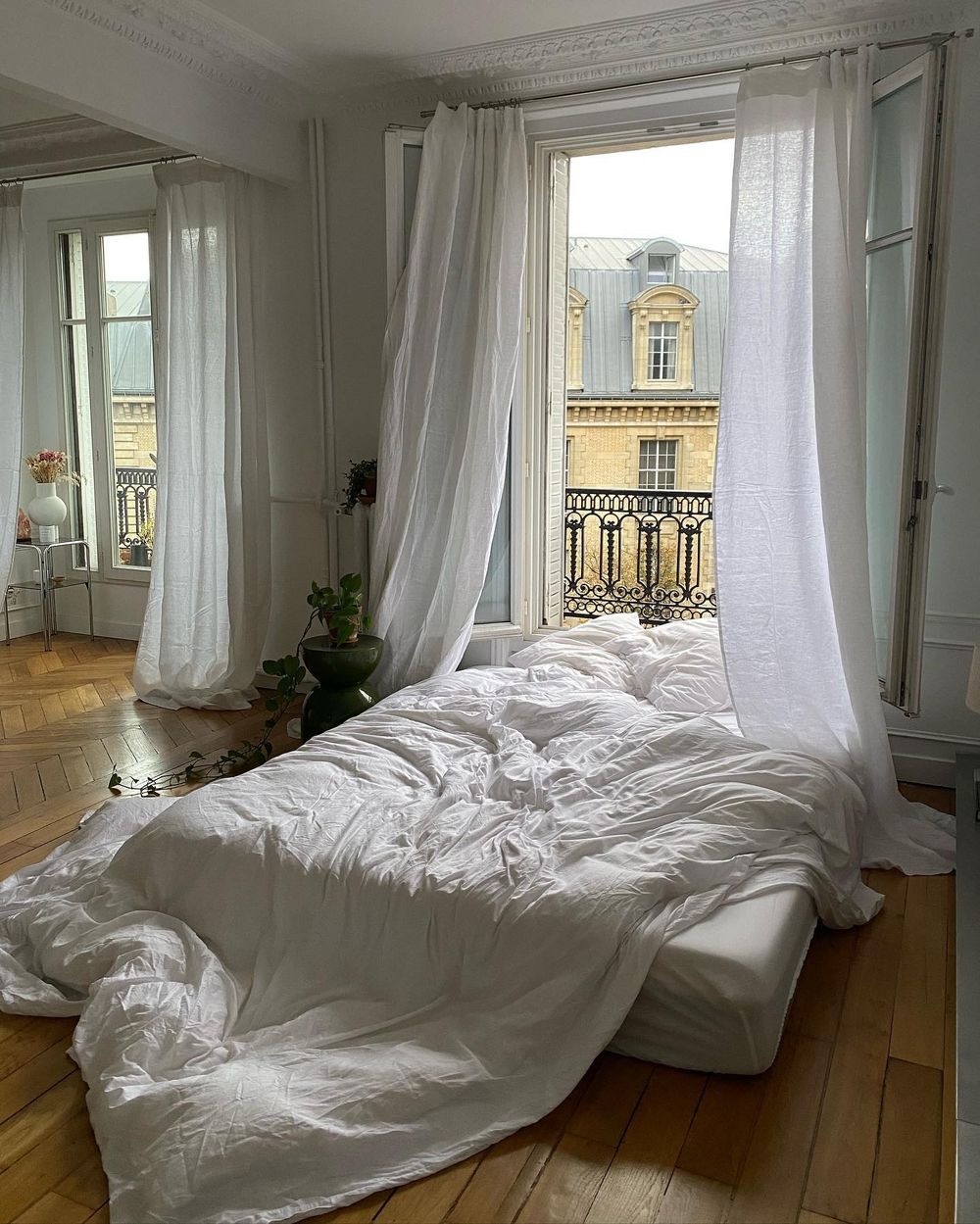 Daria Zabello
Daria Zabello is a Russian influencer based in Paris. She has a gorgeous Parisian apartment with a balcony. She put sheer white curtains on the windows and created a lovely Parisian space! She regularly puts a vase of fresh flowers on her lucite coffee table.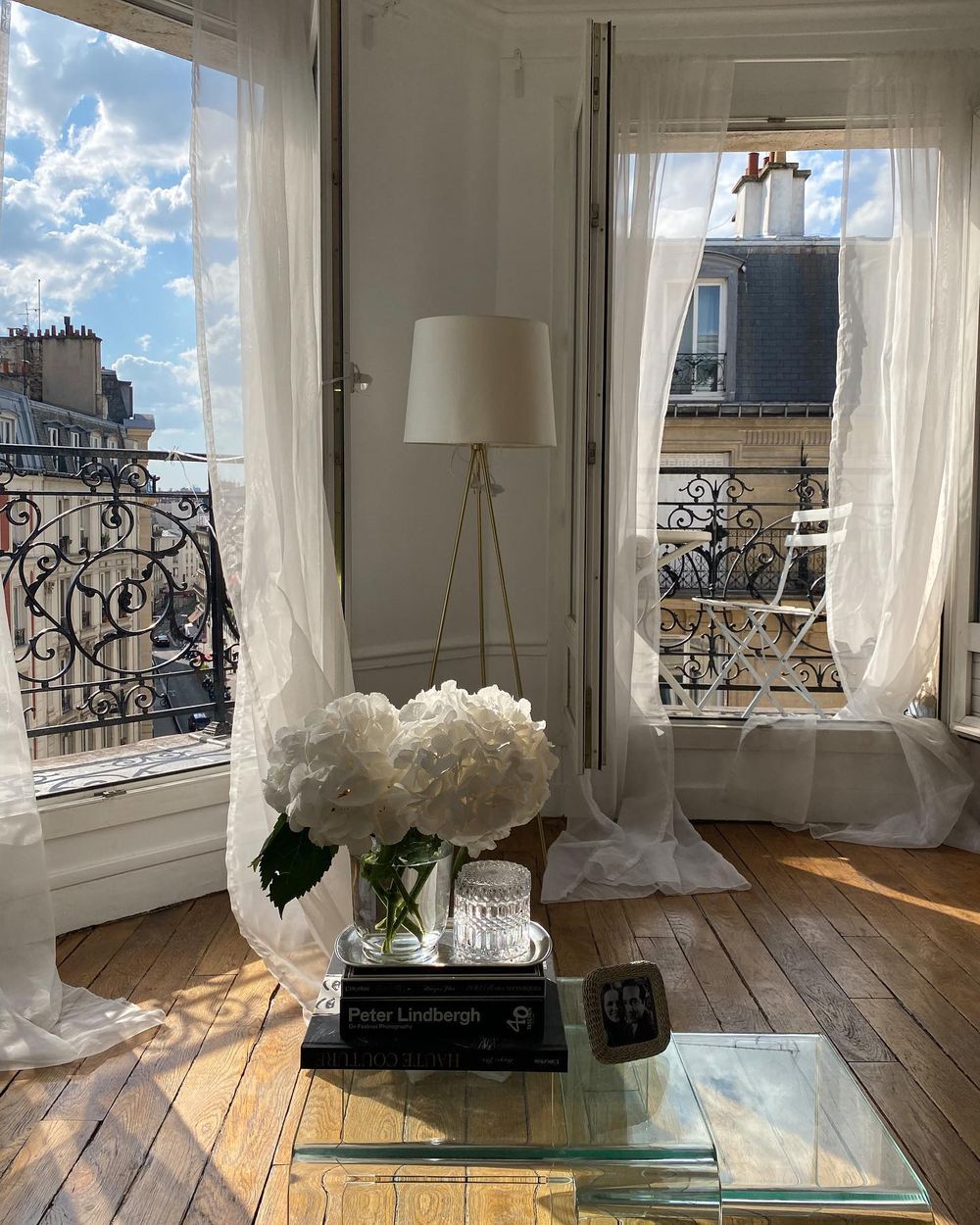 Marie Gilliot
Marie Gilliot is a Parisian influencer who lives in Paris with her kids and husband. She frequently shares snaps of her mid-century modern Parisian apartment interior design. I love the modernist design influences of her home. She has lots of colorful decor, mis-matched dining chairs, and a little bit of a boho vibe in her apartment.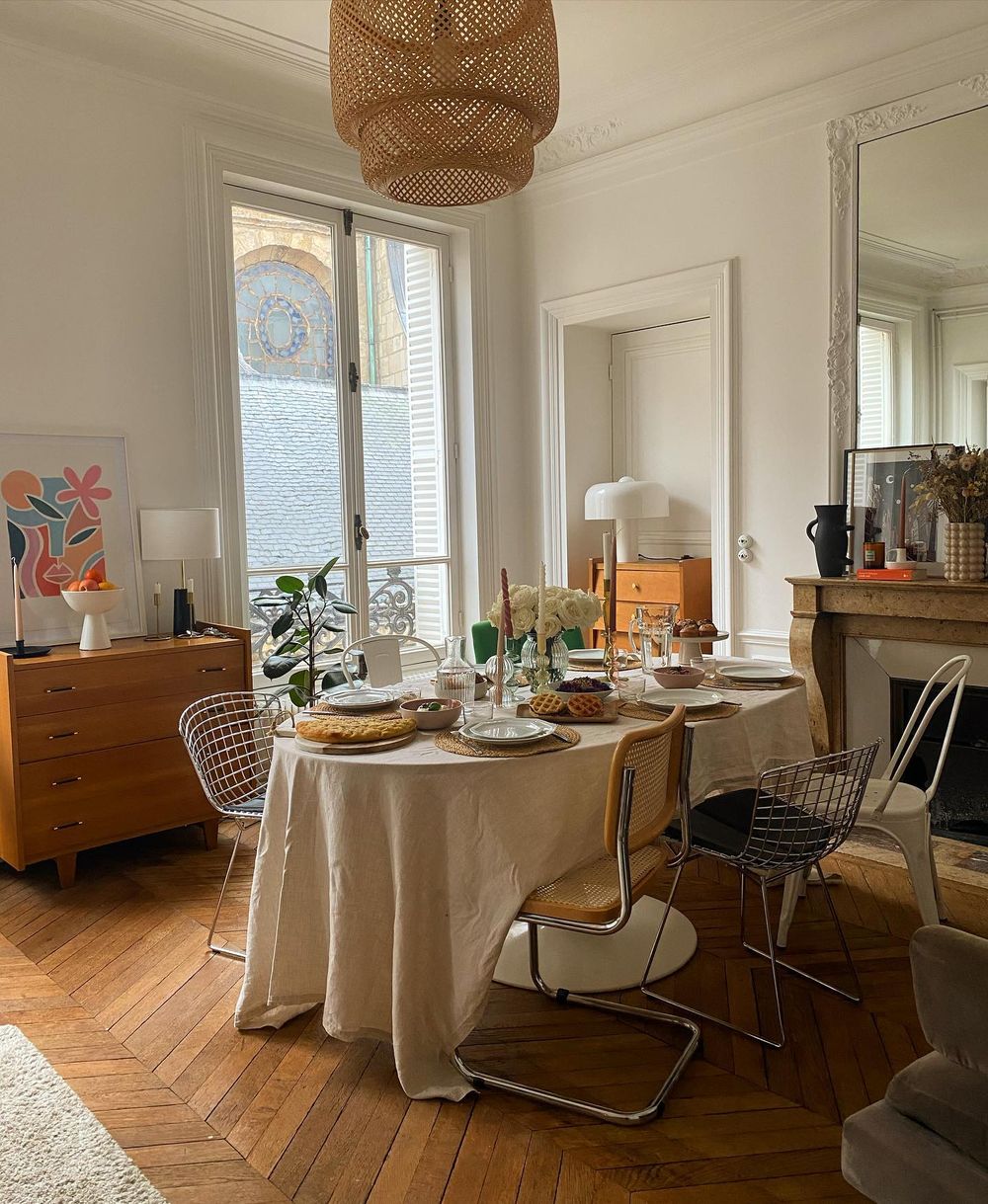 The Maisone
French fashion instagrammer @katie.one has launched a separate account to share her beautiful Parisian apartment with an Eiffel tower view. She has a very feminine, European sense of decor style. I love the ornate French gold mirror in the corner of her apartment. The simple white mid-century sofa looks so cute, too!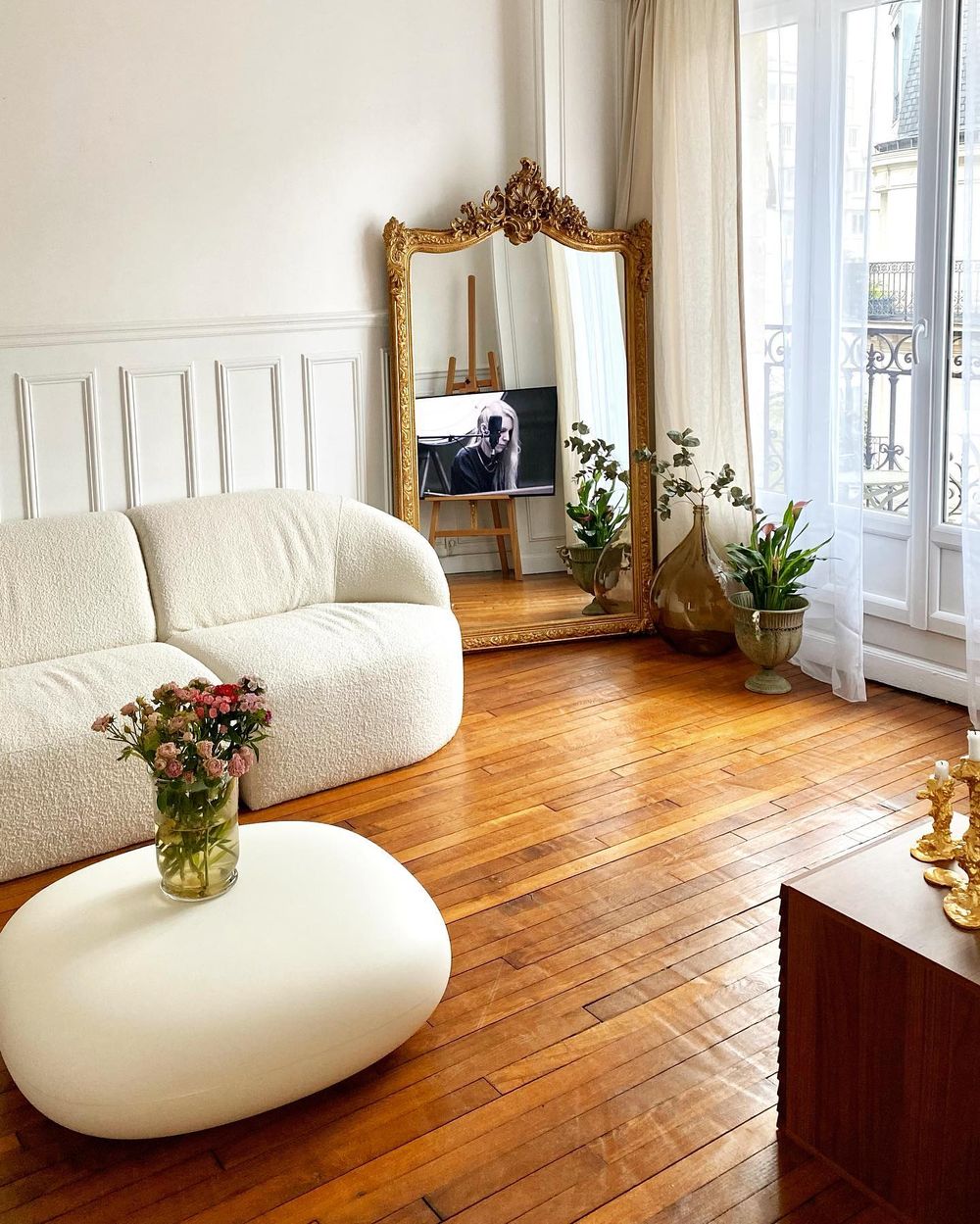 I hope you enjoy following these Parisian decor instagram accounts to follow!