Today we're sharing 31 gorgeous Parisian dining rooms for your inspiration. Parisian dining rooms often feature mid-century modern furniture, white walls with 19th century moulding, brightly colored artwork, and an eye-catching lighting fixture. Parisians opt for credenzas or buffets rather than tall hutches in their dining rooms. We hope these pictures will help inspire you to create the perfect dining room in your home!
Parisian Dining Rooms
Parisian decor is timeless and elegant. Check out these beautiful Parisian style dining rooms and tell us which one is your favorite in the comments below!
Pin this for later:
1. Vintage travel posters and mid-century modern furniture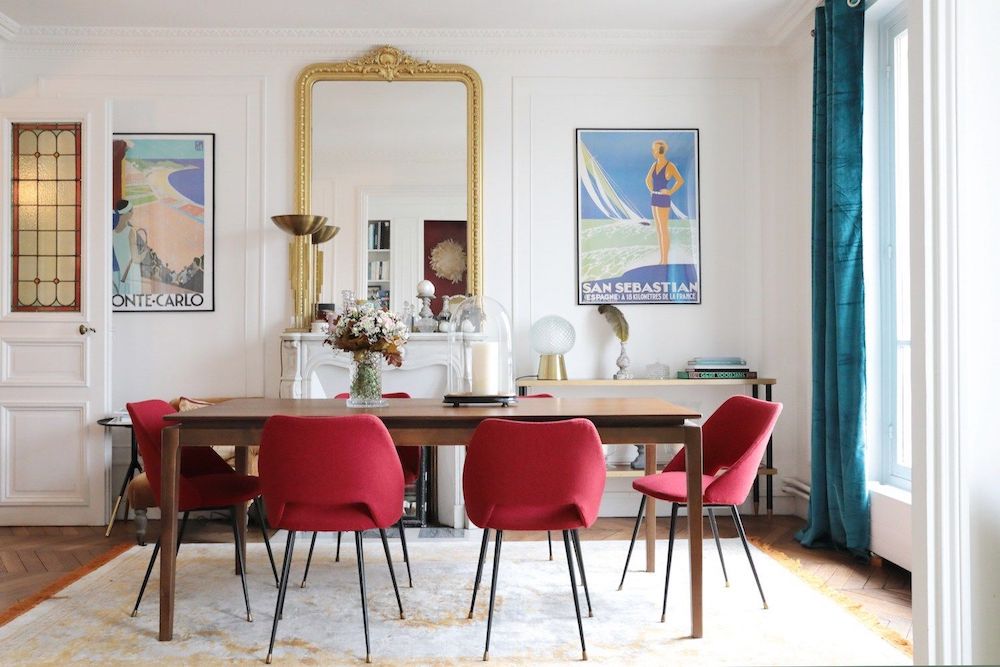 2. Wood cabinet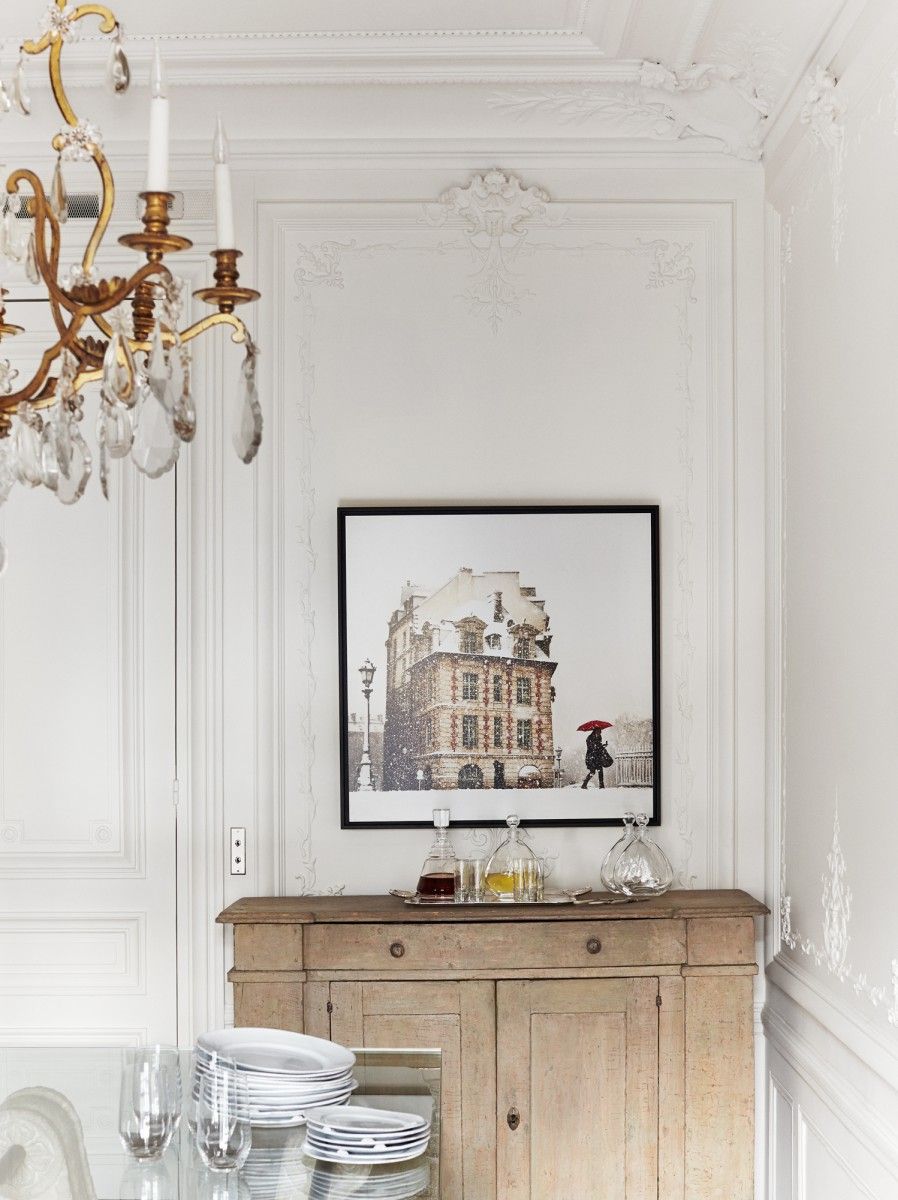 3. White wishbone chairs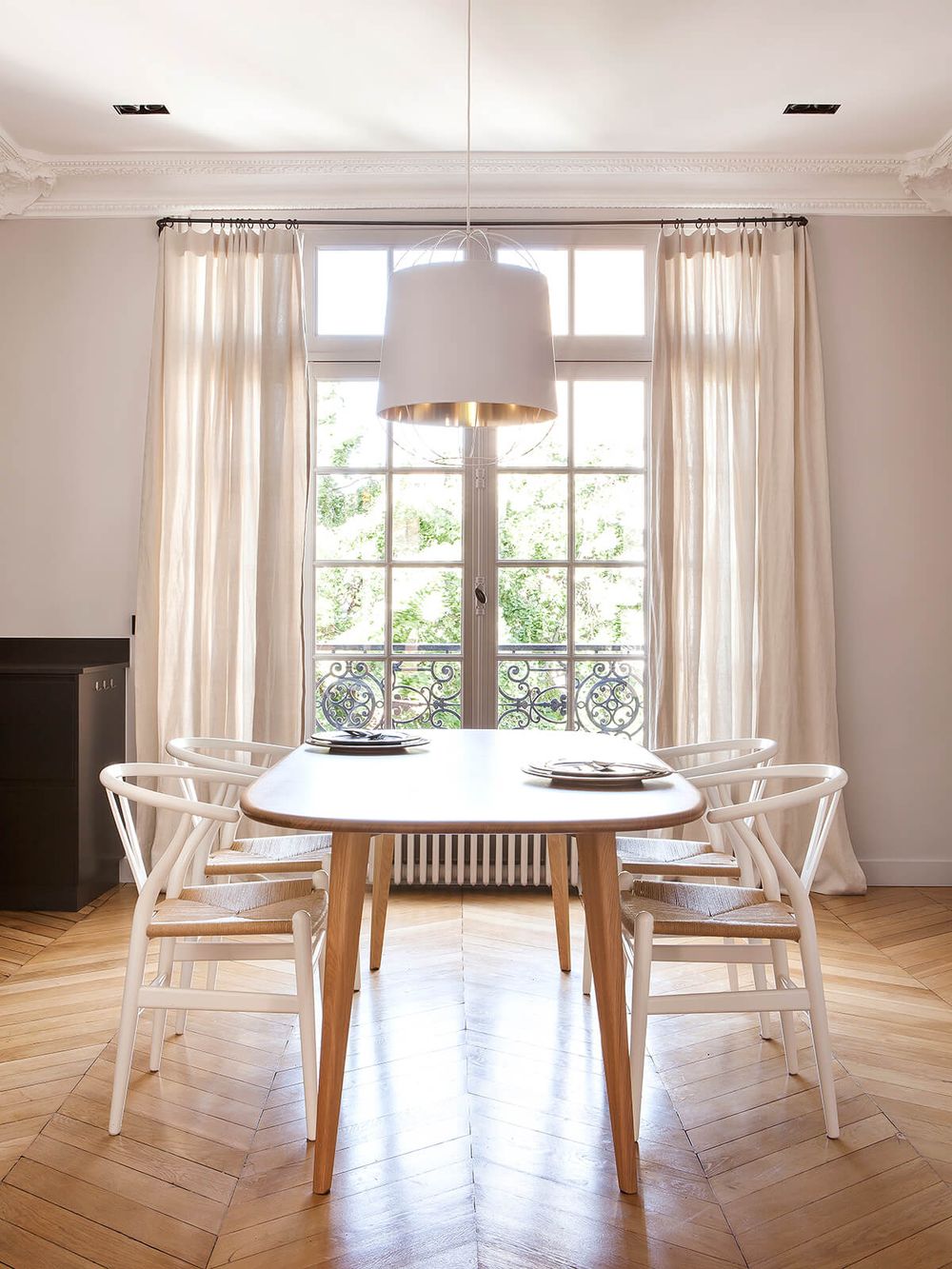 4. Marble table and Breuer chairs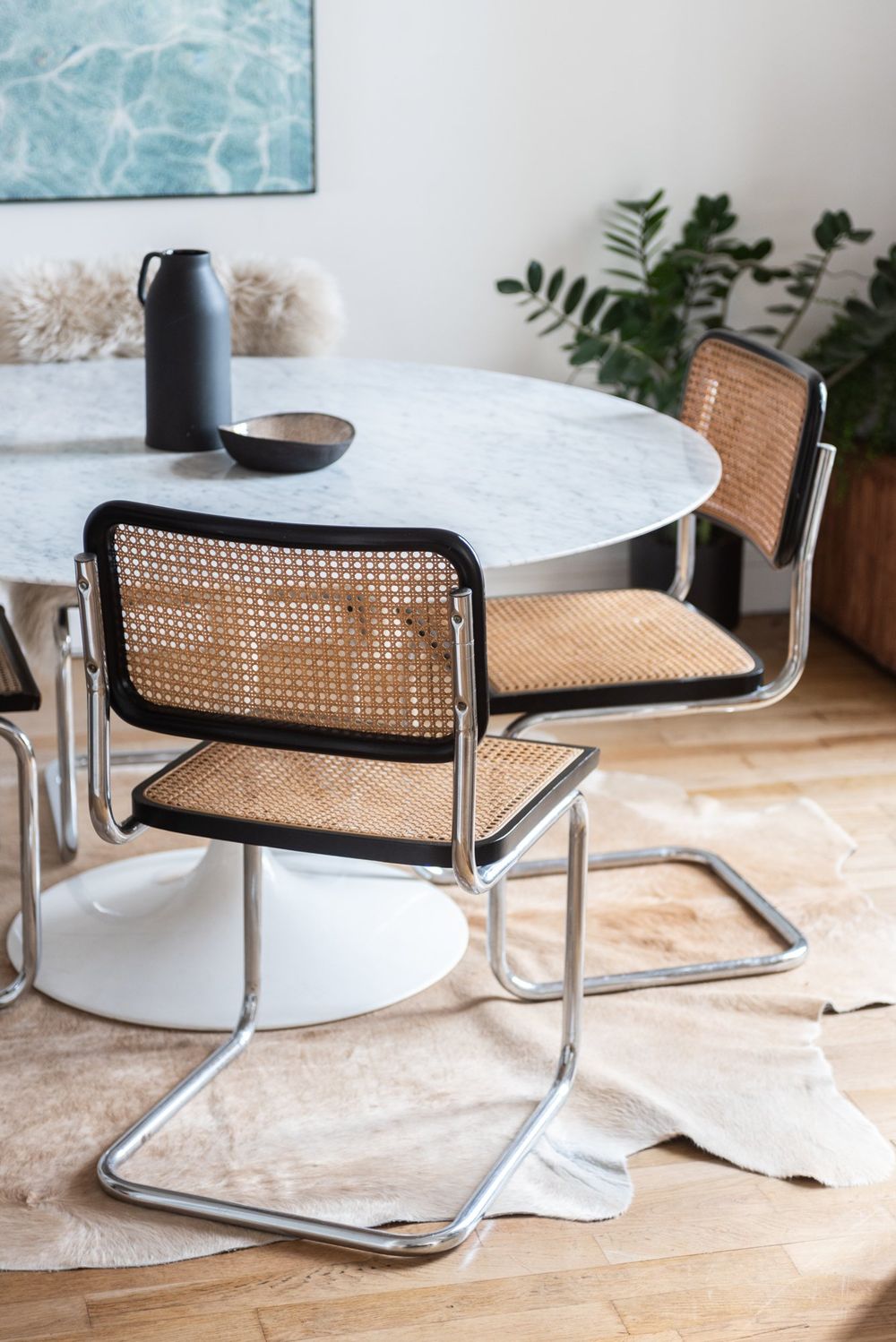 5. Parisian Dining Room with White Marble Tulip Table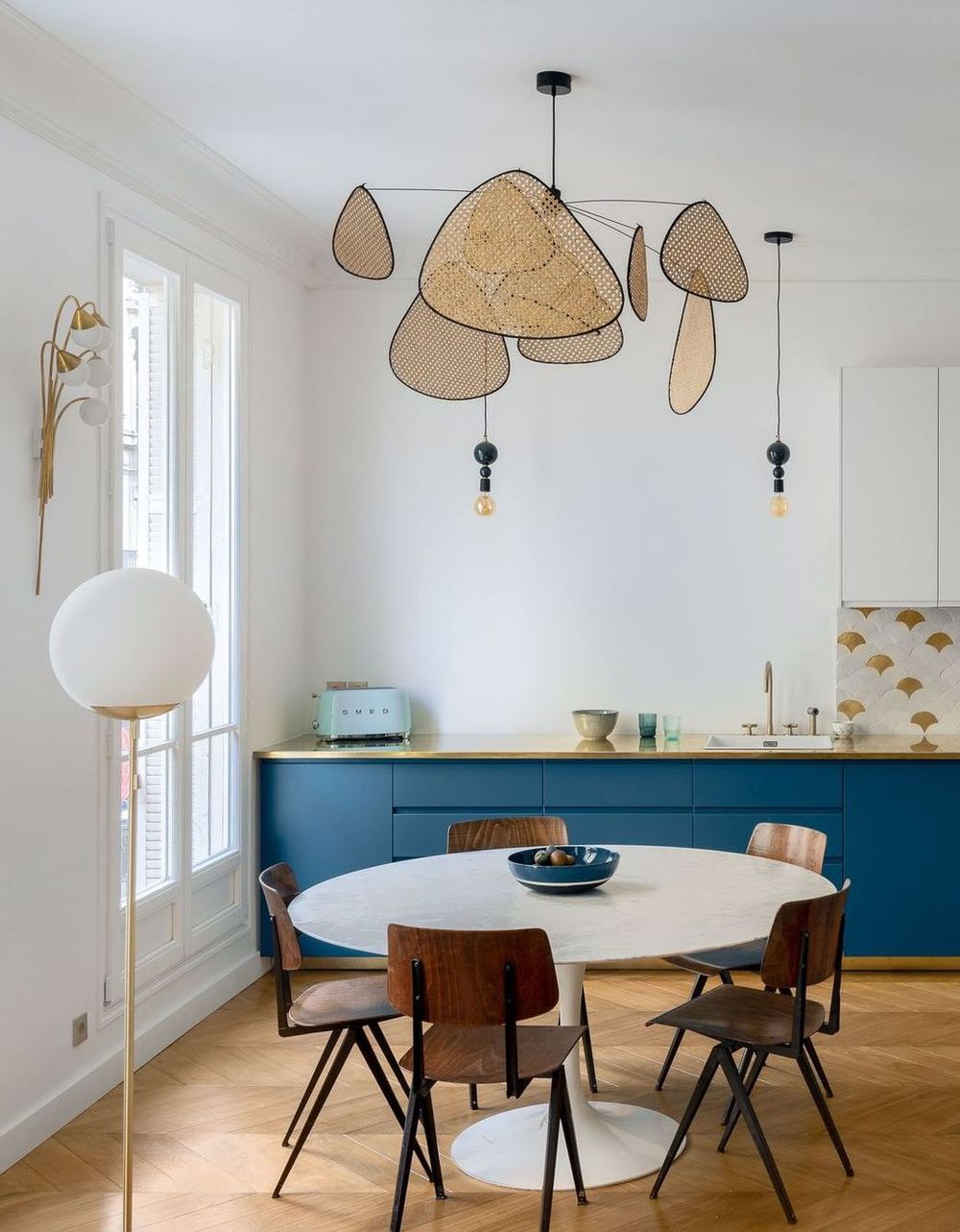 6. Mismatched chairs and paper chandelier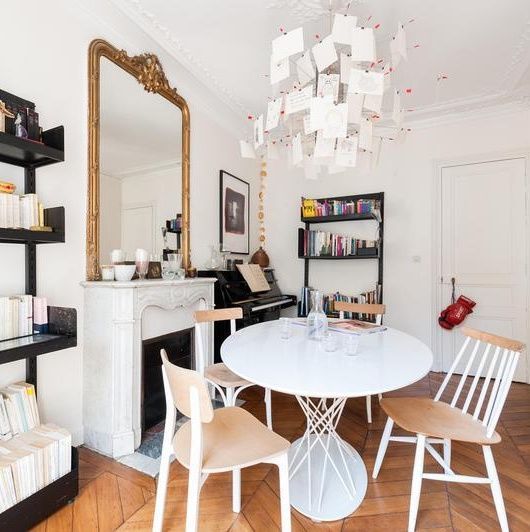 7. Brown dining chair and pink velvet chairs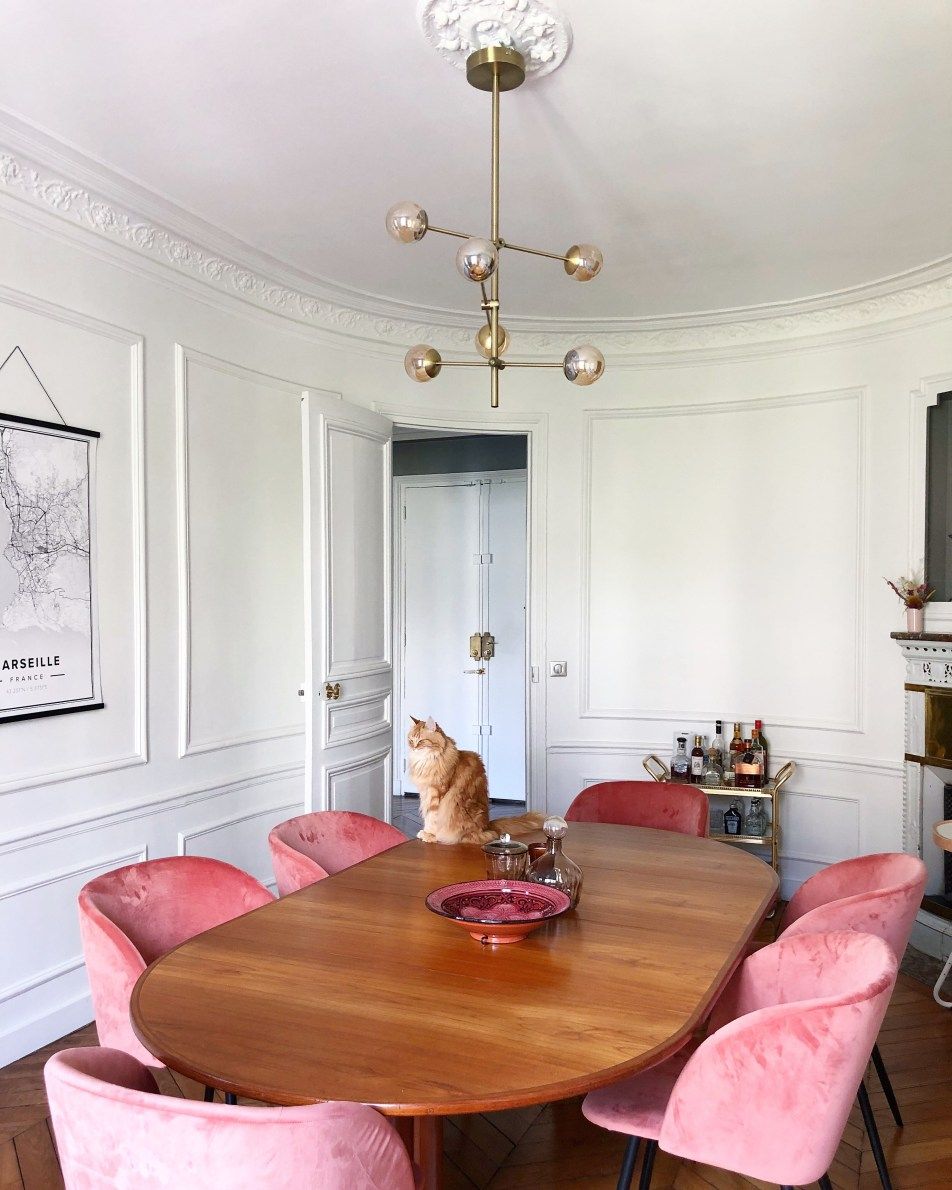 8. Pink velvet dining chairs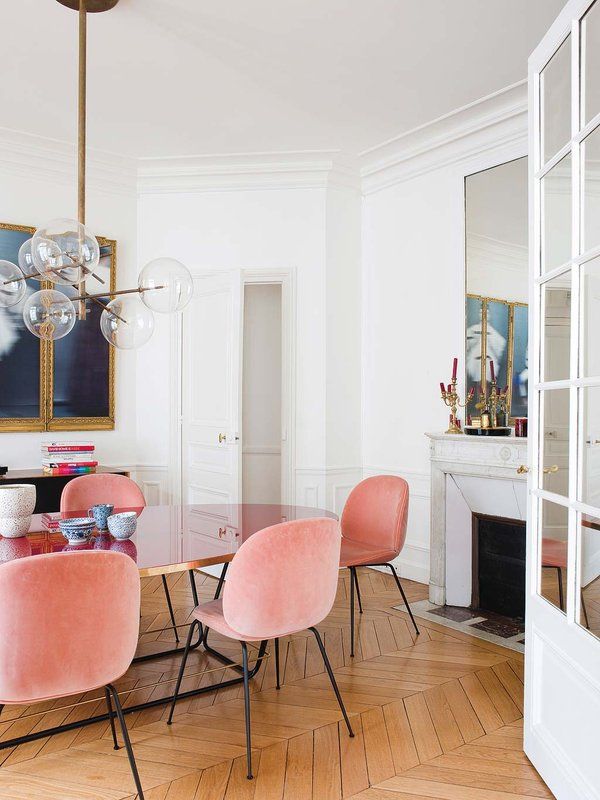 9. Color block dining chairs
This is a lovely example of a Parisian dining table.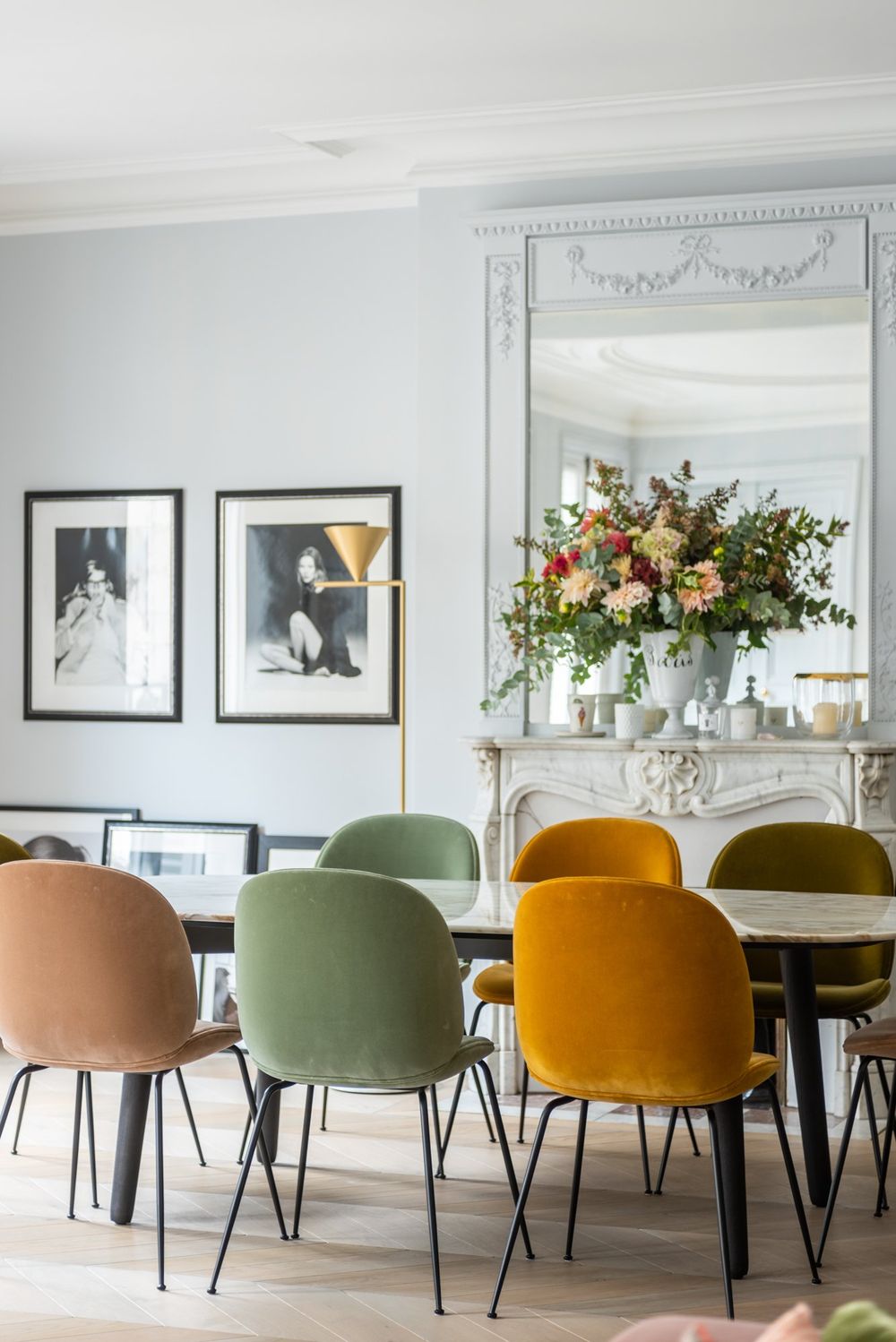 10. Black table and chairs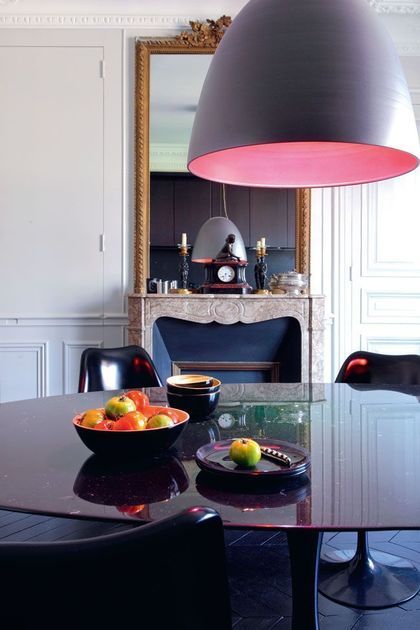 11. Multi-color velvet chairs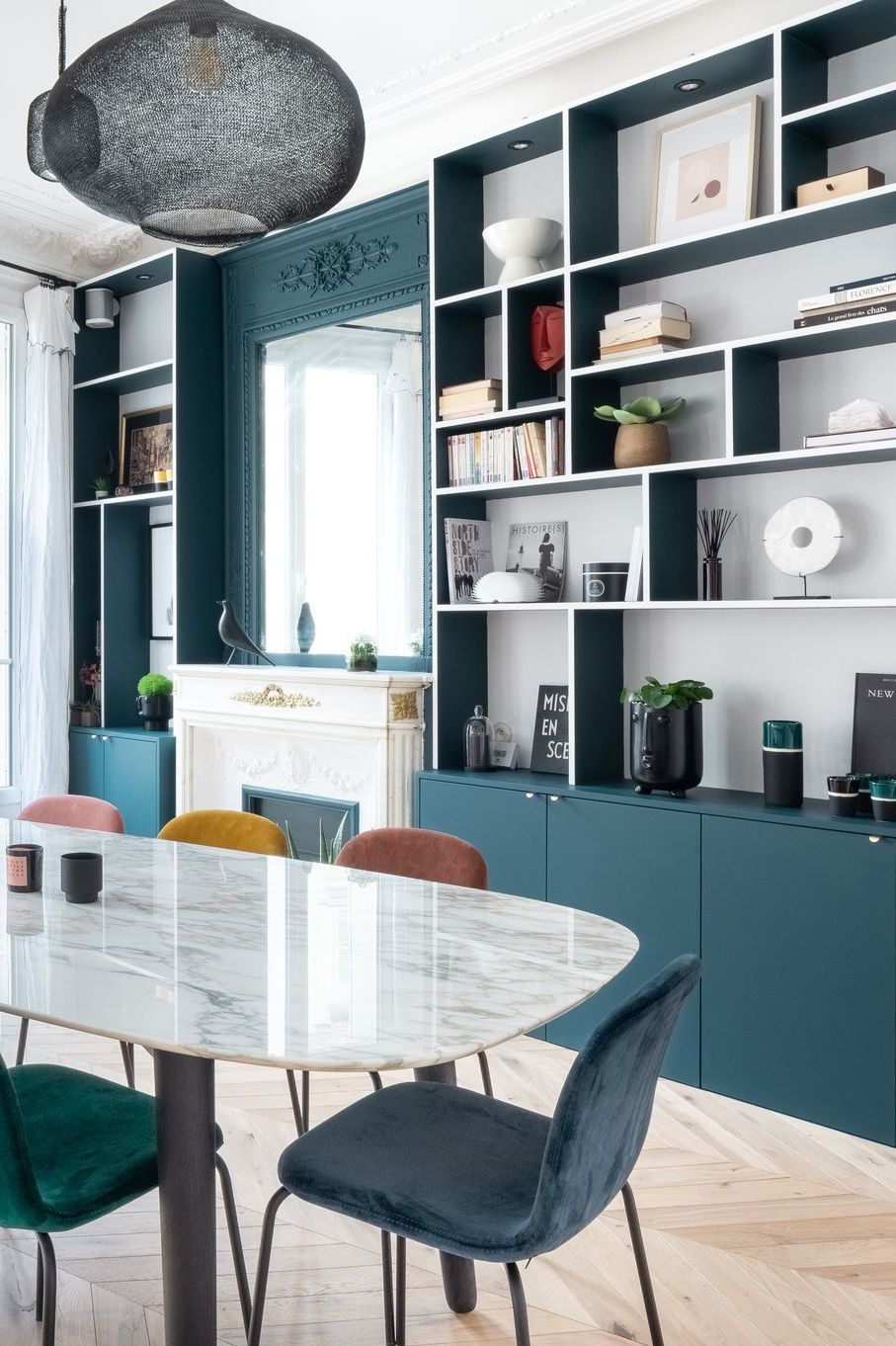 12. Mid-century modern furniture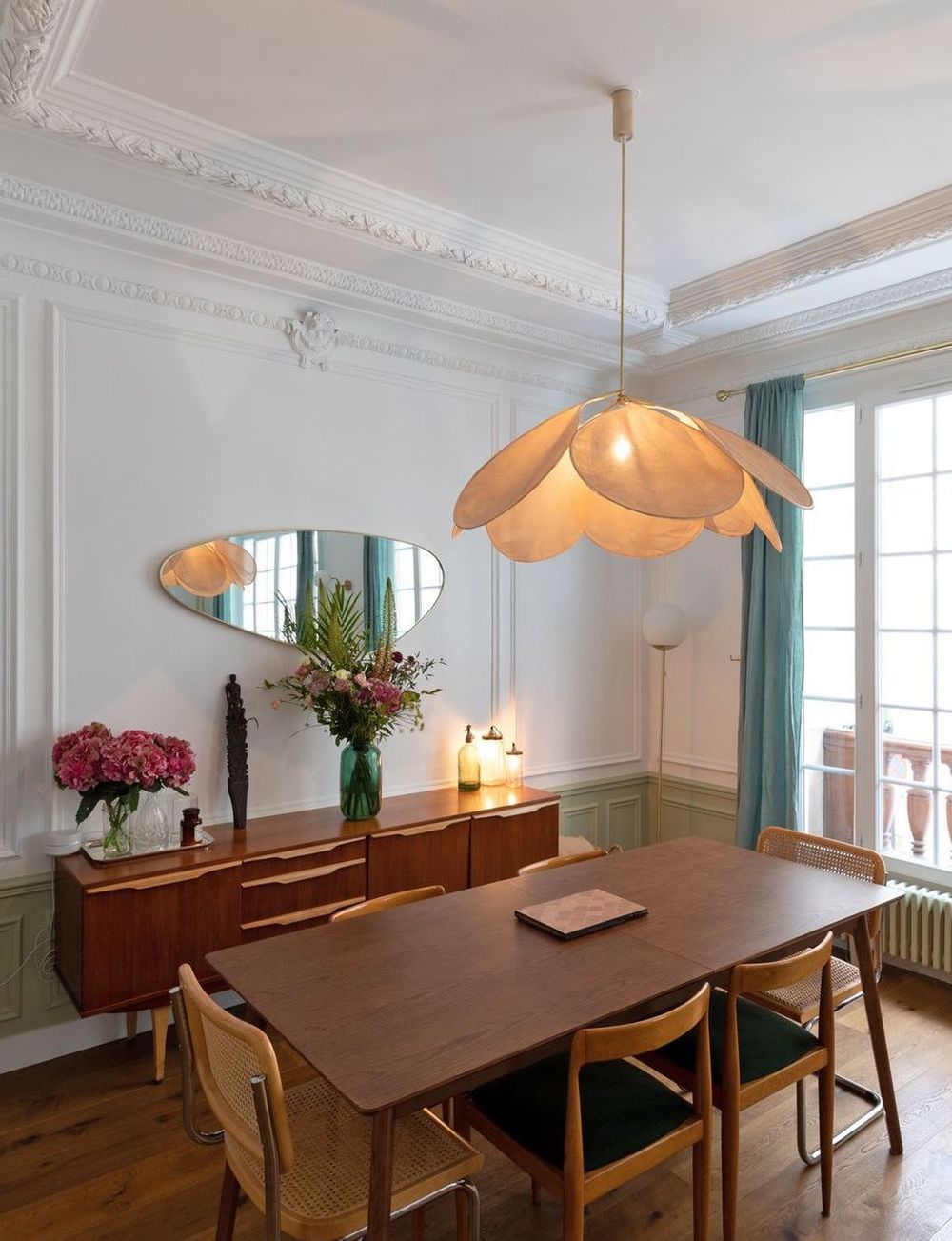 13. White Scandinavian furniture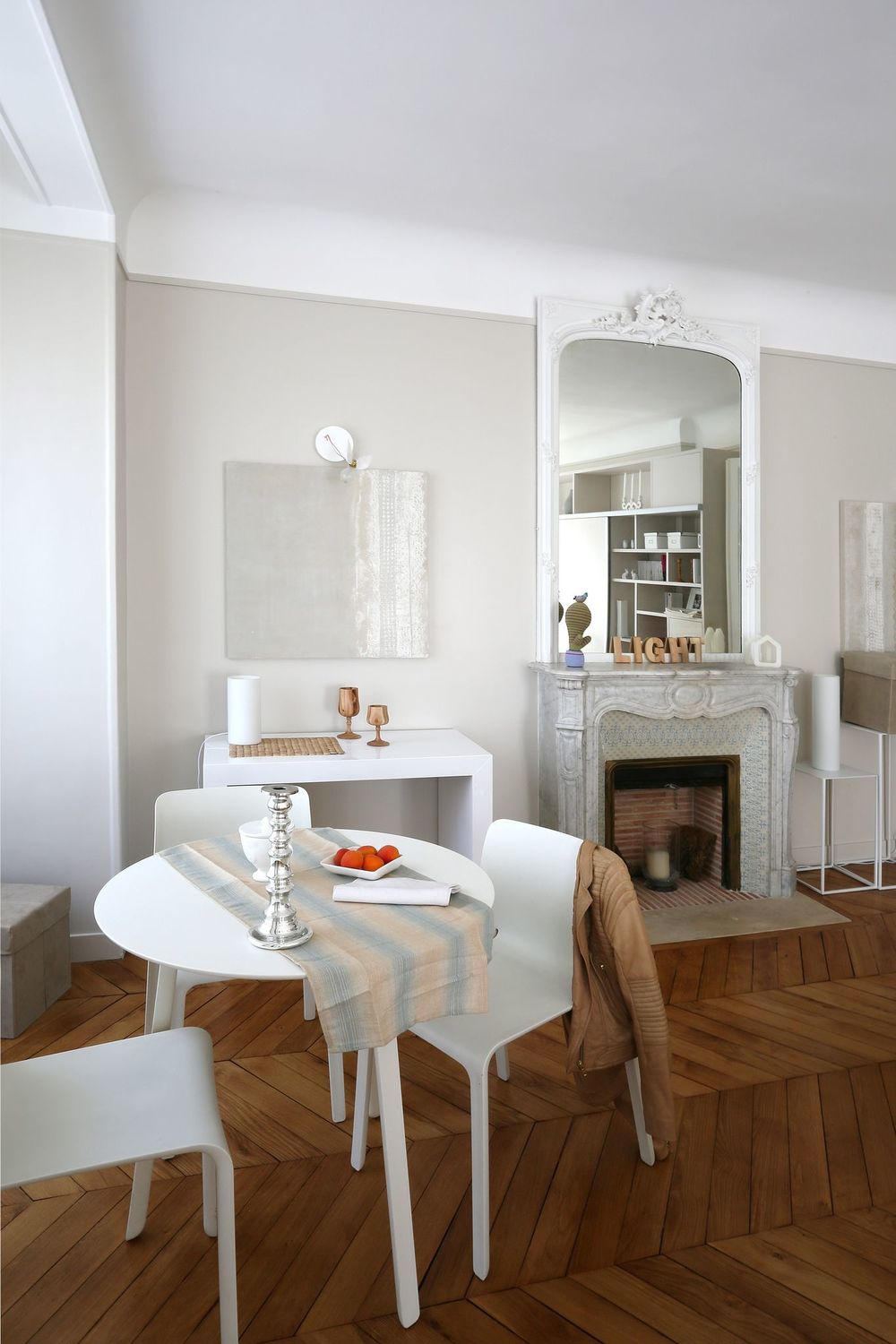 14. Cane back dining chairs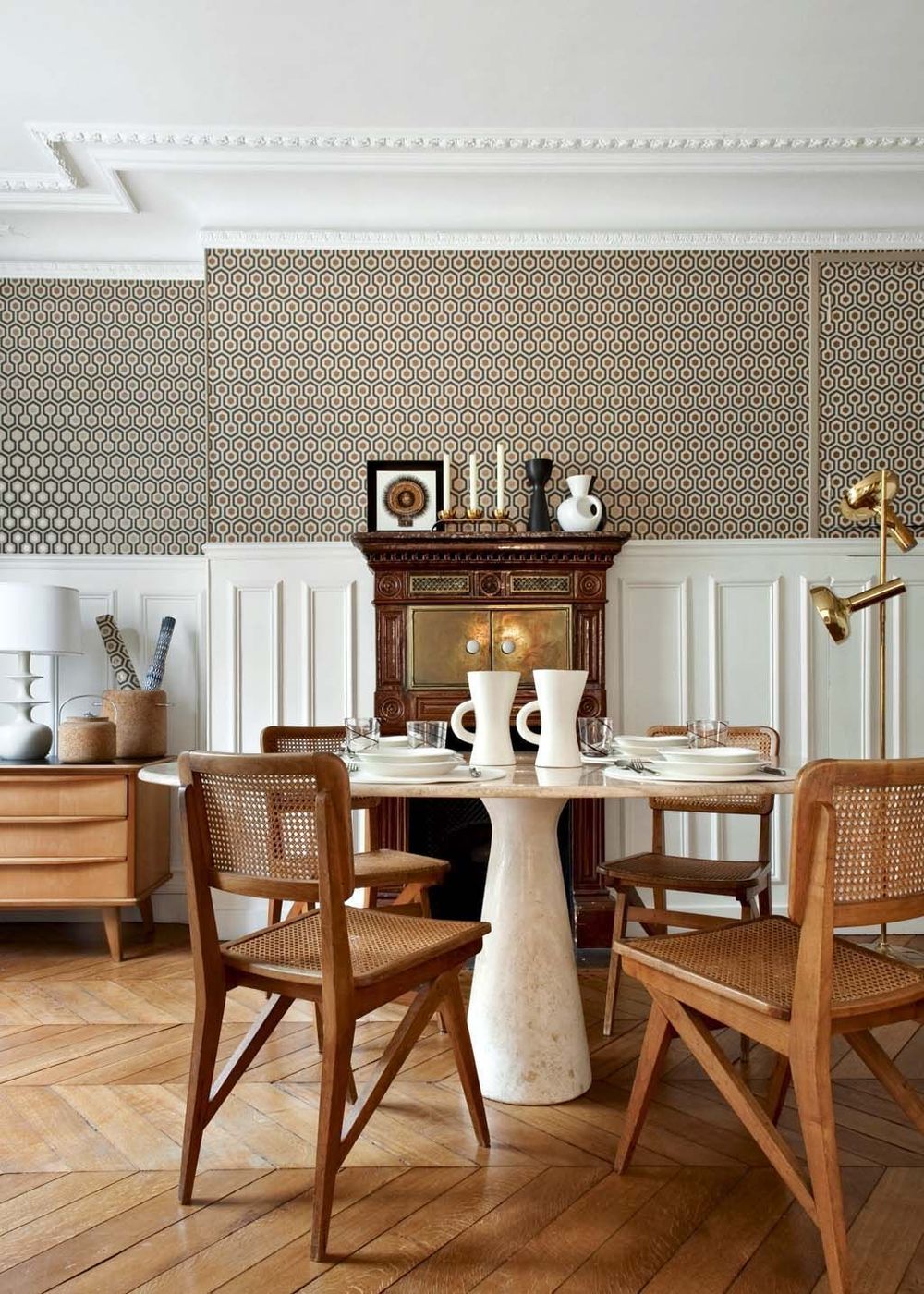 15. Blue bookshelf and neutral wood buffet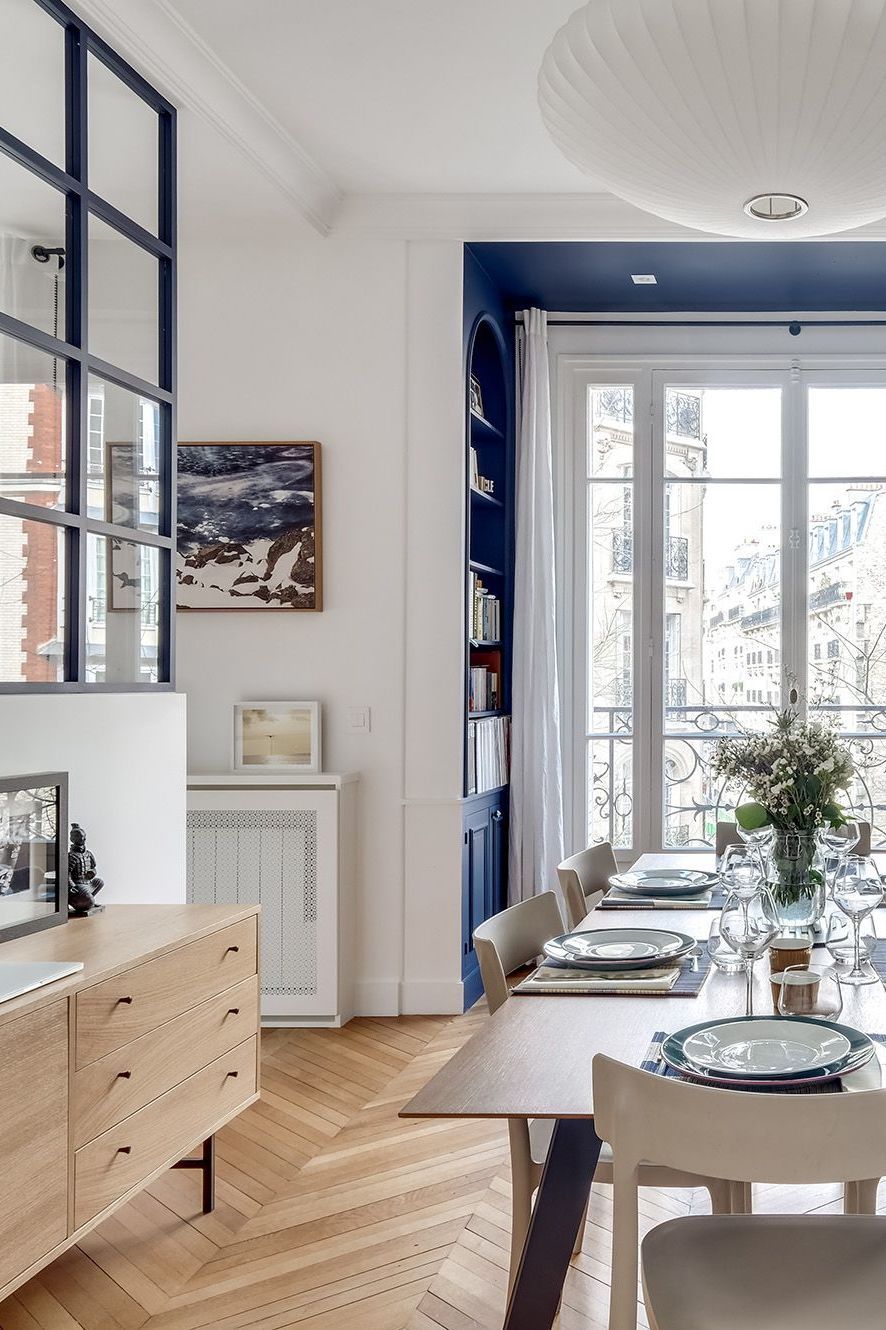 16. Cowhide rug and mismatched dining chairs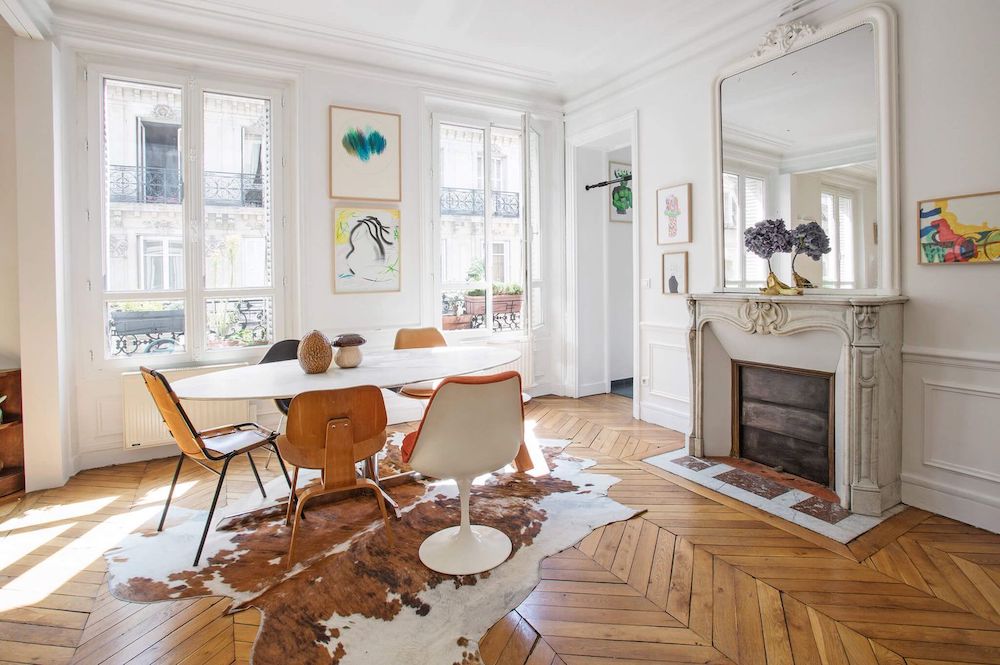 17. Off-white rug and white furniture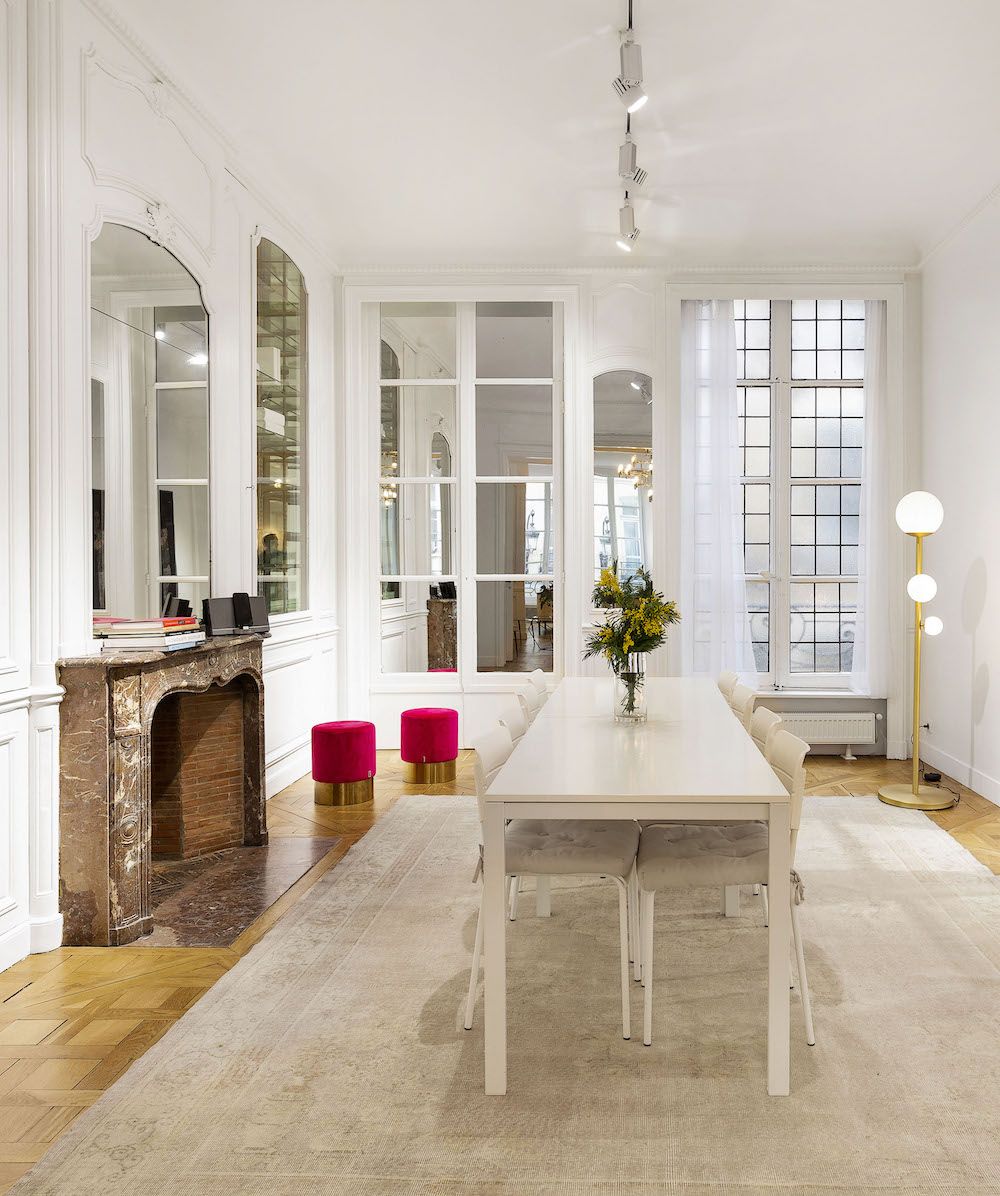 18. Parisian dining room with turquoise curtains and pink chairs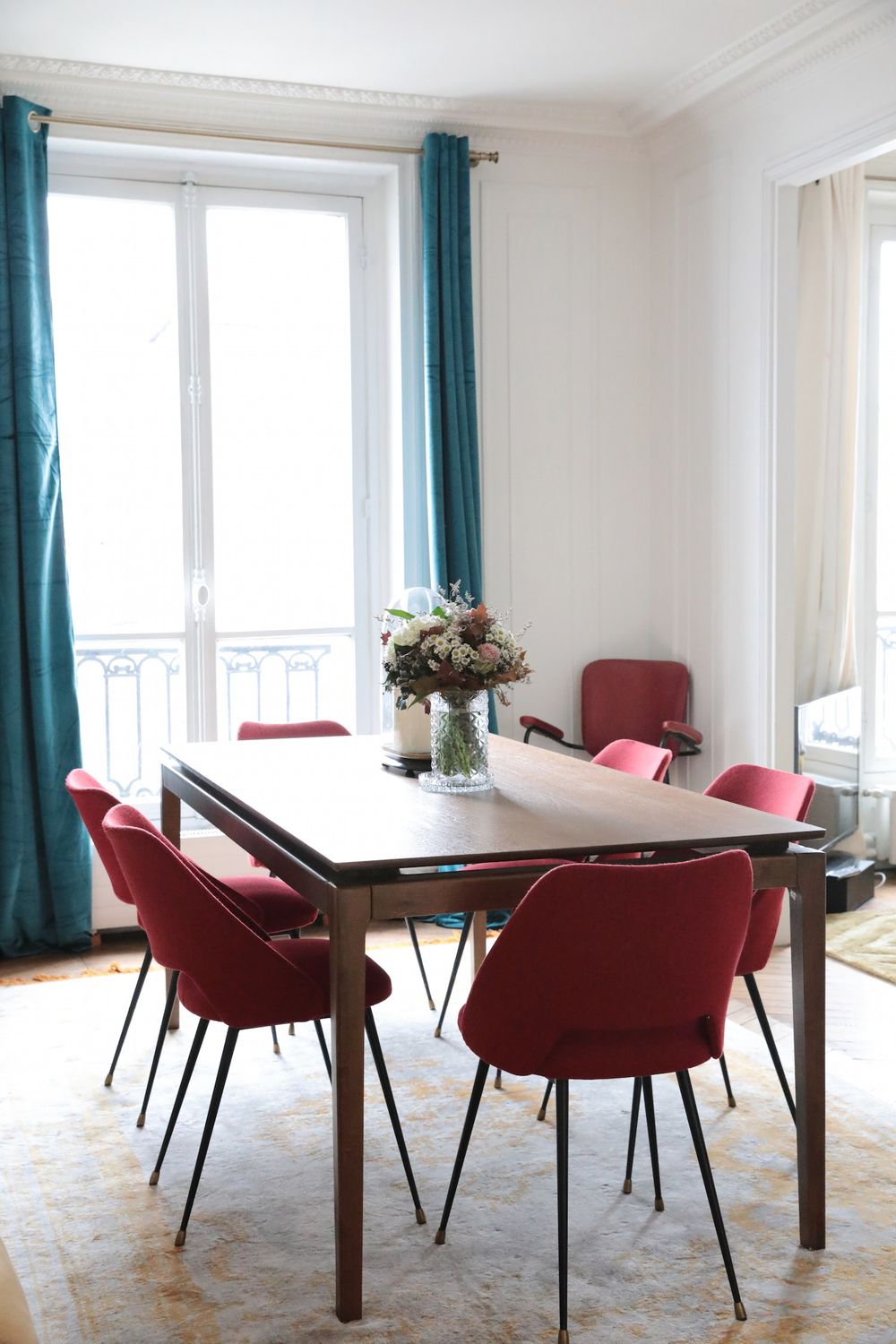 19. Black wishbone chairs and crystal chandelier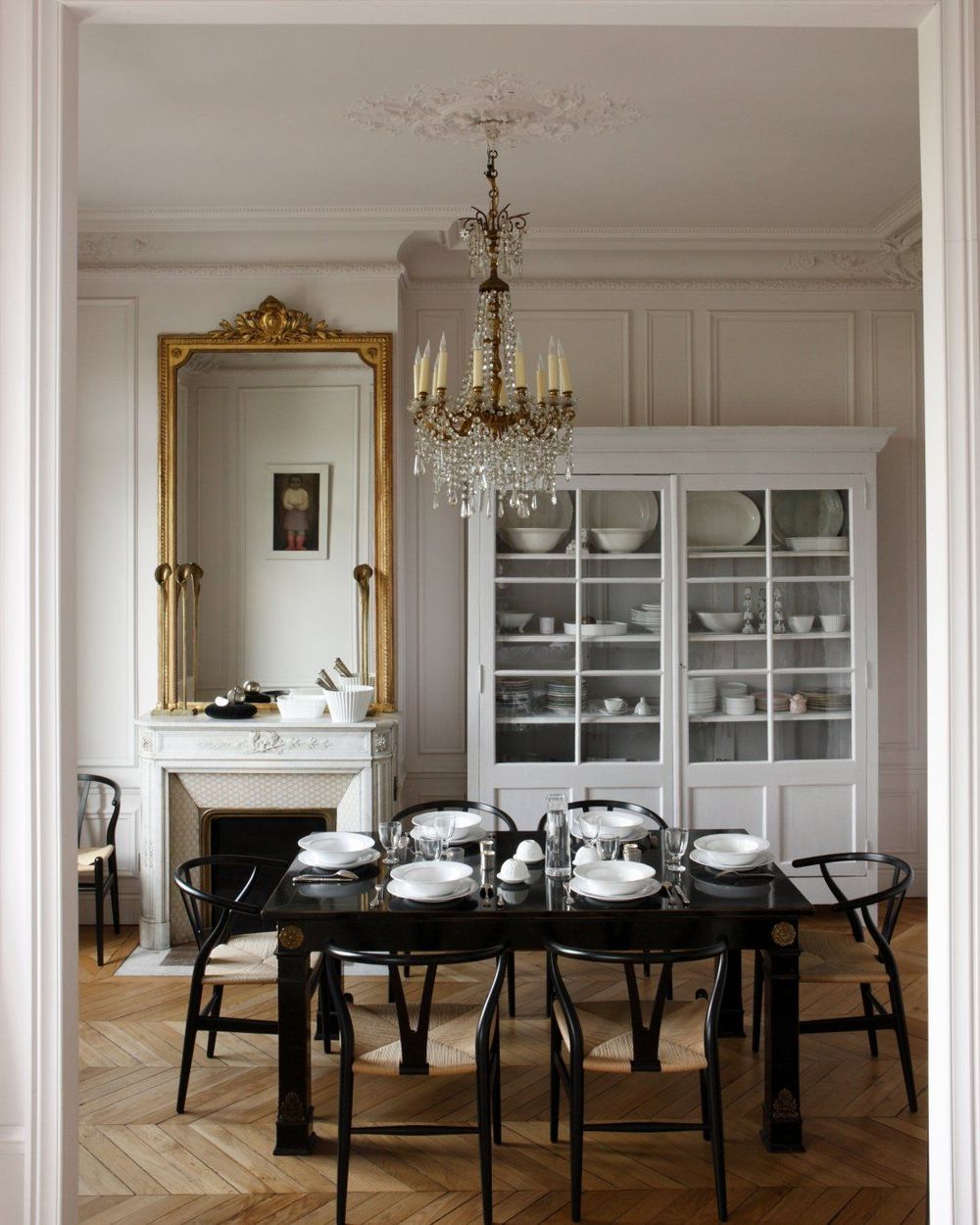 20. Breuer chairs and oval marble dining table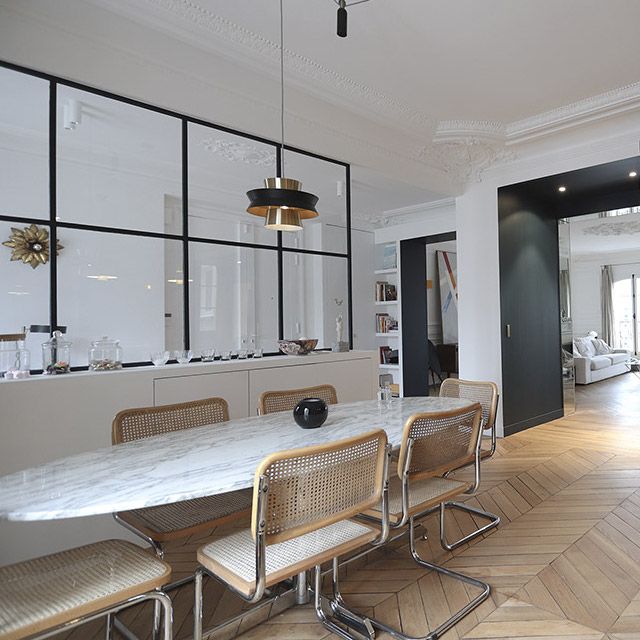 21. Mid-century modern chairs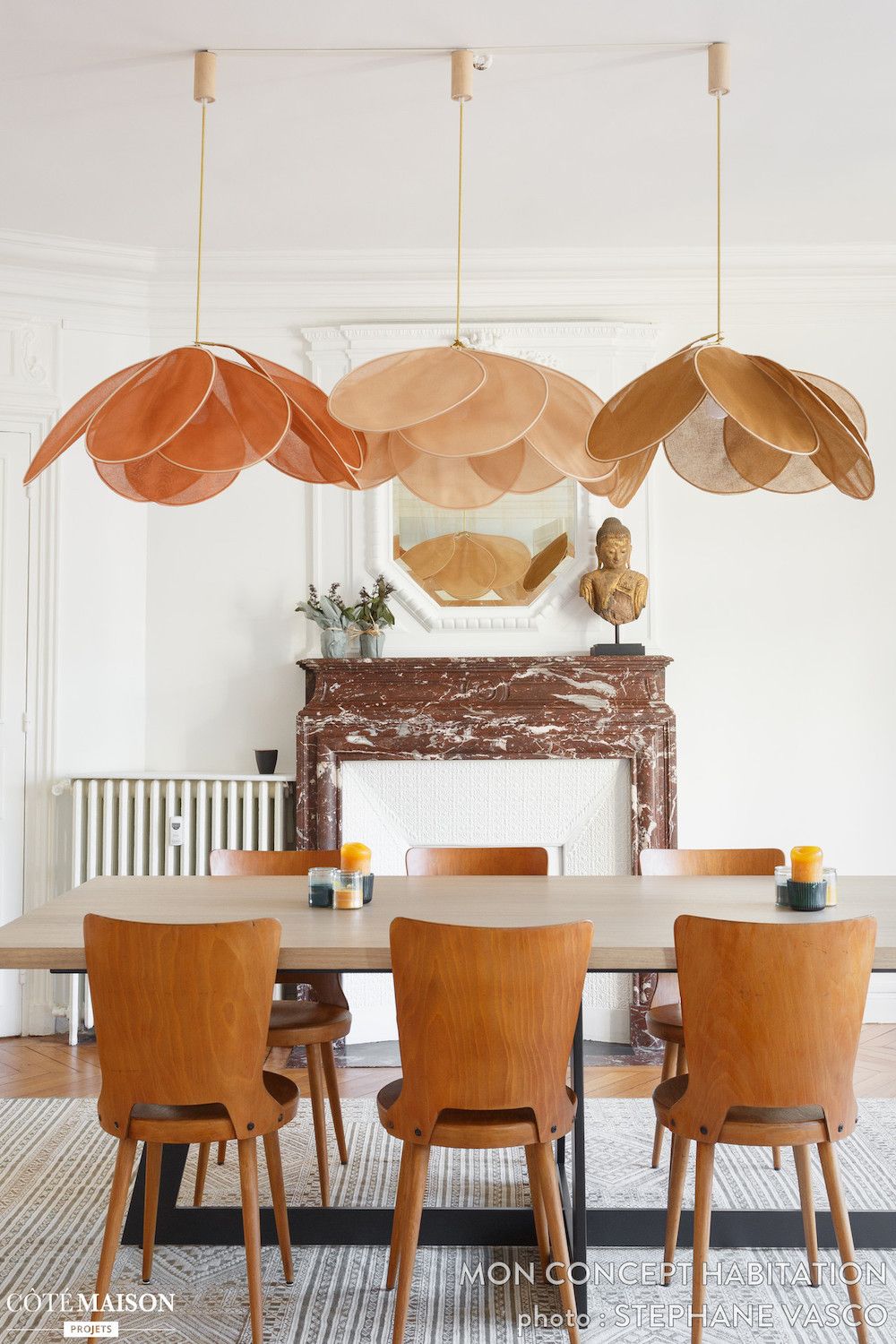 22. Bookshelf wall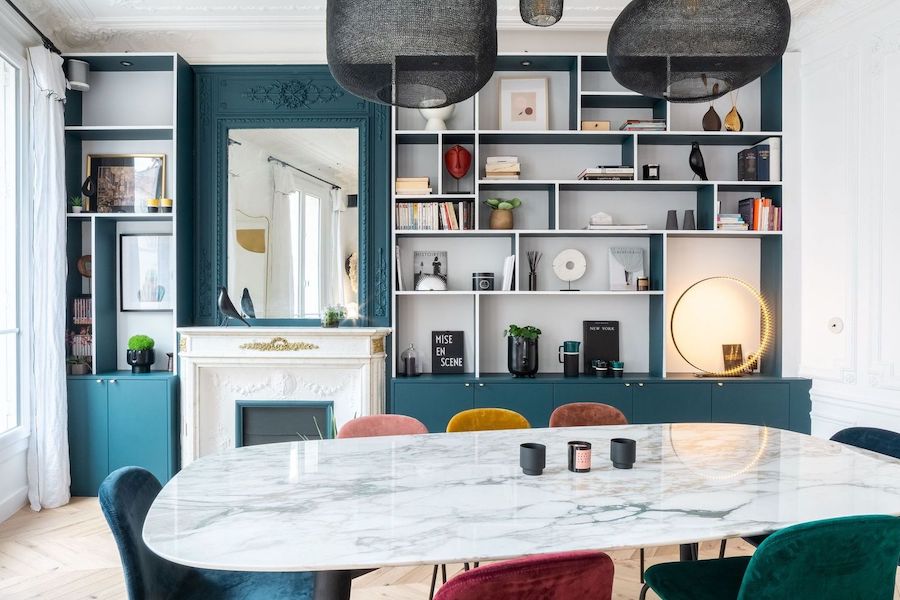 23. Brown table, black chairs, and white rug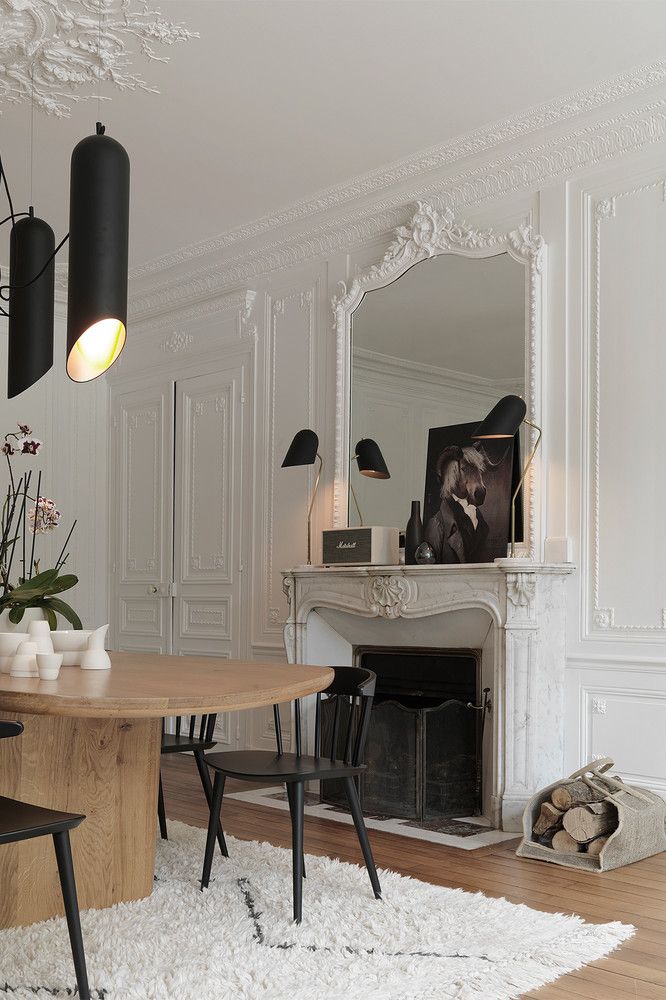 24. (removed)
25. Mismatched chairs and sheepskin seat cushions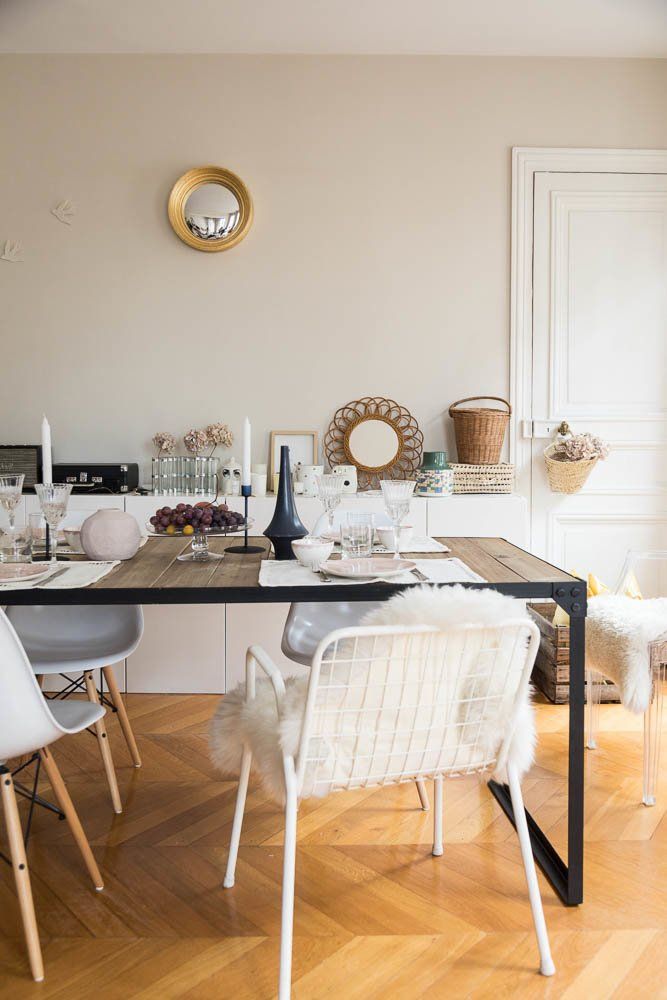 26. Mid-century glass ball chandelier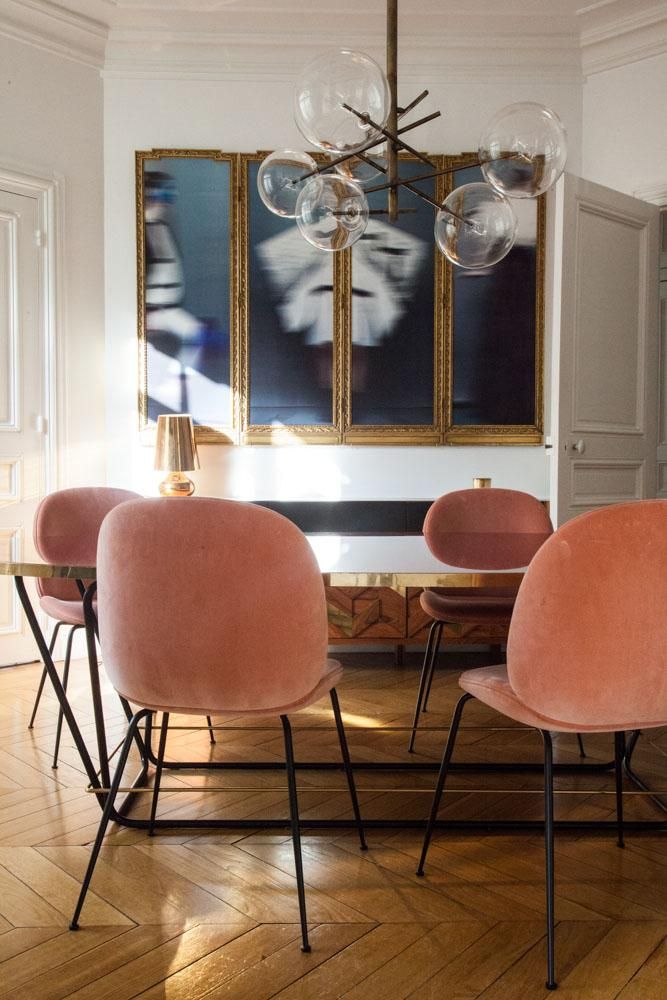 27. Mid-century modern chairs and bookshelf
28. Jean Prouvé chairs and Serge Mouille lamp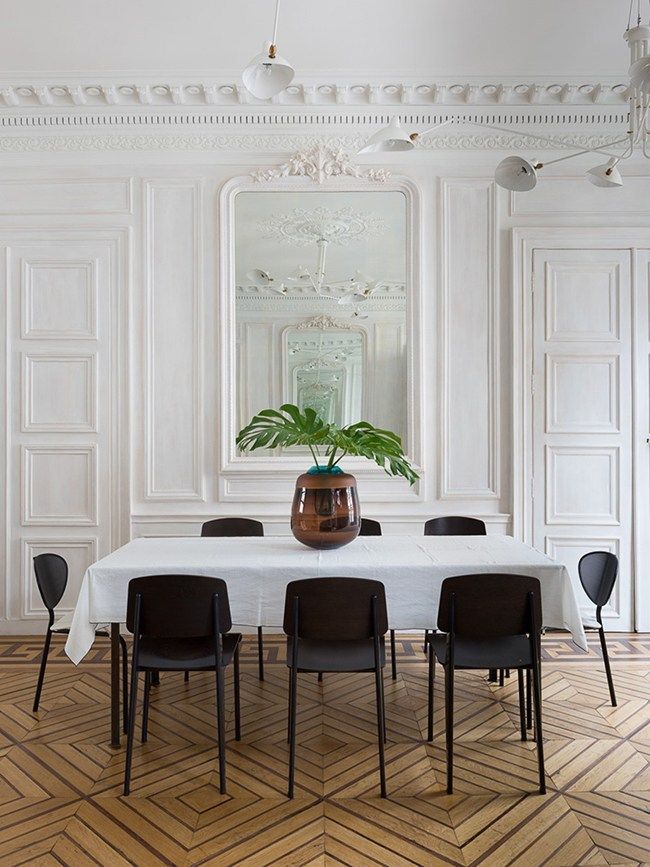 29. Mint walls and thrifted dining chairs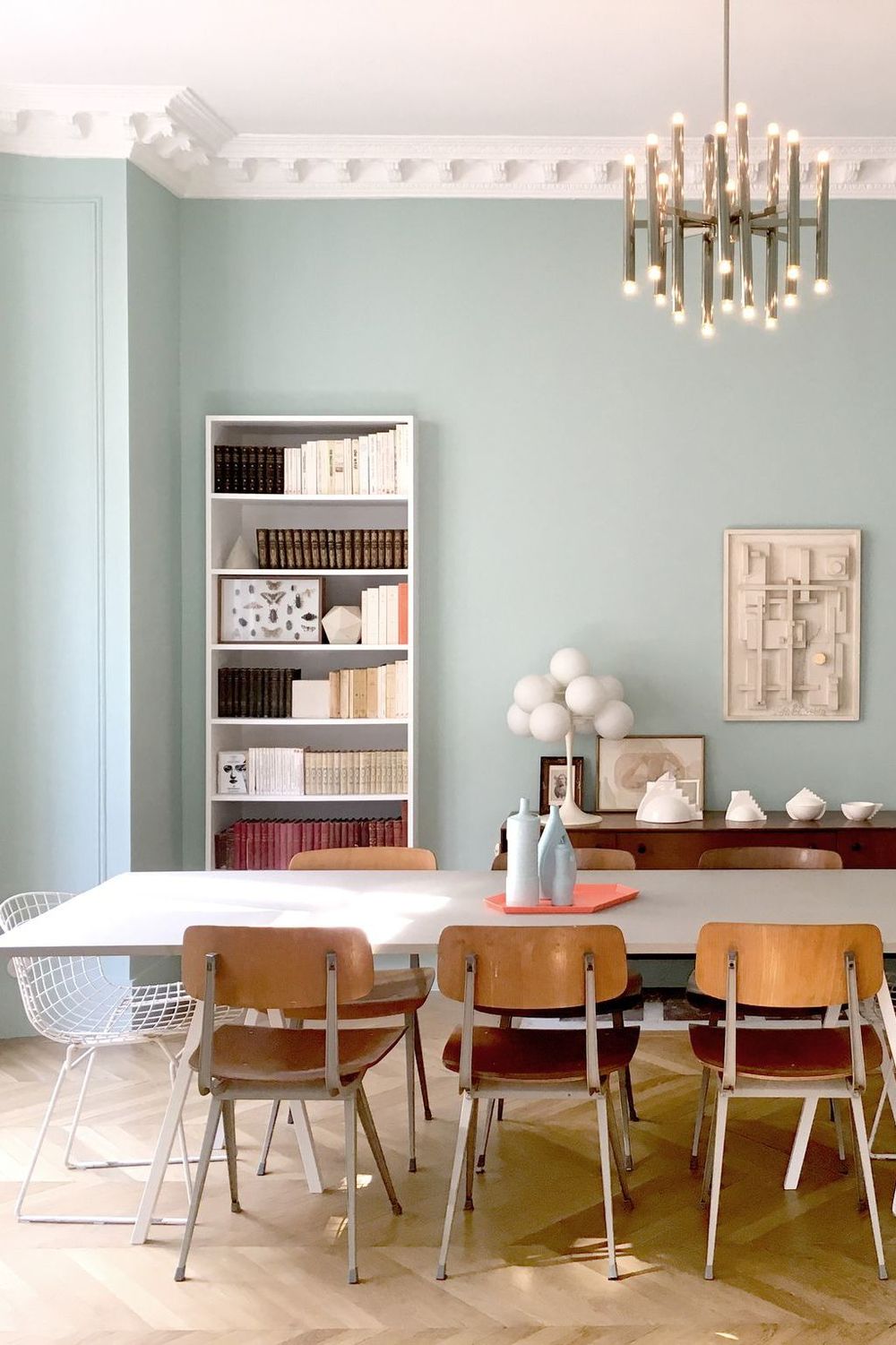 30. Turquoise velvet dining chairs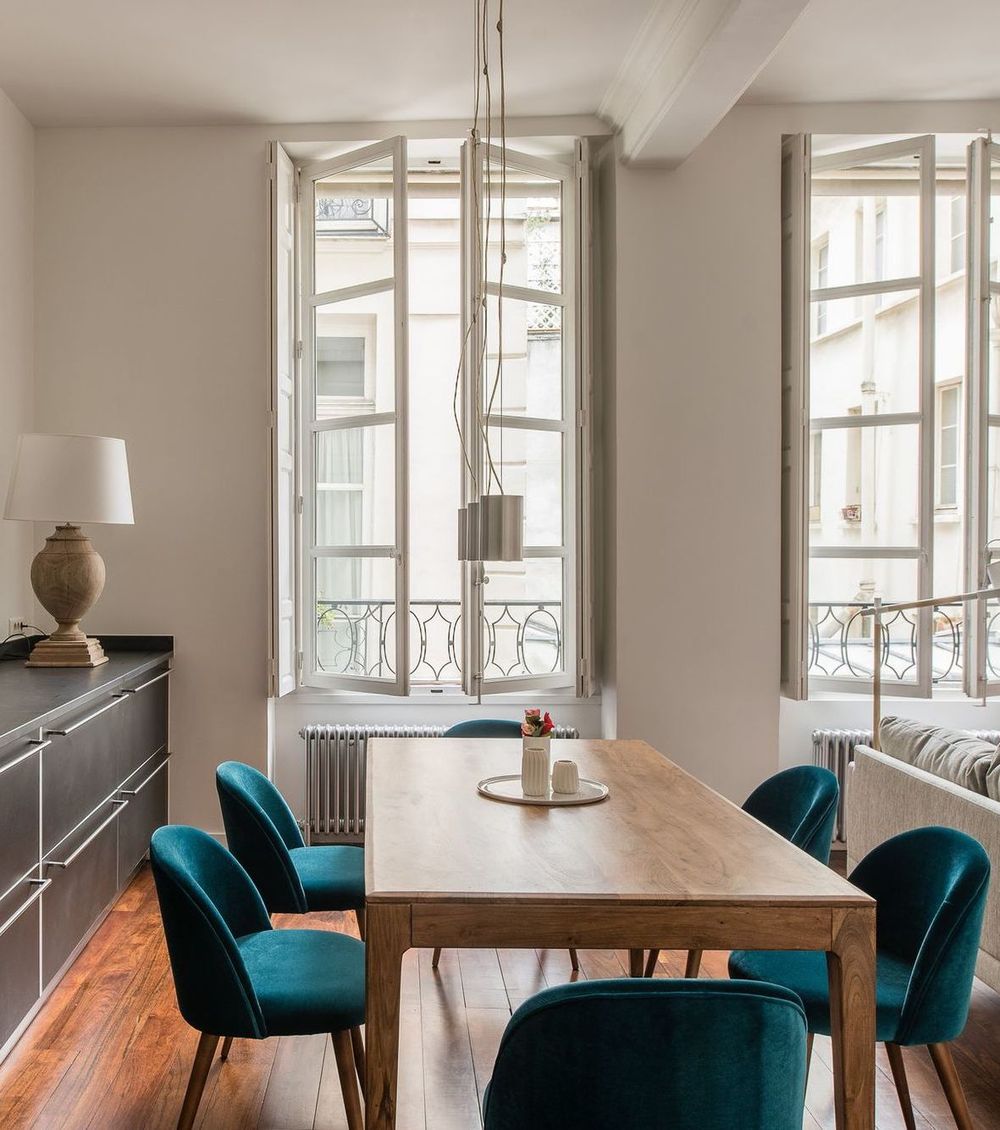 31. White tulip chairs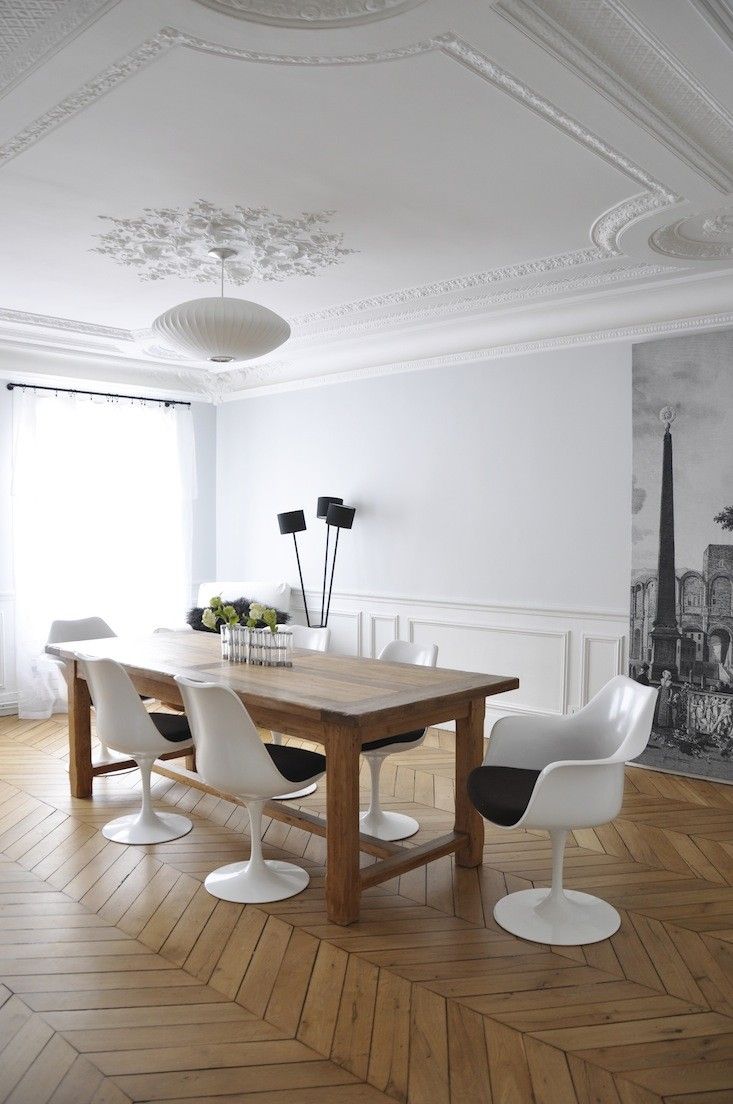 More Parisian Apartment Decor Inspiration
Looking for more Parisian apartment decorating ideas? We've got plenty for you!