Mid-century modern nightstands are one of the essential pieces of bedroom furniture for your mid-mod home. If you love the mid-century modern style, then a beautiful wood nightstand might be on your mind! Mid-century furniture design is characterized by its simple shapes and functional features.
Mid-Century Modern Nightstands
What does a mid-century nightstand look like? These beautiful pieces of furniture are most often made of wood. You can get a dark wood for true mid-mod style, or opt for a more modern white wood. Black wood will create a dark effect, and light beige wood will evoke a Scandinavian feel to your space.
Whatever finish you choose, these nightstands will be one of the most functional pieces you will own. With simple straight legs, drawers and shelves, each of these nightstands for the bedroom will provide plenty of storage space for your bedtime essentials.
Some ideas for what to keep on your nightstand include: a lighting source for reading, any books you enjoy, magazines, a candle, a small house plant, picture frames, night creams, and more. I like to keep my phone on my nightstand so I can find it easily if I wake up in the middle of the night and when my alarm goes off in the morning!

I love this simple wooden one-drawer mid-century nightstand, with shelving space below. This is a great way to show off your personality and decor while keeping certain items hidden.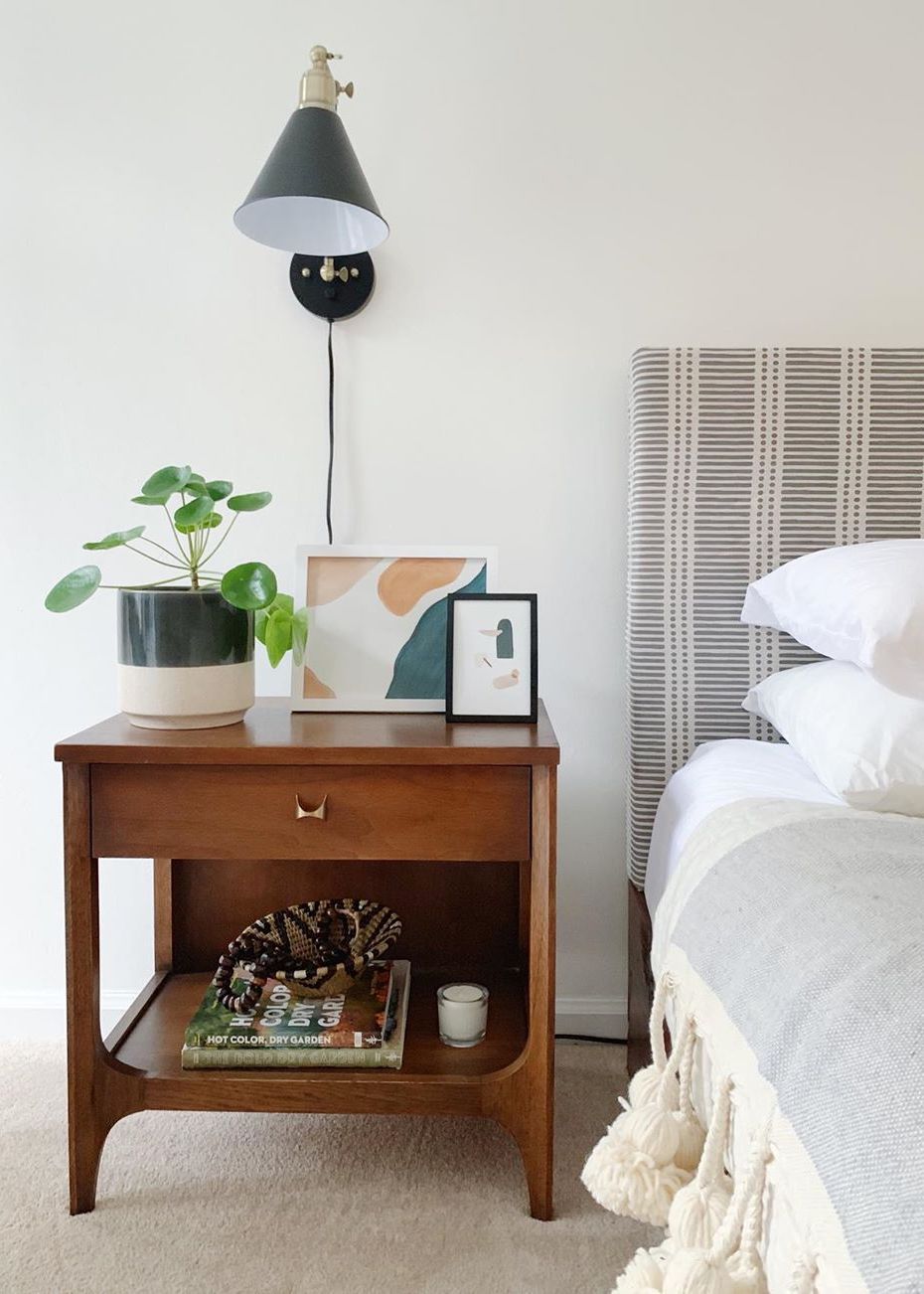 I hope this post helped you find the retro nightstand of your dreams!
More Mid-Century Modern Decor Ideas
If you love the mid-century modern decorating style, then don't miss our other articles on this topic! We just love the simple, chic, and retro design of mid-mod decorating.
Did this post help you find the mid-century bedside table of your dreams? Let us know your thoughts about our selection in the comments below.