If you dream of Mad Men and can't get enough of Palm Springs, then mid-century modern dressers might be on your mind, too.
Mid-century modern home decor brought a refreshing simplicity to American furniture design in the 1950s and 1960s. People started appreciating natural materials and clean, simple designs. This style was heavily influenced by the practicality of Nordic design.
Mid-Century Modern Dressers
If you know you want a mid-century style dresser for your bedroom, then the good news is that there are plenty of dressers to choose from. The bad news is that you'll have a hard time narrowing it down to just one dresser!
Dressers crafted in the mid-century modern design style are typically made of solid brown wood. They are often finished in a warm chestnut brown color or a dark brown, nearly black wood. You can also find them in pearly white finishes.
While the price of an authentic vintage mid-century dresser can easily surpass $1,000, you can find plenty of affordable replicas from home furniture retailers. We've linked the best ones for you below!
Quick Links
Don't have time to read the post? Check out our top three mid-mod dresser recommendations here:
Without further ado, here are our favorite mid-century dressers for your space!

Dressers are key parts of your bedroom furniture set-up and they serve a practical use in storing clothing like sweaters and underwear. Be sure that the dresser you choose for your bedroom has ample storage for your needs!
Styling a Mid-Century Dresser
We love this gorgeous rectangular mid-mod dresser in white. The long rectangular handles give the design of this dresser a geometric feel.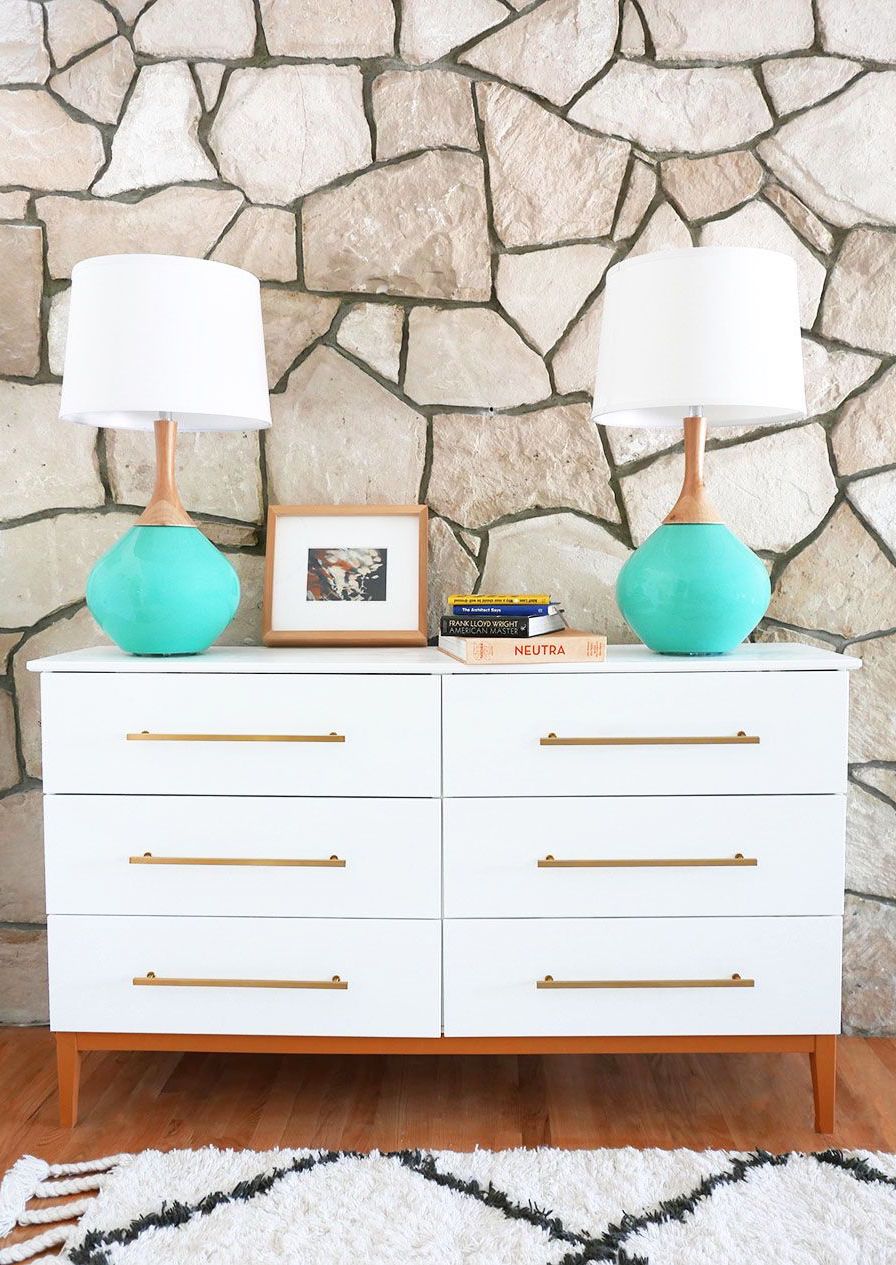 This is a more classic mid-century modern style dresser, finished in a warm brown color. It has gently rounded legs and small knobs for pulls. This is a super clean and minimalist design.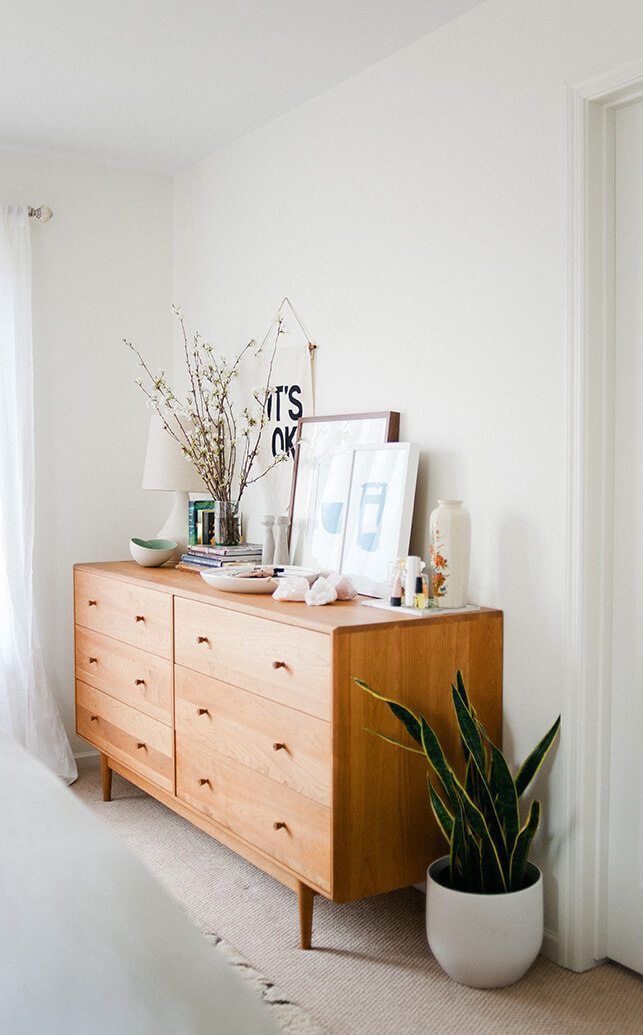 Amazon has a great selection of mid-mod dressers as well:
I hope this post helped you find the perfect mid-century retro dresser for your home!
More Mid-Century Modern Decor Ideas
We love the retro look for our homes, so we've written quite a few articles on how to get this look in your home. Check out some of our recent articles on this topic below!
Get your vintage vibe on today. Happy decorating!