Glam side tables are useful in many different areas of your home. You could use side tables next to your sofa, reading chair, or even your bed. They are practical pieces of furniture and incredibly versatile, too! If you love the glam decor style, then you will certainly need a few glam side tables as you go about decorating your space.
Glam Side Tables
We've put together a small selection of our favorite glamorous style side tables. Like all glam furniture, these glamorous side tables will have an upscale, metallic look to them. Finishes like champagne, gold, and silver are common when it comes to glam furniture and decor. The design will be feminine and classy, with an old Hollywood vibe! Let us know what you think.
Here is a gold framed side table beautifully decorated by blogger The Pink Dream in her living room. I love how the clear glass top allows you to see what's beneath! This vignette was created easily with a table lamp, gold leaf sculpture, stack of books, and a clear vase with pink flowers! It looks very easy to recreate in your own home.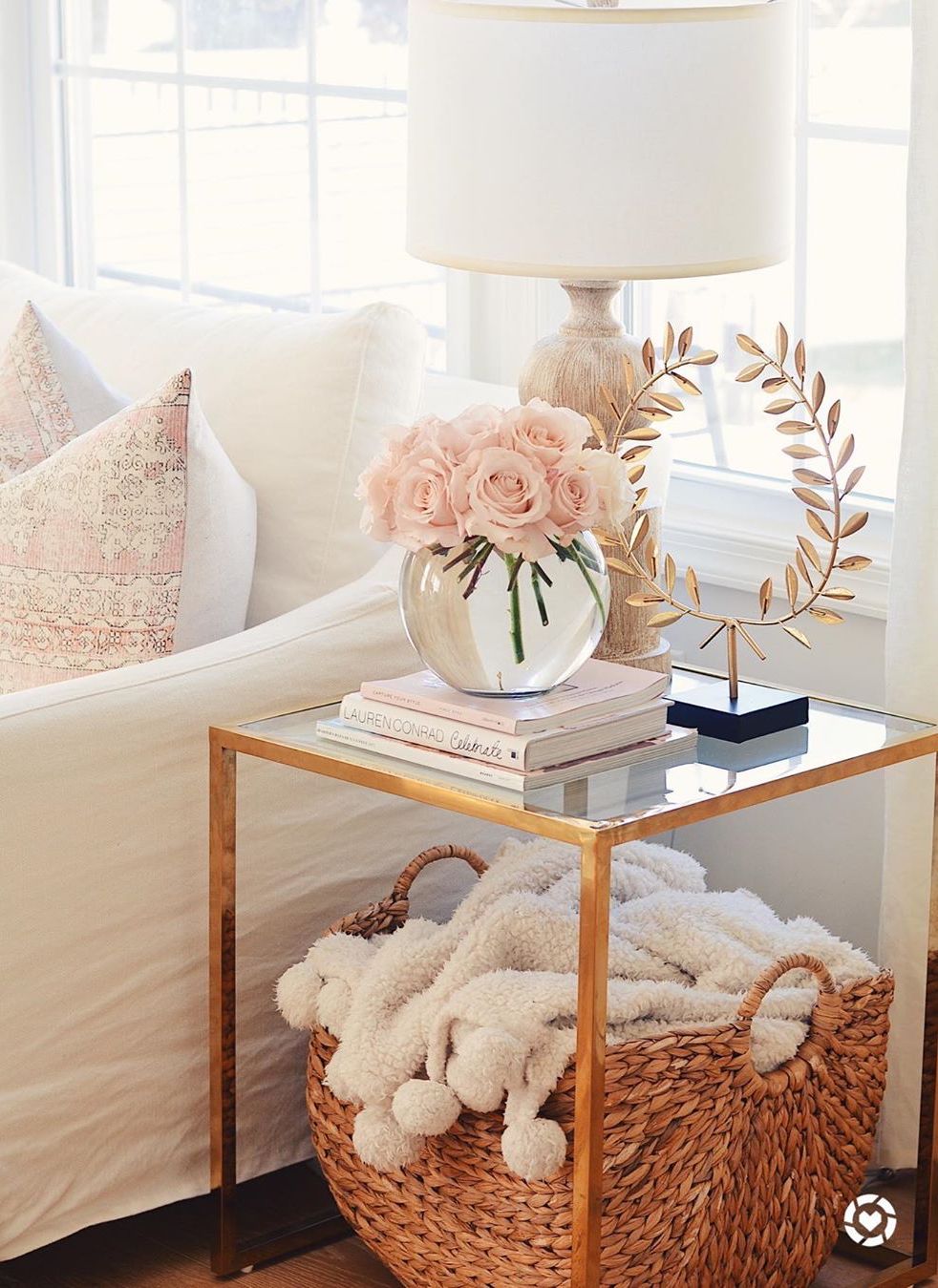 More Glam Decor Ideas
If you love glamorous decorating then don't miss our other articles on this popular home decor style!