The Saarinen dining table is a modernist furniture design created by Finnish-American architect and designer Eero Saarinen in the mid-20th century. Saarinen was born in Finland in 1910 and immigrated to the United States with his family in 1923. He studied architecture at Yale University and later worked with his father, Eliel Saarinen, a prominent architect and designer.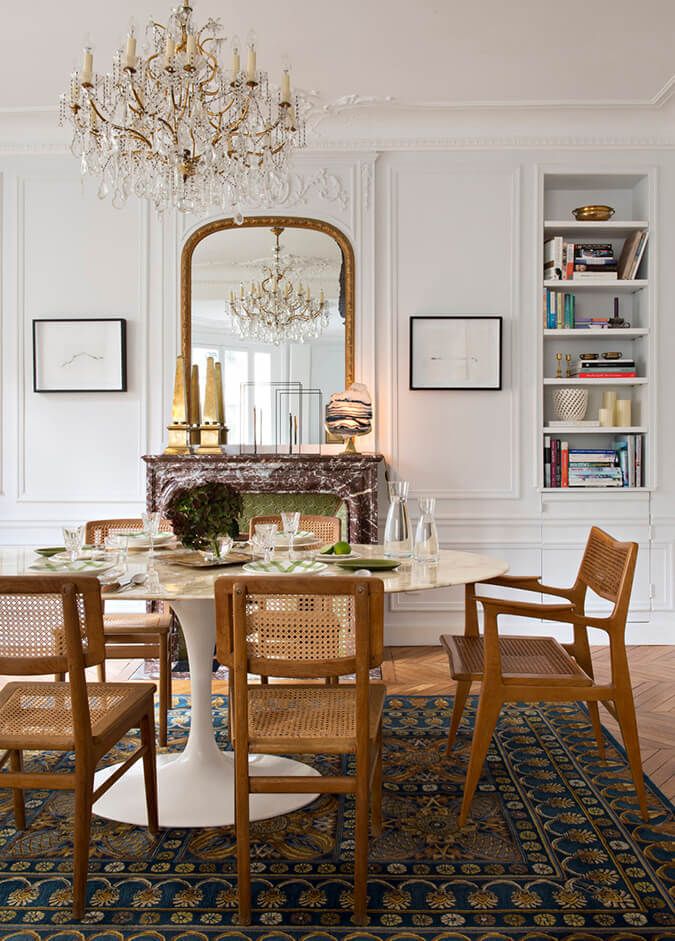 In the 1940s, Saarinen began designing a series of furniture pieces, including the Saarinen Dining Table, which was created for furniture manufacturer Knoll in 1956.
The table features a minimalist, sculptural design with a round or oval top and a single, pedestal base. It was designed to be a solution to the problem of "the slum of legs" that Saarinen felt plagued modern furniture. It's also called a "tulip table" as the singular base resembles the tulip flower. It comes in both oval and circle shapes.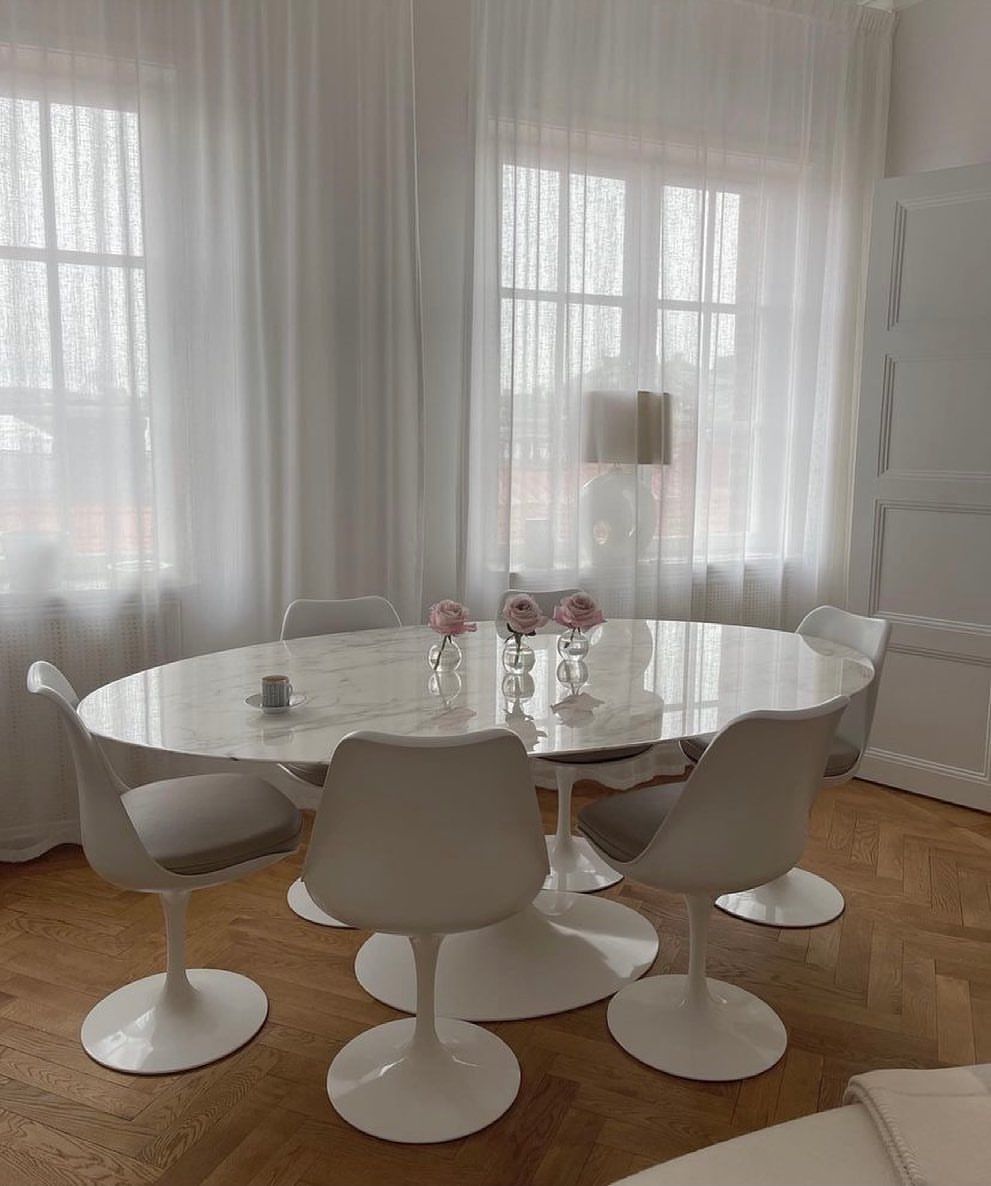 The Saarinen Dining Table quickly became a popular and iconic piece of furniture design, with its elegant, understated style and versatility. It has been used in many settings, from homes to offices to public spaces, and has been reproduced in various materials, including marble, wood, and laminate.
Saarinen went on to design other furniture pieces, as well as numerous architectural projects, including the Gateway Arch in St. Louis and the TWA Flight Center at JFK Airport in New York. He passed away in 1961 at the age of 51, but his legacy as a designer and architect continues to be celebrated and studied today.
Where to Buy the Saarinen Dining Table
The Saarinen dining table is still manufactured by Knoll. The best places to buy it are Design within Reach, 2Modern, or Lumens which all sell authentic Saarinen dining tables. These genuine pieces cost a pretty penny, but at least you know they're original.
Saarinen Dining Table Replicas
If you don't have the budget to spend thousands on this classic dining table, there are tons of similar Saarinen Dining Table replicas you can buy for much cheaper. The best Saarinen Dining Table alternatives and dupes can be bought at Interior Icons and France and Son, but other furniture stores like Crate and Barrel, Williams Sonoma, Pottery Barn and Wayfair sell similar alternatives.

What are your thoughts on the iconic Saarinen dining table?