Block marble coffee tables are solid marble coffee tables that come in the shape of a rectangle. They are also called plinth coffee tables and can come in different materials, but marble is the most beautiful.
I've seen this style of the coffee table pretty often lately. I most often spot them in Scandinavian style living rooms or minimalist homes.
Marble block coffee tables are simply gorgeous. The sharp edges and crisp corners probably aren't the most child-friendly but if you don't have kids, these stunning coffee tables could be right for you.
These coffee tables are quite low to the ground making them best for creating a cozy living room design.
If you want to shop for a solid block marble coffee table from the States, here are some options for buying them online!

These solid Calacatta marble tables are quite heavy and don't come cheap. Expect to spend upwards of $1,000 for a solid marble coffee table. You'll also need help carrying it as it can weigh more than 200 lbs.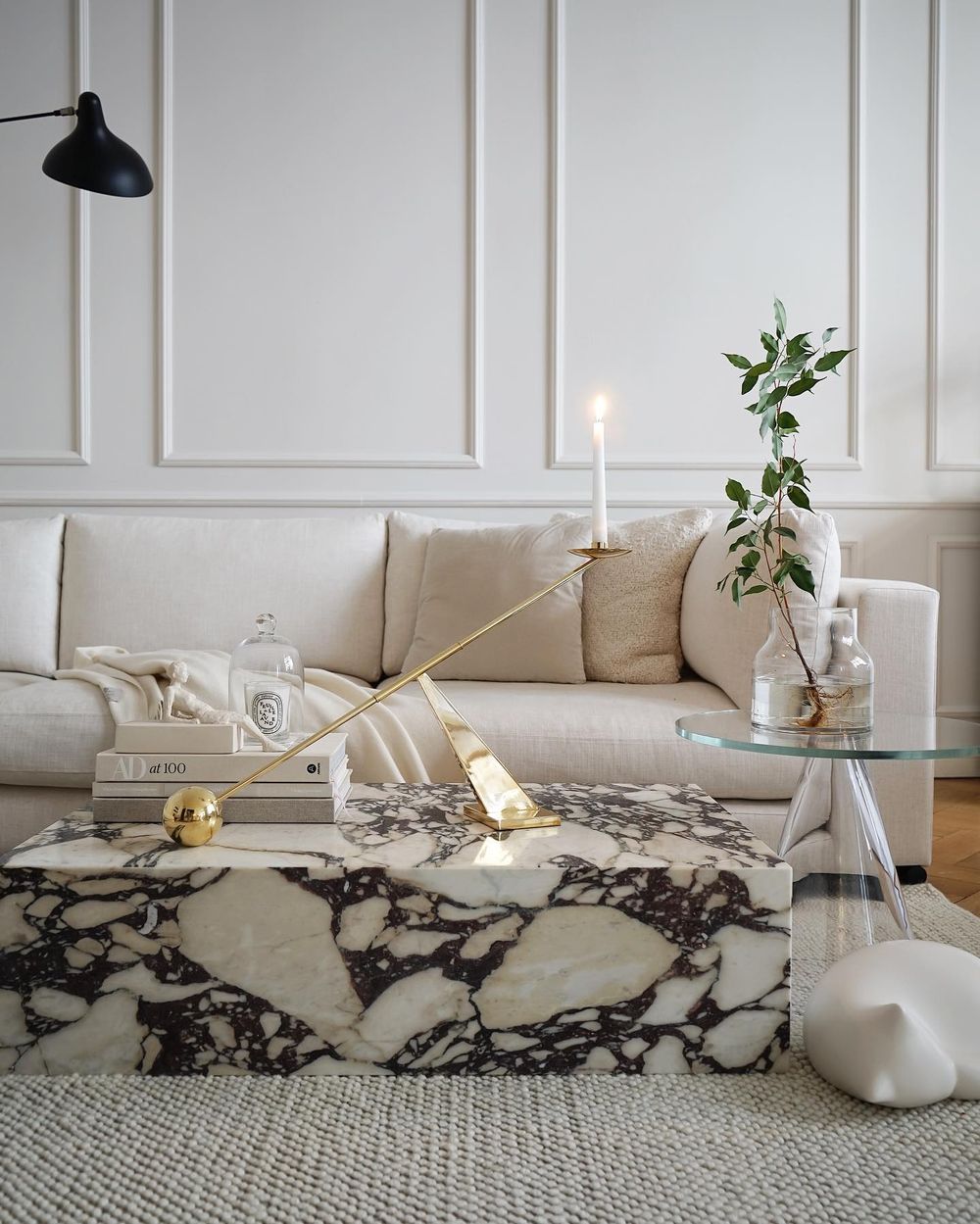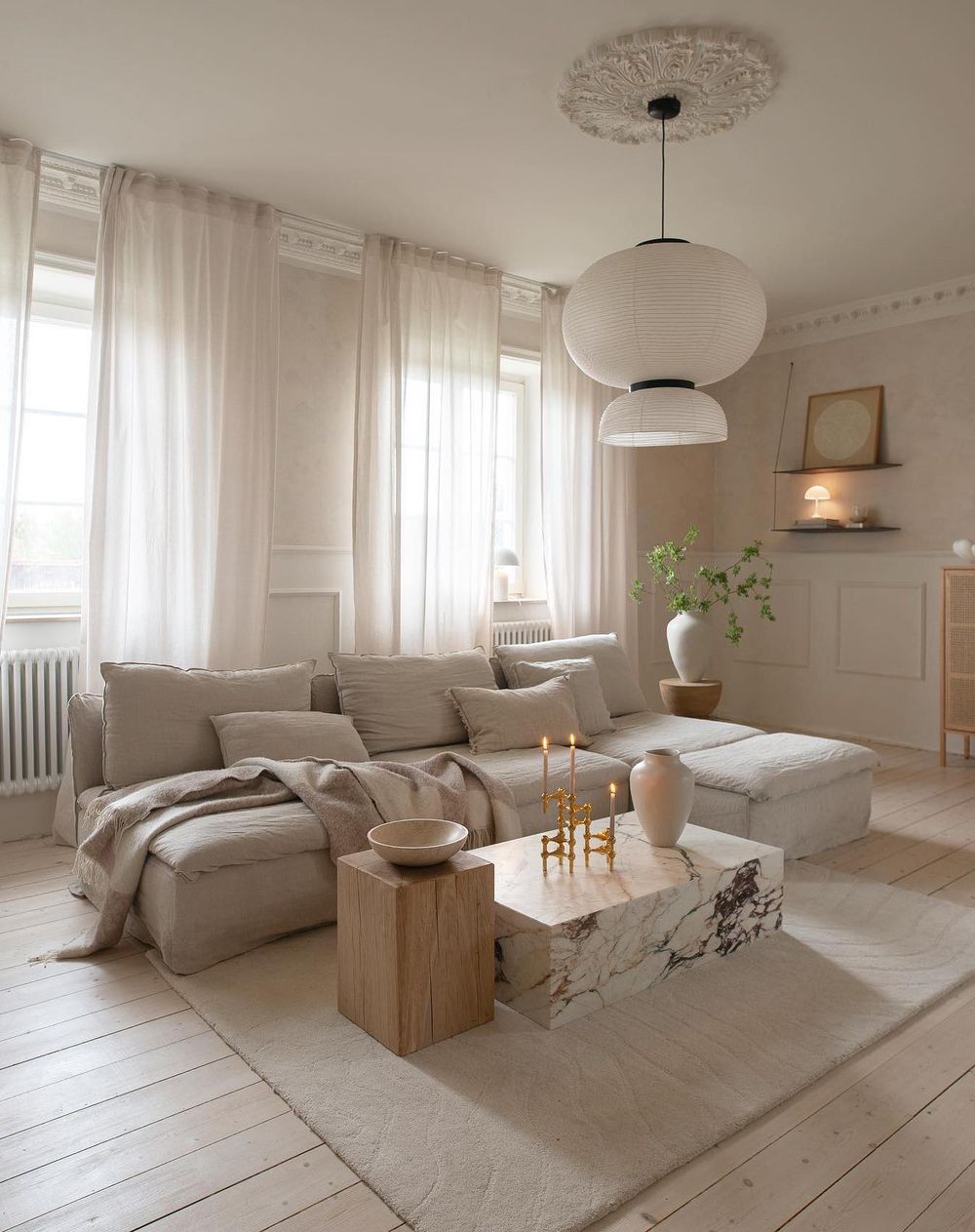 Check out more recommendations for white marble coffee tables.