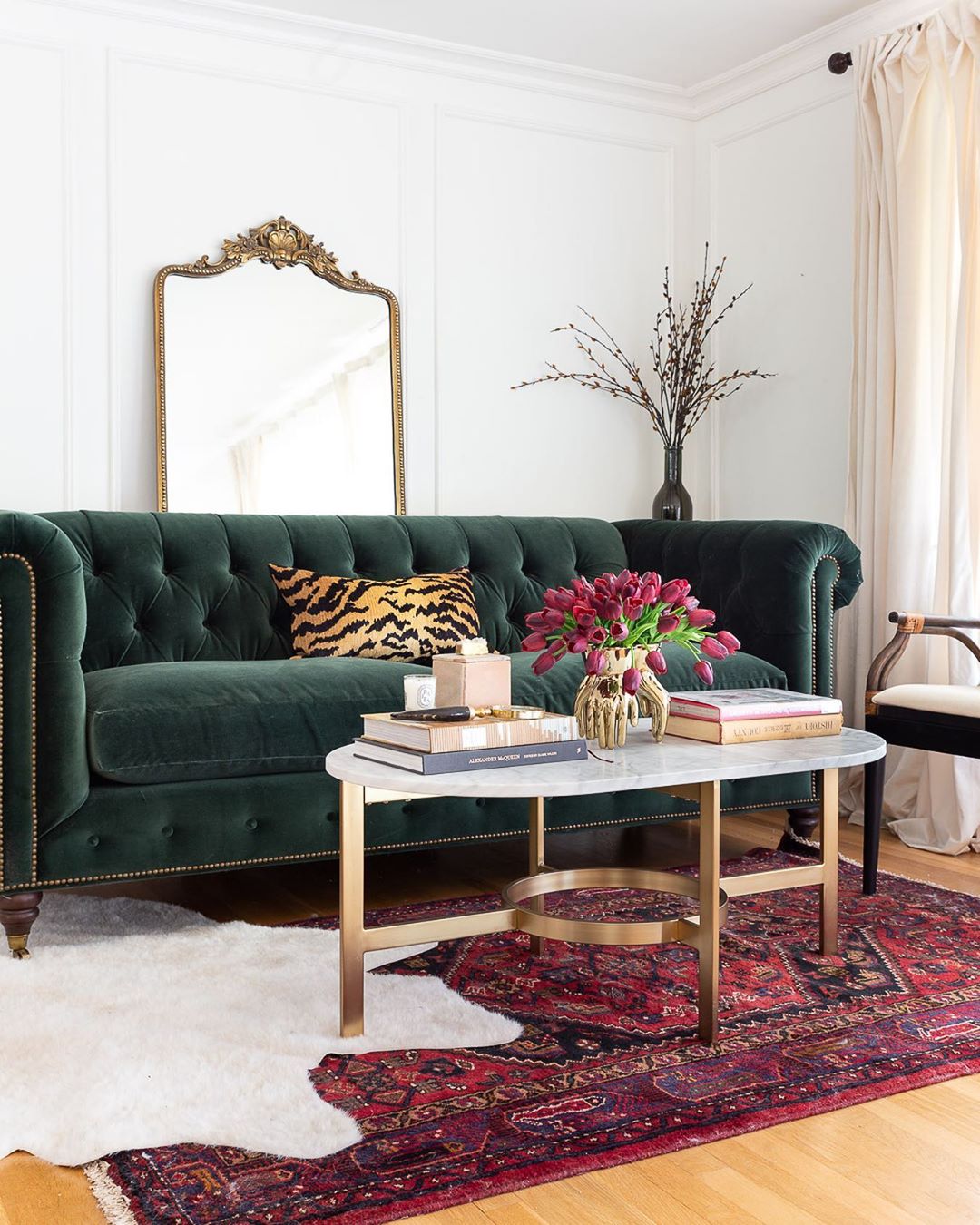 I've always loved the look of a glamorous piece of furniture. Just looking at Alisa's green velvet sofa above with studded edges makes me want to sip a glass of wine and pretend I'm a movie star! Hard surfaces are either mirrored, made of a polished marble, or a clear glass. When it comes to seating, velvet is the fabric of choice, and faux fur is often accompanied. Sofas and chairs are tufted or channeled to add a touch of elegance to the look. Brass or gold are typically the metals of choice, but you can also find lots of silver mirrored surfaces in glamorous style furniture. This type of look is inspired by the Hollywood Regency era, which dates back to the 1920s, the start of the golden age of movie-making in California!
Glamorous Furniture
Take a peek at our favorite pieces of modern glam furniture, and shop each piece using the links below the image!
Shop these pieces of furniture via the links here!

More Glamorous Decorating Ideas
Want to get the modern glam look in your home? Try these ideas, too: