French country offices are a dreamy place to get your work done from. We love French country decor because it's the perfect mix of European charm with Farmhouse rustic style. If you dream of working from the countryside of France, then this post is for you! Let's take a peek at how to decorate the perfect French country office space.
French Country Offices
Here are the most inspiring French farmhouse office decorating ideas. When it comes to your home office, it's important to consider how much work you'll need to do in this space. If you only use it occasionally, you can definitely prioritize the style you like over functionality. If you need to work from home for long hours, then consider upgrading your desk and especially your office chair to support your back. A comfortable office chair will allow you to be as productive as possible!
Two Louis Sitting Chairs
I love the idea of putting two Louis chairs for guests to sit opposite your desk.
Checkered Floors
There's something very French of checkered floors – which can work in so many different spaces, beyond the office!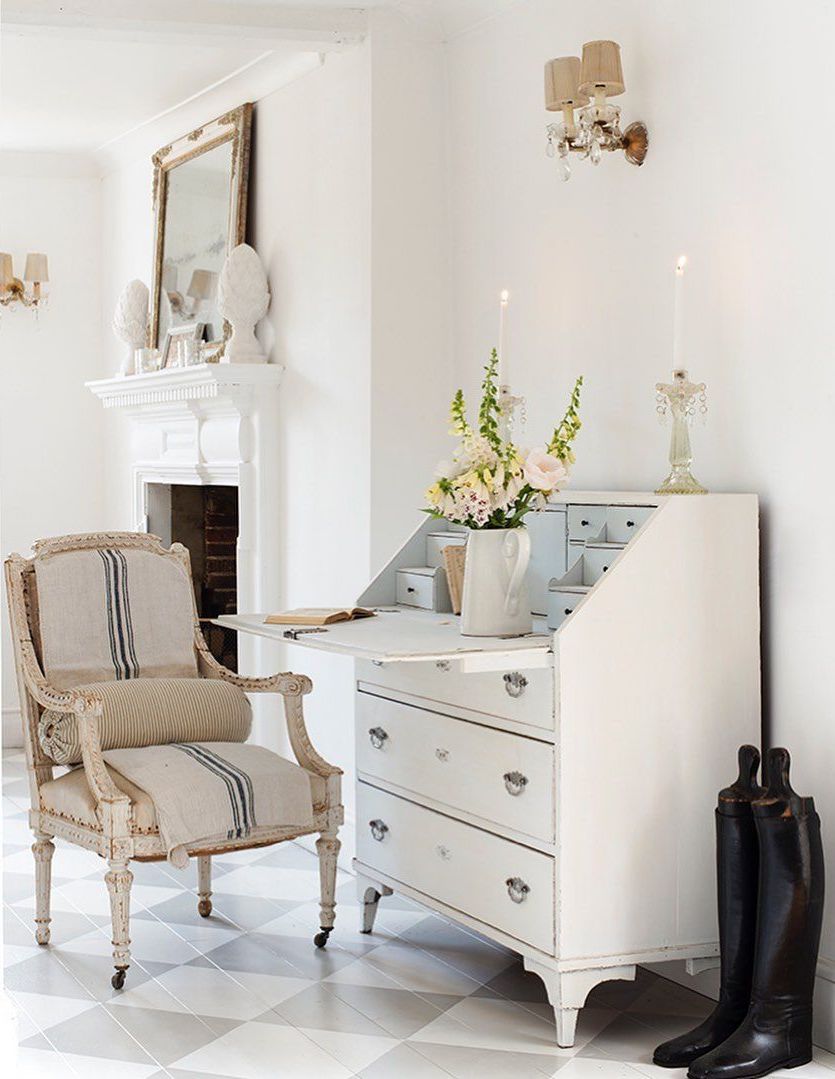 French Crystal Table Lamp
We know that crystal chandeliers are a staple of French country decorating. It's refreshing to see this style in the form of a table lamp!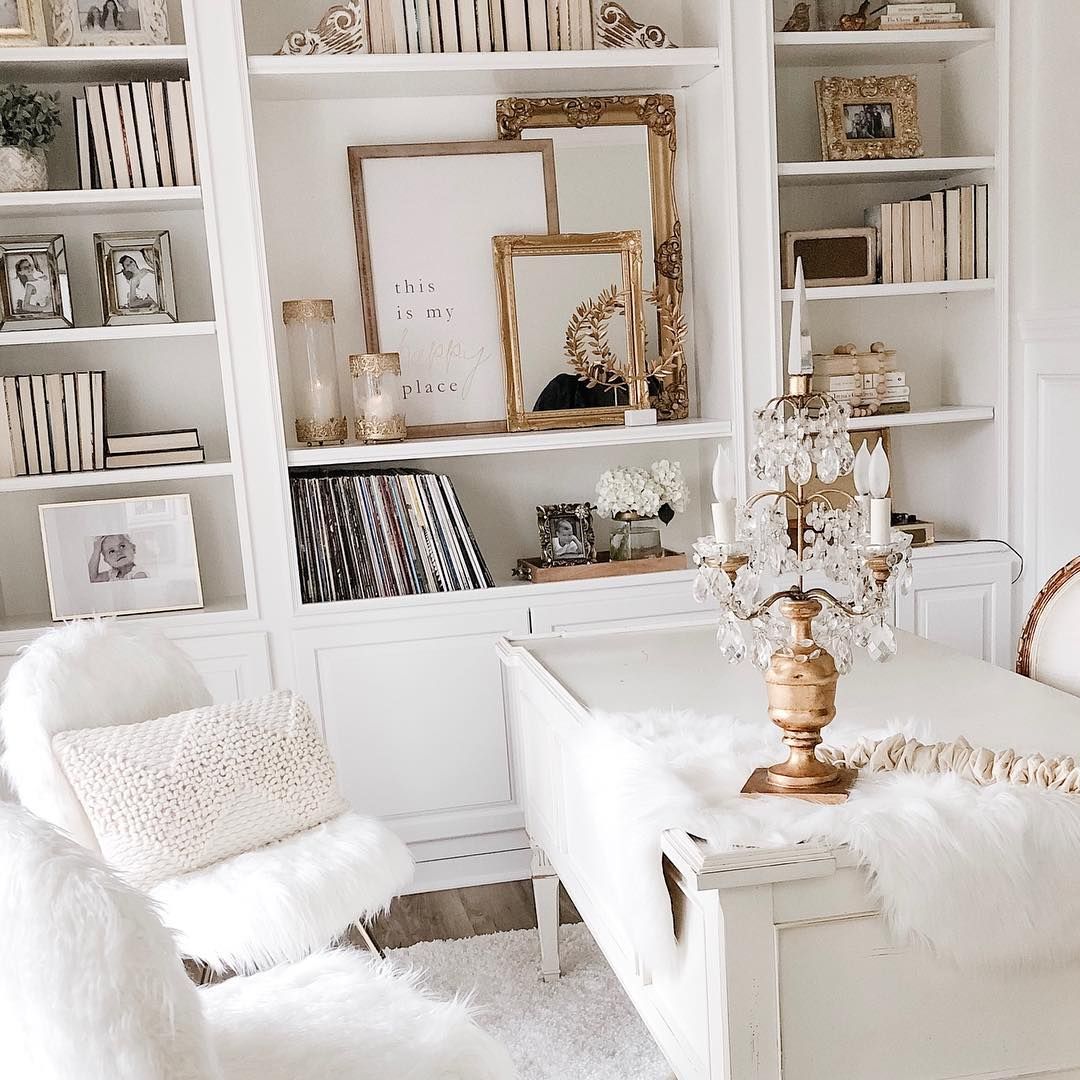 Gold Mirror Wall Decor
Gold mirrors are a classic French country decoration.
Vintage Desk
Vintage furniture is often found in French farmhouse homes. Sometimes the furniture has been passed through the generations.
Louis Armchair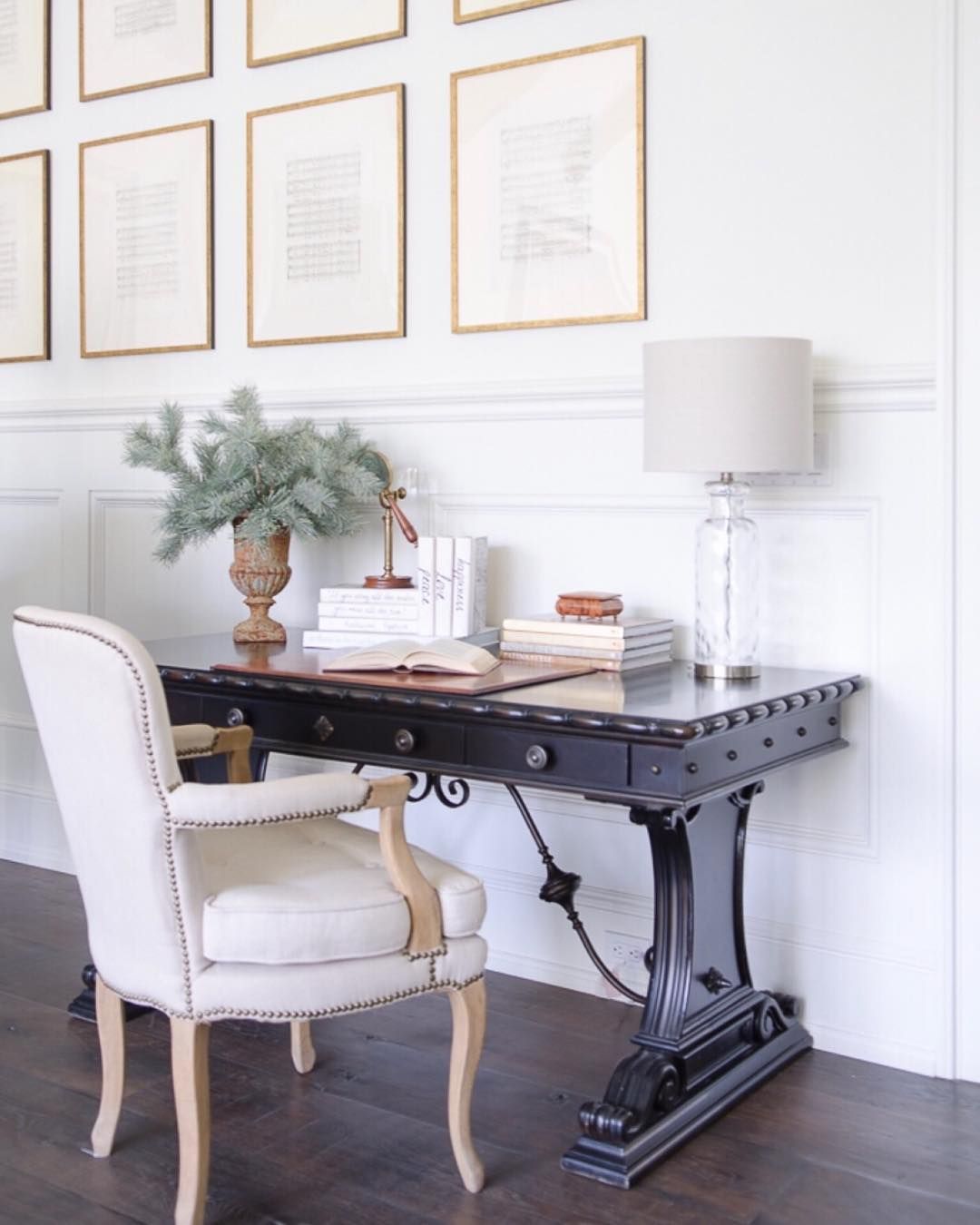 Round-back Louis Chair and Gingham Wallpaper Accent Wall
How cute is this beige gingham accent wall?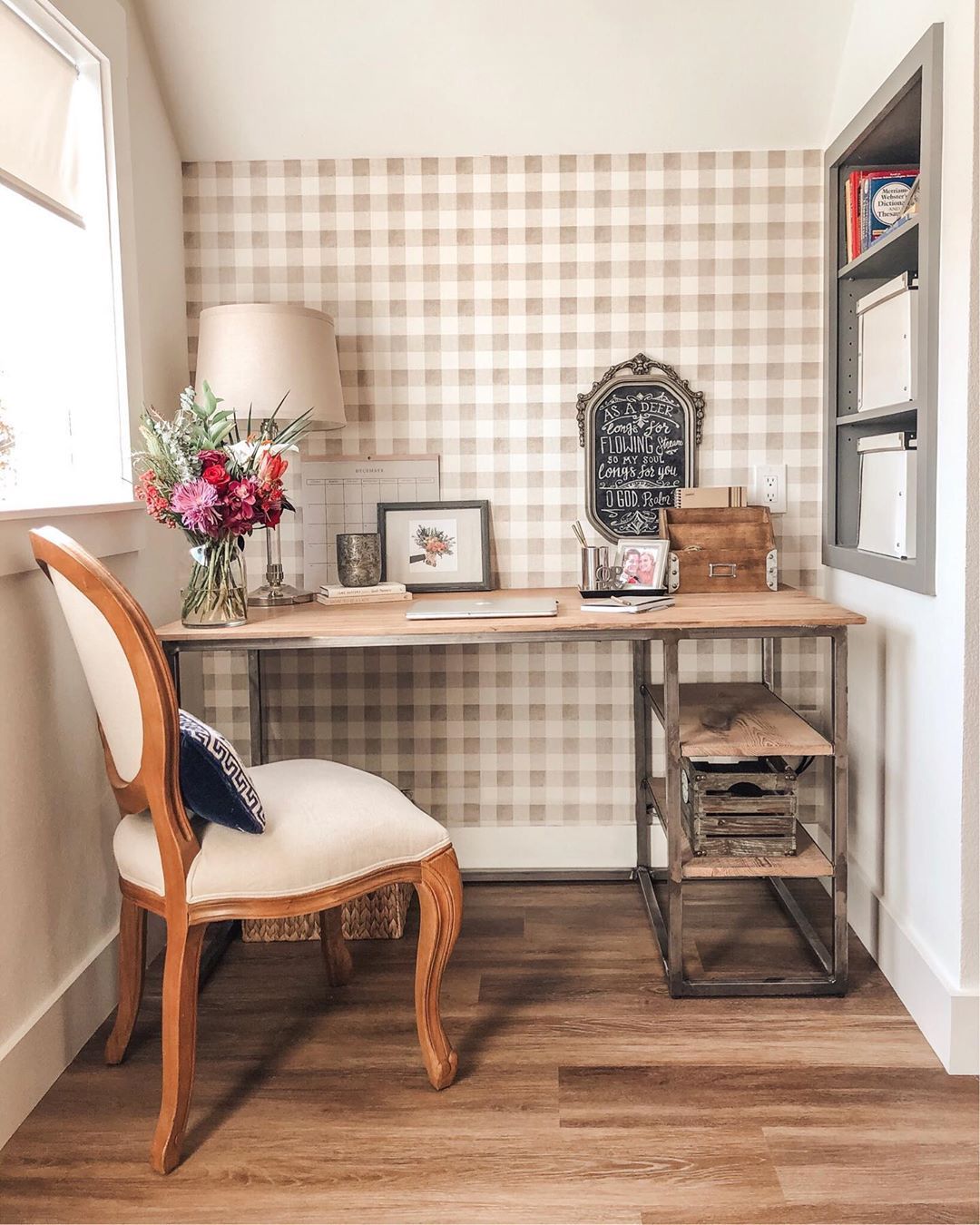 Secretary Desk
The secretary desk is a great way to save space while allowing for a home office.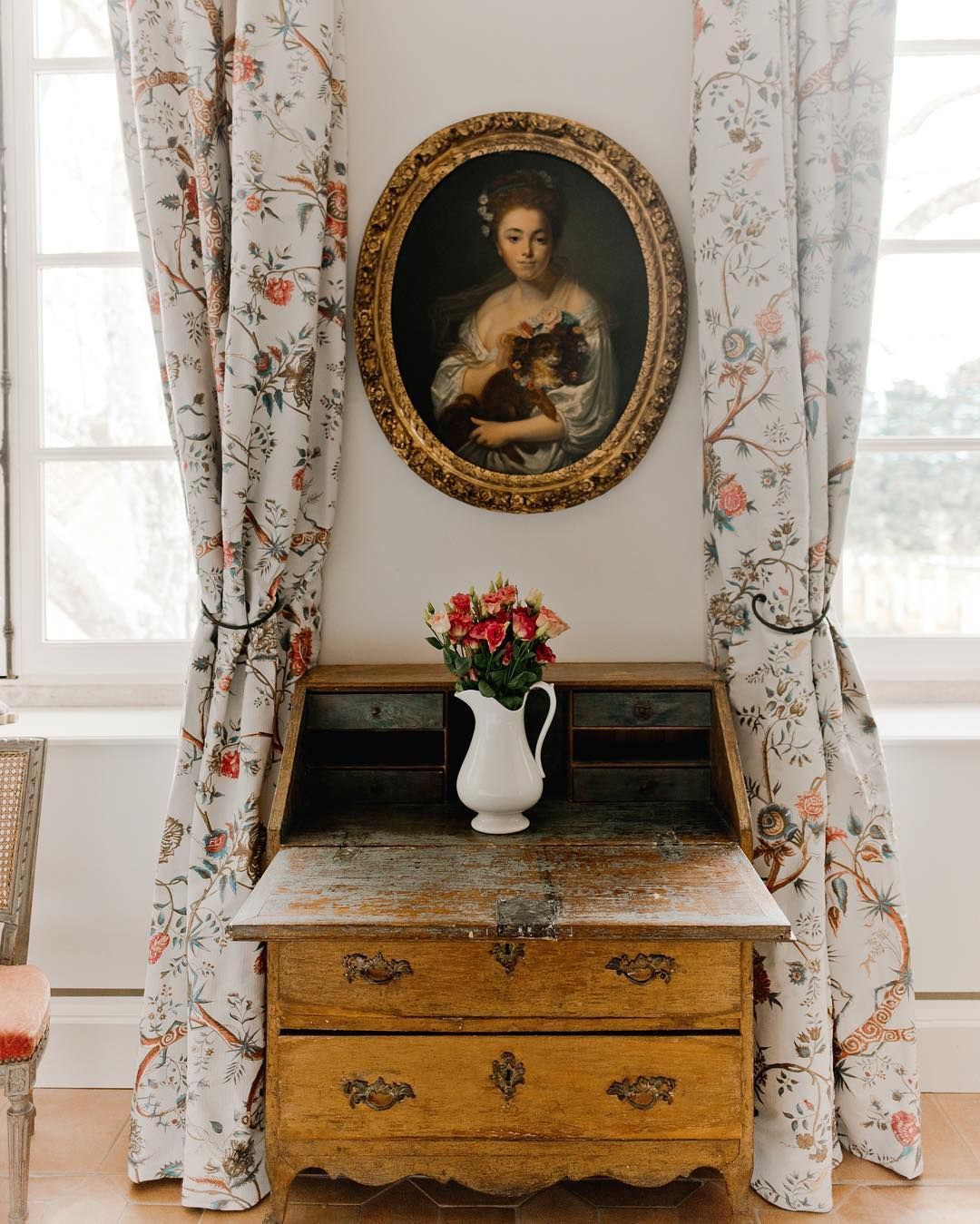 Gingham Slipcovered Side Chair
This is a beautiful gingham upholstered slipcovered side chair.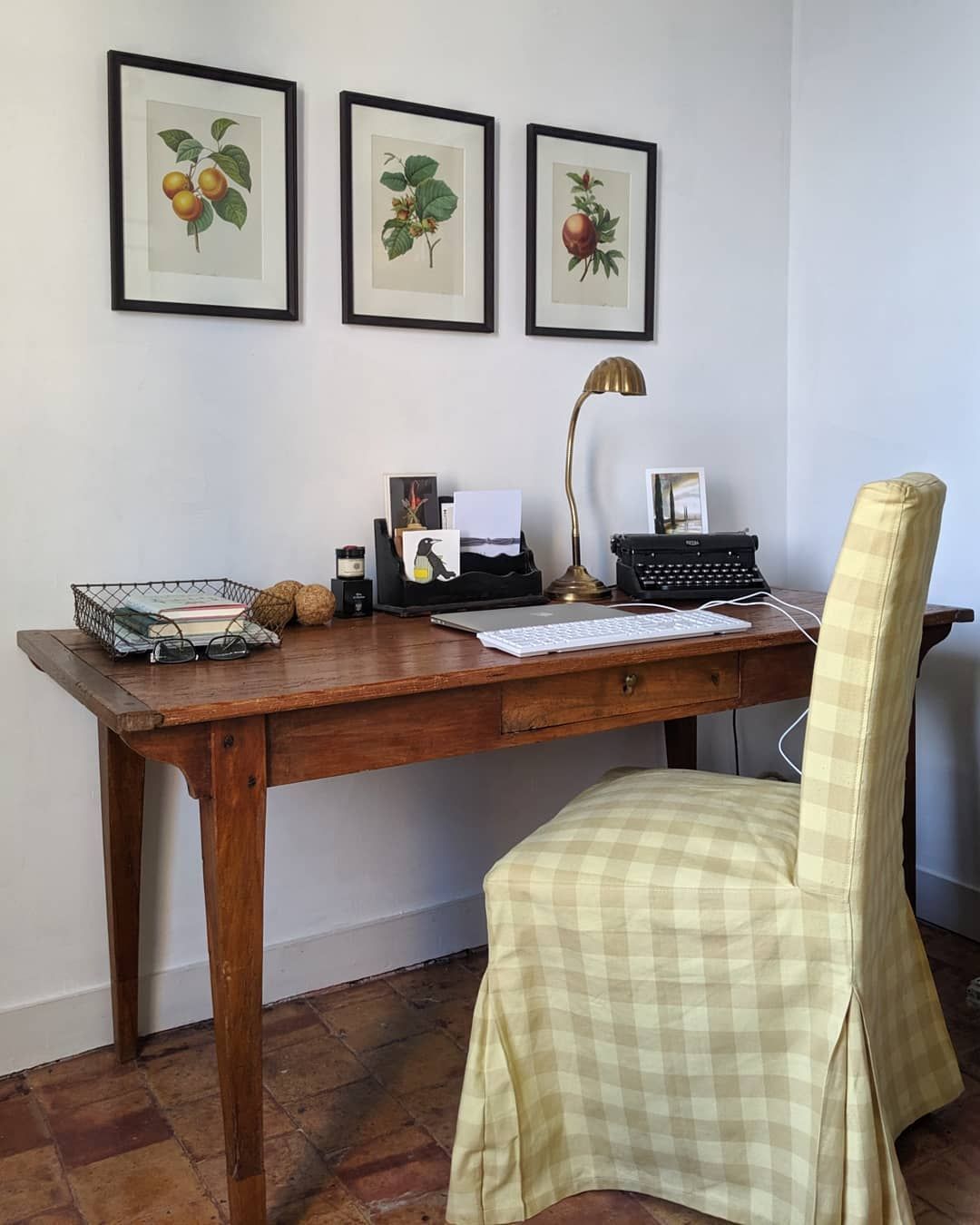 Traditional Office Chair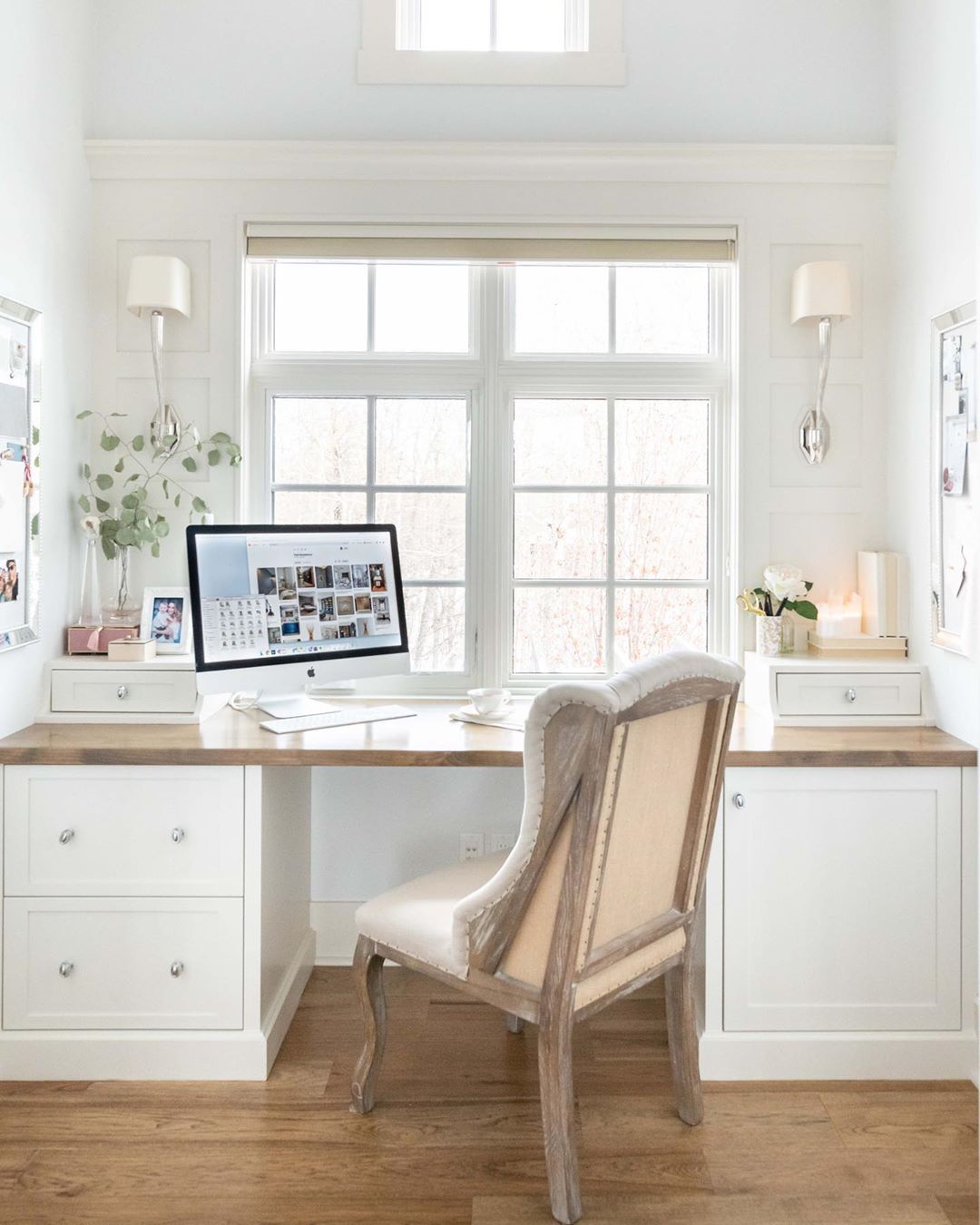 Vintage White Desk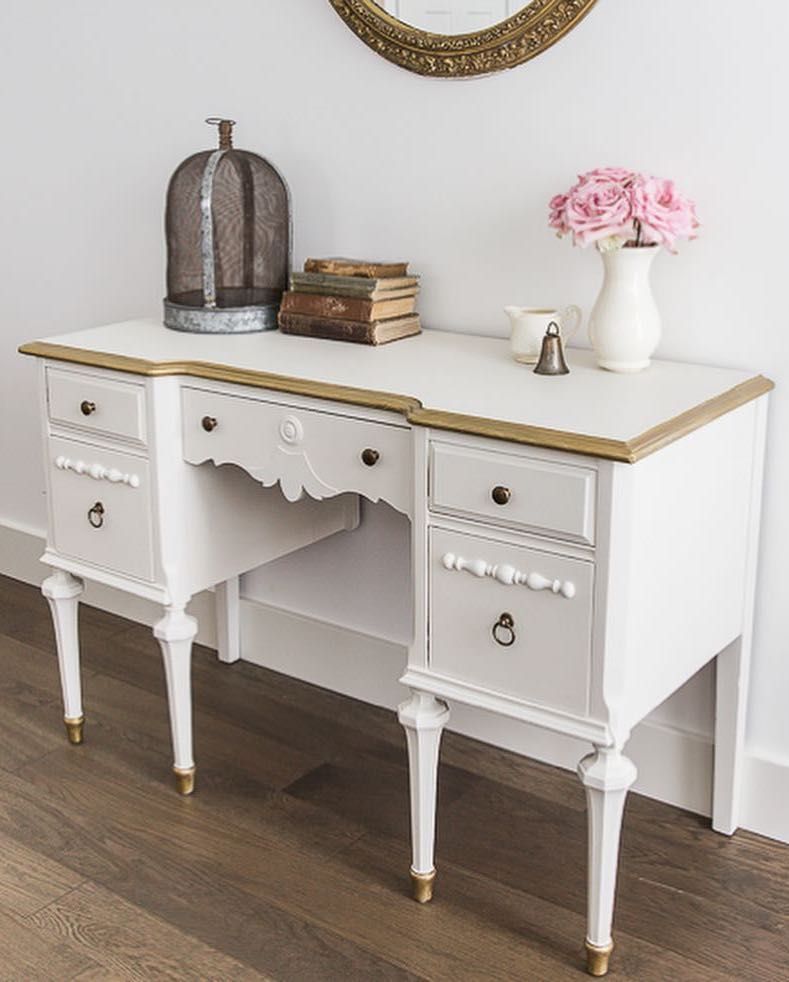 Painting wood furniture white is a great way to get the French country look without spending a ton of money.
Wood Executive Desk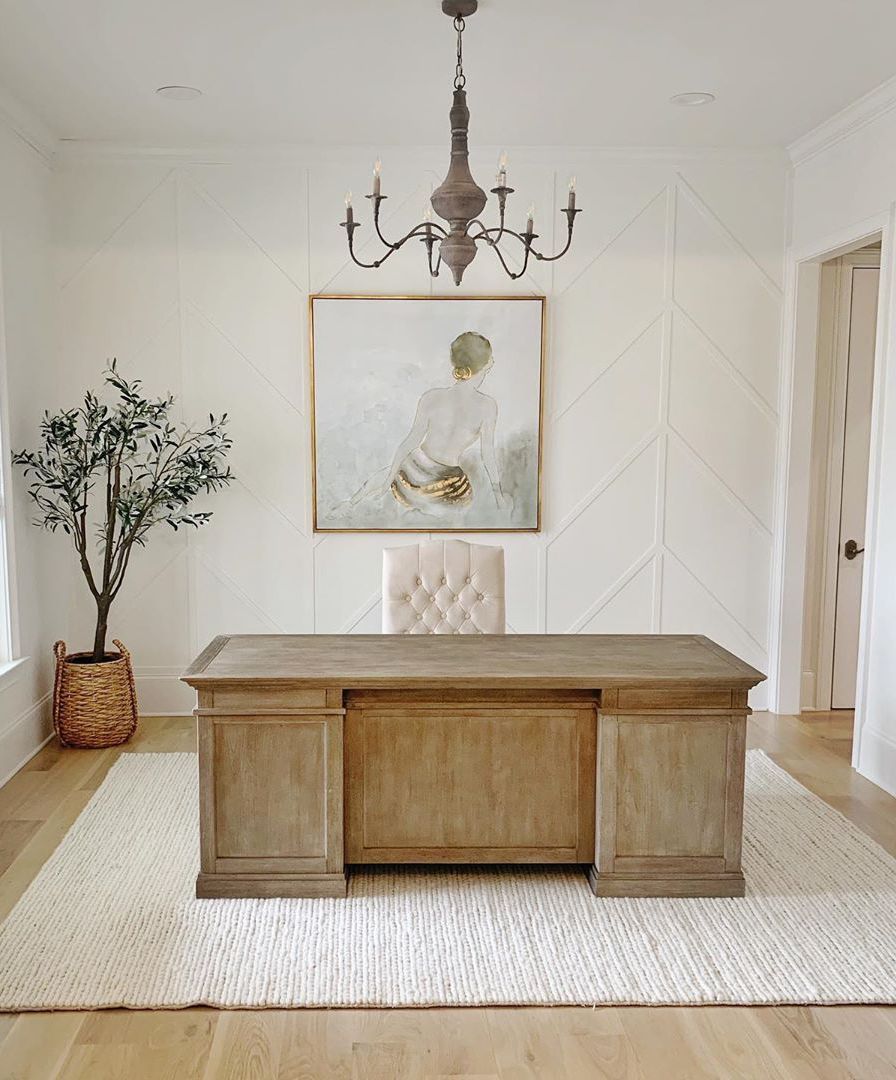 If you prefer a larger executive desk, I recommend going with a medium or light colored wood desk like the one seen here.
I hope these French country office decorating ideas inspired you to curate the perfect French country home office of your dreams!
More French Country Decor Ideas
Keep reading our guides to getting the French country look in every room of your house. Find the other guides right here:
Happy curating!