French country decorations are easy to find, thanks to the surge in popularity of the French country style. There are numerous ways to add French country decorative accents to your home. Today I'm going to share a few essential French country decorative accents you can purchase to get affordable French farmhouse style in your home!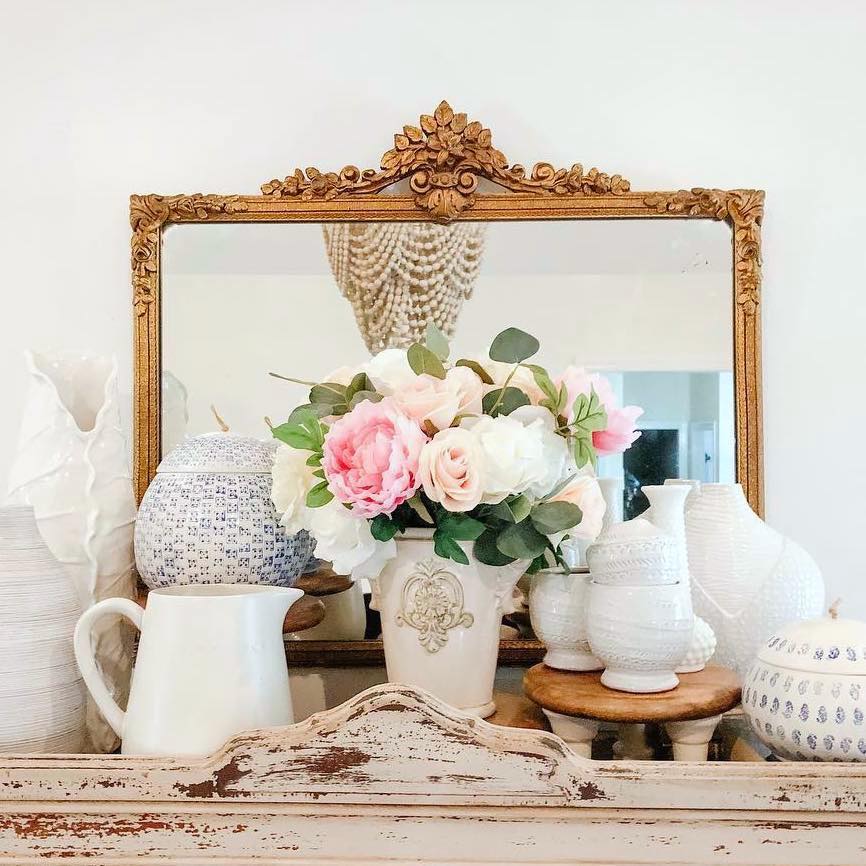 Don't miss our French country decorating tips if you are new to this style and want some ideas on the interior design of your home, first!
French Country Decorations
Here is our selection of beautiful French country decorating accents! There are several French home decor brands that are sold in the US if you want to decorate like the French.
1. Vintage Style Signs
2. Toile Shower Curtain
3. Provincial Side Tables
4. Whitewashed Wood Wall Decor
5. Quilted White Table Runner
6. French Stripe Napkins
7. Distressed Wood Mirror
8. French Throw Pillows
9. Wood Bead Chandelier
10. Female Bust Sculpture
11. Aged Wood Pendant Light
12. Iron Scroll Wall Decor
13. White Farmhouse Pitcher
14. Oversized French Wall Clock
15. Vintage Style Area Rug
I hope these decorations will inspire you to curate the perfect French farmhouse look in your home! Happy decorating!
More French Country Decorating Ideas