French country furniture is a popular choice for home decorating. French country-style furniture is often characterized by the use of natural materials, ornate details, and curving lines. This style of furniture can be used to create a stunning and inviting living space in your home, reminiscent of the beautiful French countryside.
French Country Furniture Ideas
Often featuring natural materials, such as wood and stone, French country furniture is easy to shop online. It may include details such as carvings, metalwork, and glass. It is often practical in design, with gently curving lines and a few embellishments.
French furniture can be used to create a number of practice areas in your home. For a more rustic look, use furniture made from rough-hewn wood and stone. For a more refined look, choose furniture with intricate metalwork and marble or glass details.
Here are some of the types of French country furniture we think would make a good addition to your home if you love French country decorating at home!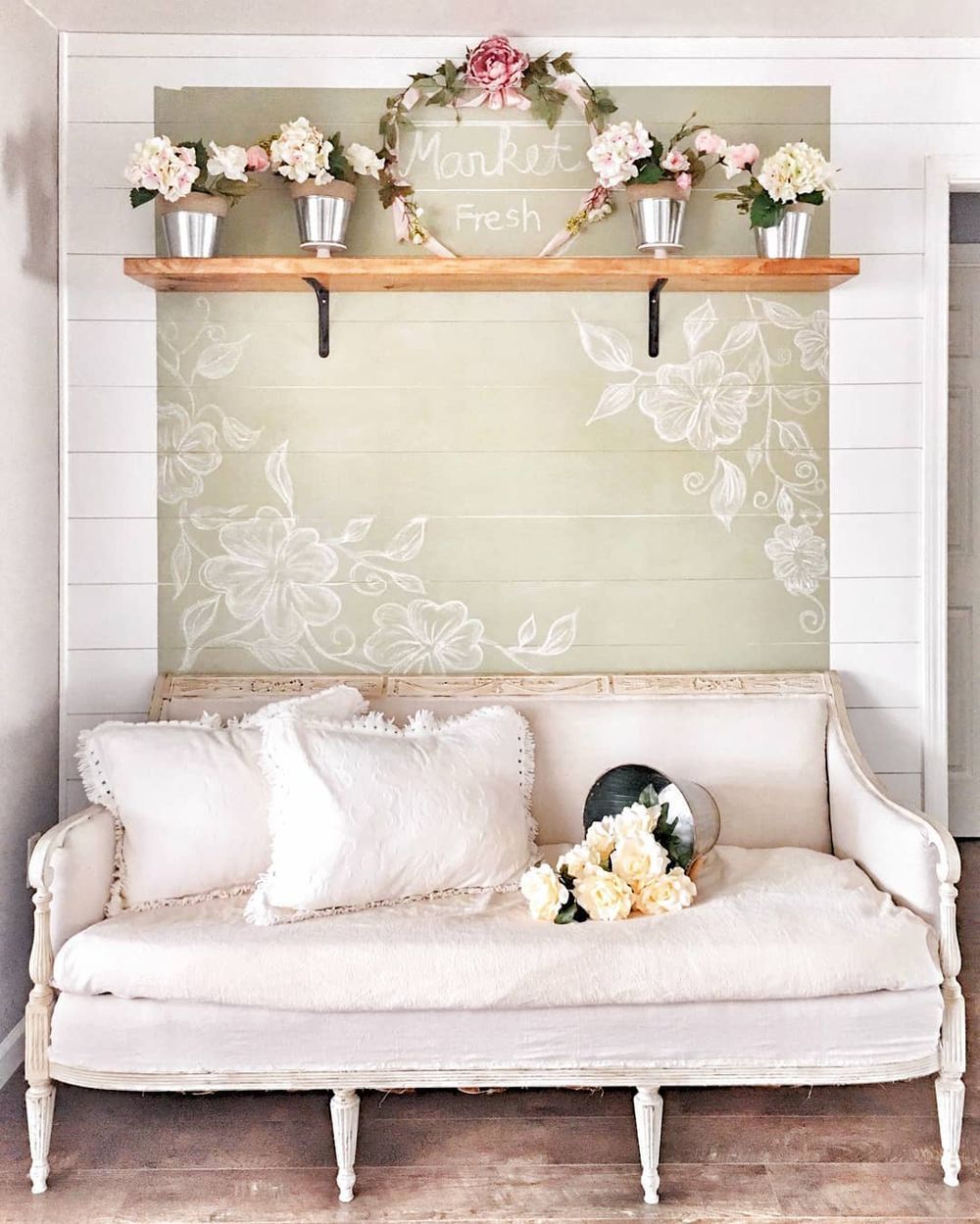 Cabriole Sofa
The Cabriole sofa is a classic French country furniture piece in the French provincial style. Cabriole sofas feature beautiful curves and intricate detailing, making them a statement piece in any room. This style sofa is often upholstered in floral or pastel-colored fabric.
A Cabriole sofa is perfect for those who want a touch of French elegance in their home. It's also very comfortable, making it a great choice for relaxing in. This type of furniture would be perfect in a rustic or cottage-style interior. With its curved lines and carved wood details, it adds a touch of grace to any room.
Louis Chairs
Louis chairs are another popular choice. These French chairs are elegant and comfortable, with a classic design that never goes out of style. Louis chairs are a popular choice for any French-style home. You can find them with or without armrests. They're perfect for use in a number of different settings. For a formal look, use them in the dining room. They can also be used in the living room or bedroom corner for a more relaxed look.
Bergère Chairs
Bergère chairs have been around for centuries and are still used in French family chateaux today. Bergère chairs are typically upholstered in a fabric that has a print of flowers or leaves, and the back and sides are often carved with intricate designs. Bergère chairs are often used as accent pieces in a room, and they can really add some French flair to your interior design.
French Armoire
The French armoire is a staple in French country-style furniture. It's a large cabinet, often with ornate carvings and detailed hardware, that was originally used for storing linens and clothes.
Today, French armoires are still used for storage, but they also make a beautiful addition to any room as an accent piece. If you're looking for a piece of furniture that will make a statement in your home, a French armoire is the way to go.
Cane Bed
A cane bed is a beautiful, timeless piece of furniture that can add a touch of refinement to any bedroom. Often made from wood and rattan, a cane bed can be found in many different styles to suit any decor. A classic French country cane bed usually has bed posts on each side of the headboard and footboard. Some may even have a canopy.
French Bistro Chairs
Another piece of furniture that is often associated with the French country style is the French bistro chair. These chairs are typically made from sturdy rattan and have a simple, graceful design. They are often seen in cafes and bistros in France, hence their name. Bistro chairs can be used indoors or outdoors, and make a great addition to any French country-themed patio or breakfast nook.
French Bistro Tables
French bistro tables are also a popular choice for French country-themed furniture. Like bistro chairs, they are often made from durable rattan and have a simple yet tasteful design. Bistro tables can be used as dining tables, coffee tables, or even end tables. They are usually suitable for indoor or outdoor use.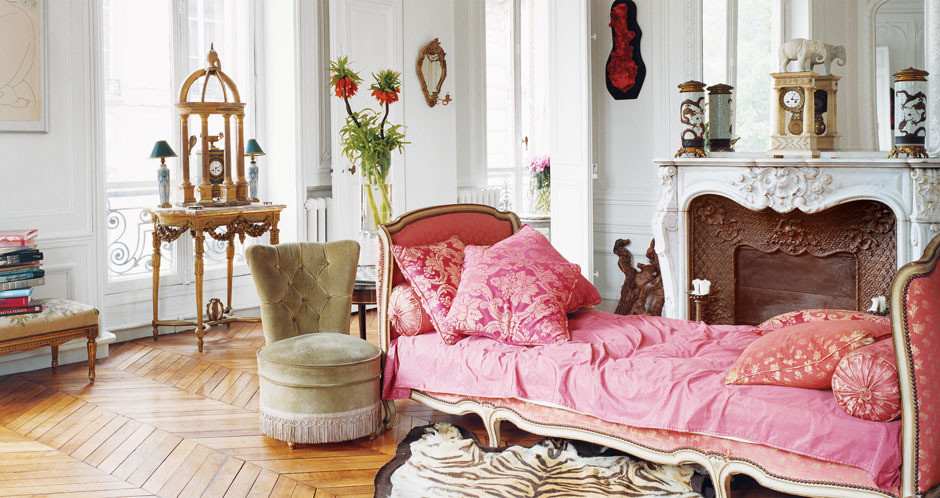 Where to Shop for French Country Furniture
If you're looking to add a hint of French country refinement to your home, you may be wondering where to shop for French country furniture. There are many different places you can find this type of French furniture, and today I'll give you my tips! Here are a few French furniture stores II would recommend if you're looking to add some French country-style furniture to your home.
Wayfair
If you're looking for a large selection of French country furniture, Wayfair is the place to go. Wayfair has a great selection of French furniture pieces in a variety of styles and price ranges, so you can find the perfect selection for your home. Wayfair's furniture is also made from high-quality materials, so you can be sure it will last for years to come.
Belle Escape
Belle Escape is a furniture company that specializes in French furniture. If you're looking for classic, elegant furniture that will give your home a touch of rustic charm, Belle Escape is the perfect place to shop. Their pieces are made from high-quality materials, and they're designed to last for years.
Ashley Furniture
Ashley Furniture is one of the top furniture manufacturers in the world, and they have a large selection of french inspired country furniture available. If you're looking for high-quality, stylish furniture for your home, Ashley Furniture is a great option. Their French furniture collection is especially impressive and includes everything from chairs and tables to armoires and cabinets.
One Kings Lane
One Kings Lane is a traditional home decor and furniture store that offers a surprisingly wide selection of French country furniture. Their collection includes everything from chairs and tables to armoires and cabinets, and all of their pieces are made from high-quality materials. One Kings Lane's items are stylish and elegant and are perfect for adding a touch of rustic French farmhouse charm to your home.
Ballard Designs
Ballard Designs is a store that specializes in French furniture. If you're looking for high-quality furniture that will last for years, Ballard Designs is the place to go. Their furniture is made from the finest materials, and it's designed to withstand everyday use. Plus, their prices are very reasonable, so you won't have to spend a fortune to get the French furniture you want.