These are the best French bistro counter chairs for kitchens that want to have a French café aesthetic. If you loved our article on the best French bistro chairs and the best French bistro tables, you'll be happy to see that we're back from work French bistro furniture ideas. If you have a raised ledge on your kitchen island, then these counter chairs are perfect for you. You can enjoy breakfast at home while sitting on these beautiful French bistro style counter chairs in comfort.
Many people love using French bistro furniture and coastal homes, summer homes, and beach houses. But that doesn't mean that this style of furniture is limited to those types of residences. French bistro furniture can also be used in farmhouse homes or primarily neutrally decorated homes. The key is styling these counter chairs tastefully with the rest of your decor.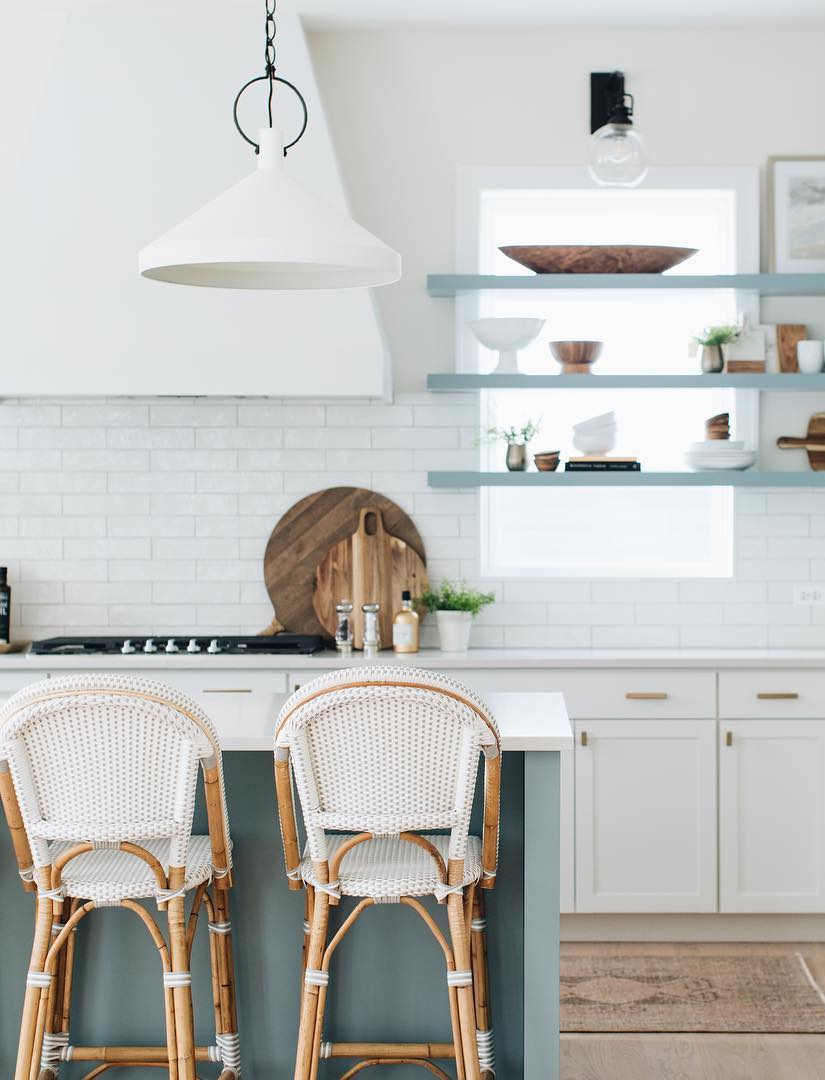 French Bistro Counter Chairs
French bistro counter chairs are often made of rattan or wicker. The material is generally bent to form the counter chair frame. Woven wicker is then used for the seat bottom and chair back. Sometimes this woven wicker can include different colors like navy blue or gray which provide contrast against the beige rattan. These chairs would look beautiful in a French country kitchen!
You might also be interested in viewing our rattan bar stool and counter chair recommendations.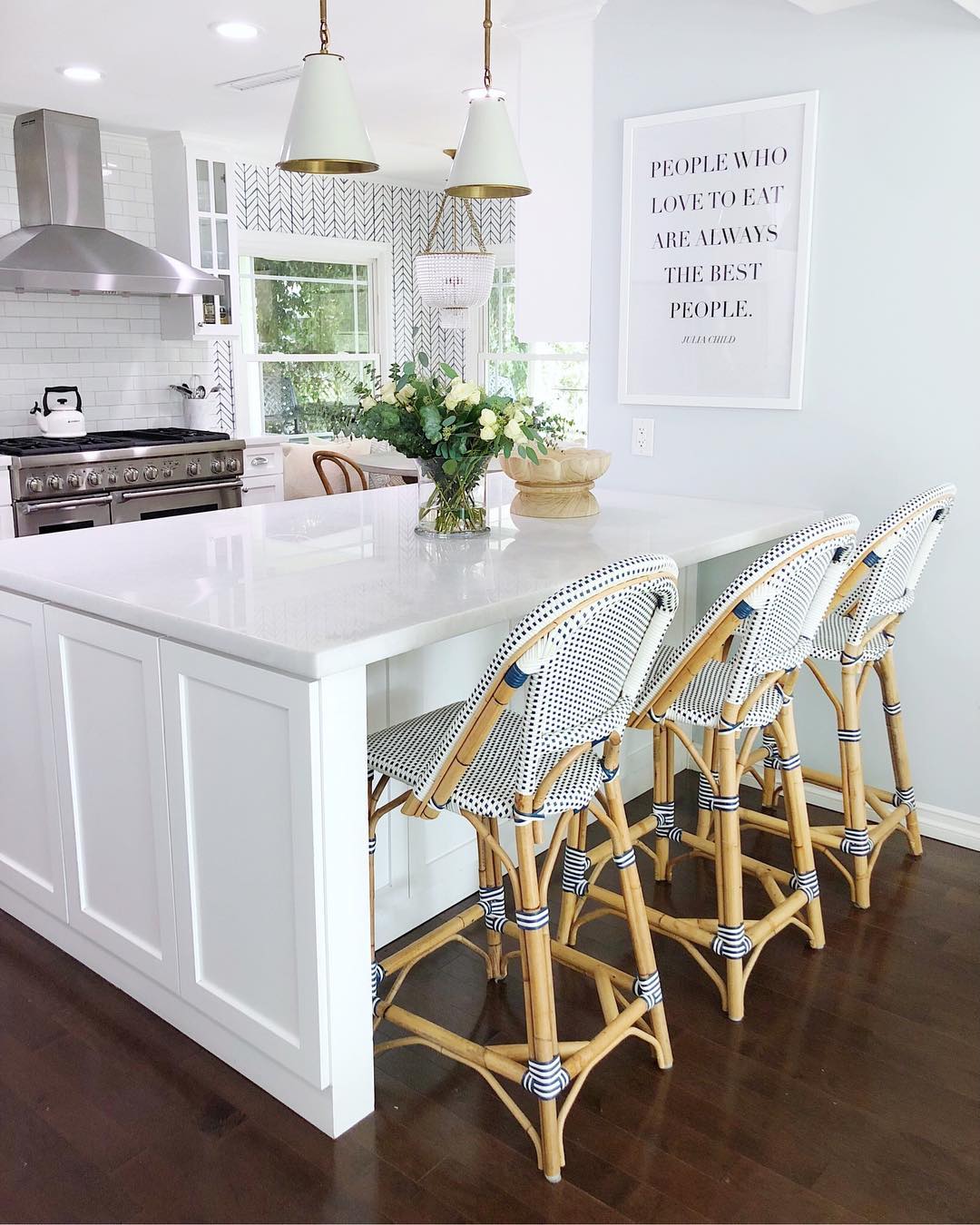 I hope this post helped you with your kitchen design plans. Let us know your thoughts on these French bistro counter height chairs in the comments below!
More French Furniture & Decor Ideas
Keep getting inspired with these related French decorating ideas.