French country canopy beds feature a design that is a mixture of rustic and refined decor inspired by the homes of France. The design straddles two styles: soft patterns that are muted, along with elegant furnishings without being overbearing or showy. It's never ostentatious.
French country bedroom design often has three distinct characteristics: natural materials like wood furniture, exposed stone walls, and vintage items sourced from local flea markets. Raw materials are a staple in French farmhouse design. You'll find exposed wood, stone, or creamy-white plaster floors with a rustic feel to them as if they were straight from an old farmhouse in France.
There are no perfectly polished surfaces here either since that would be too sterile for these homes. Instead, you get subtle distressing, which gives off just enough imperfections without being overbearing in any one area of your space at once. The conventional French country canopy bed colors are warm and inviting. French farmhouse homes take this traditional style even further by using weathered finishes, so every wall gets its own unique look, making each room more unforgettable than before.
For years, these colors have been associated with welcoming feelings of comfort in a home – from soothing blues to vibrant greens; they're perfect for bringing out your own personal style.
The foundation of most French country decor color palettes is neutral, but they're used to stress by adding character through warm shades such as yellow, red, or green. Any type will do, though; you could go blue if that's more up your alley.
French Country Canopy Beds
The right French country canopy bed can ground any bedroom suite with its classic country charm covering every inch. The rustic, weathered frame of this bed is elegant ivory fabric upholstery and antique silver nail heads.

Many French families historically chose canopy beds because they were beneficial for keeping out pests. It's helpful in tropical areas where mosquitoes and other insects can be bothersome at night time. You would put up netting on your house, so they don't come inside, then drape it over the entire structure as an extra protective measure.
The best way to style a canopy bed is by using curtains. You can customize your curtain's color, material, and texture according to the mood you want it in or simply leave them flowing freely as if there were no barrier at all between yourself and nature.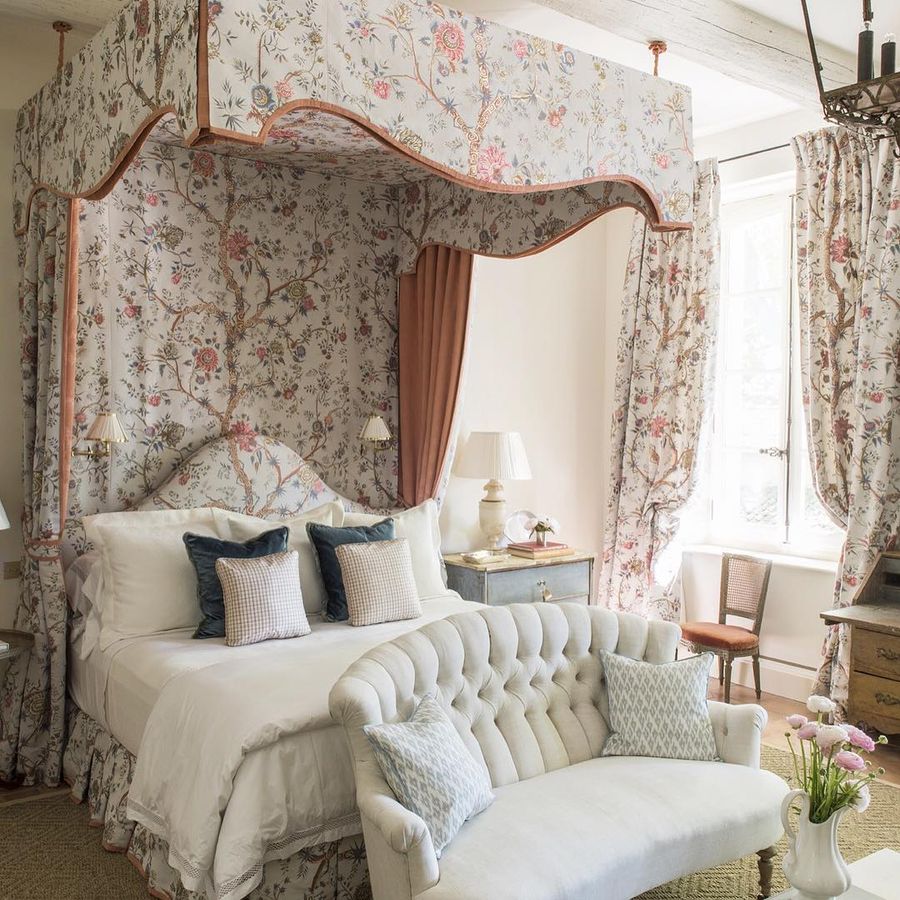 Choosing a Canopy Bed
Canopy beds are one of the most eye-catching and alluring features of any bedroom design. These unique beds are a fantastic way to transform your space into an attractive haven, with their stunning style being instantly recognizable from anywhere. The versatility of a canopy bed is easily seen in the many styles that it can come with.
All these unique designs help you create your own personalized look for any room, making this furniture piece perfect for anyone's home who wants to make every corner theirs. The warmth provided by a canopy bed can make it the ideal place to sleep during the winter seasons. In addition, these linens also allow people with climate preferences that vary from hot summers and cold winters to enjoy their home's most comfortable temperature even more than before.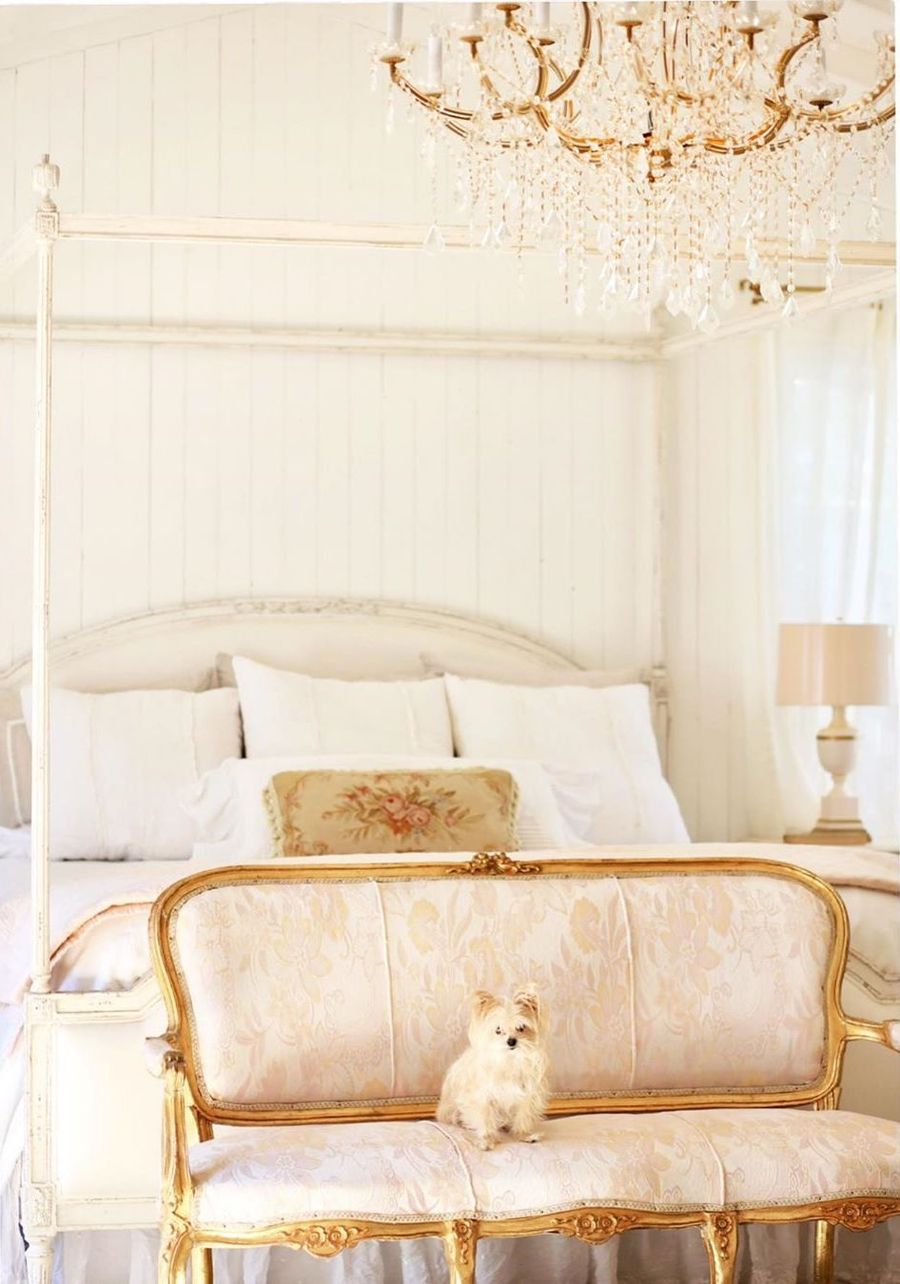 More French Country Decor Ideas
Keep reading more about French country decorating with these related posts below: