When it comes to French country staircases, it's all about returning to traditional design with a European flair. The stairs may be simply a transitory space of the home, but they can certainly make a bold impact on the visual appearance of our interior. If you're looking to redesign the staircase in your home, then take a peek at these inspiring French staircases below.
French Country Staircases
You can put French country decor in your home even if you don't live in the countryside of France. From vintage French furniture to linen fabrics, there are many ways to decorate in the French country style. When it comes to structural elements like the staircase, there are a couple of different ways to approach the design from iron railings to rustic wood steps.
1. Black Iron Rails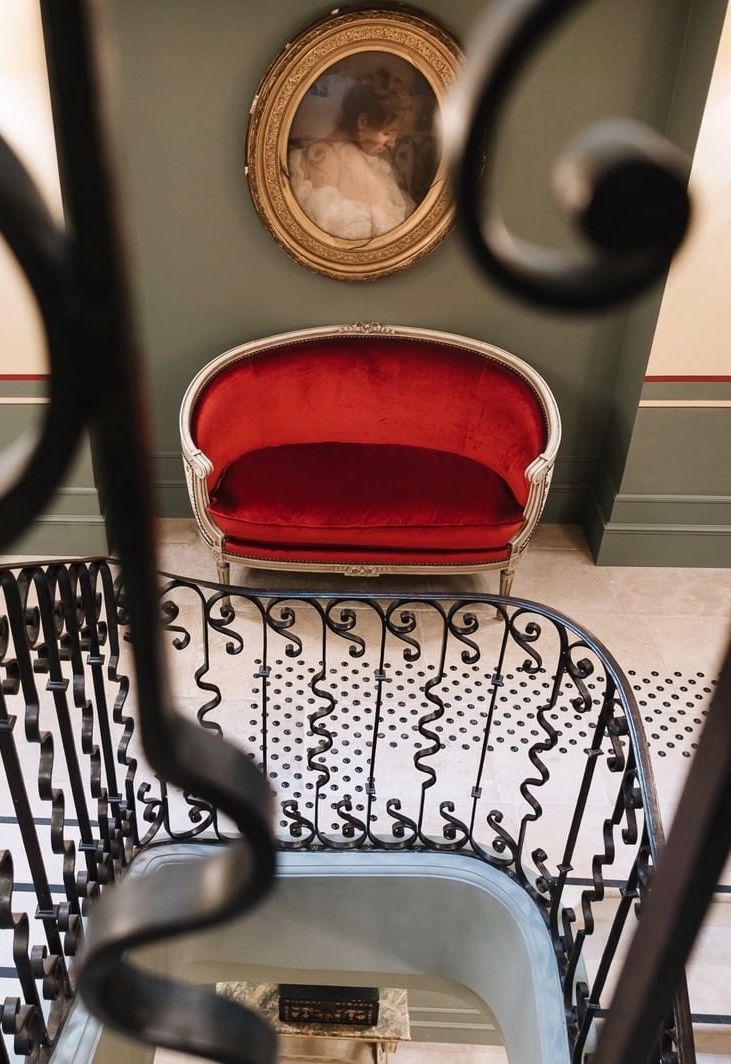 2. Wood Steps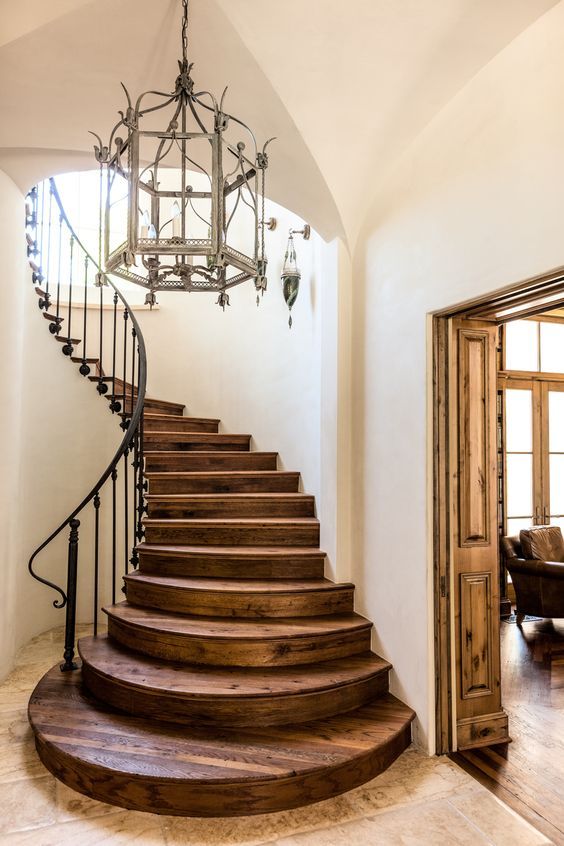 3. Stone Stairs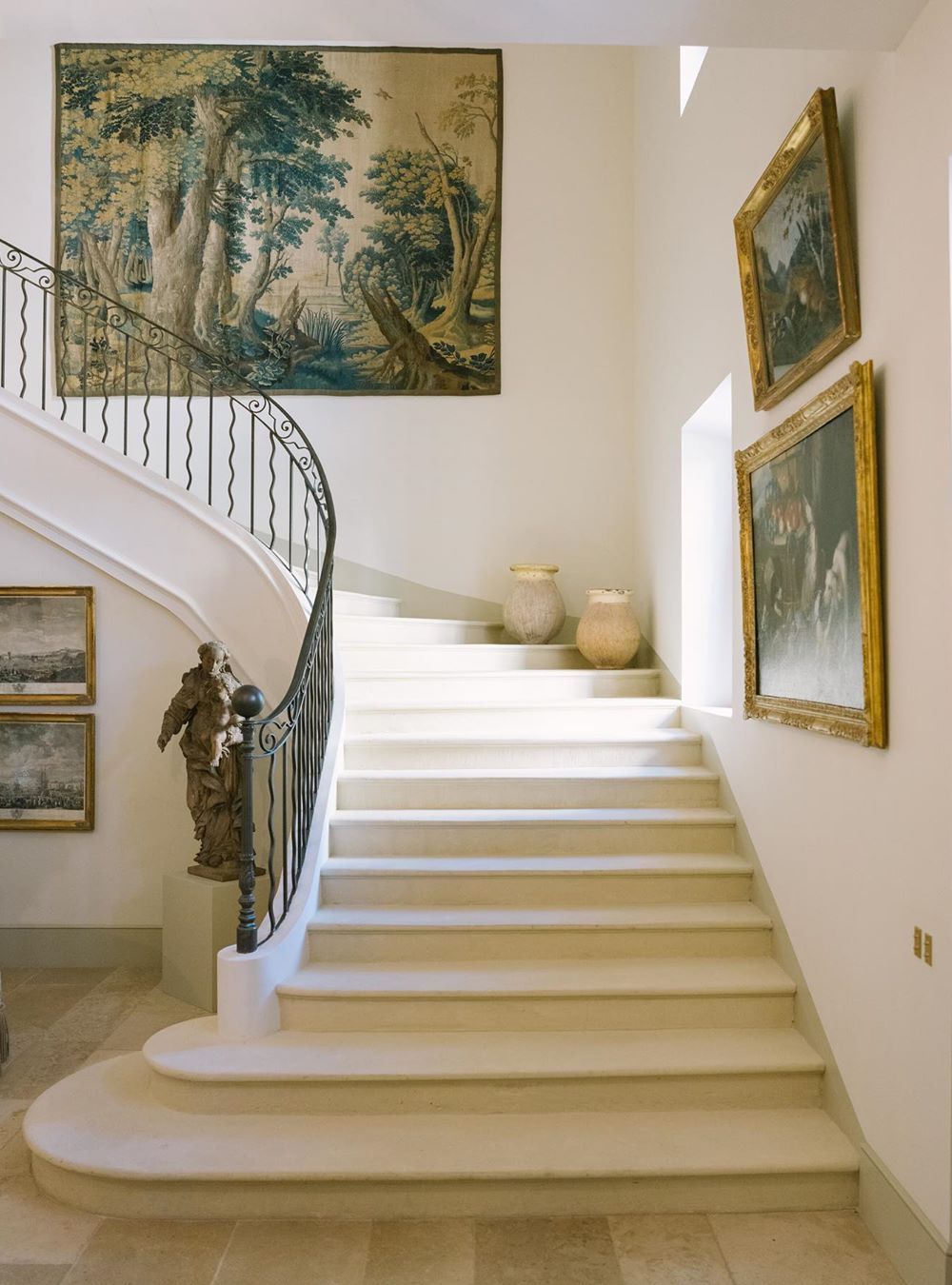 4. Floral Wallpaper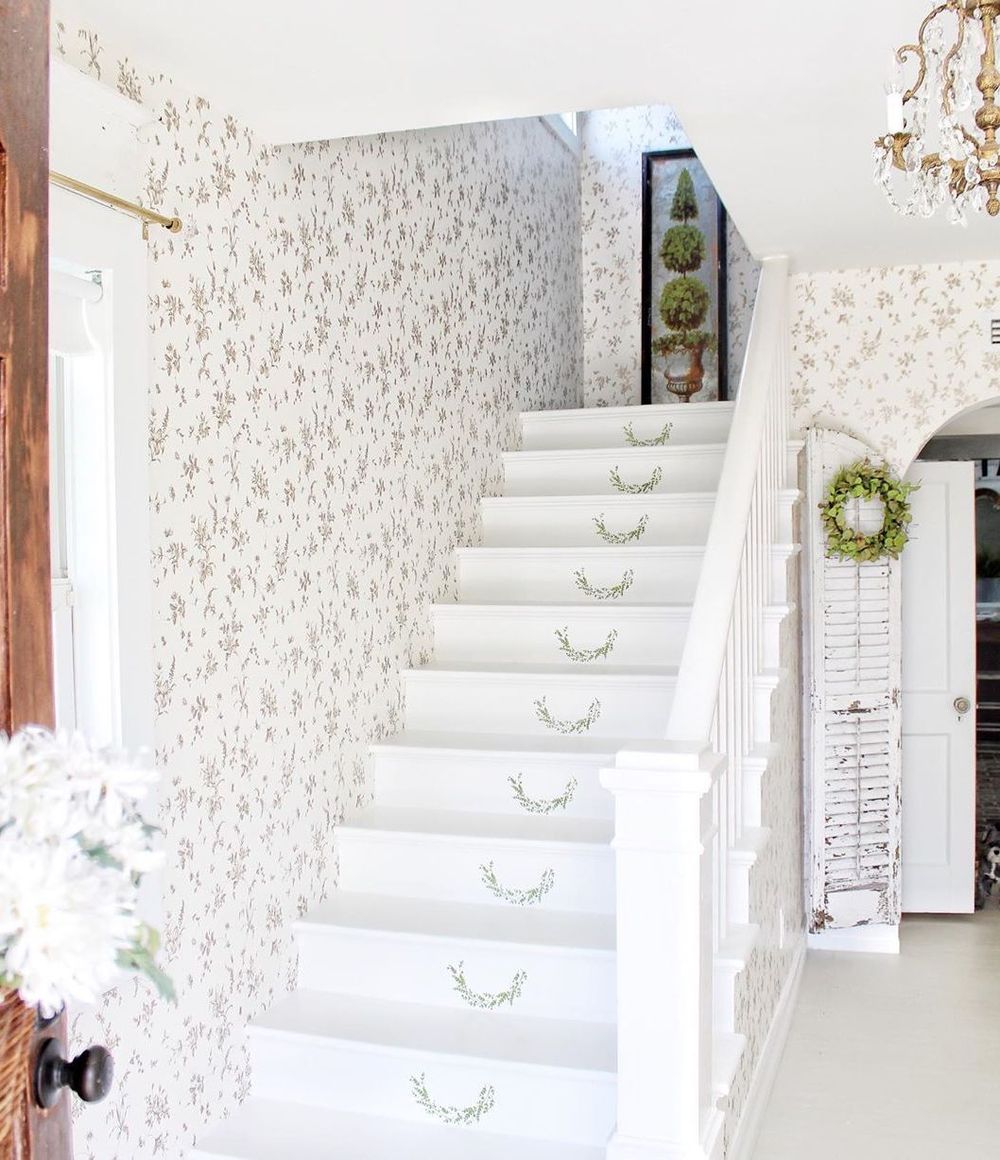 5. Cottage Blue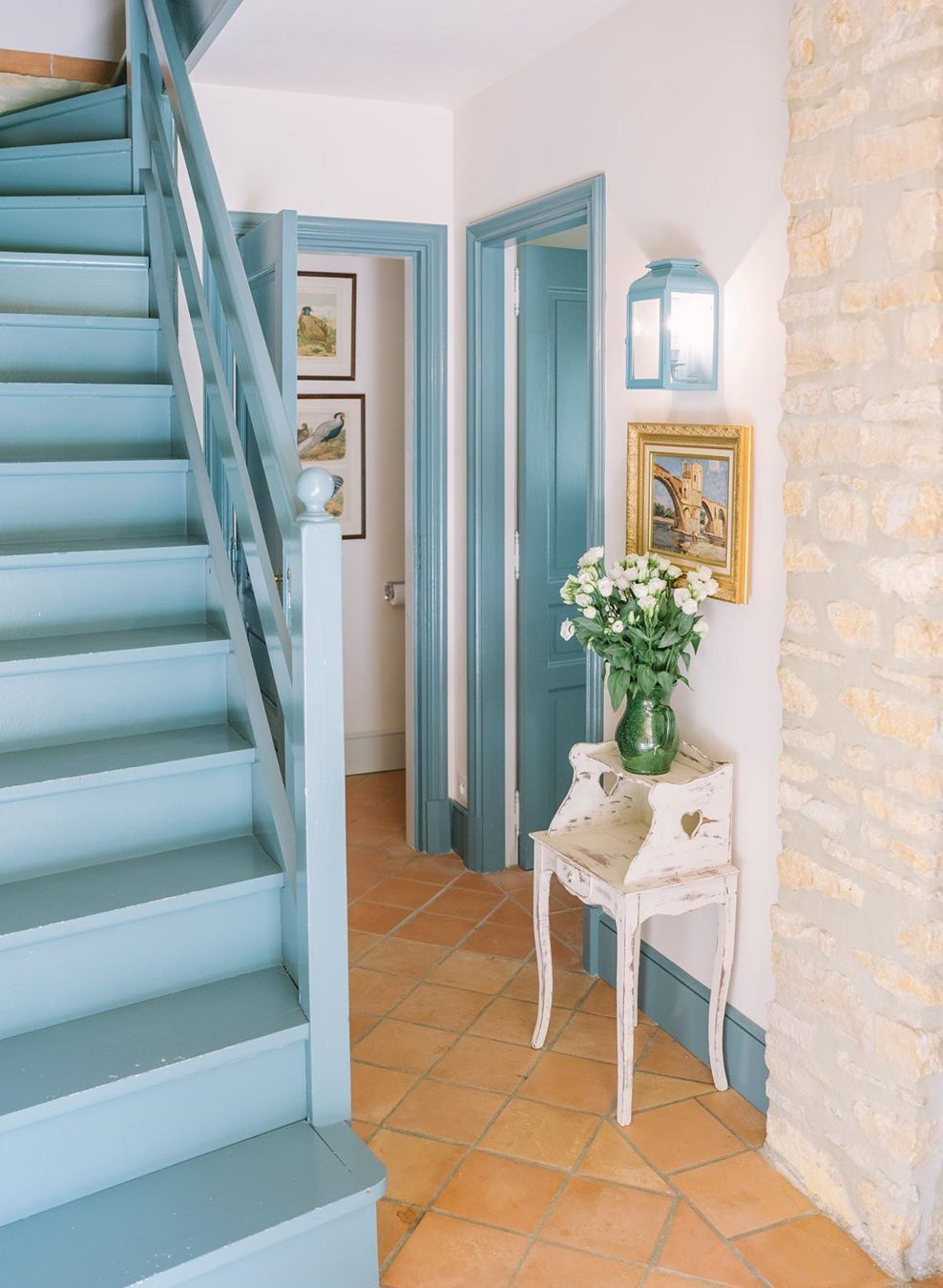 6. Velvet Tufted Seat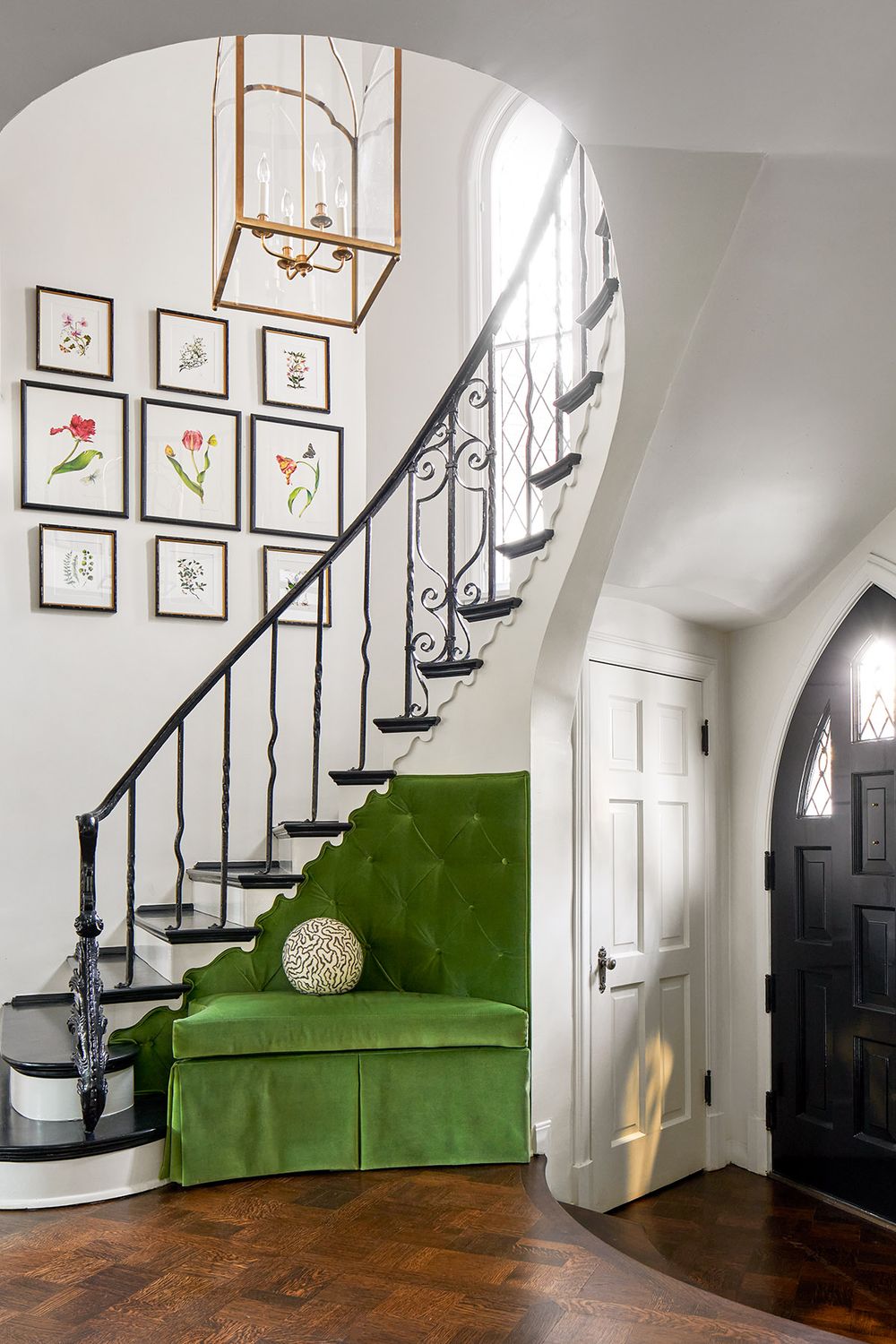 7. French Spiral Staircase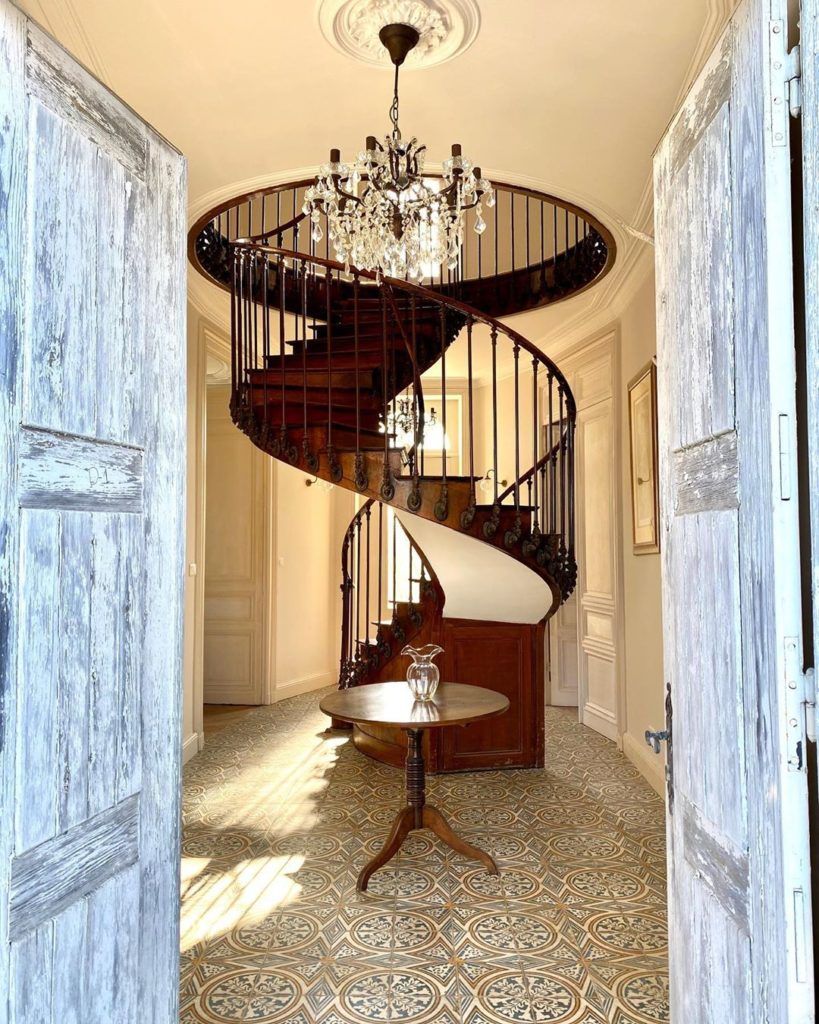 What did you think of these French country staircases?
More French Country Decor
If you loved this article, you may enjoy these related posts on French country decorating :