Breakfast is my favorite meal of the day and I would be overjoyed to enjoy it in one of these gorgeous French country breakfast nooks. These lovely spaces are perfect for enjoying a piece of toast and a freshly brewed latte. I would be so happy to start my day in these charming breakfast nooks.
The breakfast nook is a small area which usually branches off from the kitchen. It's a place to enjoy a quick breakfast before starting the day at work or school. This informal dining area is practical for quickly serving breakfast meals and cleaning up fast afterwards. There's something so lovely about breakfast nooks and if you're lucky enough to have one, you should take the time to decorate it according to your style and aesthetic.
Some people use their kitchen island with bar stools and counter chairs as a breakfast nook, while others have a dedicated separate seating area. They could have a small dining table and several side chairs for easy, short-term dining.
French Country Breakfast Nooks
Today we're going to take a look at French country style breakfast nooks. I love French country style decor because it's got that European sophistication and vintage French charm to it. Lots of homeowners in the US have decorated their homes in the French country style, so don't worry if you don't live in a chateau in the French countryside! You can absolutely get this look for your home, too.
Rustic Kitchen Island turned Breakfast Nook
This kitchen actually has two breakfast nooks if you look closely! The rustic kitchen island has been turned into a breakfast nook at the end of the island, but also there is a small white bistro table which has two painted white metal garden chairs nearby. Either place would be a great place to have breakfast in the morning!
Round Pedestal Table
You'll notice that most French breakfast nooks have a round wood pedestal table with 3 or 4 chairs around it!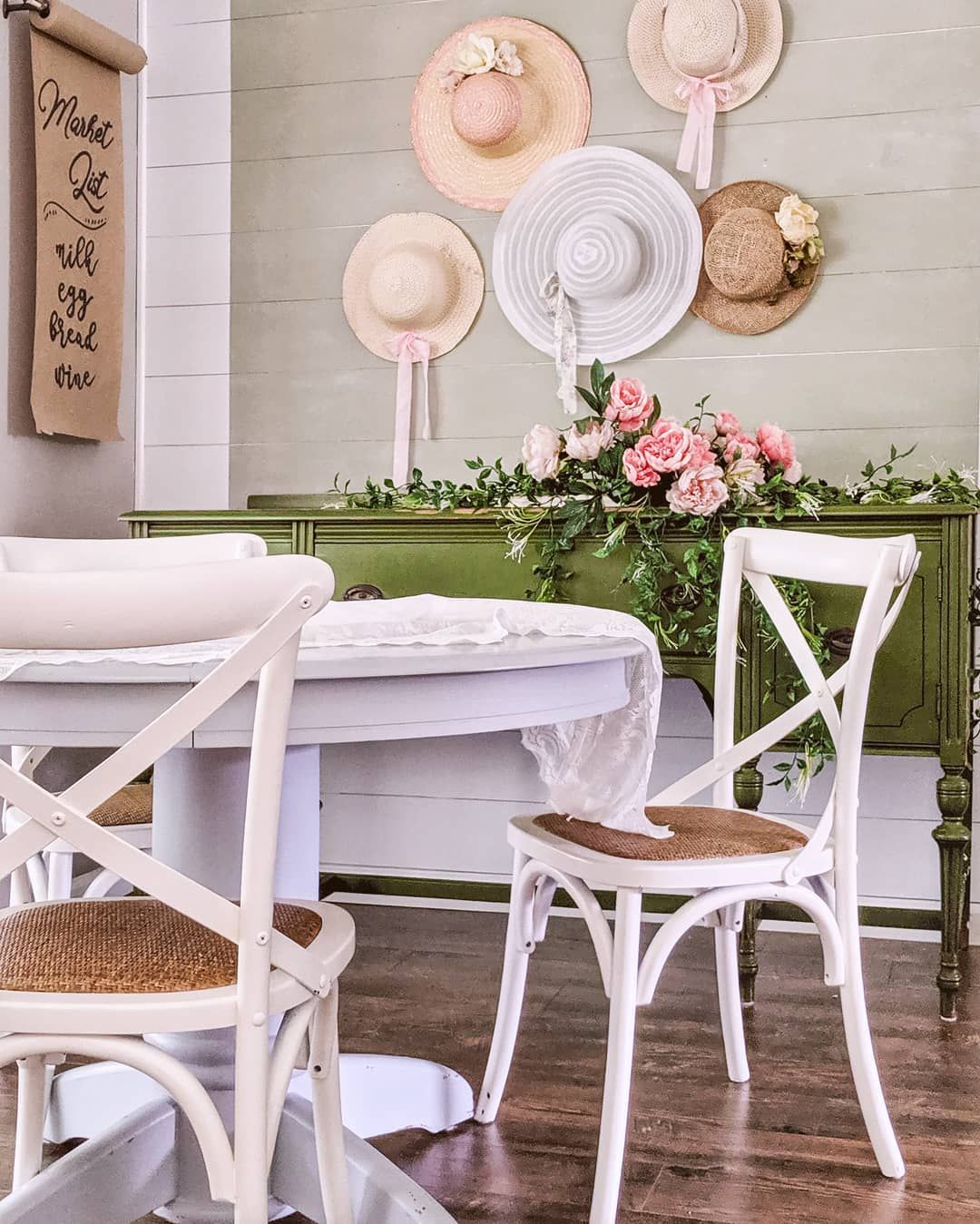 Settee
This unique nook has a small settee for breakfast seating and a white side table for eating.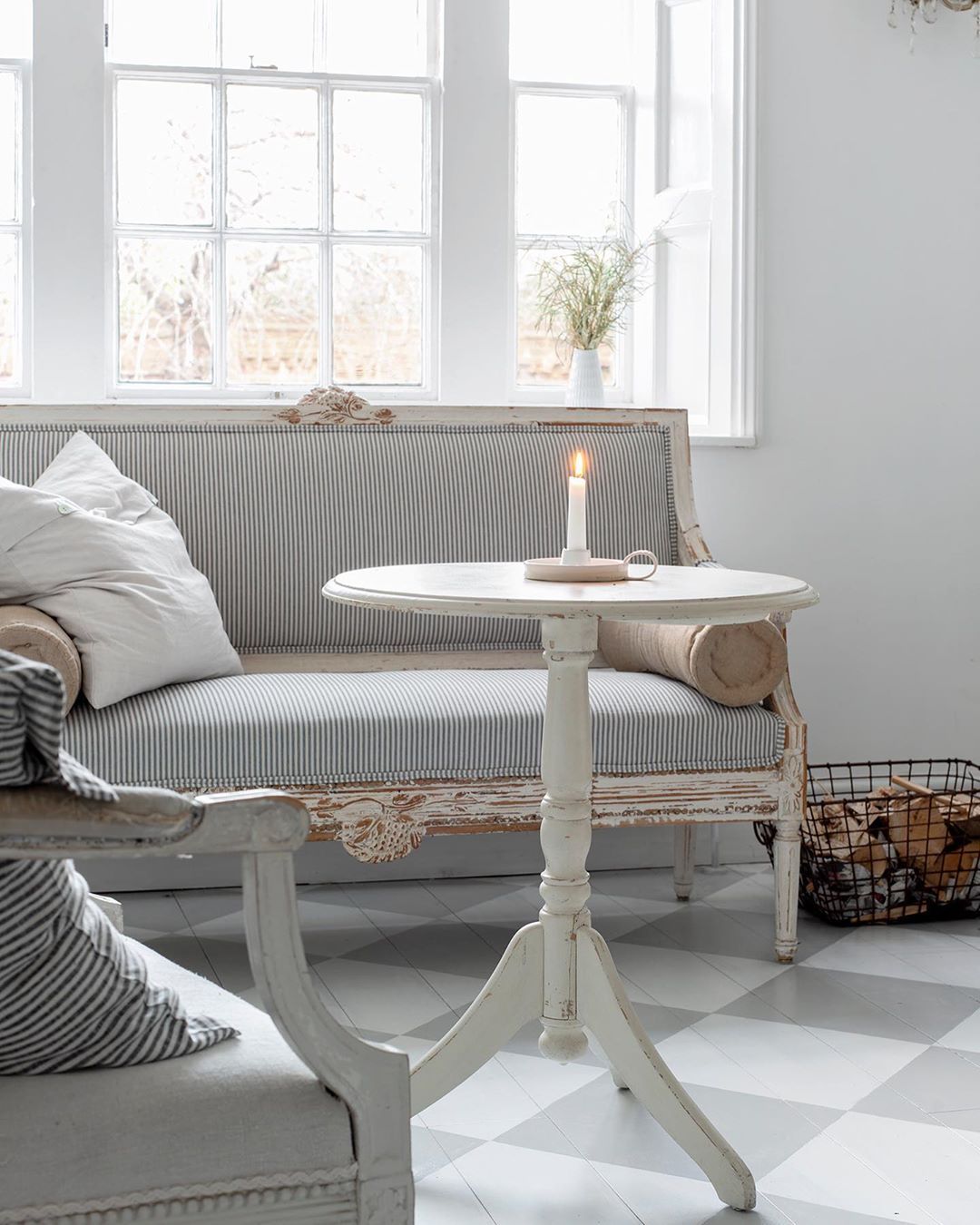 Vintage Wood Chairs
This breakfast nook overlooks the beautiful green grass of the countryside! It has six vintage wood chairs, a rustic dining table, and a traditional wood French stool. A French vintage crystal chandelier hangs from the ceiling.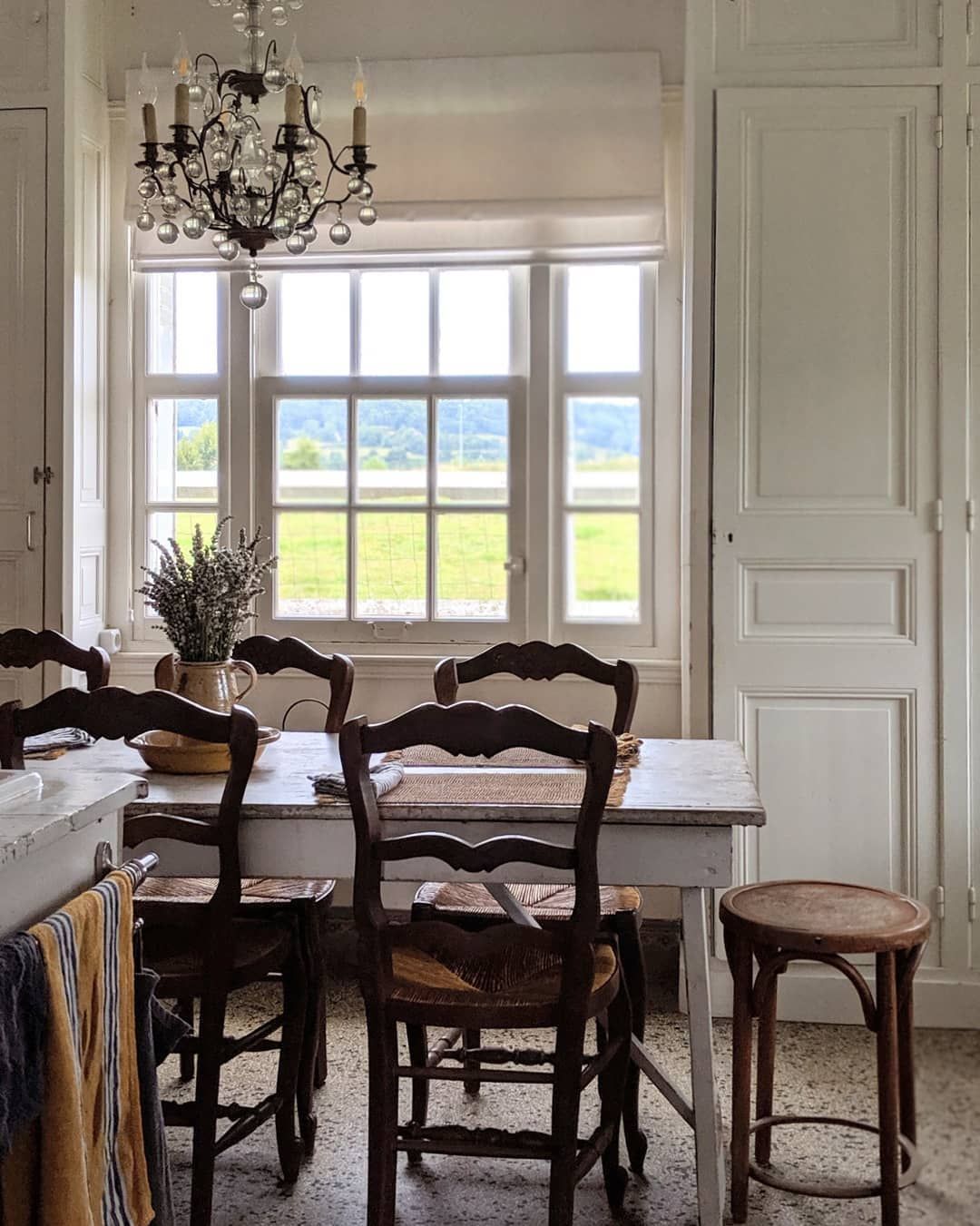 White Cane Chairs
Four traditional French white cane chairs sit around a white country table in this French breakfast nook.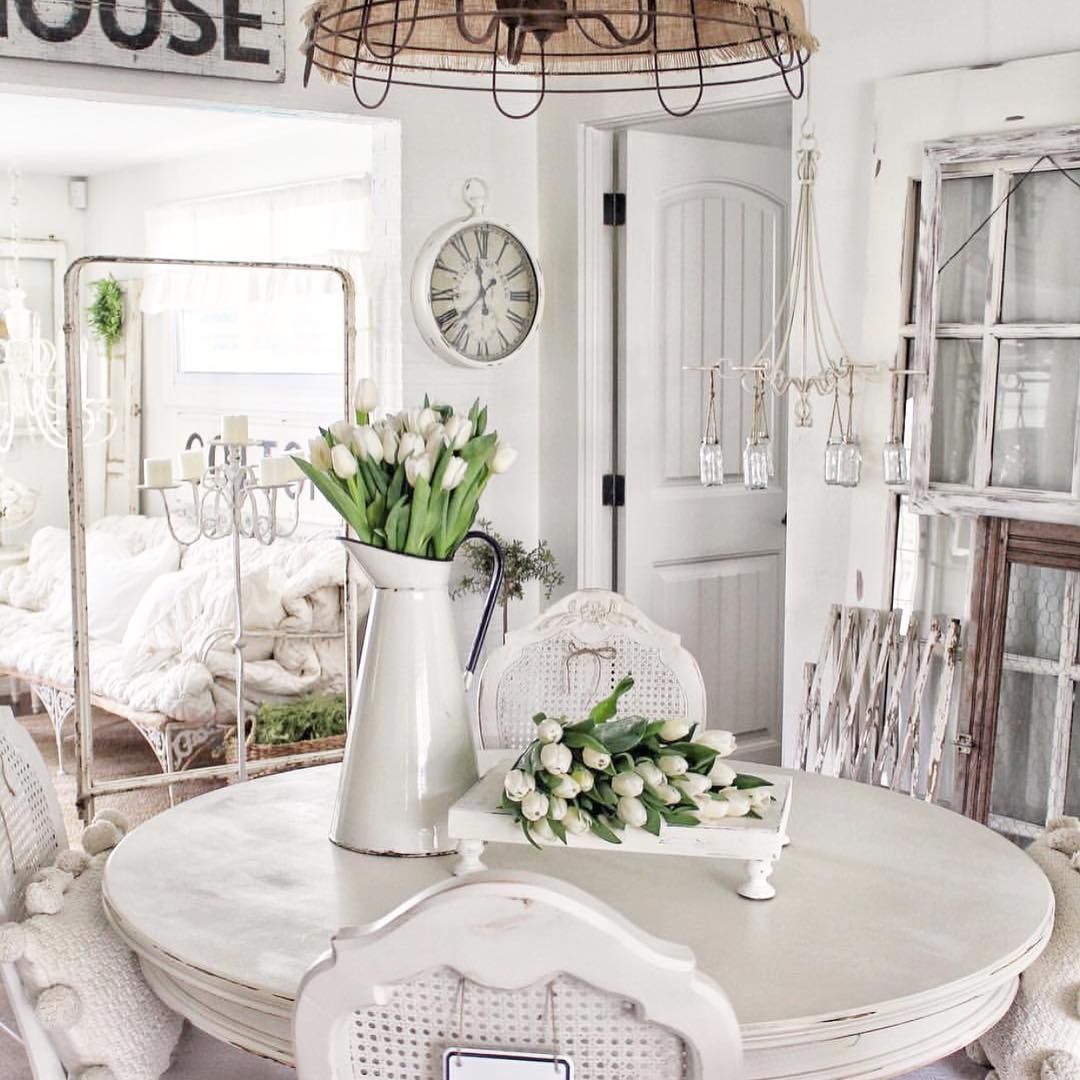 White Slipcovered Dining Chairs
Slipcovered dining chairs are a popular choice in French country homes.
Cross-back Dining Chairs
The traditional French cross-back dining chair works great for the breakfast room! Centered around a rustic wood dining table, this room is warm and welcoming. A round marble slab holds a vase of lilacs from the garden.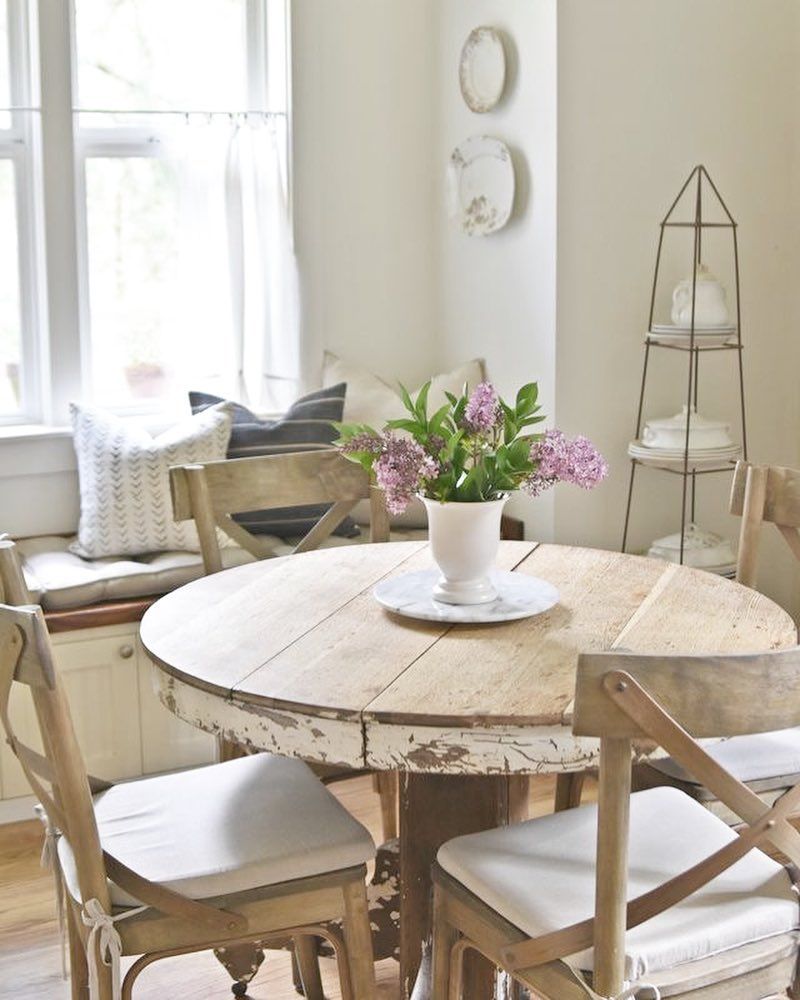 Crystal Chandelier
When it comes to French country lighting, you can't go wrong with a crystal chandelier!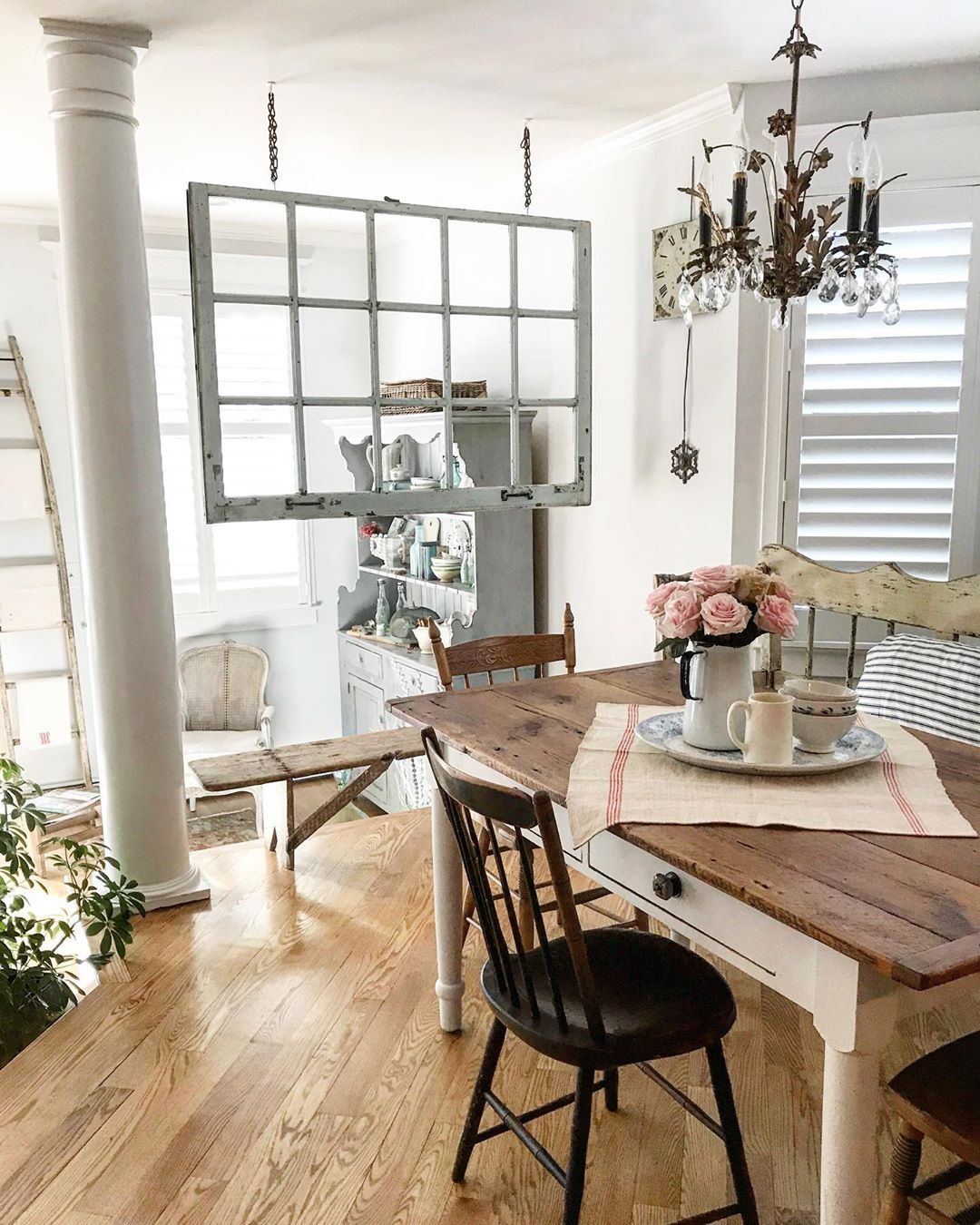 Dried Flowers
The French love decorating with dried flowers in their homes. This type of decoration lasts much longer than fresh flowers. They are stabilized to hold their color and even scent!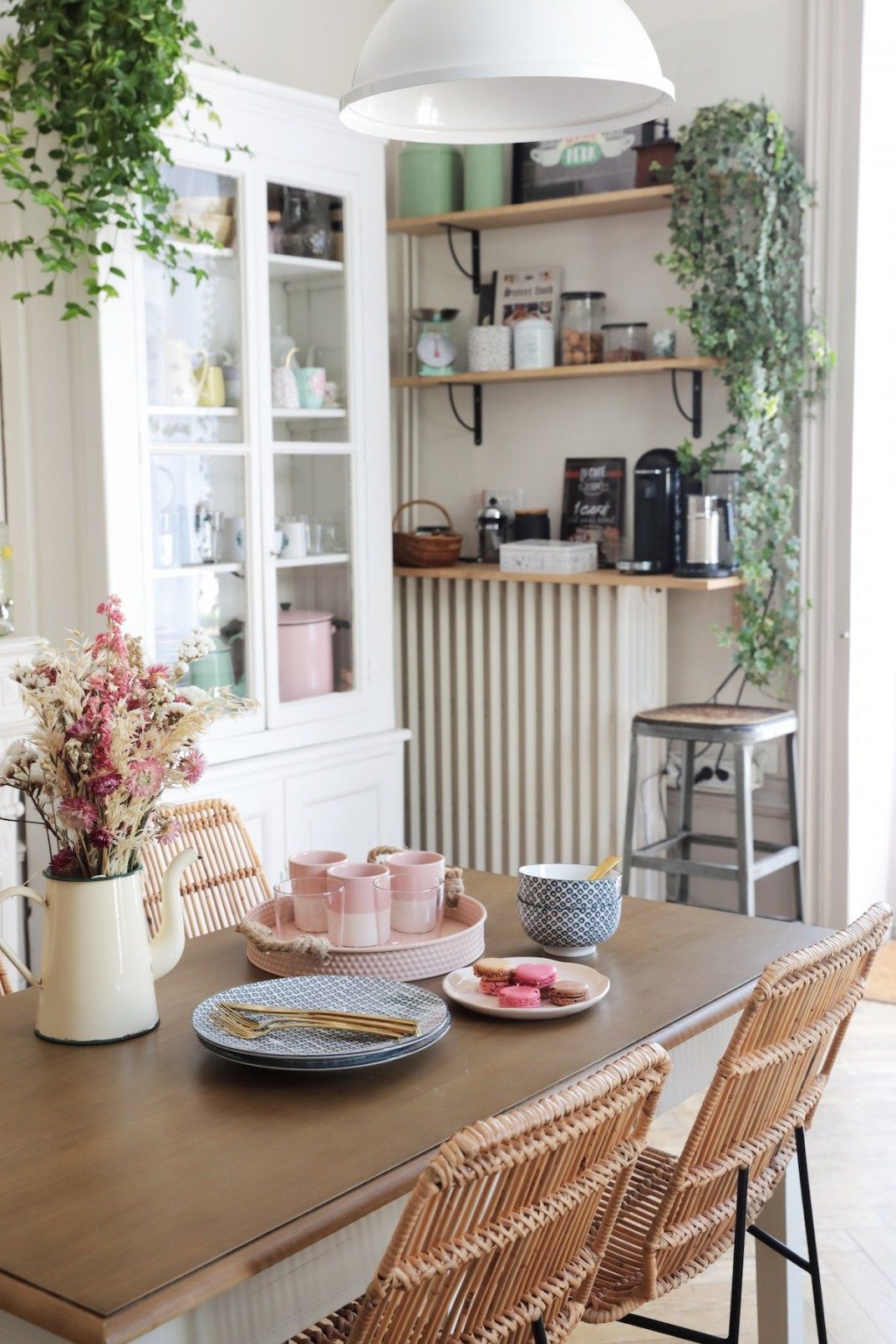 Urn Centerpiece
The urn is a very common French country decoration. Here, it works well as a centerpiece for holding flowers in the breakfast room.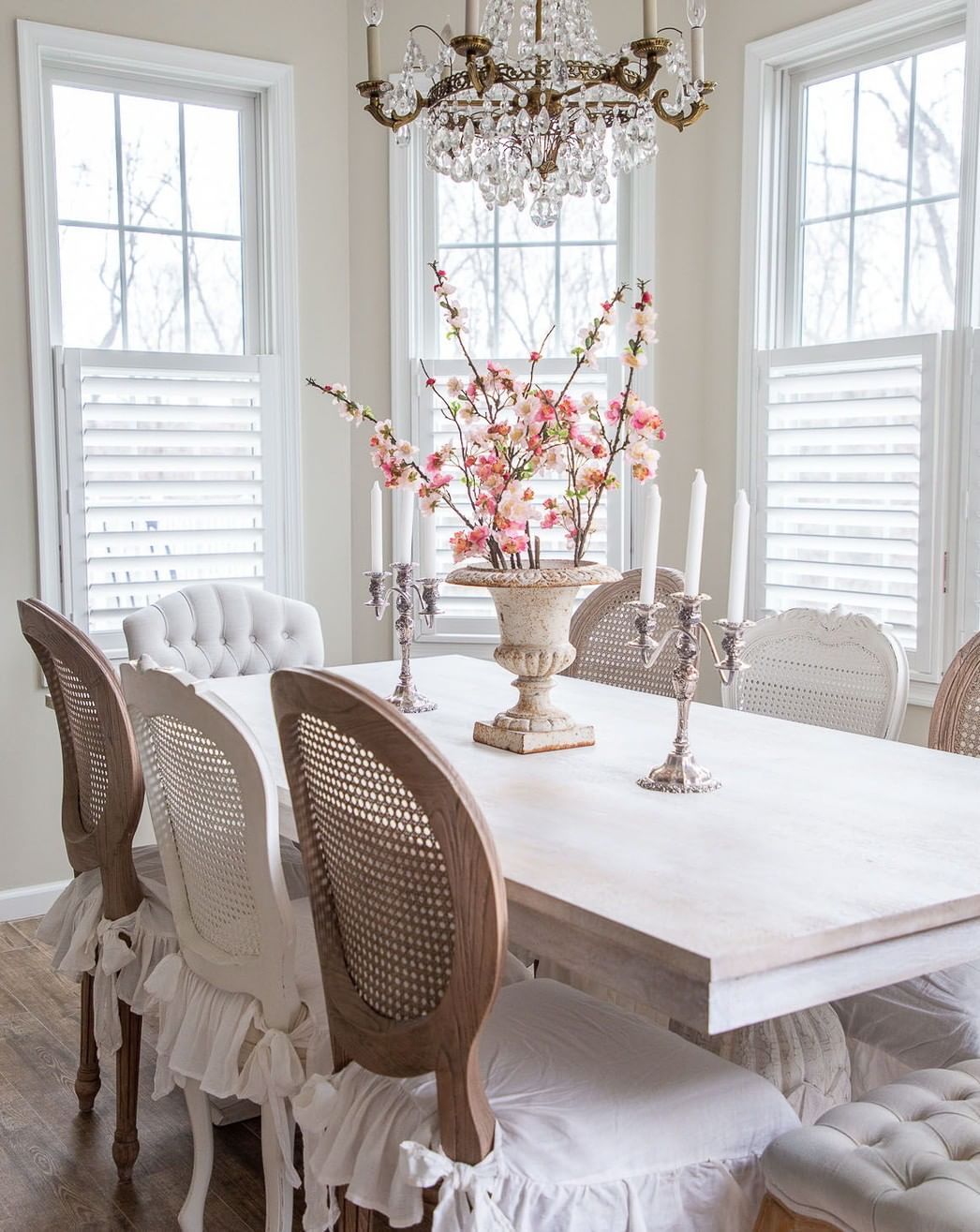 I hope you found these French country breakfast nook ideas very inspiring! There are many different ways to do the French country chic look in your dining space.
More French Country Decor Guides
Keep reading our other guides for decorating your home in the French country style: