If you are looking for Parisian kitchens for inspiration as you go about renovating your own kitchen, then you are in the right place. We are so inspired by Parisian decor ideas and style, that we decided to publish multiple articles on how to get that coveted Parisian apartment decor look in every room of your home! Welcome to the Parisian kitchen edition.
Parisian Kitchens
Parisian style kitchens are modern with classic design elements. You might see modern cabinetry paired with vintage floor tiles. Older artworks might be rested on recently done countertops. Parisian decor is all about mixing the old world classic style with modern creature comforts. The popular French range makers Lacanche are present in many of these kitchens, too! Let's take a peek at some quintessential Parisian kitchens in hopes of inspiring you as you go about decorating your own kitchen!
Checkered Floors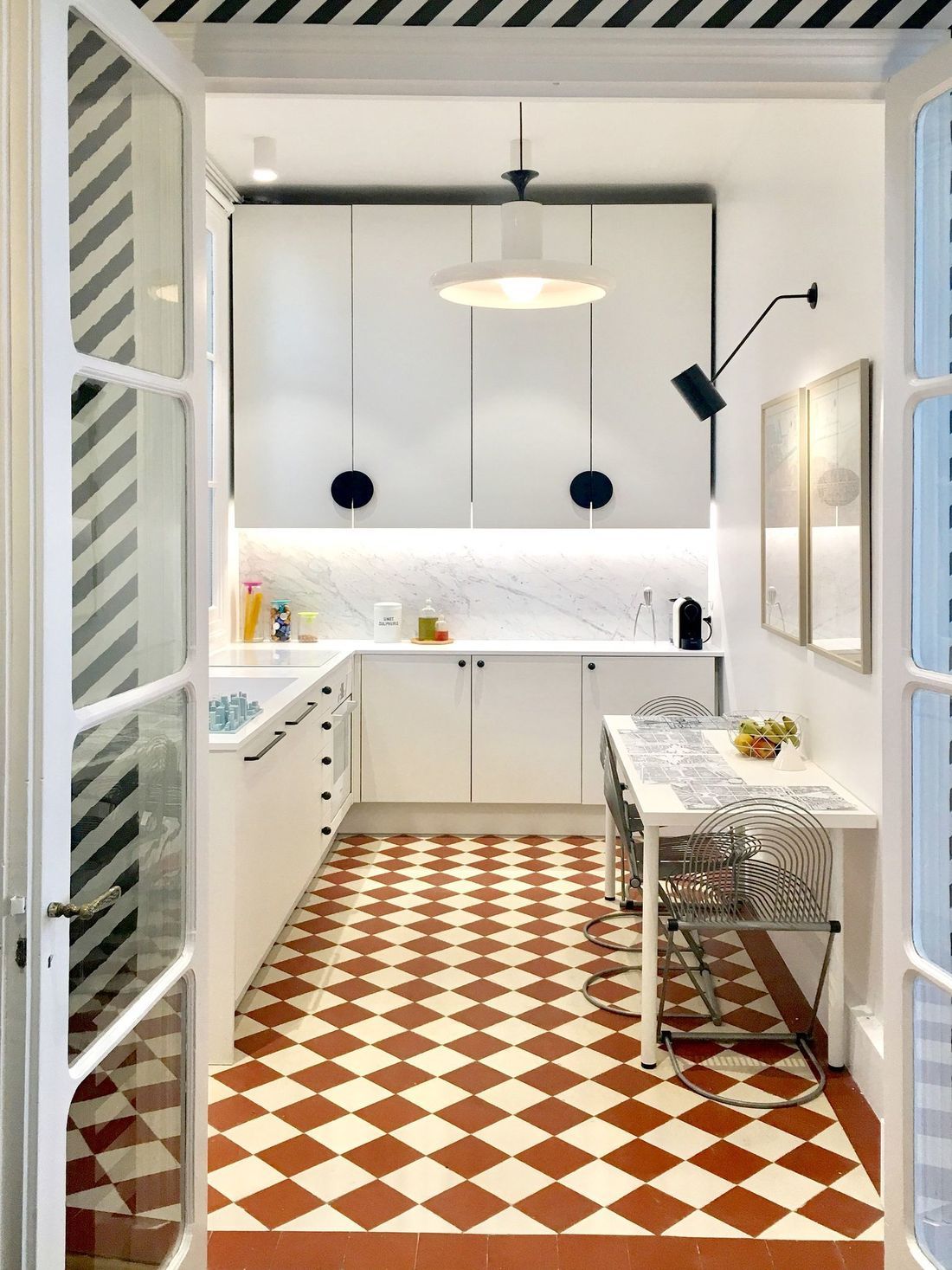 Cream Lacanche Range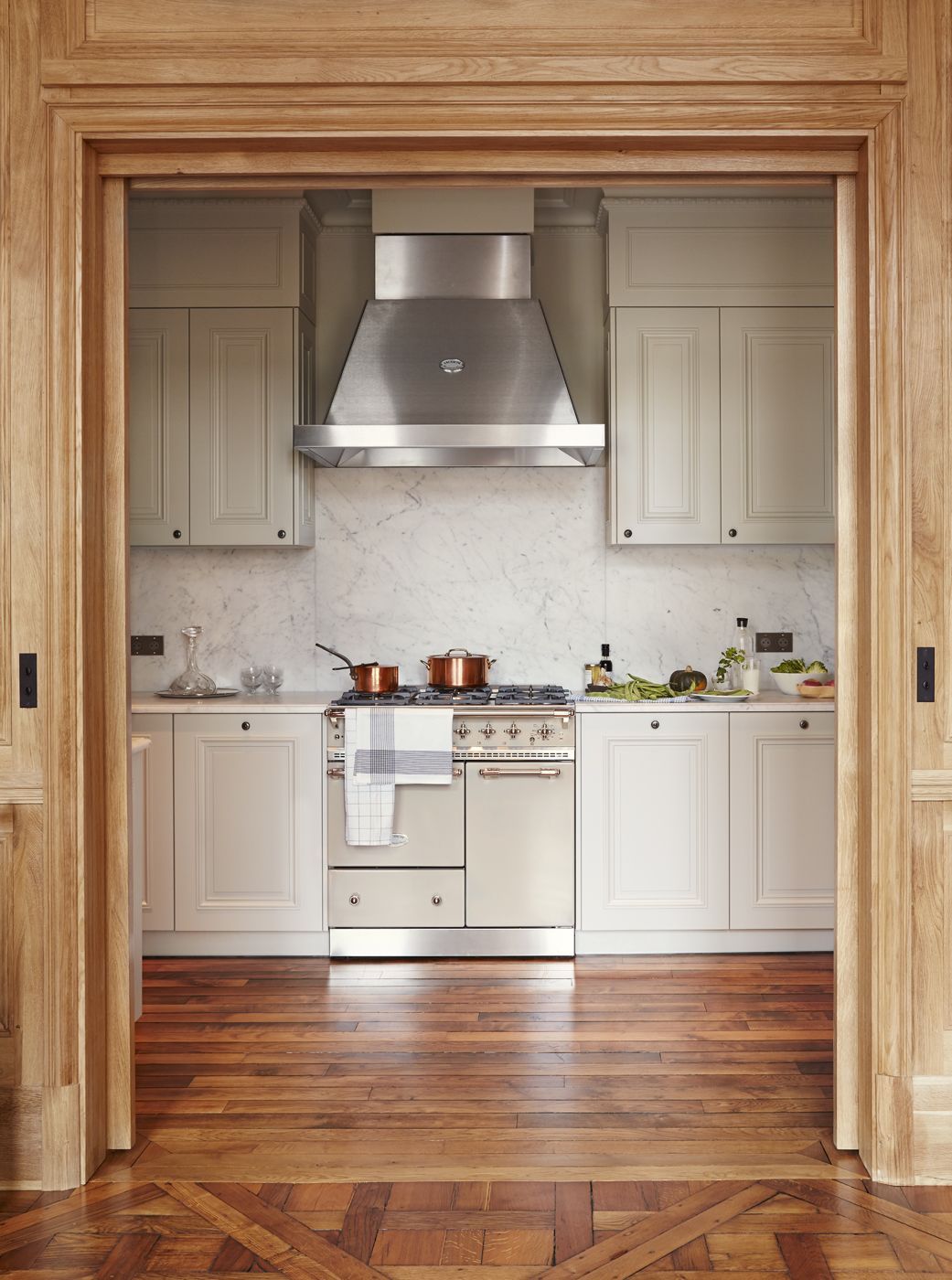 Practical Design in an Awkward Space
Parisians know how to make the most of an awkwardly shaped space with practical design choices!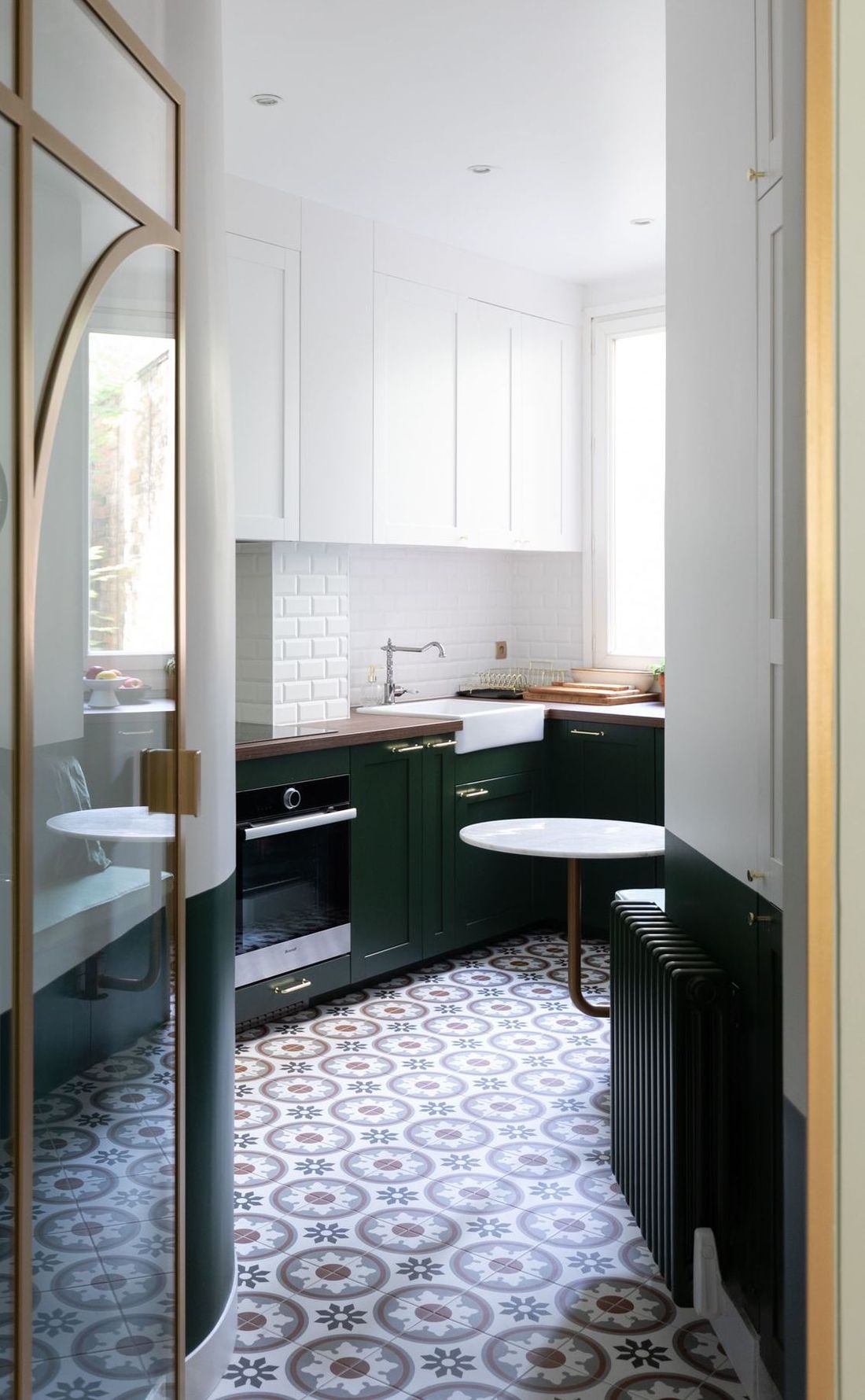 Black and White Checkered Floors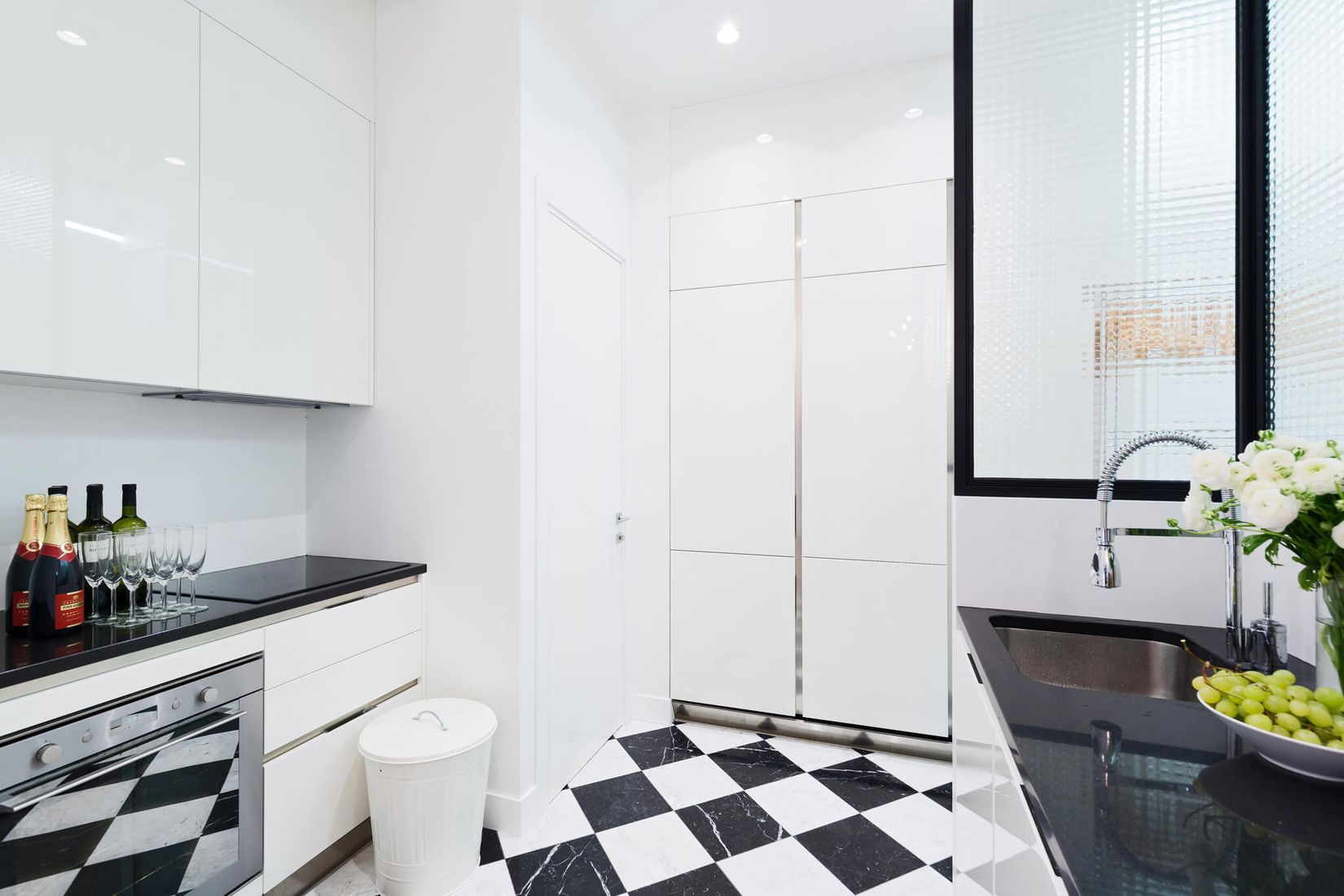 Marble Bistro Side Tables
You may not be in Paris right now, but why not pretend you are by eating at a cute marble bistro side table like this one?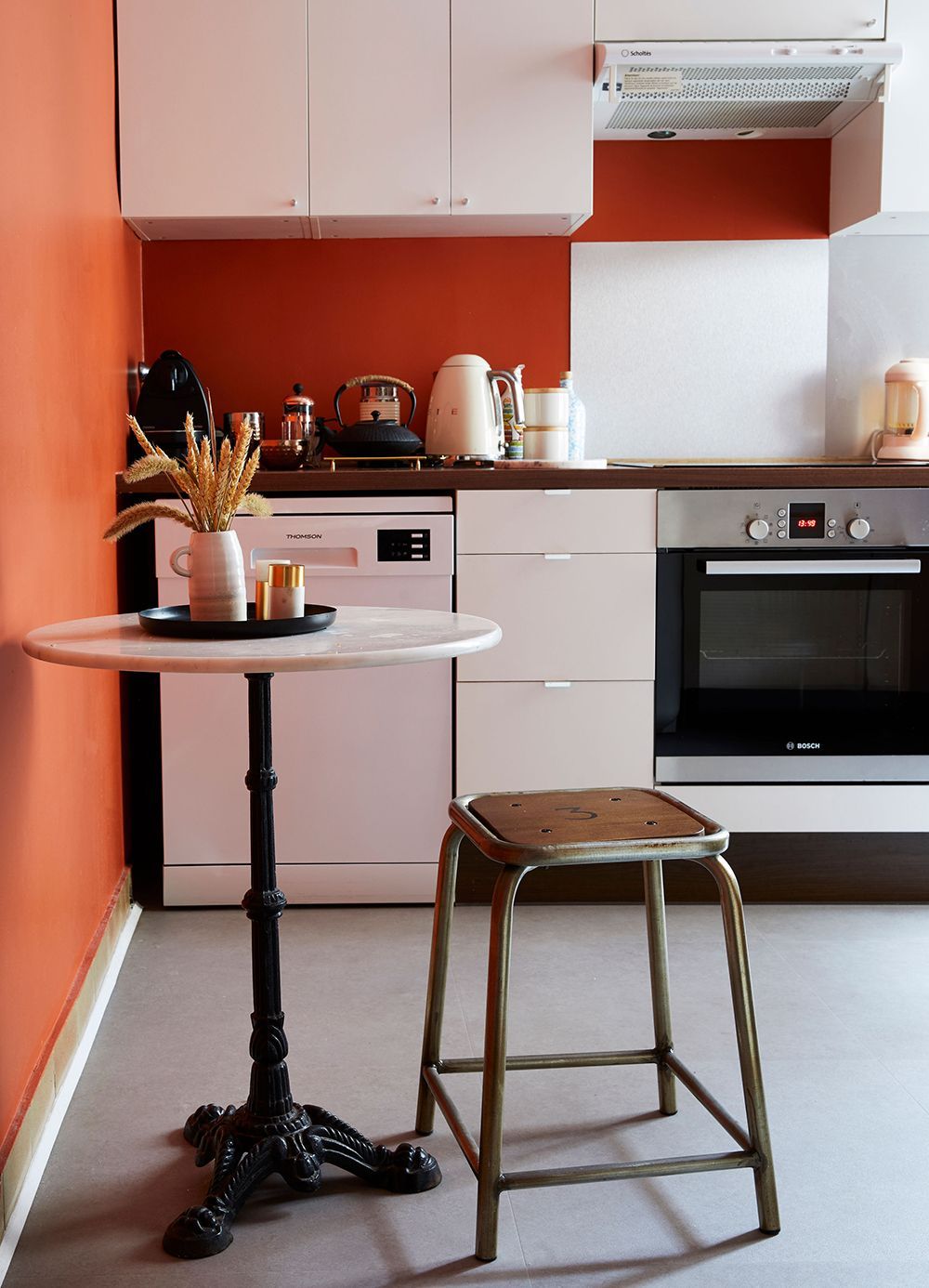 Copper Pots
Vintage copper cooking pots that have been passed down through the family are often found hanging around in Parisians' kitchens. These beautiful cookware pieces are stunning to look at, while bringing more warmth to the room than cold stainless steel – something you definitely need to bare those long, cold, Parisian winters.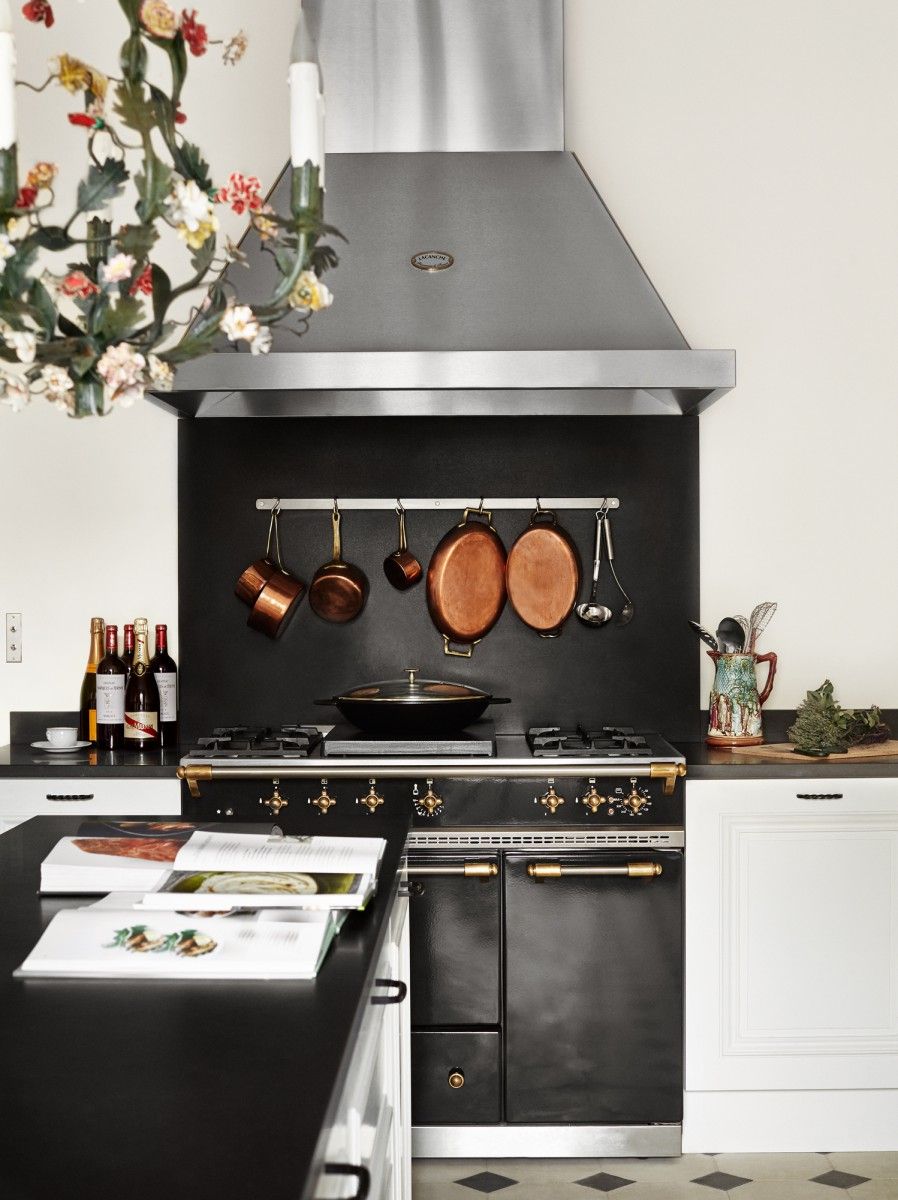 Marble Backsplash
White marble backsplash is always a chic design choice.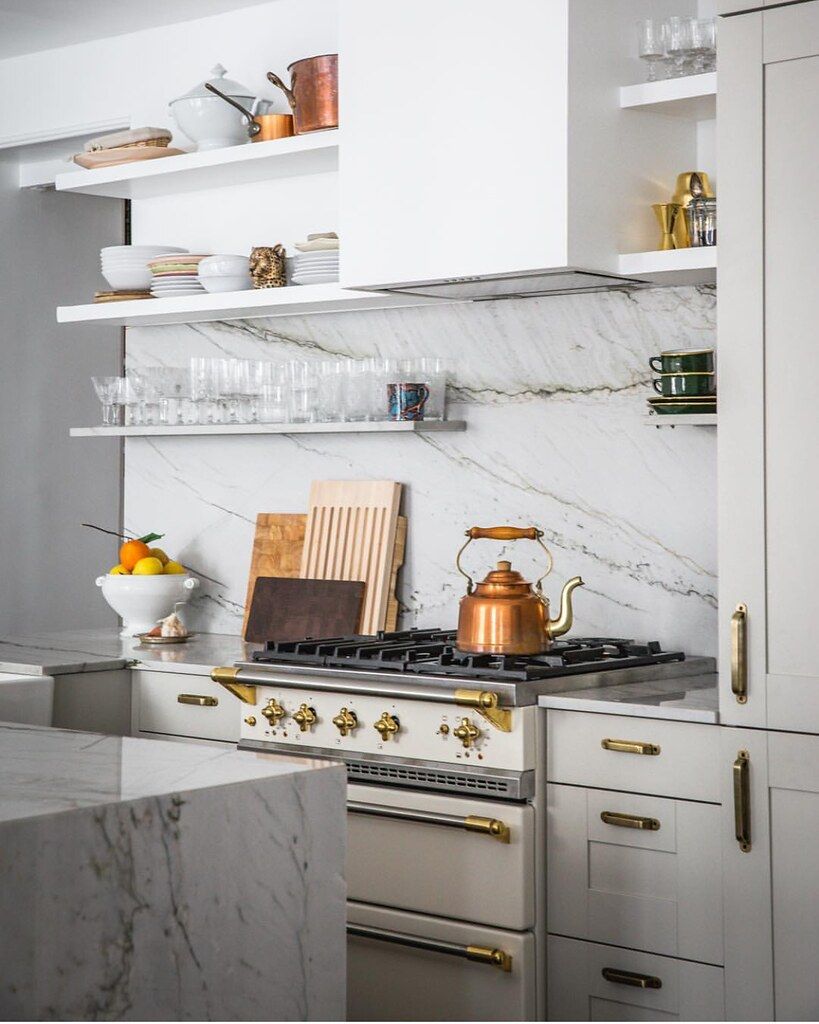 Dining Table as Kitchen Island
Parisians love putting a little breakfast nook in the middle of their kitchens in lieu of a kitchen island! There is a scene in one of my favorite French films, The Dreamers, that takes place around a casual dining table sitting in the middle of the kitchen.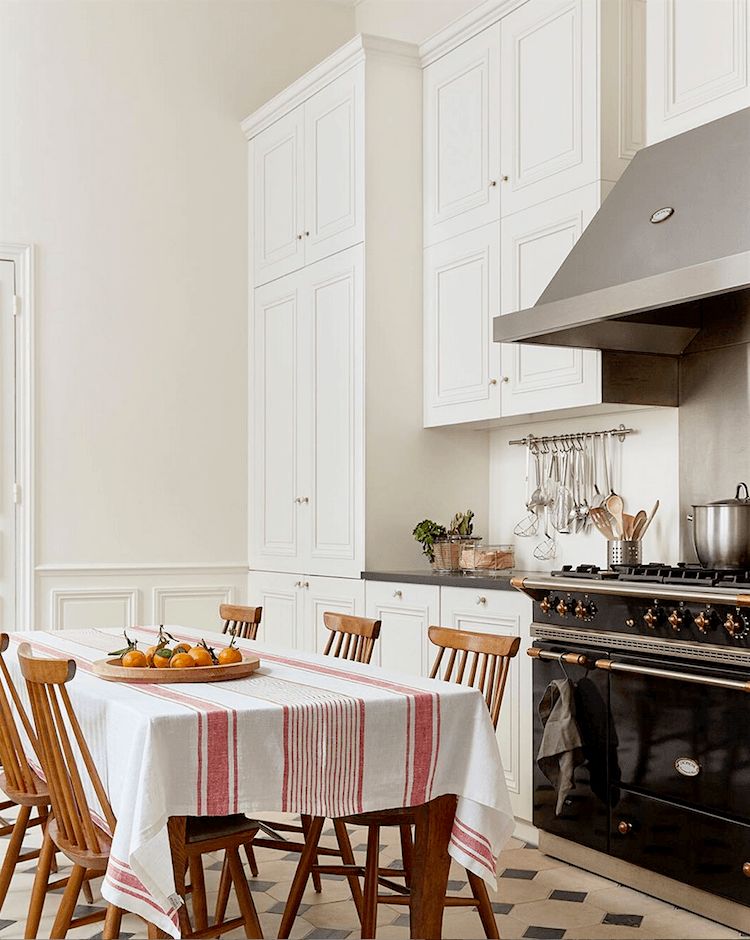 Antique Artwork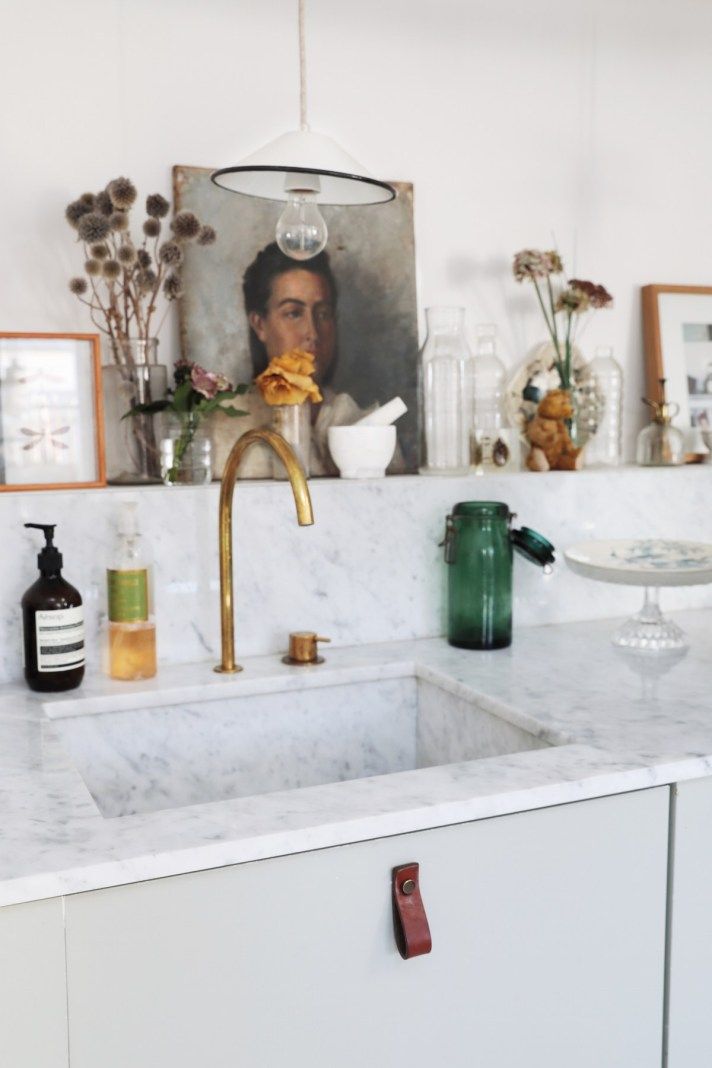 Simple Curtains below the Counter
Your Parisian kitchen doesn't have to be fancy! It just needs to show off your personality.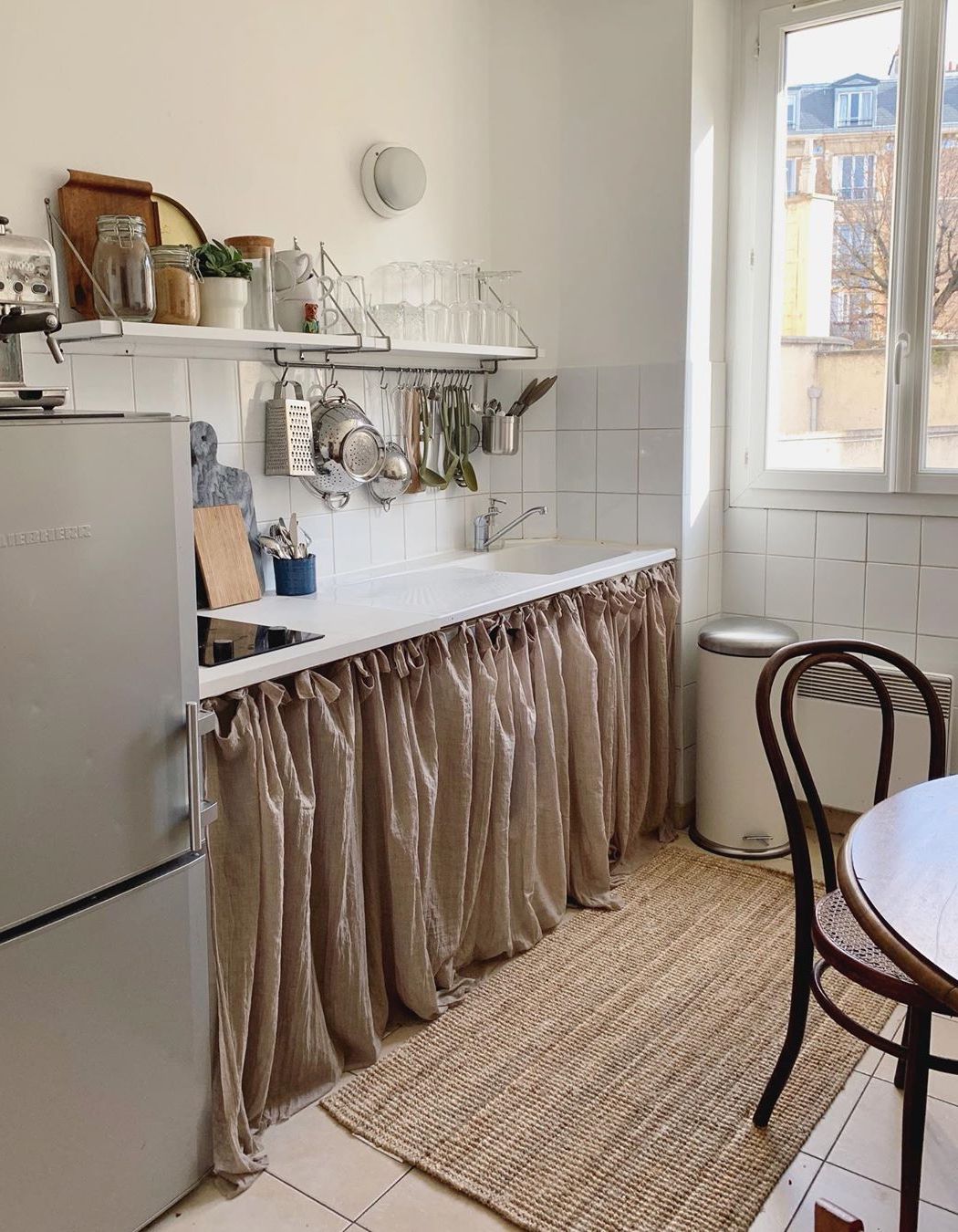 Parisian Decor Ideas
Love Parisian decorating? Don't miss our other Parisian style decorating guides right here!
Happy curating!