If there's one design decision you can't go wrong with, it's neutral counter chairs. These kitchen furniture pieces are timeless, classic, and go with just about any colors in the kitchen. If you want to decorate your kitchen with the prettiest neutral-toned counter chairs, this post will guide you.
Today we're embarking on an adventure into the heart of tranquility with a focus on neutral counter chairs – the unsung heroes of serene and calming kitchens. It's the simplicity of these versatile pieces that effortlessly breathe life into your design narrative, without overwhelming your senses.
Best Neutral Counter Chairs
If you're an aficionado of minimalist neutral home aesthetics or simply prefer a calming, uncluttered space, then you're in the right place. Let's explore the harmony of functionality and subtle charm that neutral counter chairs bring to our homes, all while keeping us grounded in their understated elegance.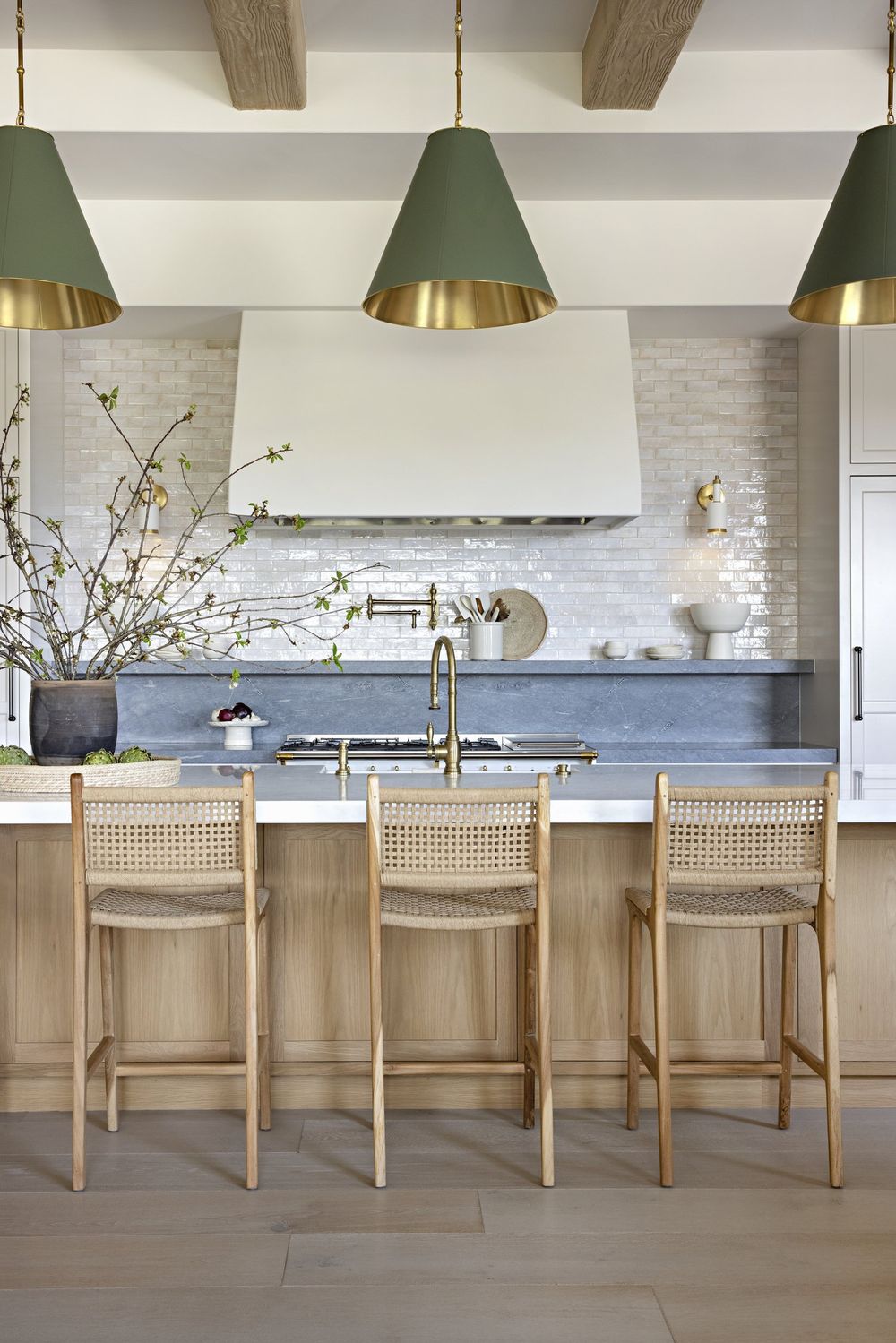 What to Look for in Counter Chairs
When shopping for counter chairs, there are several factors to consider to ensure you find the right ones for your needs and preferences. Here are some things to look for and consider:
Counter chairs are designed to be used with counters or high tables, so always check the height of the chair and make sure it matches the height of your counter. Measure the distance from the floor to the top of your counter or table to determine the appropriate chair height.
Comfort is crucial, especially if you plan to spend extended periods sitting on the counter chairs. Look for chairs with well-padded seats and backrests. Chairs with a slight incline or ergonomic design can provide better support for your back.
Counter chairs come in different materials, such as wood, metal, plastic, or upholstery. Consider the durability and maintenance requirements of each material. For example, wooden chairs can be sturdy and elegant but may require more maintenance than metal or plastic chairs.
The decision to choose counter chairs with or without arms depends on personal preference and the intended use. Chairs with arms offer additional support and can be more comfortable for extended sitting. However, if you have limited space or prefer a more open feel, armless chairs may be a better choice.
---
I hope you found the perfect neutral counter chairs for your kitchen!