Neutral console tables are key pieces of anyone who wants to get a neutral interior design look in their home. You can use a console table in many different places. Most people have a console table in their entryway, behind the sofa, or in a long hallway.  You can keep books, a table lamp, a tray and many more things on top of a console table. They are very versatile pieces of furniture that anyone can use.
If you're going for the neutral decorative look in your home then you'll probably want to find a console table made of wood. It should be finished in a very light color unless you want to go for a dramatic look and you can choose a dark wood finish or a warm caramel. I found several options across the web which I'm going to share with you today.
These console tables come in many different shapes and sizes as well as different price ranges so be sure to click through a few of them to find one in your budget!
Neutral Console Tables
Dreamy, right? Check out this gorgeous rustic console table with drawers. it has been topped with a black framed Arhaus mirror. Stunning!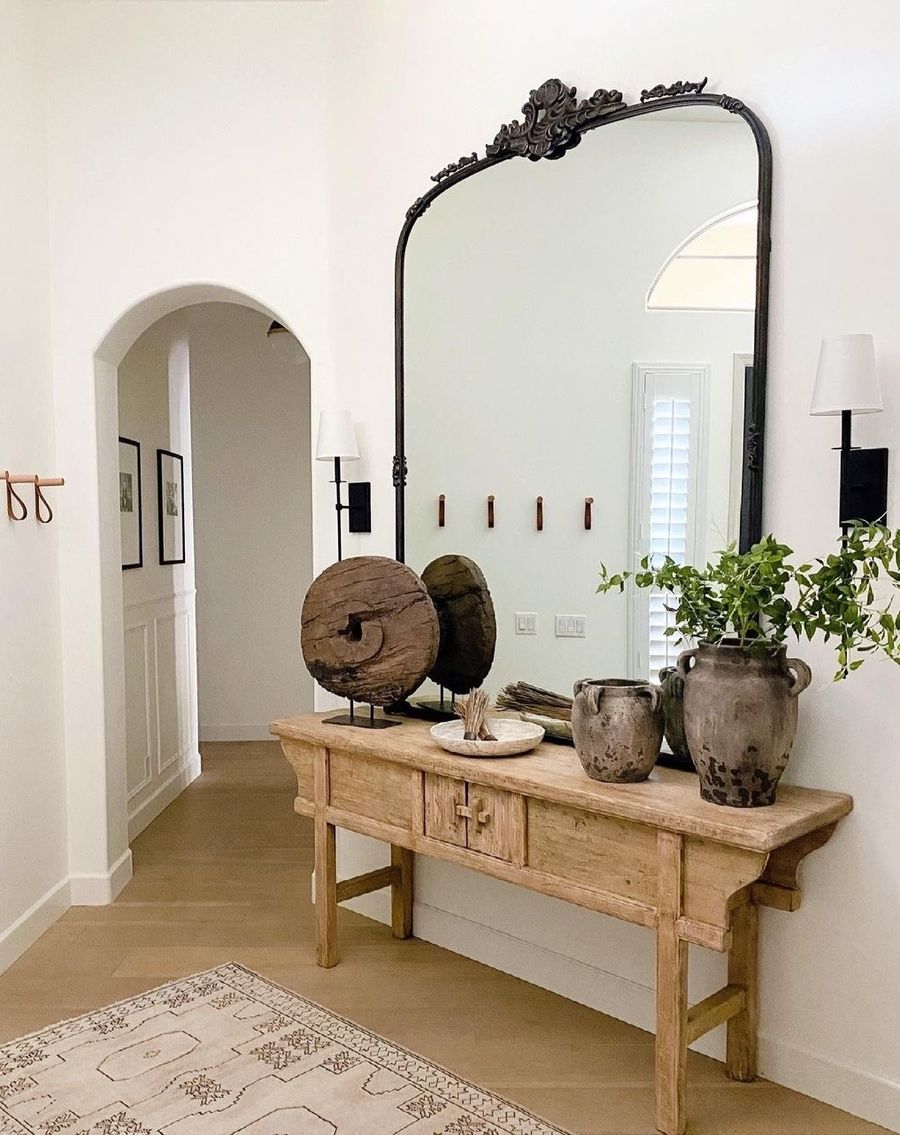 This mid-century style console table has two drawers and works well in this staircase nook, probably serving as an entryway!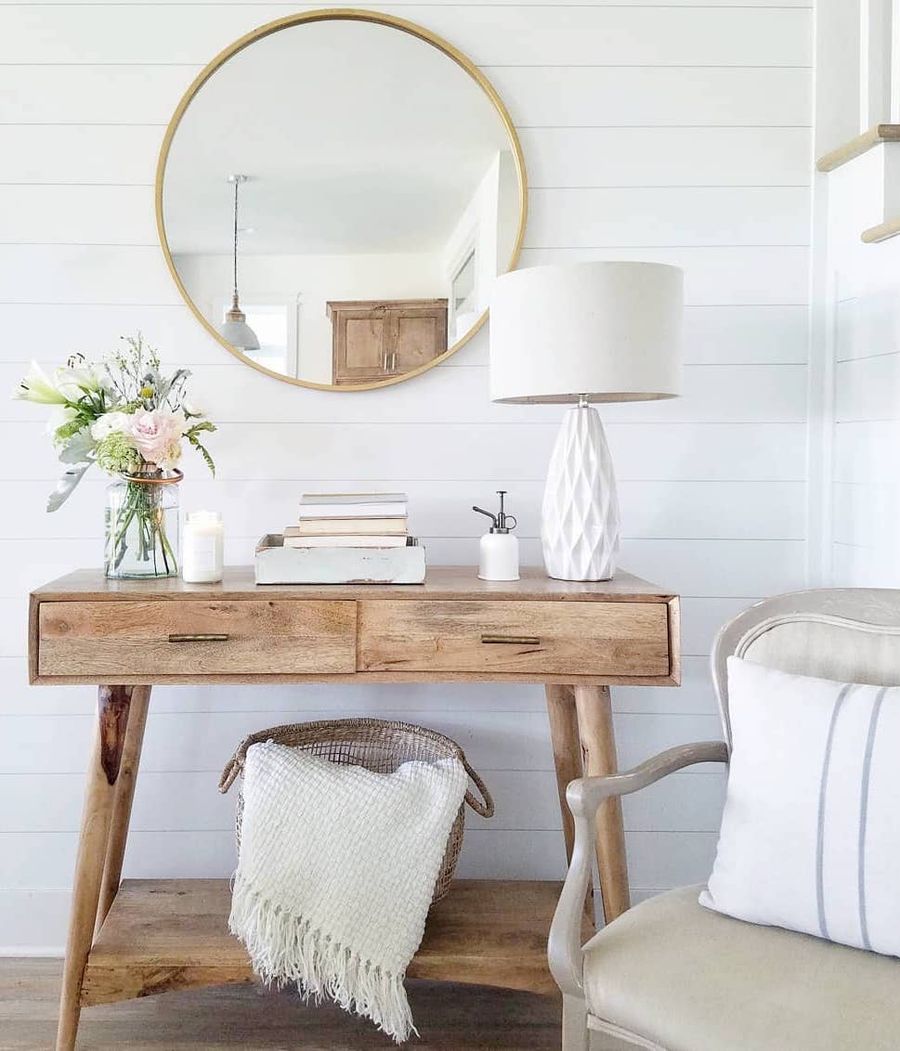 I hope this post help you find the perfect neutral consul table for your decorating needs. Let us know your thoughts in the comments below!
More Neutral Furniture & Decor
If you're looking for more neutral furniture and decor ideas, then please continue to browse our site with these related posts we think you'll like.