Neutral chandeliers are great lighting choices in many different homes. The neutral decor look is becoming more and more popular as interior designers look to incorporate calming beige tones into homes to give an earthy feel to a space. In my opinion, it's good to add some dark brown shades or even black accents to make sure that the room has some contrast to it. In any case, neutral looks great no matter how you mix and match it!
Lighting is a key element to every interior design. Having at least one but preferably several lighting sources is ideal. Let's talk about chandeliers in neutral tones and shades.
Neutral Chandeliers
Today I want to share some of the most beautiful neutral chandeliers you can buy online for different rooms of your home. Chandeliers are wonderful lighting accents that can illuminate a space in a stunning way. Neutral tones won't distract from your decor and interior design, either. Here are our favorite neutral chandeliers!

Neutral chandeliers are great for all sorts of interior spaces from farmhouse to coastal homes. Here a simple white console table sits against a wall with a gallery wall frame arrangement on the wall. A brown wood beaded chandelier hangs from the ceiling lighting up this entryway space.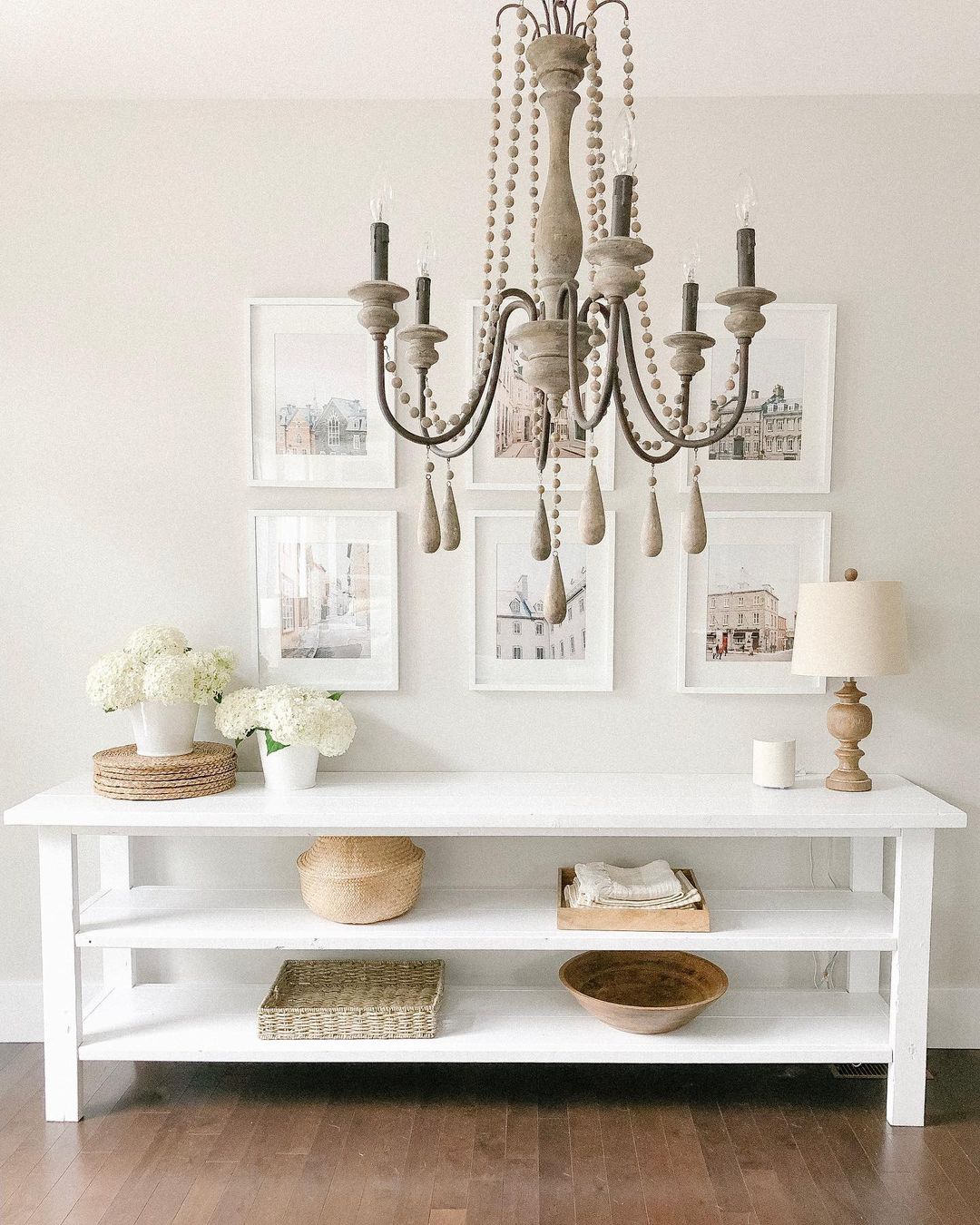 More Neutral Decor Ideas
If you love neutral interiors, then don't miss these related posts on neutral decorating: