Let's talk about the best mid-century modern floor lamps for lighting up your home. As you know, mid-century modern furniture and lighting fixtures are always sleek, sharp, and functional. Let's take a look at the best floor lamps for mid-century-style homes. If you love mid-century modern decorating, then this post will help you get your floor lighting correct.
Lighting is difficult to master when designing a home, but pretty much every home can benefit from at least one floor lamp. Floor lamps are awesome for providing targeted light in a certain area of the home.
Mid-Century Modern Floor Lamps
The first part of the 20th century was all about creating beauty. The mid-century period was all about enhancing functionality without sacrificing style. An example of this is the 1957 Vladimir Kagan "Cygnet" floor lamp which combines the side table with the floor lamp.
Towards the mid-century period, materials that had been produced for wartime use were soon available for crafting domestic lighting fixtures, furniture, and more.
Mid-century modern floor lamps are sleek, contemporary and most of all – practical. One such lighting fixture that stands out and is almost instantly recognizable is the Arco Floor Lamp by Flos.
Designed by Achille Castiglioni in 1962, it was truly created with practical function in mind. Castiglioni wanted to provide a way to light up an area with overhead lighting without showing wiring. The arched lamp was the answer. Gently hanging across a sofa or living space, the lamp appears to defy gravity in a way! This lamp must be based on a heavy marble stone to remain firmly anchored to the ground. Putting an arc lamp in your home will certainly make a bold statement.
For more affordable mid-century modern floor lamp ideas, check out these options:
The tripod floor lamp was another important mid-century lighting style that is still imitated today.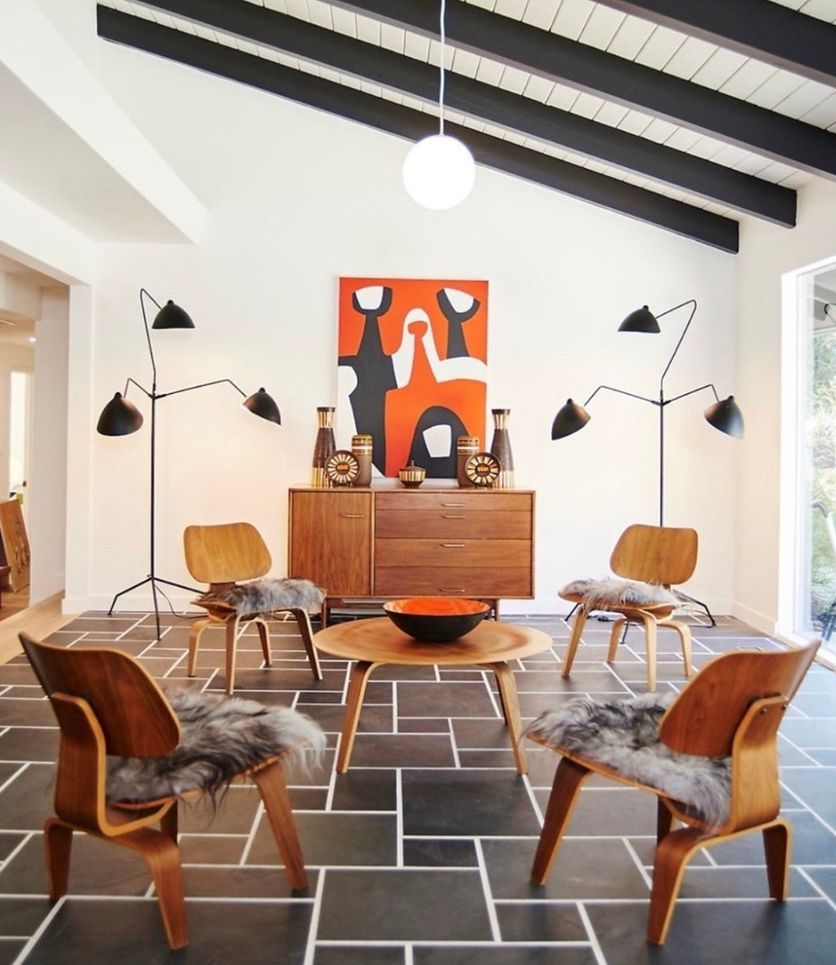 More Mid-Century Modern Lighting Ideas
Keep reading more about mid-century modern lighting ideas with these related articles: