Have you ever dreamed of installing checkered floors in the kitchen of your home? This is one kitchen flooring trend I don't see going away any time soon.
Checkered flooring can work in a variety of home styles. It can be very elegant and traditional, or it can be very rustic and farmhouse style. This flooring type works well in both city townhomes and country homes. I often see them chosen for flooring in an English country farmhouse or even an elegant Manhattan apartment foyer. The possibilities for checkered flooring at home are endless.
Like in bathrooms and entryways, checkerboard tiles can add style, texture, and practicality to kitchen floors.
One of the main benefits of checkerboard tiles in a kitchen is that they are highly durable and can withstand spills, stains, and heavy foot traffic. They are also easy to clean and maintain, which is important in a space where spills and messes are common.
In terms of style, checkerboard tiles can create a classic and timeless look in a kitchen design.
Here are some examples of checkered floors in the kitchen to give you some design ideas.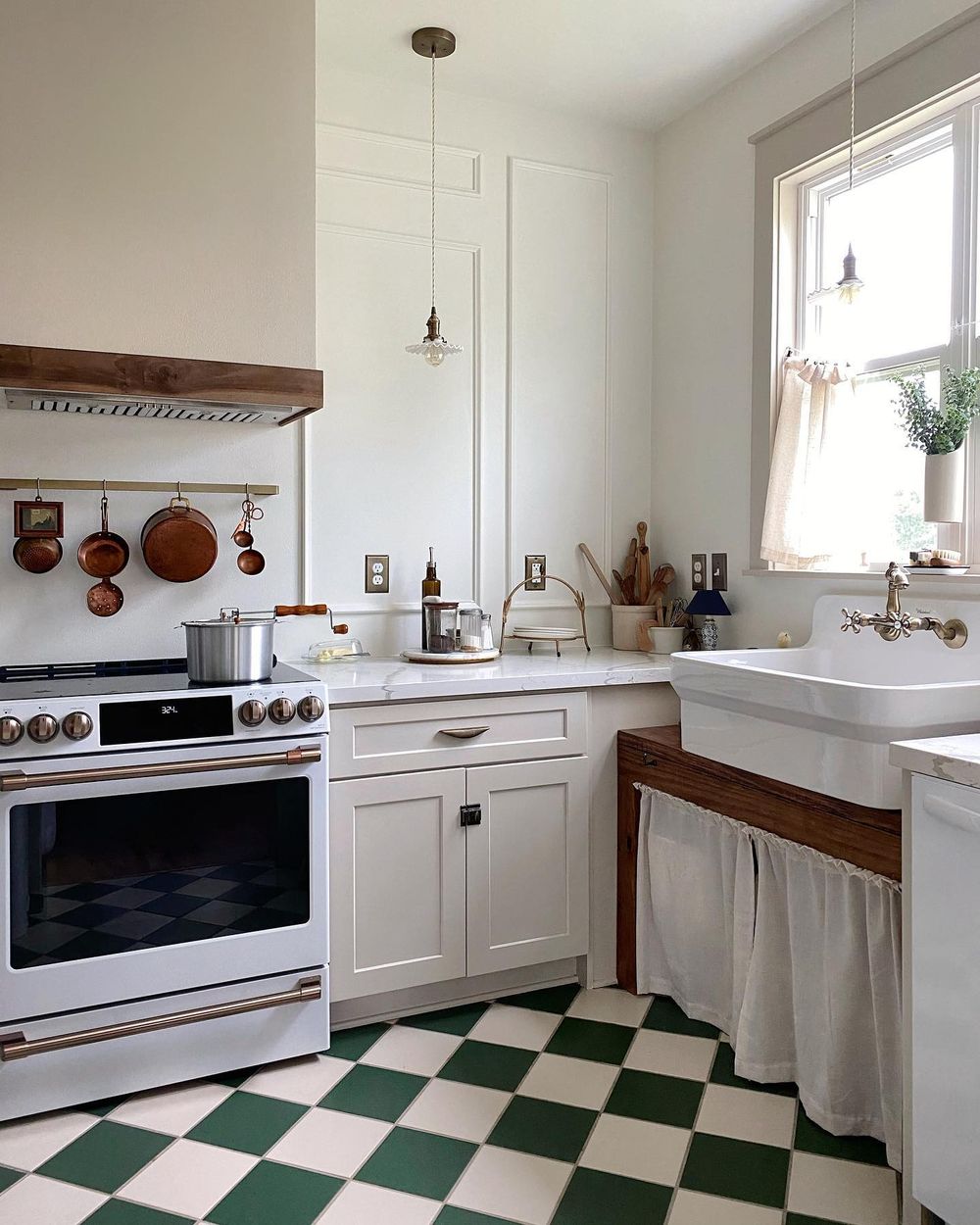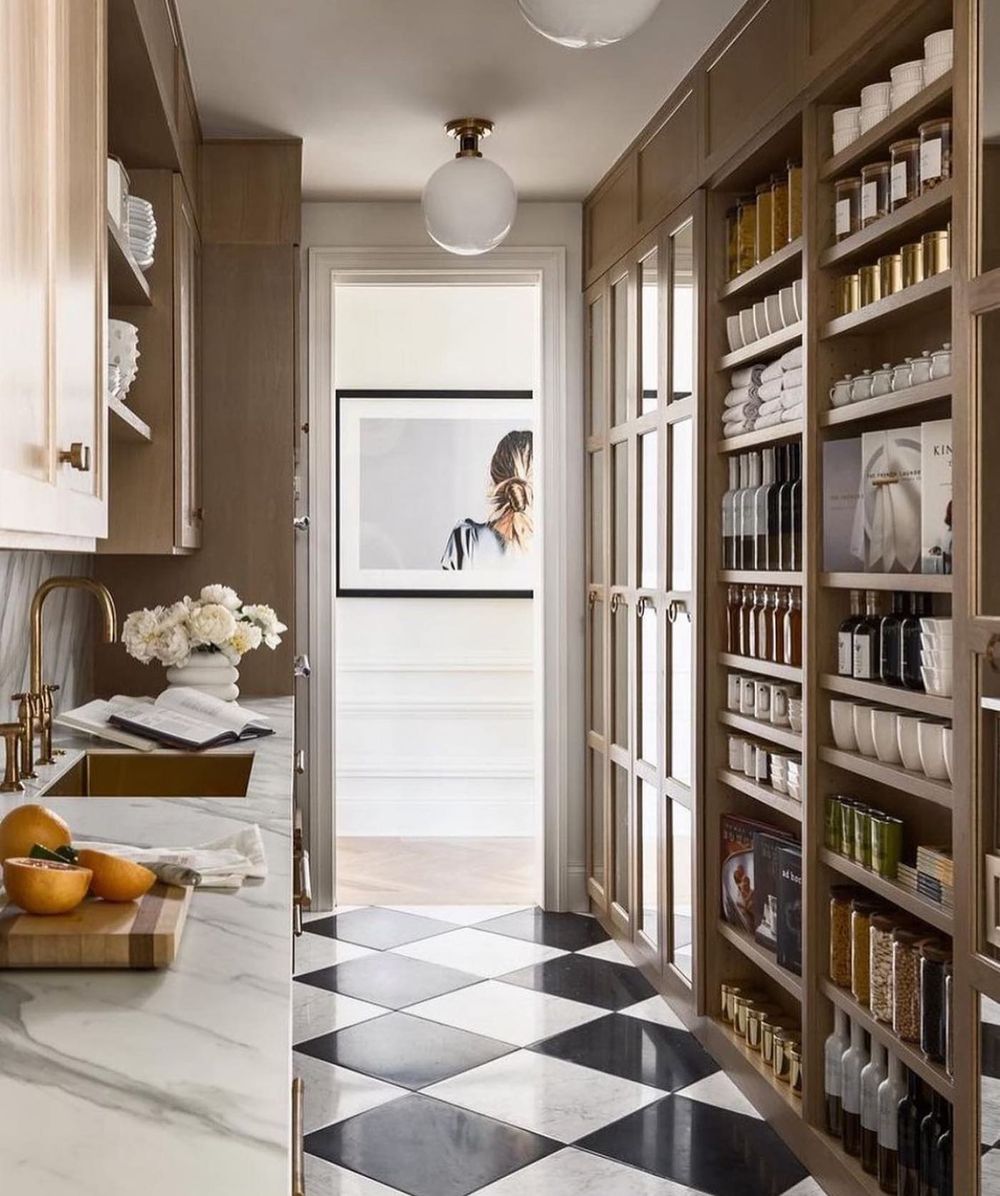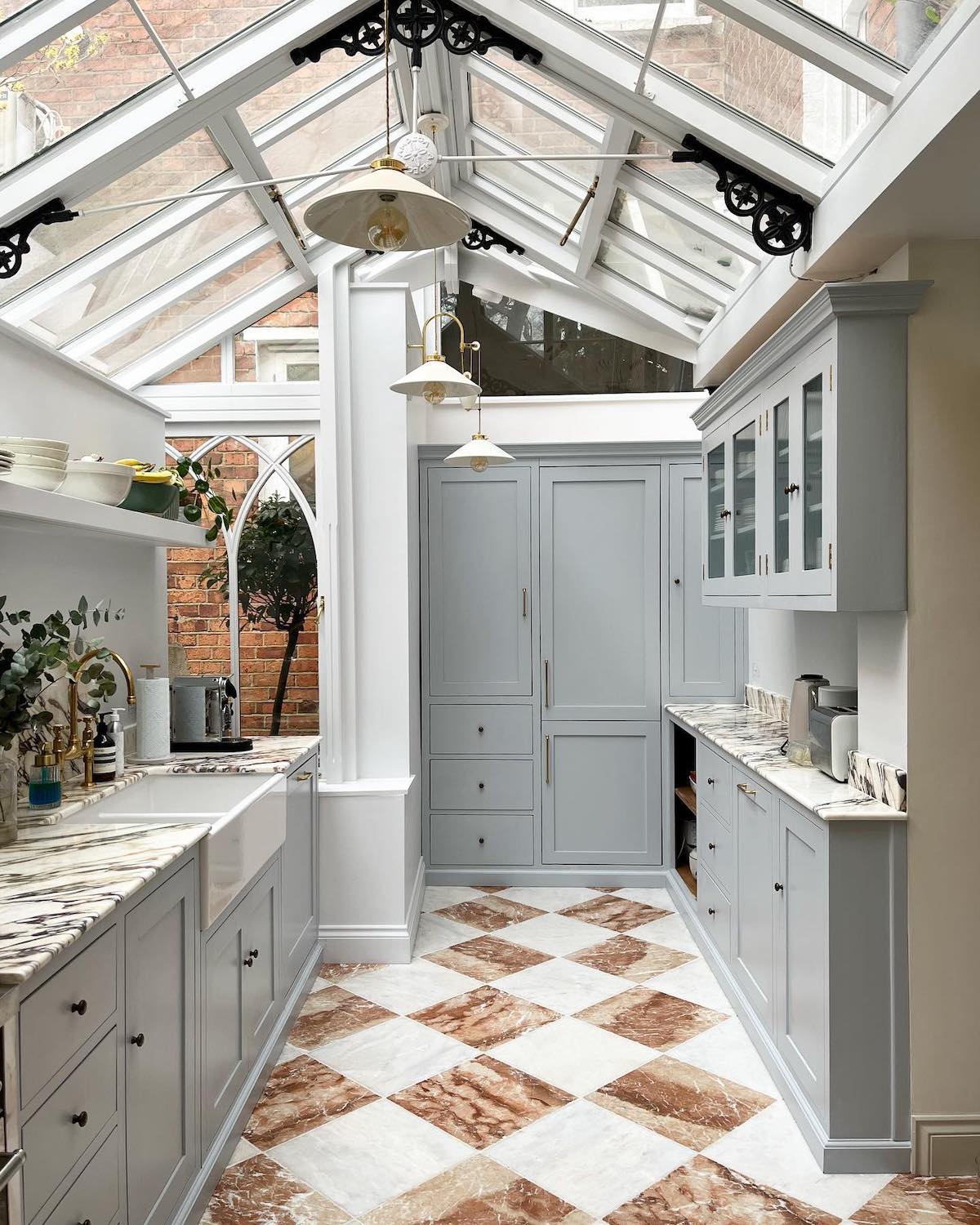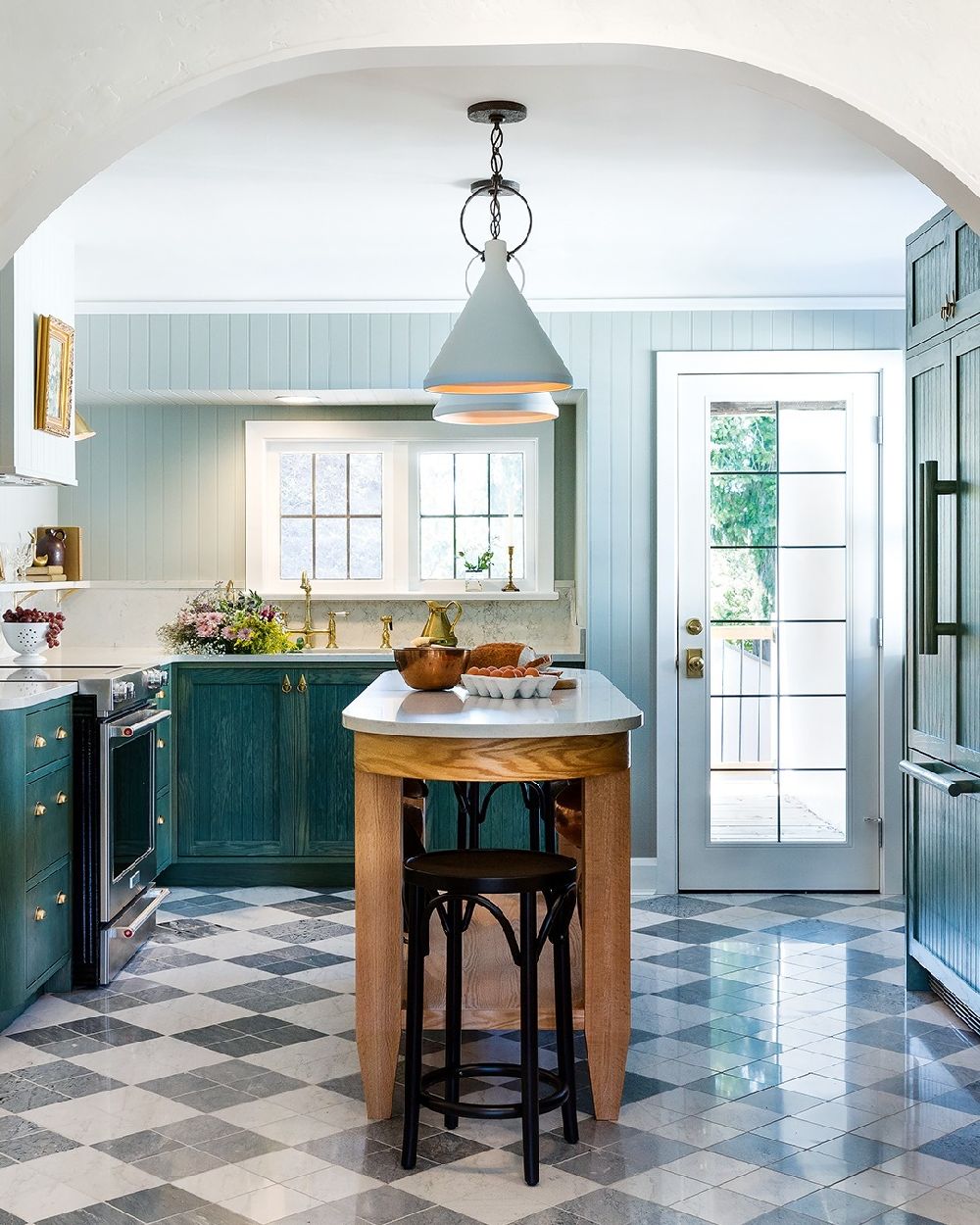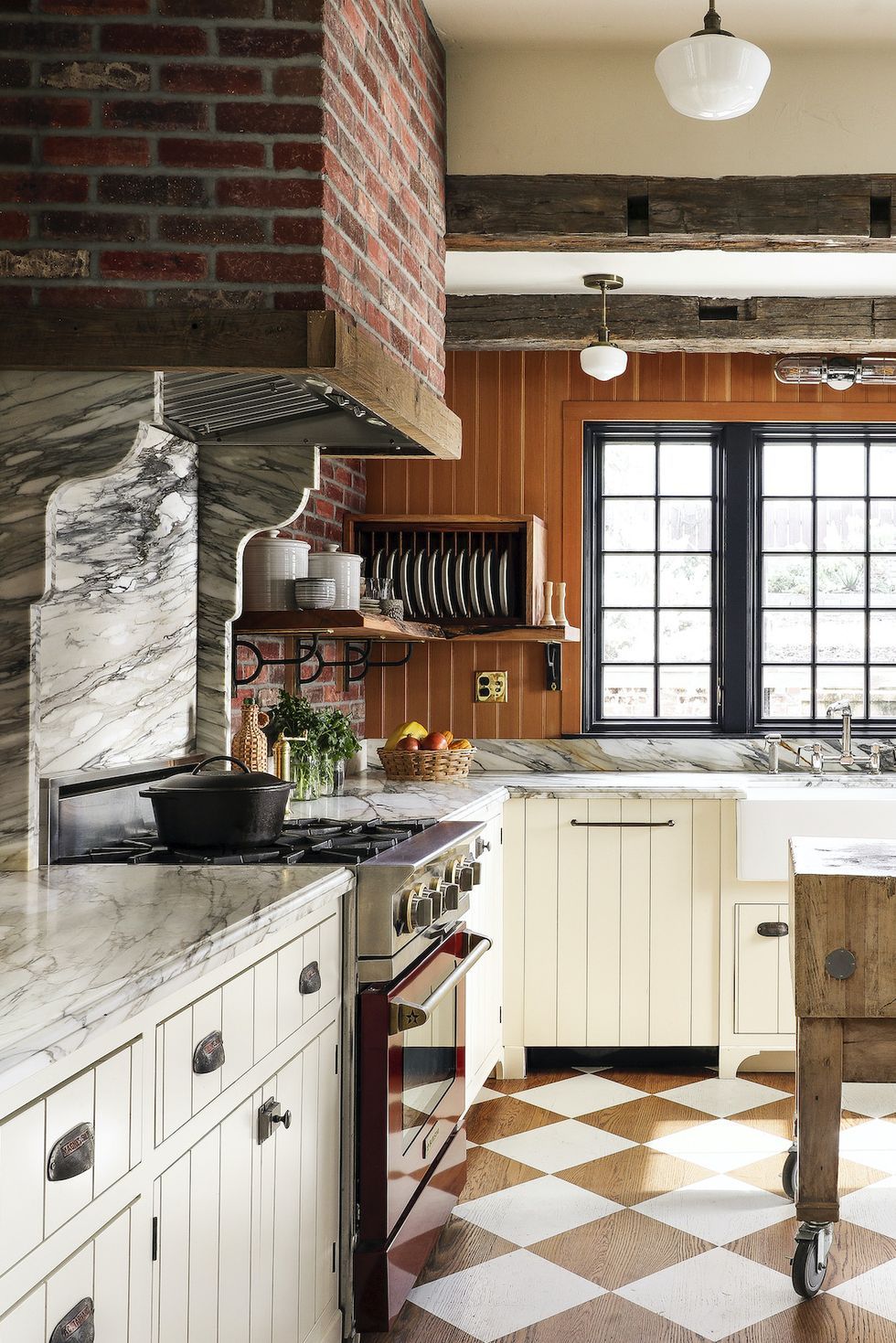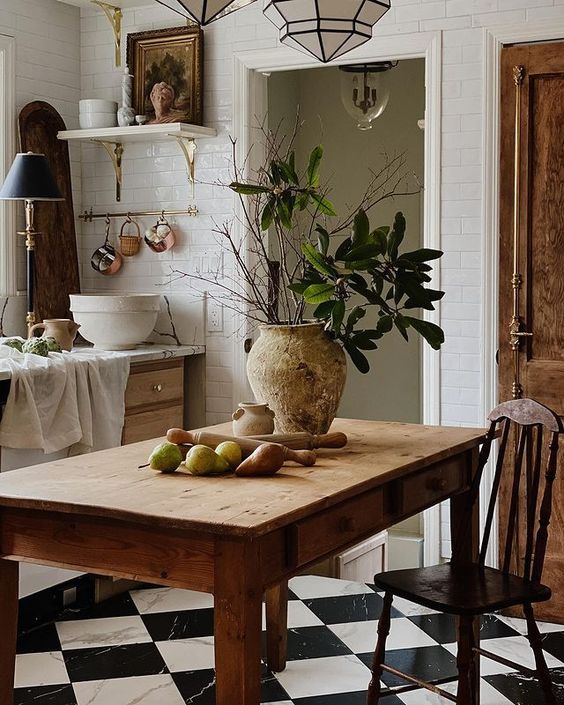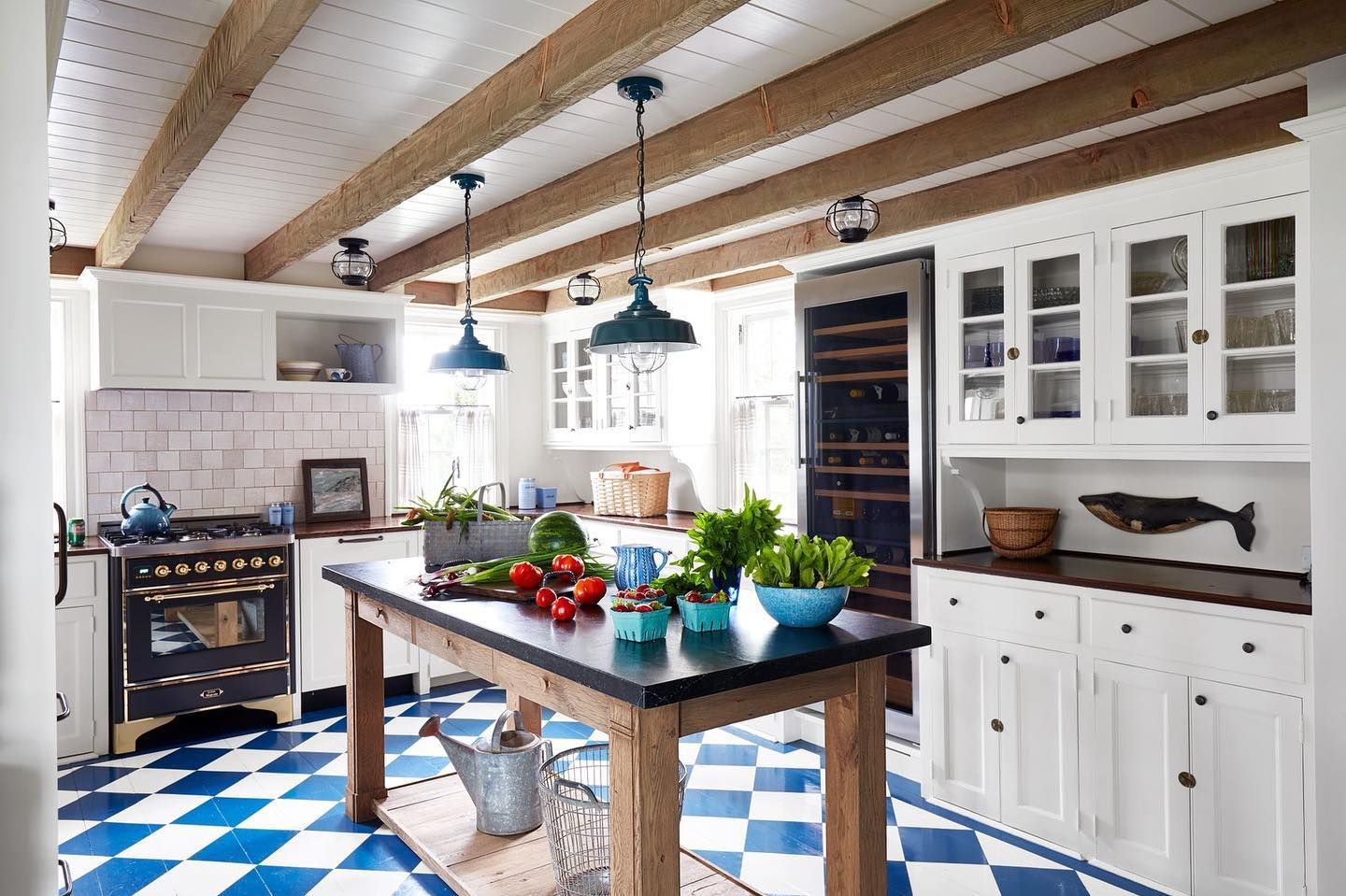 Would you install checkered floors in the kitchen of your home?