These mid-century modern fireplaces will give you so much inspiration as you create a cozy home for sitting around the fire.
Having a fireplace in your home is truly a wonderful thing. If you live in a colder climate, having a warm fireplace can be a godsend! Even if you don't actually light it, fireplaces are great for decorating and adding an eye-catching element to a living room.
Mid-century modern decor is certainly making a comeback in the design world. More and more people are attracted to the simple yet functional designs of the mid-century era.
Mid-Century Modern Fireplaces
Mid-century modern homes often feature a variety of different fireplaces. Many homes feature a traditional masonry fireplace, typically made of concrete, brick, or stone. These fireplaces often feature large, bold designs and are often the centerpiece of the living room.
Another popular type of fireplace found in mid-century modern homes is the free-standing, metal fireplace. These fireplaces are often made of steel or iron and feature a sleek, modern design.
Other mid-century modern homes may feature built-in electric fireplaces, which are designed to look like traditional wood-burning fireplaces. These electric fireplaces are often efficient and easy to use and can provide a convenient source of heat in a living space.
Today I want to share some of the most inspiring mid-century modern fireplaces I've seen online. Many of these fireplaces also come in a variety of colors, allowing them to blend in with any home decor. From built-in brick fireplaces to retro freestanding gas fireplaces, there is a mid-mod fireplace idea for everyone!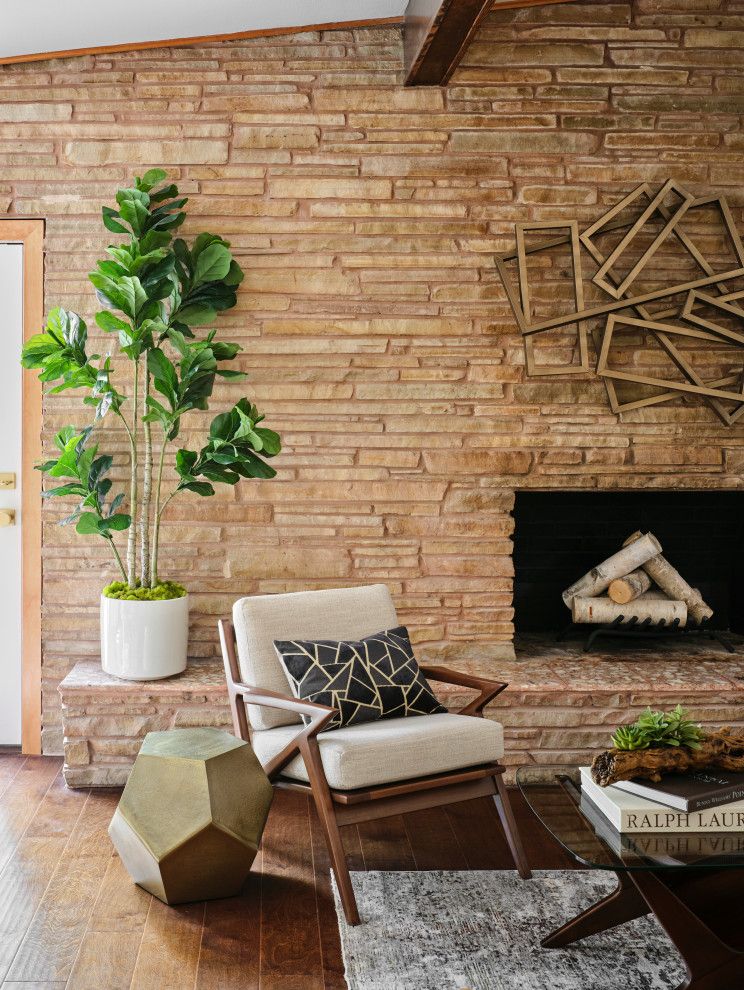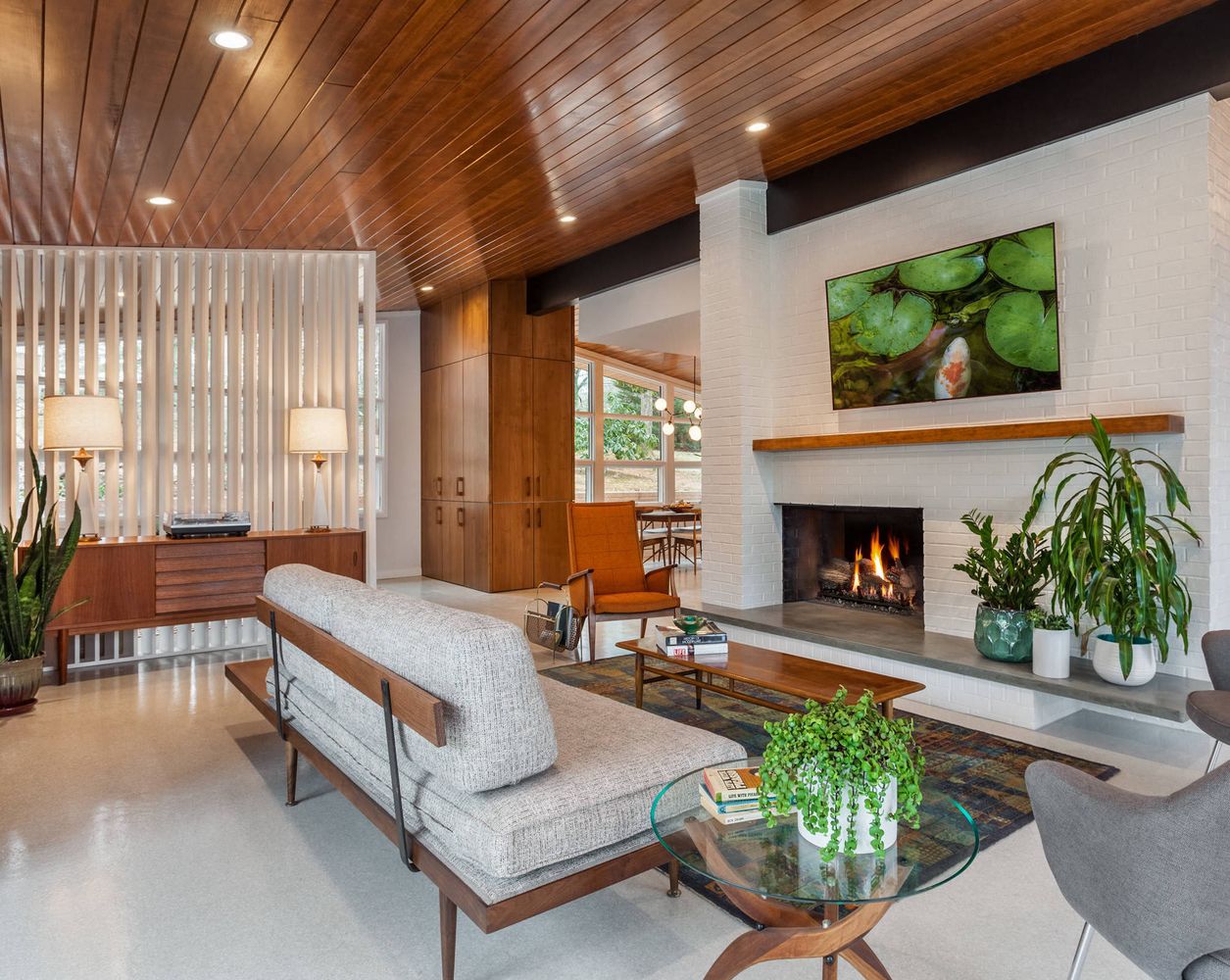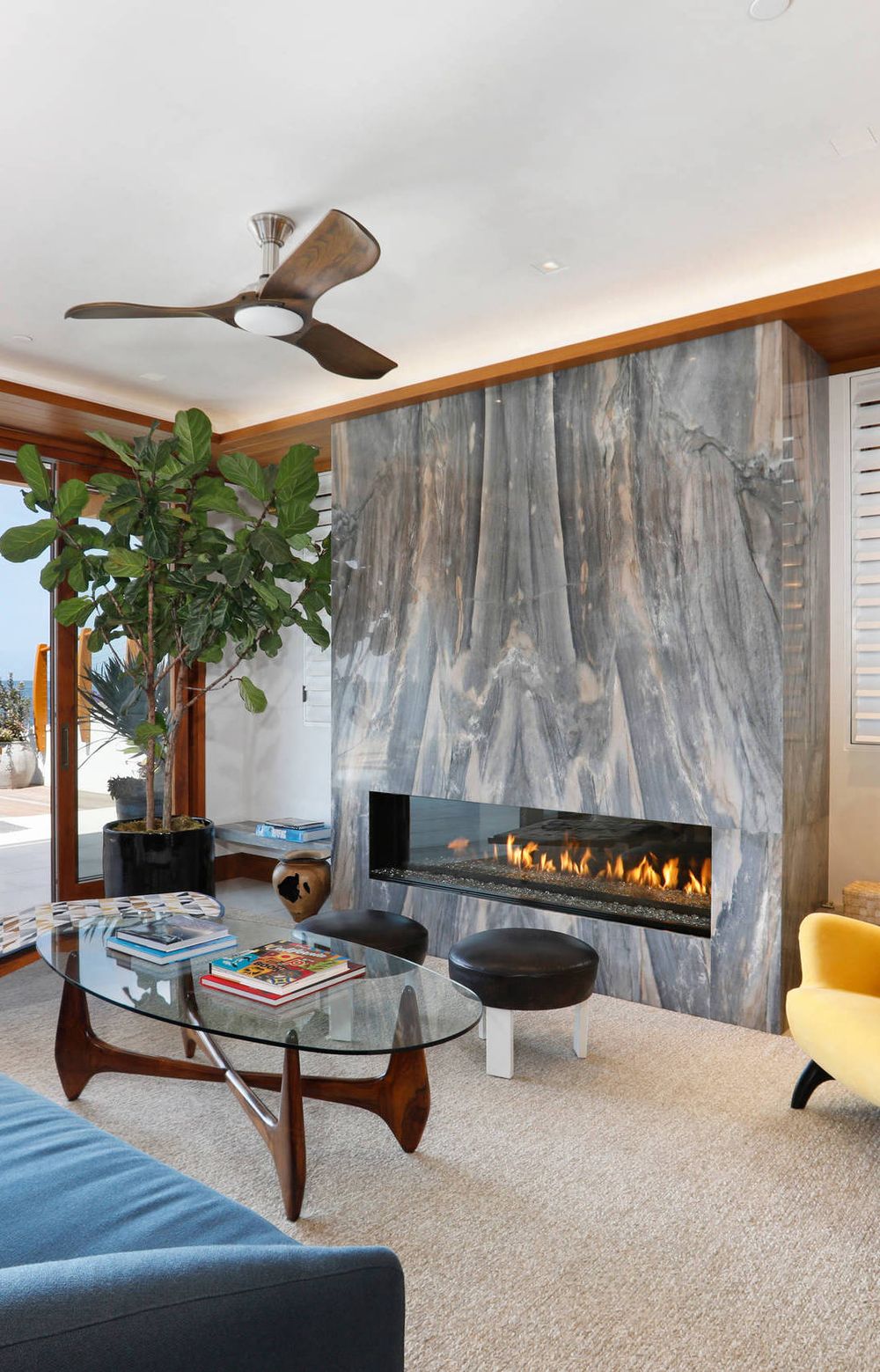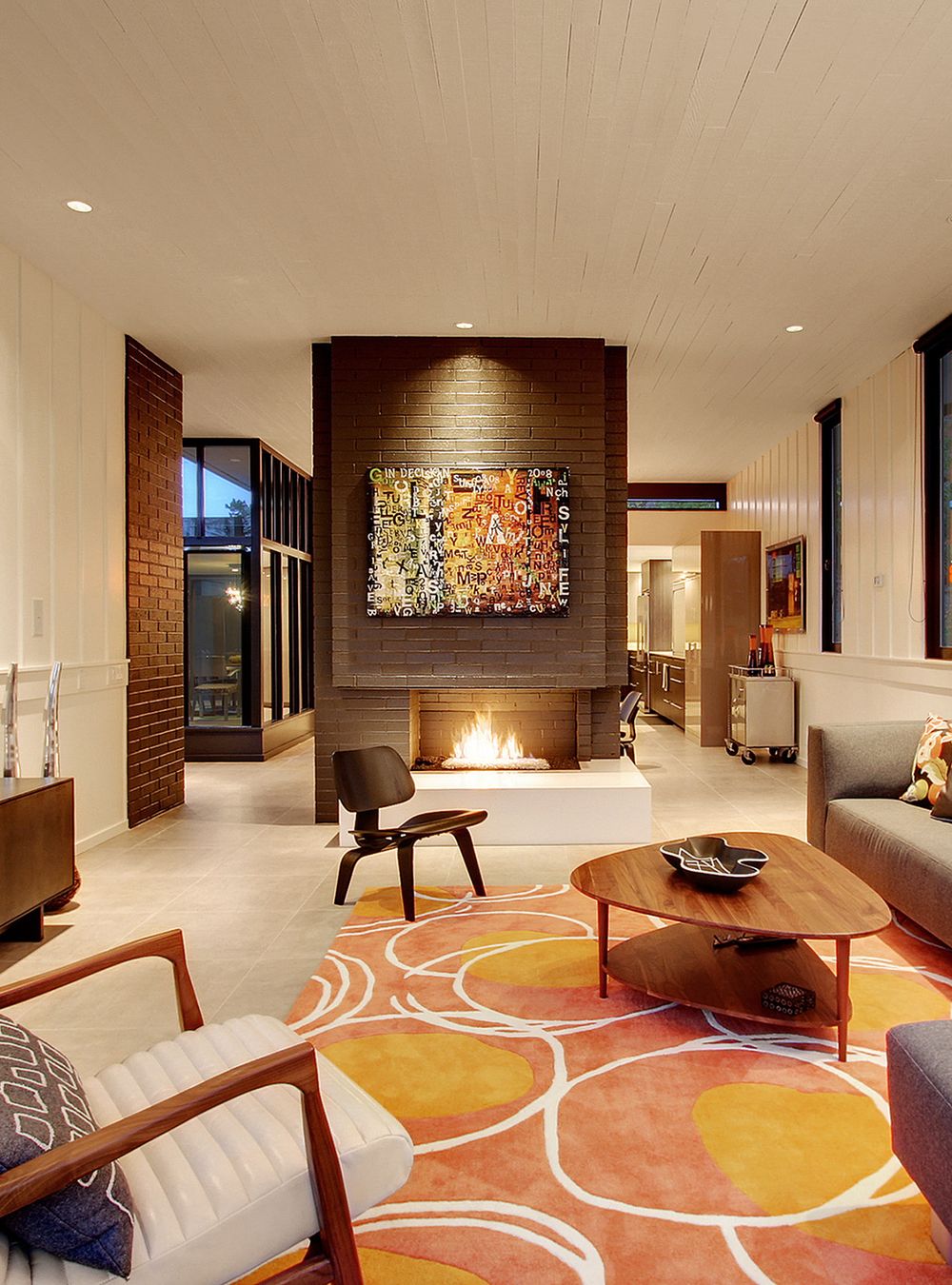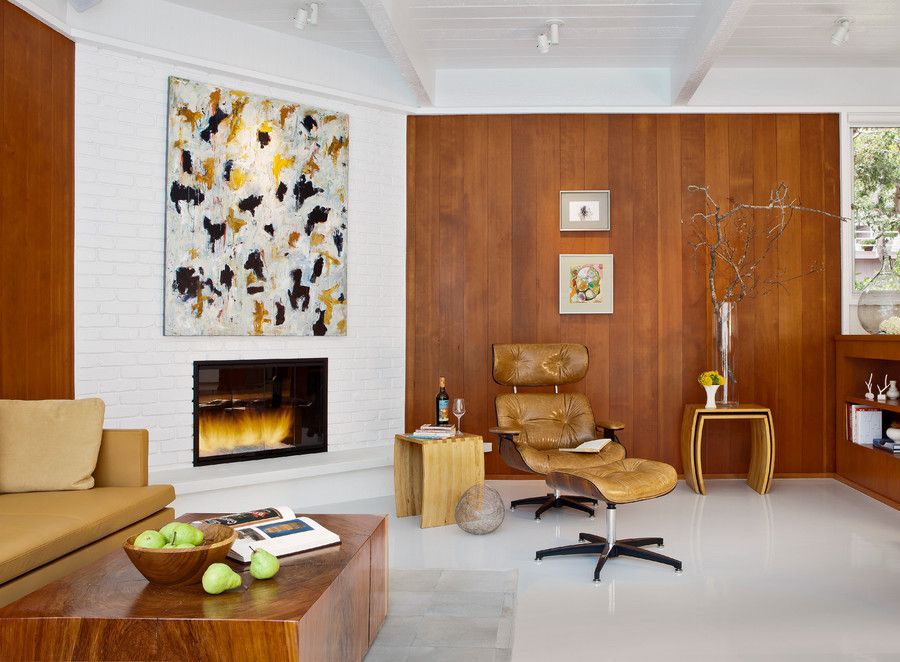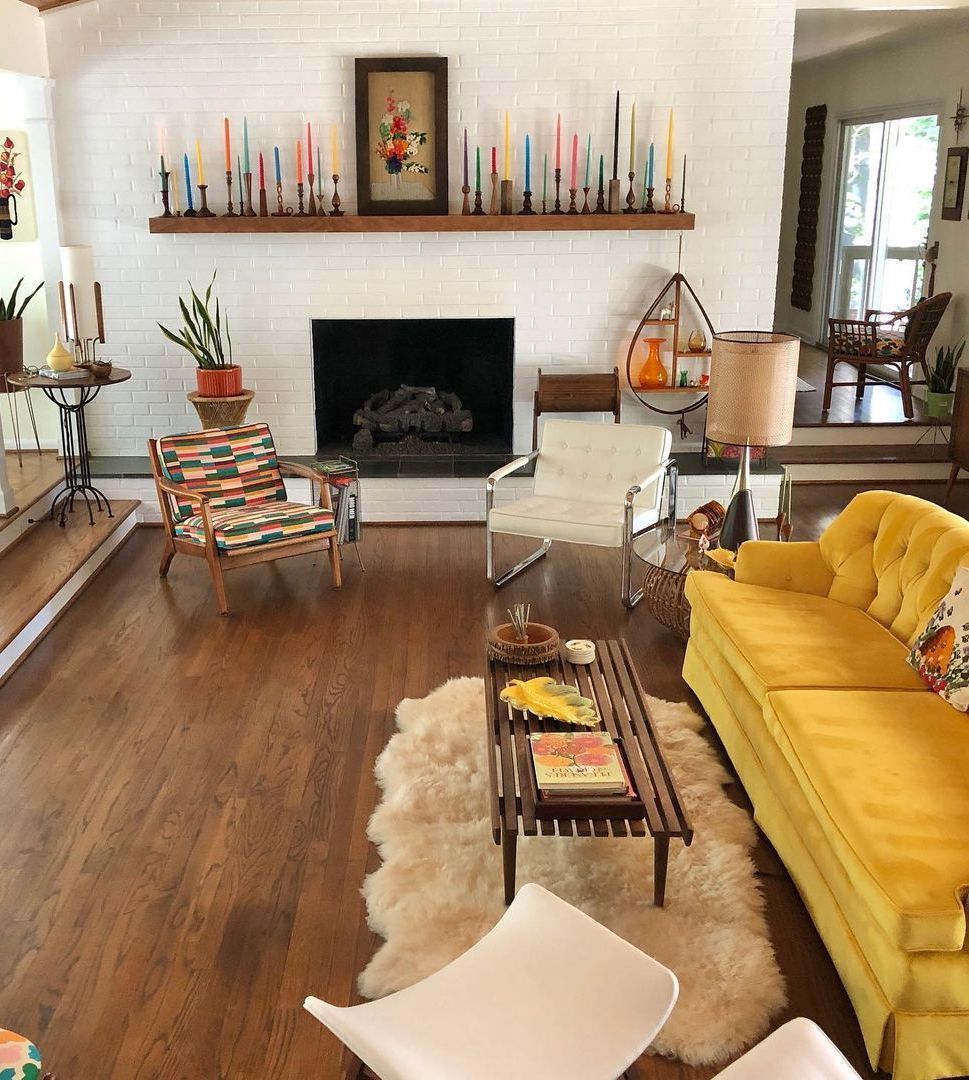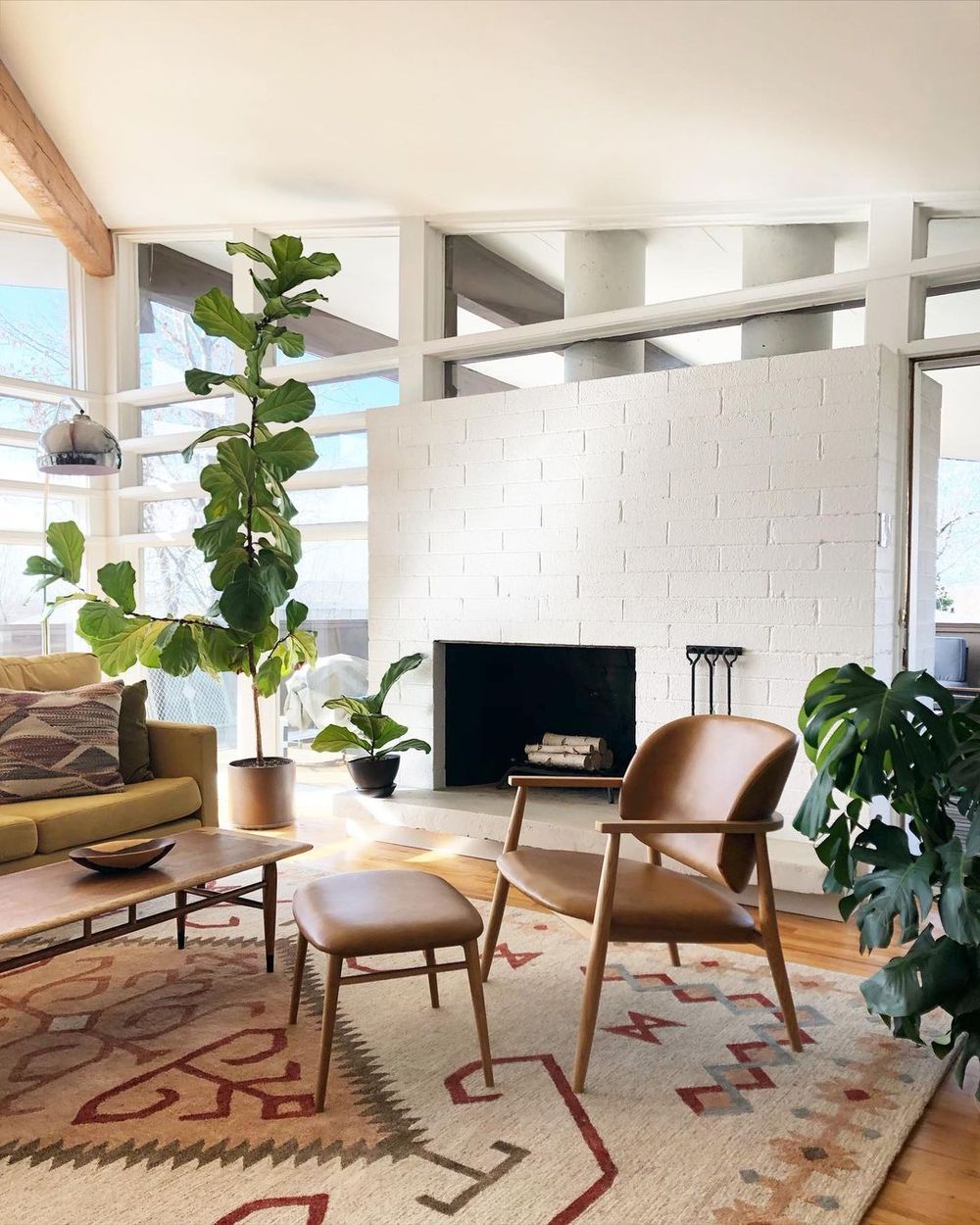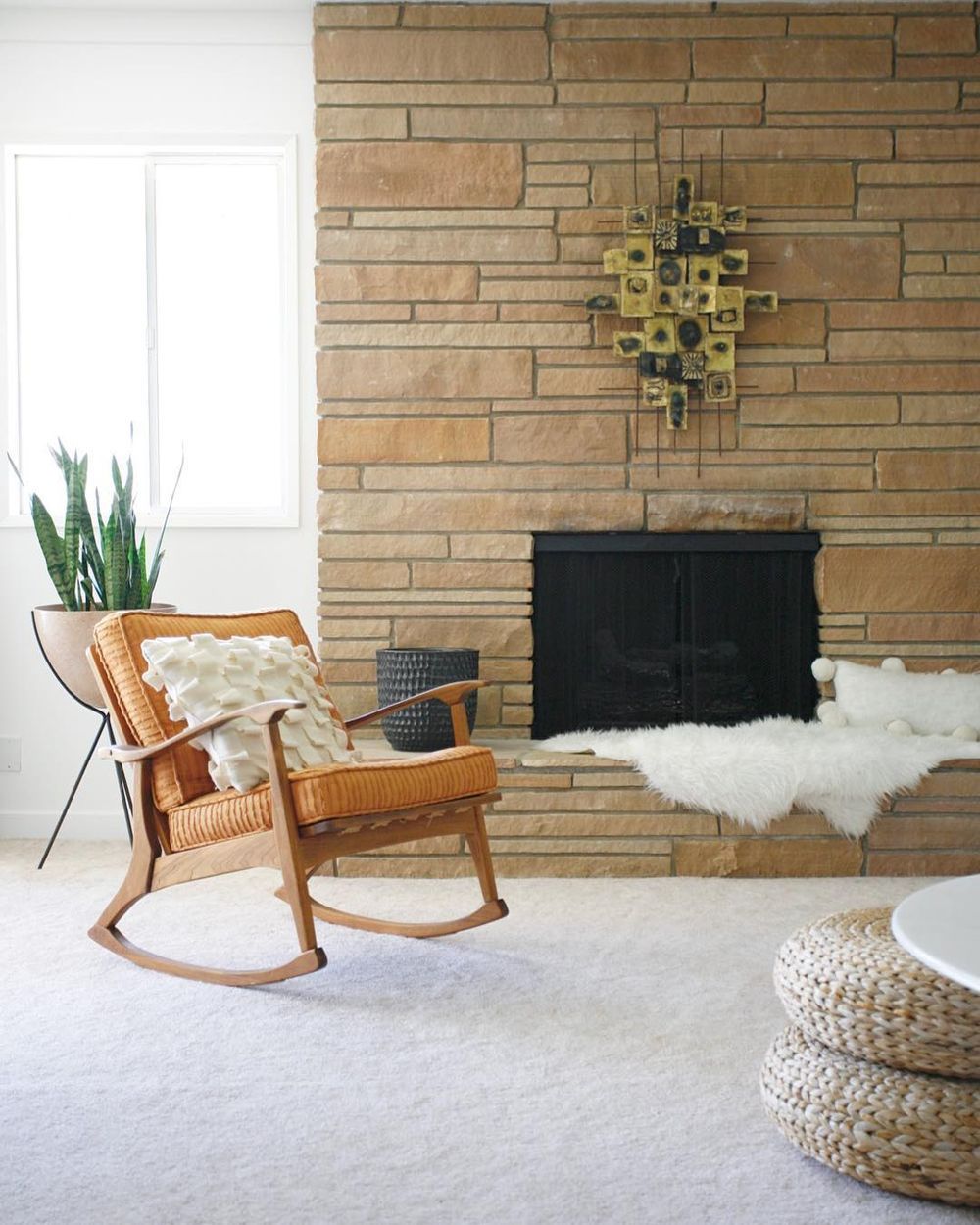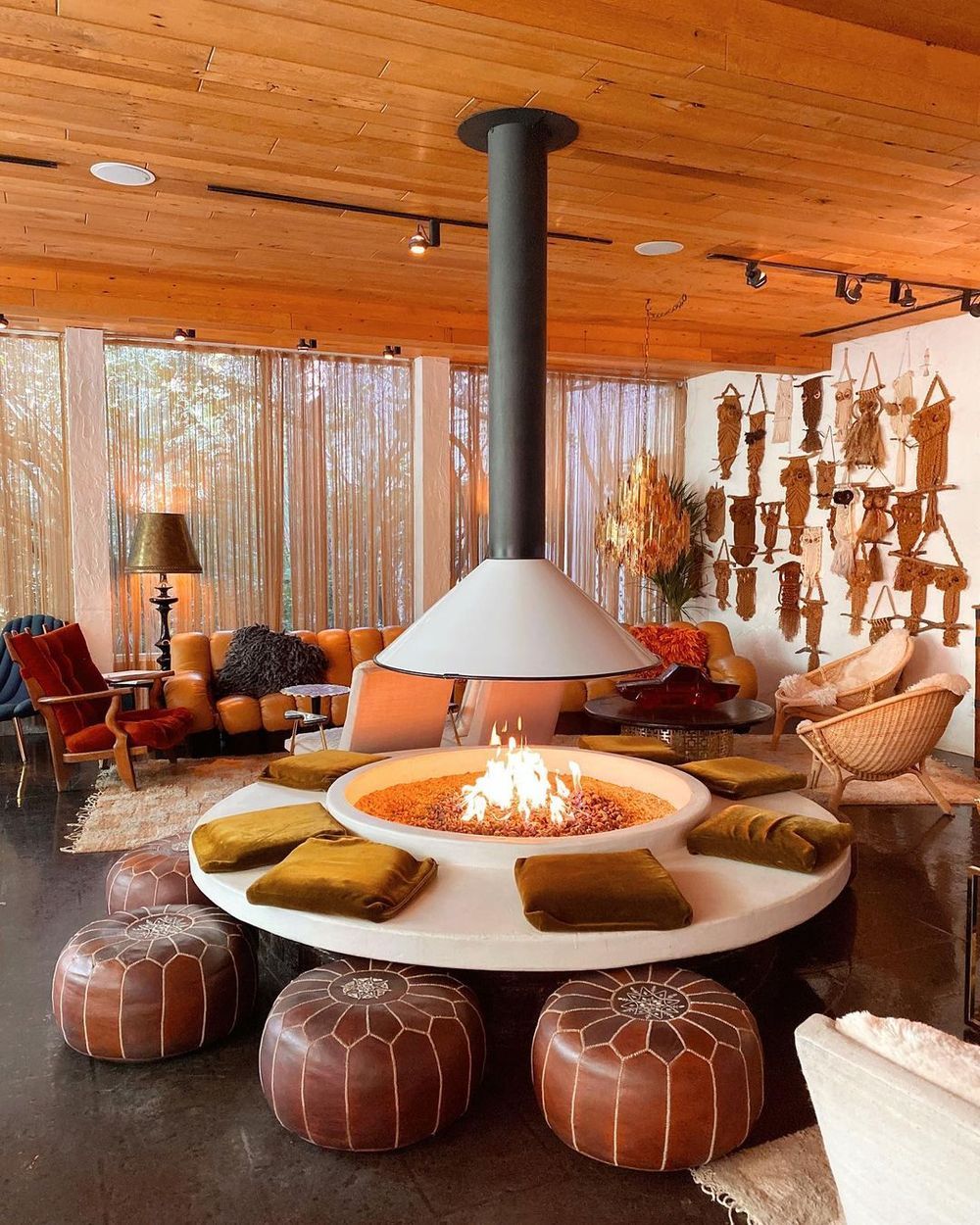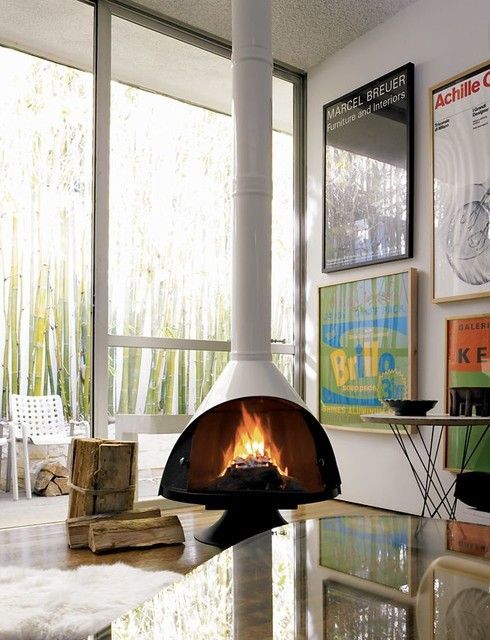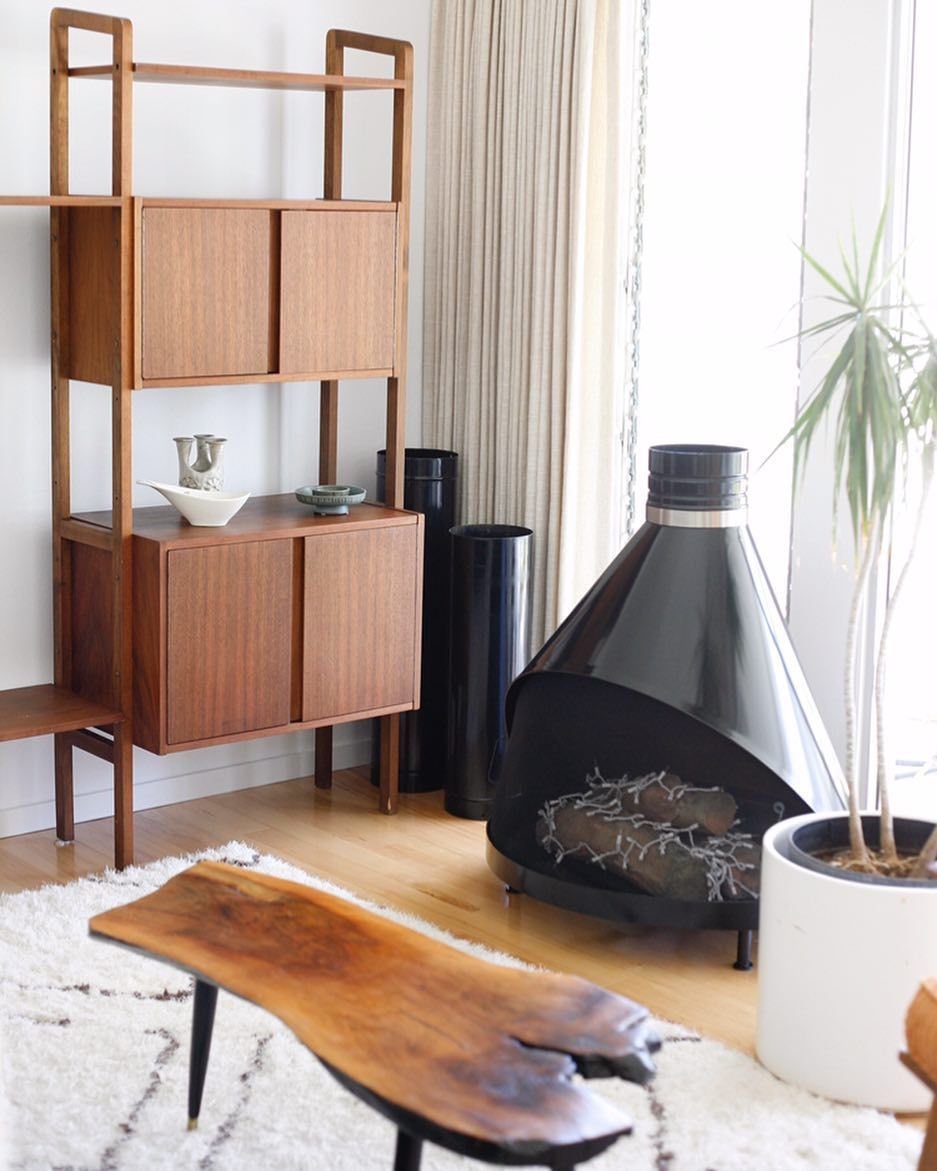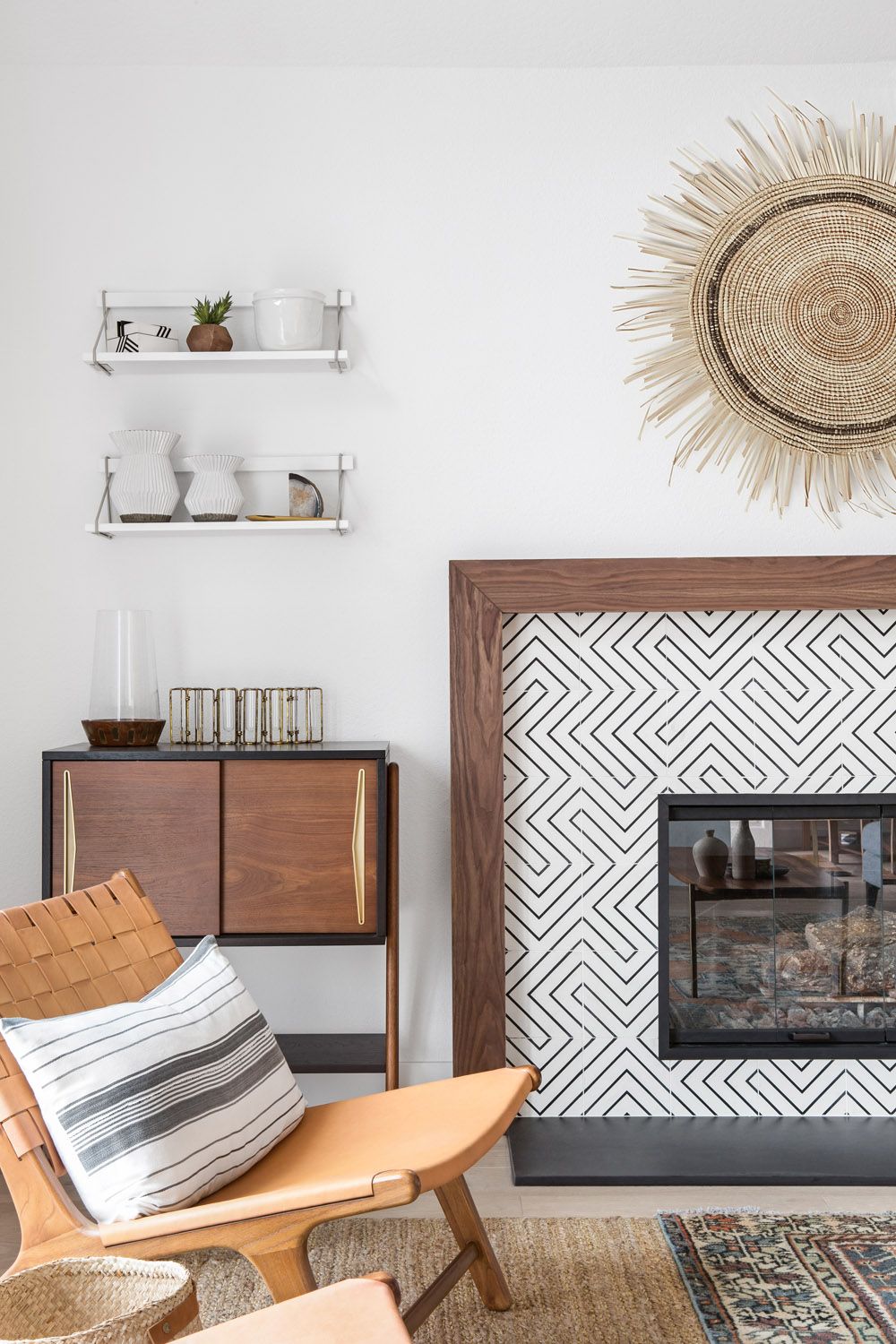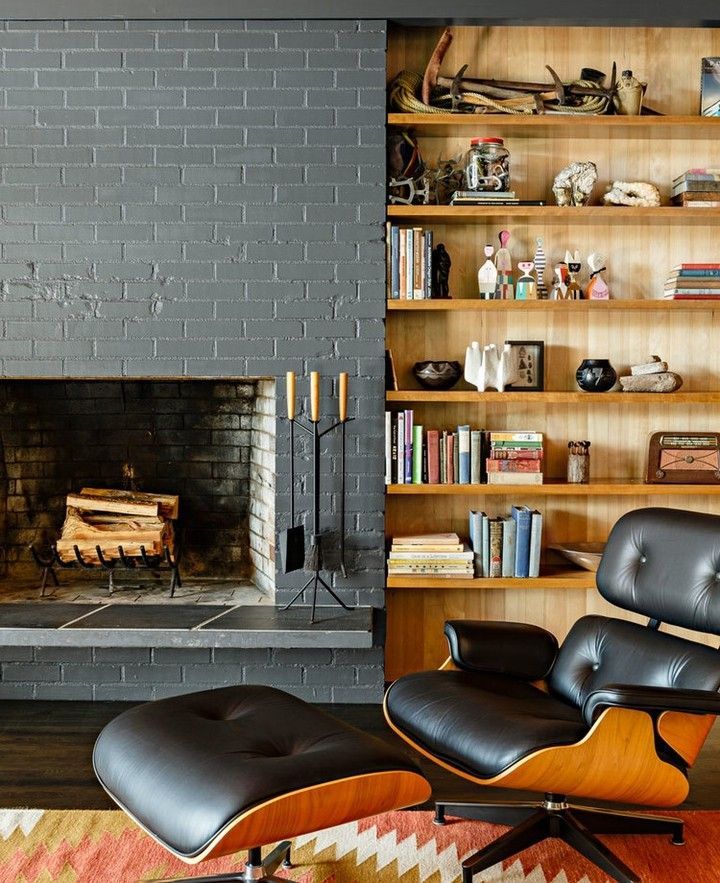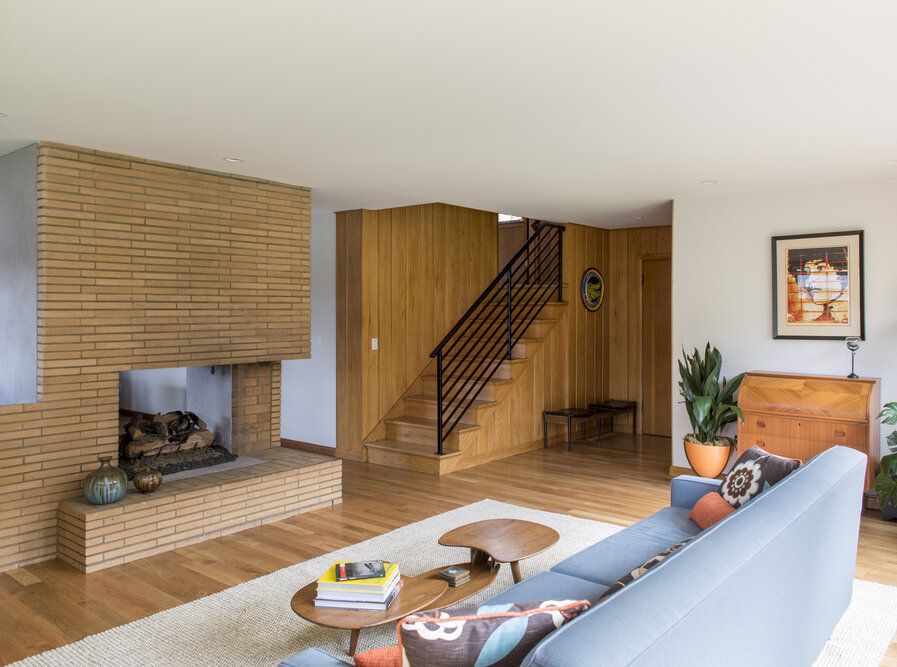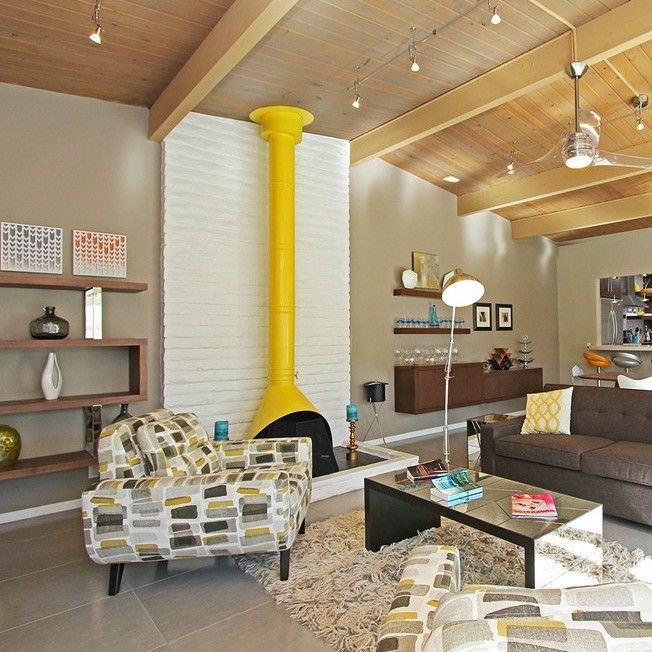 As you can see, the living room is the most common place to install an MCM fireplace in the home, but occasionally you can see one in the dining room or bedroom. Wherever you choose to install a retro fireplace, be sure it's somewhere that everyone can enjoy the warmth it provides!
More Mid-Century Decorating Ideas
If you love the retro vibes of mid-century modern decor, then don't miss out on these related articles from the site: