There are many ways that a homeowner can make their home unique and truly their own. With so many variations of flooring and wall decor to choose from, it can be hard to choose a design that looks best in each room. If you want to save money and still have several options to choose from, tile is a great choice.
Today we're going to dive into everything you need to know about floor tile, wall tile, the types of tile, and more. I want to help you find the best-looking tile for your home without breaking the bank!
Most people opt for tile in areas where the potential for water damage exists. Tile is a great way to clean up water and avoid too much moisture invading your home. It also adds to the aesthetic appeal of a room. Let's dive in.
Floor Tile vs. Wall Tile
Tile can be applied to both the floors and walls of your home. So, what's the big difference between floor tile and wall tile? There are many minor differences to touch on when it comes to the different types of tile. When it comes to appearance, wall tile is usually made of ceramic or porcelain.
The pieces tend to be much smaller than that of floor tile. They're also more lightweight and easy to apply. Generally speaking, both types of tile have plenty of heat and water resistance. It's said that floor tiles are a bit more resistant due to being slightly thicker.
Speaking of the thinness of wall tiling, it should never be used for your floors. Because it's not thick, it can't withstand the weight of foot traffic and will likely crack if laid on the floor. Be sure to verify that the tile you choose is suitable for flooring before buying it!
Floor tile is slightly more affordable than wall tiles. You can find floor tile options for less than $1 per square foot, whereas wall tiling often runs more.
Tile Hardness
One of the main things to consider when comparing tile options is hardness. This is given with a Porcelain Enamel Institute rating, also known as PEI. There are five classes of PEI ratings that companies use to classify the hardness.
The lower the rating, the softer the tile is. Tiles rated with Class 1 should have no foot traffic at all, versus Class 5 can handle excessive foot traffic.
What Rooms of the House is Tile Used?
When shopping around for what tile to buy for your home, it's essential to ask yourself what room the tile will be used in. As stated above, hardness is something you'll want to consider, especially in the entryway and hallways of your home.
If you're looking for something versatile that can go anywhere in your home, porcelain is the best option. It provides a classic look with trustworthy durability. It's also perfect for homes with pets or small children as it is eco-friendly and non-allergenic.
Marble and wood tile can make a kitchen look classy and upscale. Bathrooms can get a whimsical upgrade when a homeowner adds stone tile or a cabin-like feel with dark wood tiling.
Here are the most common places where tile is installed in the home:
Kitchen
The kitchen is one of the most common places where tile is installed. The kitchen backsplash refers to the tile that is installed on the walls of a kitchen, typically in between the back of the counter and bottom of the upper cabinets. You can also install tile on the floor of your kitchen to prevent potential water damage.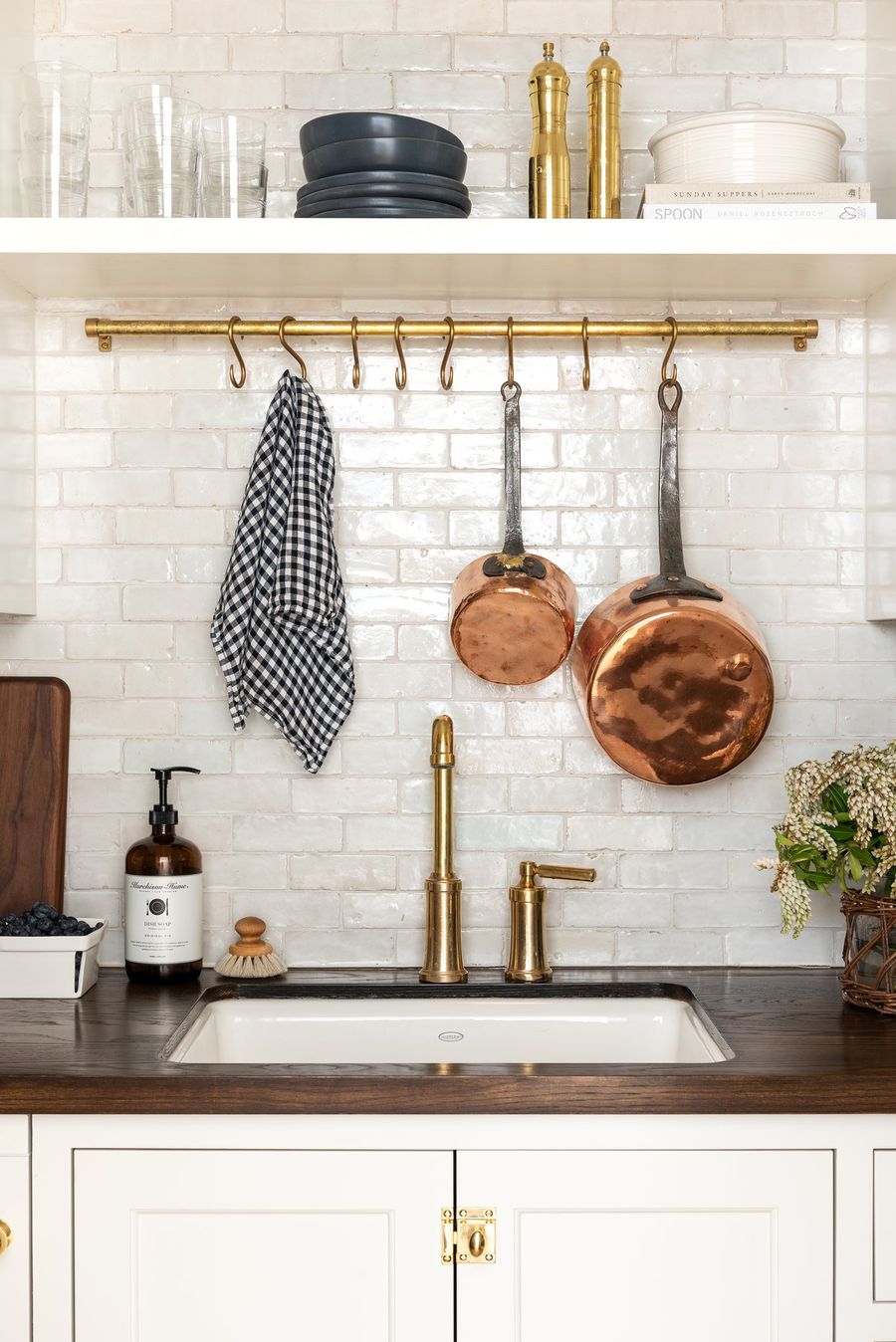 Bathroom
The bathroom is another very common place where tile is installed. Since water tends to get everywhere after we step out of the shower or bath, tile is often installed to prevent any water damage to the floorboards.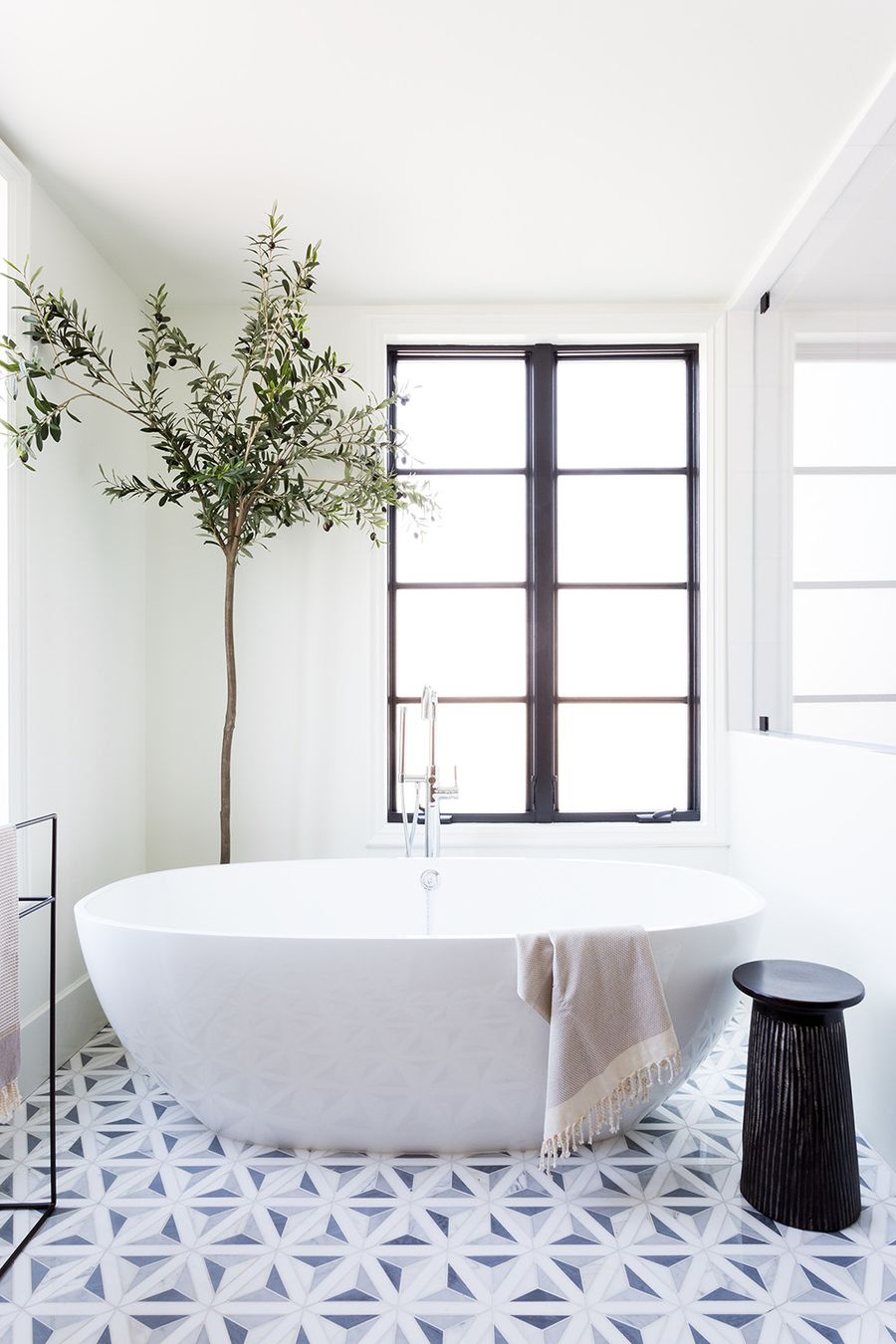 Shower Tile
The floor and walls of the bathroom shower typically get their own tile, too!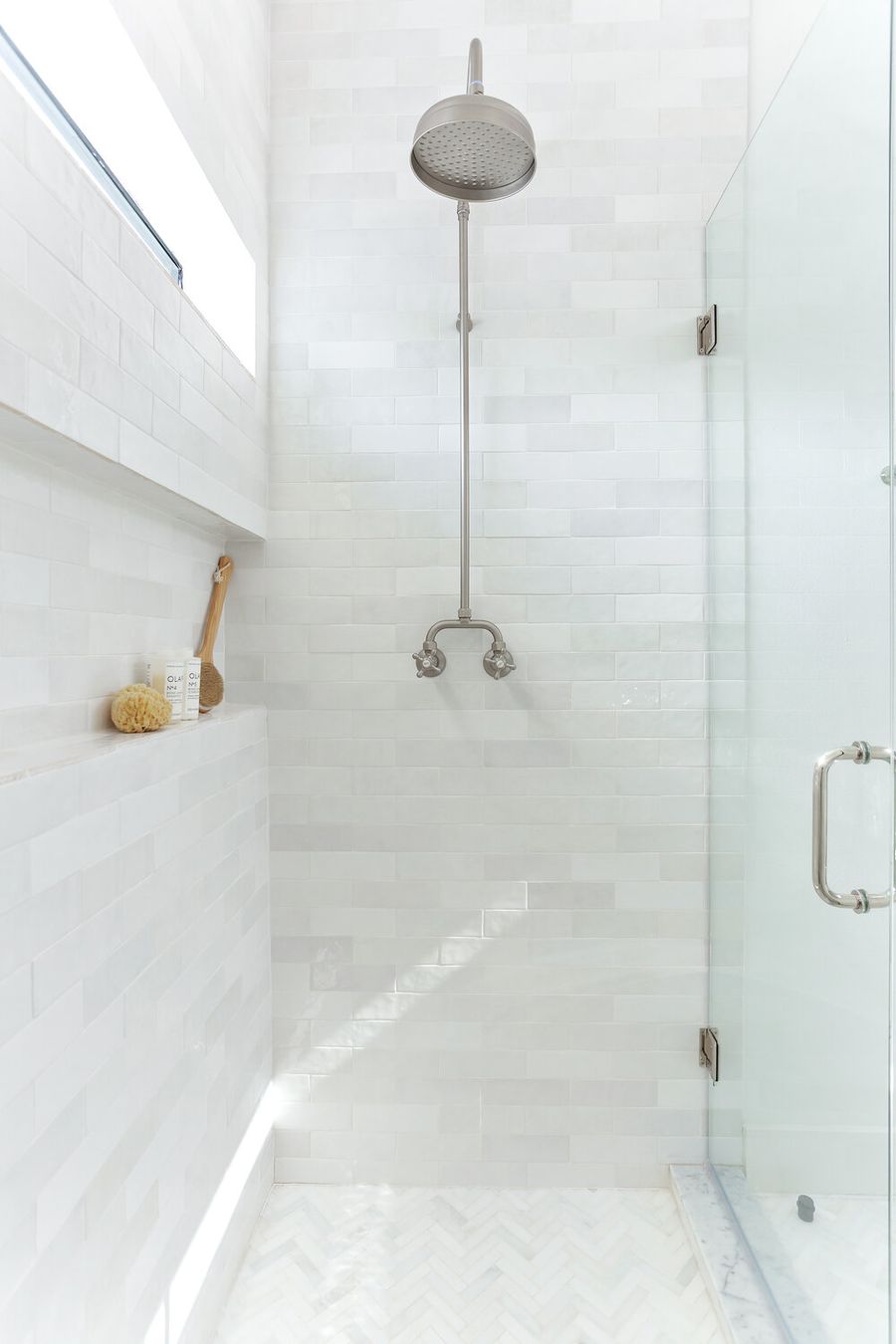 Entryway
The entryway of the home is another place that often has a tile floor. When we track in rain and mud, it's much quicker to clean up on a tile entry floor as opposed to wood.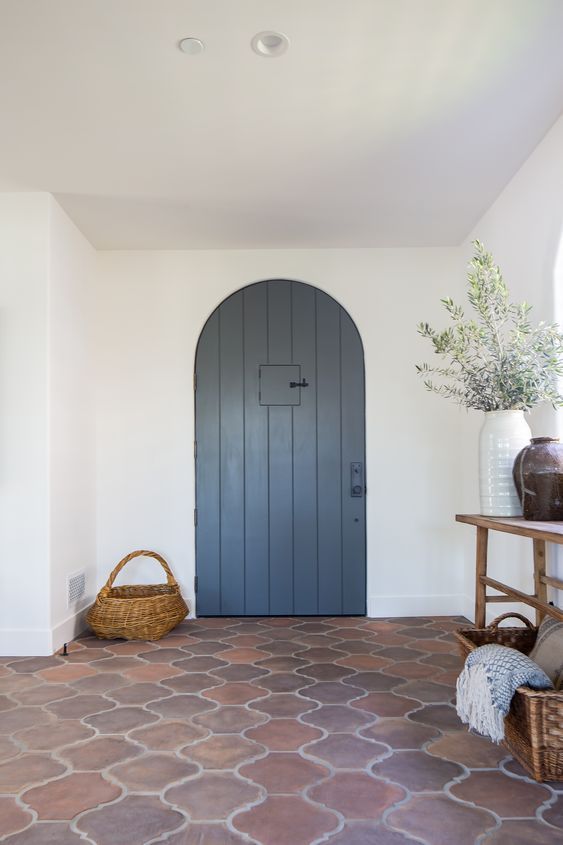 Laundry Room
Lastly, the laundry room is another space that gets wet easily so a tiled laundry room floor is a practical design choice.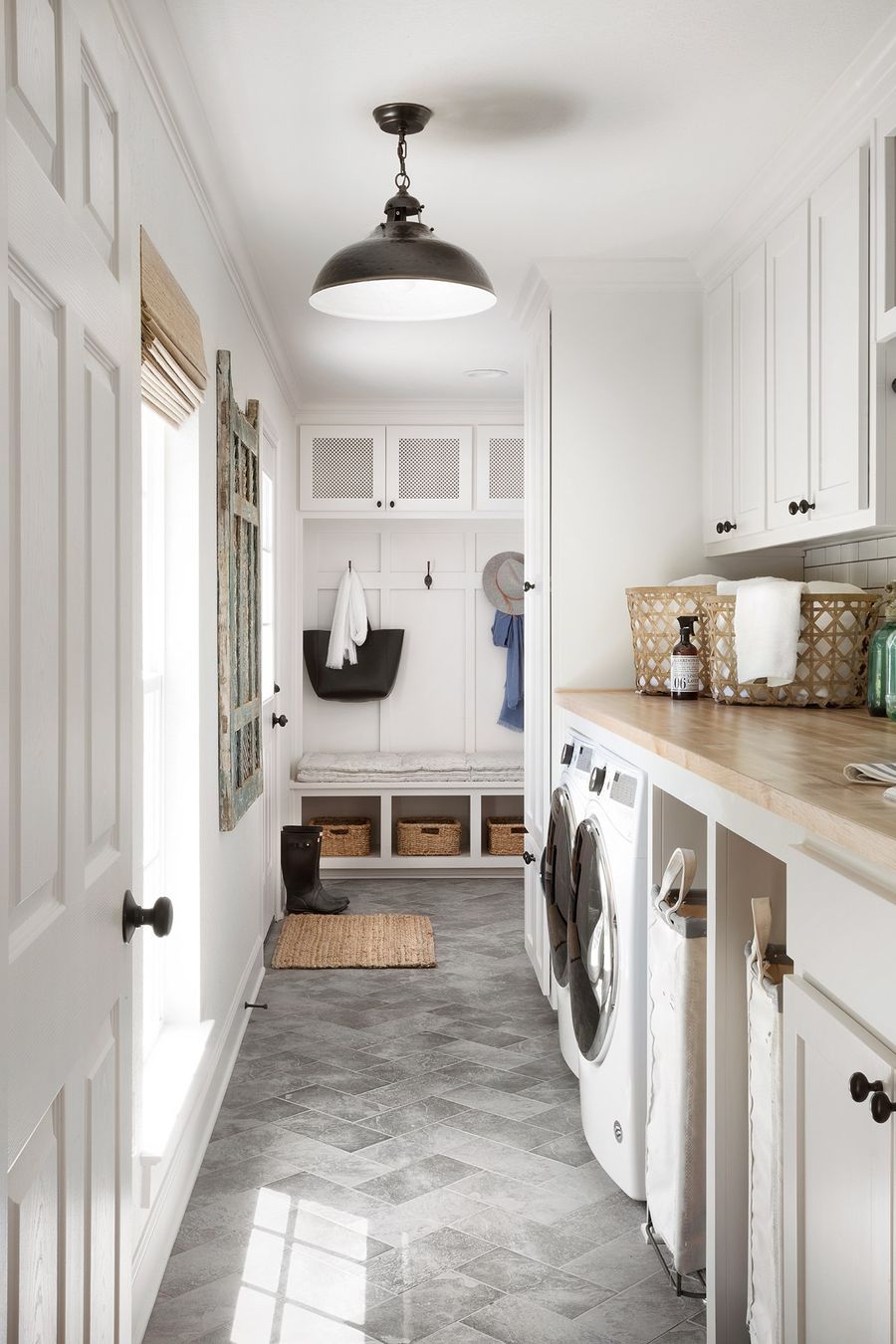 Porosity
A major consideration of tile that you must know is porosity. Porosity is the ratio of air holes to the solid areas of tile material. The more air holes, the more porous it is. When you're placing tile in a kitchen, entryway, or bathroom, this is something you'll want to pay attention to.
The last thing you want is to put in all the hard work of laying tile, and celebrate with a relaxing bath only to find out all of the water is seeping through your new floors. Similar to hardness, porosity gets a rating from tile companies as well.
The porosity classifications are as follows:
Impervious: water absorption of 0.5 percent or less. Recommended for use in the kitchen and especially the bathroom.
Vitreous: water absorption of 0.5 percent to 3 percent.
Semi Vitreous: water absorption of 3 – 7 percent.
Non-Vitreous: water absorption of more than 7 percent. This category is not recommended for floor use.
Types of Tile
With so many types of tile to choose from, it's a good idea to know the difference between the main types. Here are the different kinds of tile you should consider.
Ceramic
Ceramic tiles are usually made from clay and other earthly materials. After they are shaped, they're fired in a kiln before being treated with stunning glazed color. Glazing is a popular option for tiles as it provides a brighter and glossier finish. Ceramic tiles can be applied to floors and walls.
Porcelain
Porcelain is similar to ceramic, but it's fired at a much higher temperature. This allows the final product to be more water-resistant and durable. Porcelain tile can also be used on floors and walls.
Natural Stone
If you want a natural look, you'll want a tile that is made of natural stones. It's essential to seal this type of tile to ensure maximum water resistance. Natural stone can bring a bit of the outdoors inside and is incredibly durable.
Cement
Cement tiling is the most natural option. Cement is poured into a mold before being fired. It is usually not artificially colored and does require sealing after installation to prevent stains and unwanted moisture. Cement tiles should not be used as tile flooring in the shower or bath.
Vinyl
Last but not least, vinyl tile is easily the least expensive option. It comes in a variety of shapes, colors, and sizes. It's often already treated and sealed to be stain and water-resistant. You can lay vinyl tile in any room of your house.
Tile Sizes
Tiling sizing varies quite a bit, especially when comparing different styles. Thickness usually stays around the same varying between ½ and ¾-inch thick. The smallest size tile you'll find is likely mosaic, as it's around two inches or less and can be installed individually or in groups that are on mesh sheets.
Most standard shapes, such as octagonal, subway tile, square, and hexagonal can come in small sizes of around four by four inches to larger sizes of around 24 by 24 inches.
Tile Shapes and Patterns
There are plenty of shapes and patterns to choose from when it comes to both wall and floor tiling. I'd go as far as saying you have more options for unique styles for wall tiles. There are a handful of popular options that never seem to go out of style.
Herringbone: often a mosaic of angled "L" shaped tiling that faces towards the floor or ceiling, depending on your preferences. It comes in a variety of colors and patterns. 
Subway: subway tile is about as classic as it gets. Rectangle pieces with a high gloss finish are usually bought in black or white.
Scallop: scallop tiling looks best in bathrooms, as it resembles mermaid scales. It's available in a variety of colors but looks stunning in blue.
Chevron: think of a wide "V" when imagining this style. The best thing about chevron is that it looks great in any room of the house and can often give a farmhouse feel to the space.
Tile Installation
When it comes to tile installation, you have a couple of options. You can buy all the materials you need and do it yourself. There are plenty of helpful tutorial videos and instruction guides online.
You can also hire a tile installation service if you're not confident in your own ability. They'll generally provide everything needed to get the job done, but that does come at a cost.
The bottom line is that you have endless options when it comes to adding tile to your home. There are a variety of shapes, sizes, and styles that can fit within any budget. Remember to compare porosity and hardness when shopping around and you're bound to pick the perfect tile for your home!