This guide to mid-century bohemian decorating will show you how to create your own mid-mod boho space at home with artful decorations and beautiful colors.
When it comes to interior design, there are certain trends that come and go every few years or so.
In the 1950s and 60s, mid-century modern decor was very popular with its distinctive bold colors and patterns. Today, artists and designers are paying homage to the boho decorating style with handmade furniture, jewelry, home goods, decorative pieces, and more.
But how do we seamlessly combine these two distinct home decorating styles? This post will help you bring back the original mid-century look and combine it with a dreamy bohemian vibe.
What is the Mid-Century Boho Decor Style?
The mid-century boho decor style is an eclectic mix of styles that were popularized in the mid to late 1900s. It was a time of global travel and exploration, leading to an influx of international-style ideas.
The freedom, mobility, and financial independence that women gained during that era led to major changes in interior design as well as art, music, and fashion. These changes are still celebrated today by designers who incorporate them into their work.
One way to make sure your new home is true to its mid-century roots is with boho decorating tips for every room, from classic living rooms and bedrooms to kitchens and bathrooms. This guide will give you all of these tips.
How to Mix Mid-Century and Bohemian Decor
If you're feeling daring and bold, mixing mid-century modern and bohemian decor can create a striking, one-of-a-kind look. The key to success with mid-century bohemian decor is choosing elements that complement each other, rather than competing for attention.

When it comes to mid-century boho furniture, for example, you can go rustic or choose classic mid-century pieces as long as you pair them with textiles or accent items that give your space a softer feel. Using a mixture of hard and soft will result in an eclectic look that's nothing like anything else on the block! Here are some ways to mix mid-century design with more bohemian pieces.
Use Mid-Century Modern Furniture
If you love modern decor but also want to incorporate bohemian elements into your home, start by mixing mid-century modern furniture into your living room or dining room. You can find affordable reproduction pieces online if you don't want to spend a fortune on vintage originals—but remember that good design never goes out of style!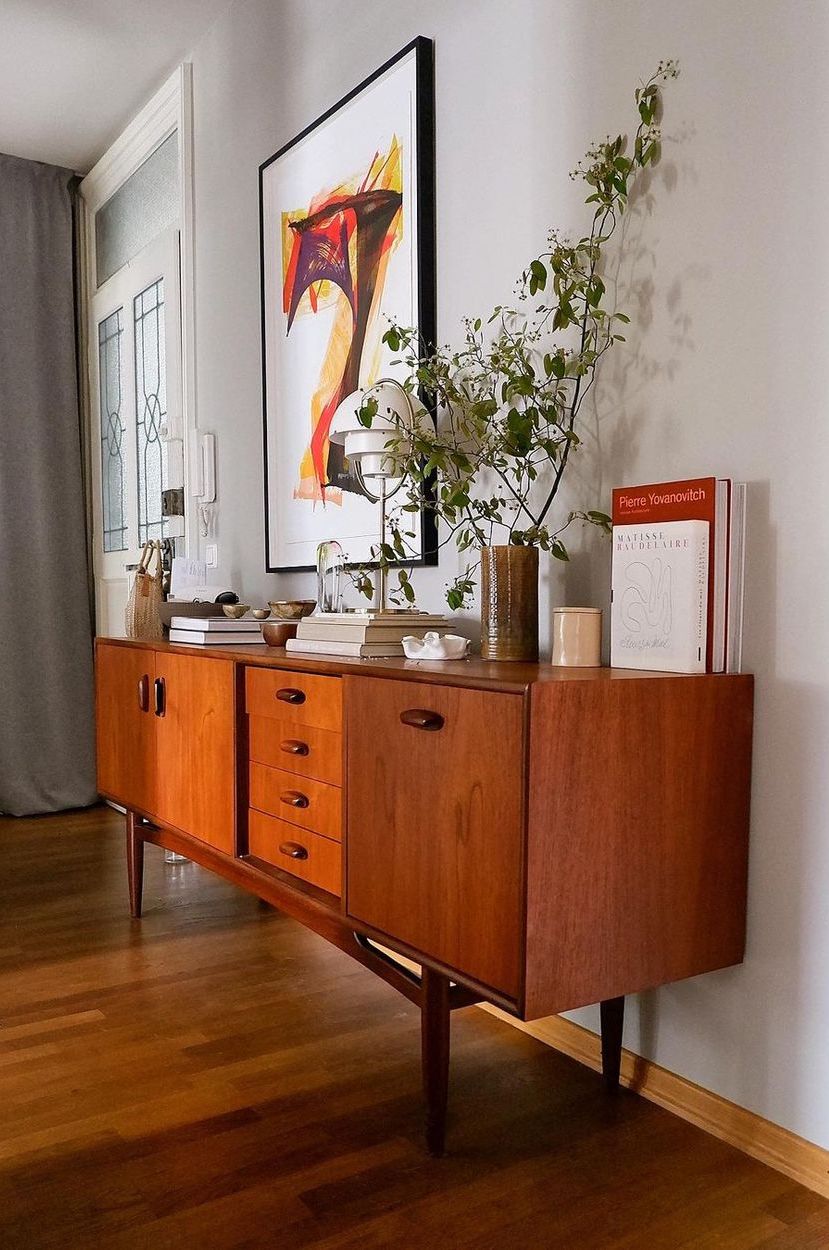 For example, adding one sleek, low table next to a funky armchair gives off both mid-century and boho vibes at once. A mid-century modern sideboard is always a good idea! It all depends on how much boho is mixed in with other elements such as color palettes and textures.
Add Bohemian Decor Accents
Tap into your creative side to create a beautiful living space using boho decorations like juju hats without breaking your budget. Start by searching for affordable boho art, furniture, and decorative accessories in bold colors and abstract shapes that can be grouped together to create a bohemian vibe to coordinate with your mid-century pieces.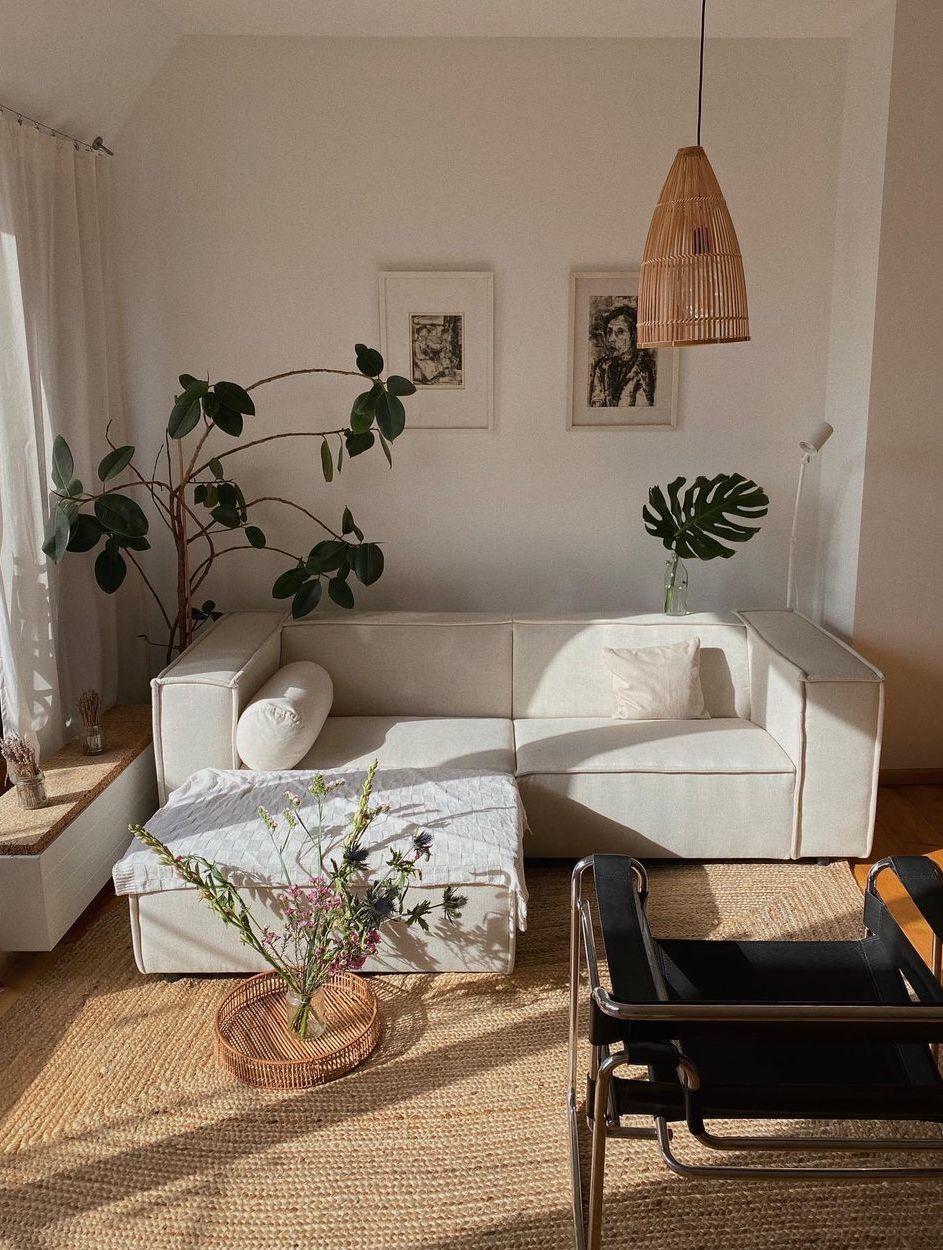 Then keep everything else neutral—think white walls, light brown floors, and cream-colored rugs—to maintain a clean look throughout your home. You'll be able to transform an entire room by just adding one mid-century boho accent piece or accessory at a time!
Lots of Indoor House Plants
Plants add oxygen to your home and can also be stylish accents. If you have a green thumb, you can probably start off with a few plants from your own garden and create a DIY design.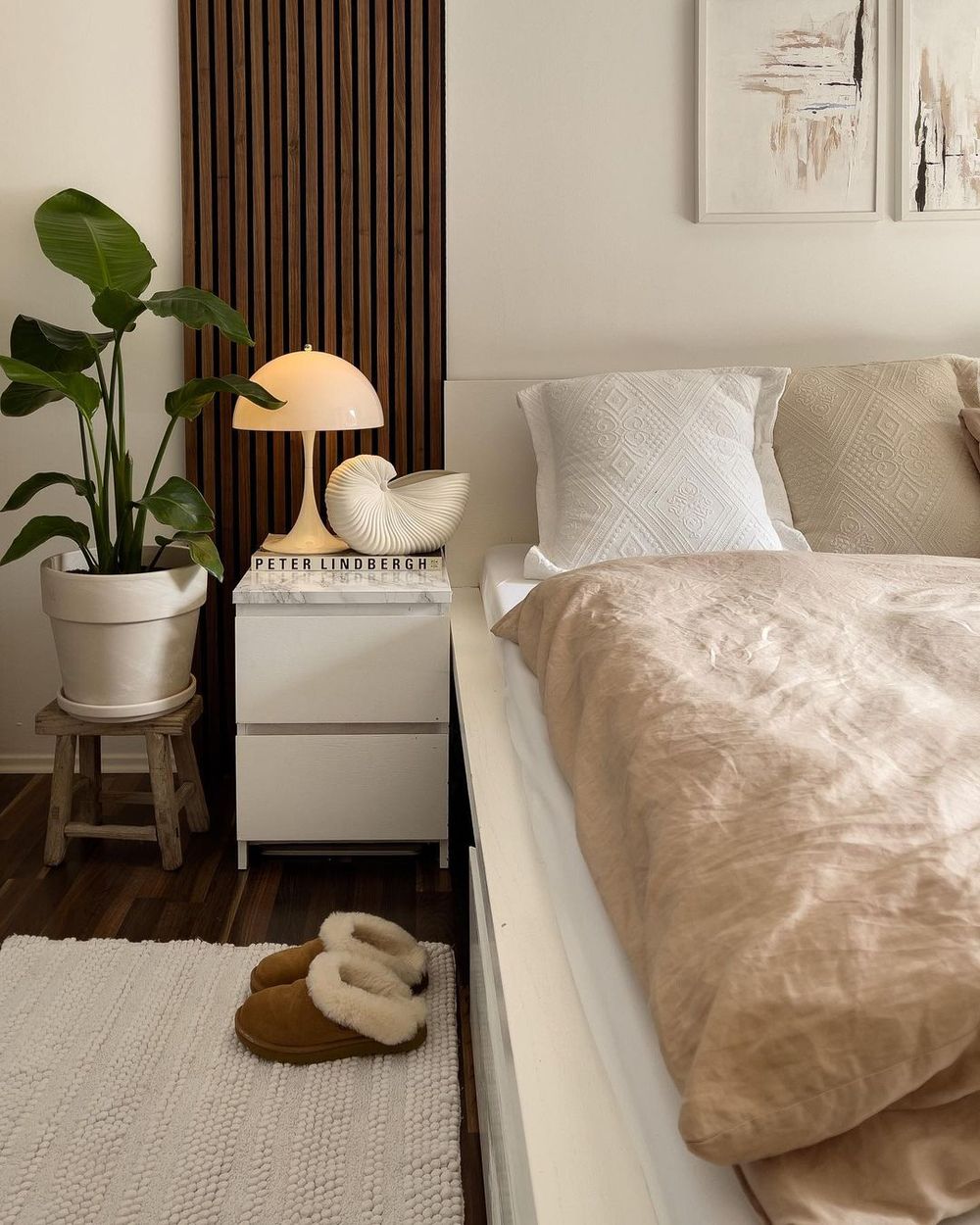 If you aren't good at houseplant care or don't have time for it, buy premade potted arrangements. These are often sold locally at places like Home Depot or Lowes where they will be ready to pick up as soon as you see them.
Eclectic Decor
With eclectic decor you don't need to follow any particular set of rules—just use what you like! It doesn't matter if your objects come from different time periods or if they match in color. Eclectic decorations are a must for mid-century bohemian decor style homes.
Just use them as inspiration for different ways to craft your own bohemian aesthetic: Take bits and pieces of your personal collection (think furniture, mirrors, vases) and combine them into something new and inspired.
Then fill out your home with other mid-century boho decor items that speak to you like bright patterns, one-of-a-kind pieces, or interesting wall art that will really make it stand out.
Nutral Base + Pops of Color Throughout
Start with a clean, neutral slate. White walls, brown floors. Then add pops of color throughout the space! There's a reason why bright and rich colors attract so much attention: they're eye-catching. If you're trying to bring out the best mid-century boho interiors with timeless modern pieces, make sure to put pops of saturated color throughout your home.
Colors like blue, yellow, or even black can be used for accents in pillows, rugs, and vases; just take care that you don't use too many different shades! A room full of different colored items can end up looking messy instead of stylish.
Use Patterned Textiles
Prints and patterns make mid-century bohemian decor feel dynamic and lively, so it's important to add them in where possible. They don't have to be just an accent, though.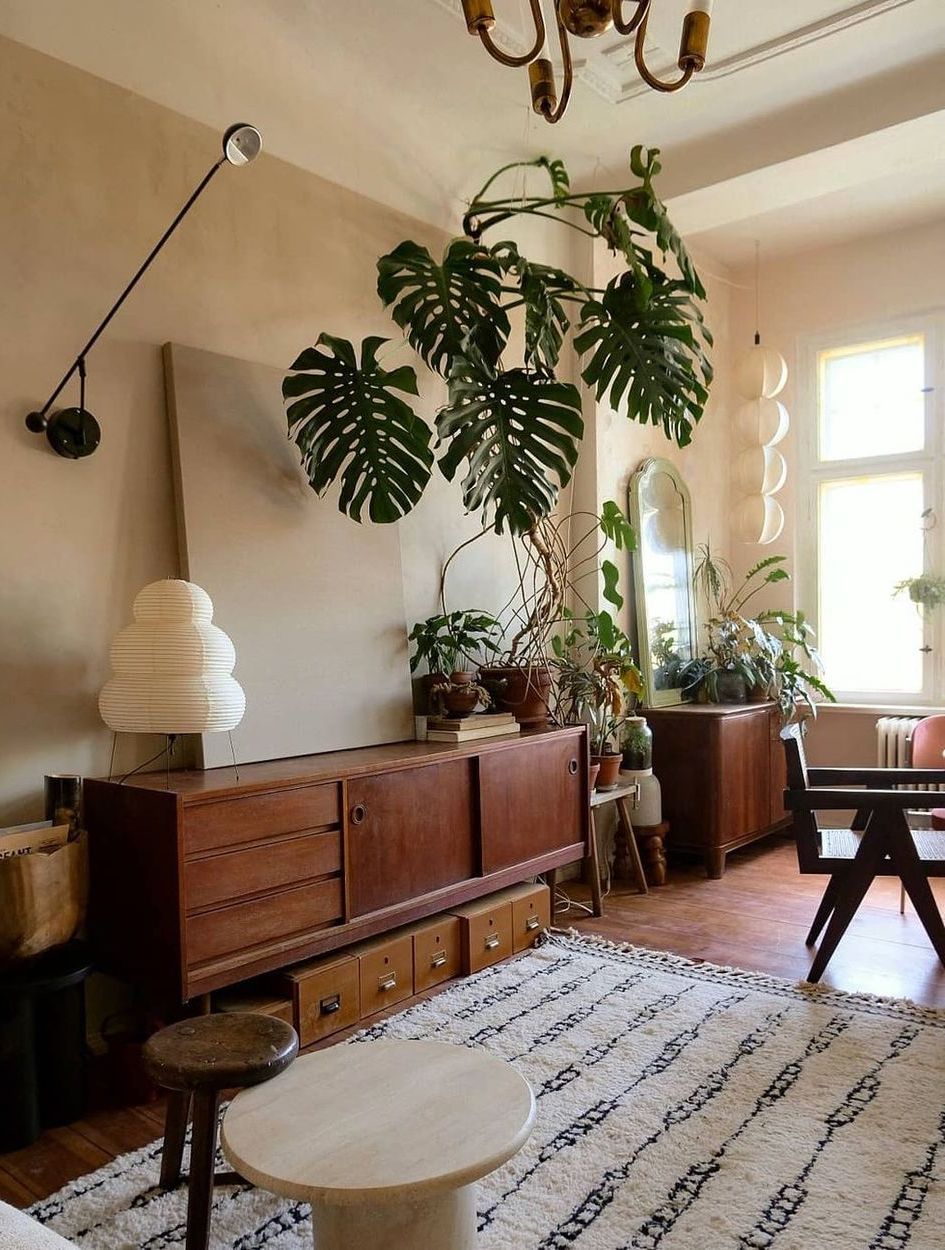 In fact, think of patterned fabrics as your friends. If you won't have a lot of furniture pieces in your space, it will really benefit from textiles (such as rugs or curtains) that can contribute some visual weight. If your budget is tight and you can only afford one or two pieces for a room, I recommend spending it on textiles—they'll go a long way!
---
I hope you enjoyed this mid-century boho decor guide!