Staatliches Bauhaus, much more known as Bauhaus, is an influential art, design, and architectural movement back in the 1920s to 1930s that began in Germany. Bauhaus is a German term for building a house.
The Bauhaus style was formed in tandem with an operational school founded by Walter Gropius in Weimar, Germany, which encouraged students and teachers to pursue their arts and crafts in design studios, workshops, and schools. It attempted to combine mass production principles, individual artistic vision, aesthetics, and everyday function. The school moved places from Dessau in 1925 and then to Berlin in 1932 before it closed permanently.
The German Bauhaus movement was famous for its innovative approach to design, which included a geometric, abstract design that incorporated emotions and a few sentiments to arts without historical nods. It later became an influential movement that continued to inspire architects, artists, and other designers through its aesthetics.
The most prominent designers of the Bauhaus movement are:
Paul Klee (1920)
Wassily Kandinsky (1922)
László Moholy-Nagy (1923)
Oskar Schlemmer (1920)
Joseph Albers (1923)
Ludwig Mies van der Rohe (1928)
As the Nazis extinguished the Bauhaus, it moved to an empty telephone factory in Berlin and later became a private institution. However, the Nazis continued with their intervention with the school while the faculty still refused to work for the Nazis. They generally agreed to have the school closed down permanently in 1933. The remaining artists and faculty members flew to the United States and continued to influence through their 20th-century art style.
Bauhaus Style Design Elements
The Bauhaus style is marked by its simplicity, functionality, and clean lines. When decorating your home in the Bauhaus style, you should keep these design principles in mind.
In general, the Bauhaus style is characterized by a minimalistic approach. This means that you should avoid clutter and decorations that are not absolutely necessary. Keep your furniture and accessories to a minimum, and choose pieces that are functional as well as stylish.
Another important element of Bauhaus design is functionality. This means that your furniture and decor should be chosen with a purpose in mind. For example, a coffee table should be the right size for your living room and easy to clean.
Geometric Forms
One of the most recognizable elements of Bauhaus design is its focus on geometric forms. This can be seen in the architecture of the original Bauhaus school, as well as in the furniture and decor that was created there.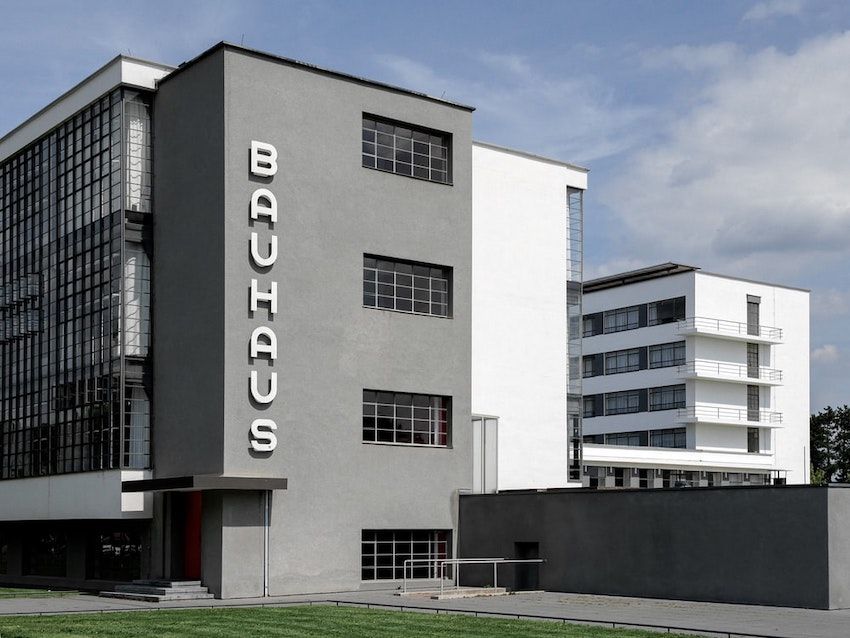 When incorporating geometric forms into your Bauhaus-style home, you can do so in a few different ways. One option is to use geometric patterns in your fabrics and wallpaper. You can also choose furniture and accessories with clean, geometric lines.
Another way to add geometric forms to your home is through the use of art. Look for paintings, sculptures, and other pieces that feature geometric shapes.
Minimalist Color Palette
Another hallmark of Bauhaus design is its use of a minimal color palette. This typically includes neutral colors such as black, white, and gray. However, you can also use other subdued colors such as blue, green, and brown.
When choosing a color palette for your Bauhaus-style home, keep in mind that less is more. Stick to a few main colors, and use accents of brighter primary colors sparingly.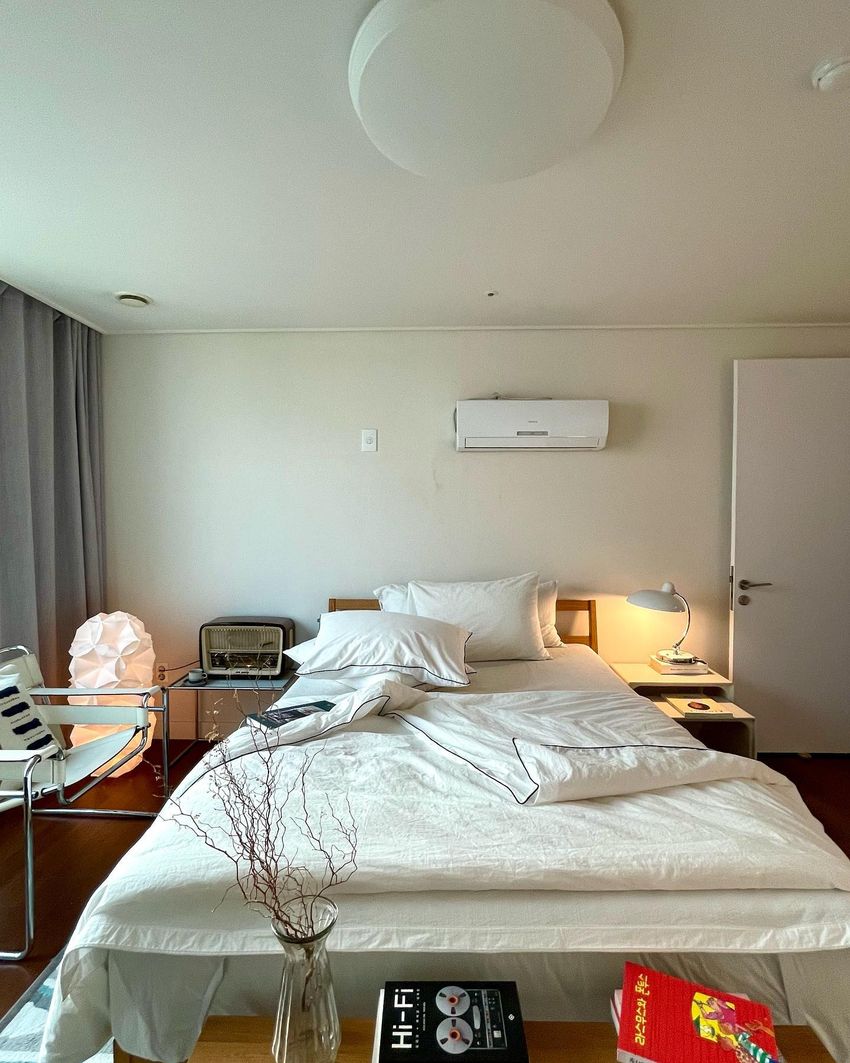 Clean Lines
Finally, Bauhaus design is known for its clean lines. This means that your furniture and decor should have a simple, elegant look. Avoid busy patterns and complicated designs. Stick to basic shapes and muted colors.
When decorating your home in the Bauhaus style, keep these design principles in mind. Choose simple, functional, and elegant furniture and decor. This will help you create a stylish and inviting space that is true to the Bauhaus tradition!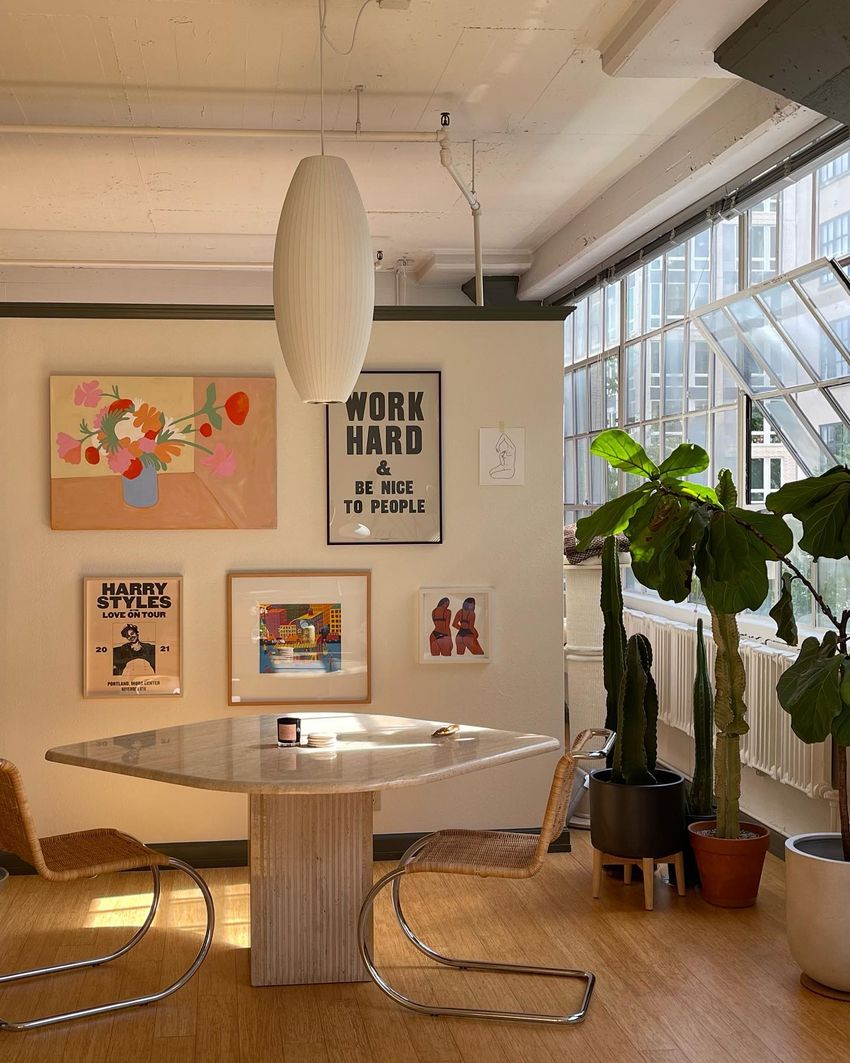 Form Follows Function
The concept of "form follows function" is connected with the interior design and architectural style of industrial design of the late 19th and early 20th centuries.
Most people do not understand the term "form follows function." The term was an idea by the famous architect Louis H. Sullivan in an 1896 essay entitled "The Tall Office Building Artistically Considered." It means that a building's exterior design must follow and reflect the functions of its interiors. If it were in the mid-20th century, the term associated with this meaning would be termed by modernist architects as 'functionalism.'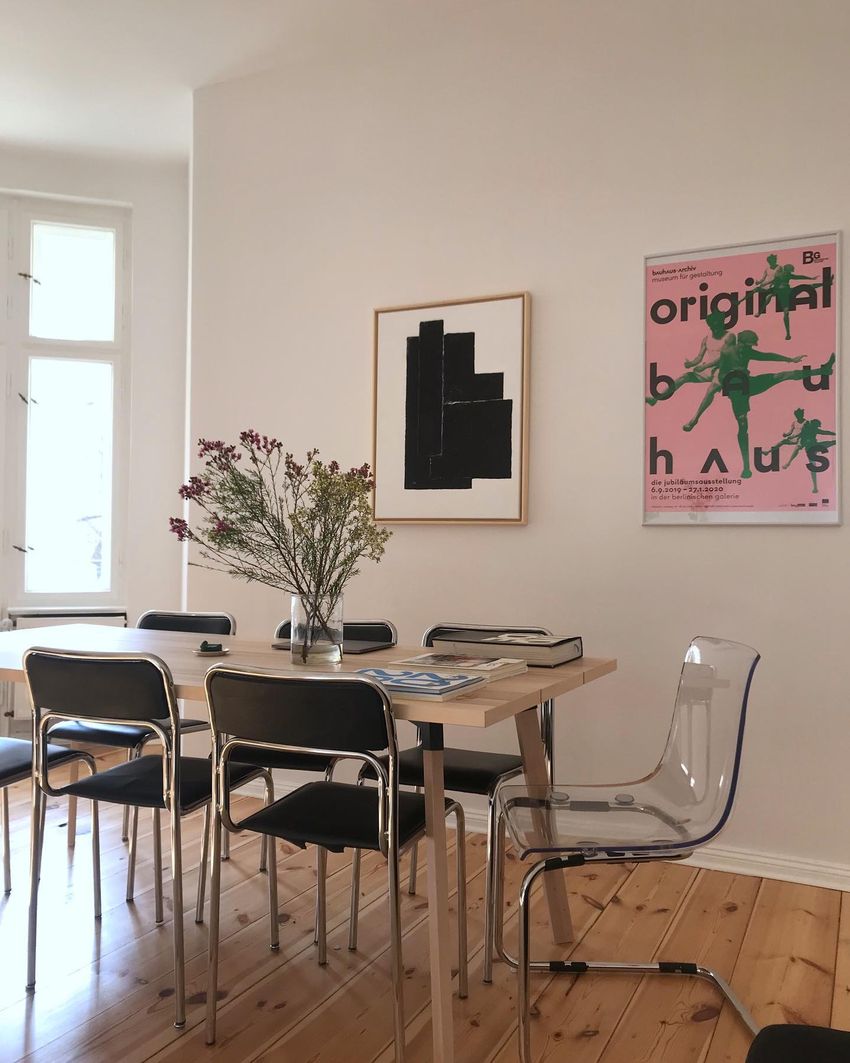 The idea was fundamental for it emphasizes that the design in building a house or a room must be aligned with the purpose or function it will serve. The principle primarily provides a functional and practical nature of design over the idea of aesthetic or ornate elements. Form follows function showcase designs that utilize industrial materials such as metals, vinyl, glass, and plywood.
The idea was further promoted by Sullivan's apprentice Frank Lloyd Wright who later became known for his steel-frame constructions. He firmly believes that Form and Function must be "joined in a spiritual union."
For this reason, high-profile modern-day architects such as Renzo Piano and Zaha Hadid were criticized for going against the principle of functionality and practicality. Both architects are known for their post-modern style and far-flung high-tech buildings in various exotic places worldwide.
Bauhaus Furniture
The first thing you'll need for your Bauhaus home is, of course, some fabulous Bauhaus furniture. Here are the key pieces of Bauhaus style furniture designed in the 1920s. Many remain popular today!
Wassily Chair
The most iconic piece of Bauhaus furniture is the Wassily Chair, designed by Marcel Breuer in 1925. Breuer was inspired by the frame of a bicycle to create this now-famous piece of furniture, which was originally made from tubular steel. This simple yet stylish piece is perfect for any Bauhaus style home.
Barcelona Chair
Ludwig Mies van der Rohe and Lilly Reich designed the Barcelona Chair during the Bauhaus period in 1929. This timeless piece is made from leather and chromed steel, and its simple yet elegant design makes it a perfect addition to any Bauhaus home.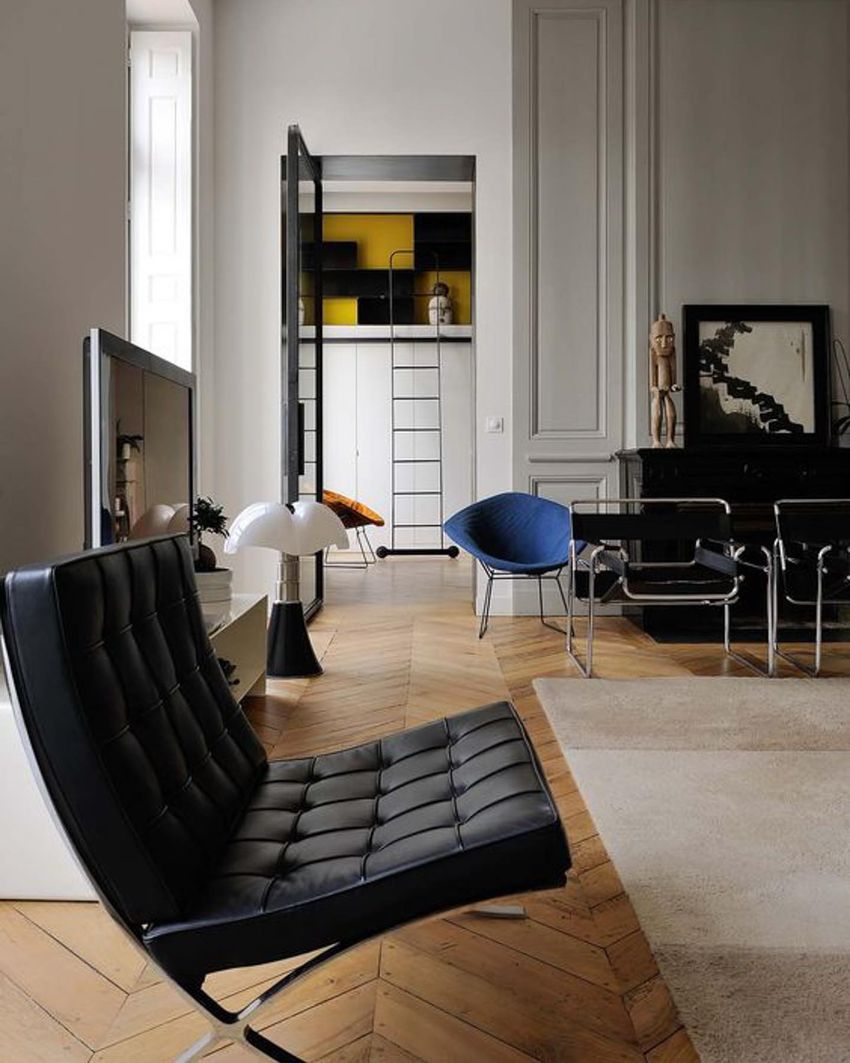 Cesca Chair
In 1928, Marcel Breuer and Mart Stam designed the Cesca Chair, which is one of the most iconic pieces of Bauhaus furniture. The chair is made from chrome-plated tubular steel and cane, and its straightforward yet stylish design makes it a perfect addition to any Bauhaus-inspired home.