You may have noticed the new twist on classic Scandinavian home decor, called Danish Pastel Aesthetic. TikTok, Pinterest, and Instagram have certainly played a role in popularizing this aesthetic, characterized by its pastel color palette that adds a modern, playful twist to traditional Scandi design.
The first time I came across the Danish Pastel Aesthetic was on a TikTok video by Valerie Sanders. A commenter asked for the name of this style, and I have to say I was wondering too!
If you're curious about how to get the look in your home, here's my guide to the Danish pastel aesthetic trend!
What is the Danish Pastel Aesthetic?
The Danish pastel aesthetic refers to a design and visual style that blends Scandinavian minimalism with soft, muted pastel colors. Rooted in the principles of Danish design, which emphasize functionality, simplicity, and clean lines, this aesthetic incorporates lighter shades of pink, blue, green, and yellow to create a calm and inviting environment.
Danish pastel style features furniture in natural materials like wood and incorporates elements of hygge, the Danish concept of cozy and comfortable living. This aesthetic can be seen in interior design, fashion, and even graphic design, offering a visually pleasing blend of simplicity and color to create a harmonious look.
Danish Pastel Aesthetic Color Palette
This is how you get the Danish pastel aesthetic color palette right at home.
Pastel shades
The Danish pastel aesthetic primarily features soft and muted tones. Pastel shades like pale pink, soft lavender and mint green are prevalent. These colors evoke a sense of calm and serenity, which is essential in creating a tranquil space.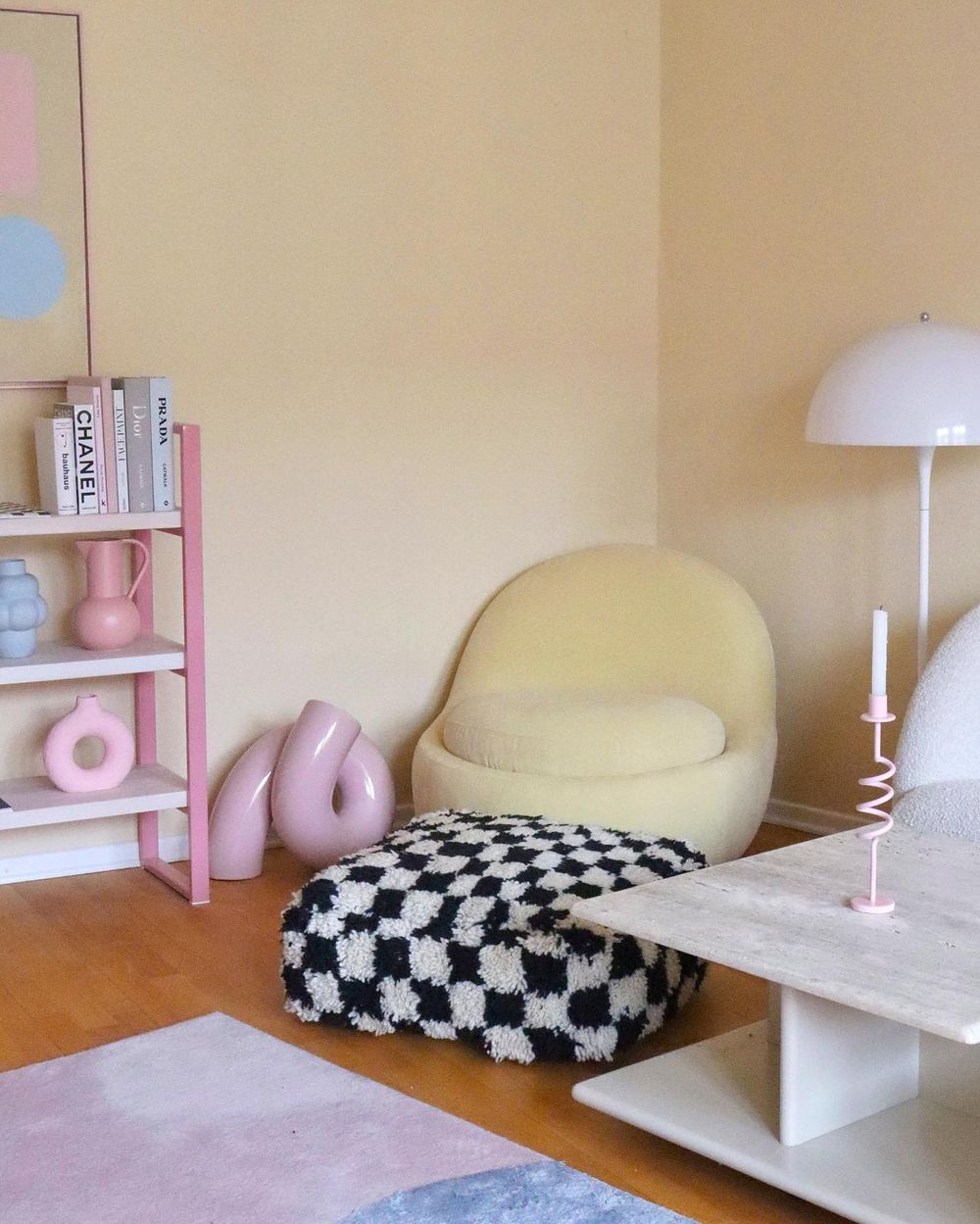 Complementary Colors
To enhance the pastel shades, using complementary colors like gentle creams and light grays is common. These colors work harmoniously together, creating a balanced and pleasing visual experience. They add depth to the pastel tones without overpowering them.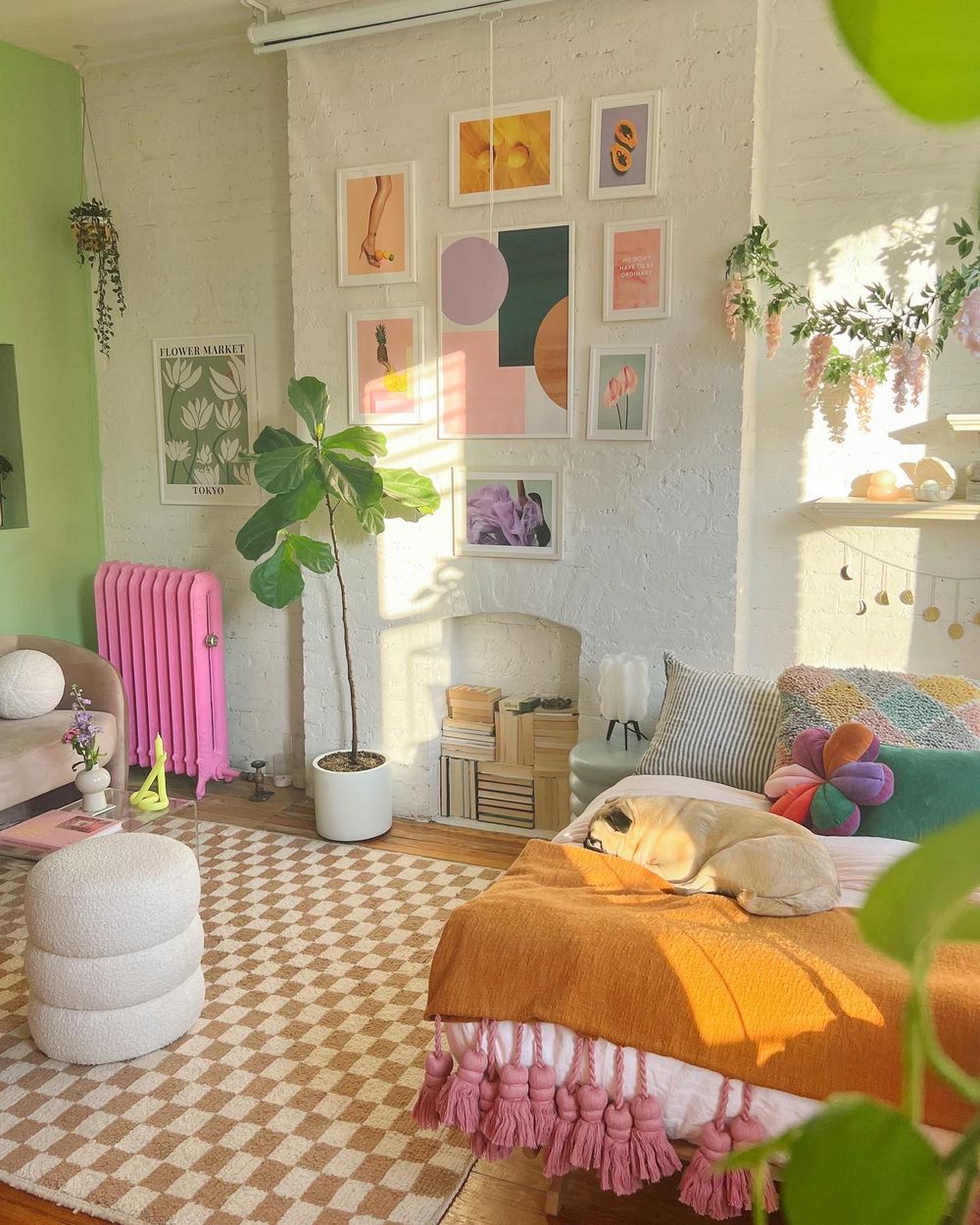 Danish Pastel Rooms
Here are examples of Danish pastel aesthetic style rooms.
Living Rooms
In living rooms, the Danish pastel aesthetic is characterized by a soothing atmosphere. Furniture with clean lines is combined with pastel hues to create a cohesive and relaxing space. The goal is to foster a serene and welcoming environment.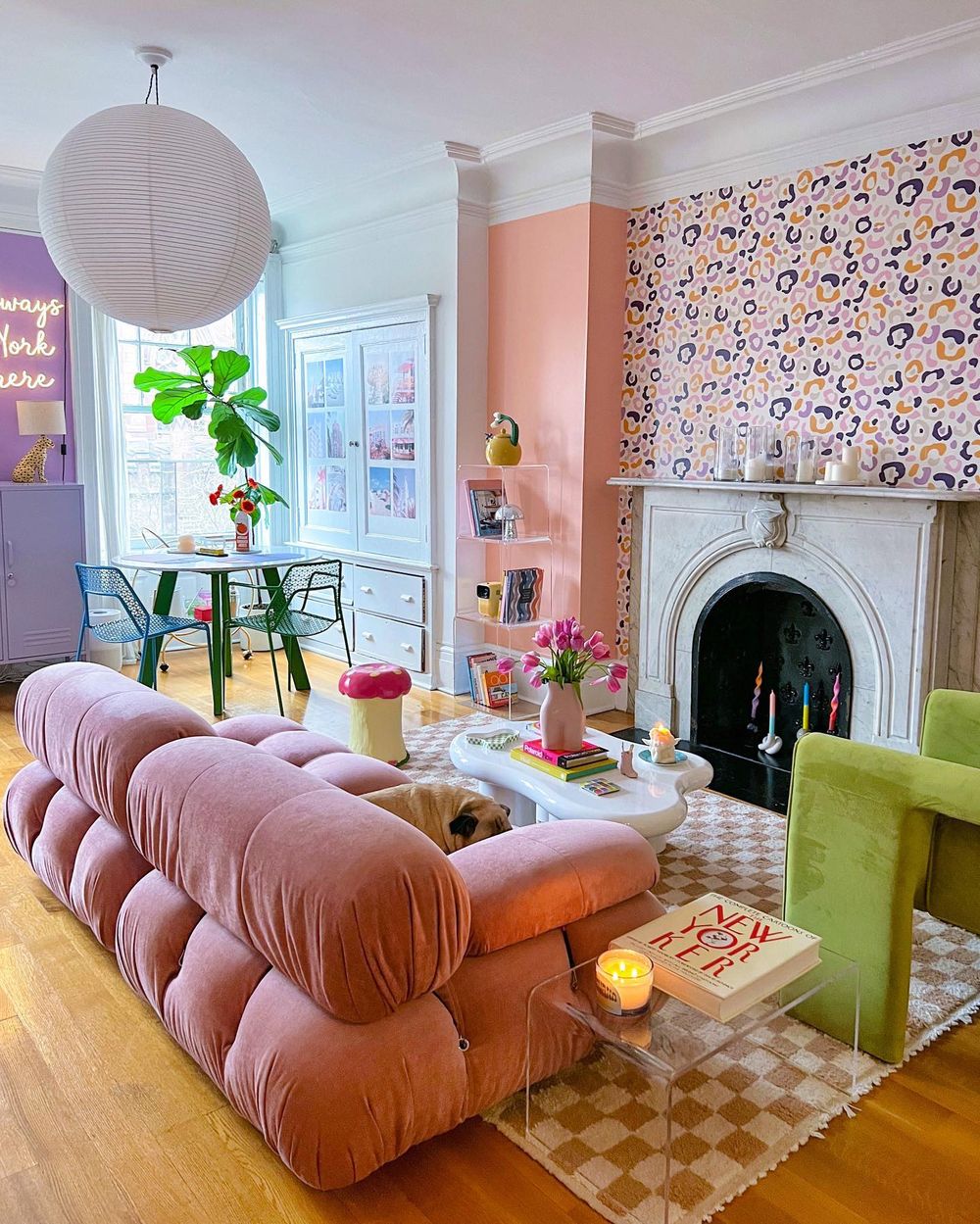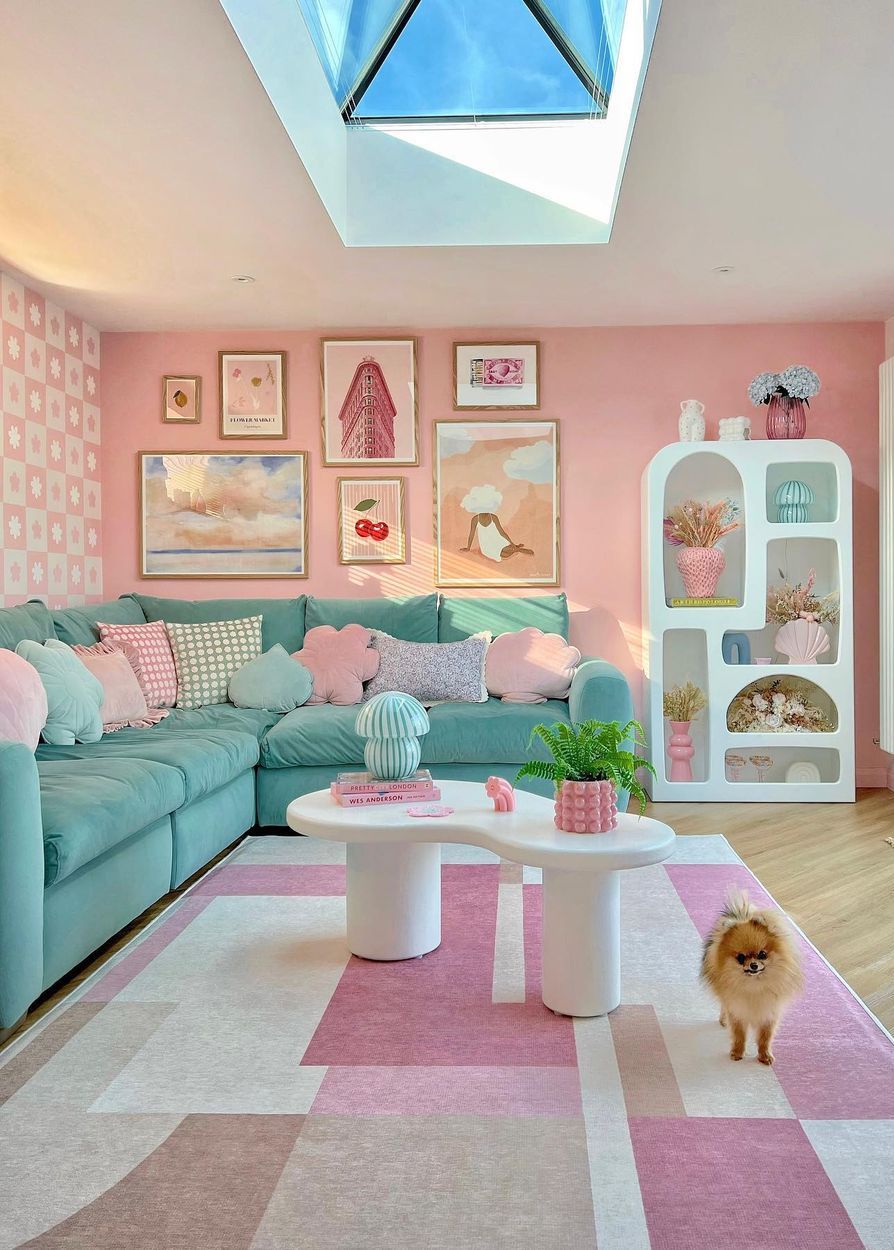 Kitchen
The kitchen showcases a blend of functionality and aesthetics. Cabinetry and countertops often feature pastel shades like peach, complemented by modern appliances. The setup encourages a pleasant and stress-free cooking experience. This kitchen has beautiful terrazzo countertops.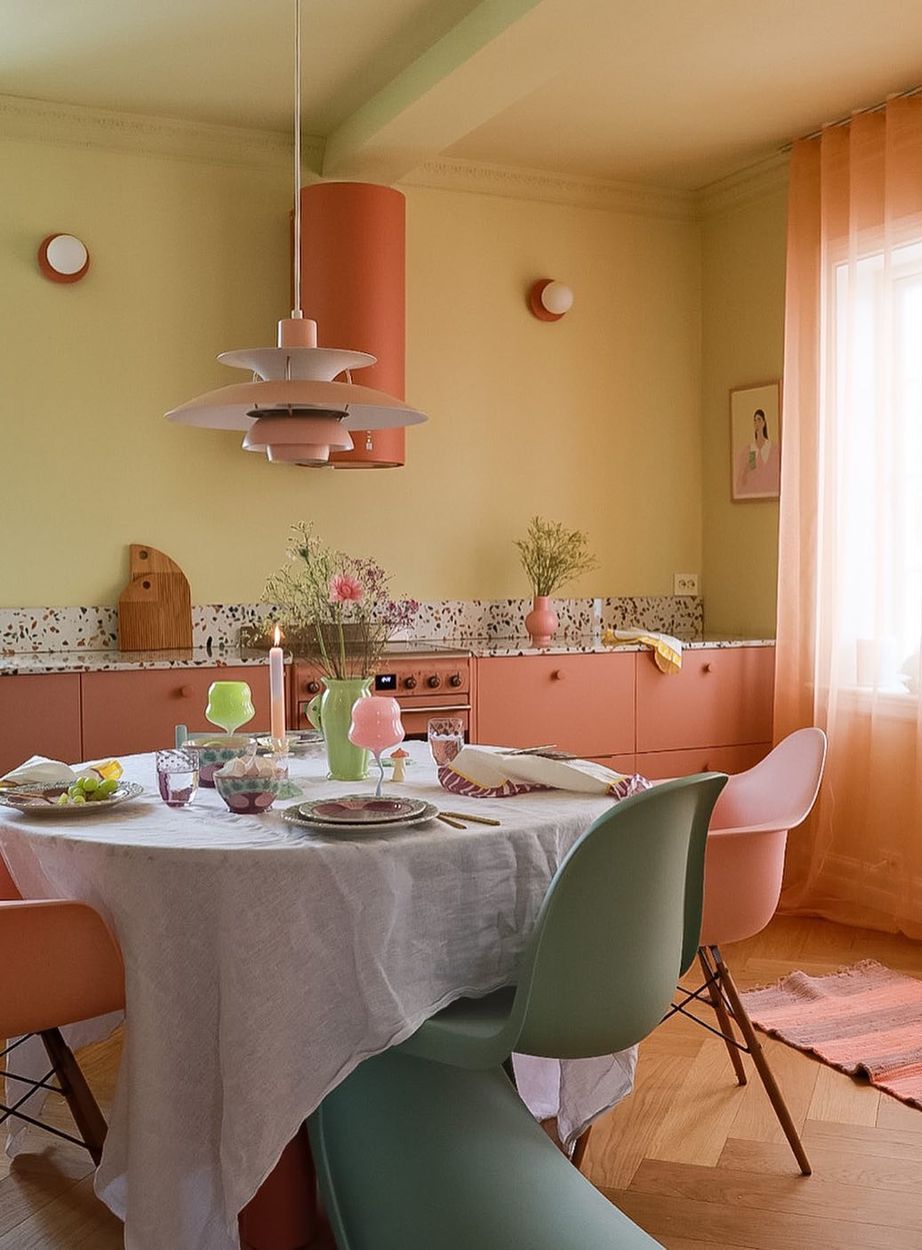 Dining Room
Dining rooms are designed to be inviting spaces where family and friends gather. The pastel color palette, paired with natural light and simple decorations, enhances the joyous atmosphere. It creates a warm and congenial dining setting.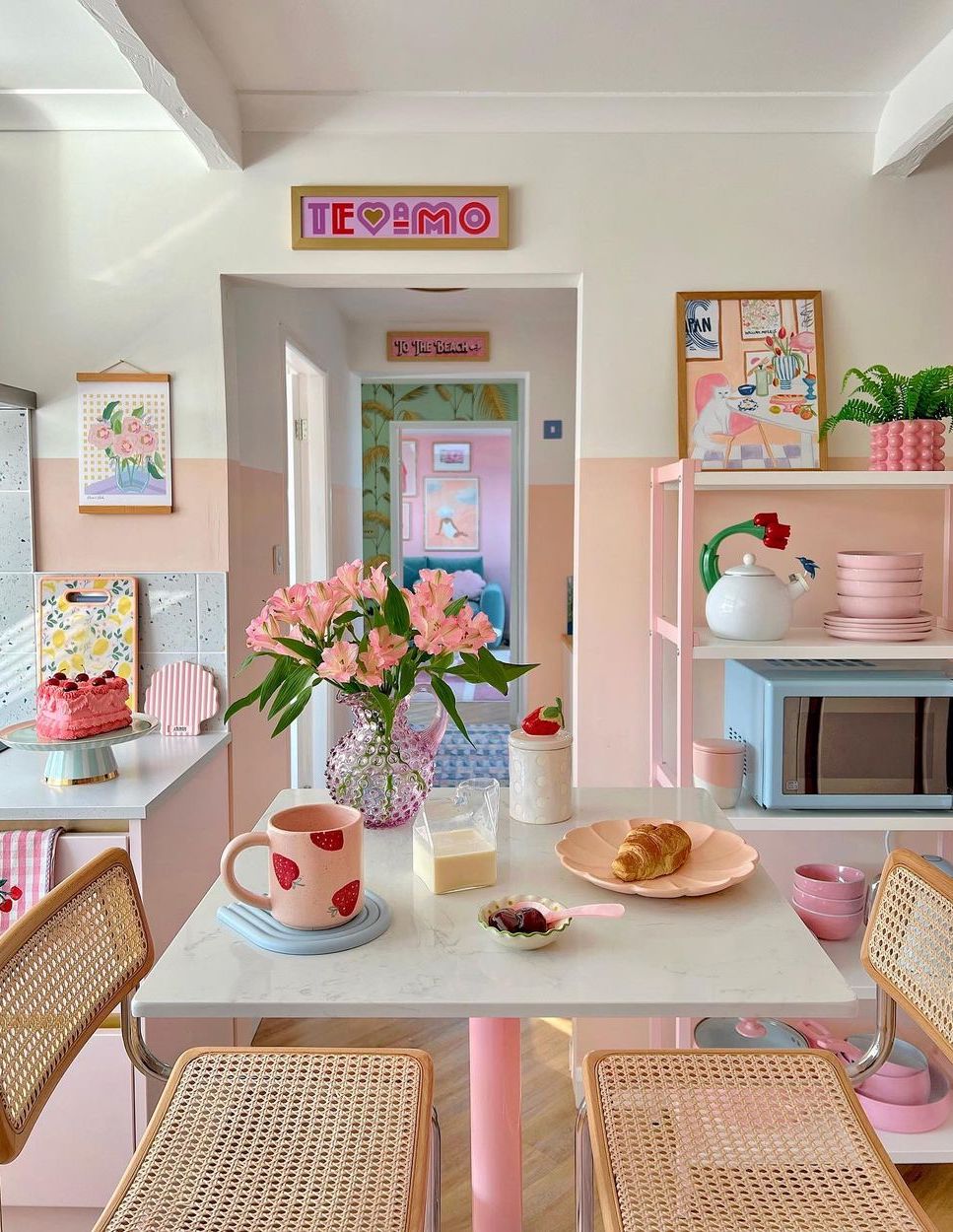 Bedroom
Bedrooms in the Danish pastel aesthetic exude tranquility. The pastel hues create a relaxing backdrop, conducive for rest and relaxation.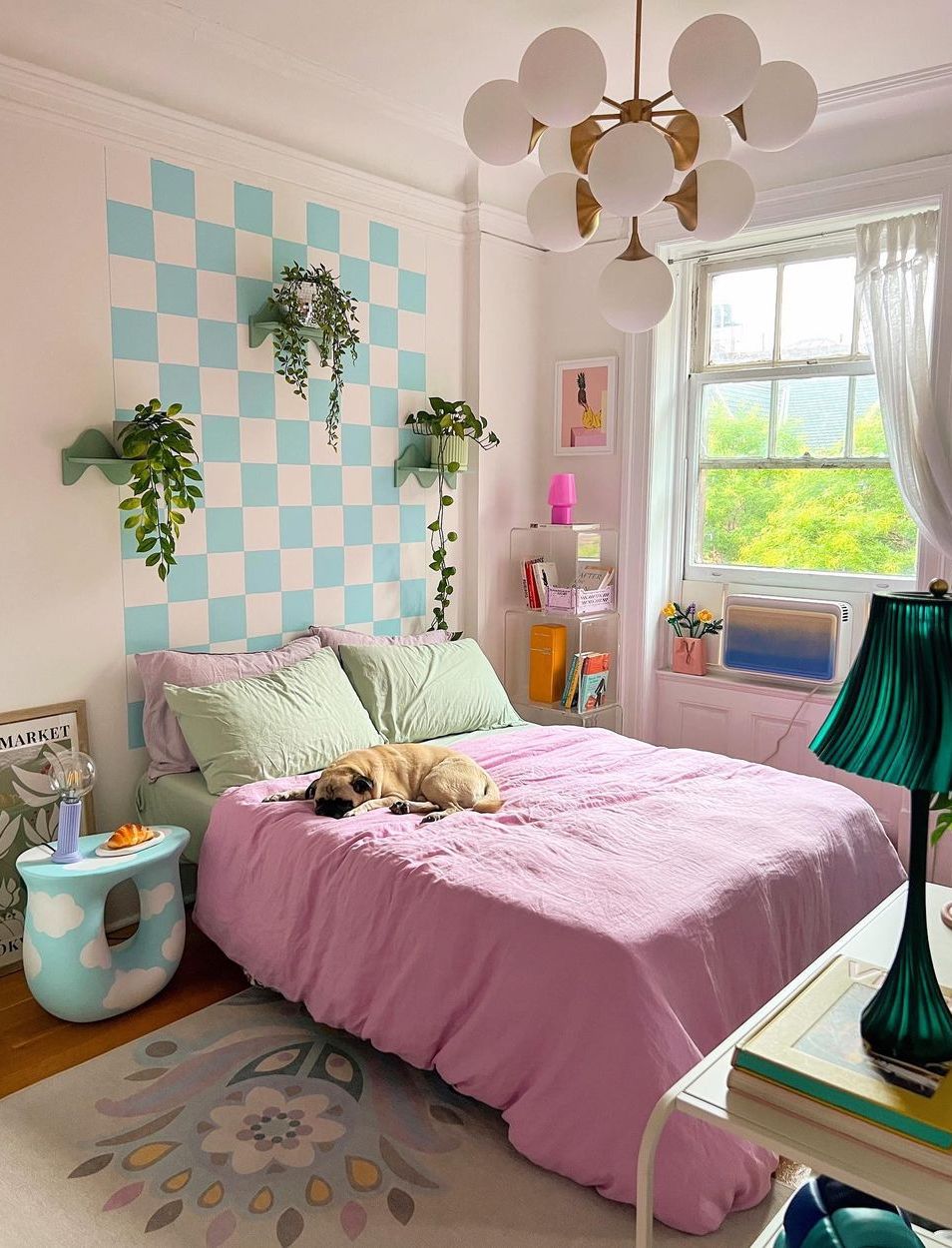 Home Office
Home offices adopt a clean and organized layout, with pastel shades surrounded by a modern white desk. The choice of colors and furniture creates a space that fosters productivity.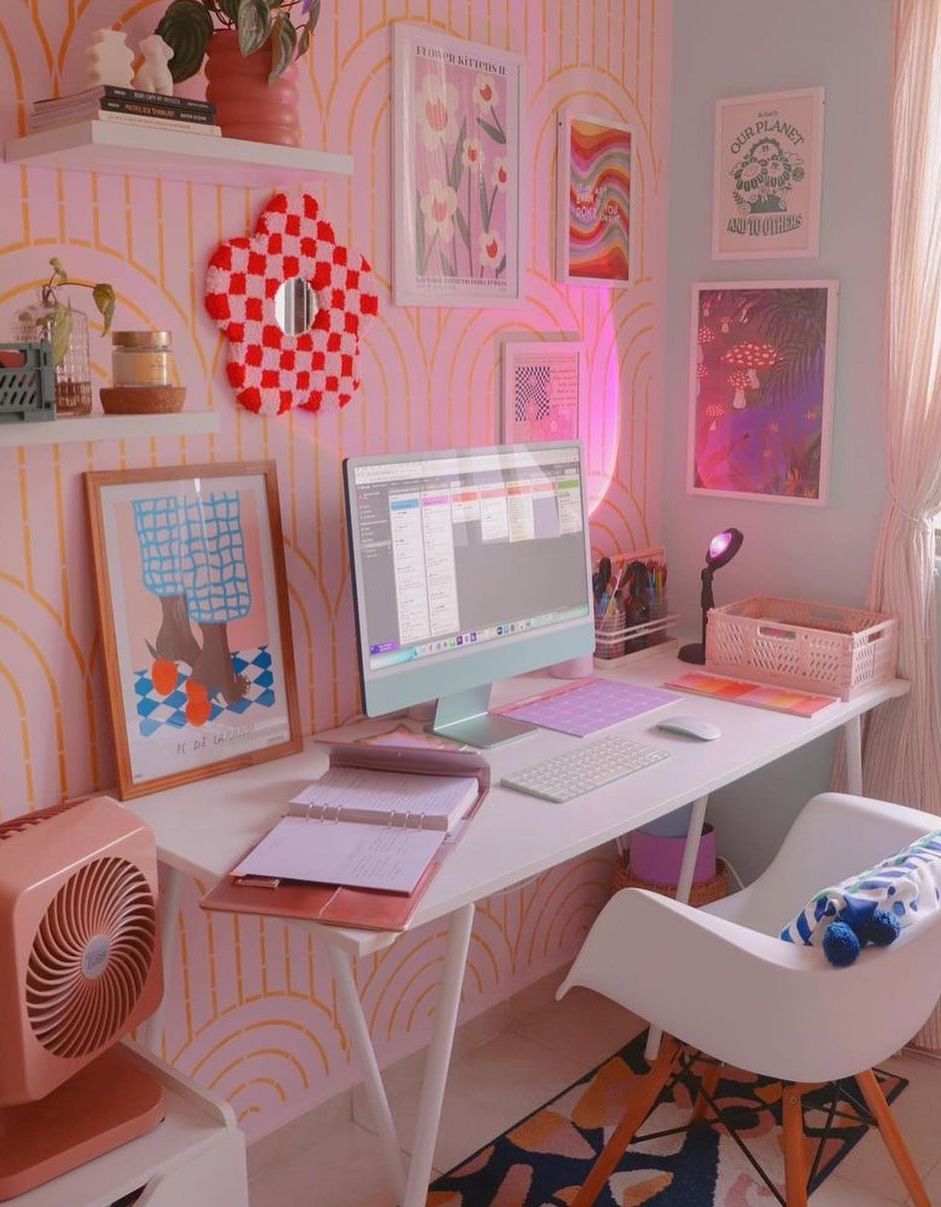 Danish Pastel Decorating Elements
These are the decorations that give your home that classic Danish pastel style.
Mirrors
Mirrors are used strategically to enhance the brightness and spaciousness of a room. Often framed in pastel tones, they complement the color scheme and add an element of elegance to the space.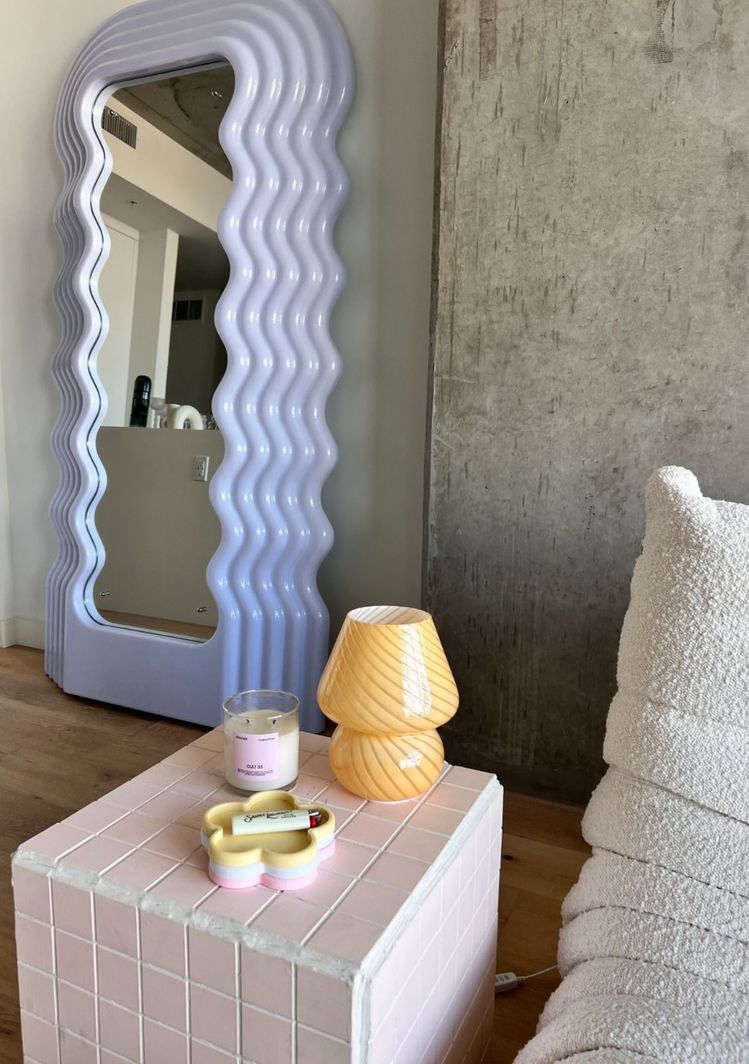 Decorations
Decorations in this aesthetic are minimalistic yet impactful. They often consist of solid-colored delicate pieces, soft curves, and smooth lines. These decor accents create a fun and quirky atmosphere at home.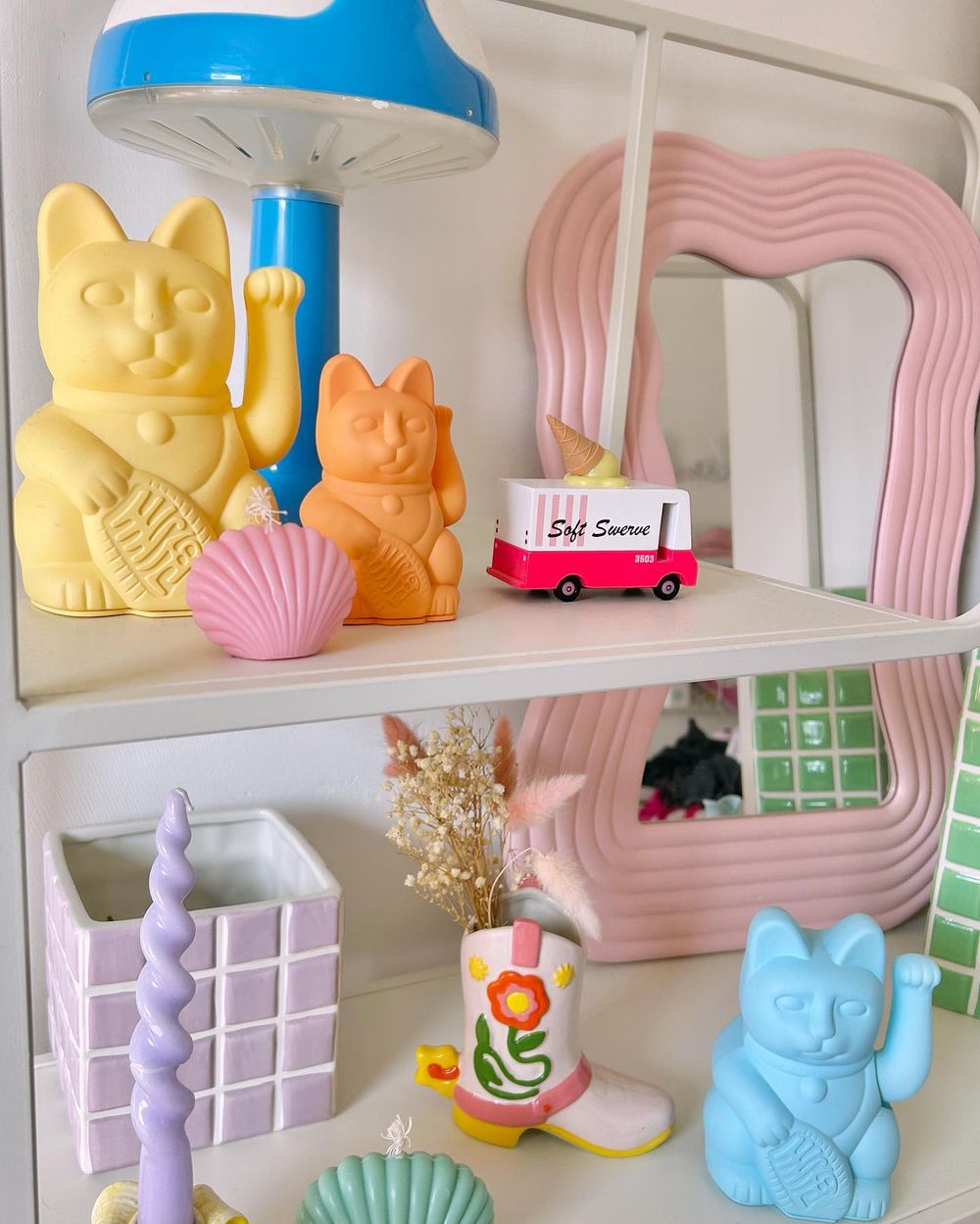 Wall Art
Wall art in Danish pastel interiors typically features modern shapes, organic forms, and calming motifs. Art pieces are carefully chosen to harmonize with the pastel color palette, adding visual interest without overwhelming the space.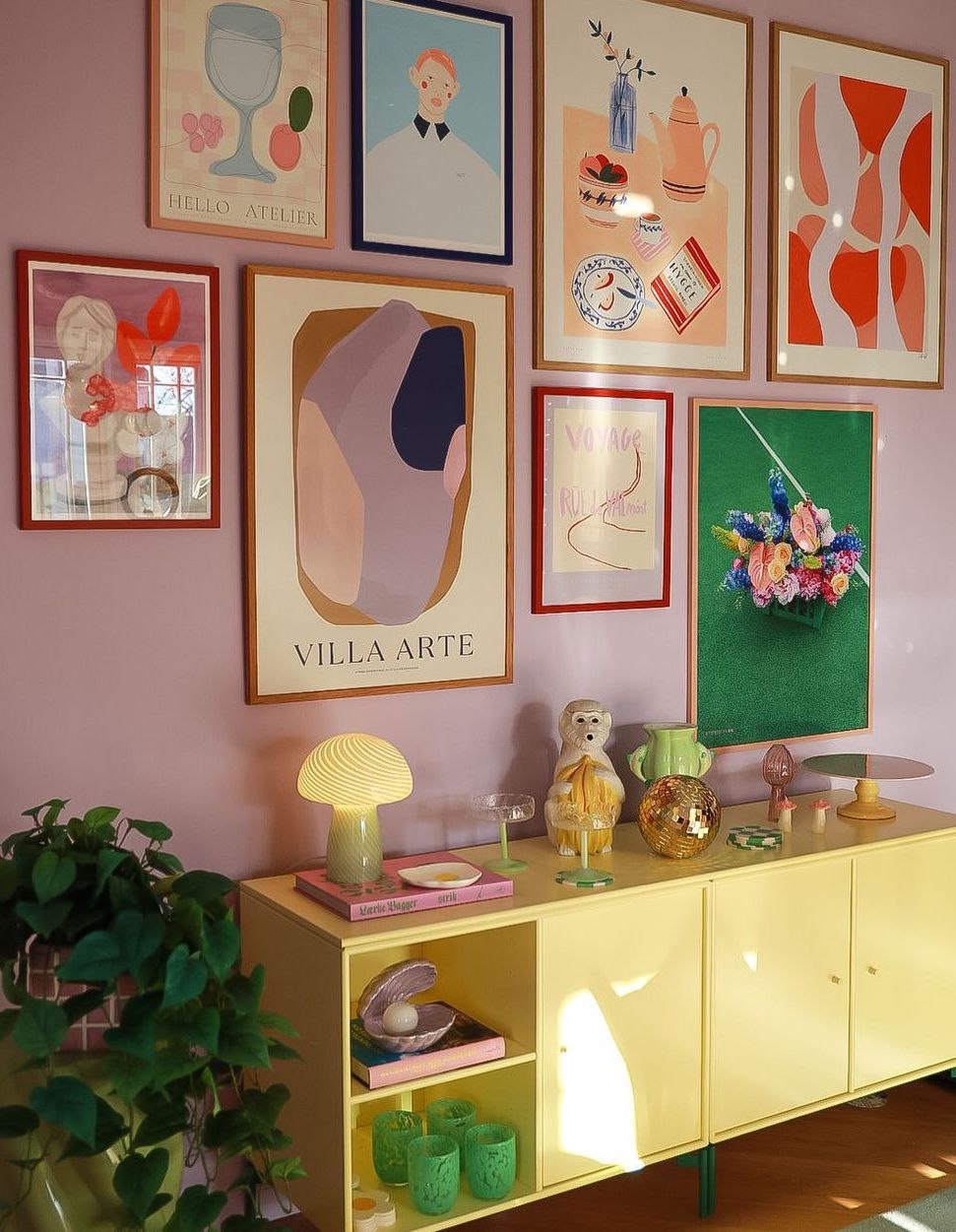 Mid-Century Furniture
Danish pastel aesthetic pays homage to classic Danish furniture pieces like sideboards, credenzas, and Panton S-chairs! The incorporation of mid-century furniture adds vintage charm. These pieces are characterized by clean lines and simple forms, blending seamlessly with the soft pastel tones. It contributes to the timeless appeal of the aesthetic.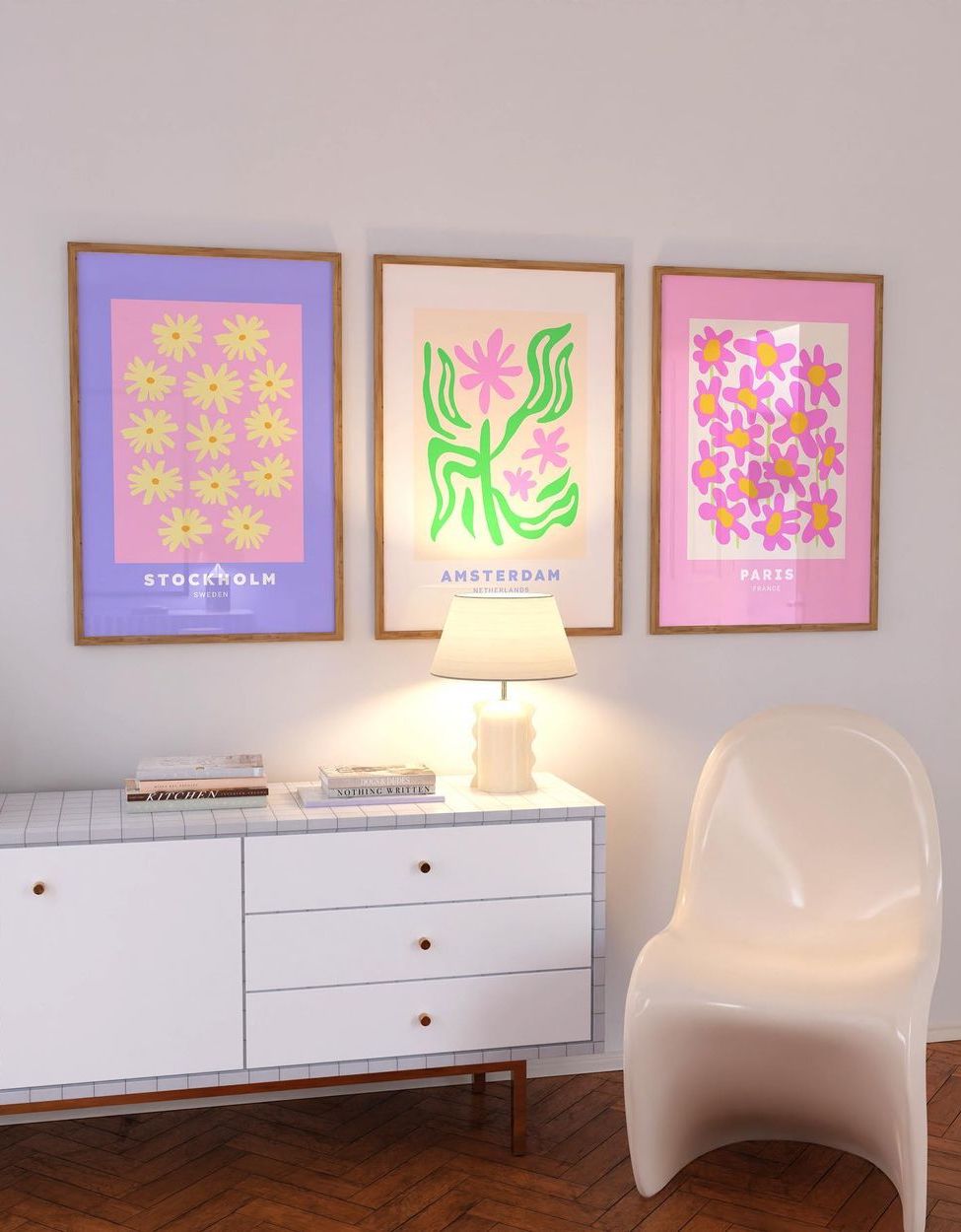 Colorful Books
Books like the Assouline destination series add a burst of color and personality to the space. When arranged thoughtfully, they serve as decorative elements that bring warmth and vibrancy.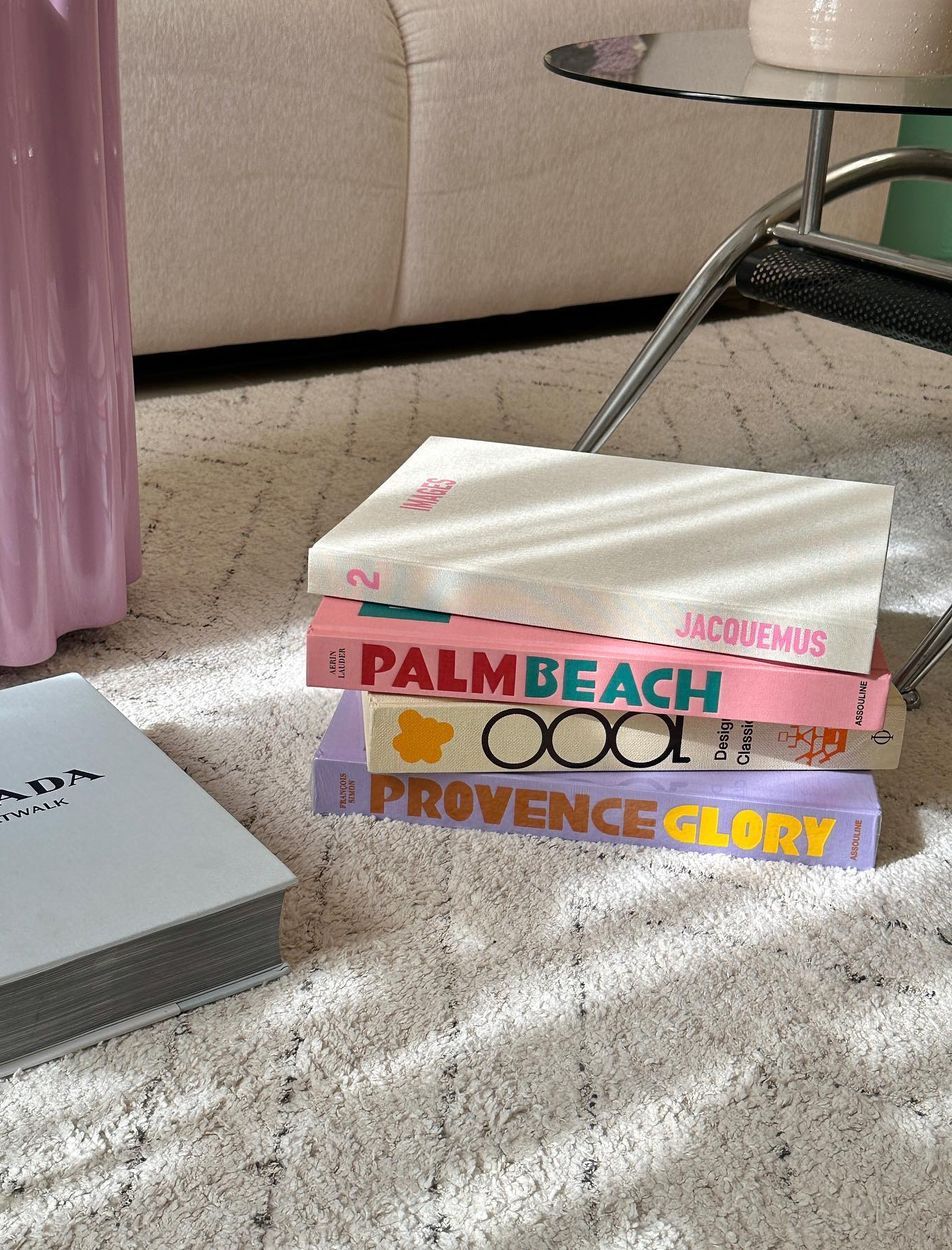 Checkered Rugs
Checkered rugs introduce a patterned element to the interiors. They pair well with the pastel hues, adding texture. These rugs help define spaces and add comfort underfoot.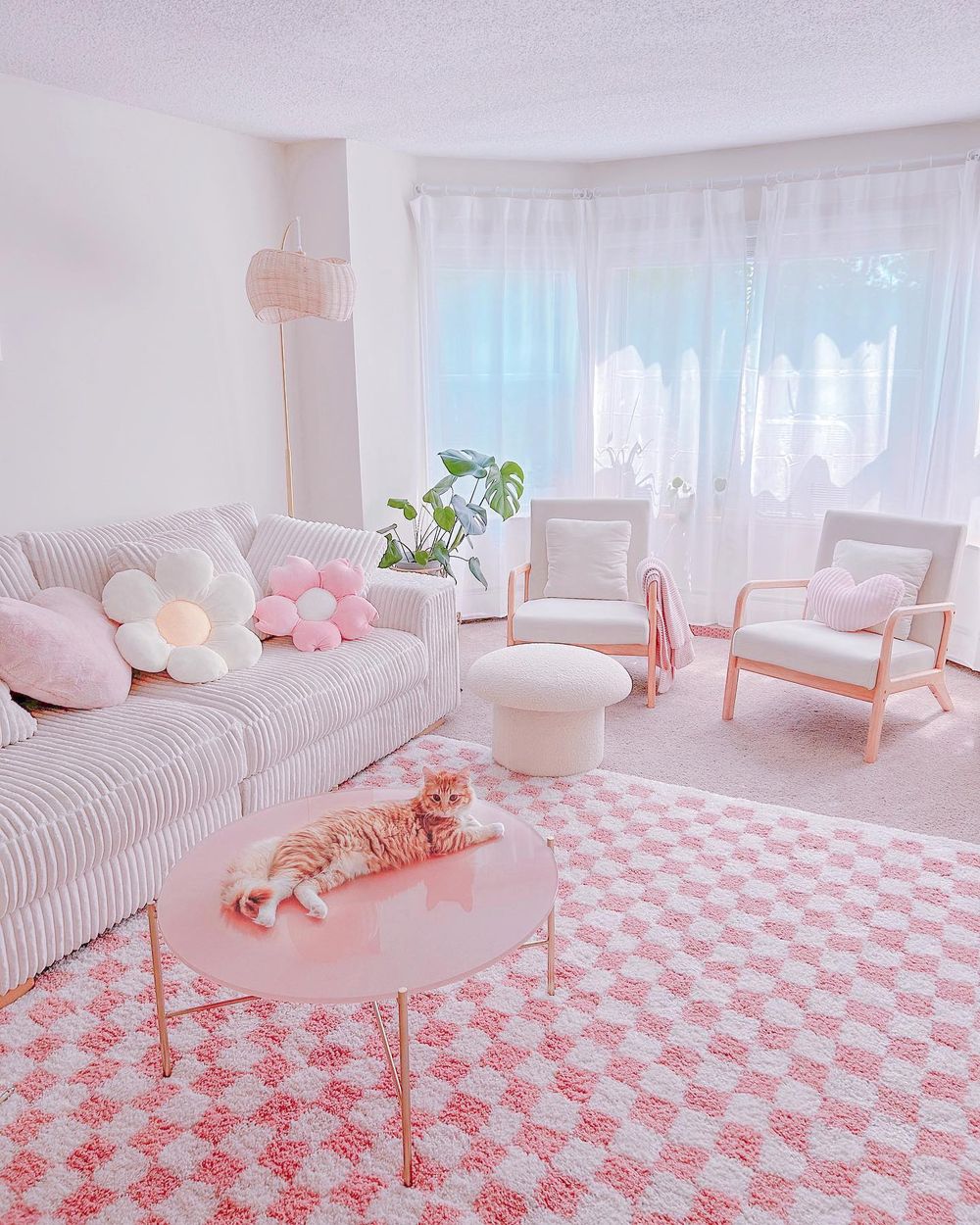 Bar Cart
A bar cart serves as a functional yet stylish addition. Featuring metallic accents, it contrasts beautifully with the pastel backdrop. It offers a convenient space for storing beverages while adding glamour to the interior design.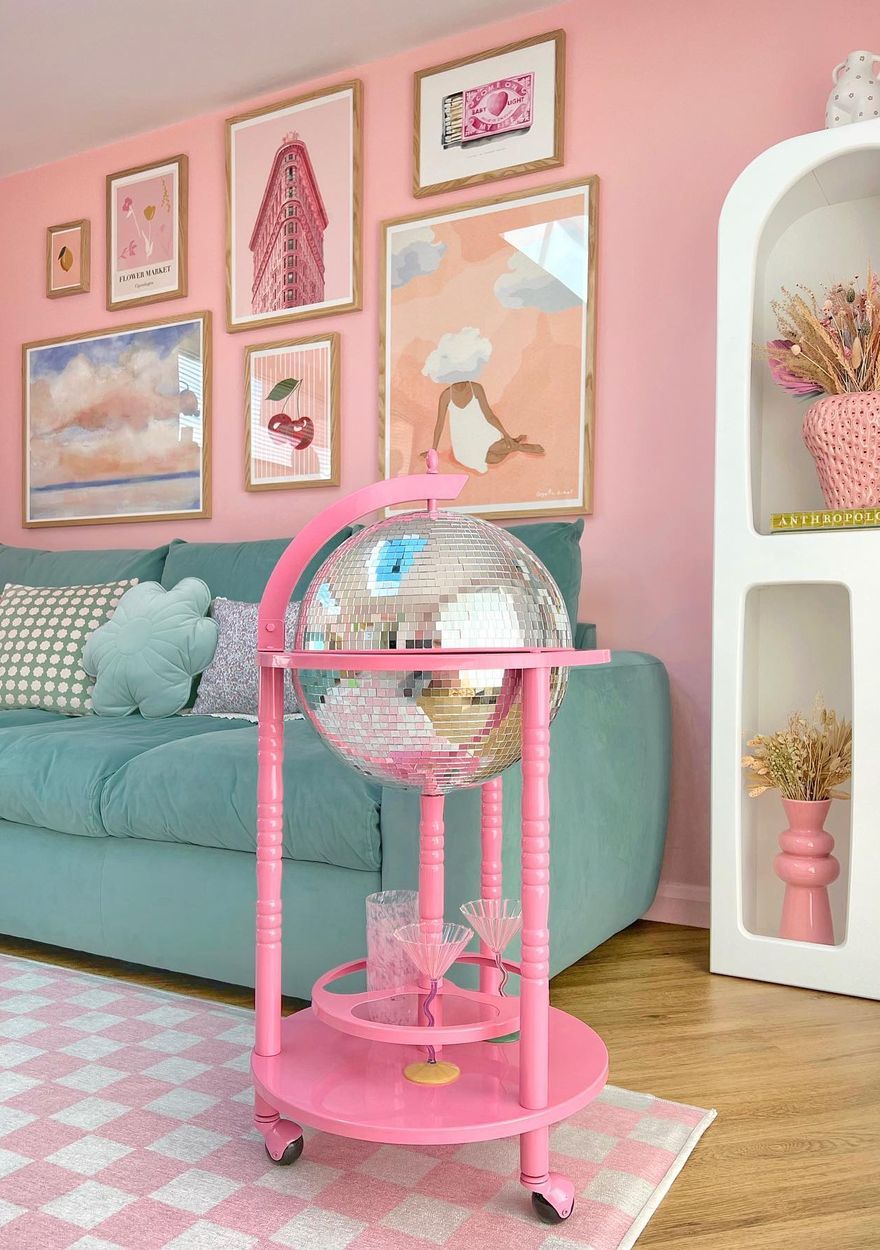 I hope this post inspired you to decorate your home in the Danish pastel aesthetic!