Are you tired of your old, bland house or apartment? Are you looking for ways to spice up the interior design without spending a fortune? Look no further! In this post, we will share with you some affordable interior design tips for revamping your space. So get ready to unleash your inner designer and make your house really feel like home.
Whether you are a renter or homeowner, it is important to make your space feel like home. Interior design can be a great way to customize your living space and make it more comfortable. Here are some design tips to help you get started.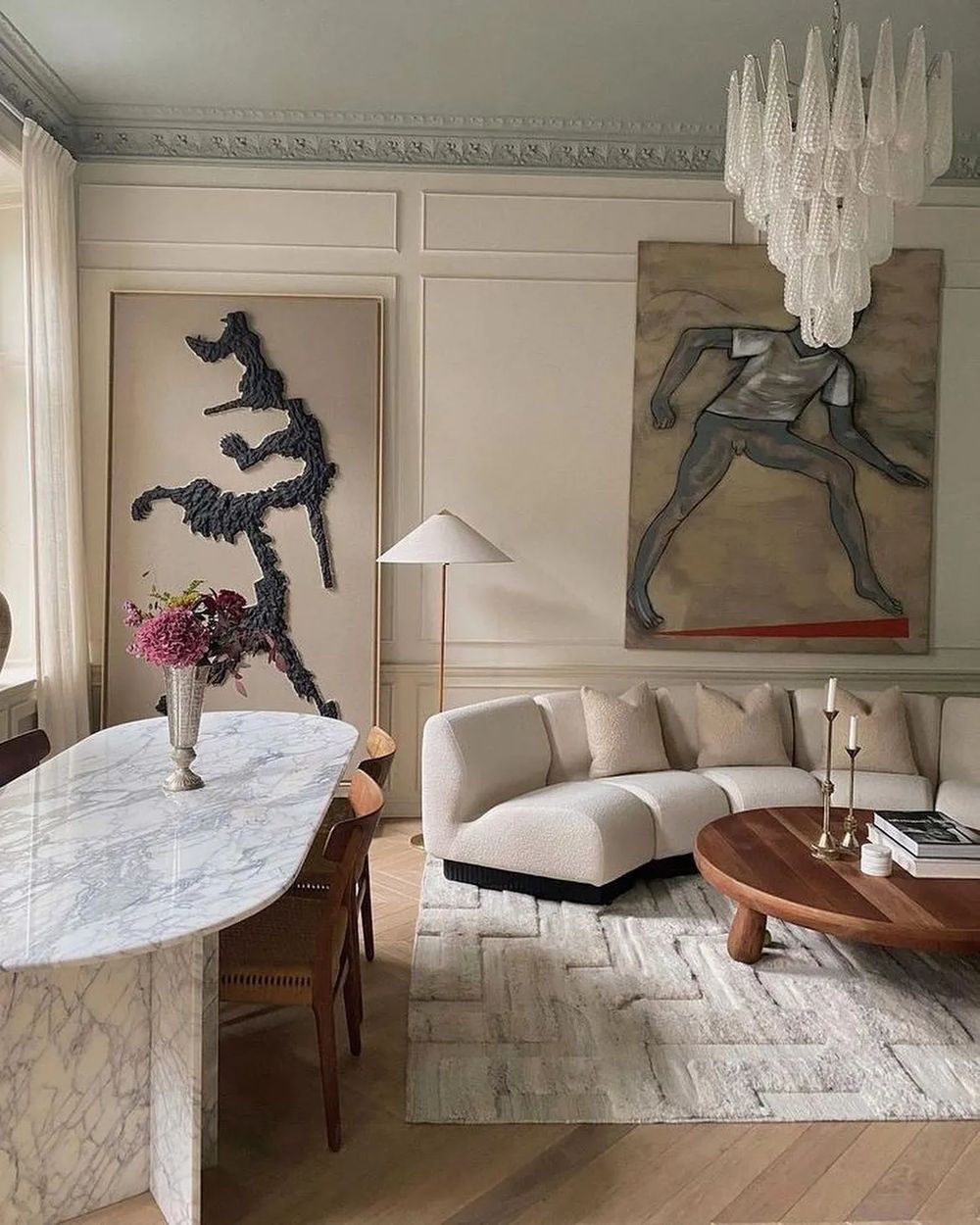 Following these guidelines will help you create the home of your dreams.
1. Create a mood board to get a better idea of the look and feel you want for your home
A mood board is a great way to get inspiration for your home's interior design. Inspiration for your home decor can come from anywhere. You can create a mood board by collecting images from magazines, websites, or even Pinterest and Instagram.
You may find yourself drawn to a certain color palette, or you may be inspired by a particular style of furniture. Whatever your inspiration, one of the best ways to bring your vision to life is by creating a mood board.
Mood boards are a great way to gather all of your inspiration in one place and see how different elements work together. You can develop a mood board by setting up a Pinterest board or an Instagram account dedicated to your project. Simply start collecting pictures that speak to you and before long, you'll have a beautiful inspiration board to help guide your home design process.
Once you have a collection of images, you can start to see what styles and colors you are drawn to and notice patterns. This can be a great way to narrow down your options and decide on a overall design for your home. Plus, it's just fun to see and keep track of all of your favorite things in one place!
2. Choose a color scheme and stick to it throughout the house
One interior design tip that can help you design a room at home, or any room for that matter, is to choose a specific color scheme and stick to it throughout the house. This doesn't mean every room has to be the same color, but choosing complementary or analogous colors and using them in each room can help create a sense of cohesion throughout the house. Not only will this make your house feel more put together, but it can also help create a certain mood or feeling in each room.
For example, using cool colors like blue and green can help create a calming atmosphere, while warmer colors like red and yellow can be more energizing. Whether you're looking to design a cozy living room or a bright and airy kitchen, choosing the right color scheme can make all the difference.
3. Pay attention to scale – make sure each room is balanced in terms of size and furniture placement
When it comes to interior design, one of the most important things to keep in mind is scale. This refers to the size of the furniture and accessories in relation to the room itself. For example, a small room can feel cramped and cluttered if it is filled with large pieces of furniture. On the other hand, a large room can feel cold and empty if the furniture is too small.
It is really important to balance the placement of furniture and decorations throughout the room. A good rule of thumb is to leave about two feet of space around each piece of furniture. This will help to create a feeling of openness and balance in the space. By paying attention to scale, you can ensure that your home is both comfortable and stylish.
4. Don't be afraid to use bold patterns and textures
One of the best interior design tips is to not be afraid to use bold patterns and textures. When you mix and match different patterns, it can add visual interest and create an eclectic space. You can experiment with different combinations of colors, shapes, and materials to find the perfect look for your home. Textures can also add depth and dimension to a room.
For example, you could use a velvet couch with a sheepskin rug to create a cozy and inviting space. Consider using wallpaper to add interest to a room. You could pair a leather chair with a silk pillow to add luxury. By being brave with your decorating choices, you can create a truly unique and personal space.
5. Add personal touches wherever you can, such as photos or paintings from your travels
Anyone who has ever been to a museum or gallery knows that art can add a lot to a space. But you don't have to be a millionaire to enjoy the benefits of art in your home. Just adding a few personal mementos such as plane tickets, postcards, drawings, and movie posters can make all the difference.
For instance, if you have any photos or paintings from your travels, hanging them up in your home is an easy way to add some color and life to your walls. If you're not much of an artist yourself, you can still find plenty of affordable art online or at local home decor stores. Choose pieces that reflect your personal style, and you'll soon have a cozy and fashionable home that feels like your own.
6. Invest in quality furniture pieces that will last for years
When it comes to furniture, invest in pieces that will stand the test of time. That doesn't mean you have to break the bank – there are plenty of top furniture stores that sell high-quality furniture at an affordable price. It's super important to look for pieces that are well-made and will last for years.
Do yourself a favor and look for sofas with durable frames and high-quality fabrics.
If you're looking for a timeless design, go for classic pieces like a Chesterfield sofa or an upholstered armchair. By investing in quality furniture, you'll be able to enjoy your pieces for years to come. After all, no one wants to replace their furniture every year!
7. Don't forget about lighting – it can make or break a space
Lighting is an important design element that is often overlooked when discussing interior design tips. Layer different types of lighting for a more inviting and warm atmosphere. The best lighting stores will carry a wide variety of lighting fixtures in different styles to suit any space.
Adequate lighting is essential for comfortable living and working spaces. Task lighting should be provided for areas where specific activities are carried out, such as reading or cooking.
The right mix of lighting can make a big difference in the look and feel of a space. When choosing light fixtures, keep in mind the overall design of the room and the desired mood. With a little care and attention, lighting can make a big difference in the way a space looks and feels.
Lastly, have fun with it! Decorating your home should be a fun and creative process. I hope you enjoyed this post on clever interior design tips.