Juju hats are popular wall decorations that were originally worn by dancers during Bamileke ceremonies. They were crafted for tribal events and made from natural and dyed chicken or bird feathers. With a base of raffia, they are the perfect decoration for a wide variety of homes. They symbolize prosperity at home.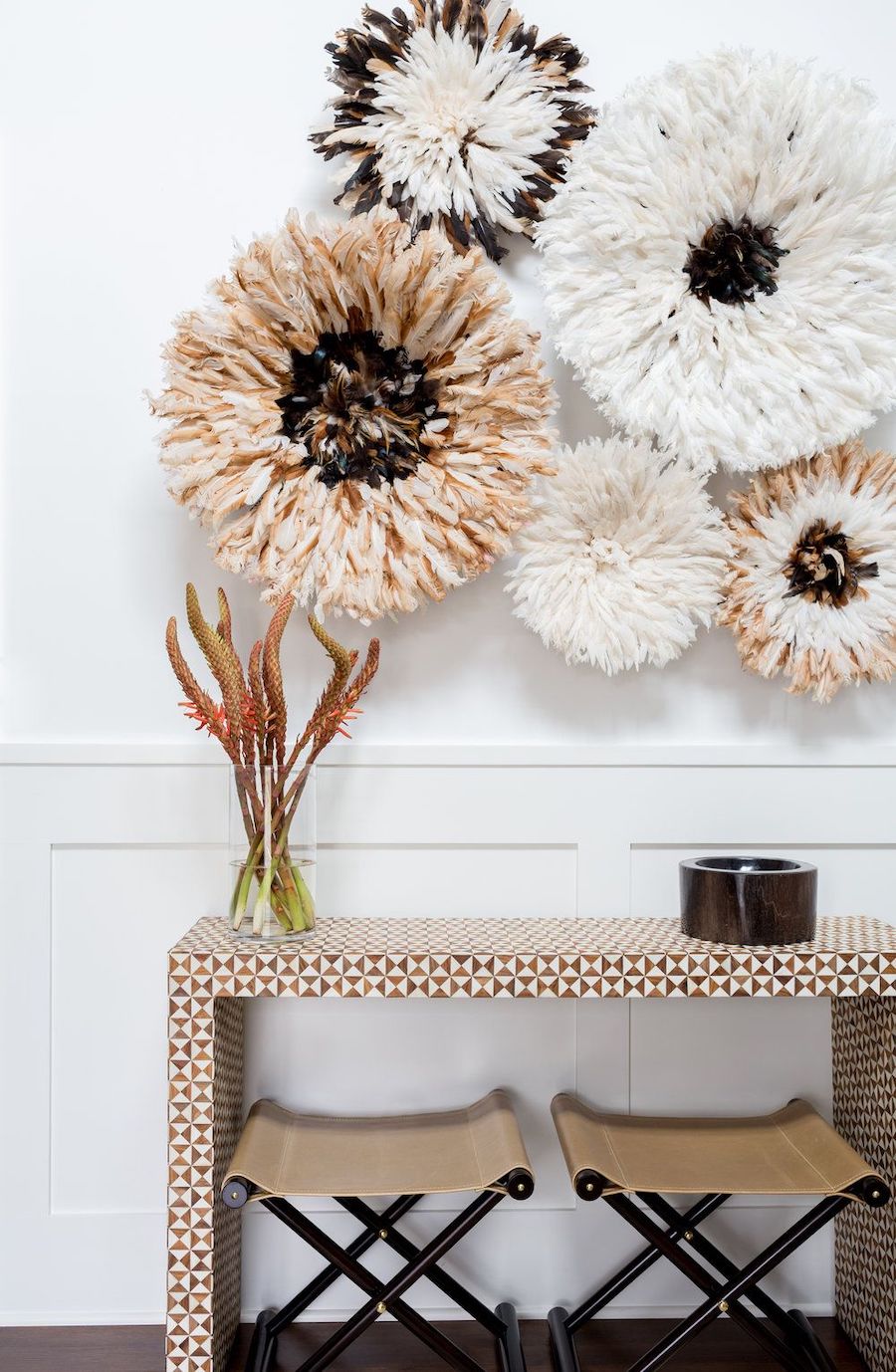 Juju Hats
Check out a few beautiful juju hats to use as decor at home. You can find juju hats made locally or in exotic places like Cameroon.

I hope you liked our selection of juju hats for decor in the home! You can use a juju hat in many places at home such as above your bed, in the hallway, and above your sofa. The possibilities are endless!
More Wall Decorating Ideas
Check out these other wall decor ideas: