Grandmillennial decor is a design trend that emerged in recent years thanks to Instagram and Pinterest, blending traditional "grandma" aesthetics with a fresh, modern "millennial" twist. It is inspired by the nostalgia and charm of the past, particularly the design elements, and styles found in the 18th to mid-20th century.
Grandmillennial decor is often associated with a sense of coziness, comfort, and a desire to create inviting spaces that reflect one's personal history and cherished memories. It combines the traditional with the contemporary, striking a balance between timeless elegance and modern functionality.
Here are some key features and elements commonly associated with Grandmillennial decor:
Floral Patterns
Grandmillennial decor often incorporates floral patterns, whether on wallpapers, fabrics, or upholstery. These patterns can range from dainty and delicate to bold and oversized, evoking a sense of nostalgia and femininity.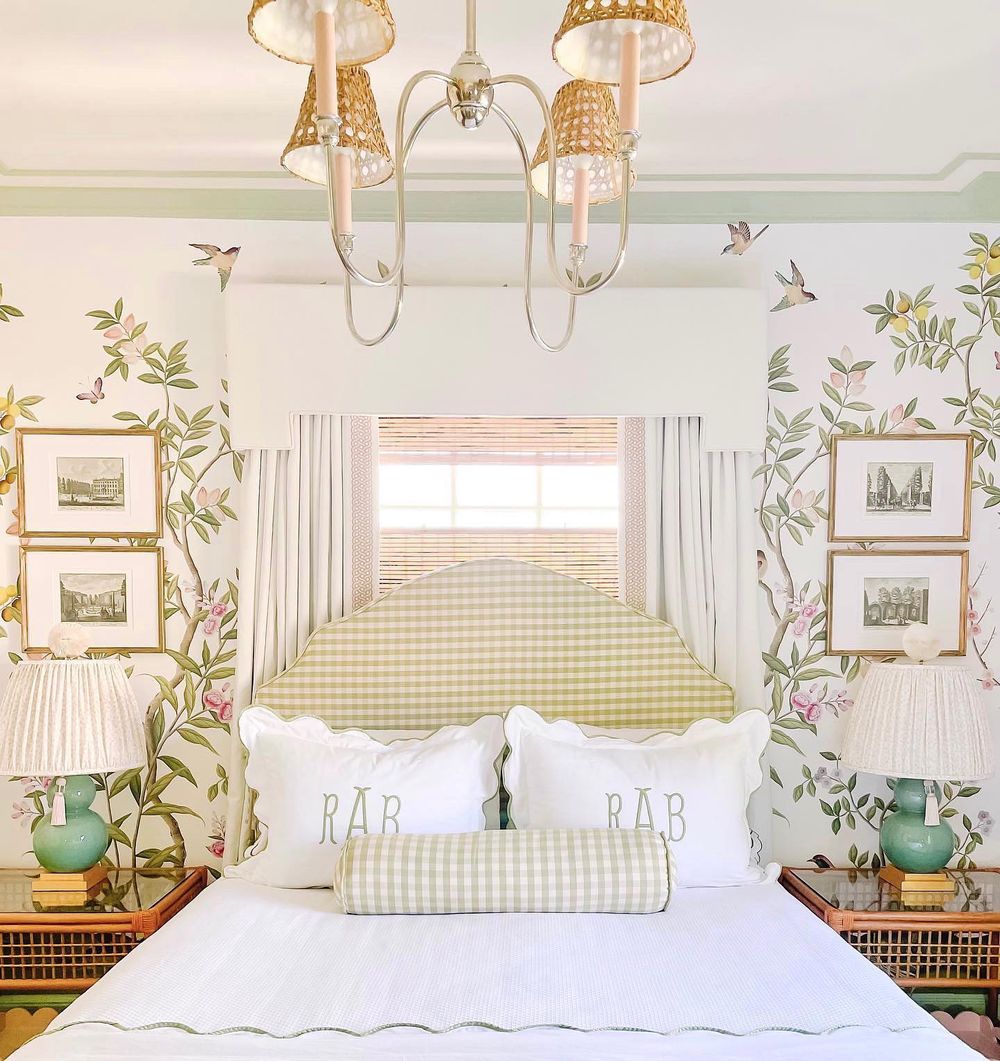 Vintage Furniture
Antique or vintage furniture pieces play a significant role in Grandmillennial decor. Think of ornate wooden chests, vintage wingback chairs, clawfoot tables, or beautifully crafted armoires. These pieces are often mixed with more modern furniture to create an eclectic and layered look.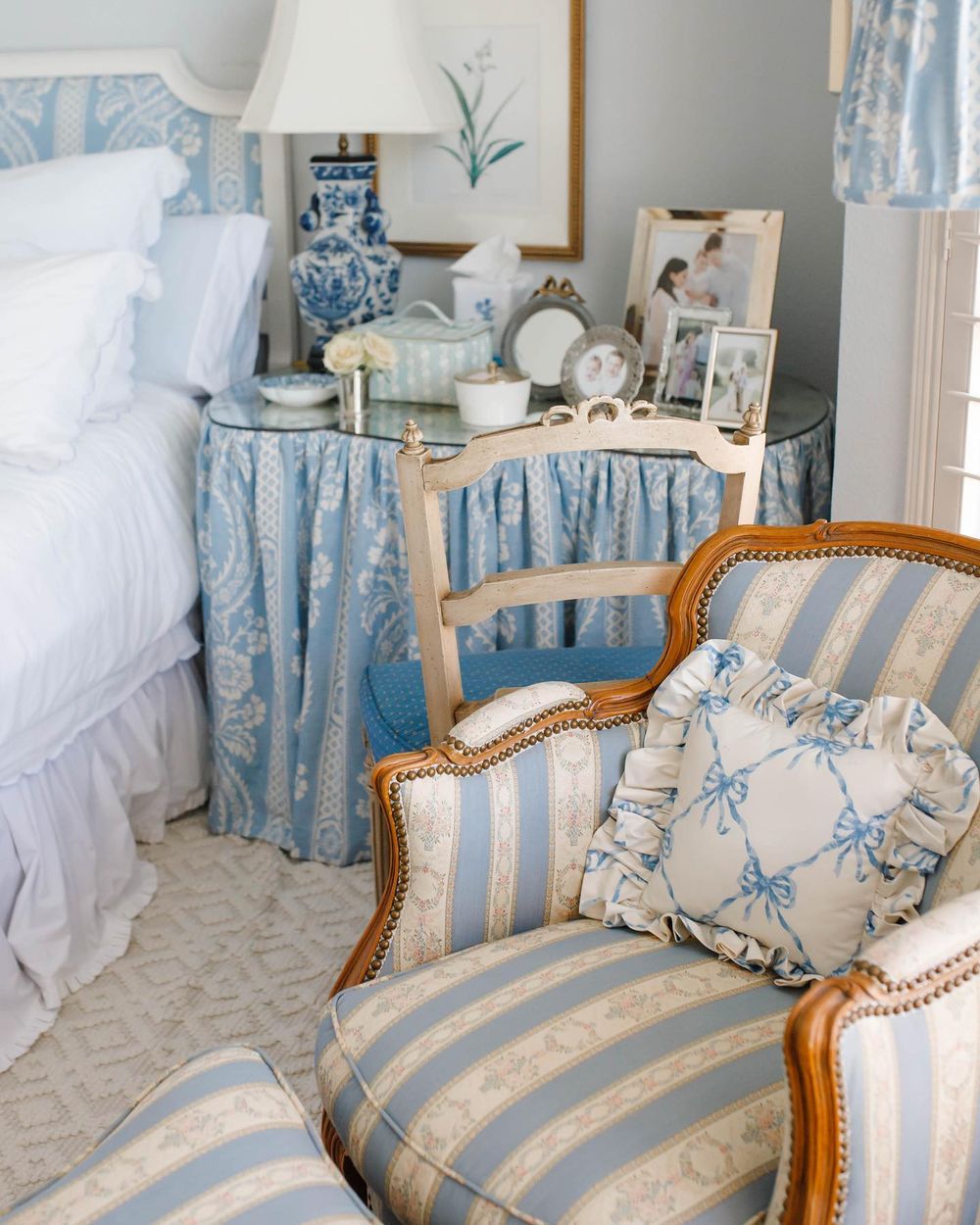 Chinoiserie
Chinoiserie refers to the incorporation of Chinese-inspired motifs, patterns, and decor items. Grandmillennial decor often includes chinoiserie elements, such as hand-painted porcelain vases, ginger jars, or oriental-inspired wallpapers.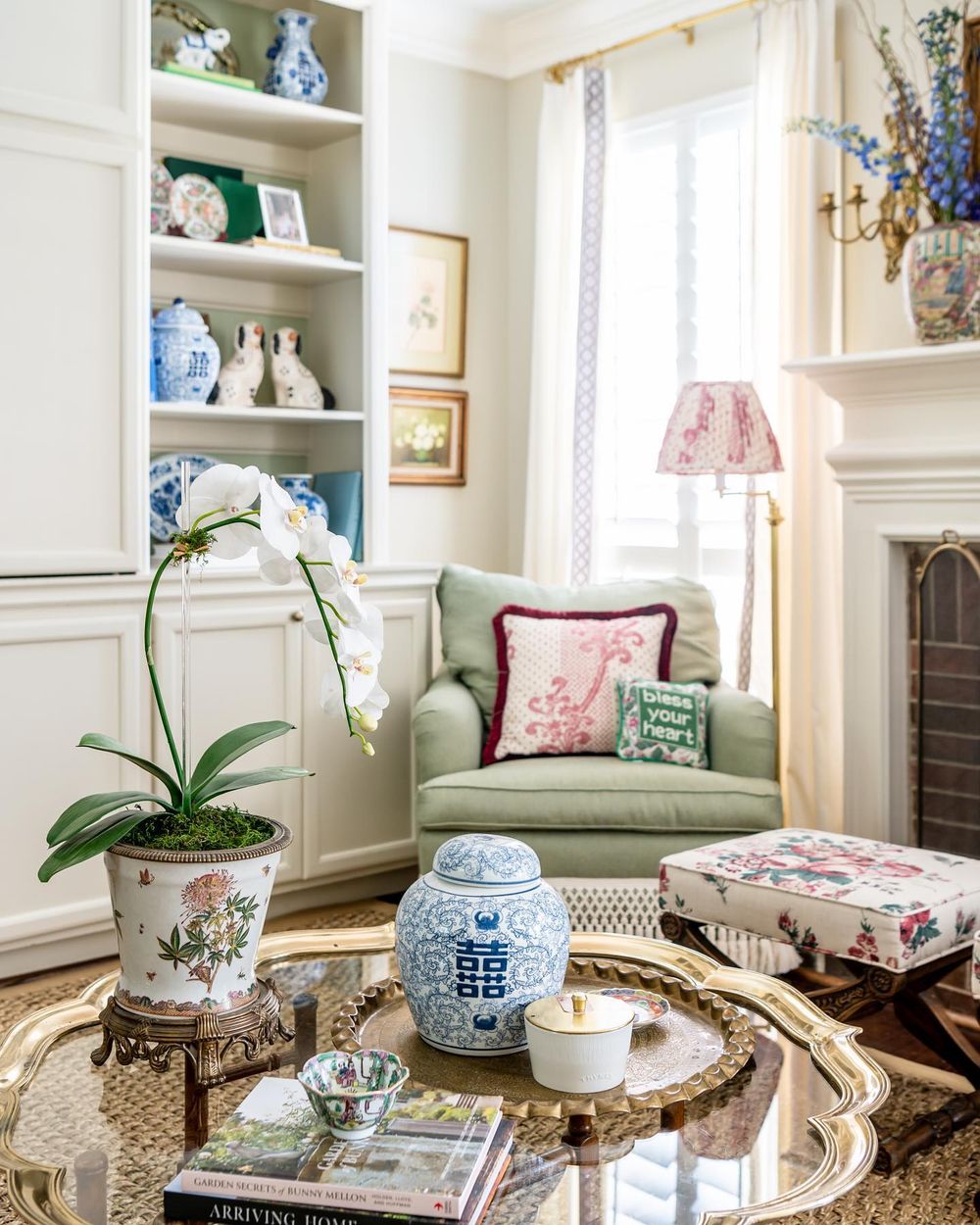 Fringe and Tassels
Fringe and tassels are commonly used as decorative accents in Grandmillennial decor. They can be found on curtains, lampshades, throw pillows, or even furniture trimmings. These details add whimsy and playfulness to the overall aesthetic.
Quality Fabrics
Grandmillennial style decor often includes high-quality fabrics and premium upholstery. This entryway features stunning blue curtains made of fine silk.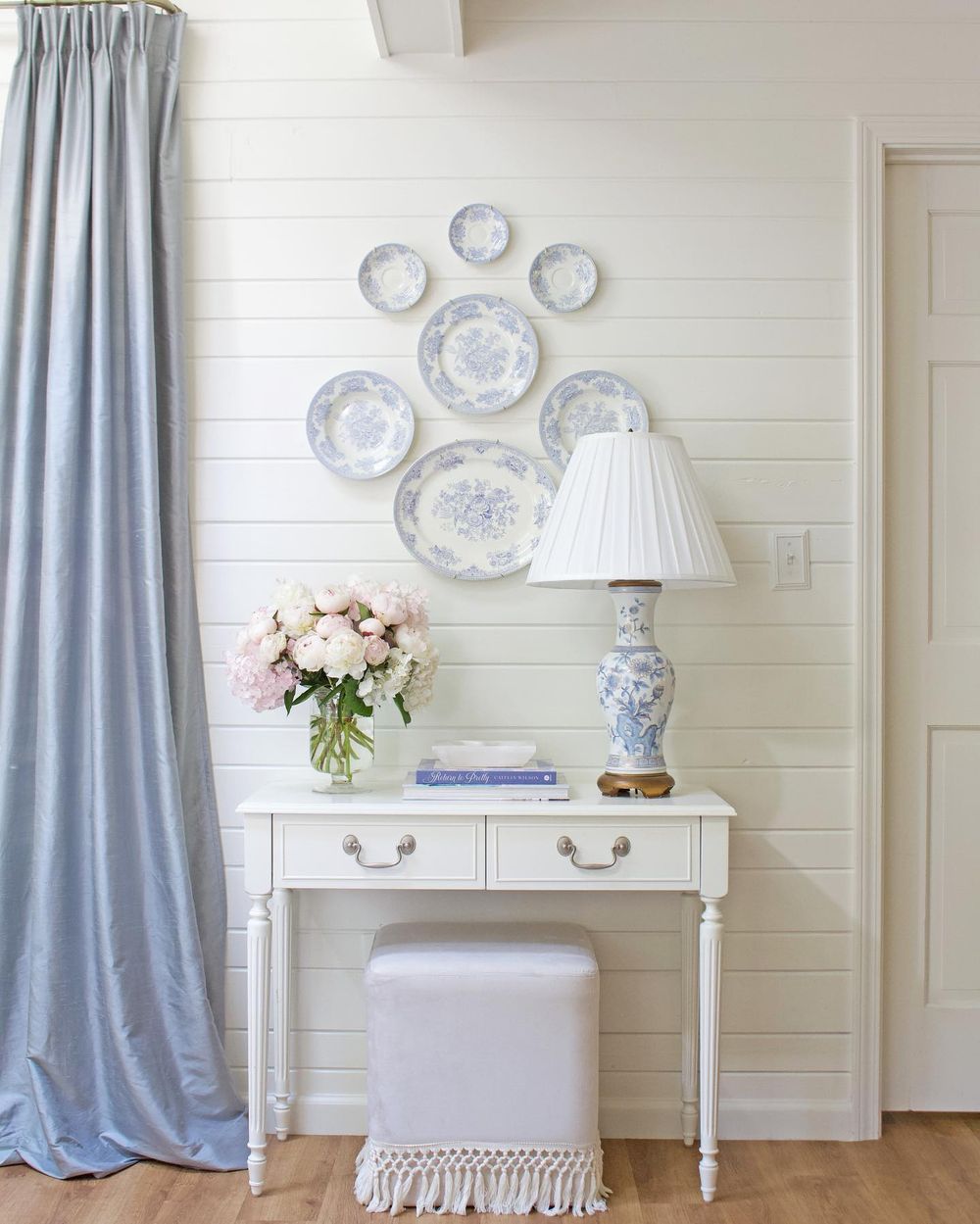 Needlepoint and Embroidery
Grandmillennial decor celebrate the art of needlework and embroidery. You might find needlepoint pillows, embroidered linens, or even hand-stitched wall art, showcasing intricate designs and craftsmanship.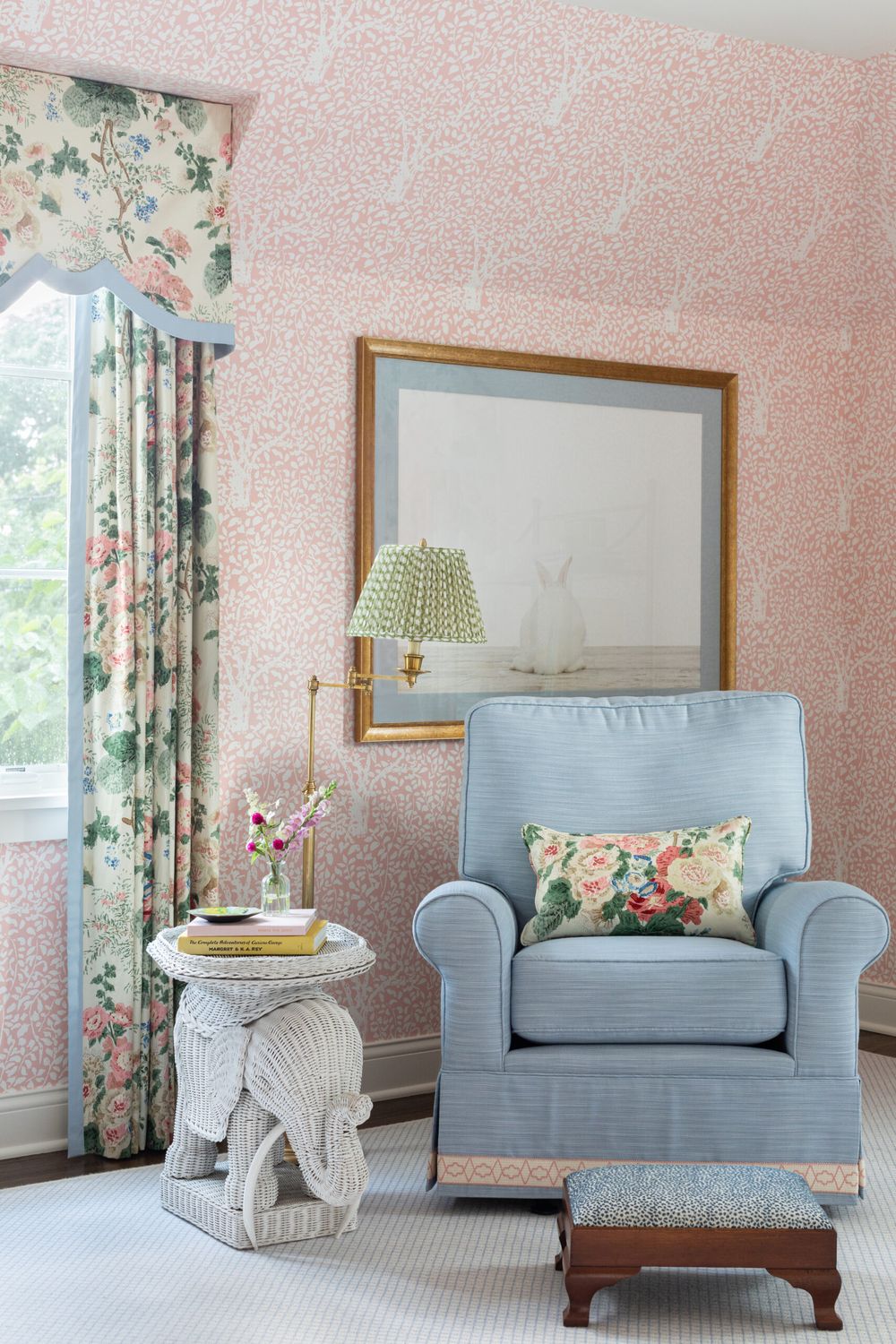 Classic Color Palettes
Soft pastels, muted tones, and earthy colors are often preferred in Grandmillennial decor. These color schemes create a sense of serenity and a timeless appeal. Additionally, pops of vibrant colors can be introduced through accents like throw pillows or artwork.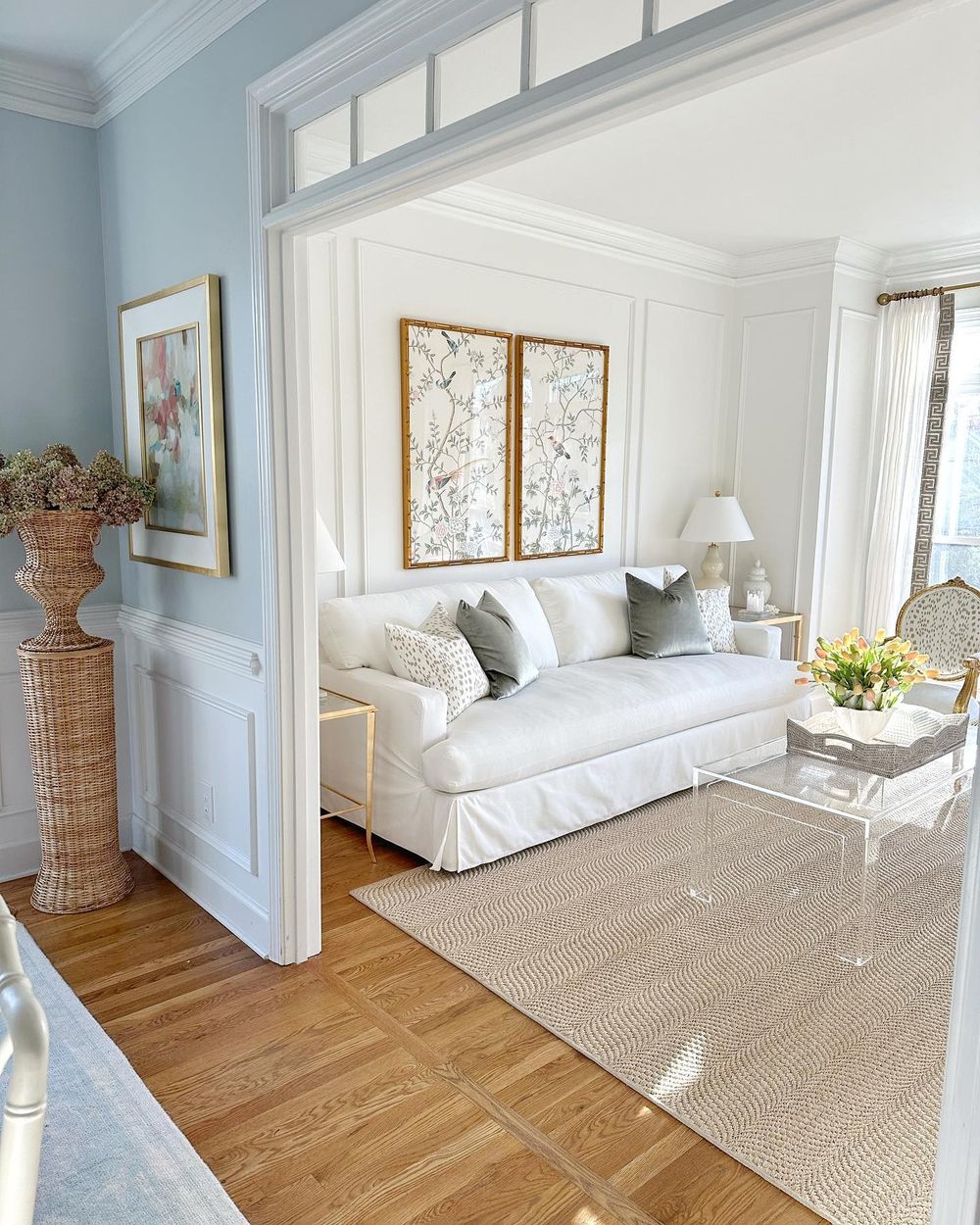 Wicker Accents
Wicker decorative accents, such as urns and pedestals, are often found in Grandmillennial style homes. This adds a touch of coastal chic style to the space.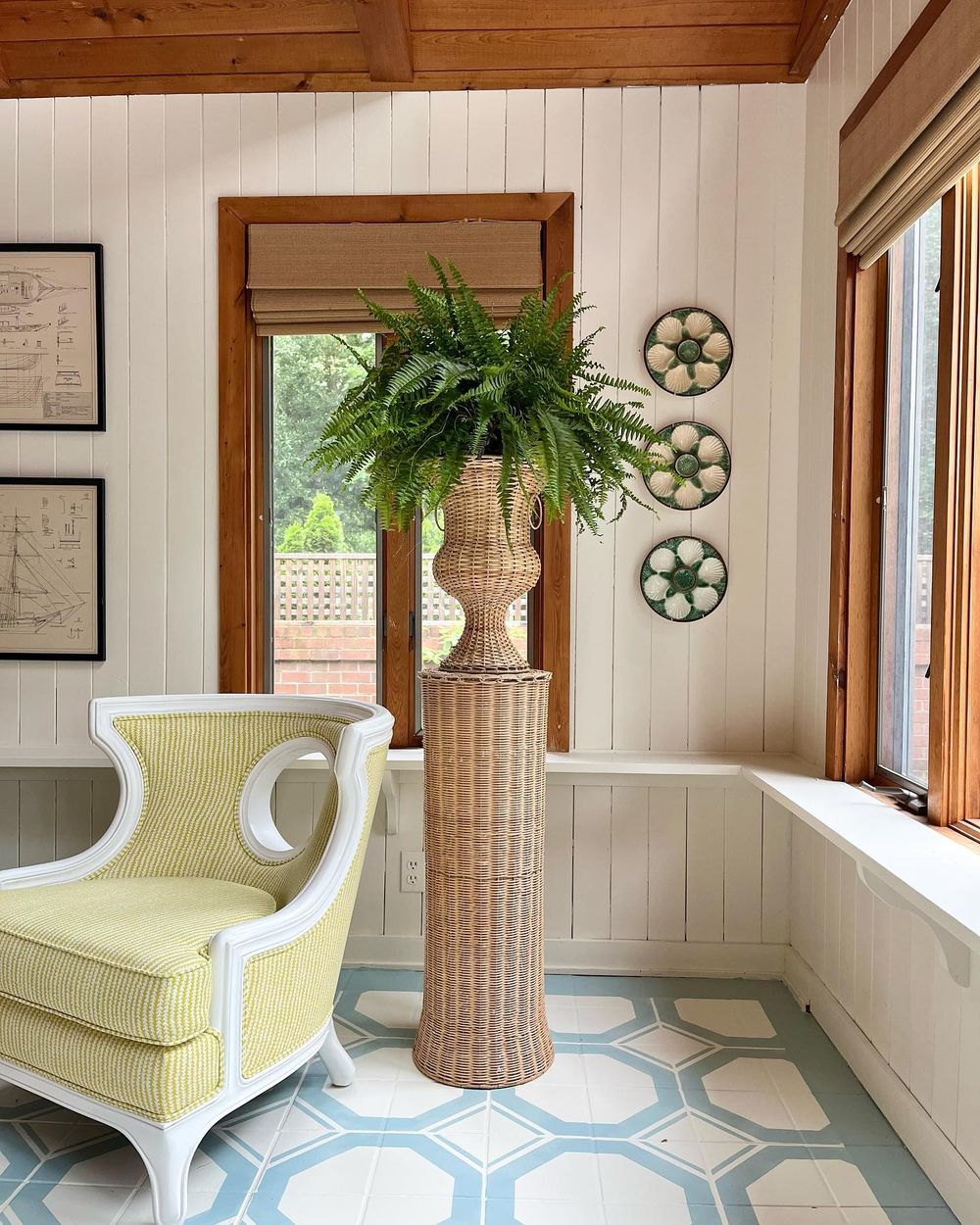 Traditional Monochrome
A nod to traditional style decor, the monochrome look is often present in Grandmillennial style houses. This is when you decorate a room using different shades of the same color. Here is an example of a Grandmillennial green living room design featuring both modern and traditional elements.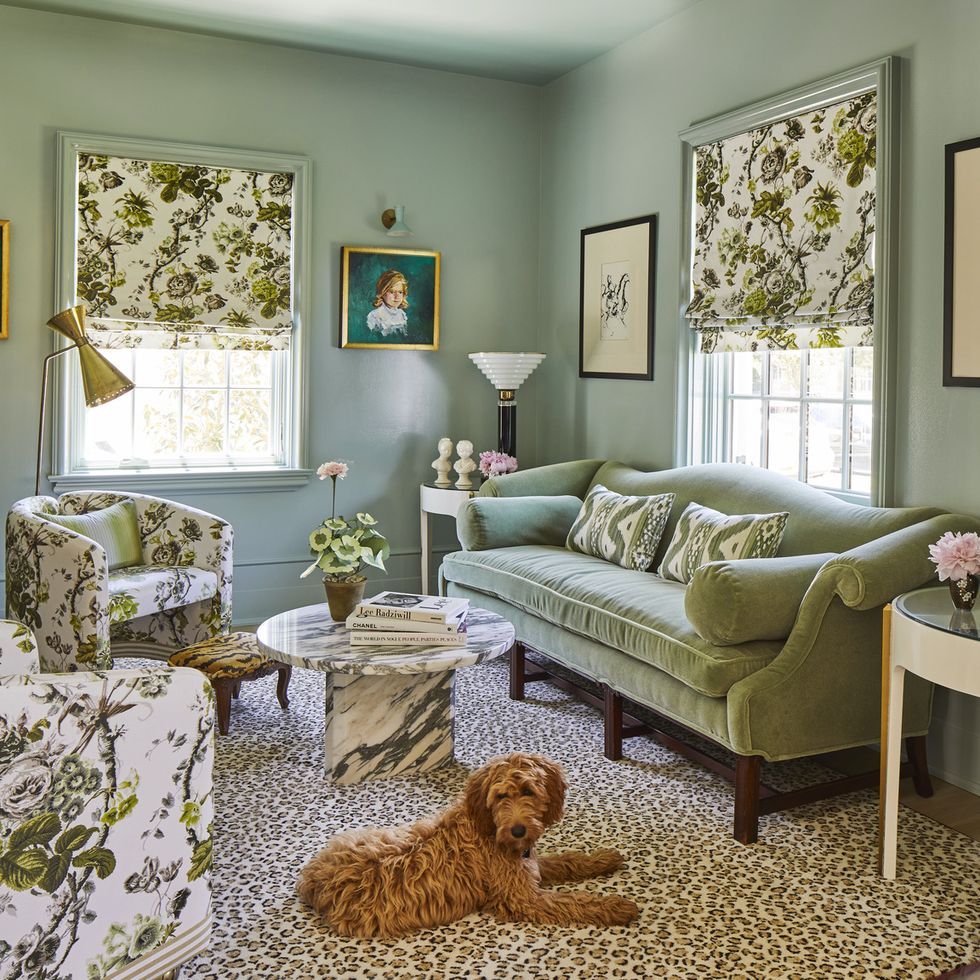 Layered Textures
Texture plays a significant role in Grandmillennial decor. Mixing different textures, such as velvet, lace, silk, or natural fibers like jute and linen, adds depth and visual interest to the space. This can be achieved through upholstery choices, rugs, curtains, or even decorative accessories.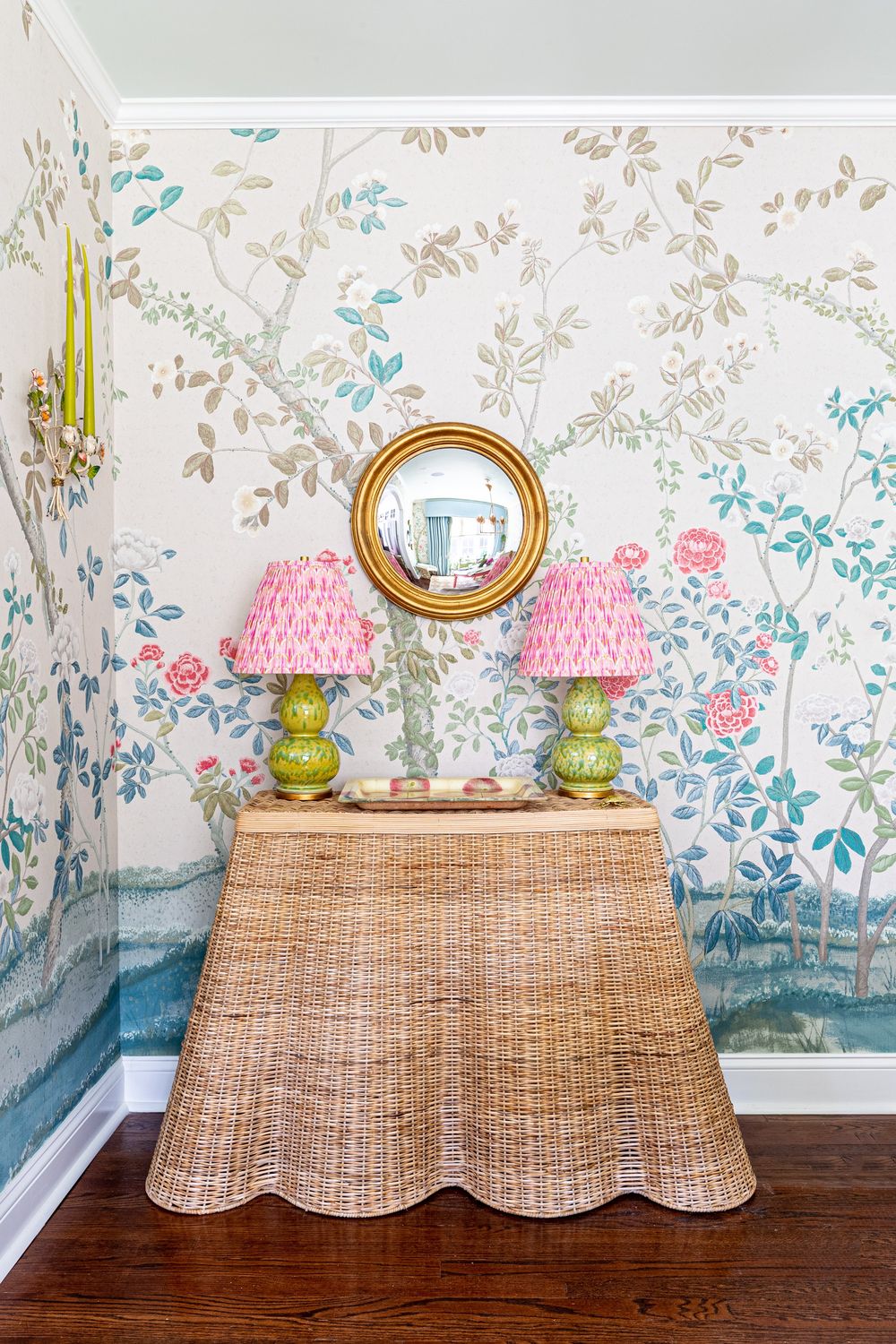 Grandmillennial decor is a design trend that embraces the beauty of the past while infusing it with contemporary elements. It creates spaces that feel nostalgic, comfortable, and thoughtfully curated, reflecting a love for tradition and craftsmanship while still embracing a modern lifestyle.