Glam coffee tables come in many shapes, sizes and materials. If you are going for the Hollywood Glamorous look in your home, then you'll certainly need a chic coffee table to go in your living room. Glamorous furniture tends to be modern, upscale, and shiny. Of course, we're going to help you find some glam pieces for a lot less money than most people would pay!
Glam Coffee Tables
Here is our selection of beautiful glamorous coffee tables for your living room. You'll find coffee tables in glam colors like black, gold, and silver. Metallics are a huge trend in glam decor. Metals like gold, brass, silver, chrome, and nickel are often found in glam furniture frames. For surface materials, you'll often see glass or white marble. Mirrored furniture is another great idea for glam furniture. Lastly, if you prefer a more classic glam style, then consider a tufted ottoman like the ones we've linked below.

Here is a gorgeous black and gold coffee table!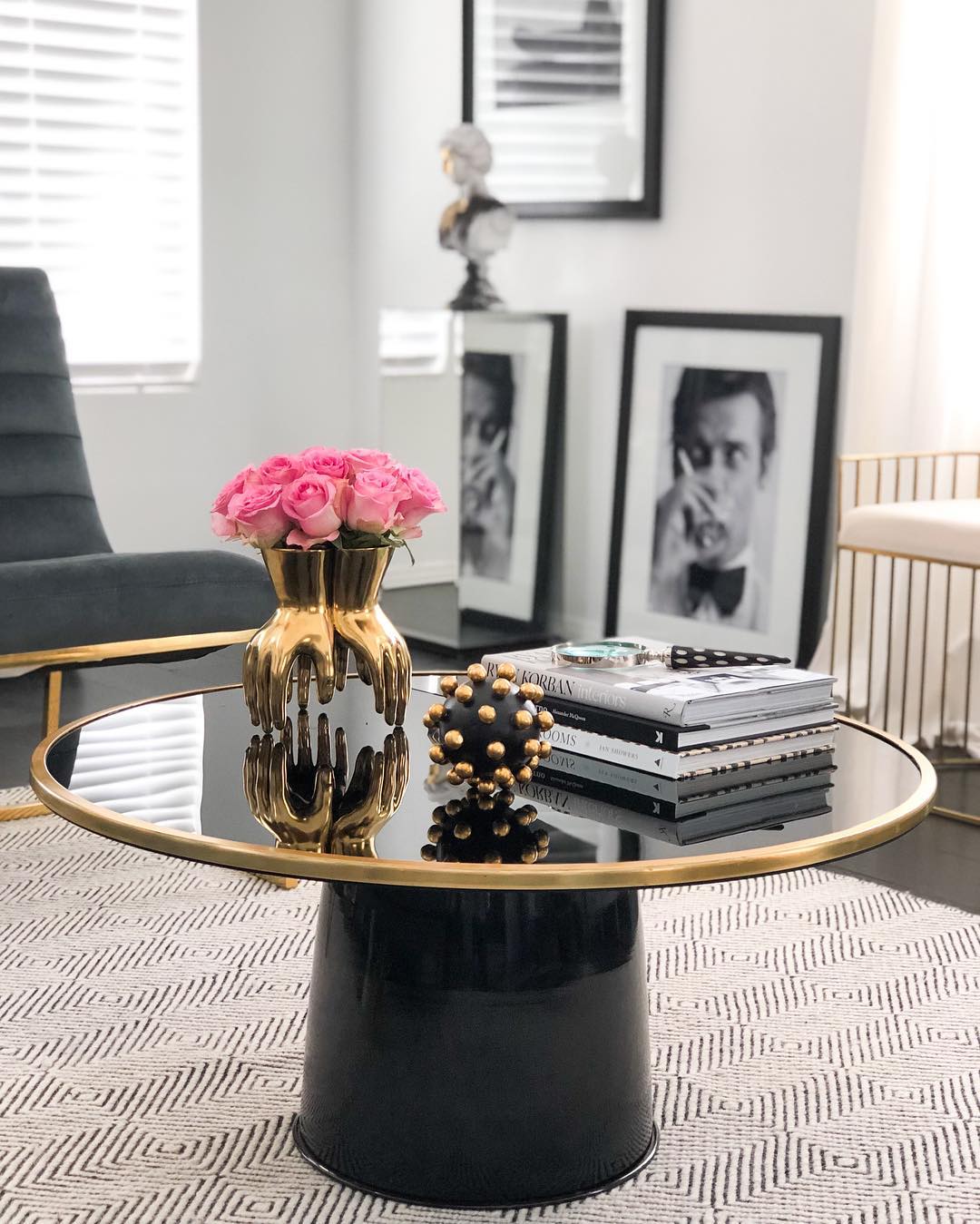 These glamorous coffee tables from Amazon offer an affordable way to get the glam look in your living room!
More Glam Decor Ideas
We hope to inspire you by sharing even more glam decor ideas below! Check out some of our favorite glamorous decorating posts: