When I think of mirrored nightstands, I think of glamorous Hollywood star homes. In fact, mirrored furniture in general just oozes glamour and sophistication! There's something intriguing about a mirrored surface which reflects light and brightens up the whole space.
Mirrored Nightstands
A mirrored nightstand is without a doubt a piece of furniture that I would consider essential in the design of my bedroom. While a high-quality piece can run you several thousand dollars, there are plenty of affordable options for a mirrored nightstand in the low hundreds. Mirrored nightstands are great for a variety of bedrooms since they can easily blend into existing decor styles. Whatever you place on top of your nightstand will be reflected beneath symmetrically, which is always pleasing to the eye.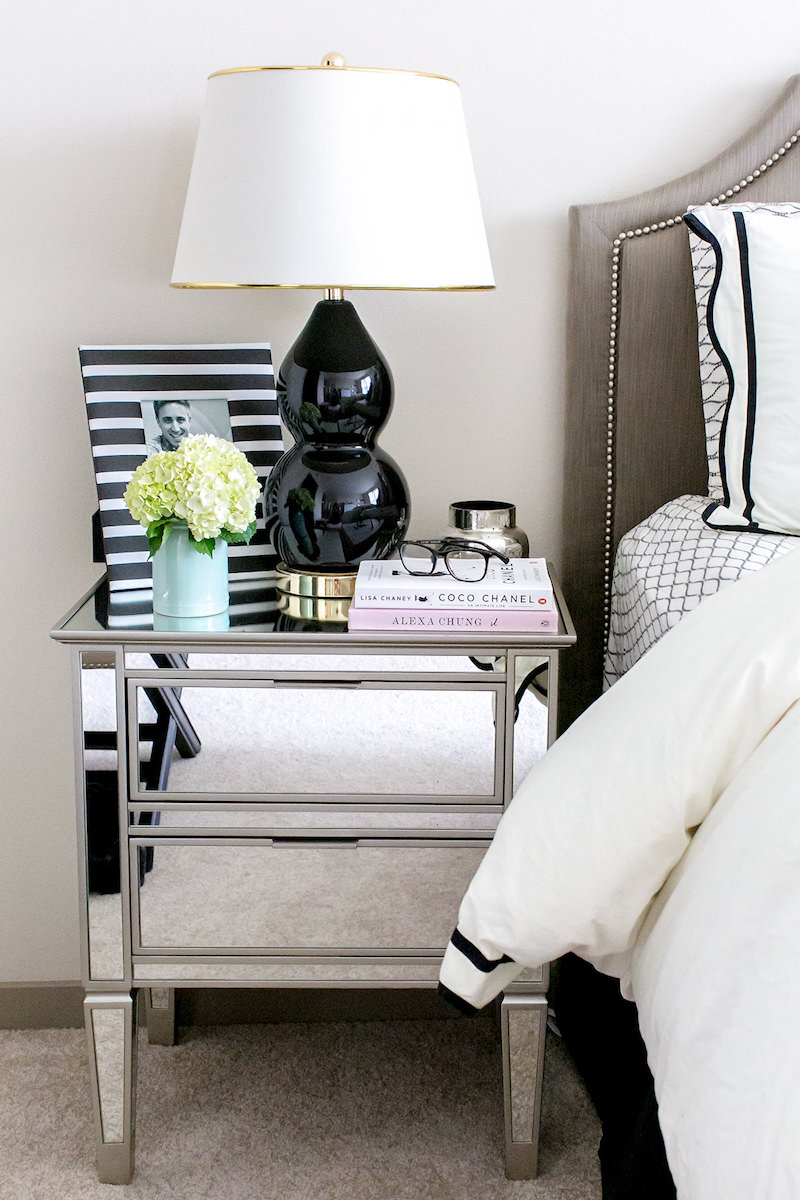 PS. I love this geometrical mirrored nightstand, for just over $100.
Here is our selection!

Do you have a mirrored nightstand in your home?
Mirrored Nightstand Inspiration
Here are a few gorgeous mirrored nightstands to help inspire you when it comes to styling this classic piece of furniture.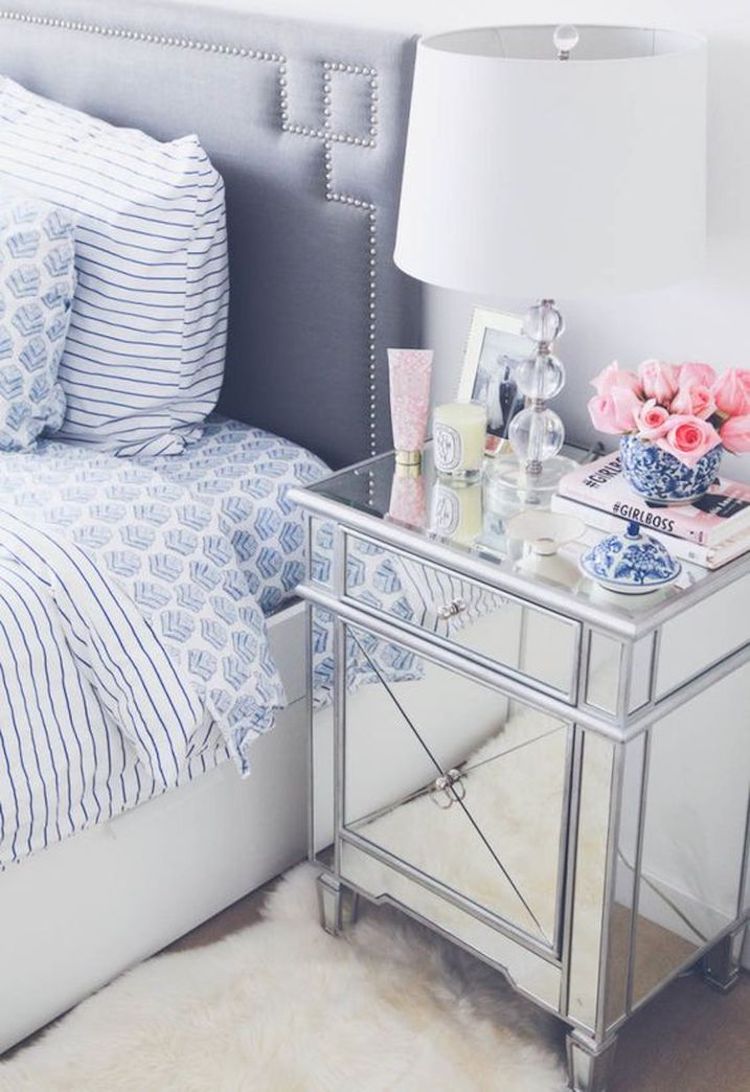 If you love glam decor, then be sure to check out our related articles!
Happy decorating!