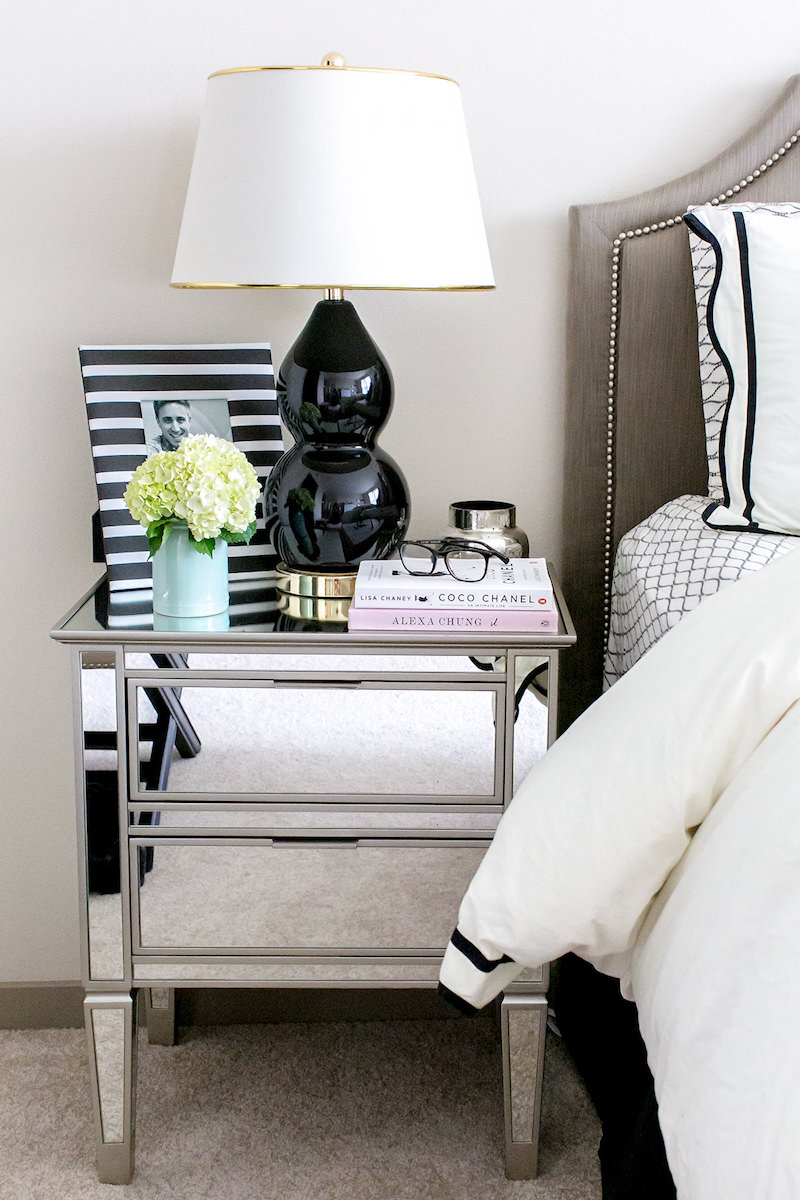 Nichole Ciotti
When I think of mirrored nightstands, I think of glamorous Hollywood star homes. In fact, mirrored furniture in general just gives oozes in glamour and sophistication!
A mirrored nightstand is without a doubt a piece of furniture that I would consider essential in the design of my bedroom. While a high quality piece can run you several thousand dollars, there are plenty of affordable options for a mirrored nightstand in the low hundreds.
ps. I love this geometrical mirrored nightstand, for just over $100.
Mirrored nightstands are great for many bedrooms too since they can easily blend into existing decor schemes.
Do you have a mirrored nightstand in your home?

Mirrored Nightstand Inspiration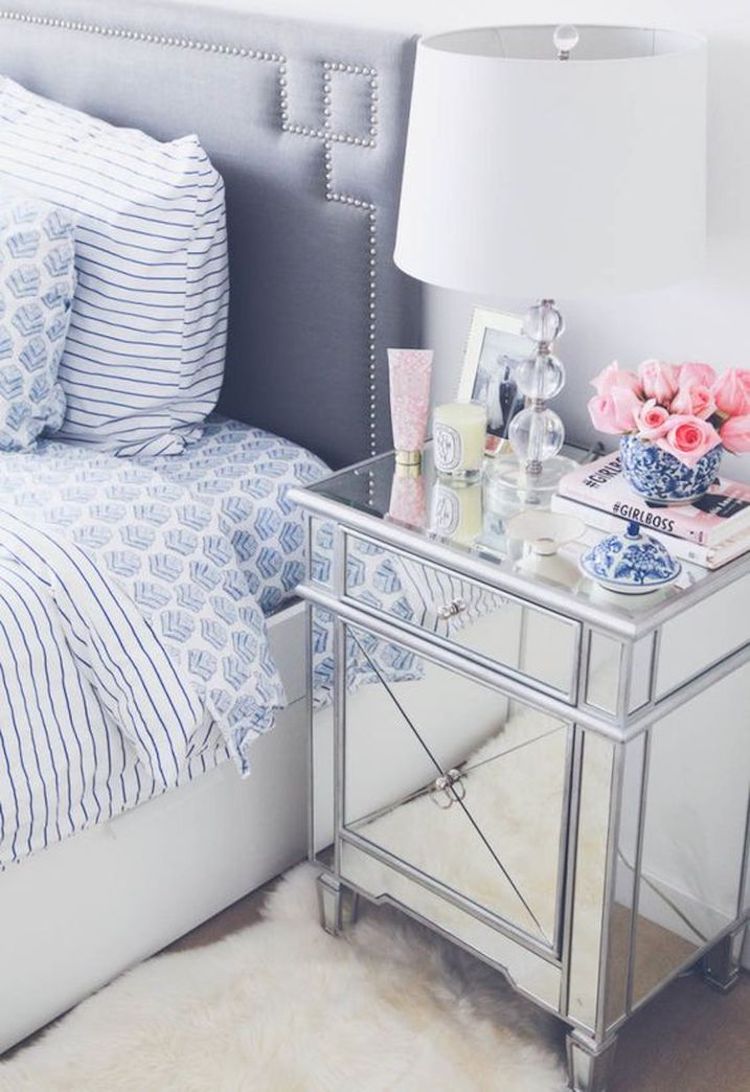 Design by Shelby Girard / Image via Lemon Stripes