Ready to see the most inspiring tropical dining room decor ideas? These beautiful dining rooms look like they belong in exotic places from Bali to Cuba to Palm Springs. If you love rattan furniture, fiddle-leaf trees, pineapple motifs, and bamboo decorations, then tropical interior design might be right for your home.
Tropical Dining Room Ideas
When it comes to the dining room, the key is to make sure everyone can eat comfortably while maintaining your interior design aesthetic.
You'll need a tropical dining table, some rattan or bamboo dining chairs, and a good source of lighting. Beyond that, you can decorate with an area rug, a table centerpiece, a buffet for silverware, and even a bar cart for serving drinks.
Here are a few beautiful tropical dining room decor ideas to inspire you!
Tropical Dining Room Furniture and Decorations
Here are a few ideas for tropical furniture and decorations you can buy for your tropical dining room.
Check out the best tropical dining chairs too!
Bright Whites
Make your space bright and airy by using white on the furniture, floor, and walls of the room. This will create a bright and airy atmosphere in your dining room. It's perfect for enjoying tropical home-cooked meals!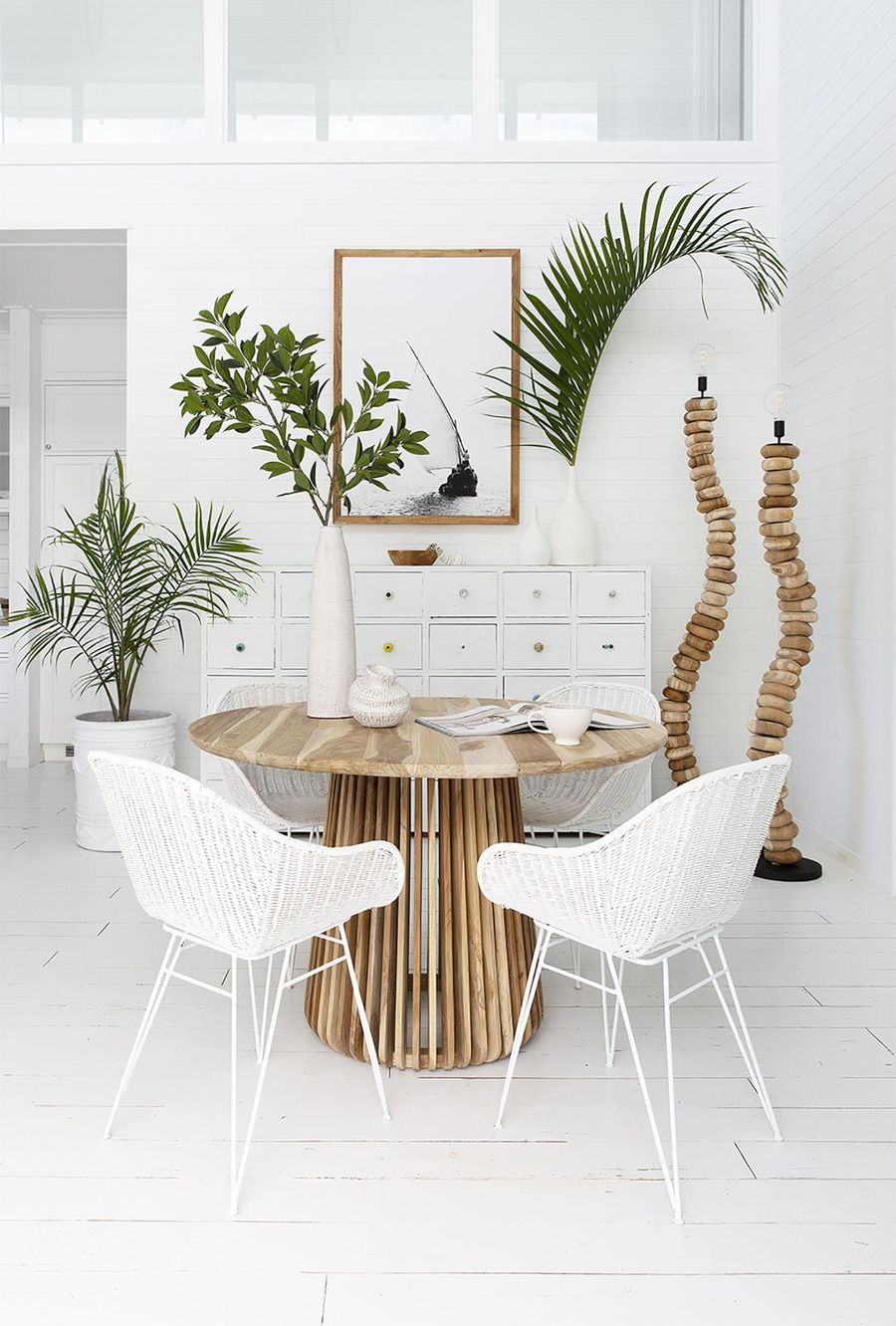 Mango Wood Dining Table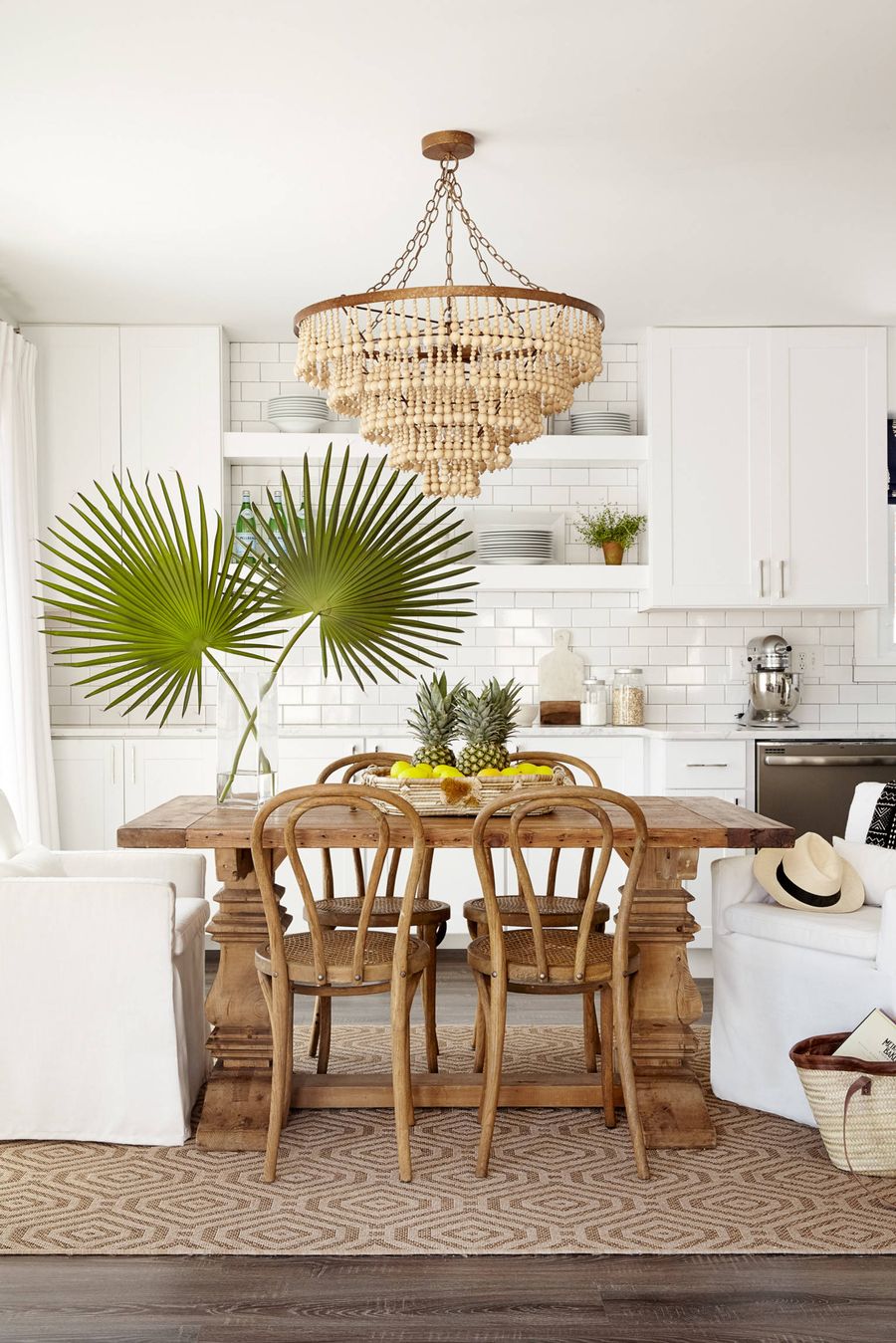 White Slipcover Dining Chairs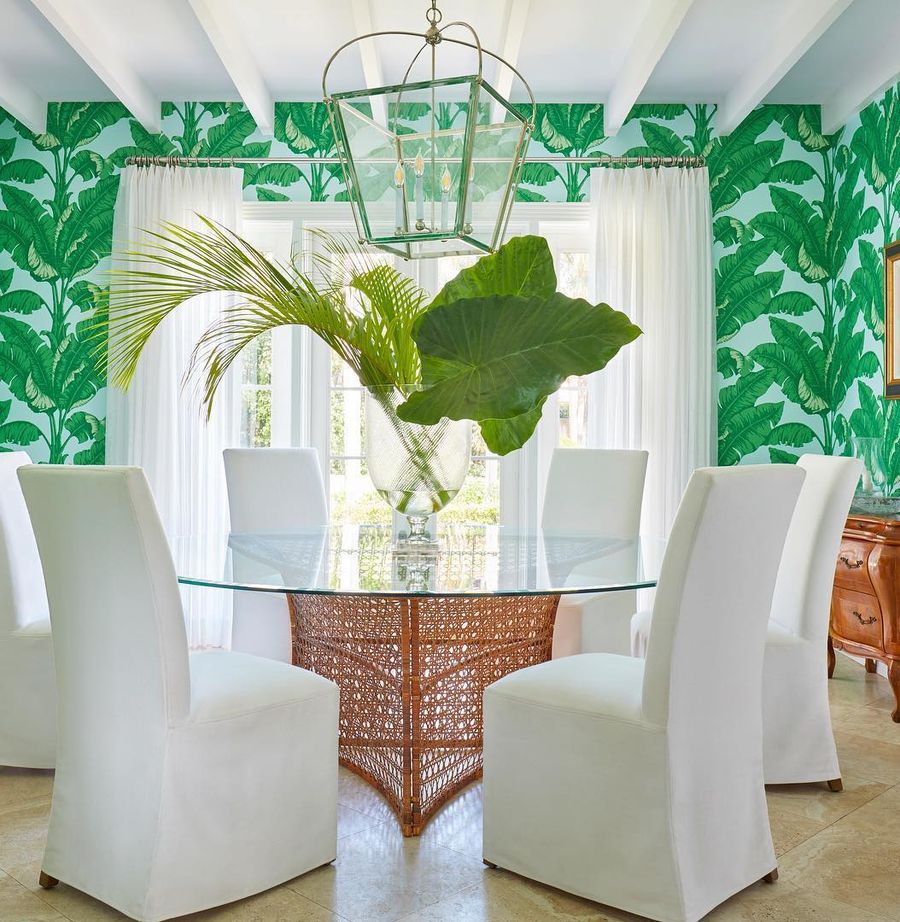 Minimalism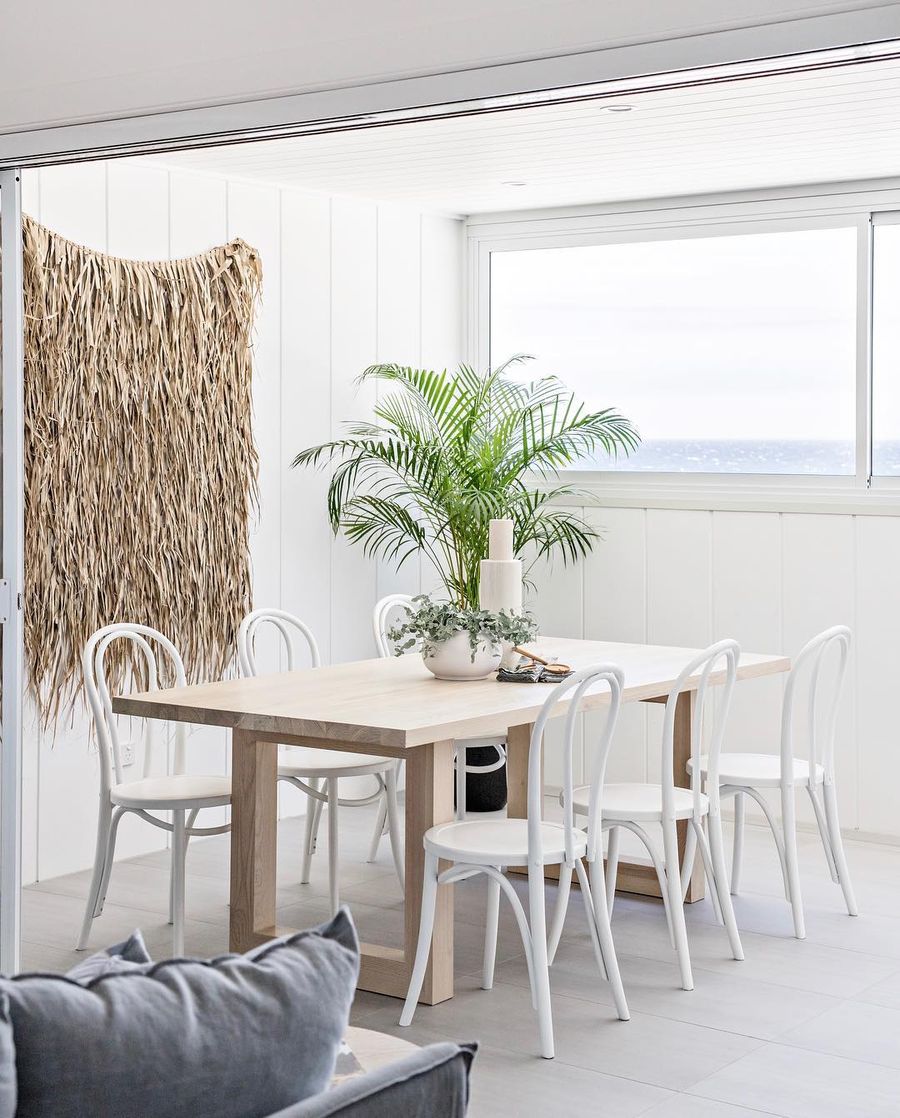 Beaded Chandelier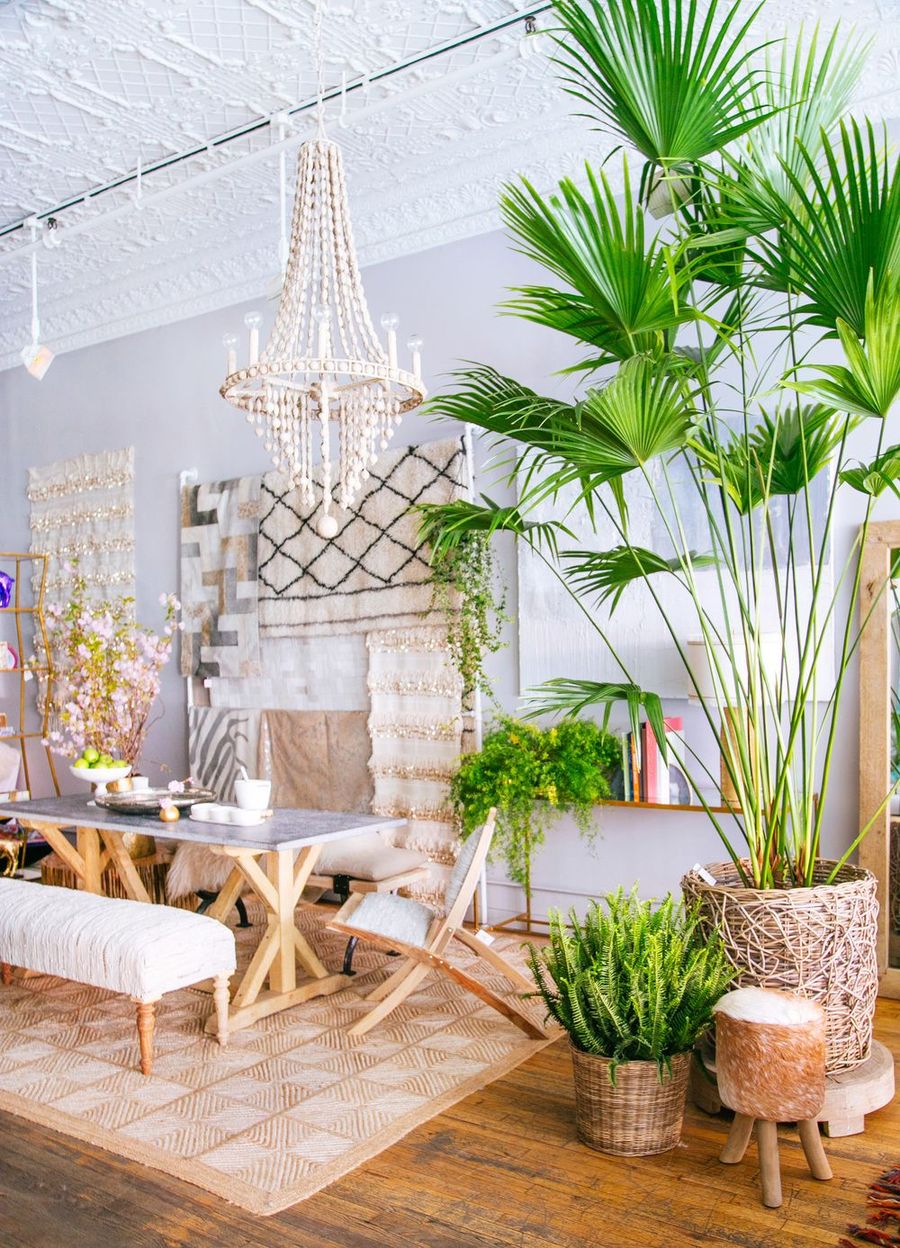 Pastel Blue Chairs and Abstract Art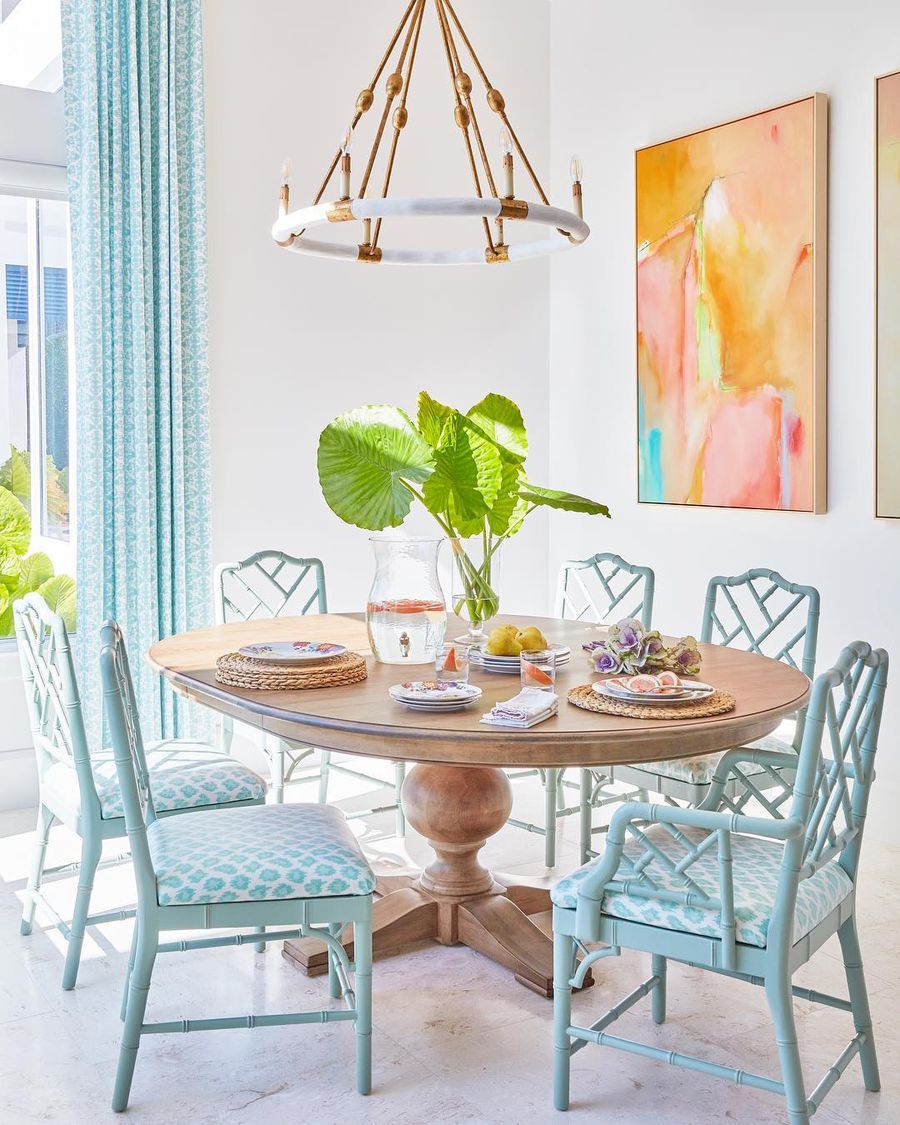 Turquoise Walls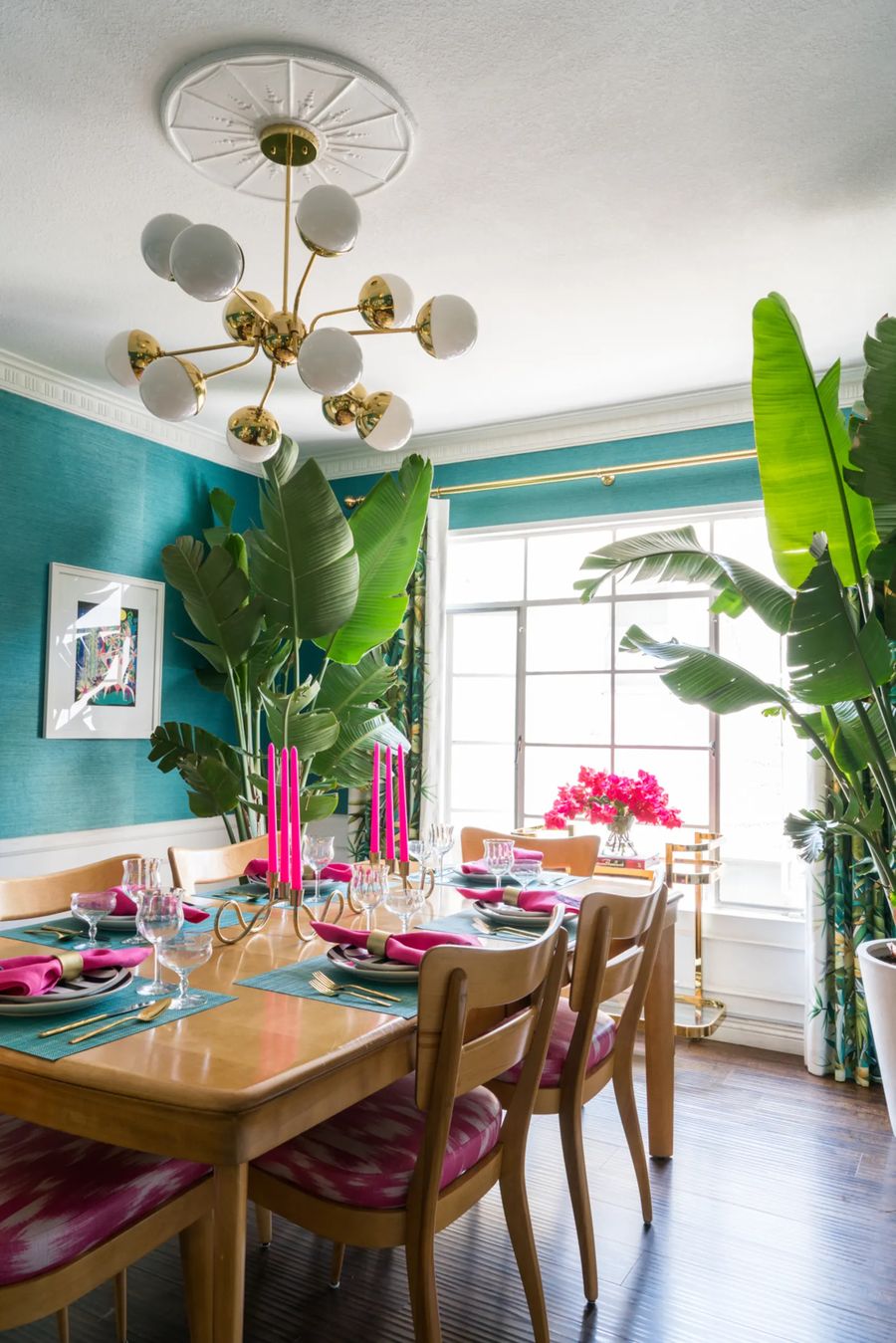 Blue Area Rug
An area rug can help define the dining room, especially if your your home has an open layout. Here, a blue area rug centers the dining table and chairs in this room.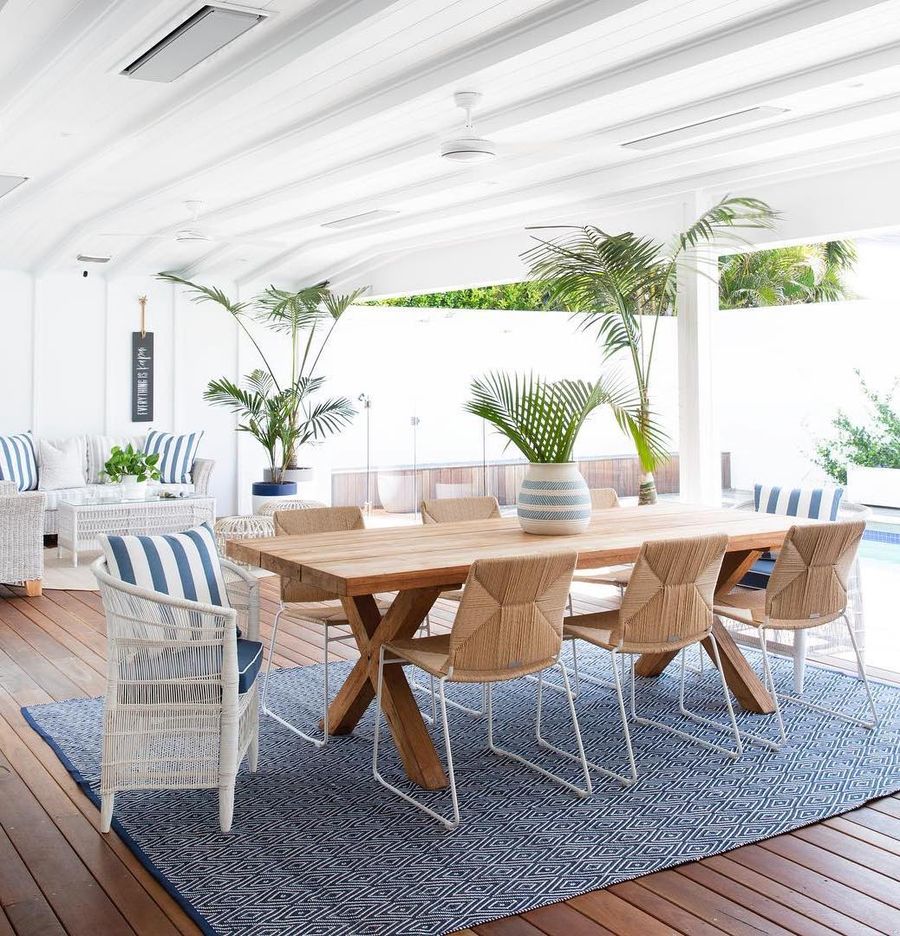 Banana Leaf Centerpiece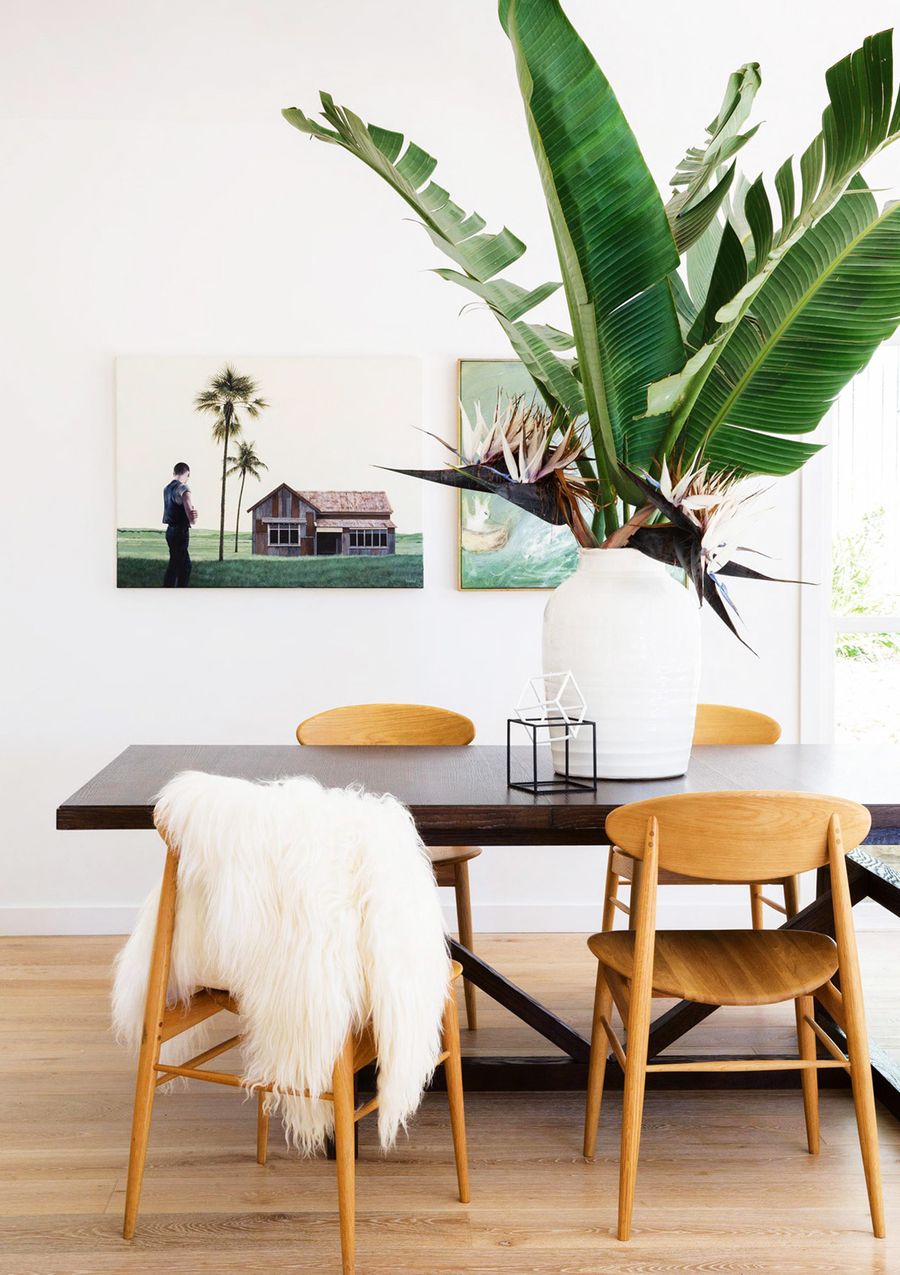 I hope this post inspired you as you go about designing your dream dining room. Getting the tropical vibe at home is very easy nowadays thanks to the many varieties of decorations available from retailers like Wayfair and Pottery Barn. Mango wood tables, rattan dining chairs, and indoor house plants are three great ideas for a tropical dining room design.
More Tropical Decor Ideas
If you want to browse some of our other tropical furniture, room design, and decorations guides, then please read some of our recent posts on this topic here:
Happy curating!