*This post has been kindly sponsored by Walmart*
One of my absolute favorite decorating styles is the tropical decor style. From palm trees to exotic birds, I love so many motifs about tropical climate-inspired interior design.
If you want to get this look affordably, then I recommend checking out the Wow&Now section of Walmart, where you can find a wide selection of decor, kitchen, bath, storage, arts, and home products at very affordable prices!
Walmart Home is always a reliable place to shop for home furniture essentials, but sometimes you just want some decorations that are a bit more fun and carefree!
The Wow&Now section is full of trendy pieces you can buy to give your home a cute refresh without breaking the bank. Starting tomorrow July 19 in select stores (and right now online) you can shop this selection of fun and charming pieces for the home!! They are all very instagrammable if you ask me.
Prices for these pieces are LOW so you can buy worry-free and even treat yourself to some impulse shopping. Grab what you want fast as once items are gone, they won't be restocked!
Tropical Oasis Decor Tips
I found so many cute tropical decorations and I wanted to share the best ones with you guys here today! These are my best tips for creating a tropical oasis at home affordably!
Plants, plants, plants
Tropical decorating is all about having real live plants. From majestic palms to monstera (aka the Swiss cheese plant), plants that are typically found in the Caribbean and other warm climates are the perfect way to create a tropical interior design.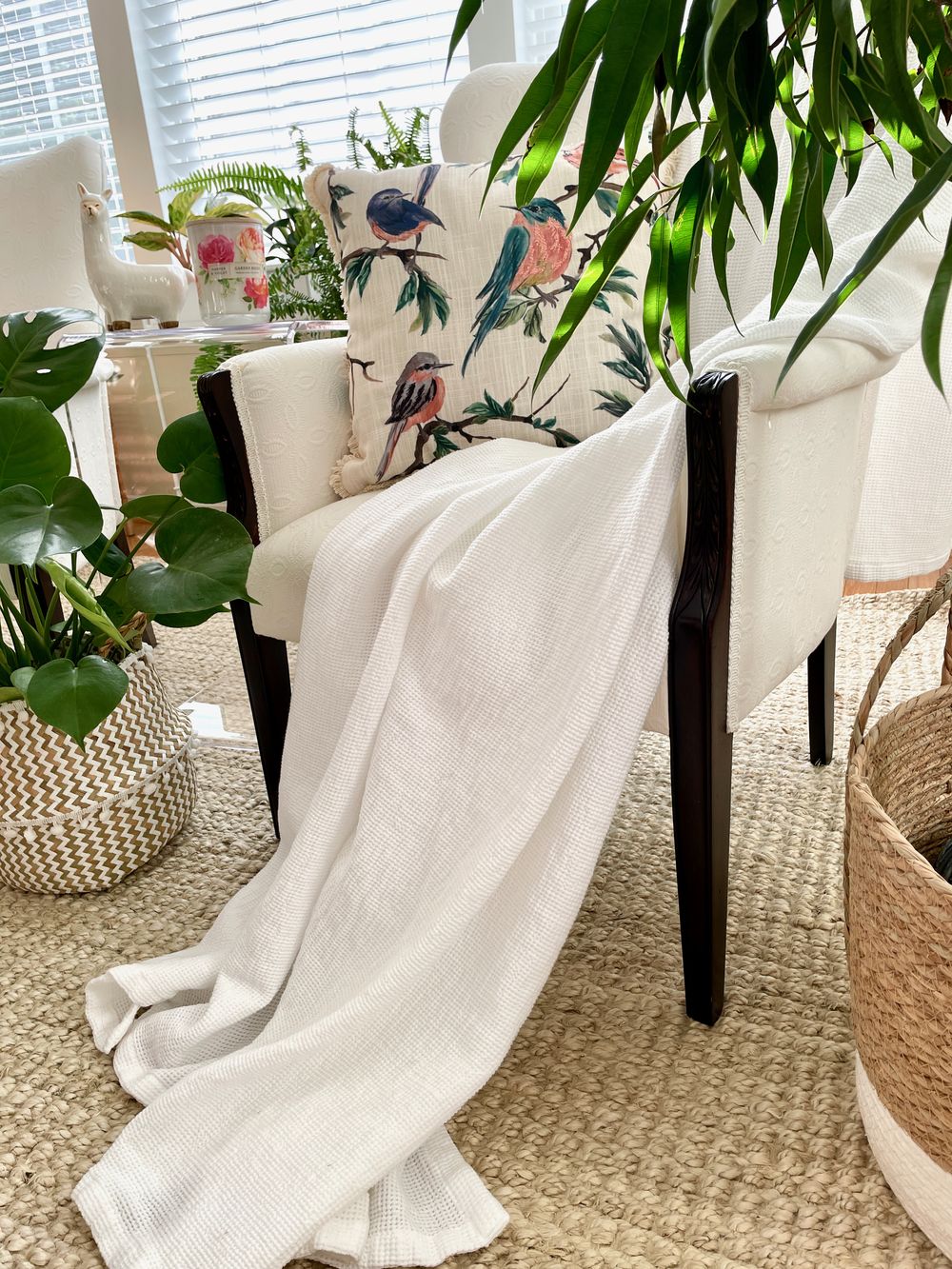 Flowery Scents
Pick up an affordable candle to give your home a fresh, tropical scent. I found this beautiful two-wick Garden Roses premium floral candle from Walmart to make my home smell divine!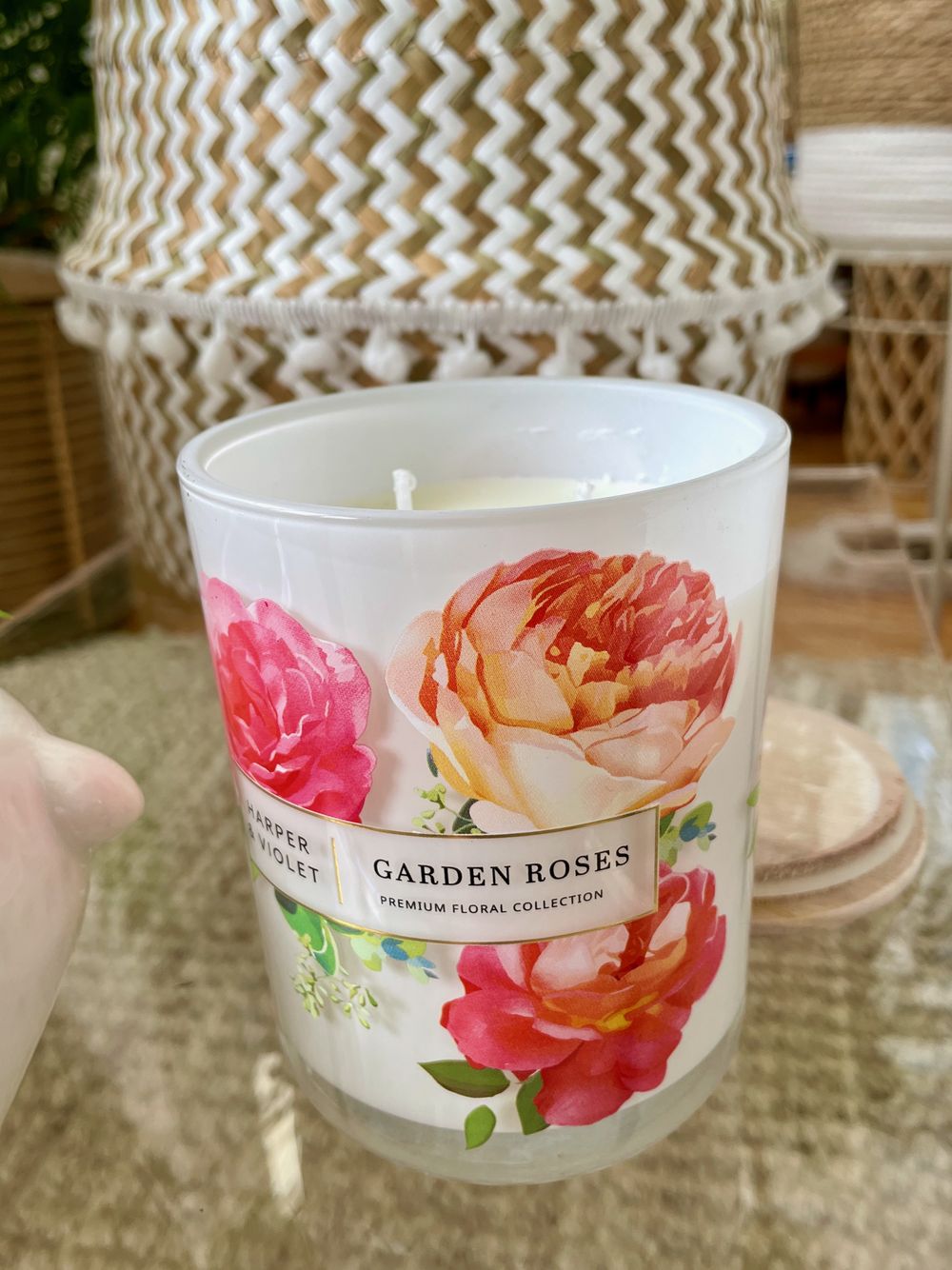 Pillows with Nature Motifs
As I always say, throw pillows are one of the easiest and most affordable ways to give your living room or bedroom an updated look! This colorful tropical bird throw pillow was the perfect accessory for the accent chair in my living room!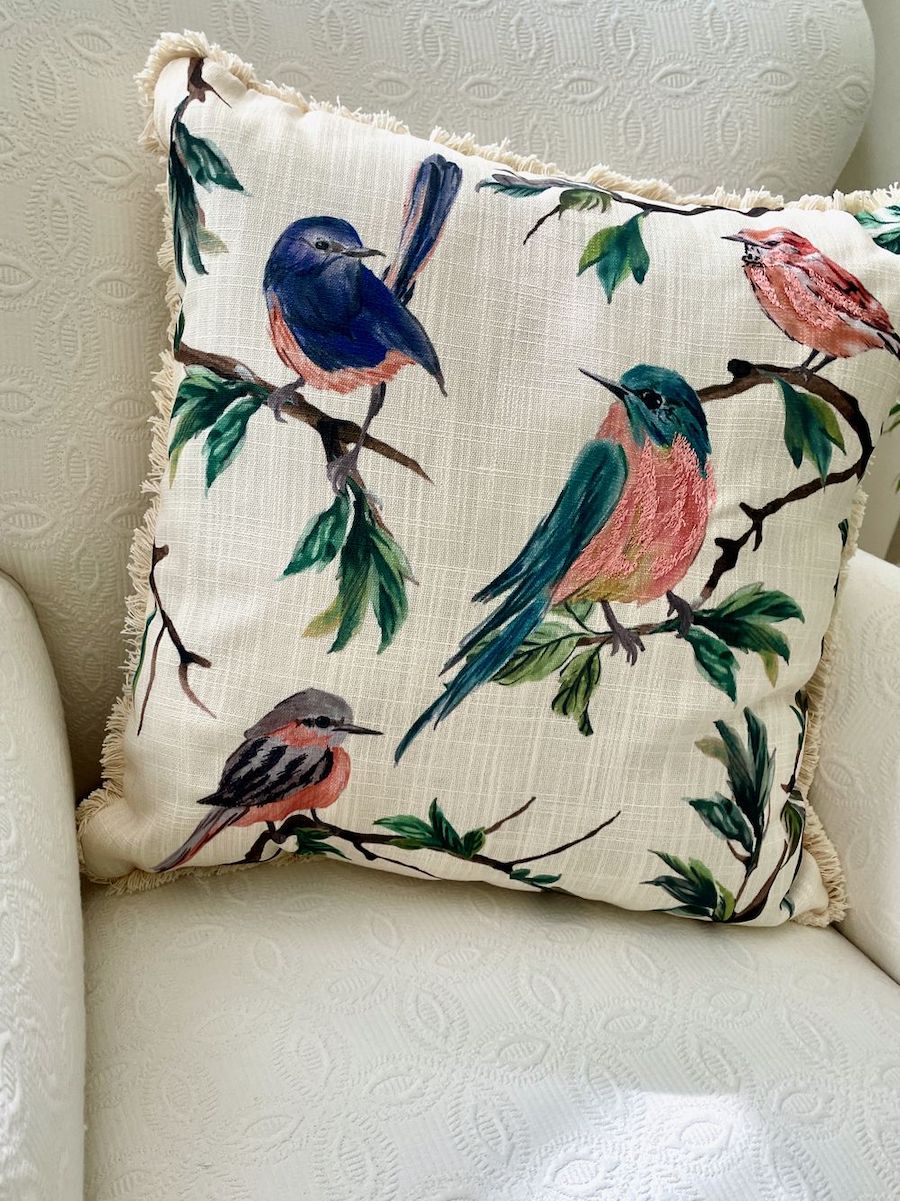 Jute Baskets
When it comes to tropical home decorating, you can never have too many jute and straw baskets! These come in many sizes and are perfect for holding your indoor house plants, throw blankets, books, and more!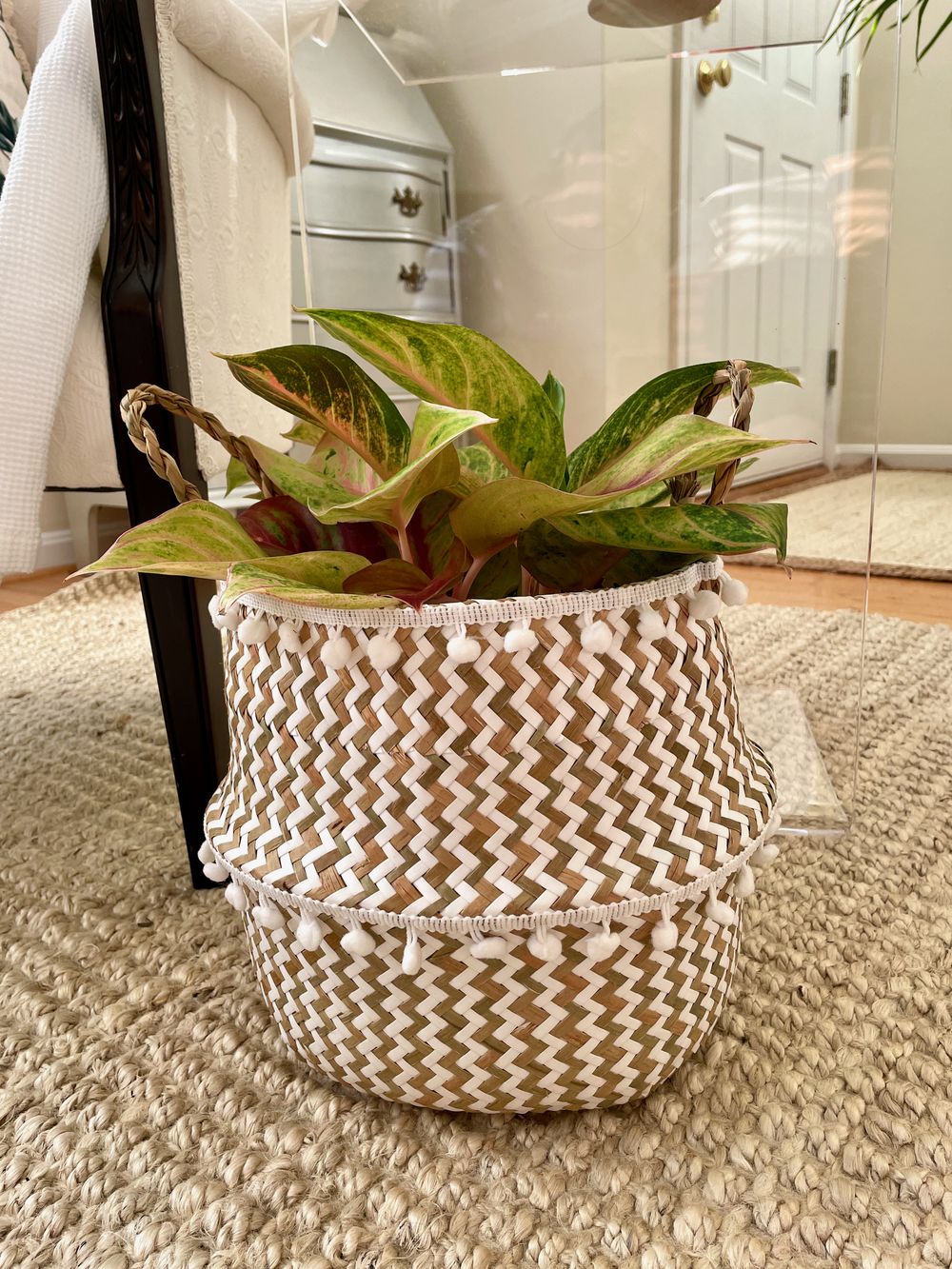 Light-Colored Palette
Keep your overall interior color palette light and airy! This white throw blanket from Walmart helps reflect the sunlight throughout the room!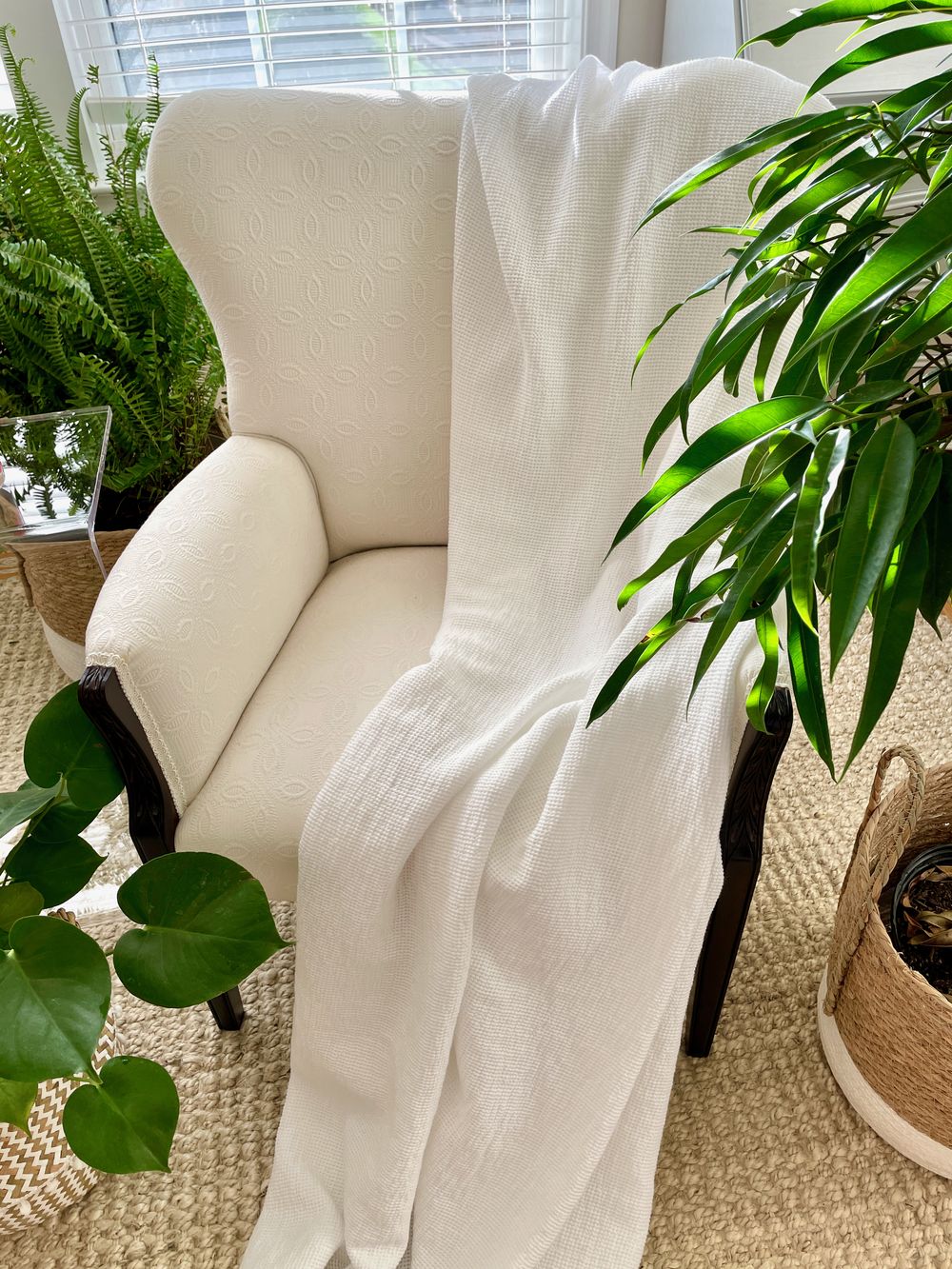 I hope you guys enjoyed this post on how to decorate a tropical oasis at home!