If you live in Palm Beach, Florida, or just appreciate the coastal Florida aesthetic, here is the best guide for how to decorate a Palm Beach living room!
Palm Beach interior design style in the living room is often characterized by a blend of classic and contemporary elements that create an elegant and timeless look.
Here are some of the key features of this style.
Fringed Sofa
Fringed sofas are a fun type of sofa that features a decorative fringe along the bottom edge. Palm Beach is known for its luxurious and sophisticated design aesthetic, which often features high-end furnishings, rich fabrics, and ornate details.
The Palm Beach style often features luxurious fabrics and textures, such as silk, linen, and velvet. These materials help create a sense of opulence and sophistication.
Pink and Green Color Palette
The color combination of pink and green is often associated with Palm Beach and other areas with a preppy, upscale design aesthetic. The popularity of this color pairing in Palm Beach can be traced back to the 1960s and 1970s when the Lilly Pulitzer brand became popular in the area.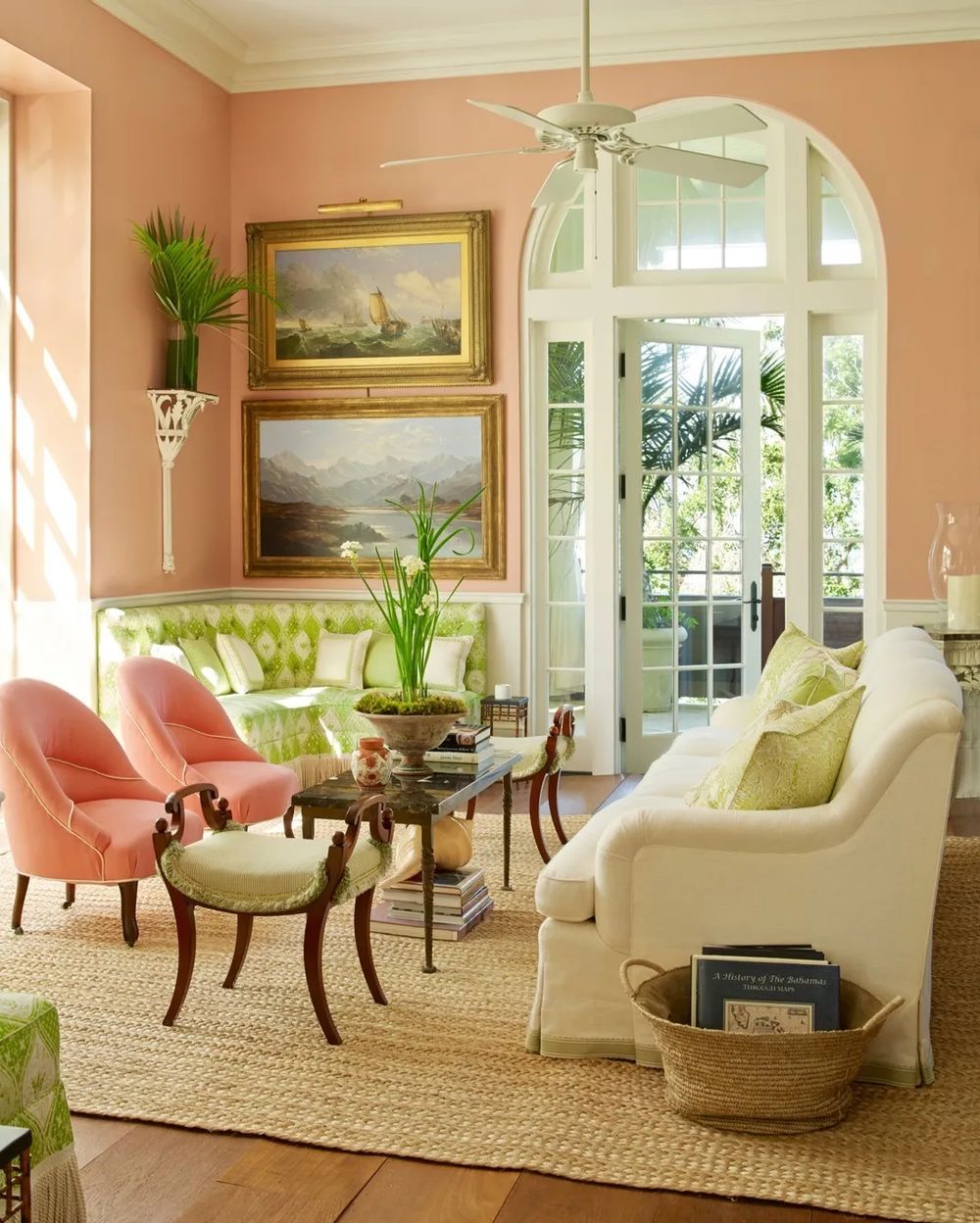 Lattice Walls
Lattice walls are decorative structures made of thin strips of wood or other materials arranged in a crisscross or diamond pattern to create a lattice effect. These are often found in Palm Beach and in Florida!
Window treatments in a Palm Beach living room are often light and airy, with sheer or semi-sheer fabrics like linen that allow natural light to filter through. This helps create a sense of openness and brightness in the room.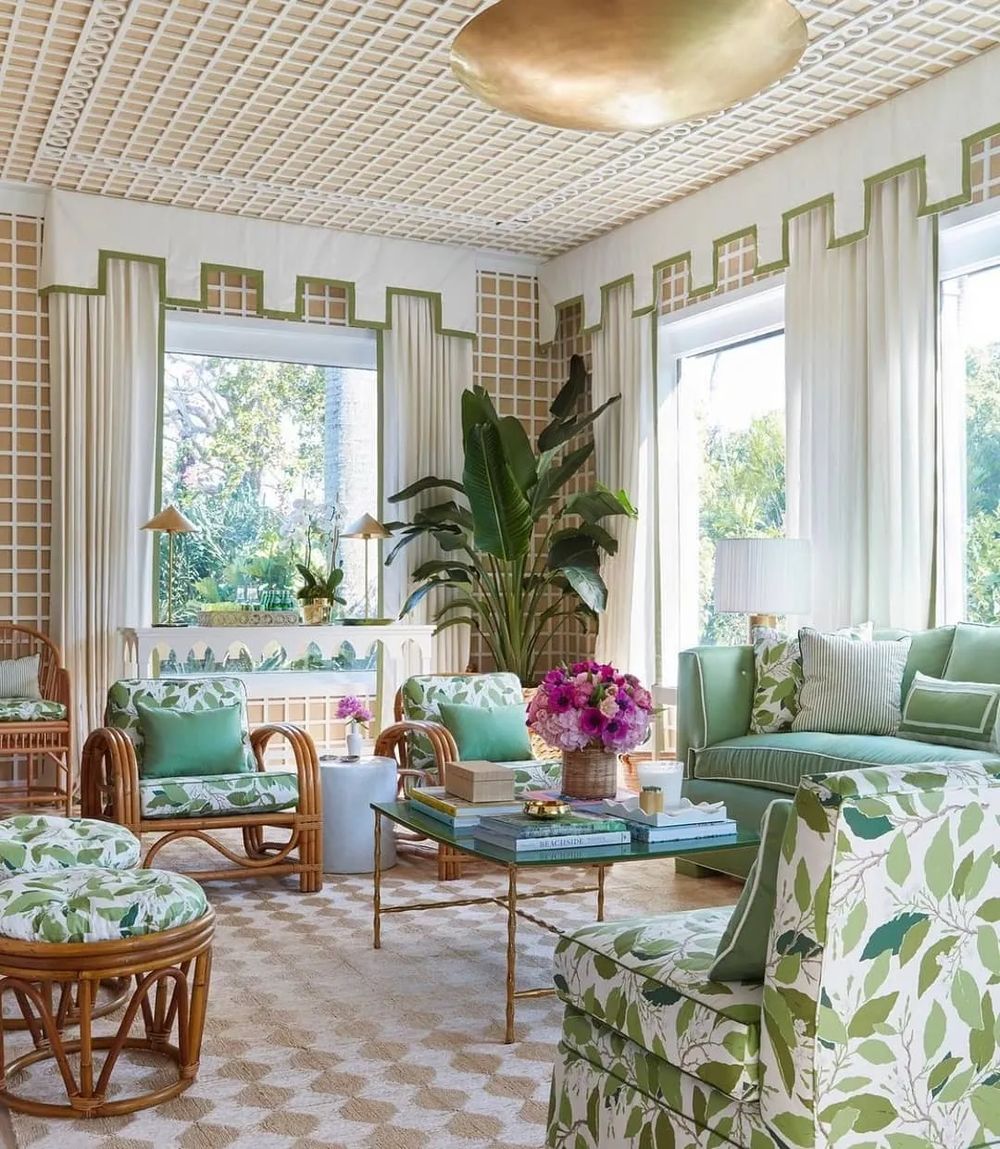 Corinthian Columns
Palm Beach homes always solve to show off their beautiful original architectural features like these Corinthian columns!
The Palm Beach style typically incorporates light, airy, and neutral colors like white, beige, and cream. These colors help create a serene and relaxing atmosphere in the living room.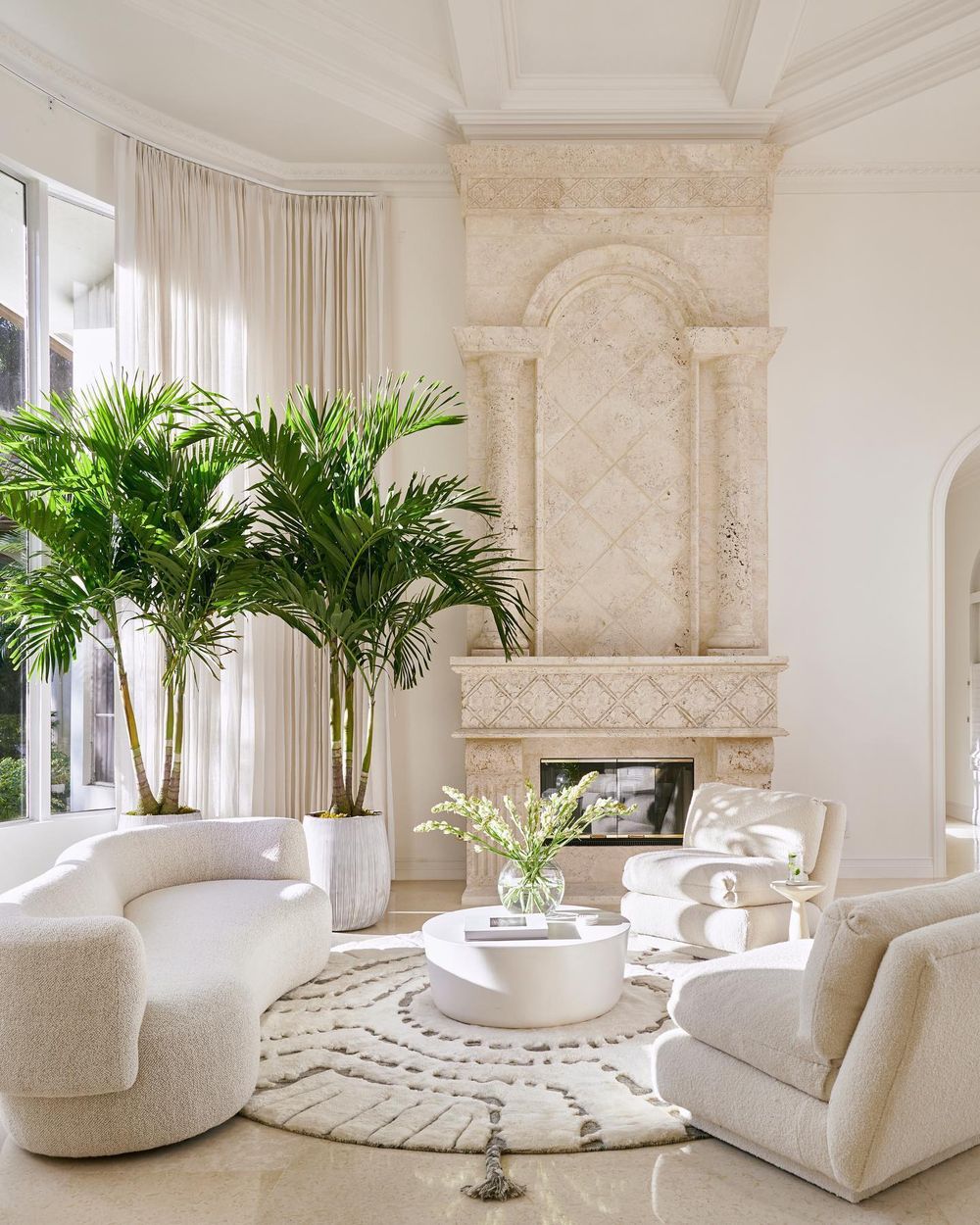 Rattan Furniture
The furniture in a Palm Beach living room is typically classic and elegant, with clean lines and simple shapes. Sofas and chairs are often upholstered in light-colored fabrics, and coffee tables and end tables are made of natural materials like wood, rattan, or bamboo.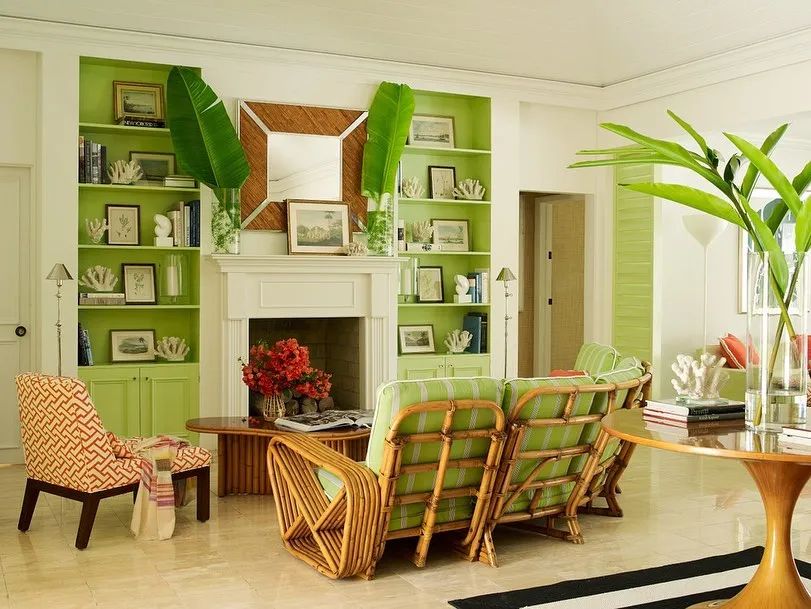 Decorative elements in a Palm Beach living room include classic artworks, such as oil paintings or watercolors, and floral arrangements or greenery. Accessories like lamps, mirrors, and decorative pillows are often chosen for their classic and elegant design.
Overall, the Palm Beach interior design style in the living room is elegant, refined, and classic, with a focus on creating a serene and sophisticated atmosphere.