Ready to redecorate? Ever since the "Jungalow" style began to grace our Instagram feeds, the tropical style has been having its moment. With summer in full swing, there is no better time to bring that jungle heat into your home.
Dreamy banana leaves, rich colors, golden pineapples, animal accents – decorating with the tropics is as layered as it is luxe. Like the variety in a tropical garden, there is no end to the whimsy and creativity this decor style invites.
From minimal accents to maximalist flair, paradise doesn't have to wait for your next vacation.
As anyone shopping for home accents knows, home decor can get expensive. The rise in popularity of tropical style comes with a hefty price tag for the look we've come to know and love. The good news? It is easy to bring the tropics home with tropical DIY decor. Tropical style is all about fun. Get creative with paper, paints, and crafting to bring on the tropical flavor!
Palm, banana, and monstera leaves are all characteristic of that tropical style. With some paint and paper, you can turn these leaves into art! To complete this project, you will need tropical leaves, watercolor paper, wax paper, and paint.
Some grocery stores carry tropical leaves in their floral departments. If you don't live where leaves are sold, silk alternatives can be purchased online at reasonable prices!
Watercolor paper, or any heavier white paper can be used for these tropical DIY decor projects. If the paper is too thin, it could warp from the wetness of the paint. While we want to bring the tropics indoors, we could maybe do without the humidity!
The tropical decorating style lends itself to a wide variety of color palettes. Golds, greens, rich teals, and vibrant fuchsias all can invoke that sultry feeling of the tropics. Once you have picked your color scheme, you are ready to get started!
Tropical Palm Leaves Garland
Flamingo Snow Globes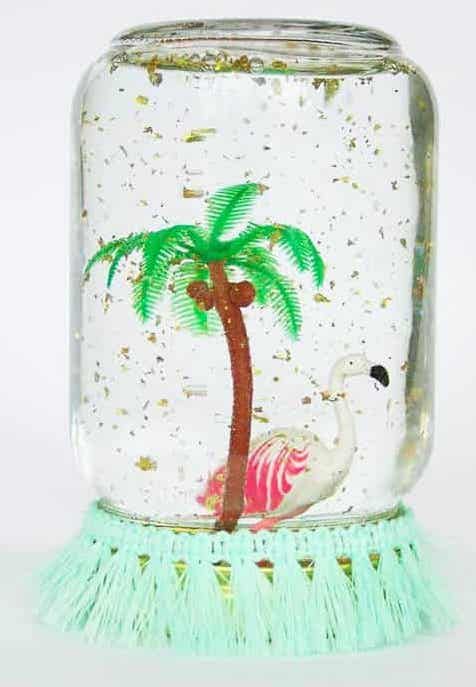 Flamingo Ring Toss Yard Game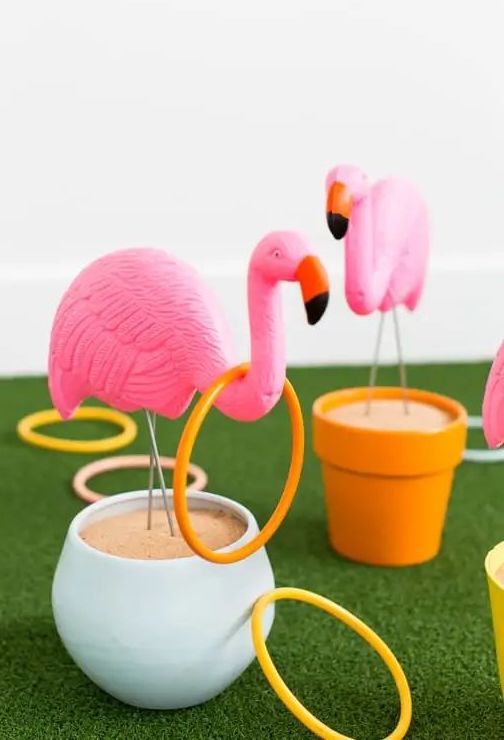 DIY Tropical Raffia Sunburst Mirror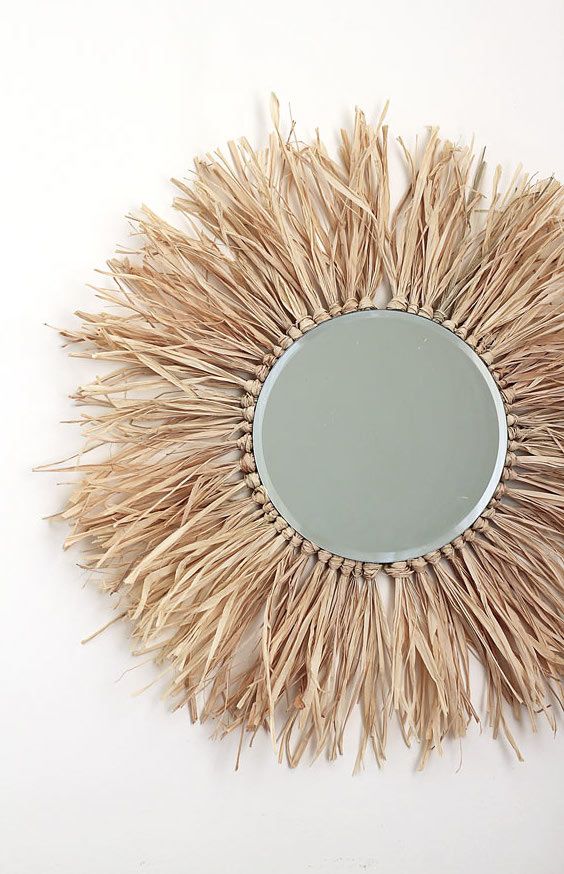 Tropical Garland DIY
DIY Tropical Cut-out Paper Leaves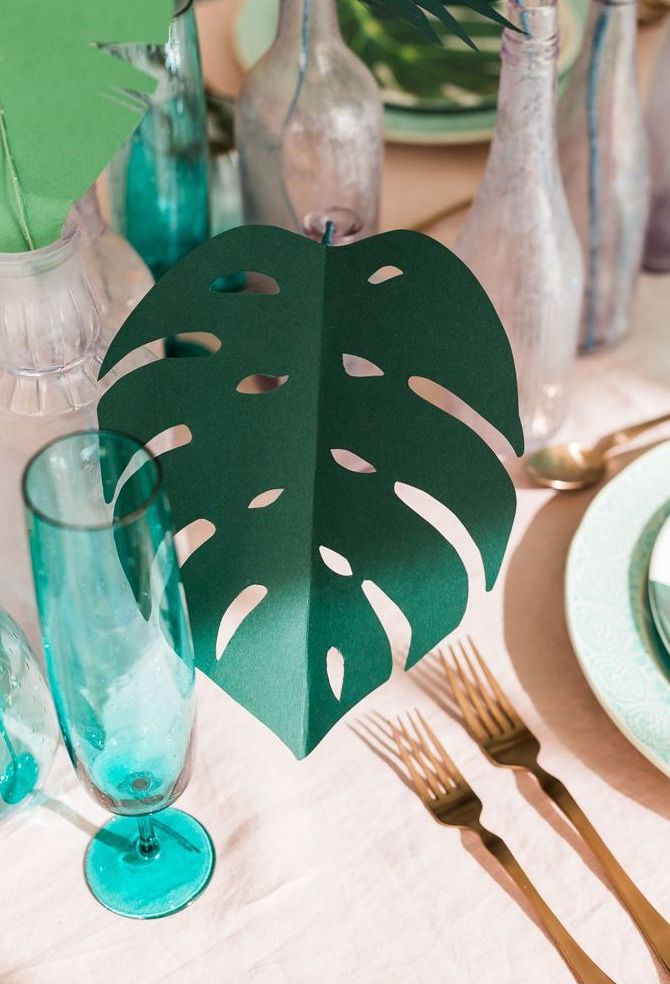 DIY Pineapple Box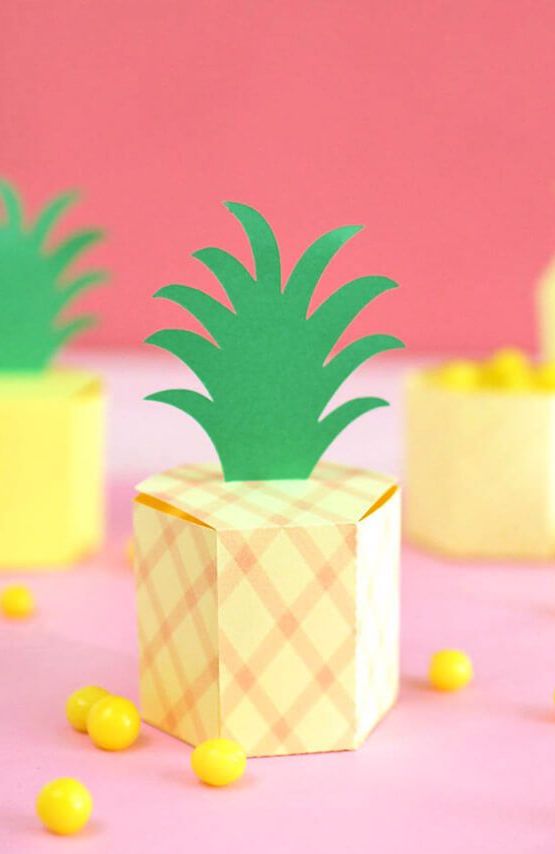 DIY Pineapple Shaped Bath Mat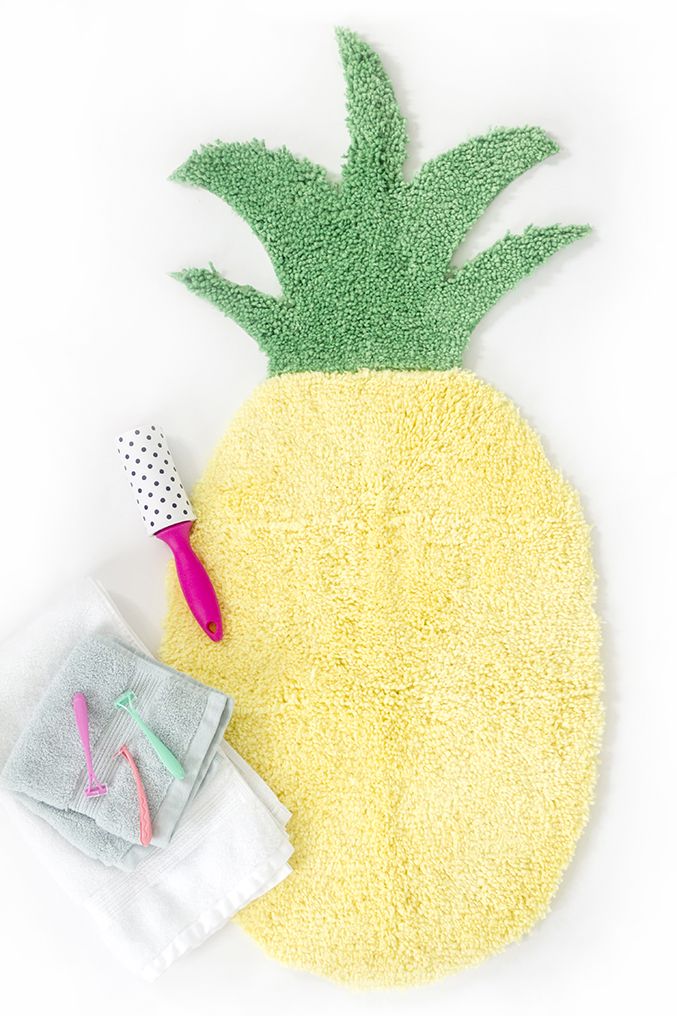 Palm Leaf Ring Dish DIY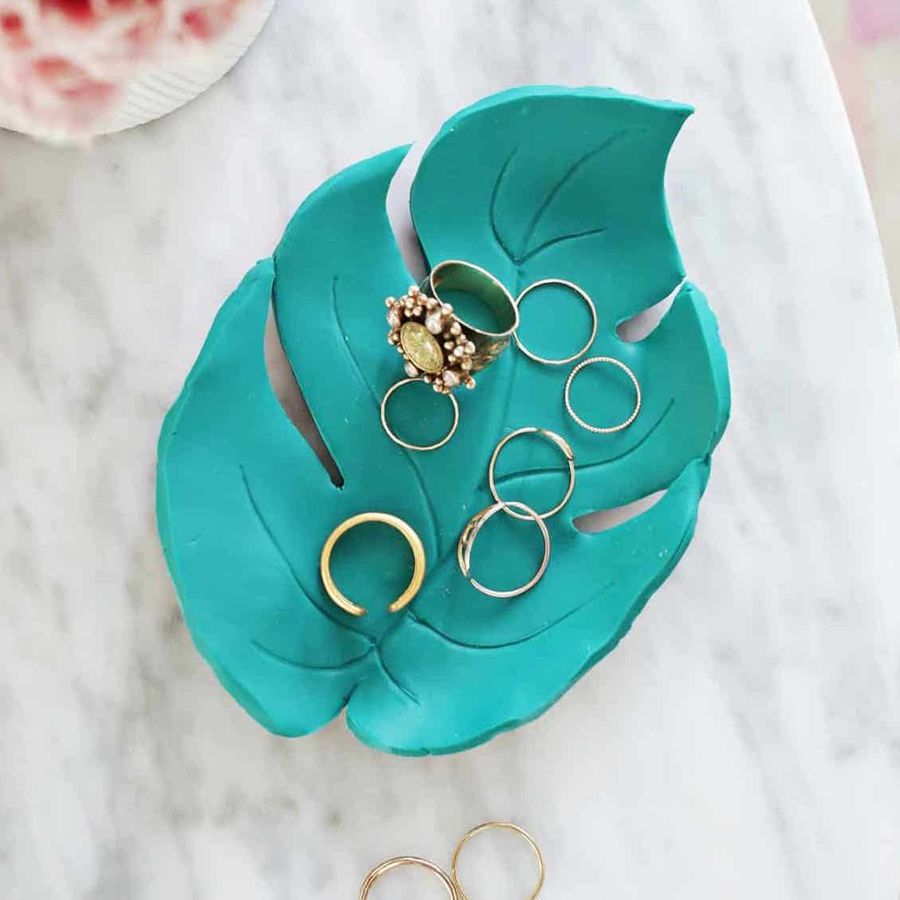 DIY Tropical Trinket Dish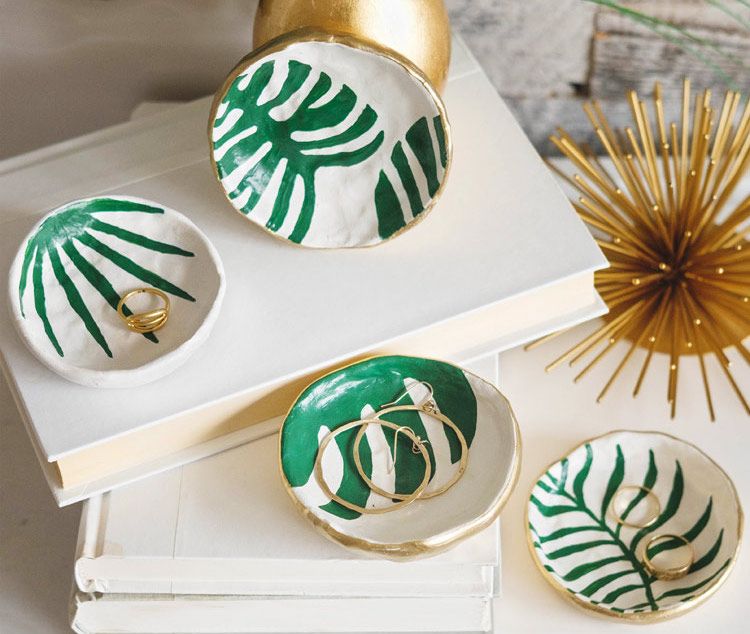 Of course, there are many more ways to create your own tropical decor at home.
You can make your own tropical art one free afternoon. With a brush or paint sponge, cover one side of your leaf with the color you have chosen. Place the leaf paint-side down on the paper. Cover with wax paper, and press gently to transfer the image to your surface. Carefully remove the wax paper and leaf, and you'll have a beautiful print of whatever you've pressed. Leave it minimal, or go for a maximalist vibe by letting your print dry and repeating until your wall art is how you'd like it!
Get creative with your pressings! If you'd like to add more variety to your tropical DIY decor, a cut in half pineapple makes a great surface to use for a print. Dried starfish and other seashells can be used as well to bring the beach to your walls. Coat liberally with paint, press gently, and remove.
Leftover leaves from a palm tree? Silk leaves can be hot-glued around a circular frame to create a festive wreath to welcome your guests to your home.
Any additional leaves can be placed into vases to bring your tropical DIY decor off of the wall and into the room. Now that's a budget way to decorate while bringing the tropics outdoors inside!