If you are looking to decorate a tropical bedroom, then these images will inspire you. Bedrooms in tropical places such as the Caribbean, southeast Asia, and Mexico have a particularly lovely charm to them. From indoor palm plants to rattan furniture, there are lots of ways to decorate a tropical bedroom.
Tropical Bedrooms
These tropical bedrooms are inspiring in so many ways. From palm tree wallpaper to pastel tones, each has a special charm that gives it a tropical vibe. If you love Palm Beach decorating and Miami interiors, then these bedrooms are sure to inspire you.
At a minimum, the key pieces in a bedroom include a mattress, bed frame, nightstand, and overhead lighting. You may want to consider adding bedside lighting, a comfortable rug, and a house plant like a fiddle leaf fig.
Blue Patterned Wallpaper
Create an accent wall in your bedroom using blue patterned wallpaper. Put an indoor palm plant in the corner for a natural paradise. A circular jute rug on the floor gives a boho vibe to this space.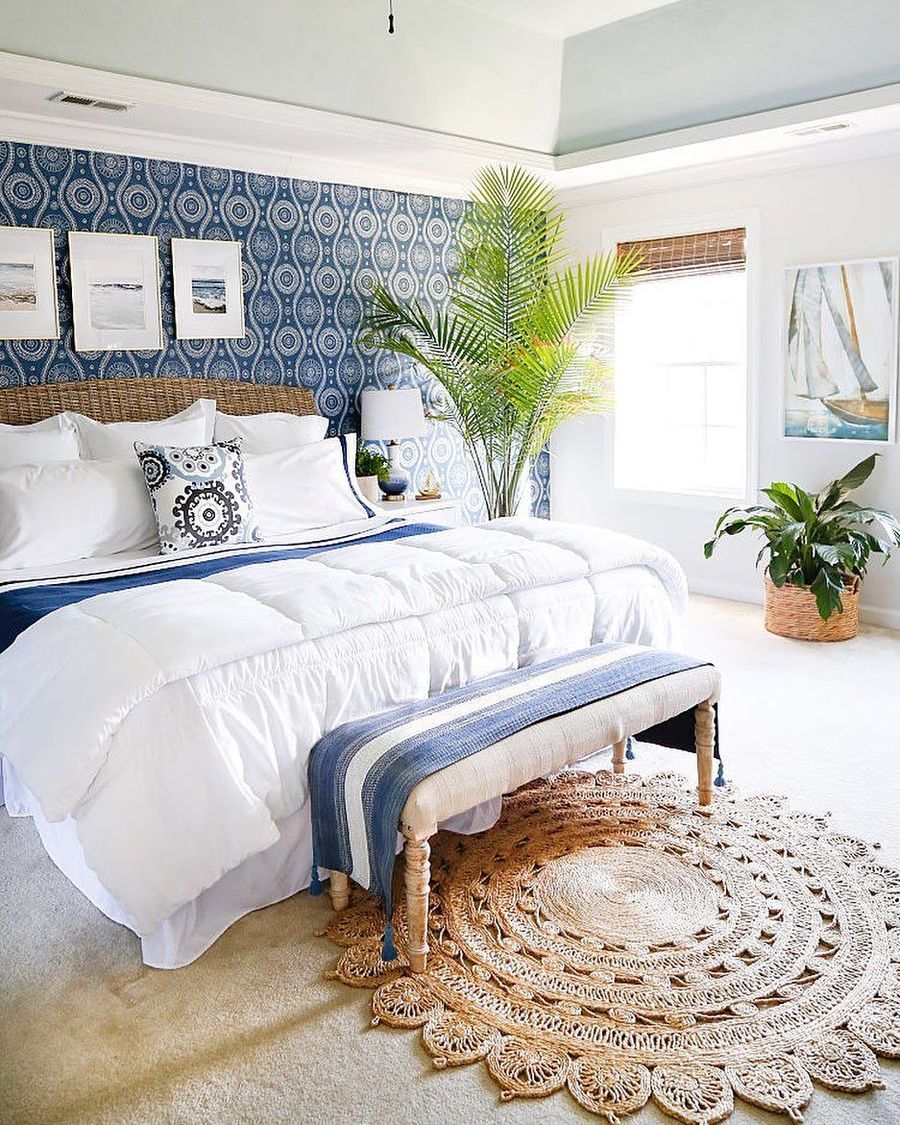 Palm Curtains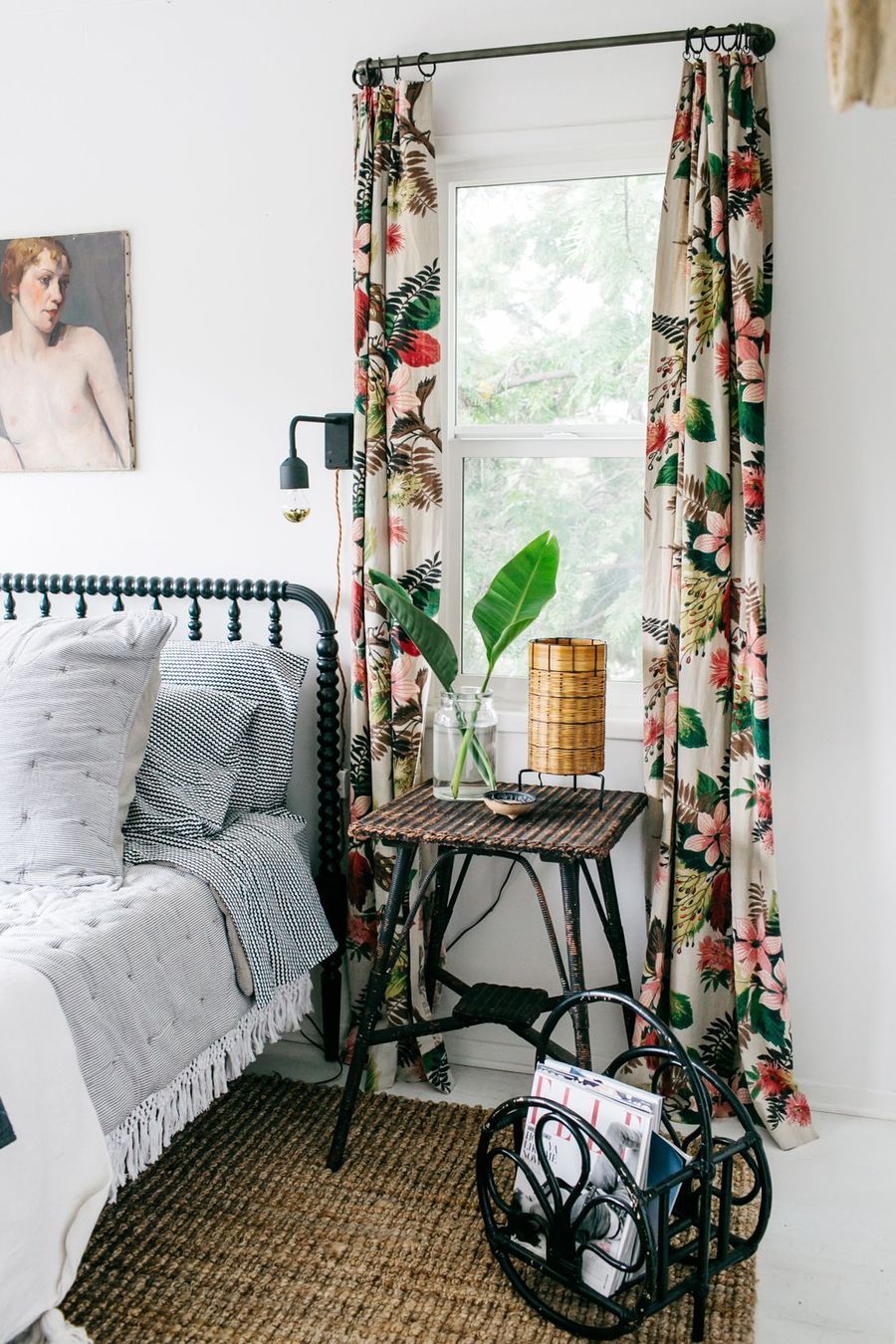 Wicker Storage Bench
Wicker is a great material for tropical furniture.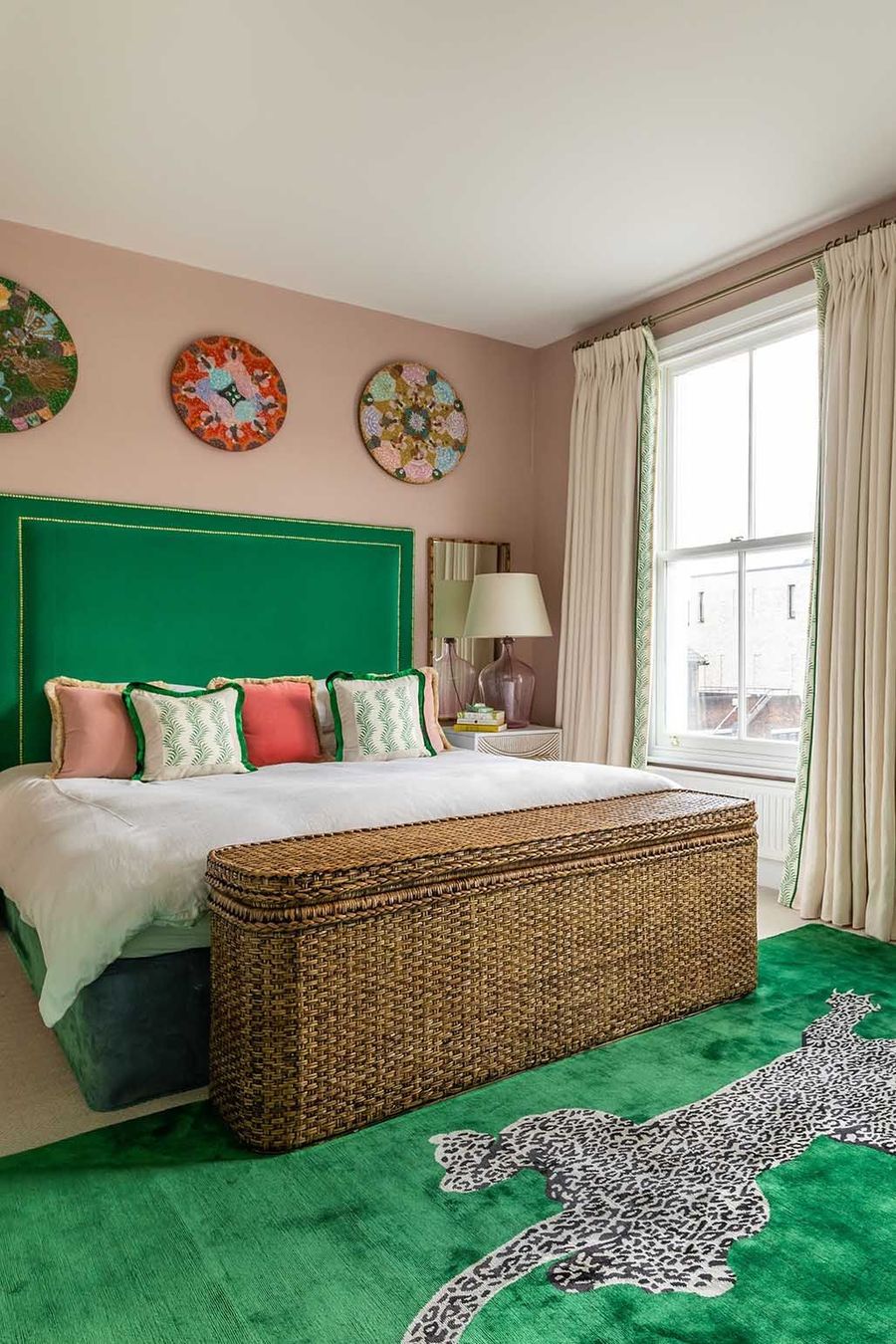 White Rattan Nightstand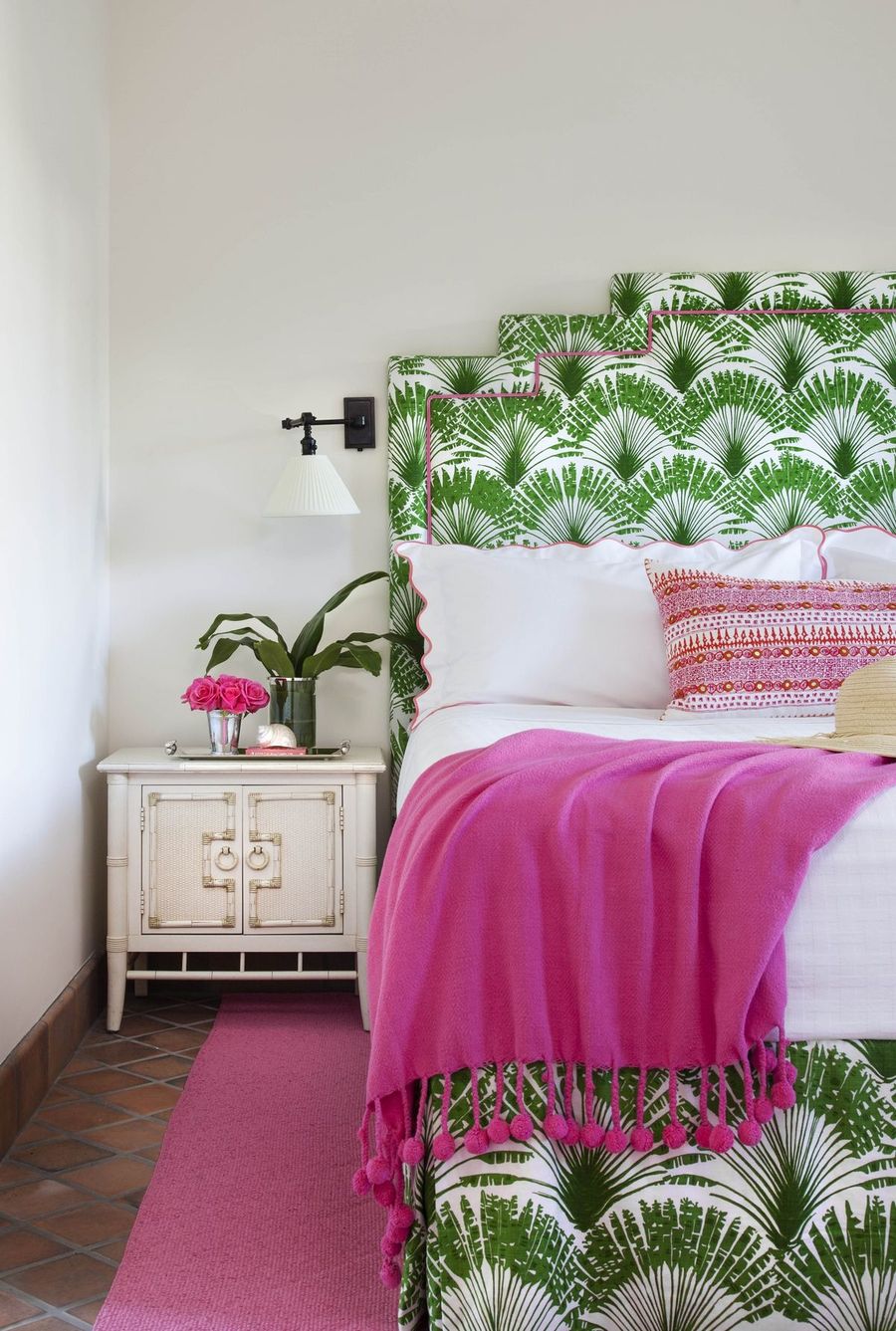 Wicker Lamp
How beautiful is this wicker table lamp? It looks vintage and gives this room a Florida coastal feel.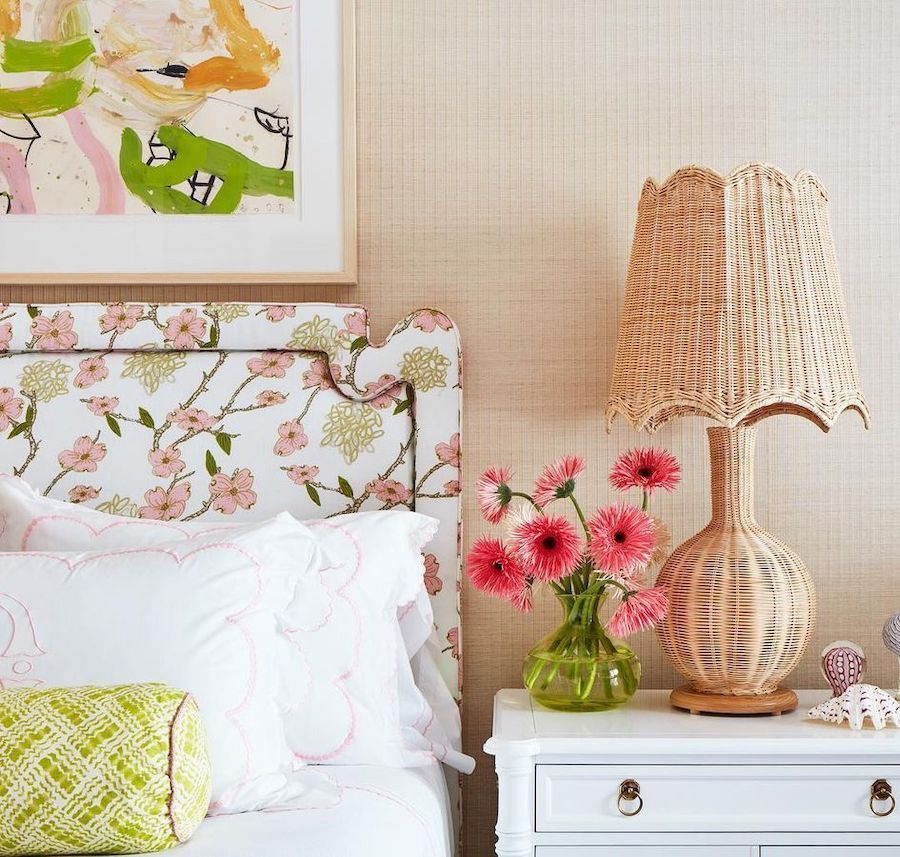 Palm Leaf Wallpaper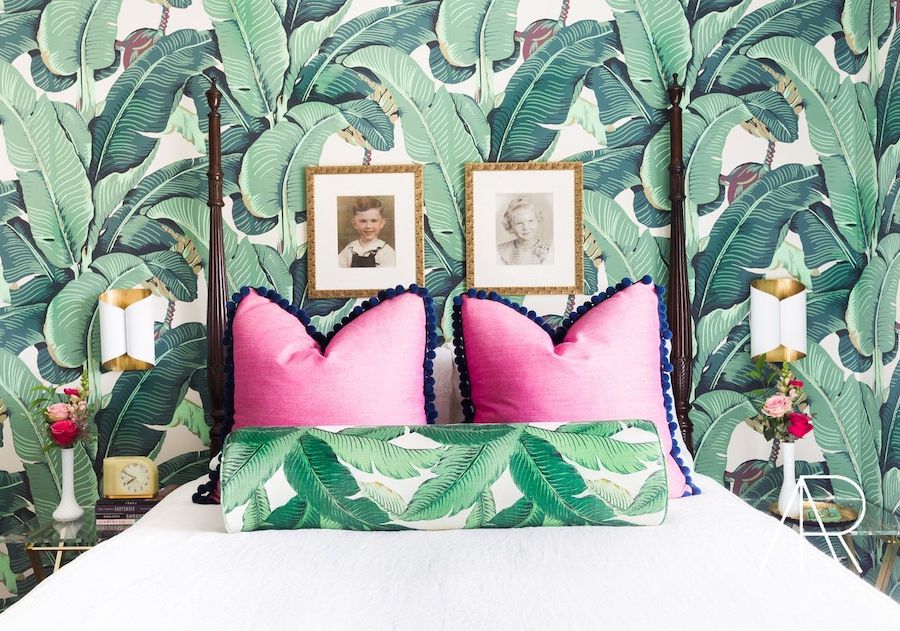 Shell Wallpaper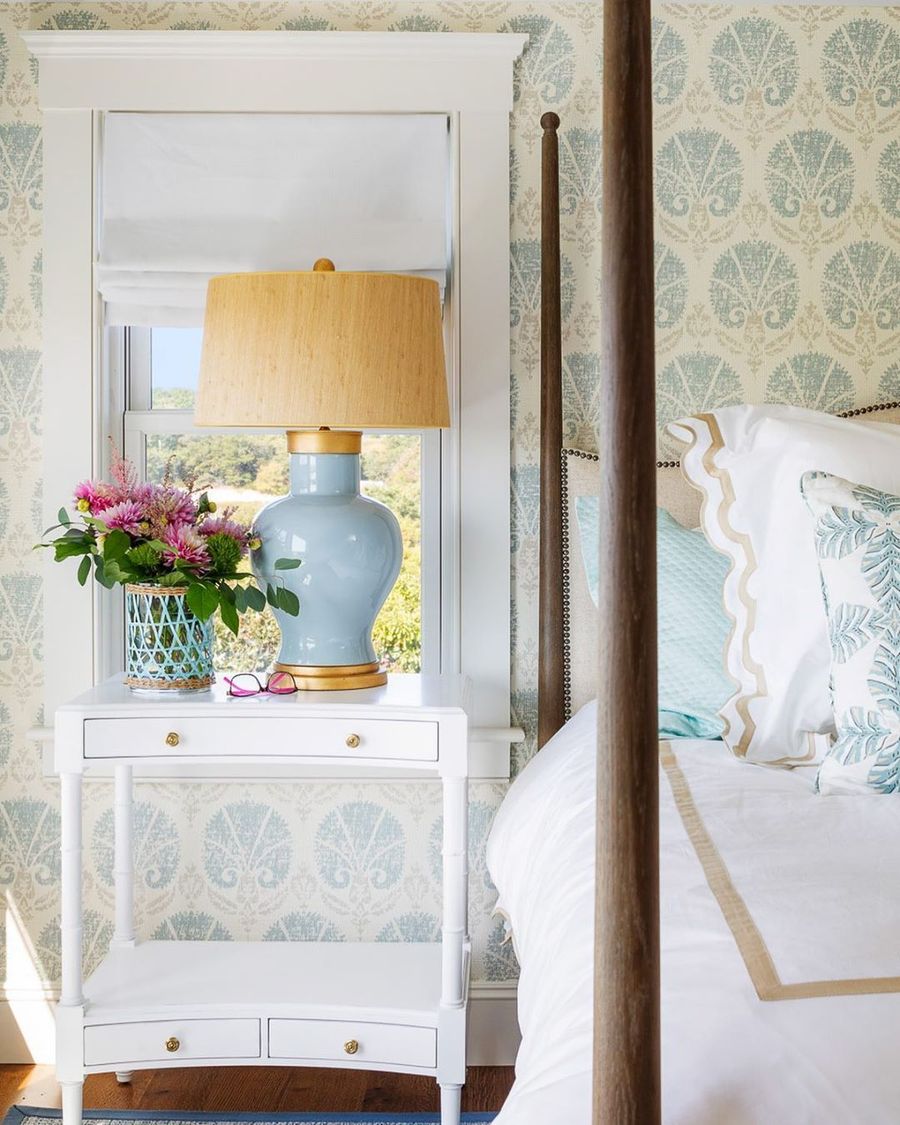 Turquoise Palm Wallpaper
This bedroom looks like a great example of Miami pastel decor. There's even an Art Deco vibe to this bedroom design.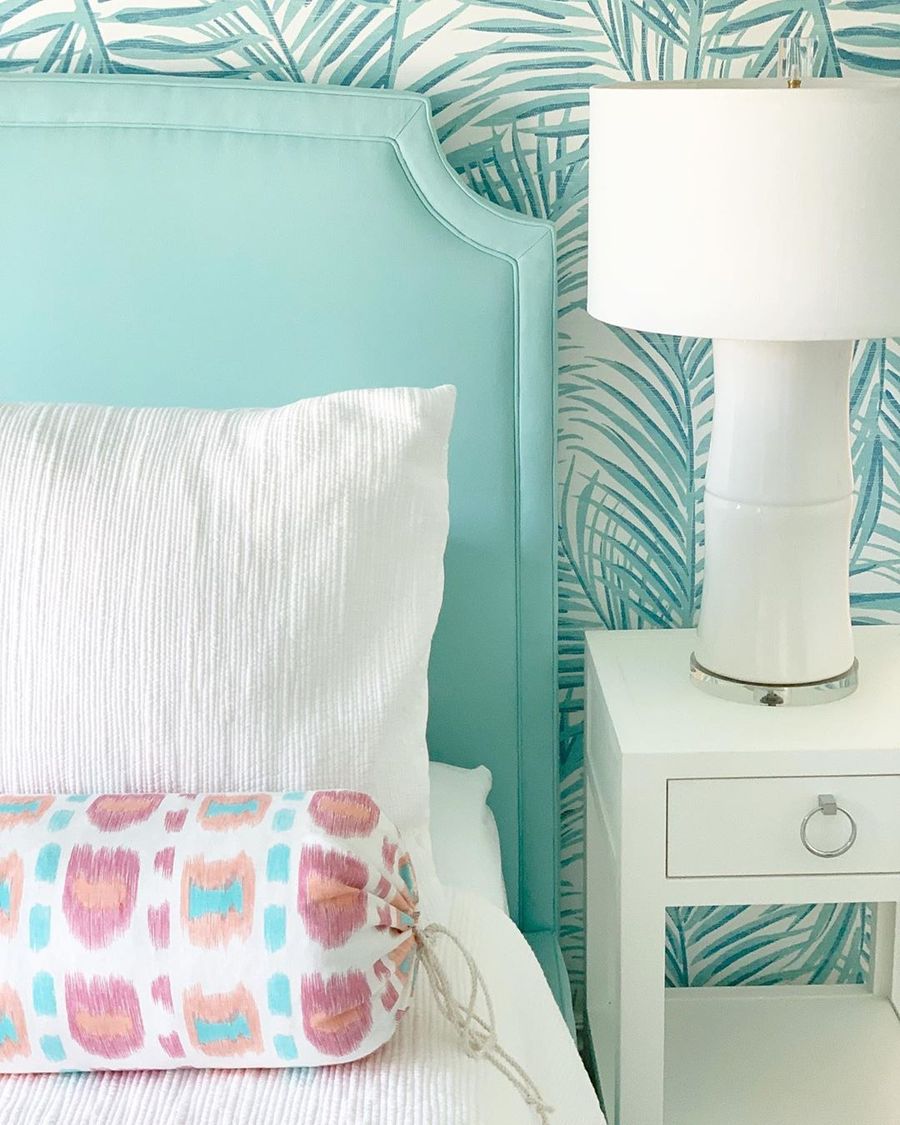 Rattan Headboard and Nightstand
I can totally imagine this bedroom in a tropical destination like Panama.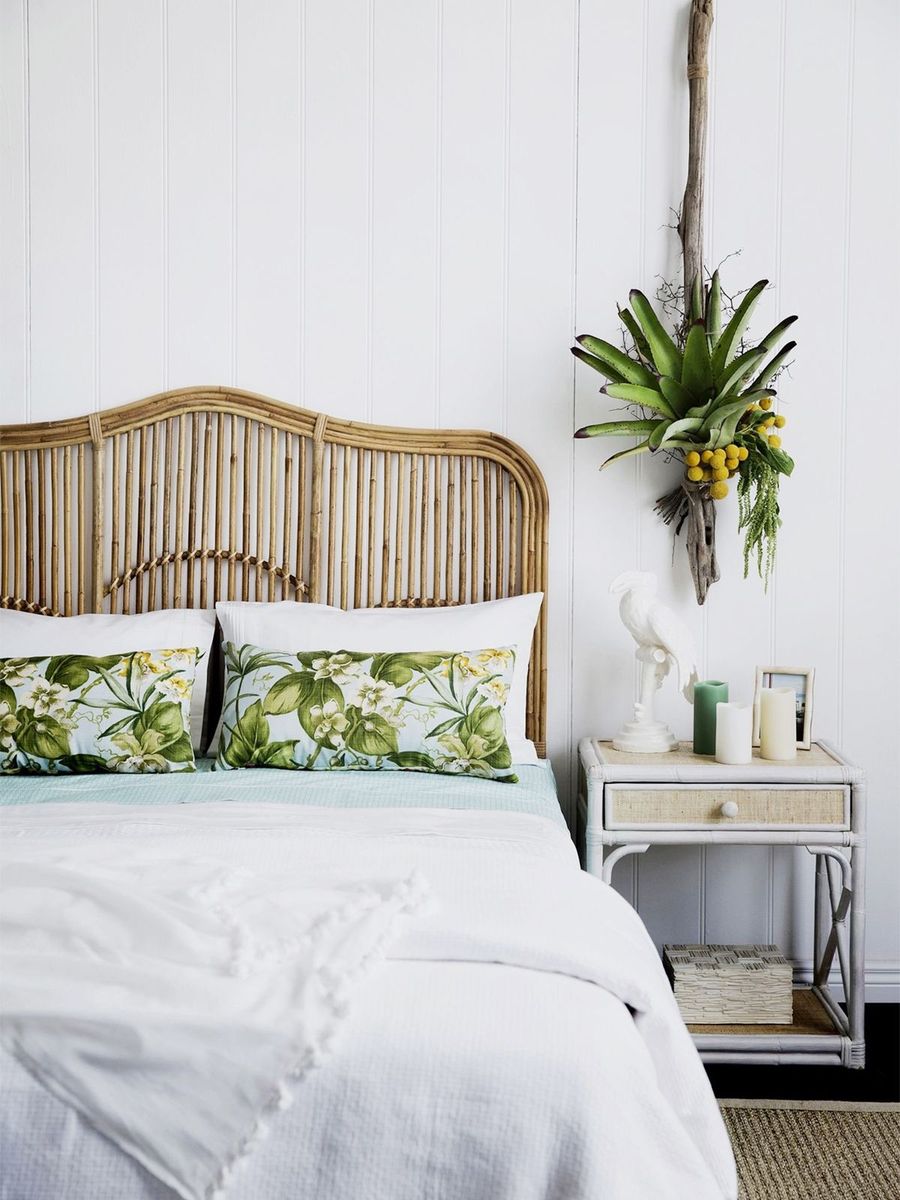 Pink Bed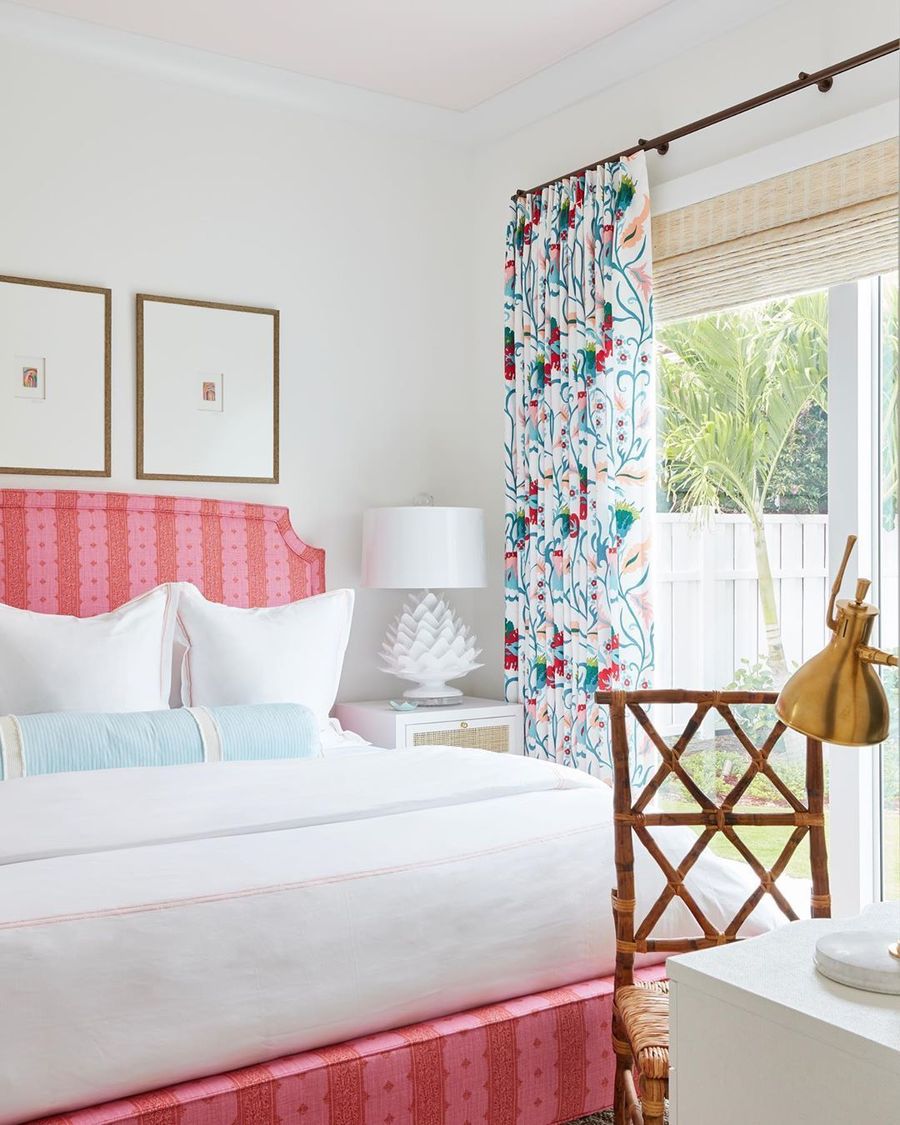 Raffia Decor Elements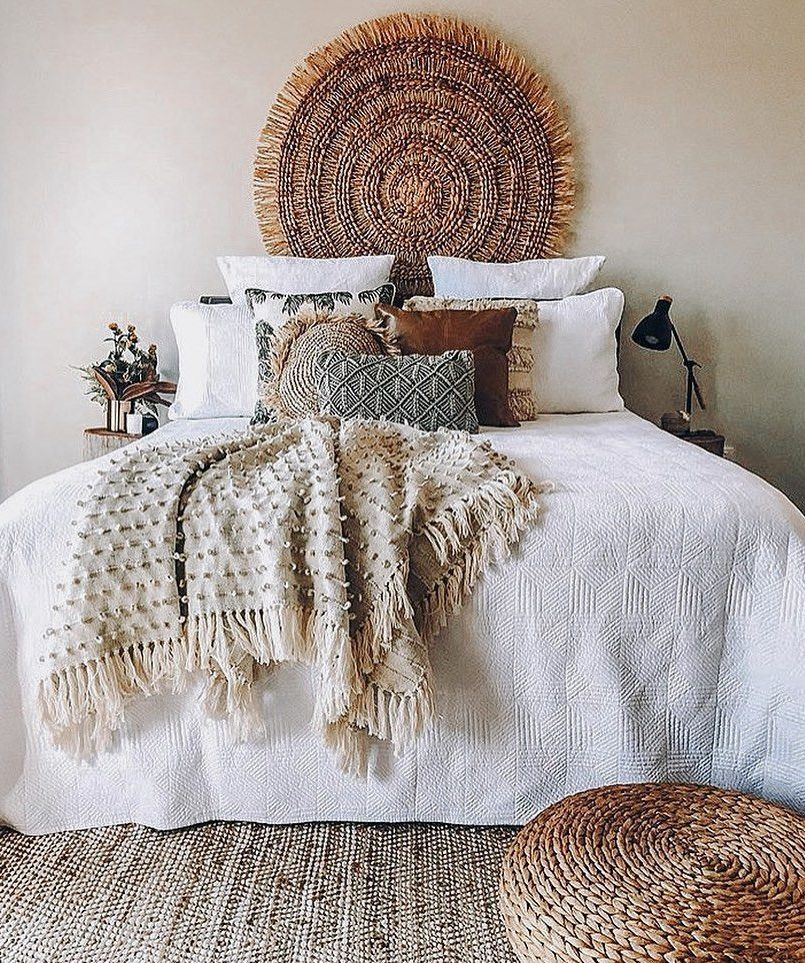 Palm Beach Style Pink and Green Upholstered Headboard
The pastel pink table lamp reminds me of a Palm Beach, FL bedroom. The pink and green upholstered headboard also give it a southern Florida look.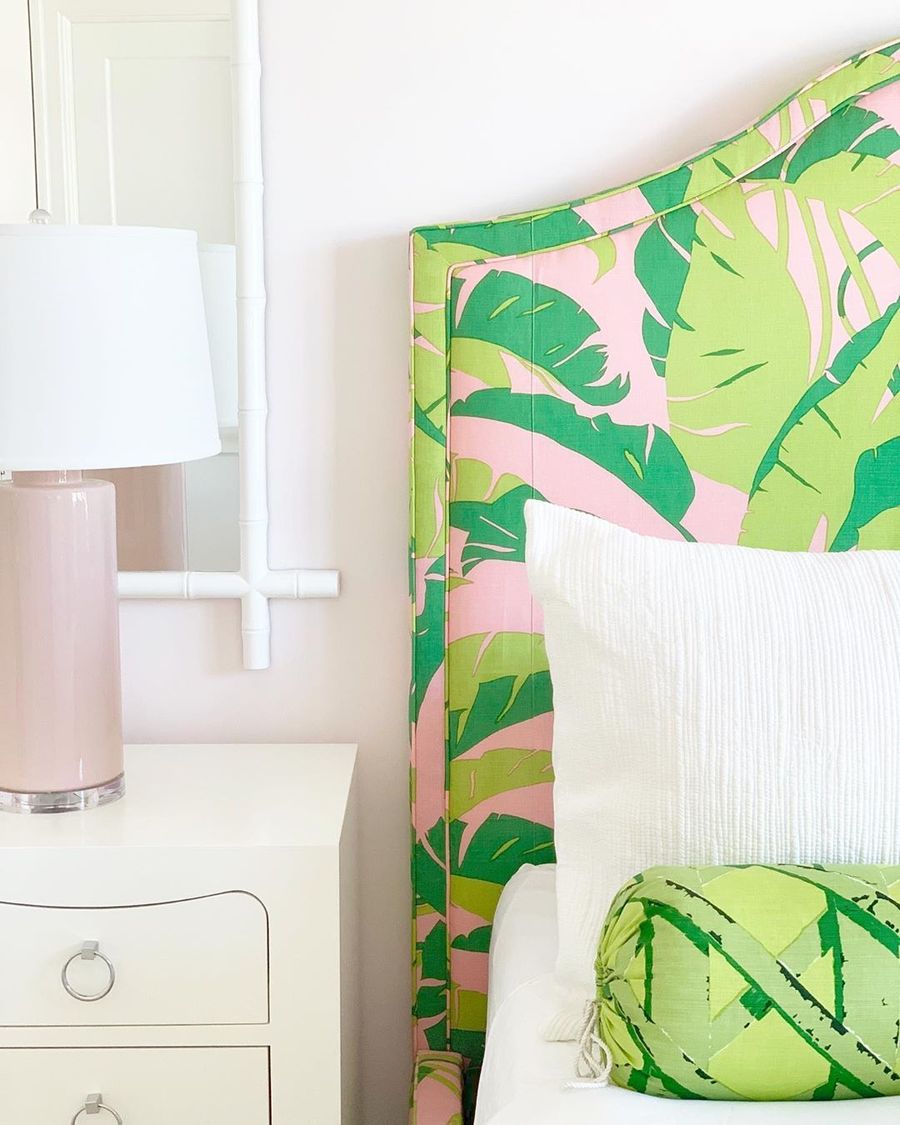 Minimalist Palm Tree Photography Wall Decor
Living near the equator means you get lots of sunlight. Having a minimalist white space means light gets reflected through easily. You can add a minimalist palm tree photograph to the wall for simple and easy wall decor.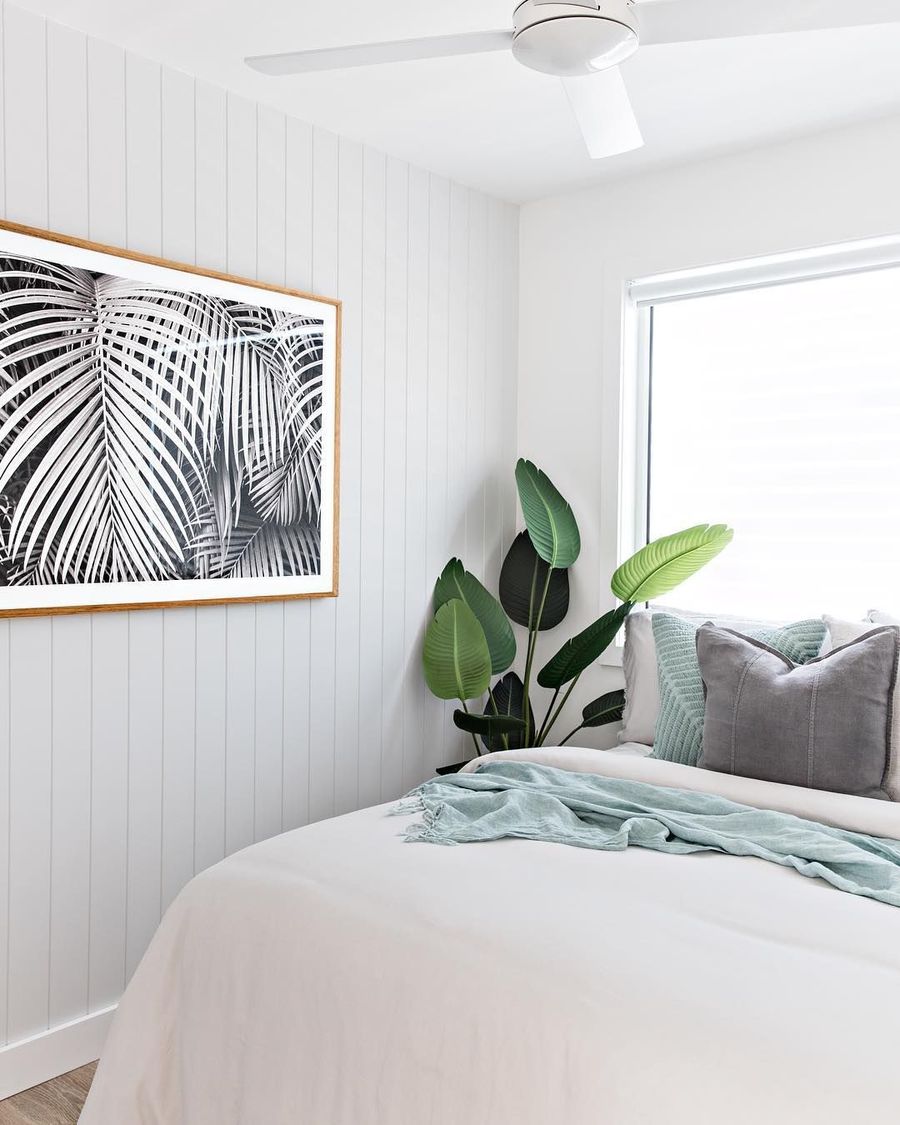 Palm Tree Bedspread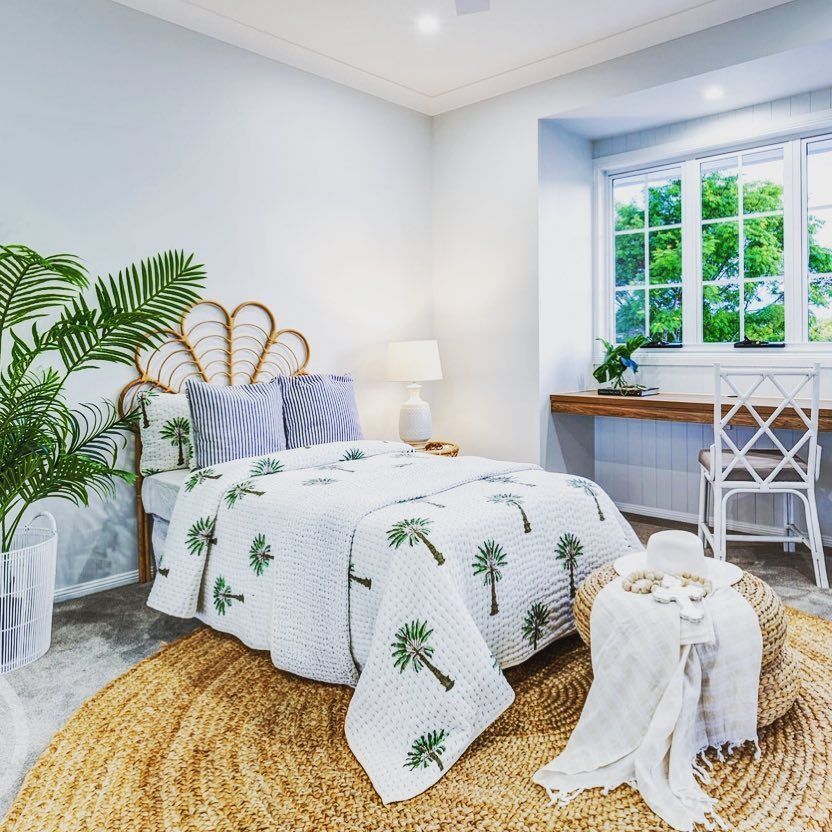 Boho Dresser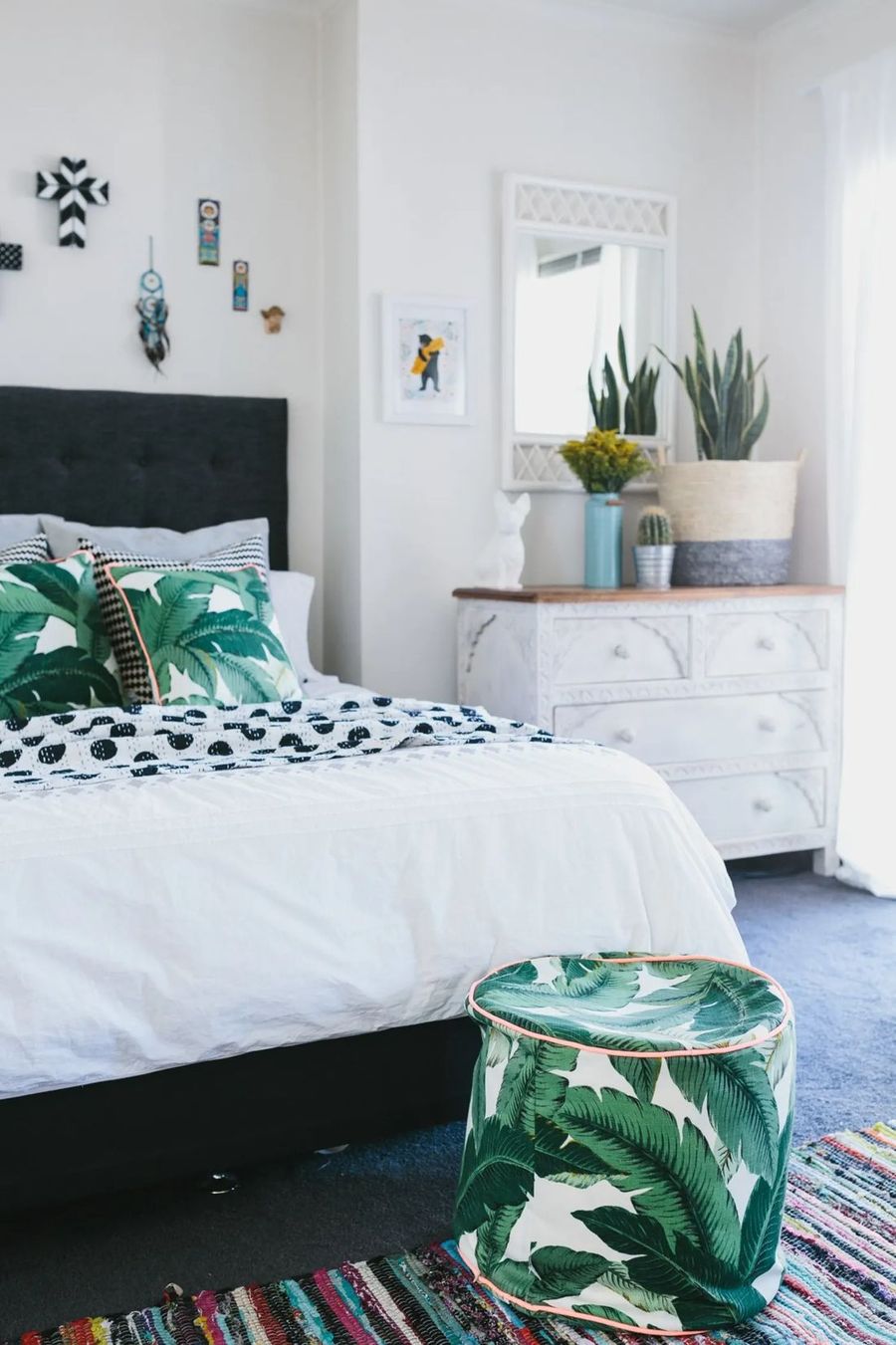 I hope these bedrooms inspired you for your tropical decorating project. There are loads of ways to get a coastal, tropical vibe in your home, whether you are moving to Miami, Central America or anywhere else!
More Tropical Decor Ideas
If you want to see more inspiration for tropical rooms in the house, please check out these related articles. Our hope is to inspire you and give you plenty of ideas for each room in your home. Stay tuned for even more!