Rustic nightstands are perfect for your home no matter what kind of decorating style you are going for. When you want to make your home more homely, one of the things that you must include is a rustic nightstand or two.
Why has rustic furniture become popular? There is something very warm and comforting about rustic interior design. Not only does it look good, but it feels cozy at the same time. If you have not yet added rustic furniture to your home, it is about time you did so as this style is VERY popular.
Homes as diverse as modern farmhouse to 'California casual' have adopted this neutral friendly decor scheme.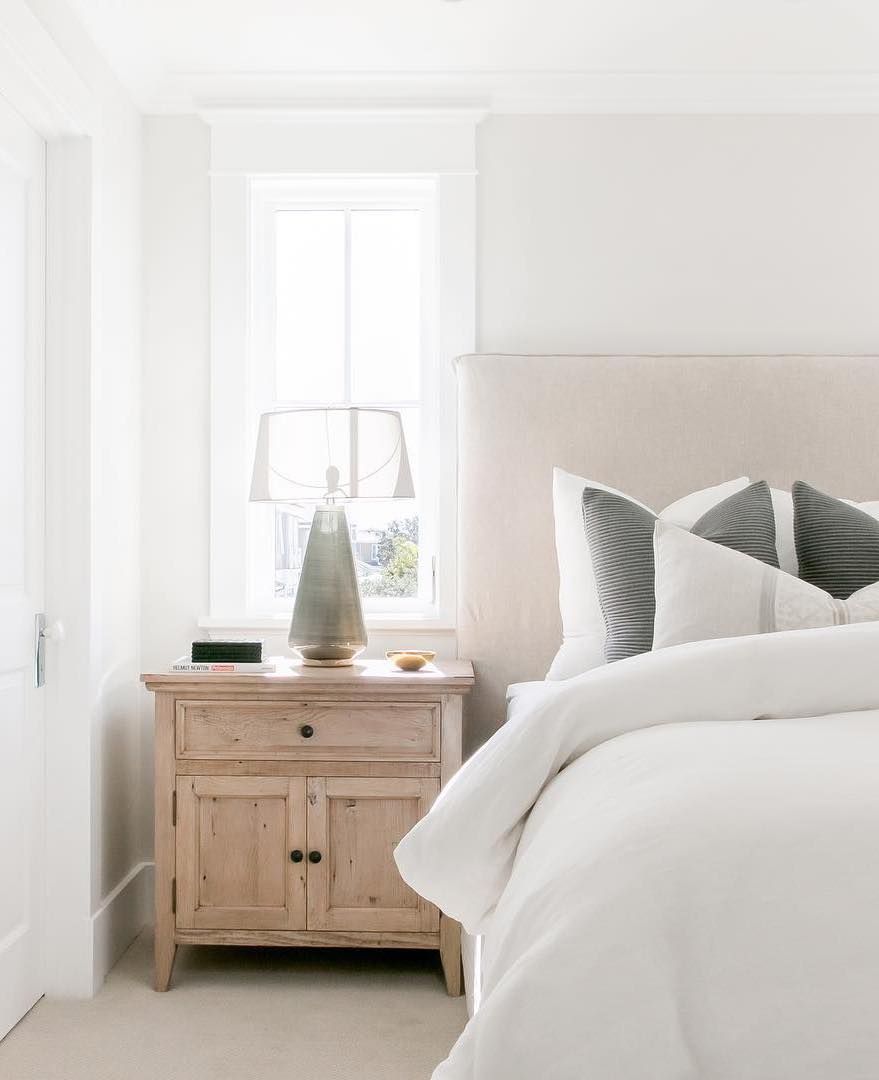 Rustic Nightstands: The Perfect Bedside Furniture
If you are not sure how to change your home decorating theme, it is a good idea to start in the bedroom. There are many exciting options available for a farmhouse or rustic home. What many love about rustic furniture is that it is transitional. That means that it looks great anywhere and matches many styles. A nightstand is the perfect companion for your bed – a place to store all your nightly products like a reading lamp, night cream, and a good book.
When it comes to rustic nightstands, the choice is pretty endless. You can go shabby chic or adopt a more classy look. One idea is to buy a rustic nightstand that has a slide-out tray. If you like to have your breakfast in bed from time to time, a slide-out tray will make life easier.
Other popular designs include 2 or 3-drawer nightstands and open-shelf nightstands. Rustic nightstands with doors keep clutter hidden more than the other styles available. Whatever rustic nightstand you choose, it will surely be the best place to keep all your bedside essentials!

What Colors Can I Choose From?
The choice of color is very earthly. You can go for light beige colors or opt for darker wood options. Keep it neutral and casual.
The choice of different stains and colors is one of the reasons many of us opt for rustic nightstands. No matter what color you have decorated your home in, you will find a nightstand that will fit in with your color scheme.
Adding decoupage is another decorating style that you may want to consider for your nightstand. It can add a touch of color and looks great with a classic or vintage rustic nightstand.
Painted versions are available or you can paint your own. There is no need to however if you want to keep the rustic look raw.
How To Accessorize Rustic Nightstands
Nothing could be easier than accessorizing a rustic nightstand. A light with a shade matching your curtains adds charm to the room. As most nightstands are made from real wood, you also want to pop a tablecloth on your nightstand. Tablecloths and trays help to protect real wood from damage and dust that can get into the grain.
Can I Use Rustic Nightstands In Other Parts Of The Home?
There is no reason why you can't use rustic nightstands in other areas of your home. After all, nightstands can be repurposed as side tables or small accent cabinets!
For instance, they look great in the hall with a vase of flowers on them. You should also consider adding them to other rooms such as the living room and dining room. They are great for when it comes to displaying treasured objects or family heirlooms.
As the rustic look has so far stood the test of time, you will not have to worry about changing your decor every year. Instead, all you have to do is to update the accessories and maybe give your nightstand a coat of varnish or paint to keep it in top shape!
More Rustic Decorating Ideas
We love the rustic chic look. Here are some other posts that may interest you if you love the rustic home decor style as much as we do!